Connect with Shopify,
Sell through mobile.
Connect with your shopify store and build your mobile app in minutes. Make it easy for your customers to buy your products with a beautiful mobile app.
STAY AHEAD WITH
Unique Shopney Features
Build Your Mobile App in Minutes
Sync your products from Shopify. No need for design or coding skills. Drag and drop. That's all!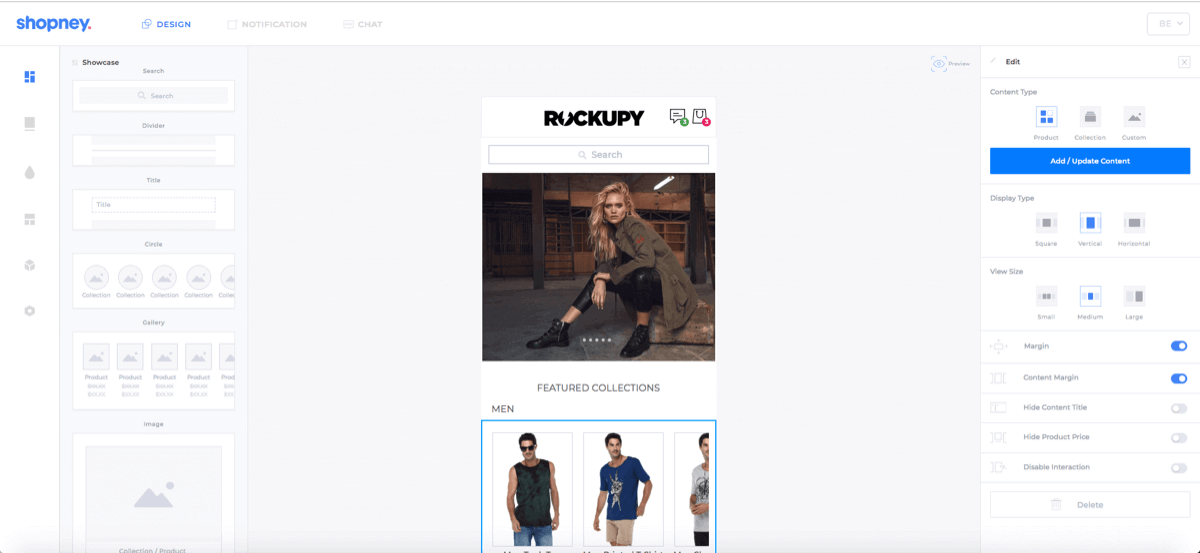 Pick the design elements from numerous options.
Drag & drop them to your showcase screen. Enjoy limitless design capability with elements.
Design your showcase screen to your delight. Make fine adjustments to your elements.
Make it look just like you want it to be.
Common Starting Point
Different Success Stories
Our customers are from various business sectors. They started their mobile journey at different times. Yet, all have one thing in common. They started with Shopney, and they love it!
Know More
After evaluating the current market, I can say that it was the right decision to start a mobile store. From day one, we increased our sales and I'm glad we decided to build our mobile store with Shopney!
---
Starting your mobile store isn't something that you can try and fail many times. Frankly, it didn't take me long to decide after seeing what Shopney offers. It gets more bang for the buck and the team is brilliant!
---
We were planning to start our mobile store and looking for the best option. It took us only minutes to build our app and the Shopney Team is the most responsive and helpful that I have ever worked with!
---
Shopney is such a great product! Perfectly designed so that you can do it all by your self without any help. I wasn't expecting the In-app Messaging feature to be such a value, but it really changed the game and increased customer satisfaction a lot!
---
It's been a great journey working with the Shopney Team from start to finish! Since we went live, our sales have increased and today our mobile sales account for more then half of the business we do. This was a great decision for our company!
---