Understanding the Difference Between eCommerce, mCommerce and AppCommerce for Shopify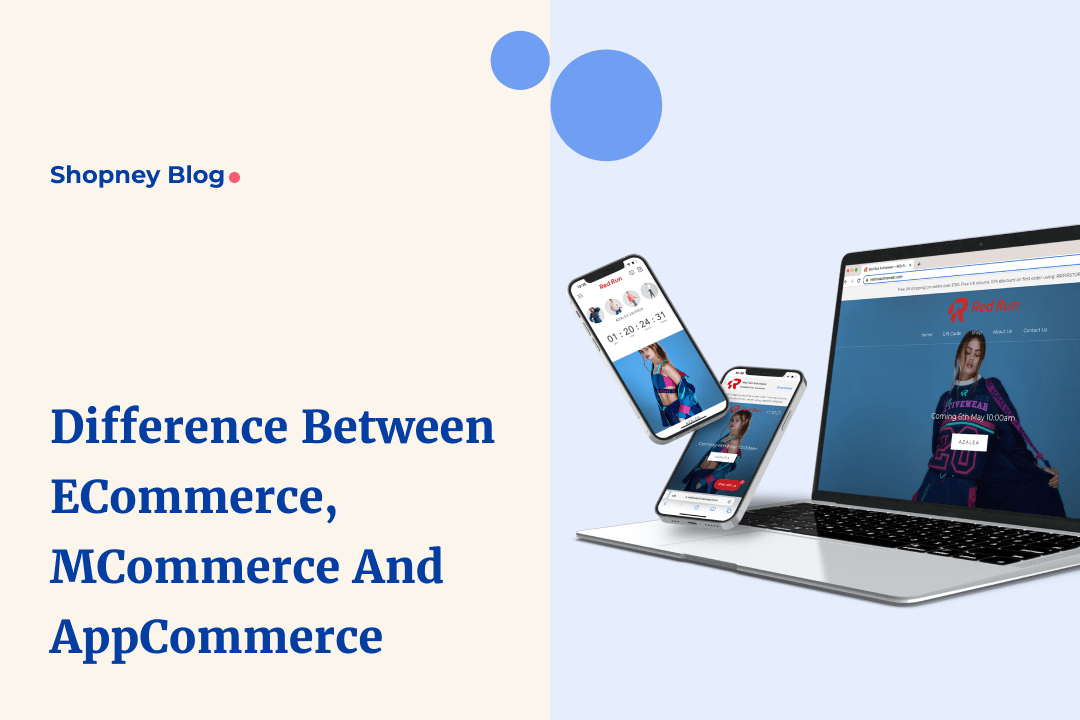 No matter what industry your business is in, the products you sell and whom you sell to, shopping has moved online. But as times and consumer behavior evolves, it's crucial for brands to catch up with a few terminologies and functions of an online business - namely, eCommerce, mCommerce and AppCommerce.
So if you're a Shopify store working on your business growth strategy and exploring them all, this article is for you.
We will be walking you through what each term really means, their pros and cons, differences and what your business needs to focus on next.
eCommerce vs mCommerce vs AppCommerce
In the following sections we aim to provide you with key definitions and differences between the three terms and what they mean for online businesses.
What is eCommerce?
eCommerce simply refers to the buying and selling of goods and services online. This typically includes setting up an online store for your business using a content management system or platform like Shopify. These online stores are typically then accessed via browsers on desktop and mobile devices.
Taking the example of the brand P&Co. here: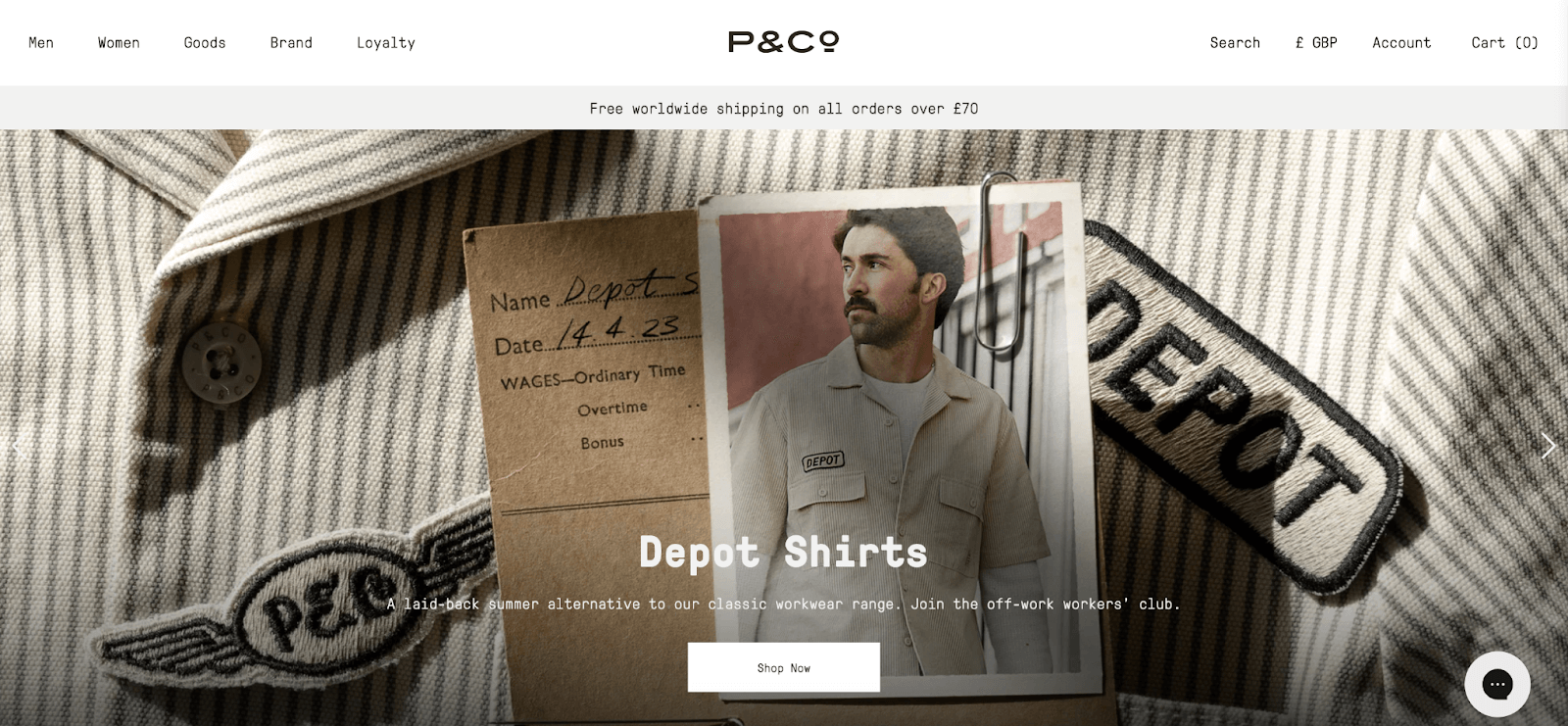 Recommended read: Retail vs eCommerce: How are they different?
What is mCommerce?
Now mCommerce refers to a mobile-first eCommerce website of an online business. Considering the increase in the use of mobile devices lately for internet browsing, using social media and making purchases, mCommerce came into being to encourage brands to focus on the experience they offer to online shoppers on smaller screens. As of today, by default, almost every eCommerce website is responsive for mobile devices.
Now the same brand, P&Co on mobile looks like: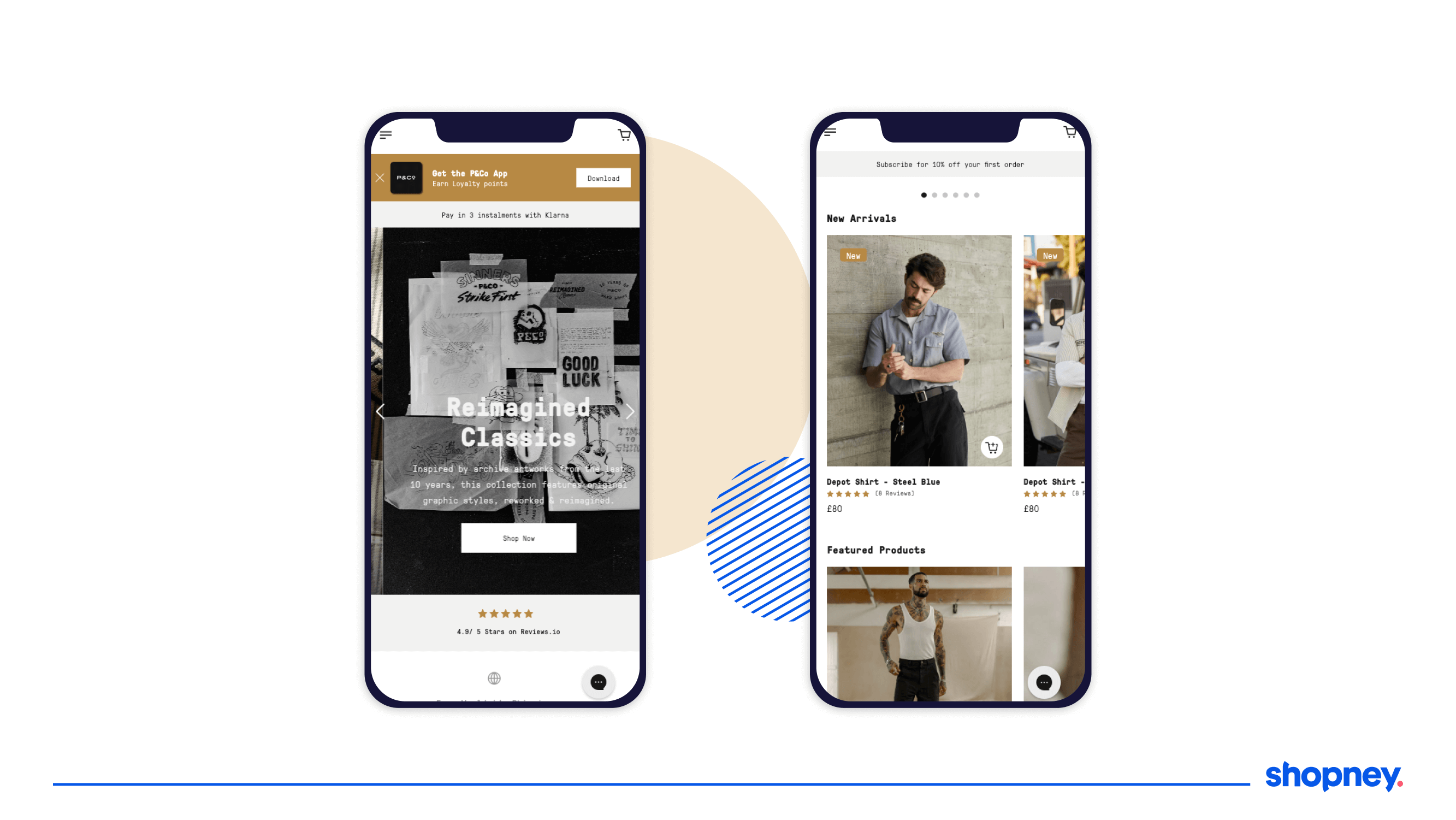 Recommended read: How do the latest mobile trends affect your Shopify store
What is AppCommerce?
With clarity on the above two models, let's now talk about the one terminology that has been taking the eCommerce industry by a start.
From simply needing to set up online stores to ensuring they were responsive on mobile devices, brands have now recognized a common pattern in modern online shoppers - they choose to make purchases on the go, which makes mobile devices their go-to choice for online shopping.
But over time, using mobile browsers to access websites has started to feel tedious to consumers. Think about how everything else a consumer does on mobile, has an app - messaging apps have an app, social media platforms have an app, emails have an app - and well, Amazon has had an app for a very long time.
That's exactly why online businesses have started to work on taking their mobile selling strategies to the next level - building eCommerce mobile apps; apps wherein a consumer can browse through products offered by a brand, save products in a wishlist and make a purchase when they feel like it.
Now that is AppCommerce.

Taking the same example of the brand, P&Co.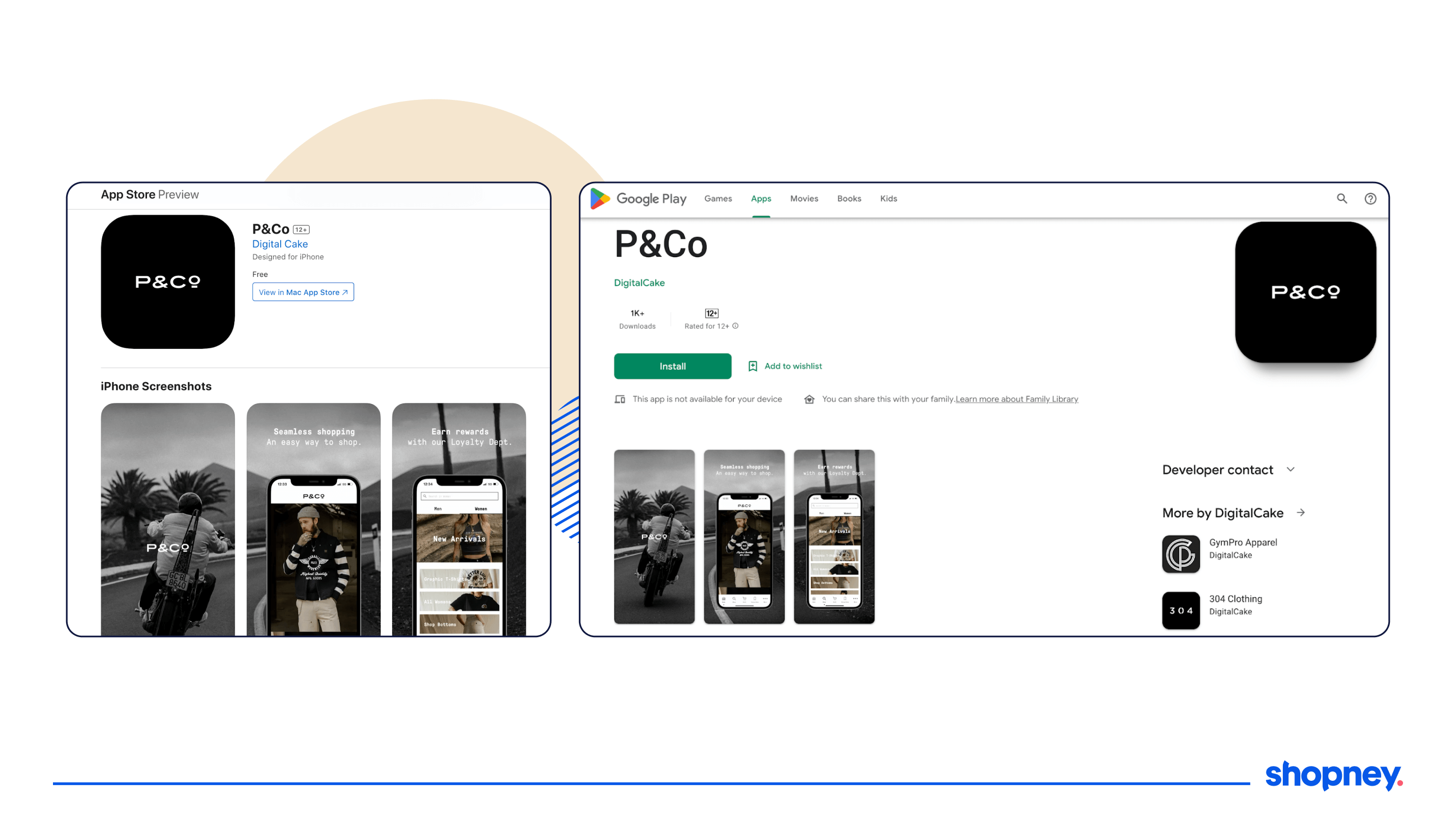 Recommended read: 10 signs your Shopify store needs an eCommerce mobile app to grow
Understanding the key differences
Let's take a look at some of the key aspects on the basis of which the three are different:
1. Accessibility
eCommerce websites are the most suited for being accessed on desktop screen sizes. They function the best and offer an interactive shopping experience on larger screen sizes. Think about the online stores you open on your laptop for instance.
mCommerce websites (or mobile-friendly eCommerce websites) can be accessed on web browsers on mobile devices. Despite the smaller screens, these websites are suited for easy browsing and shopping without the need to pinch the screen sizes to access features like wishlists, add to cart and other commerce aspects.
Now AppCommerce enables businesses to find a permanent place on a consumer's smartphone. They are not just restricted to being another tab in the mobile browser as on desktop web browsers. They are only available to a consumer when they install the app willingly from the app store on their device.
2. Internet connection
eCommerce and mCommerce websites require internet connection to offer product browsing experiences to online shoppers. But AppCommerce may give access to online shoppers to specific features that can be reachable offline - for example, the ability how you continue to have access to information on Google Maps, Uber and other similar apps even when an internet connection is lost. In this case, the mobile app makes use of preloaded data.
3. Functionality
eCommerce and mCommerce websites have similar functionality. While one keeps focus on larger screens, the other is all about making the same features accessible on smaller screens - for example, while a desktop layout of the product page may display variants side by side, a mobile view would adapt these to be shown either as a variant selector or one under the other.
On the other hand, AppCommerce is focused on a mobile-first functional approach, which also leverages mobile specific features - for example, mobile cameras, QR scan functionality and others.
Recommended read: User experience vs shopper experience in eCommerce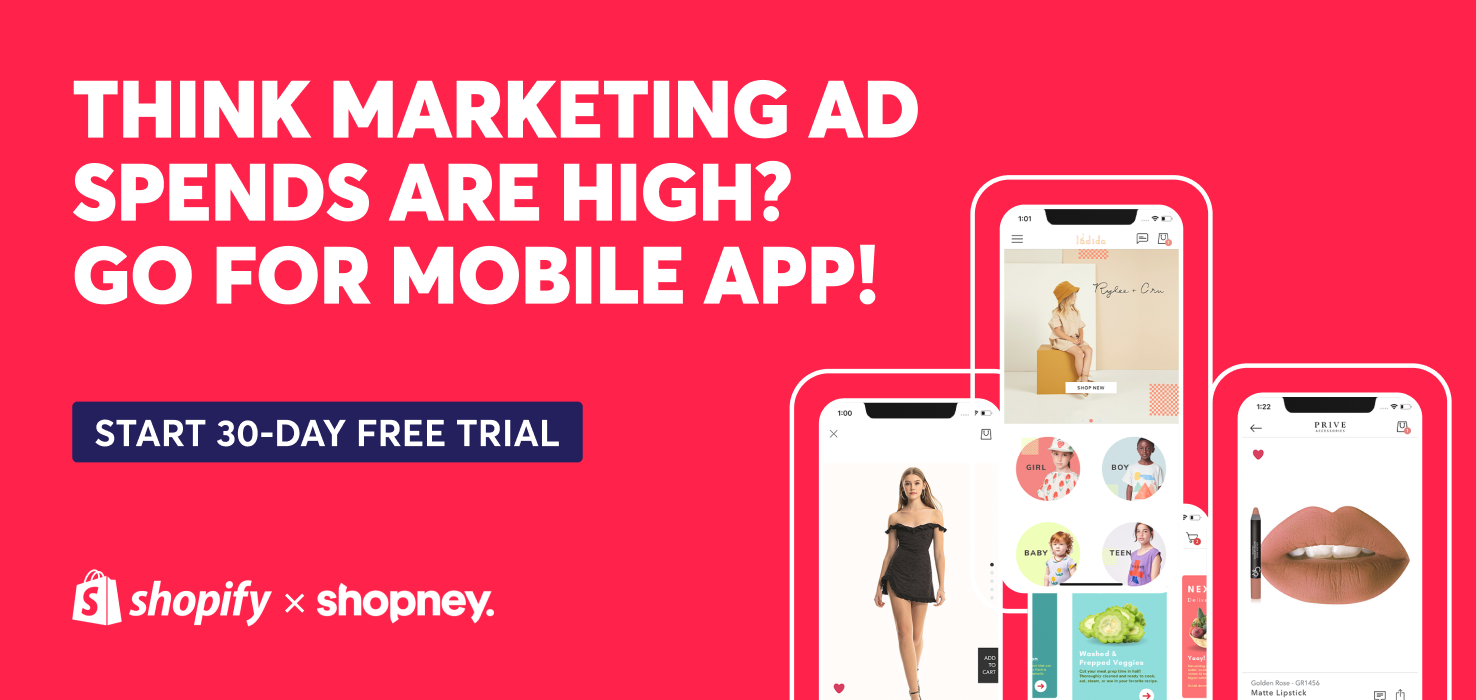 4. Responsive design
eCommerce and mCommerce websites offer adaptive layouts for different devices. On the other hand, AppCommerce ensures a platform-limited layout for mobile experience only. And these may vary based on the OS you are building the mobile app for; although the general layout of the eCommerce mobile apps remain the same.
5. Push notifications
While there are several channels for brands to communicate with customers on, the one that is more instant is push notifications owing to the increased use of mobile devices. eCommerce and mCommerce websites do not offer the functionality of setting up or sending push notification to online shoppers based on their interactions or engagement.
To be able to do so, brands will require setting up web push notifications and PWAs to deliver the same on mobile devices.
Now with AppCommerce, brands get access to the one feature that mobile apps have been winning with - push notifications. Now think about the last time you got a notification from Zara about their flash sale!
6. App marketplace
Now obviously, the app marketplace is not a channel available to promote eCommerce and mCommerce websites. But if you do build an app for your brand, you have to list it on the Apple Store and Google Play Store - while they may seem like an additional task at the start, it actually opens up an all new channel for you to acquire customers from.
Recommended read: What are the AppCommerce challenges and their solutions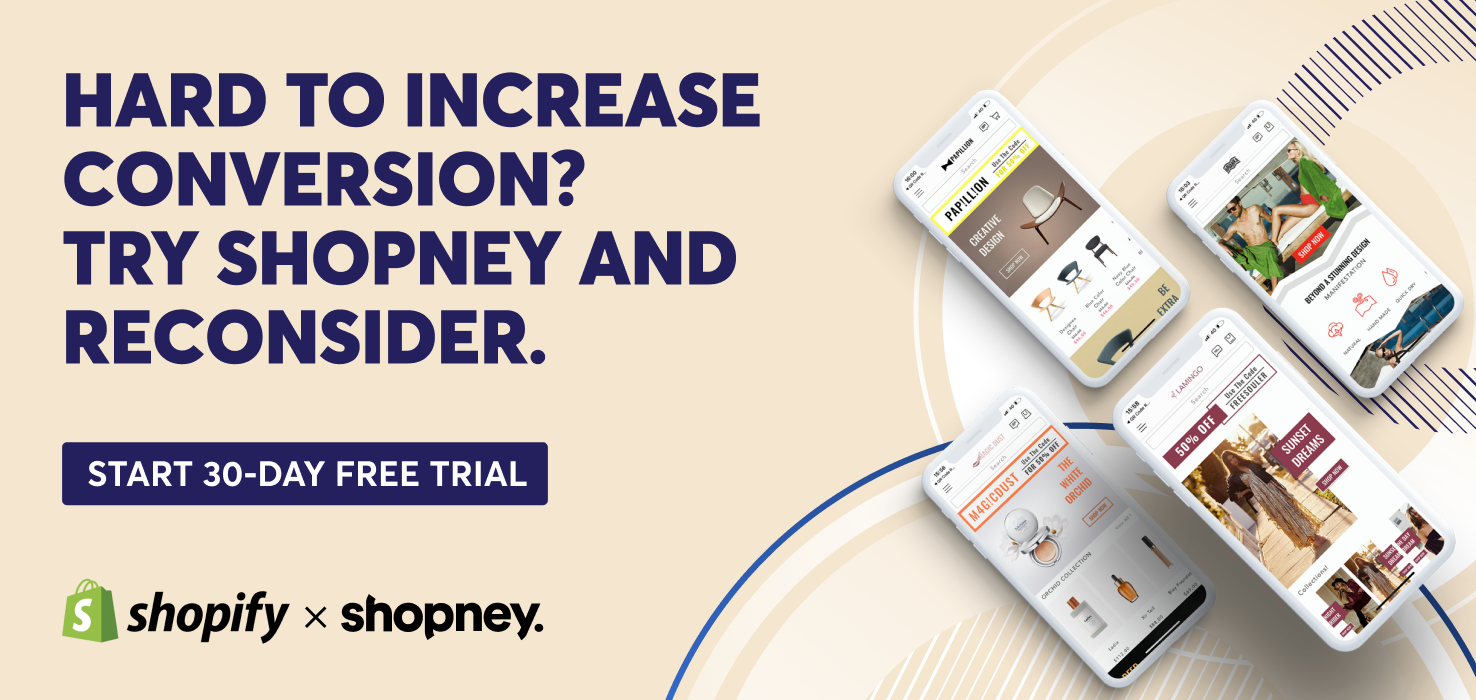 eCommerce vs mCommerce vs AppCommerce: What should you choose?
As per Statista, 42% of eCommerce sales now come from mobile devices.
The number is growing rapidly owing to easy accessibility to smartphones and internet connections across the world. This means that eCommerce sales are going to tip more towards mobile devices as compared to the traditional desktop website browsing.
While as a Shopify store, you have probably already adapted to mCommerce with mobile responsive websites, it's important to note that it is not enough.
With retail leaders like Ikea, Walmart and Amazon redefining what the ease of online shopping looks like with their eCommerce mobile apps, brands will need to quickly pick up on the trend to make themselves available where their consumers are the most active - smartphones.
Here's why your online business needs AppCommerce:
Online shoppers prefer mobile apps to mobile websites
Decreases marketing ad spend
Mobile apps improve brand stickiness
Mobile apps have proven to improve customer loyalty
Mobile apps enhance mobile shopping experiences
Mobile apps have the potential to reduce response time to online interactions
Helps increase mobile conversion rates
Decreases customer acquisition costs
Unlocks purely organic revenue (well, almost; if you consider the expenses to promote your online presence)
The good thing is that AppCommerce is now no longer an unachievable dream. It is no longer something that is reserved for brands with big budgets to design and develop eCommerce mobile apps.
No-code mobile app builders like Shopney are now making it simpler for Shopify stores to build and launch their eCommerce apps in no time. With a landing-page like drag and drop builder, Shopney removes the need for extensive design and development budget, and time from building branded apps for online shoppers.
All you need to do is install Shopney on your Shopify store and use the drag and drop builder to create your very own app.
It further walks you through step by step to submit and launch the mobile apps on the app stores, helping you get discovered by consumers who are looking for shopping apps - as per statistics, online shoppers today have an average of 2-3 shopping apps installed on their mobile devices.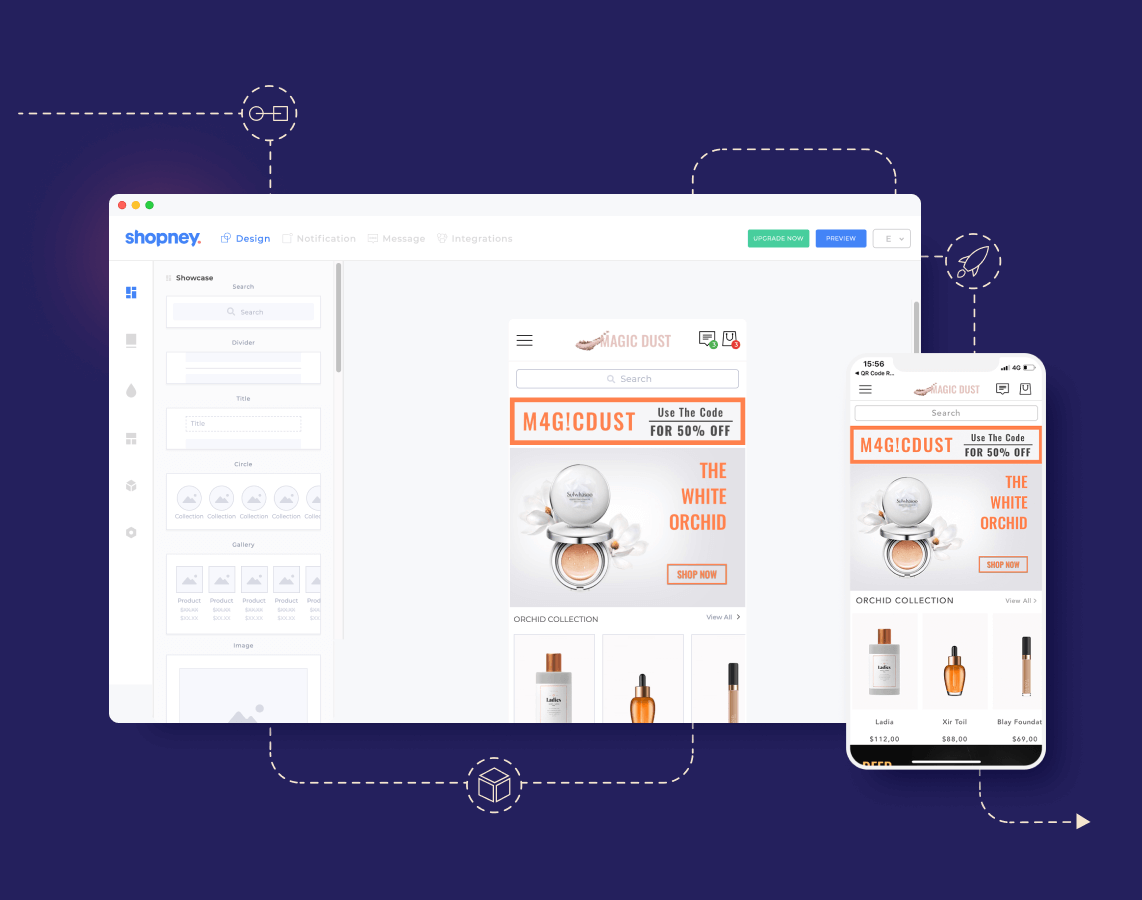 So if you ask us, we think you need the best of all three!
With mobile responsive websites, you're already onboard the mCommerce bus.
But with Shopney, you can unlock a whole new door to welcome business growth and more revenue for your brand by building an eCommerce mobile app.
Ready to take your eCommerce business to the next level?
Get started with AppCommerce using Shopney.