Our customers call us "The best Shopify mobile app builder"
This is the beginning of something great! Explore Shopney and see what makes us the best mobile app builder for Shopify. Let's take your business to the next level together with a world-class mobile app!
Discover now
Why should I choose Shopney?
Choosing the right mobile app builder is as crucial as choosing Shopify over others. Shopney will make appCommerce as simple for you as Shopify made eCommerce!
Better features in every plan
We know merchants has certain needs in early stages, which vary as they grow. Therefore, we fitted all essential features in different plans to support you at any business level!
The best customer support
At Shopney, we value every Shopify merchant who takes this path with us. We believe that we exist because of our customers' success and enjoyment with their mobile app.
No commission, no sales limit
We want our merchants to grow without boundaries. Period! What we charge you for our service is already fair enough. So, your future earnings from your mobile app are entirely yours!
You are at where the best mobile shopping starts!
Your customers are on mobile. And, we provide what you need to convert them!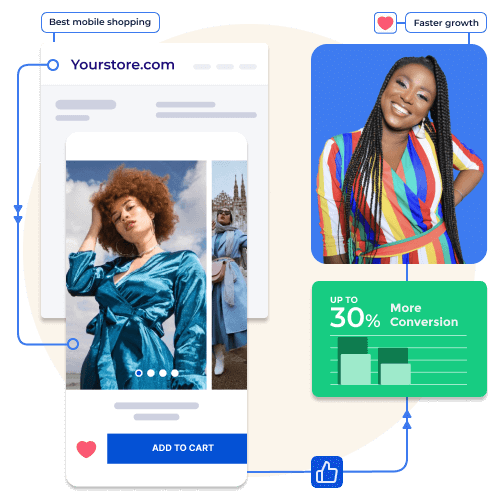 We provide the greatest mobile technology with the most sophisticated feature set, allowing you to sell more!
Running an online business is difficult enough. So, we do everything with that in mind and you at focus. Shopney will show you how simple it is to build and run a mobile app!
You care about your customers. So do we! Every single day, we work effortlessly to improve your customers' mobile shopping experience and how they engage with your mobile app!
The Shopify mobile app builder with 5-star reviews
The great appreciation of our customers speaks louder than us!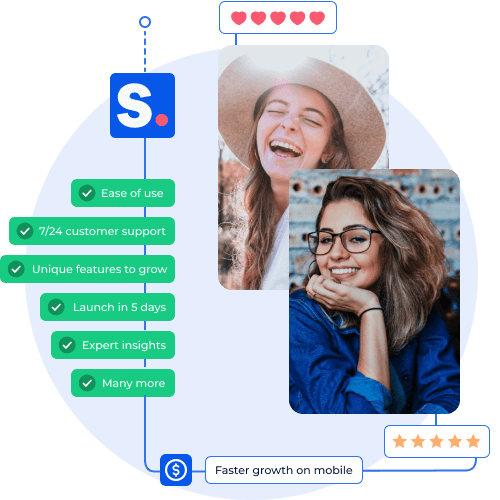 There is no room for coincidences here. Every single merchant gets the best service at Shopney.
Remember, if there is already a 1-star review for a mobile app builder, that means there are unhappy customers. But, we have none!
It's no surprise our customers have such appreciation as we deliver the best support via live chat, Zoom calls and detailed support articles 24/7!
It makes no difference what industry you are in.
You know that your customers want the best mobile experience. That's what're we here for!
Global growth without the growing pains!
Our mobile apps support Shopify Markets with localised currencies, languages, and experiences in every market. Stay local everywhere!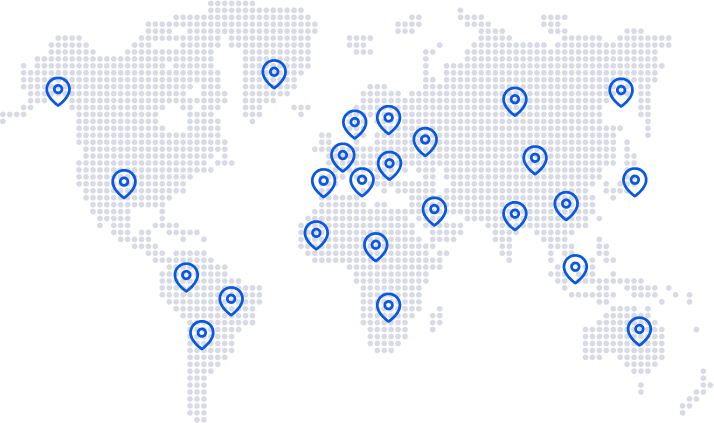 Stay ahead of the game with great features.
They are all inspired by you and created to help you grow!
Get your daily dose of insight