Support team that actually supports you every step of the way!
Let us welcome you in the comfort zone of Shopney! Here you will see how easy to convert your Shopify store into a mobile app with the help of our team of experts!
Start building your app!
High-end service… This is our style!
Get the highest level of service and support the first day and forever!
At Shopney, we treasure every single merchant who walks this way with us. We believe that we exist thanks to our customers' success and pleasure with their mobile app.
So, we take care of any detail at any moment of our partnership with you.
Live Chat

Support Articles

Zoom Video Calls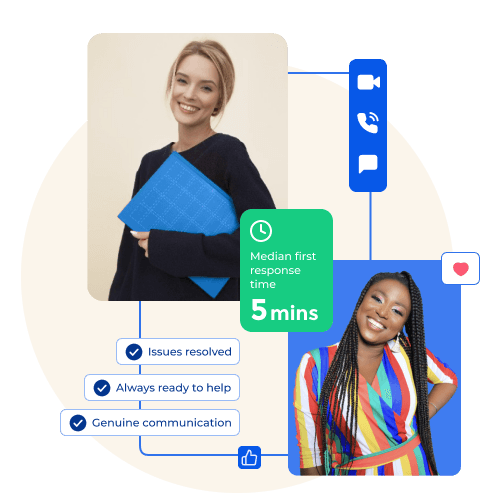 Live Support Wherever You Are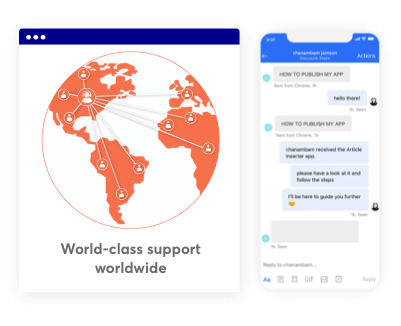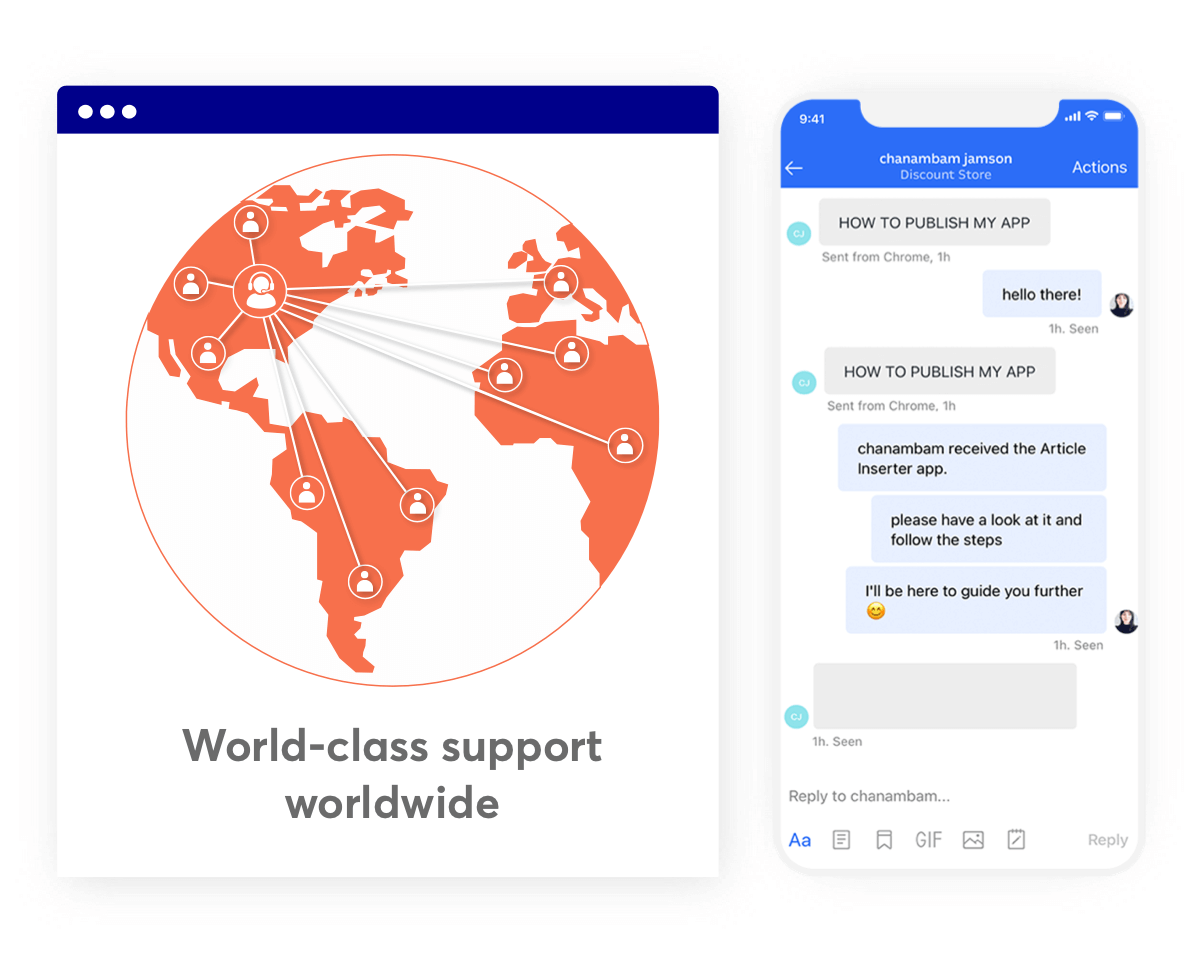 ''The customer service is off the charts. By far the best experience I have every had with customer service ever.''

Super Responsive Team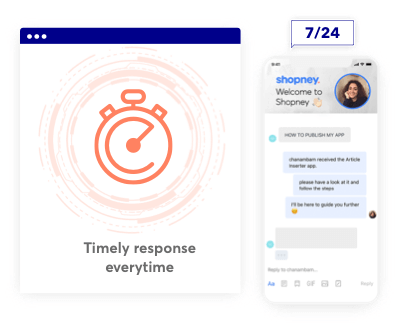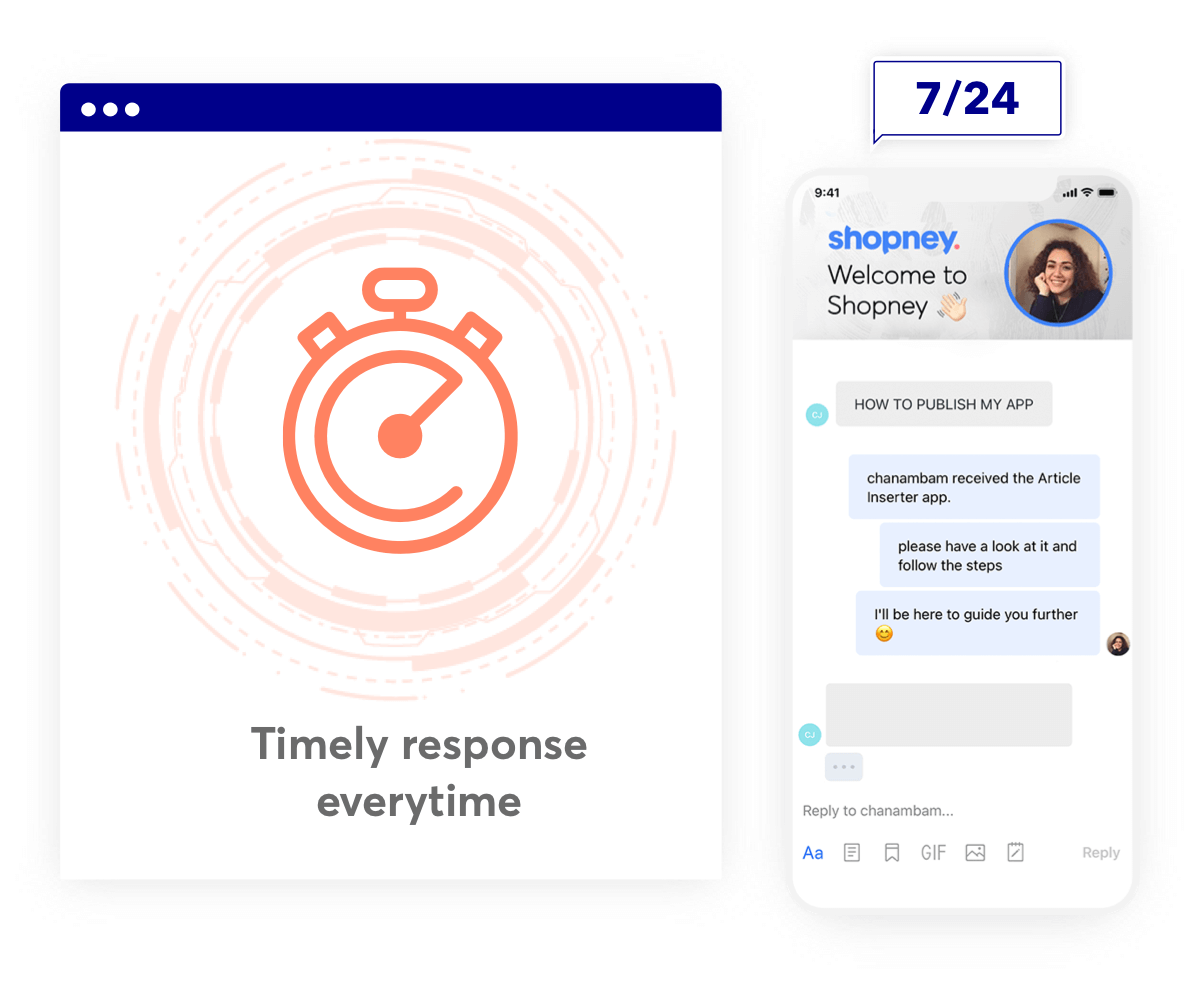 ''These guys have brought a whole new meaning to customer service, exceptional assistance has been provided from minute one.''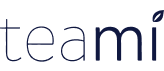 The Shopify mobile app builder with 5-star reviews
The great appreciation of our customers speaks louder than us!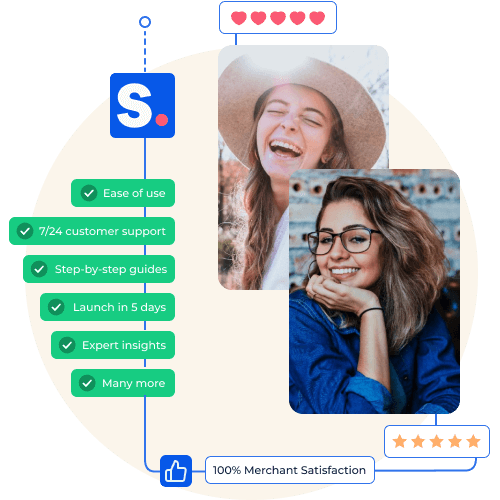 There is no room for coincidences here. Every single merchant gets the best service at Shopney.
Remember, if there is already a 1-star review for a mobile app builder, that means there are unhappy customers. But, we have none!
It's no surprise our customers have such appreciation as we deliver the best support via live chat, Zoom calls and detailed support articles 24/7!
Our Blog Is An Insights Library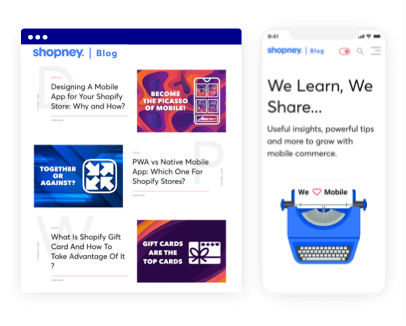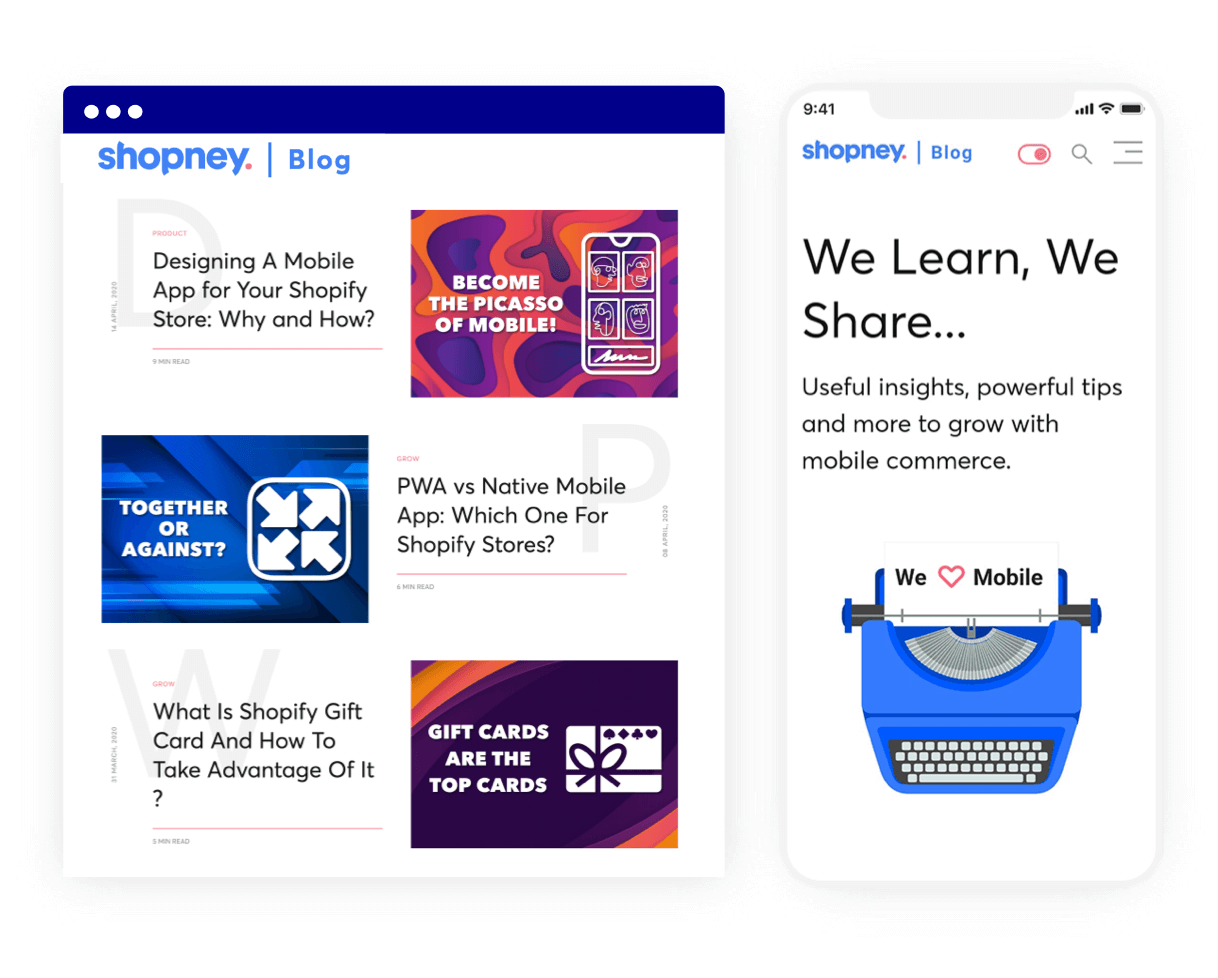 "Their blog is very rich. I learned a lot from the articles not only about mobile but also eCommerce generally.''

A Guide For Every Single Question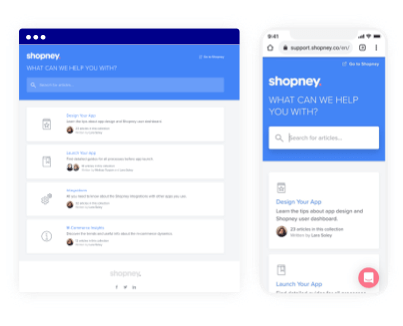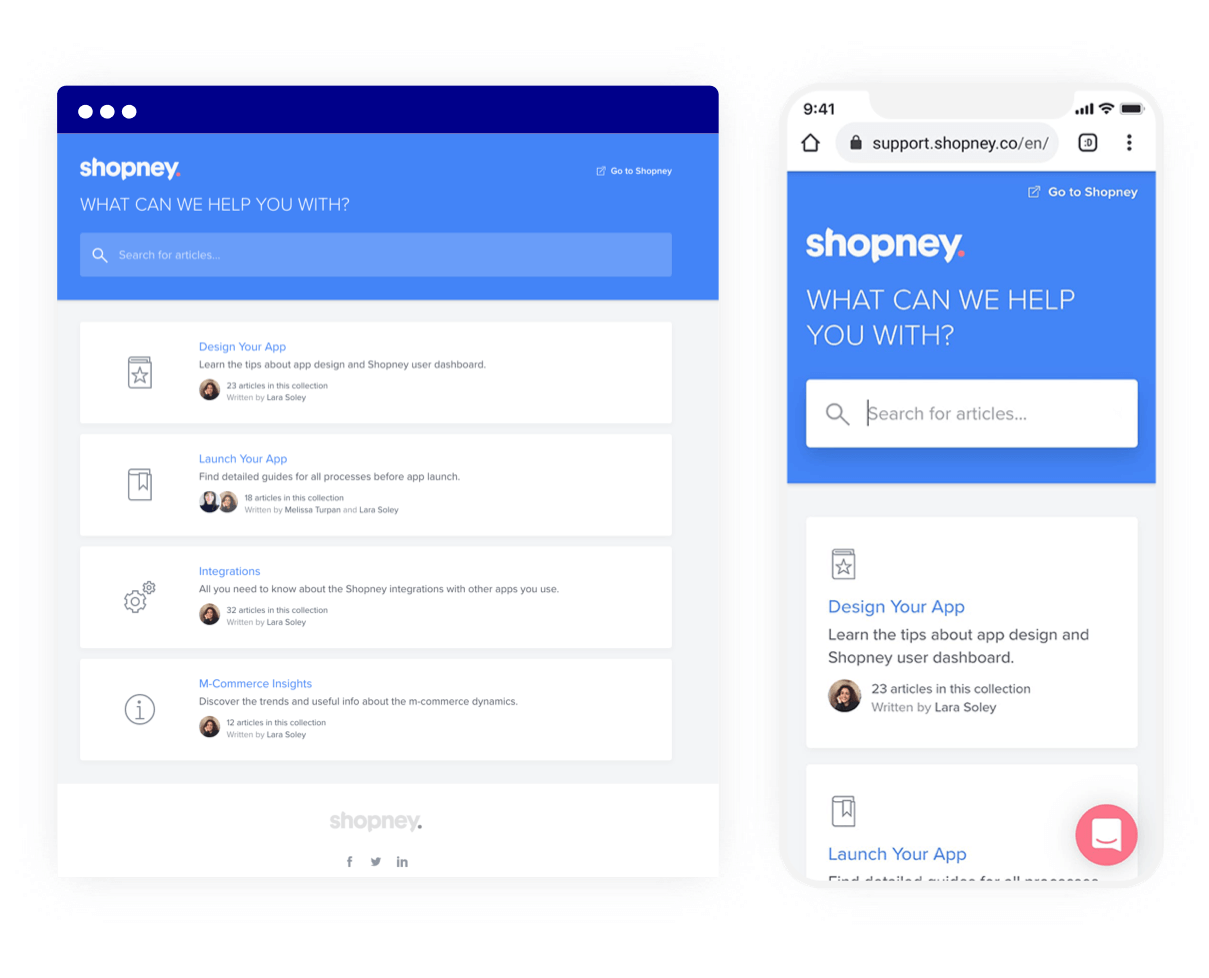 "There was no single step without a guide or an issue without help! The product is covered 360 degrees with amazing documentation."
The best mobile technology. Always!
You keep growing your business, we keep improving our product.
At Shopney, we strive for continuous improvement in everything we do. We consistently track mobile shopping technology and design innovations.
We keep Shopney up to date with the latest trends. As a result, we ensure that you provide your customers with the finest mobile shopping experience possible.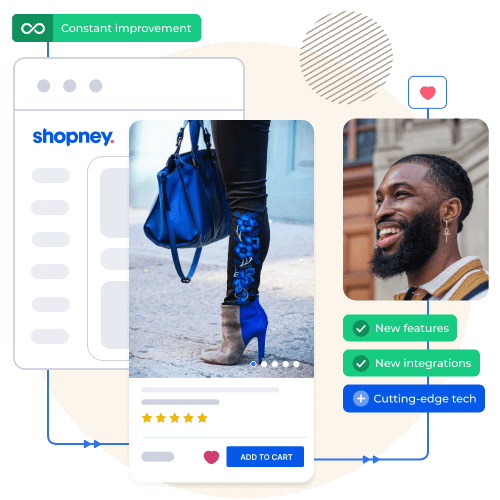 Get your daily dose of insight