Mobile app design made easy
for any skill level!
We simplified mobile app design with a drag-and-drop editor! Yet, you have full control over the look and feel of your mobile app, from its layout, to content and colors.
Design your app now!
What you see is what you get!
Make sure everything is working just the way you want!
Preview your mobile app design and test its functionality on your own mobile device before launch!
Experience your mobile app from the user point of view. Send push notifications, start in-app chats and even complete checkouts.
Update the design in real-time. No matter your mobile app is published or not!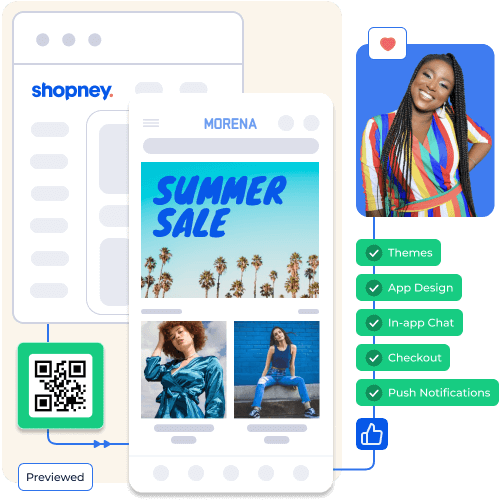 Preview App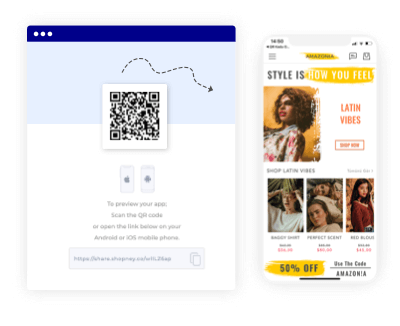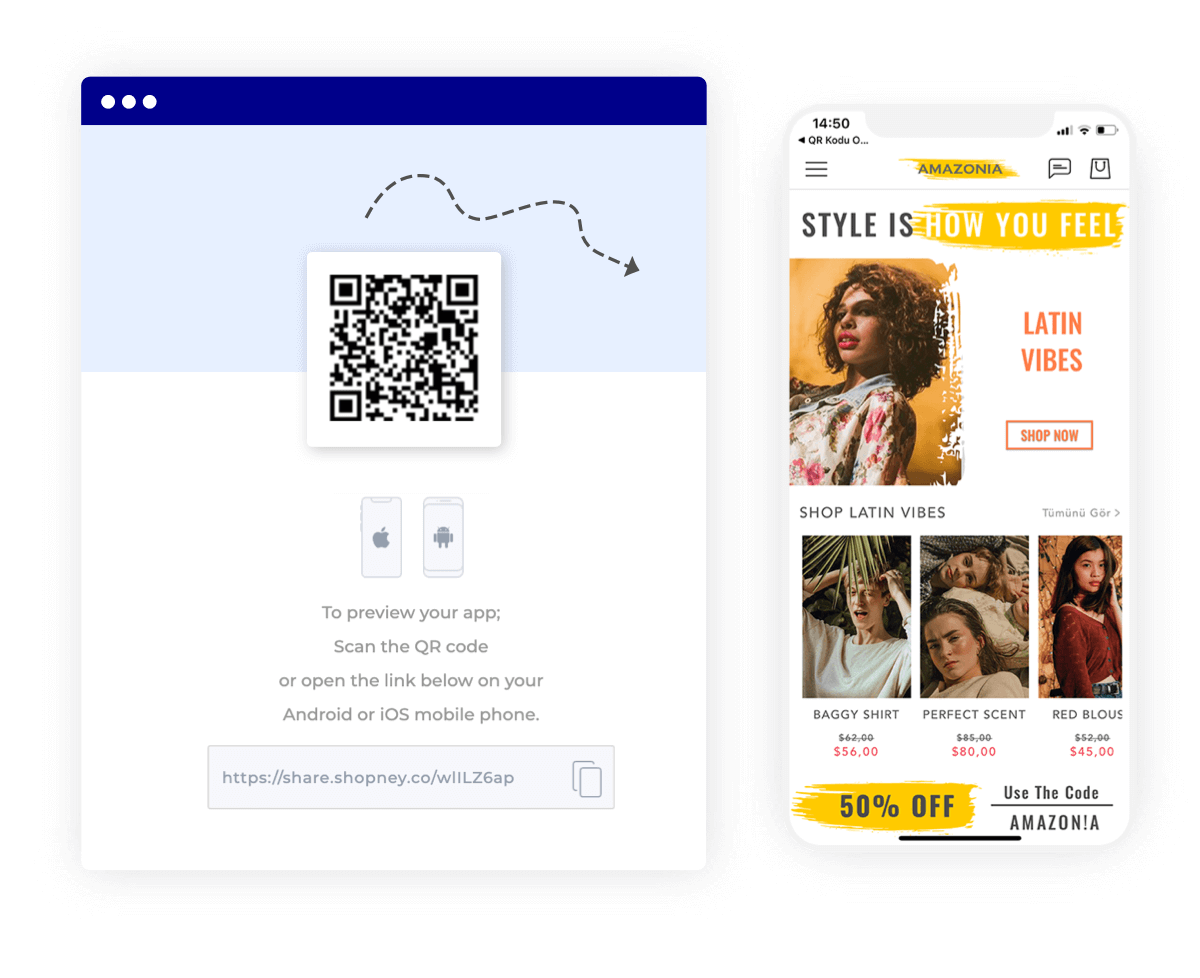 ''With Shopney preview, we could see and experience the full feature set before any commitment. It's great to see what you'll pay for!''

Drag & Drop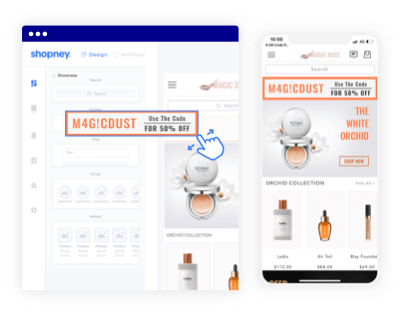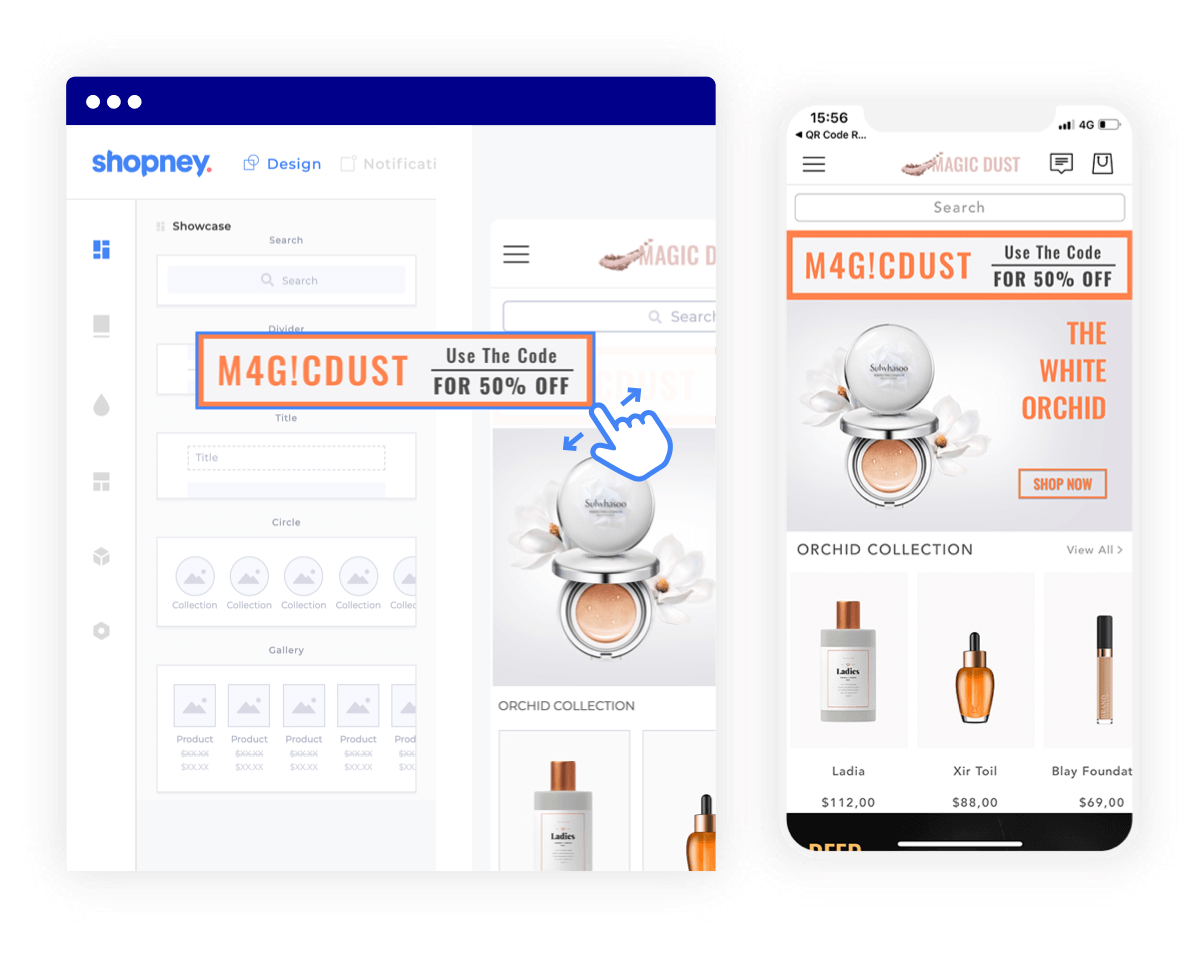 ''Designing the app was super simple thanks to their user friendly interface. I couldn't have asked for a better experience!''

Tailor your app with perfect themes
Don't force your brand to fit in the molds that are made for ''every store'' !
Your brand is unique and you want it to look as perfect as in your web store.
Explore our range of themes to find the best look and feel for your mobile app.
Find inspiration from video demonstrations and discover various layouts.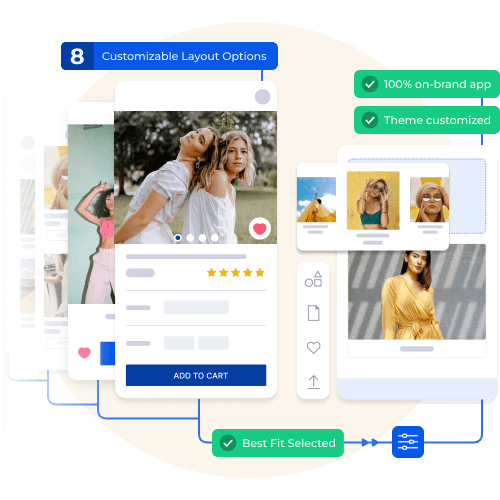 Different Inventory Sizes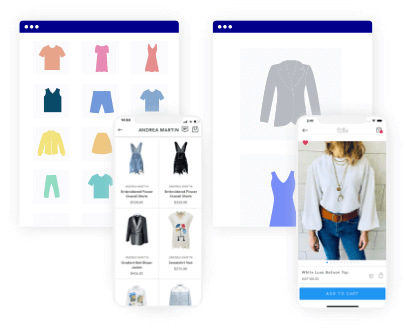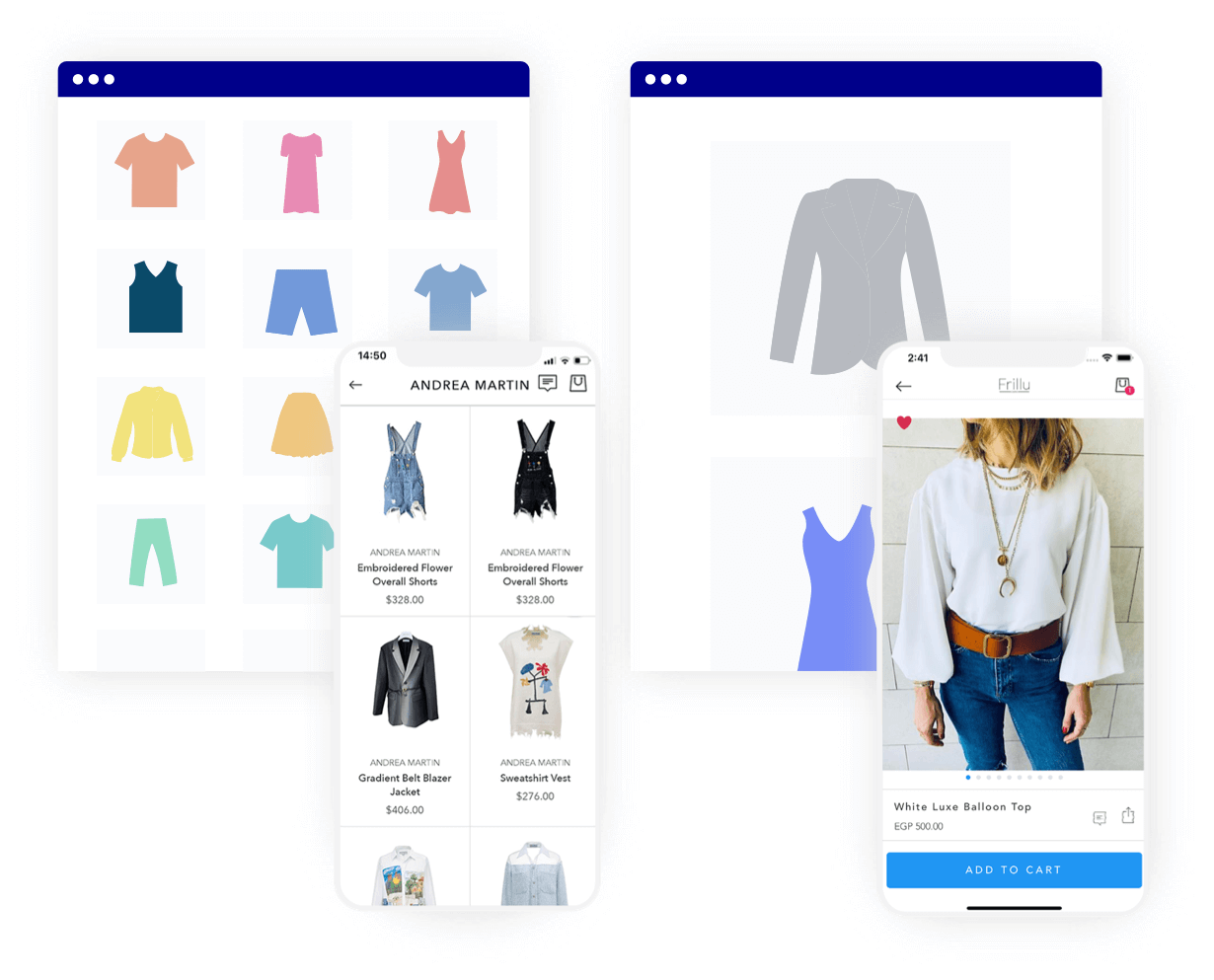 "We have thousands of products and tens of collections. We found a great theme at Shopney that is almost tailor-made for our store. Excellent!''

Different Photography Types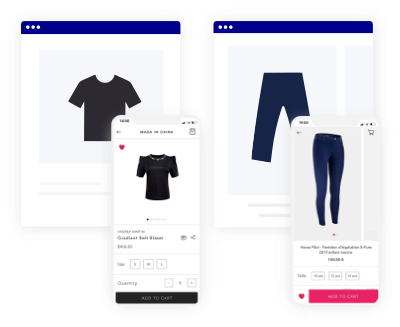 "We want our products look amazing on the app. It's great to have different theme options. We quickly picked the best and got great results!"

It can go as far as you can imagine!
Widen your imagination. No limits for your piece of art!
You have complete freedom of design, style and vibes! It's all a matter of minutes!
Drag & drop just makes things easy without any limitation to your creativity.
Feature the very best version of your brand and products with fine design adjustments.
Fine tune your mobile app design to reflect your brand's quality!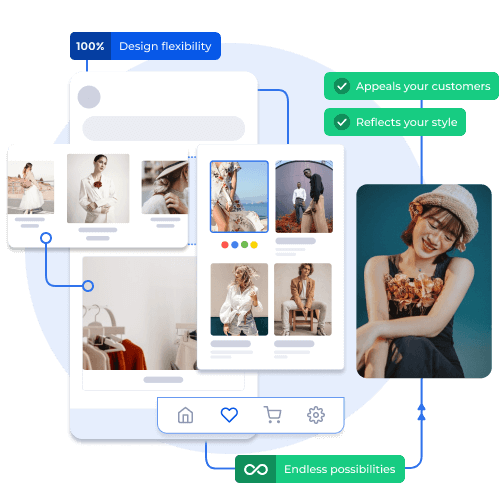 Get your daily dose of insight