Complete Guide to Mobile App Analytics for Shopify Shopping Apps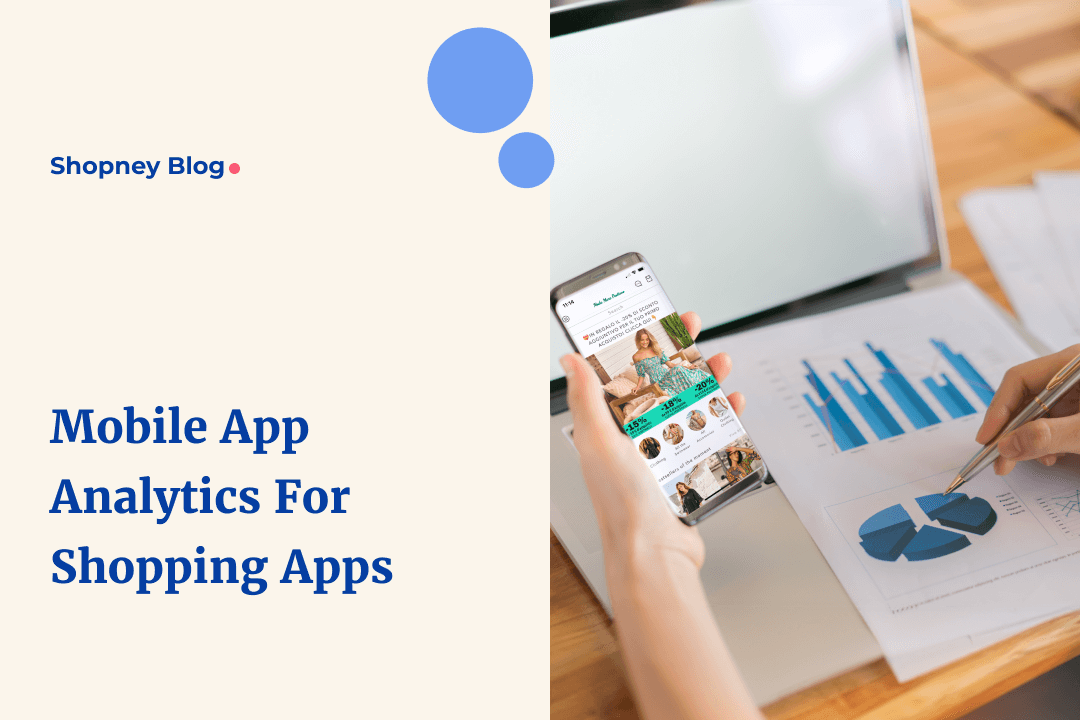 Owing to the increasing number of people choosing to use mobile devices to shop online, AppCommerce has been on a steady increase. With the use of no-code Shopify mobile app builders and easy access to app development skills, brands can be seen launching their shopping apps more often.
But to succeed at turning the shopping app into a sales channel, it is important for Shopify brands to also focus on mobile app analytics - much similar to how you pay close attention to Shopify analytics for your online store.
What is mobile app analytics for shopping apps?
Similar to Shopify store analytics, mobile app analytics provides your brand insights into how the shopping app is performing on a variety of levels. This includes the app's performance, how online shoppers are making use of it, number of products added to cart, successful checkouts, sales and the revenue generated.
Simply put, mobile app analytics will give you insight into whether AppCommerce is a channel that is working for your brand's growth or not.
Why is mobile app analytics important for Shopify brands?
Looking into more numbers can definitely seem overwhelming. But let's tell you why deep diving into mobile app analytics is as important as measuring your online store and marketing campaign performance:
1. Understand mobile shopping behavior
We as internet users don't interact with websites the same way on desktop and mobile. And when it comes to shopping apps, our behavior is entirely different!
As a business, understanding this shift of behavior based on the platform a consumer is choosing to interact with the brand on, can make or break the customer experience you offer. From what features help consumers learn more about products, explore social proof, pick the right variant to what helps them quickly pay for their orders, mobile app analytics can give you in-depth insights into mobile app shopping behavior.
2. Identify marketing opportunities
When you get to measure what, why and how your shopping app users are interacting with the different features, you also get to see what they tend to pay more attention to. Now this can help you identify loopholes that result in consumers dropping off before making a purchase and opportunities where you can engage them better.
From upsell, cross-sell to nudging buyers to share more information about themselves, you can then implement marketing strategies that are bound to double your business growth through AppCommerce.
Additional resources:
3. Measure growth across the sales cycle
When you pay close attention to mobile app analytics, you can also see how a consumer progresses through the sales cycle from the point of user acquisition. Taking into account the different stages of the buying journey - awareness, discovery, consideration, purchase and post-purchase interaction, mobile app analytics provides insight into your performance across each stage.
This helps you identify how effective your Shopify store's shopping app is at helping online shoppers discover your products, learn more about them or nudge them towards making the purchase. The ability to do so helps you map growth more effectively and allocate resources to the right stages for favorable business outcomes.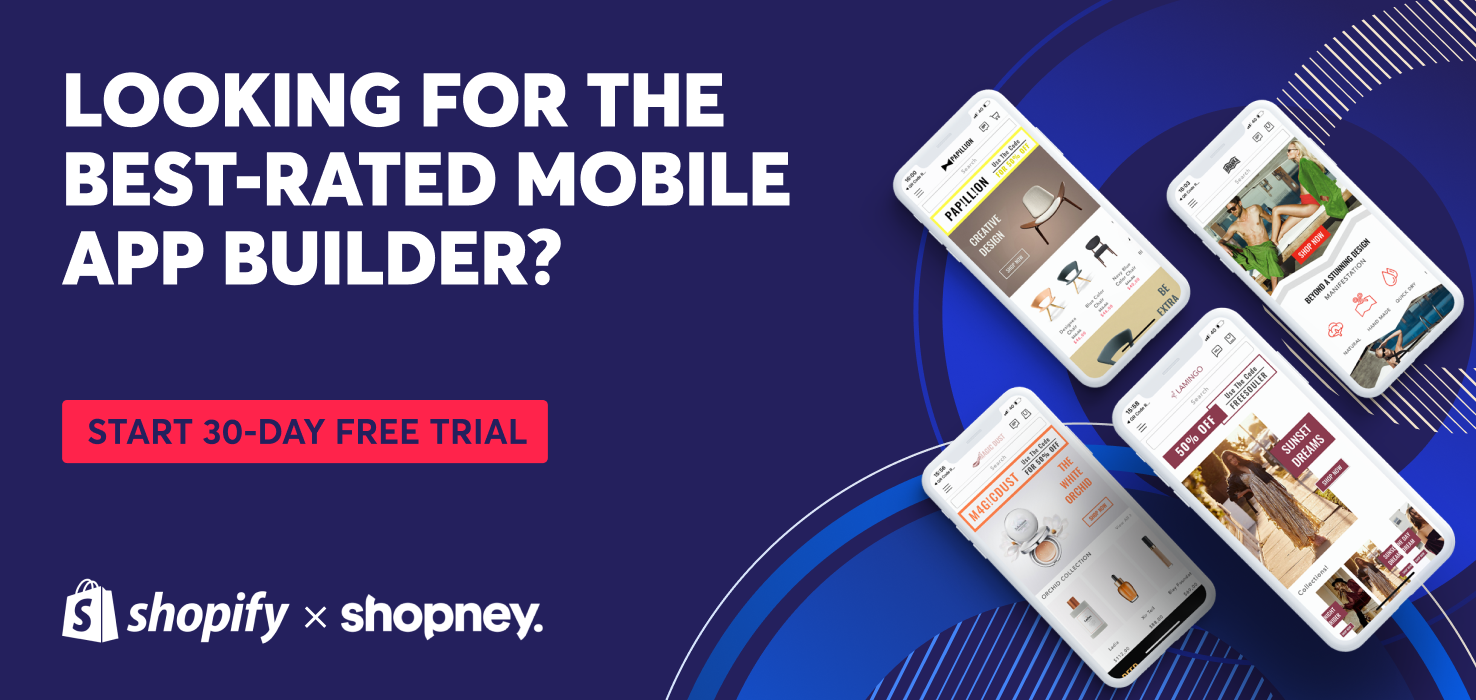 What mobile app analytics and metrics should shopping apps focus on?
Shopping app users go through a series of stages when making a purchase from a brand. So in this section, we're going to walk you through the mobile app analytics and metrics your shopping app needs to focus on based on stages.
1. User acquisition and engagement  
These set of mobile app analytics metrics will help you look at how effective you are at finding a place on a consumer's mobile device, and engaging them in meaningful sessions that lead to sales.
App installs
The very first thing to measure the organic and non-organic (paid marketing and advertising campaigns) shopping app installs your brand is getting. A good idea is to look into the following metrics here:

Month over month organic growth
Month over month non-organic growth
CPI (cost per install)
CPA (cost per acquisition)
ROAS (return on ad spend)

App engagement
These metrics look into the behavior of consumers installing your shopping app and indicate stickiness, short term loyalty and long term loyalty towards your brand.
Daily active users (DAU)
Monthly active users (MAU)
Retention day 1, 7, 28 and 30
Retention rate
Additional resource: Complete guide to mobile app onboarding for shopping apps
Purchase related
The next set of mobile app analytics and metrics you should be looking into is the way a consumer makes purchases. This includes looking into the following:

First week conversion rate
Increase in average order size
Time between purchases
Increase in first time purchases
Increase in repeat purchases
Number of order cancellations/ refunds/ returns/ exchanges
Additional resource: How to optimize mobile app checkout to increase conversions and sales

Funnel conversions
Another set of mobile app analytics and metrics to look into is how an online shopper progresses through the different stages of the purchase journey. This includes key buyer interactions in the shopping app like:

Install to user registration rate
Install to add to cart rate
Install to wishlist rate
Install to checkout rate
Install to purchase rate
Pro tip: We also recommend mapping how many users discovered your shopping app on the desktop and mobile sites. This helps you see what type of marketing campaigns are able to turn online shoppers into app users, helping you identify what can potentially be their reason to turn into a loyal customer base.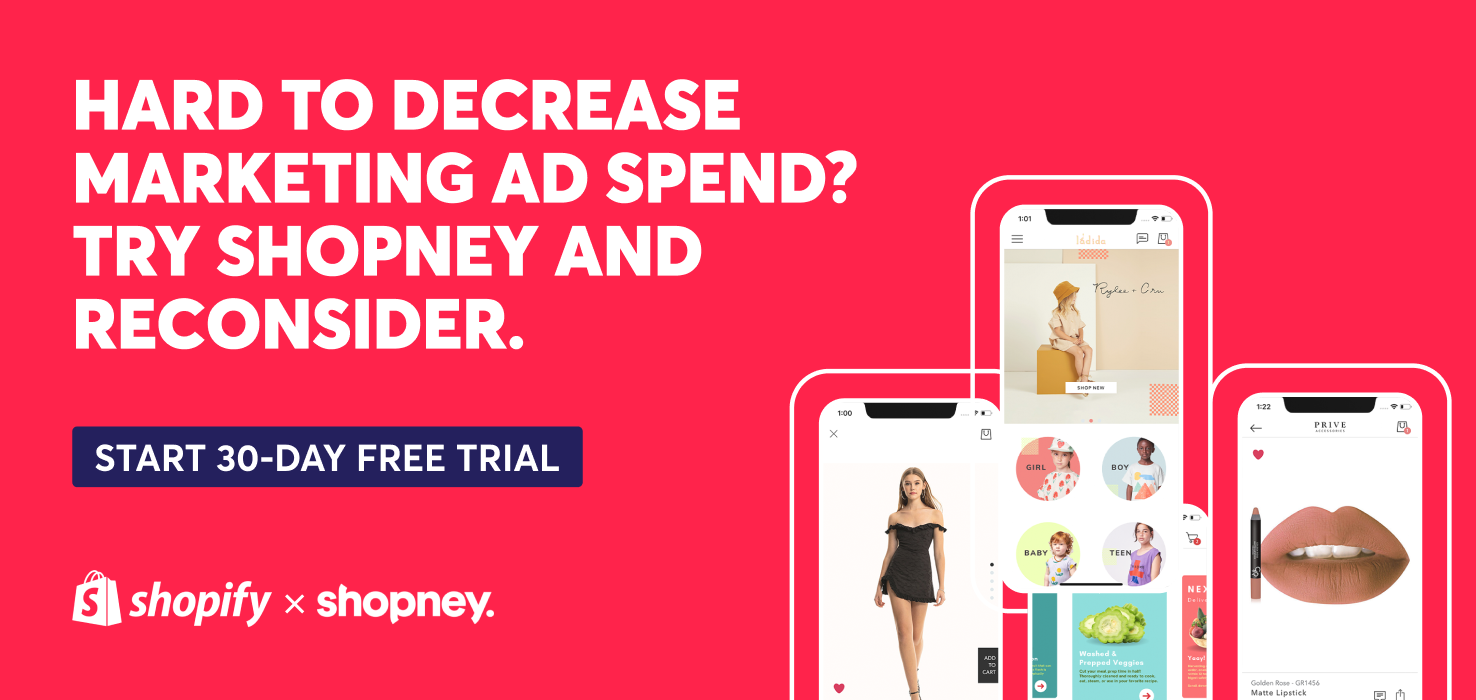 2. User re-engagement
Remember, similar to how you measure repeat visitors and orders from your Shopify store site, it is important to look and encourage repeat sessions from your shopping app users.

First purchase
These set of metrics look into what it took for the buyer to make their first purchase from your shopping app.

Number of first purchases
Number of first purchases driven by retargeting
ARPU (average revenue per user)
ROAS (return on ad spend)

Repeat purchases
These metrics look into what it takes for a buyer who has made a first purchase from your shopping app to come back and make another.

No. of repeat purchases
No. of repeat purchases from retargeting and remarketing
ARPU (average revenue per user)
ROAS (return on ad spend)

Re-activations
This set of mobile app analytics looks into how often your users get disengaged from what the shopping app has to offer and if your marketing strategies are effective at reactivating their interest.
Number of inactive users
Number of churned users
Number of users reactivated
How to get started with mobile app analytics?
Now we understand that looking into mobile app analytics in addition to your Shopify store analytics can be overwhelming, confusing and difficult to get started with. That's why we have built in-depth analytics into Shopney and have powerful integrations with Google Analytics. And we're also exploring integrations with powerful mobile app analytics solutions!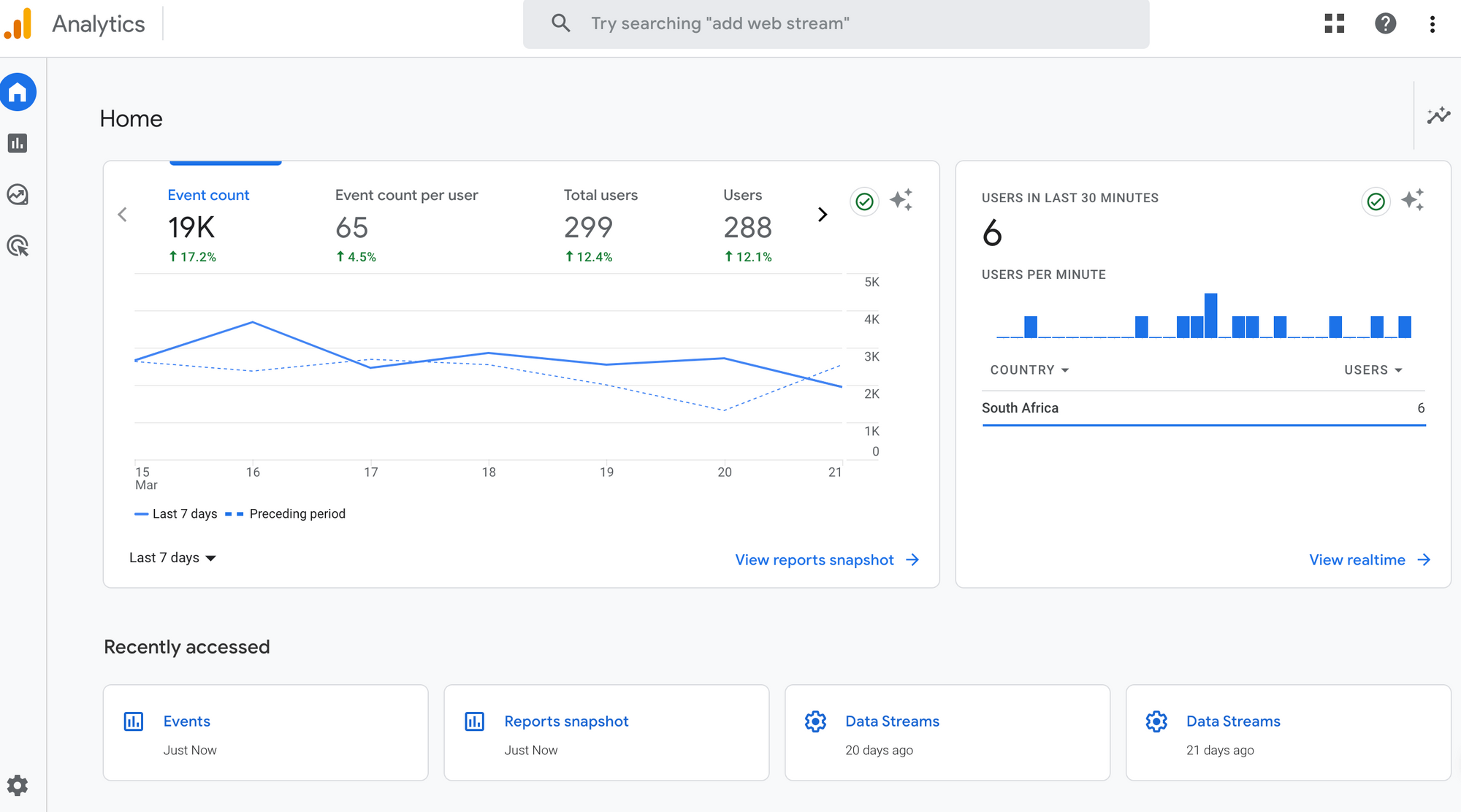 So if you have built a shopping app for your Shopify store with Shopney, getting started with mobile app analytics is easy. And if you integrate Shopney with Google Analytics, you get to track the following:
No. of app users, their characteristics and source of acquisition
App user interaction and engagement
Downloads, button clicks, ad clicks, etc
No. of product views, add to carts and successful checkouts
In-app payments and revenue
Customer journey with navigation paths and mapping
TLDR; we will cover the entire spectrum of mobile app analytics that are important to your Shopify store.
Want to learn how you can measure the success of your shopping app?