Shopify Mobile App Builder Vs App Developer: What Should Shopify Stores Choose?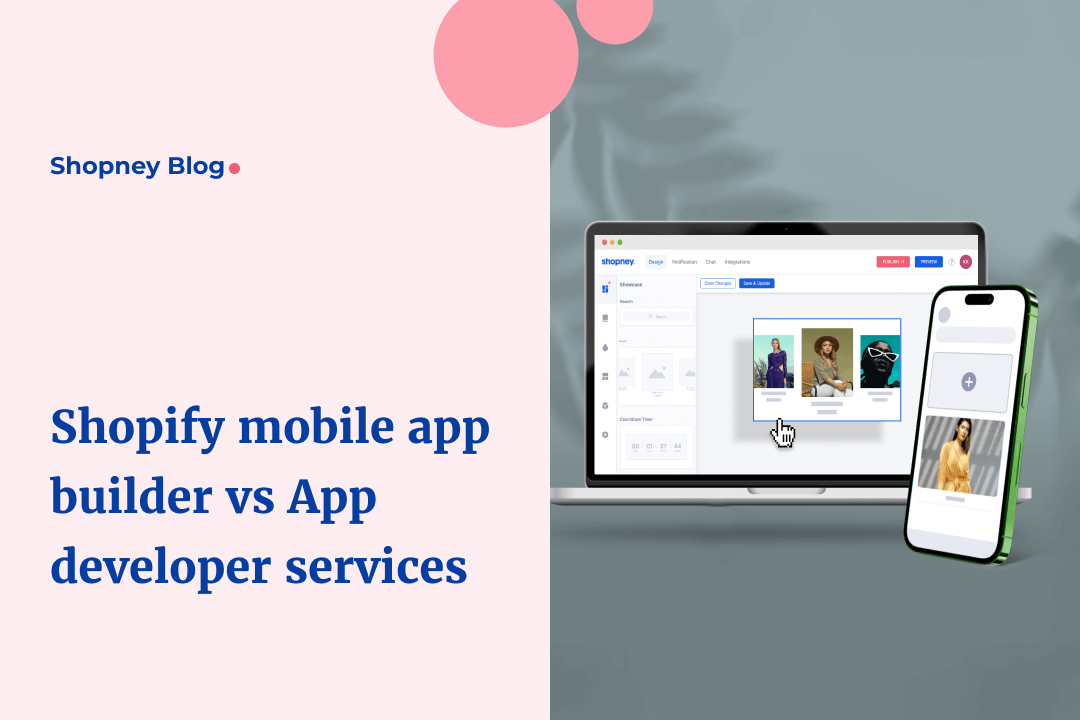 Learn why we recommend brands to choose Shopify mobile app builder over app development from scratch.
In today's digital age, mobile commerce has become an essential part of the shopping experience. With an increasing amount of customers using their smartphones and tablets to make purchases, it's no wonder that businesses are looking to capitalize on this trend. But with so many options available, it can be overwhelming for Shopify store owners to decide how to approach mobile app development.
On one hand, there's the traditional route of building a mobile app from scratch. On the other hand, there are mobile app builders like Shopney for Shopify stores, which offer a more accessible and affordable option for creating a branded mobile app.
So, what's the best way to approach mobile app development for your Shopify store?
Mobile app builder for Shopify stores vs App development from scratch
In this article, we'll weigh the pros and cons of both options and provide insights and examples to help you make the right decision for your business.
What is a mobile app builder for Shopify stores?
A mobile app builder is a tool that allows anyone to create a mobile app without needing technical skills or experience in coding. It's similar to a landing page builder, but instead of creating landing pages, you're building out an entire mobile app for your Shopify store.
With a mobile app builder like Shopney, you don't have to worry about the hassle of finding the right developers, designers, and other professionals to build your mobile app from scratch. Instead, you can use a drag-and-drop interface to create a fully functional mobile app in a matter of minutes. It's an affordable and easy way to get your mobile app up and running without breaking the bank or sacrificing quality.
How are eCommerce mobile apps traditionally developed?
Developing an eCommerce mobile app is no easy feat. Traditionally, it has involved hiring a team of developers and designers, who work together to create a custom app that meets your business needs.
The process typically starts with a planning phase, where the team works with you to understand your business goals, target audience, and desired features. This sets the foundation for the rest of the development process, where the team moves on to design, development, and testing, before finally launching the app.
The design and development phase includes creating wireframes, designing the user interface and user experience, and integrating various features and functionalities. This phase is critical to ensure that the app is user-friendly and meets your business objectives.
The testing phase follows, where the team will test the app for bugs, glitches, and other issues, to ensure that it is functioning correctly. Finally, the app is launched and made available for download on app stores.
While this approach can result in a high-quality custom-built app, it comes at a significant cost and takes a lot of time. However, with the advent of mobile app builders like Shopney, there's now a faster and more affordable way to create eCommerce mobile apps.
Why should Shopify stores use mobile app builders?
Now here's why we recommend brands on Shopify use mobile app builders like Shopney:
1. Time to design
Building an app from scratch can be a time-consuming and complex process, especially when it comes to design. Creating an app with a consistent look and feel to your online store can take a lot of effort and iterations. In fact, according to a survey by Clutch, 67% of businesses report that the design process is the most challenging aspect of creating a mobile app.
Solution: Platforms like Shopney offer a range of pre-designed themes that can be customized to match your brand, saving you time and effort.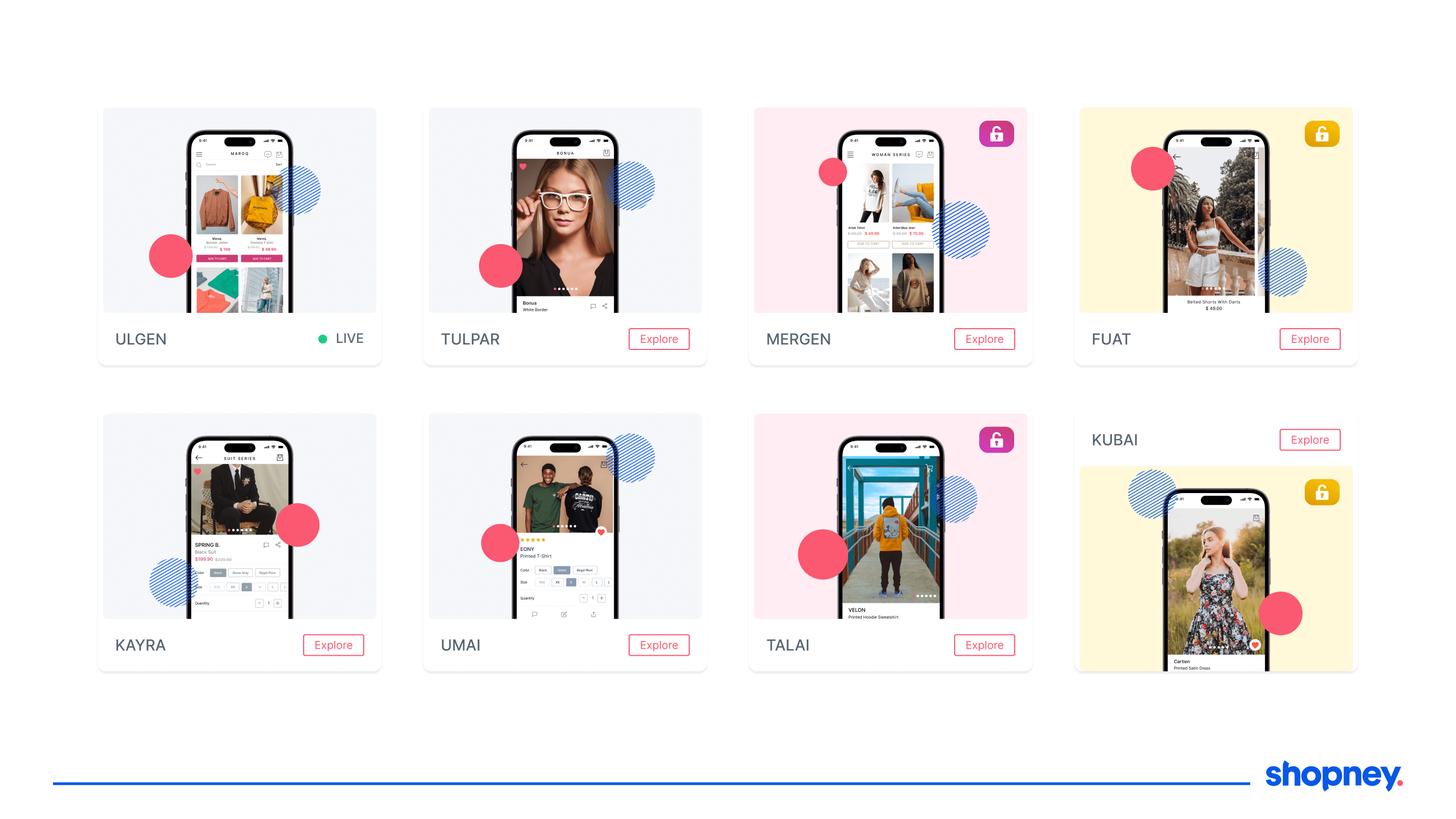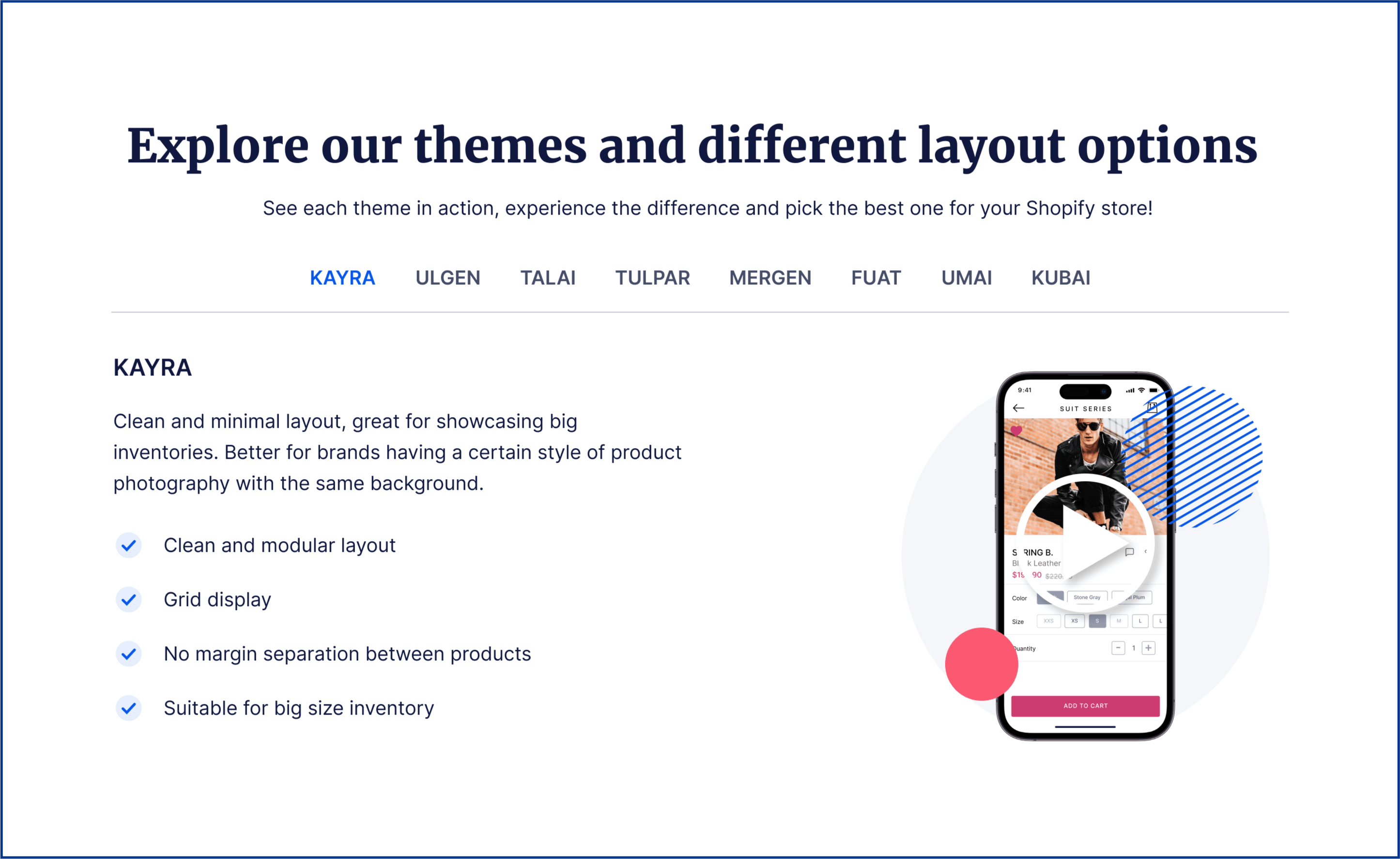 2. Time of development
Building a mobile app from scratch can take ages, particularly when developing the framework for features like the homepage and product pages. These components require multiple iterations, which can be a significant investment in time and resources.
Solution: App builders like Shopney offer a range of pre-designed templates and design editors that can be used to cut down on development time. This can help you get to market faster and capture more of the eCommerce industry.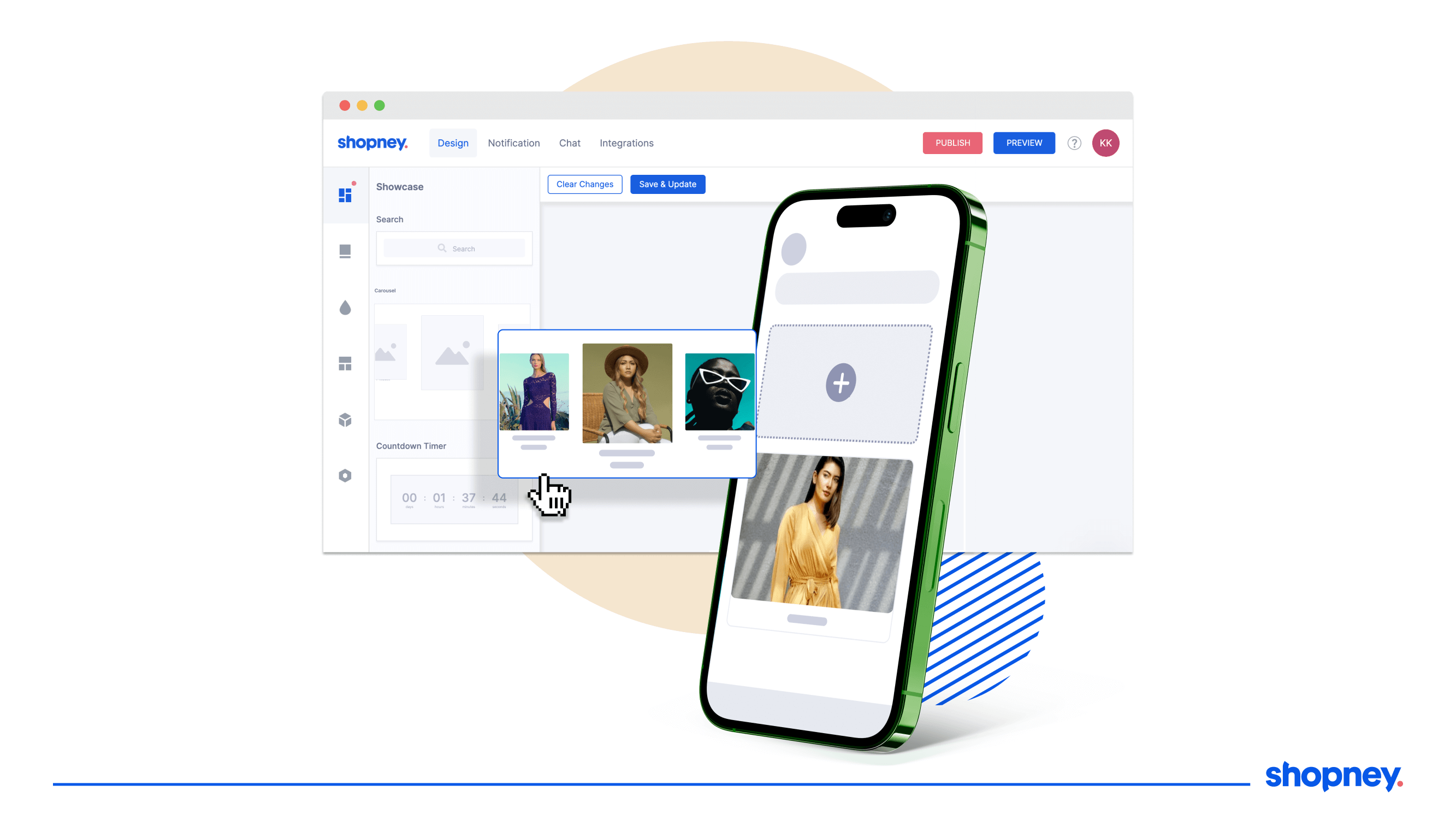 3. Cost of development
Building a native mobile app from scratch can be a significant investment in terms of money and engineering resources. This can be especially true when targeting more than one native application. In contrast, using a mobile app builder like Shopney can be a more cost-effective solution, as it eliminates the need for extensive development work.
Solution: Using an app builder can be much more cost-effective, as it removes the need for an in-house team of developers.
4. Ongoing maintenance
Maintaining a mobile app can be a costly affair, with ongoing expenses like adding new features, fixing bugs, and updating security. On average, businesses may need to spend anywhere between $5,000 to $11,000 per month for app maintenance, depending on the app's complexity and features.
Solution: By using an app builder like Shopney, businesses can significantly reduce these costs, making it a cost-effective solution for small and medium-sized businesses.
5. App store approvals
Before you can get your service to users, you have to go through one or both app stores first. This approval process can be lengthy, particularly for iOS apps. For services operating in restricted markets like gambling, the approval process can be even more rigorous.
Solution: Using an app builder like Shopney can increase your chances of approval, as the platform comes with pre-built elements and frameworks that comply with app store guidelines.
6. Customer support and success
As your app grows, you need to evolve and make changes to keep up with your customers' needs. This may require being able to identify consumer purchase patterns and seek ways to offer a better experience in the mobile app.
Solution: While developers may not provide customer support (and you may have to offer additional support), app builders like Shopney have teams in place to help you succeed from day one. They can provide you with guidance and advice on how to optimize your app and ensure that it continues to meet your customers' needs.

7. Marketing features
When building a mobile app, you'll need to add external tools to set up features like push notifications, live chat, announcement bars and more. Each of these features will require the app development team to either work on an integration with another tool or spend time creating the feature.
Solution: With an app builder like Shopney, these features are already built-in, so you don't need to worry about integrating external tools. In-app chats are also an essential feature for many eCommerce businesses. Shopney provides a range of in-app chat tools that allow you to communicate with your customers directly.
8. Integrations
If you build an app from scratch, you'll need to reach out to all the solutions you want to use for your eCommerce business one by one and then build out integrations. This can be time-consuming and may not be as strong as you need it to be.
Solution: App builders like Shopney take into account the eCommerce needs of their customers and provide pre-built integrations that are optimized for their platform.

9. Learning curve
Not all Shopify store owners are developers or have the resources to hire a team of developers. This can result in an increased learning curve to identify their needs or be able to develop the app gradually in-house.
Solution: No-code app builders like Shopney can provide a solution for these individuals. The platform is designed to be user-friendly, allowing anyone to build a mobile app for their eCommerce store without any prior coding knowledge.

Why do you need to make a decision now?
You can see leading brands on Shopify and Shopify Plus embracing AppCommerce. While some are choosing the traditional route of app development, others are bringing in the pace with the help of Shopify mobile app builders like Shopney. Here are some statistics on why brands are moving rapid decisions:

In 2021, mobile commerce sales worldwide are projected to reach $3.56 trillion, accounting for 72.9% of total eCommerce sales. (Statista)
According to a survey conducted by Clutch, the average cost of developing a mobile app is between $37,913 and $171,450. (Clutch)
An estimated 70% of online shopping carts are abandoned before checkout. Mobile apps can help reduce cart abandonment rates by making the checkout process easier and more streamlined. (SaleCycle)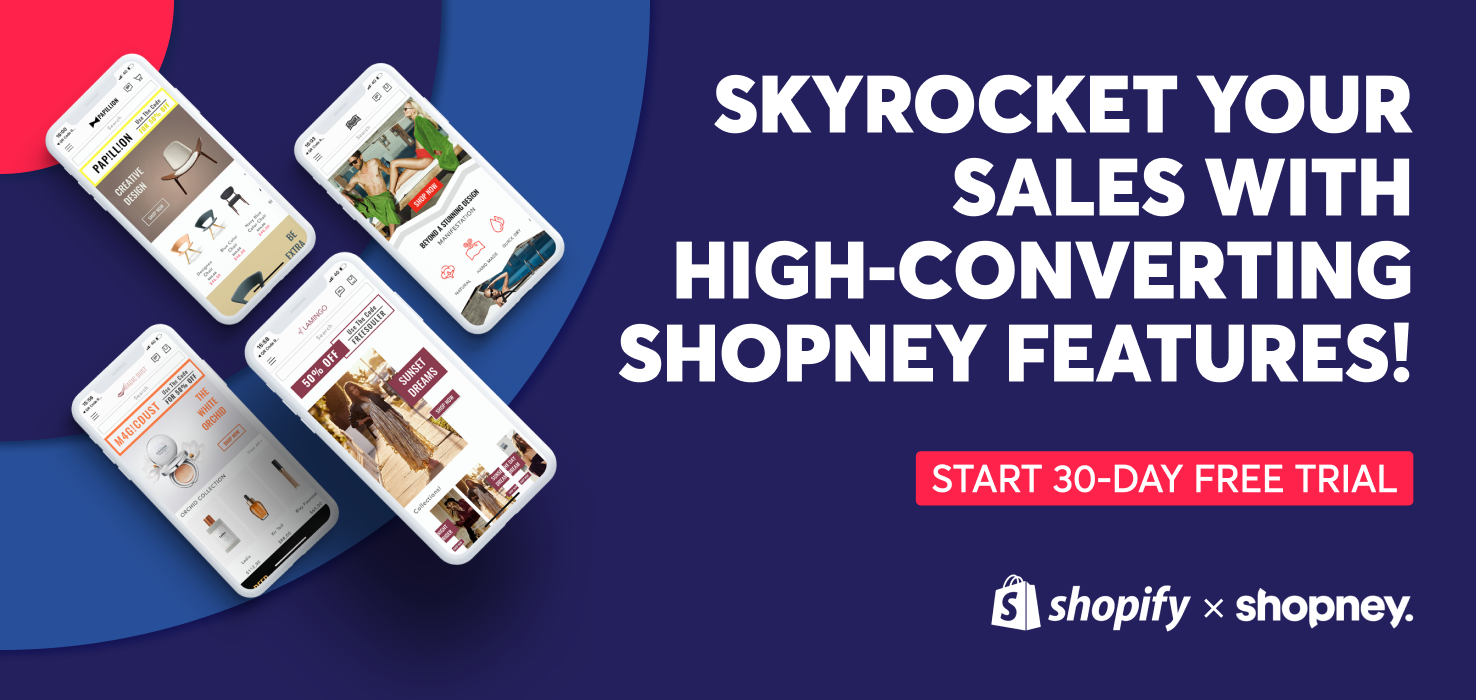 Conclusion
Building a mobile app from scratch can be a complex and time-consuming process, and it may require significant investments in terms of money and engineering resources.
Mobile app builders for Shopify like Shopney come with pre-built themes, features, and integrations that can save you time, effort, and money. Moreover, they offer ongoing maintenance, customer support, and marketing features that can help you succeed from day one.
If you're a Shopify store owner looking to capitalize on the mobile commerce trend, consider using a mobile app builder like Shopney. With its user-friendly interface, pre-built templates, and marketing features, Shopney can help you quickly launch a high-quality mobile app that drives sales and enhances customer engagement.
Ready to launch your app in less than a week?
Install Shopney today or book a demo to learn more about our mobile app builder.