How to Use Social Media to Promote Your Shopify Store Mobile App?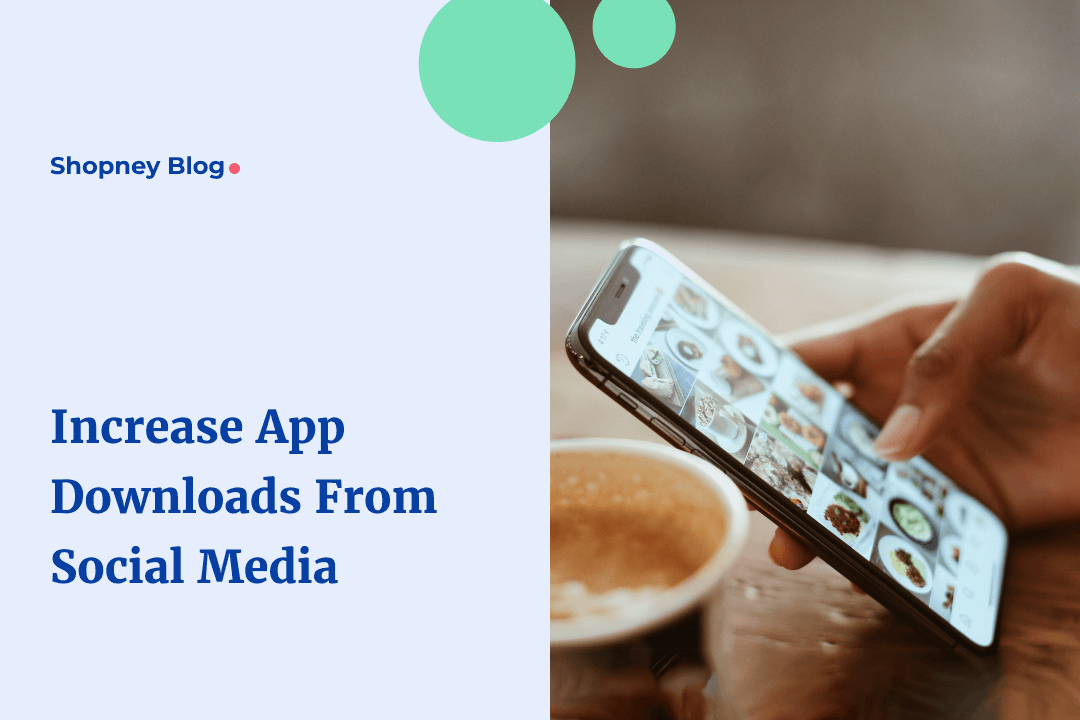 We know how tough it is to promote your Shopify store on social media owing to the increasing competition from other brands and creators. But while you're focusing on remaining consistent on social media with promotions around your products, deals and discounts, it is also important to use these channels proactively to bring attention to your mobile app.
With AppCommerce rapidly growing, being able to capture your audience interest and acquire them as users can be a long term play at standing out from your competition.
In our previous blog, we explored ways to promote your eCommerce mobile app on your Shopify store website.
So in this one, we're taking you one step ahead. We are sharing the different ways in which you can use social media to promote your Shopify store's mobile app and increase downloads - this includes both organic and paid tactics.
Why should you use social media for mobile app promotions?
Studies have found that social media has become one of the most common and preferred channels for consumers to discover new brands and products. Be it Instagram, TikTok, Pinterest or other platforms, social searches are now at par with search engines in some demographics.
In fact, 60% of online shoppers have made a purchase in the last 90 days using social media in some way.
That's exactly why you should be using social media to promote your Shopify store's mobile app.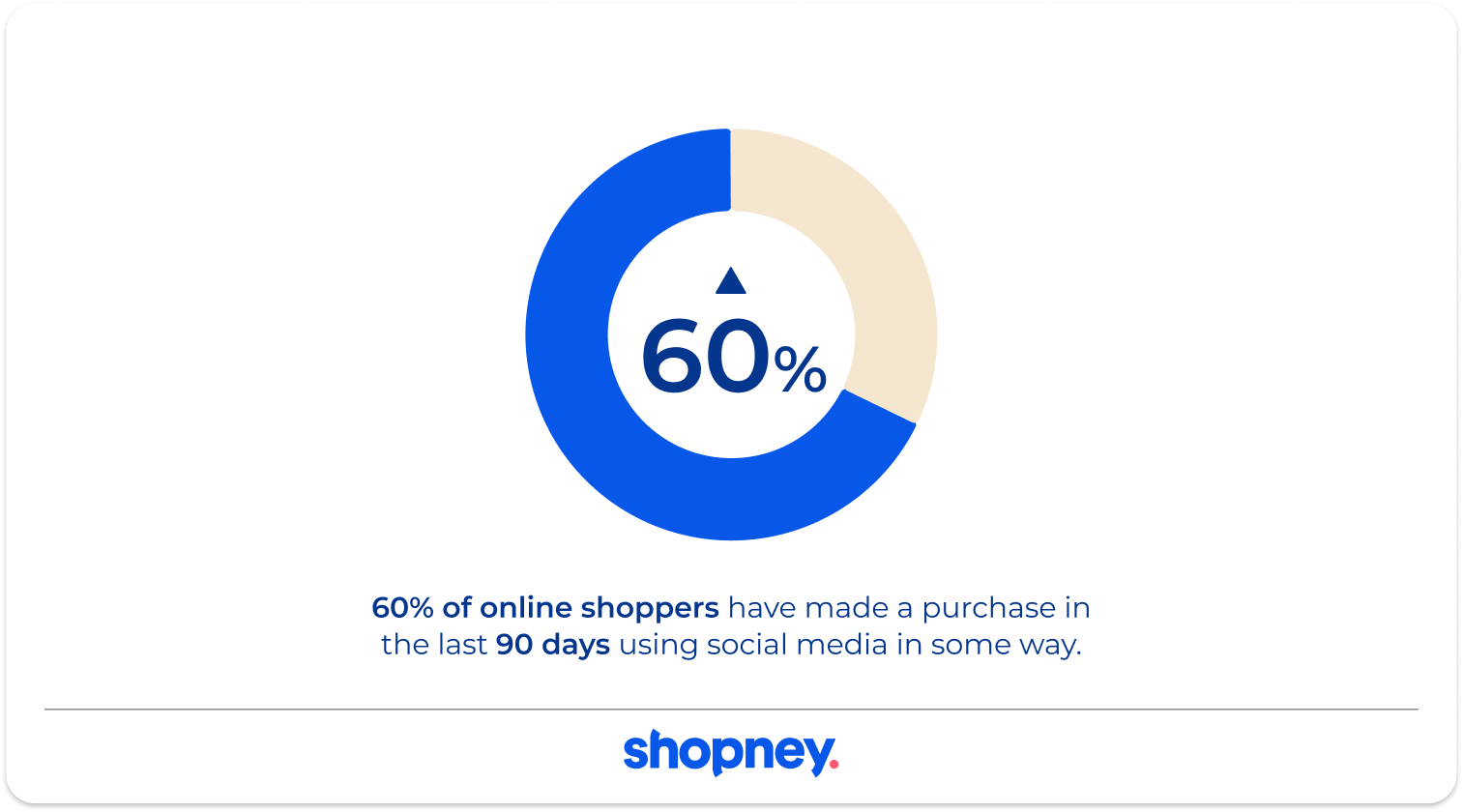 Ways to promote your eCommerce mobile app on social media
While there is no one way to use the different social media platforms to promote your brand, we do recommend starting from channels where your target audience is the most active. This will keep your efforts, budgets and resources streamlined.
1. Create a pre-launch buzz
If you haven't launched your Shopify store's mobile app yet, use social media to create a buzz starting at least a month prior. This gives you a chance to create excitement amongst your followers on social media, and gauge their interest and what they're looking for when they shop on mobile devices. You could also give sneak peeks into what type of discounts they can expect to see in the mobile app.
2. Promote app-exclusive discounts
When you create a deal or a discount for mobile app users, ensure it gets noticed. To nudge your social media followers into installing the mobile app, you will need to motivate them and who doesn't like discounts? Create content on social media that is focused on highlighting the app-exclusive discounts or the 'additional' discounts that are available to mobile app users.
Tio Farms has dedicated a full social media highlight for promoting their app updates. From the discounts available in the app to the latest content they have published on it, this highlight is focused on capturing audience engagement towards their mobile app.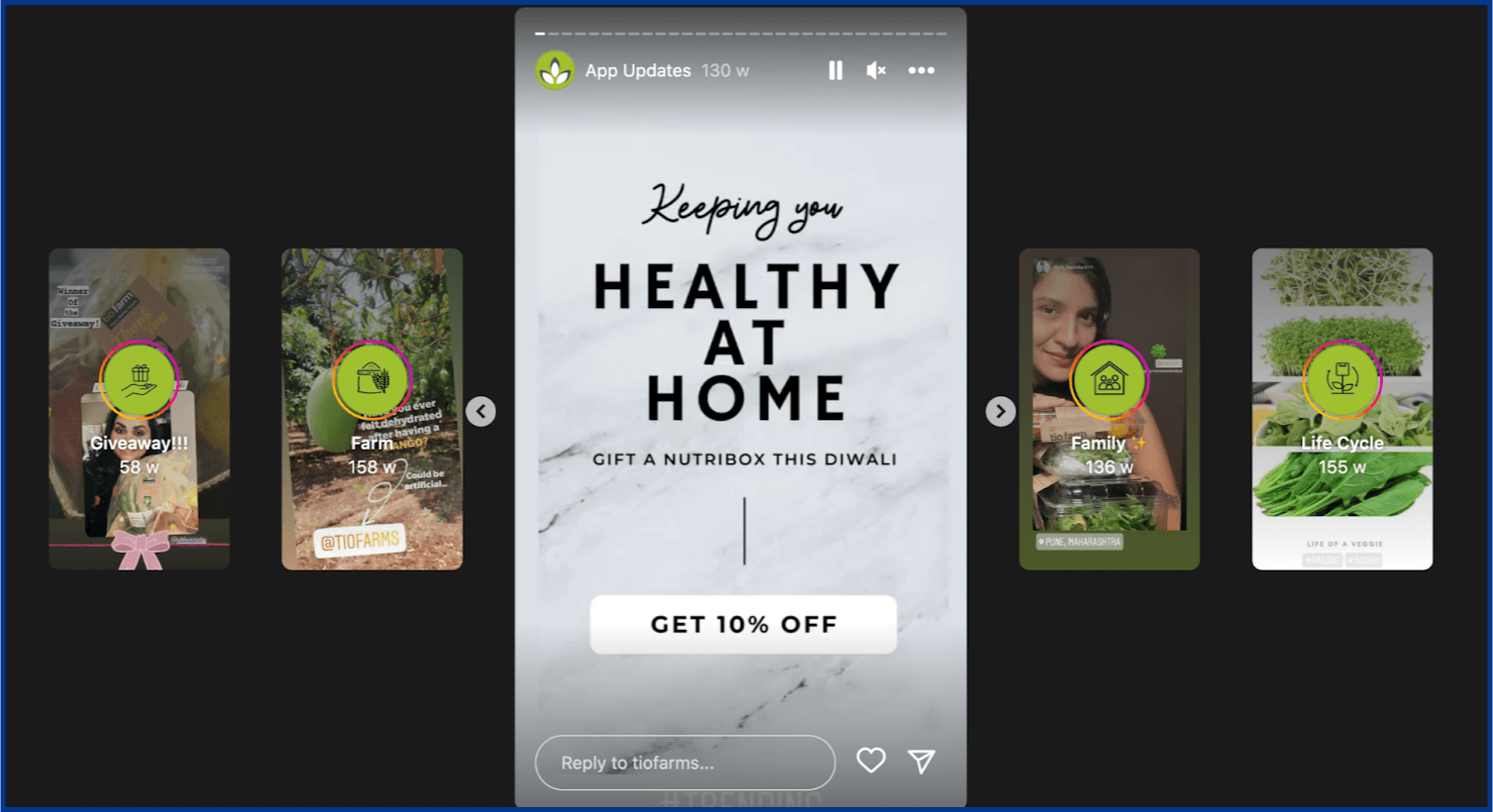 3. Create social media content
Just how you highlight your products and collections in a consistent way, you will need to create content that focuses on shining the light on your mobile app. This means consistently creating and publishing content that gets your app noticed and builds recall around it. Some of the content ideas you can use include:
Highlight app shopping experience through short videos.
Share social proof (reviews, ratings and testimonials).
Promote app-exclusive discounts and collections.
Offer added benefits like shopping assistance, additional discounts or express shipping.
Here are some more examples from Tio Farms: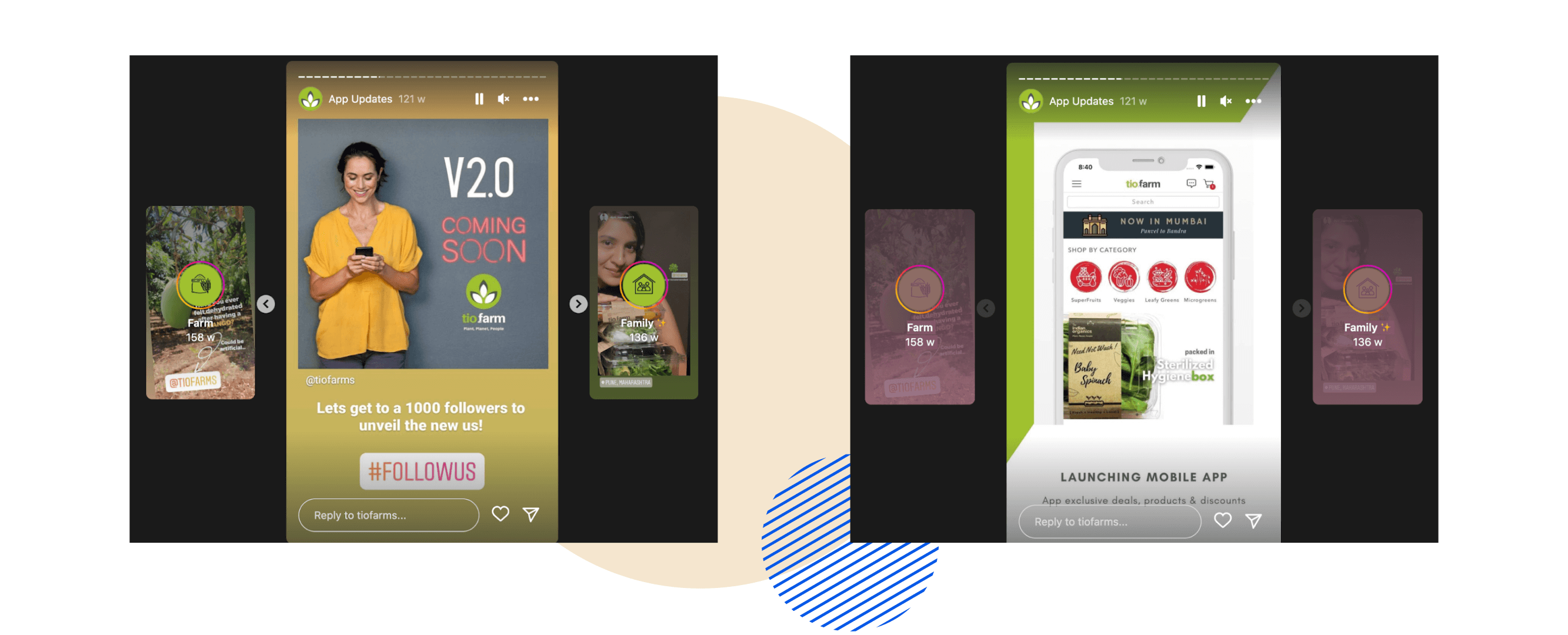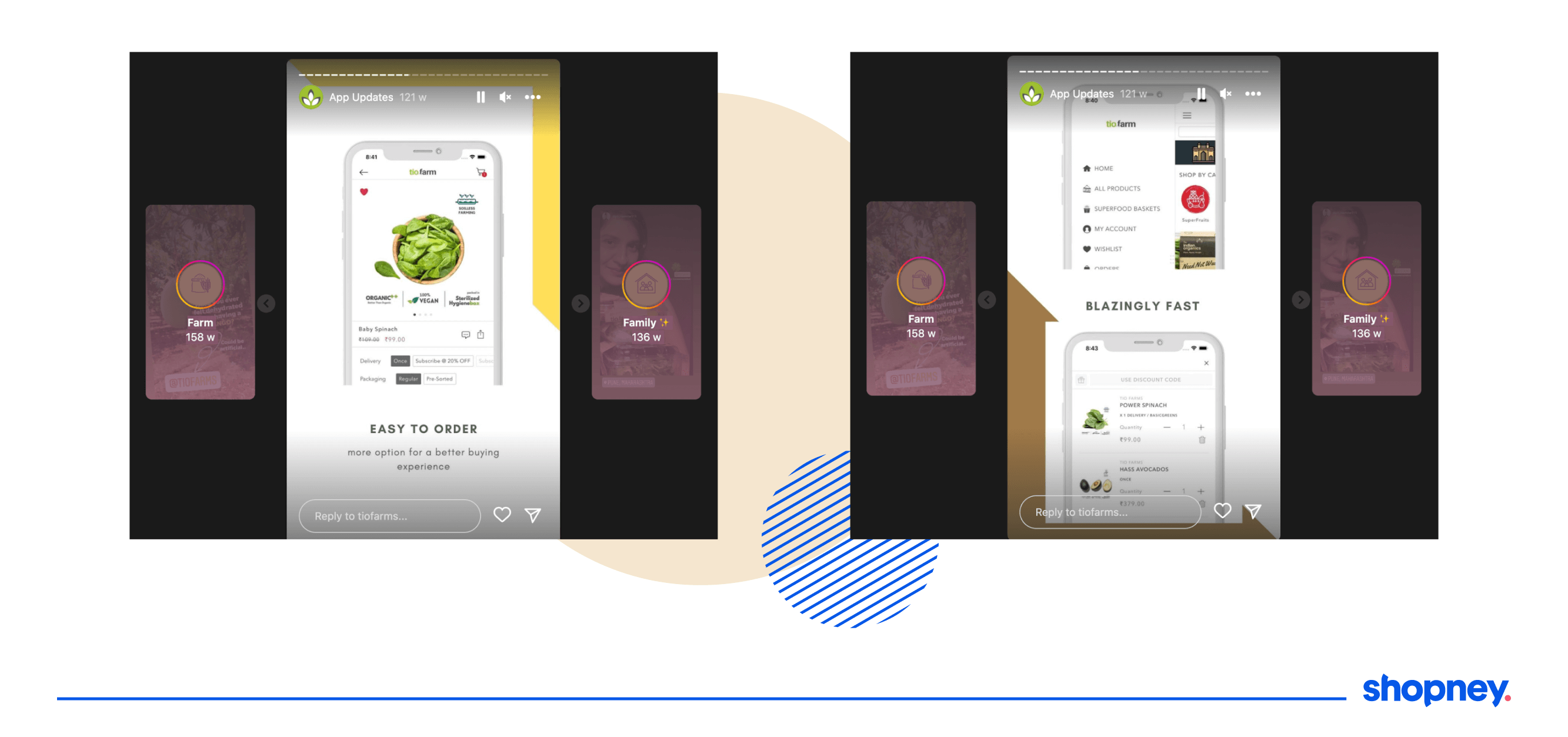 4. Collaborate with influencers and creators  
80% of companies have found that influencer marketing is an effective tactic to reach and engage their target audience in a meaningful way. There are a number of brands that can now be seen promoting their new products and collections through creators.
You can do the same for your mobile app as well, asking influencers to showcase just how easy it is to shop from your brand's mobile app or how they were able to bag additional discounts on the products they love.
5. Add deep links for easy downloads
Be it the link in bio or the link you are adding to the end of your social media post, ensure that it is easy for your social media audience to click through and find your app. This is where using deep links can help - when clicked, the deep link takes the user to the mobile app that is relevant to the device they are using, reducing the number of steps it takes for them to find and download the mobile app.
6. Run sponsored ads
Now we know that the organic reach of social media content has been decreasing due to the algorithm changes and increased competition. But you can cut through the noise by running paid advertisements on social media. Promote the app by highlighting the additional ease of shopping it offers, the discounts available on it or the exclusive access to limited edition products.
7. Run retargeting ads
Another way to get more social media users to download your mobile app is to retarget your existing customers. Create retargeting ads that will highlight the special discounts repeat buyers can avail when they shop from the mobile app. This tactic helps you reach an audience that already knows the value your brand has to offer and hence is more likely to convert on it.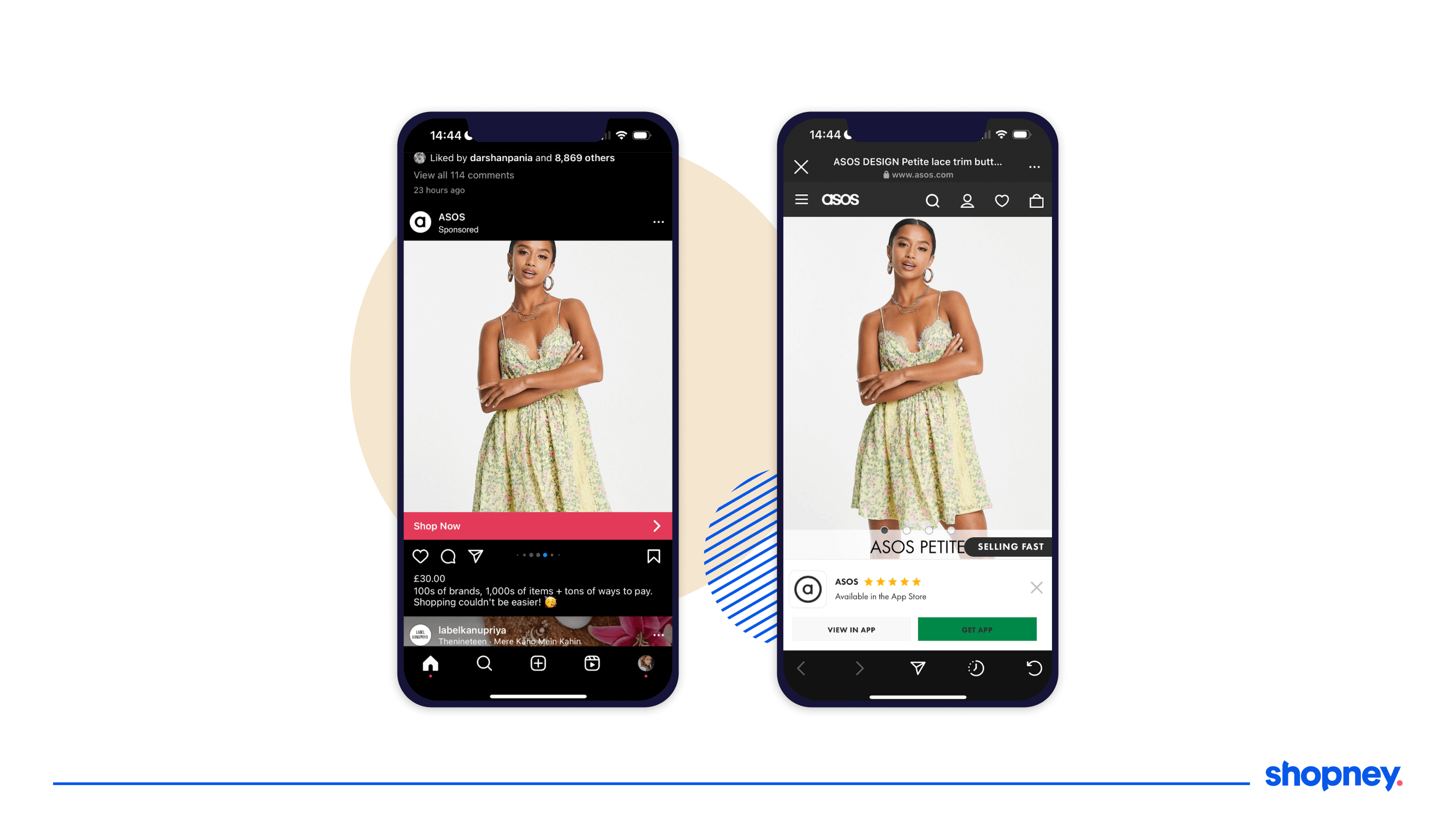 And even if you're a new brand, we do encourage setting up retargeting ads that are tied to the promotions you are running to drive traffic to the website. For example, if your first touch ad is leading social media users to the website, you can retarget those who engaged with it, highlighting that shopping on mobile is much easier and they could even explore your app!
8. Run app-exclusive contests
Contests are a proven marketing strategy to boost audience engagement and the good thing is that you can use them to get more app installs as well! Creating a contest that incentives people to try your mobile app to stand a chance to win a freebie, a massive discount or tickets to a popular event, can be a win-win situation for everyone! But remember that you put a timeline to the contest and promote it aggressively across all social media channels.
P&Co. ran a fantastic contest with another brand to boost their audience reach on social media. And we think it's a great example of how you can structure your app-exclusive contests too - only change here being that you would nudge followers to download the app.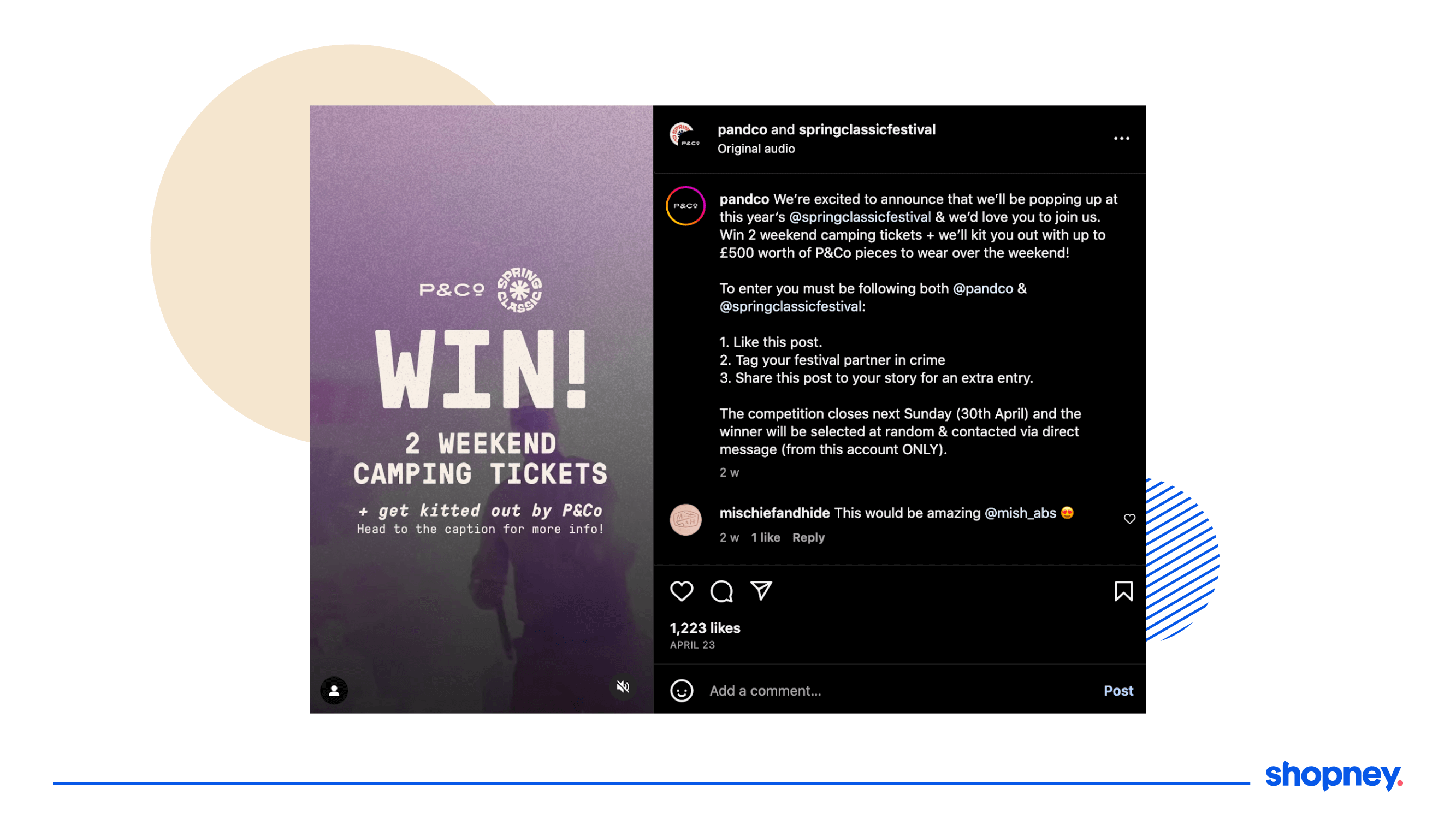 9. Engage your audience
Today, consumers actively use social media to engage with the brands of their liking. Be it asking about a product, an upcoming event or sale, requesting shopping assistance or probing the price, they use the DM and comments section proactively.
By focusing your efforts on engaging your audience, you can get several opportunities to promote your mobile app. For example, if someone drops a comment on your social media post asking for a sizing guide, you can highlight how your app has an additional feature to measure it and a product video as well!
Sephora does this really well by using their comments section to open a conversation through direct messages. That is where they share tracking URLs and the ease of tracking orders through their mobile app.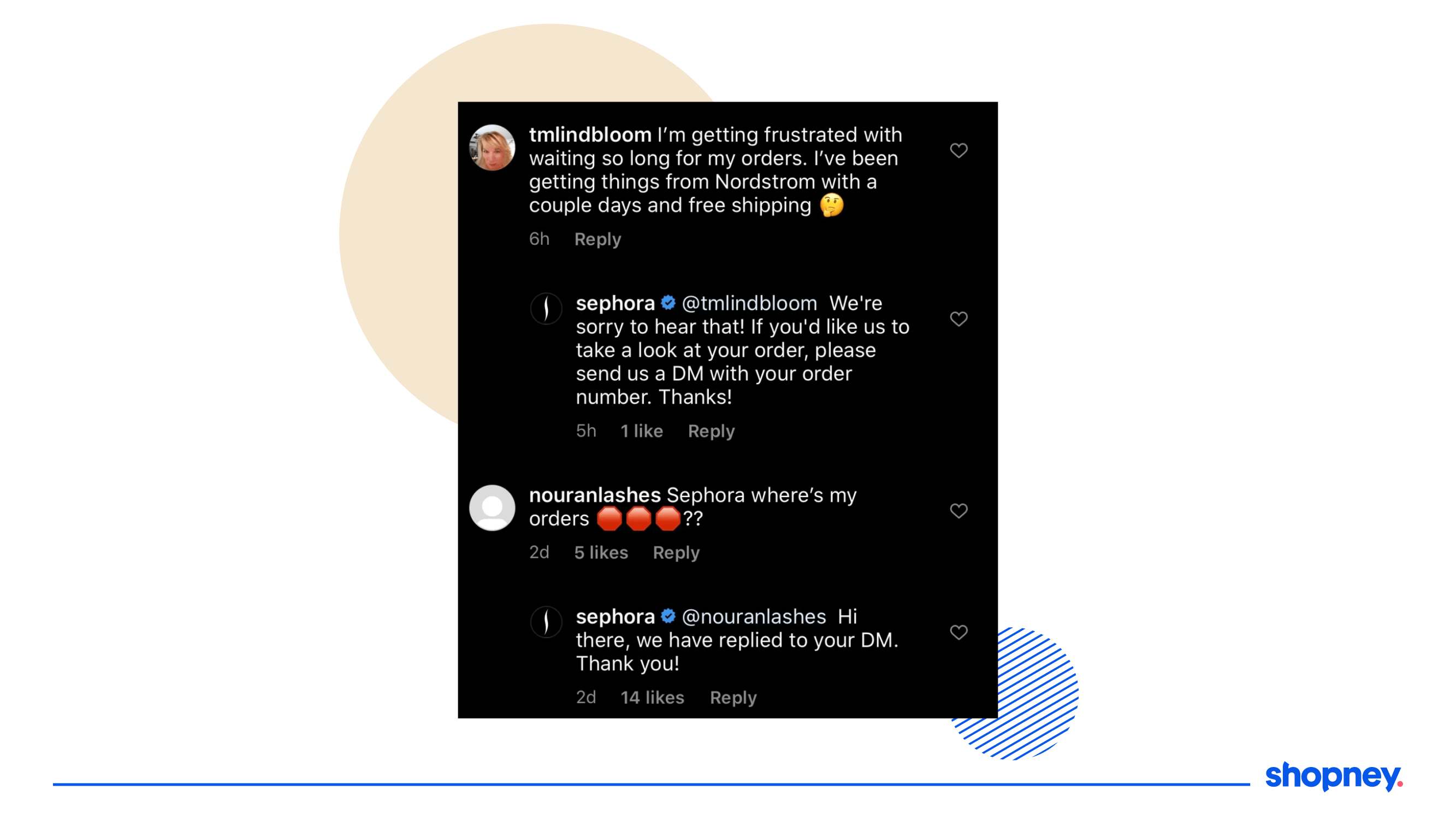 PS. Did you know that Sephora launched their mobile app in order to give brand loyalists an easier way to shop from them? Read about it here.
10. Leverage chatbots
Everyone has automated their DMs on social media platforms like Facebook and Instagram. Just as we recommended using your website live chat to highlight your mobile, use your DM automation to do the same. For example, when someone messages you to seek order status, you can offer them a tracking link in response and also mention how they can easily track their orders on installing your mobile app.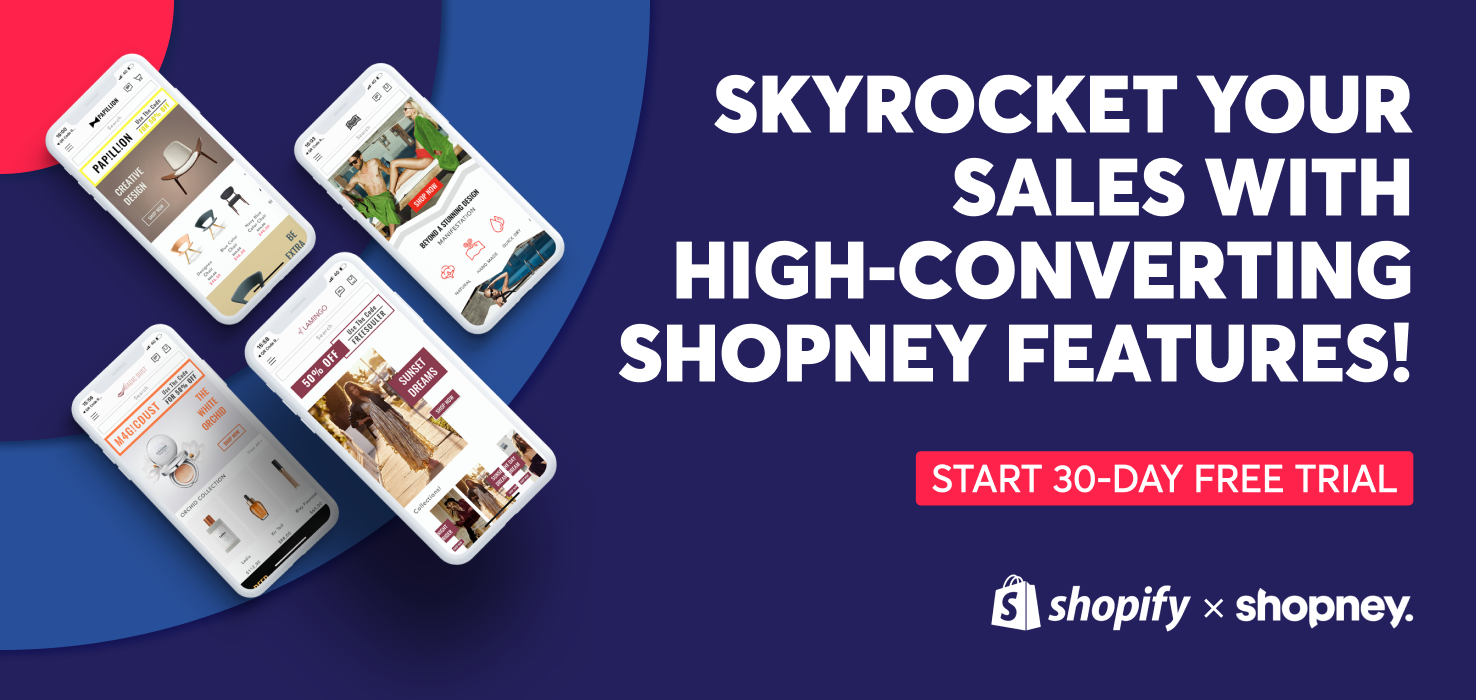 Get social, get more app installs for your brand!
Social media is a game won by meaningful engagement and remaining consistent.
So when you launch an eCommerce mobile app for your brand, remember to work on a dedicated strategy for social media to highlight the app amongst your followers - from day zero!
Did you just turn your Shopify store into a mobile app?
It's time for you to use social media to your advantage.
Reach out to our experts to explore social media marketing strategies best suited for your brand.