SHOPIFY REUNITE 2020: Understanding Borderless eCommerce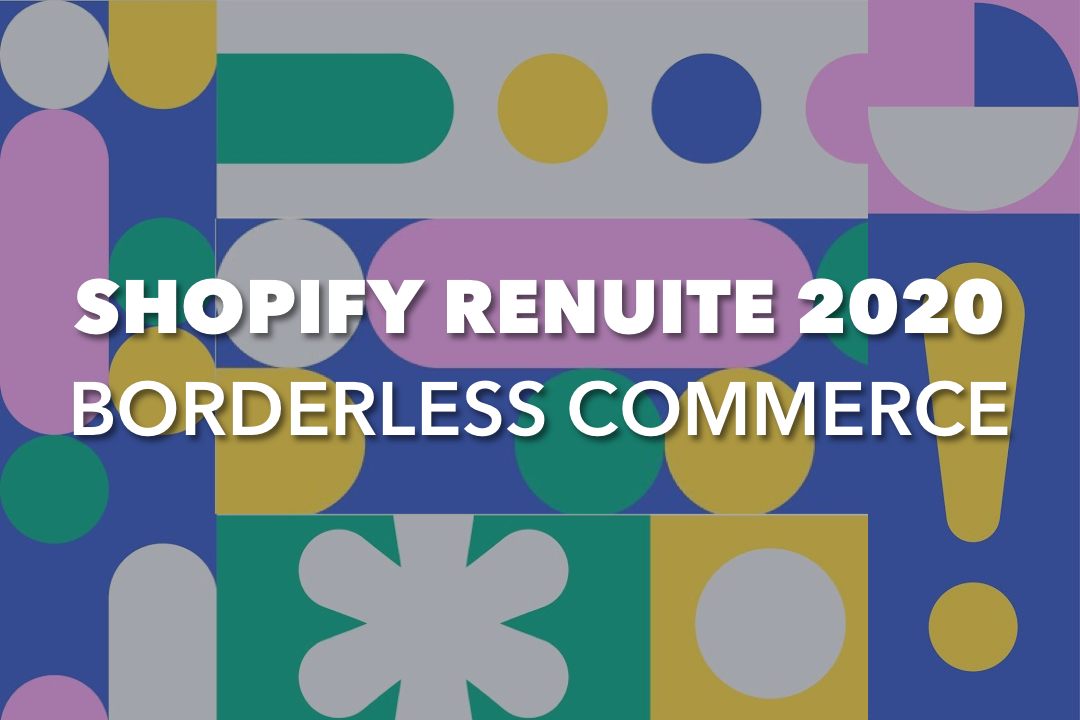 If you are following our blog regularly, you might have noticed that we are releasing comprehensive piece about every big event happening in Shopify ecosystem. Especially this year, we did it for Shopify Pursuit Amsterdam 2020 and Shopify Shop release recently.
And the latest fruit of our tradition is on SHOPIFY REUNITE 2020 which happened as livestream on 20 May 2020. As you know, due to COVID-19 pandemic, the UNITE 2020 is cancelled. And Shopify came up with online events to announce this years e-commerce developments. There were pretty important announcements in REUNITE 2020:
New Shopify Plus exclusive announcements
Finance tools
Borderless commerce
Reaching more customers
Ecommerce infrastructure
Fulfillment capabilities
If you'd like to watch the whole livestream you can just play its recorded video below.
Shopify Reunite | May 20th, 2020
#Shopify #ShopifyReunite Welcome to Shopify Reunite—our first-ever virtual event for Shopify merchants. Today, our executives and product leaders share upcoming features, major announcements, and exc...
You can also visit Shopify's blog post to read about everything announced and exclusive updates from Shopify Plus.
In this article, we would like to go deeper into 'Borderless Commerce' subject and understand what does the Shopify's announcements mean for the future of e-commerce.
What Is Borderless Commerce and What Did Shopify Announce About It?
Obviously, it is the commerce beyond borders in literal meaning. For Shopify stores it means global sales, internationalization and localization. It's been a long while that Shopify encourages its merchants for international expansion. And it's now providing the eCommerce store owners with a new supportive set after REUNITE 2020:
Local Domains
Custom FX
Let's go through each.
Local Domains
You can scale your global eCommerce strategy with a localized buying experience for international customers. Whether you manage your business from one store or multiple stores, local domains are a simple way to tailor the currency and language based on your customer's location to give them a local buying experience.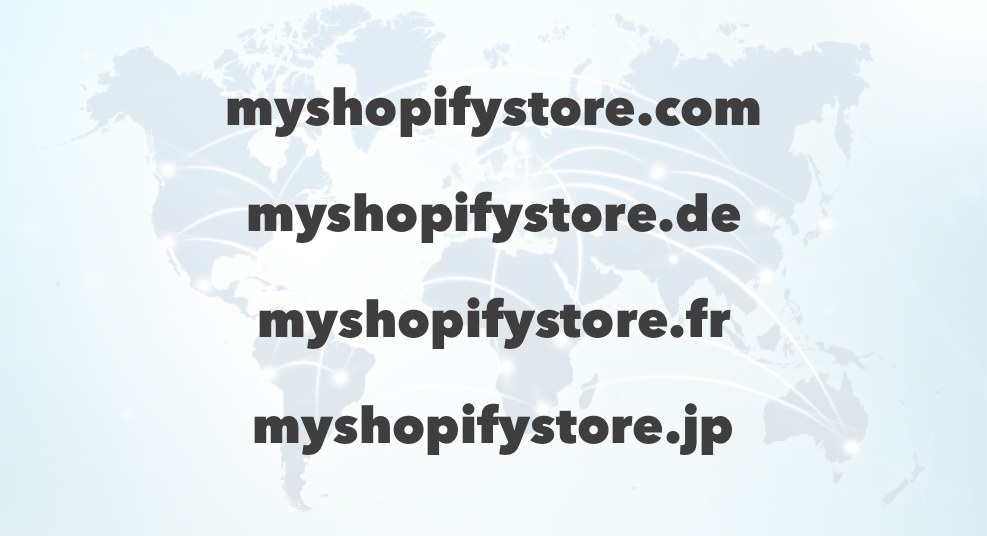 This will be huge advancement on localization. Especially, for the mid and big size Shopify stores that sell globally. According to Shopify, local domains will be available later this year.
Custom FX
At REUNITE 2020, Shopify announced that you can sell globally using different pricing strategies for different currencies with Custom FX or currencies. You can lock in a 'set price' for each currency you sell in. It is giving you more control over your price lists, so you no longer have to worry about constantly fluctuating exchange rates.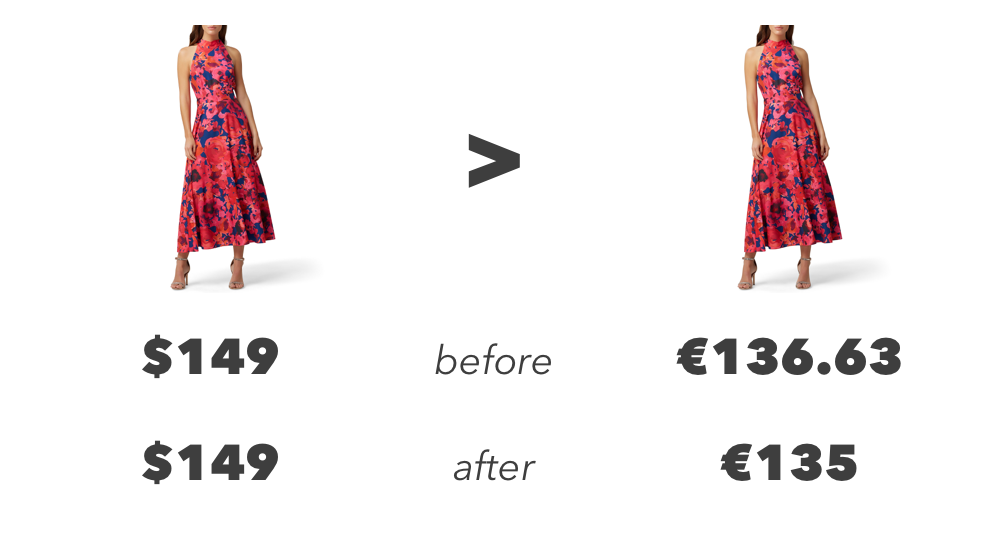 You don't have to deal with the unnecessary figures as a result of dynamic currency conversion anymore. You can set solid prices for your products for each market.
Besides, you can advertise more effectively with Google and Facebook ads in your customers' local currencies. Your customers will see the same price on your shop as they see in the ad.
This is also really important, because the price differences have always been confusing. And you know there is no tolerance to confusion in sales.
How Do We Support Shopify Stores For Borderless eCommerce?
At Shopney, we are providing Shopify merchants +100 countries with the best mobile app solutions to help them win in mobile-centric global eCommerce game. To sell globally, you need to support your customers on following subjects:
Multi-currency
International customer service
We do provide great solutions for all of the subjects. How? You can have multi-currency pricing in your native iOS and Android mobile apps built by Shopney. It is a feature that we offer for a long long time now.
Besides, Shopney is the only mobile app builder in Shopify App Store that supports 15 different languages in dynamic fields of the mobile apps like buttons and pop-up windows.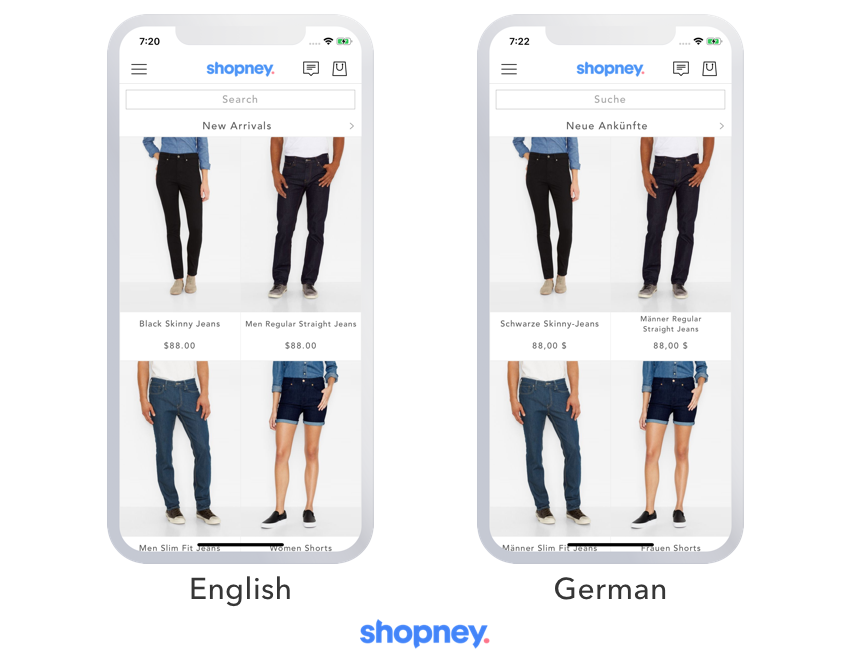 With our latest integration with Weglot, you can now translate your store's entire content at 100% including product names and descriptions. So, this feature eliminates the biggest barrier for global eCommerce success of your Shopify store. You can learn more about Shopney - Weglot integration in our related blog post.
Lastly, we have in-app live chat in all of our mobile apps. This feature is available for all plans, even if you are using SILVER PLAN of Shopney, you can still benefit it for your global eCommerce strategy.
In-app live chat enables your mobile app users to start an instant conversation with you about any issue within the app. And all the conversation happens in real-time. As you know the importance of reaction time to a customer's issues, you can guess how much of a value this feature means for your business.
How Can You Build A Mobile App For Your Shopify Store?
If you haven't converted your Shopify store into native mobile app yet, try Shopney for free for 30 days!
We are the #1 mobile app builder in Shopify App Store currently. If you would like to check out some of beautiful mobile apps we build, you can visit our Pinterest board below.