What Does 'Shop Mobile App' Mean For Shopify Brands?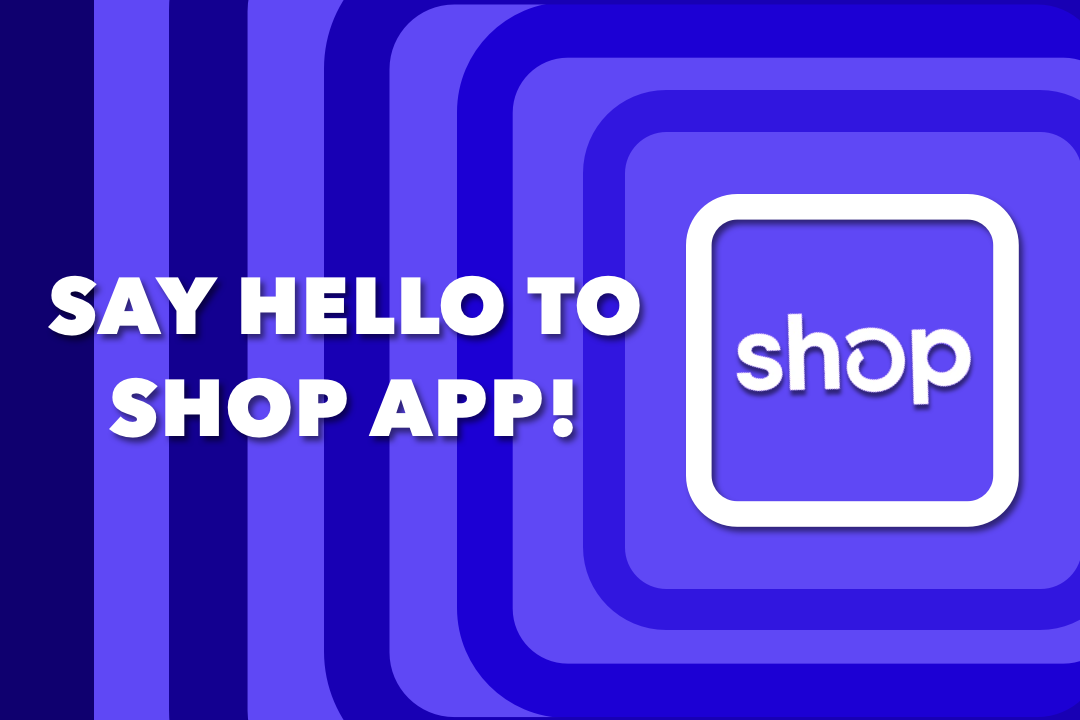 Yes, it's here! Shopify announced the Shop Mobile App today and it seems promising for both merchants and the shoppers. With that exciting news, I couldn't help but investigate it and started to write this post. So, you will find the freshest info about it here.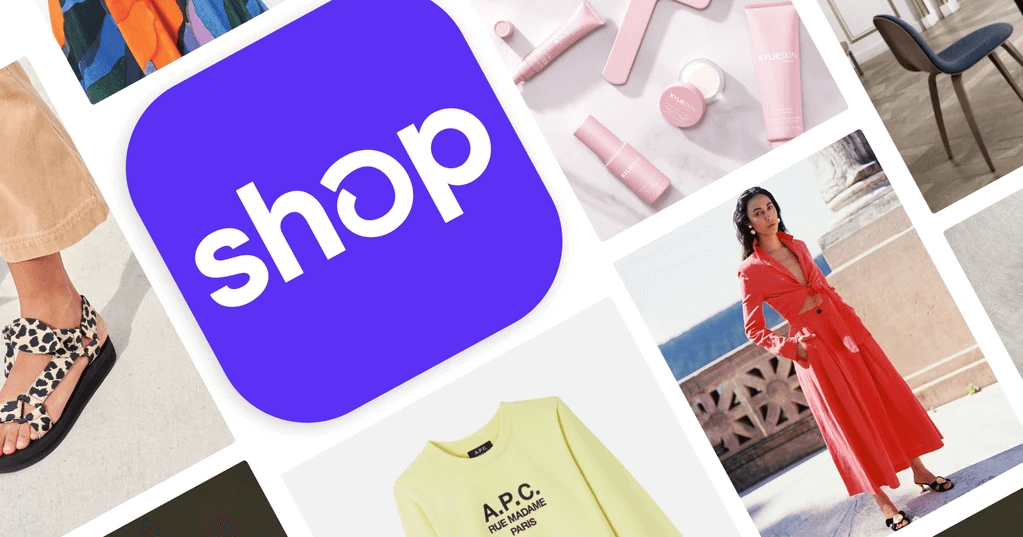 In this post, you will find in-depth information about the Shop Mobile App itself, and insights about the impact it may do in the future of eCommerce. Plus, the opportunities it brings along for Shopify merchants and shoppers. Let's start with learning what Shop is all about.
What Is Shopify's Shop Mobile App?
As the leading eCommerce platform, Shopify launches its very own mobile shopping app for the consumers, simply called it as Shop. The app is actually an updated and rebranded of the brand's former app Arrive, that served for tracking packages for Shopify merchants and other retailers. Shopify says the Arrive app has been used by 16 million consumers already.
You can download the app in the App Store and Play Store.
The Shop Mobile App has three main offers for its users:
Personal recommendations from their favorite Shopify stores.
Better tracking with real-time delivery updates from cart to home in one place.
Better payment experience with lightning-fast checkout via Shop Pay.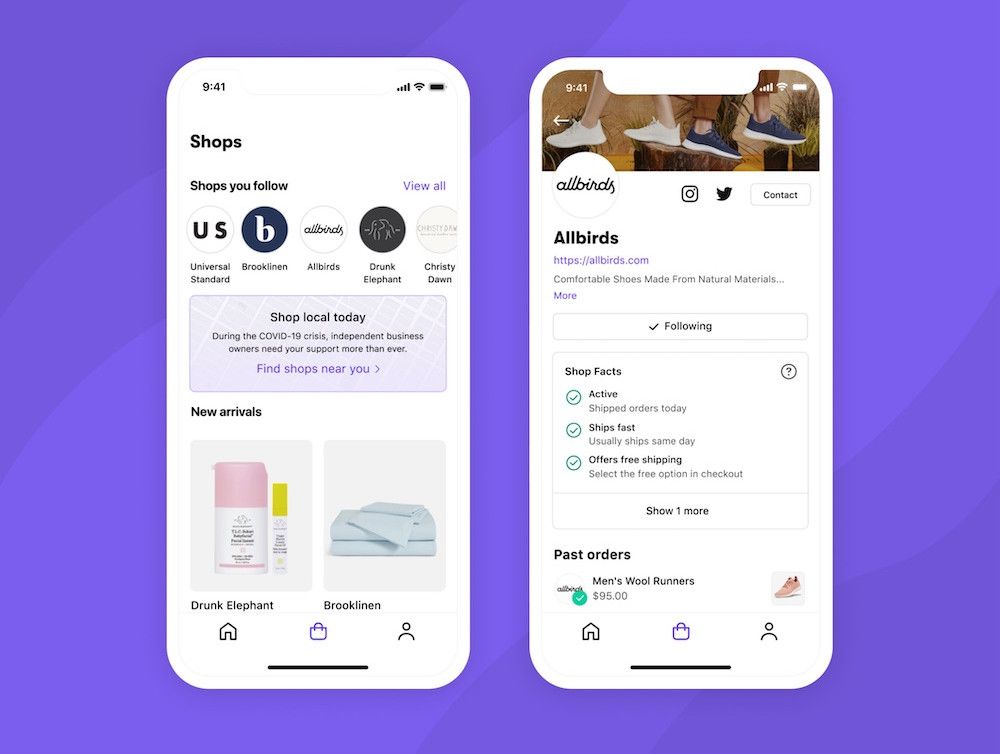 The Features of Shop Mobile App
1. Online order tracking
If a customer uses Gmail as the email service, Shop automatically locates emails with tracking numbers to identify orders to track. If the customers using other email services like Yandex and so on, the customer still track the order by adding numbers manually. Shop searches emails to collect order information.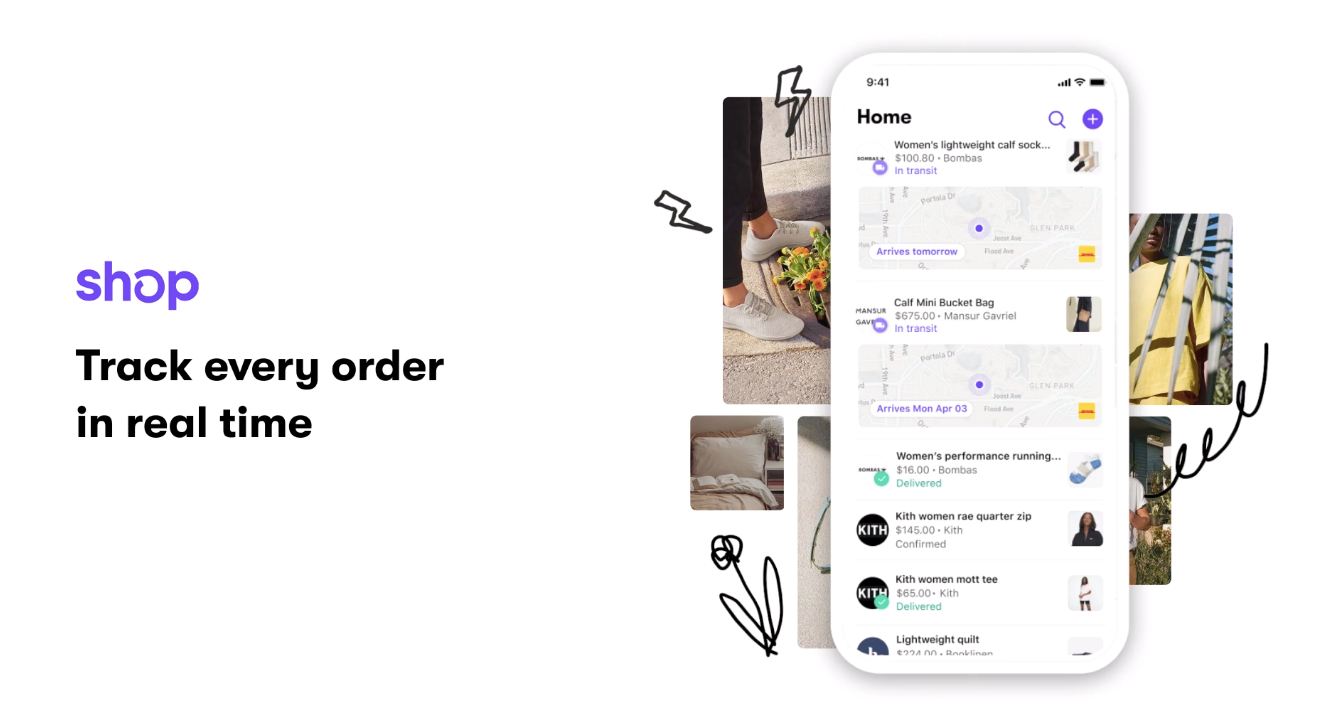 When Shop is tracking an order, sometimes it doesn't have enough information to display an exact location for the delivery. Even in this case, the delivery status is still accurate.
2. Super-fast checkout with Shop Pay
That's why all purchases through Shop are powered by Shop Pay, Shopify's fastest accelerated checkout experience.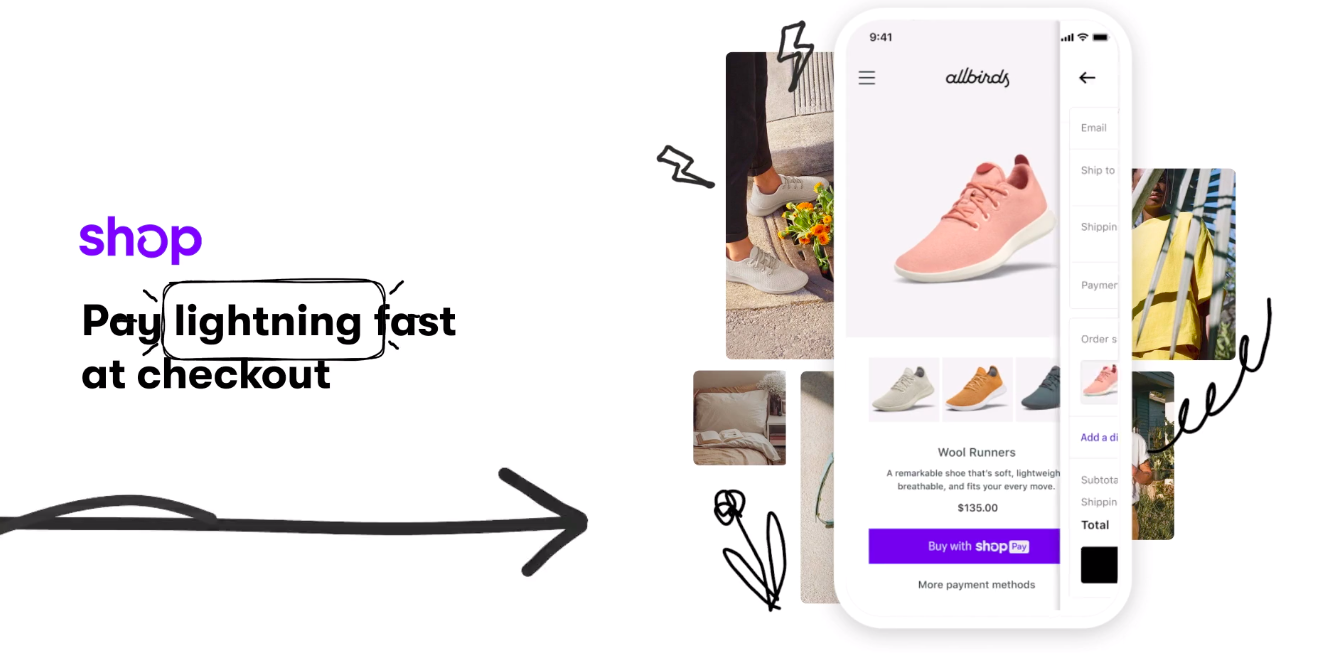 3. Featured store profiles
Customers can use Shop to follow and view eCommerce store profiles. After an order is added to Shop, the related store's profile displays in the Shops tab of the Shop Mobile App.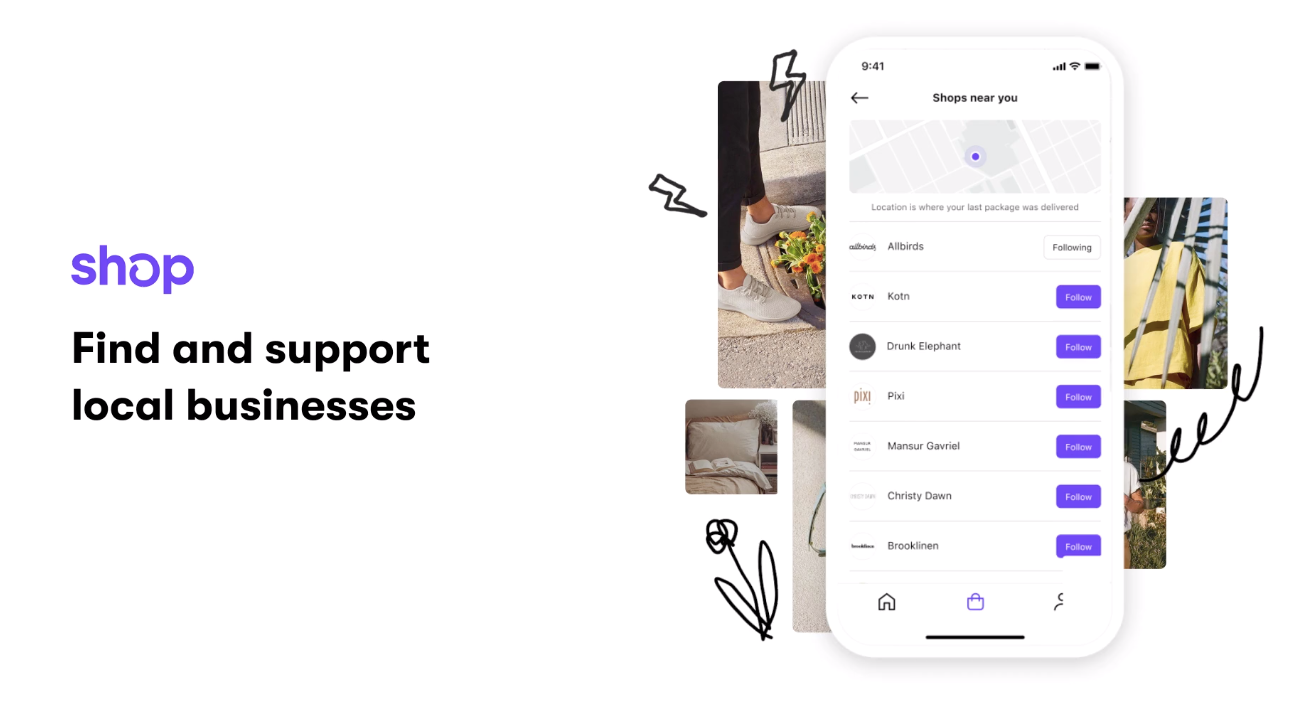 When a customer follows a Shopify store in the Shop Mobile App, they can view product recommendations based on the online store's trending products. Trending products are generated in Shopify based on sales data for the store.
Shopify describes and markets it as ''your new shopping assistant'' for consumers. And it's not for nothing. From checkout to delivery, Shop elevates the entire customer experience...
How does Shop Mobile App support merchants?
At the first moment, hearing about Shopify launching a mobile shopping app for the consumers may sound worrying for a merchant. Will Shopify compete with its own merchants?
Of course, it won't! On the contrary, Shopify makes a great move to support its merchants besides enhancing the consumers' mobile shopping journey. And also it's a strategic starter tool to leverage in Shopify's competition with Amazon, eBay, and the others. I will touch down to it at the last part. But let's go through the features that are made for the merchants.
1. Shopify Store Profiles In The Mobile App
From this perspective, the app actually serves like a giant wishlist that consists of the user's favorite Shopify stores. The users can curate a list of their favorite stores with a quick search in the app. Then, in the shop section of the app, the products from the list of stores are getting listed.
This built-in feed makes it easy for customers to browse the latest and filter by location, all while prompting repeat business for you.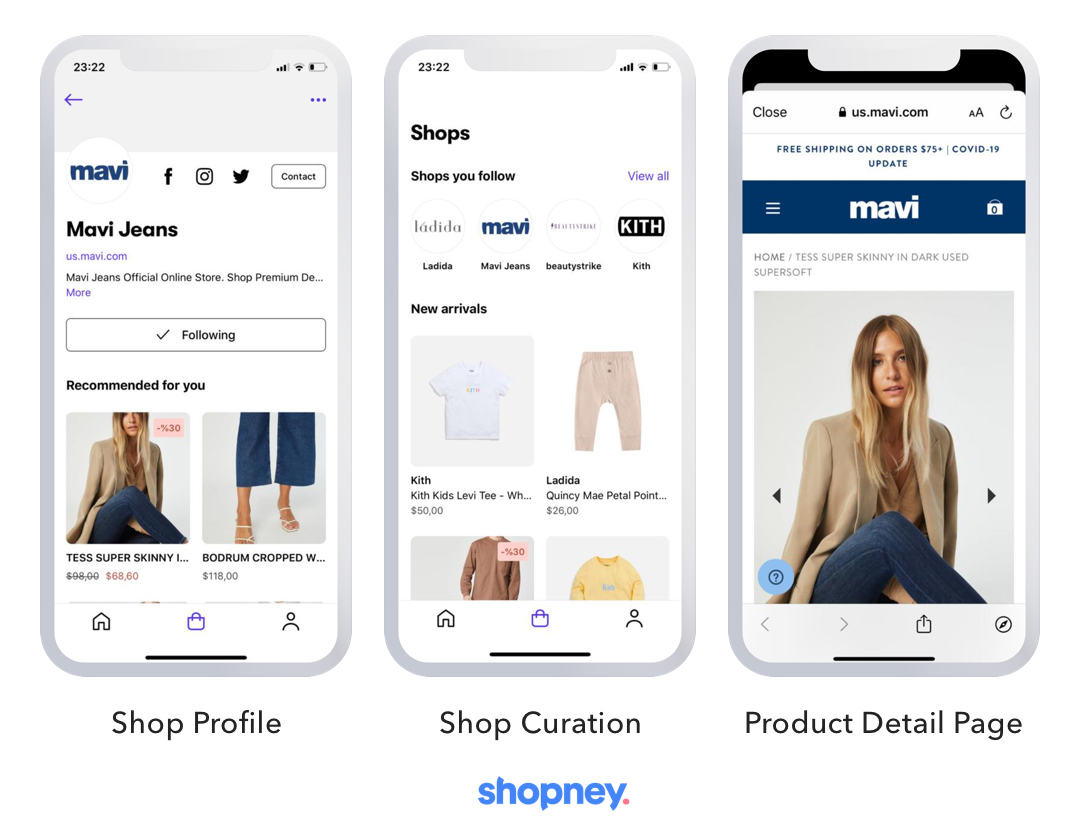 As you can see in the left-hand side screenshot, the users are redirected to a web view once they tap on a product from a certain store if the store doesn't support Shop Pay. This is a down for native user experience but considering that this is the first version of the app it is understandable.
However, the good news is that Shop Mobile App is a new marketplace for Shopify stores. And that means a new showcase for your product and more sales.
A quick note, only the North American brands are available to get listed on the app for now. But soon, it will be for all merchants from all around the world. If you want to learn more about the steps that you need to follow to take your part in the app, visit Shopify's related Shop Mobile App guides.
2. Abandoned Cart Push Notifications
Yes, it has this great feature that you might be familiar with thanks to Shopney. When a customer starts an order but doesn't complete it, an abandoned checkout notification might also appear in Shop. The notification prompts the customer to return to your store to complete the order.
3. Auto-saved customer checkout info across devices
Shop Pay increases conversion because your customers' checkout info is automatically saved across devices. With that enhancement, you can lift conversion by 18% for returning customers.
4. Reduced support workload with real-time tracking
Your customers can track orders, access return policies, and find their receipts from inside Shop. This transparency builds trust and strong customer relationships, all while helping you spend less time searching for orders.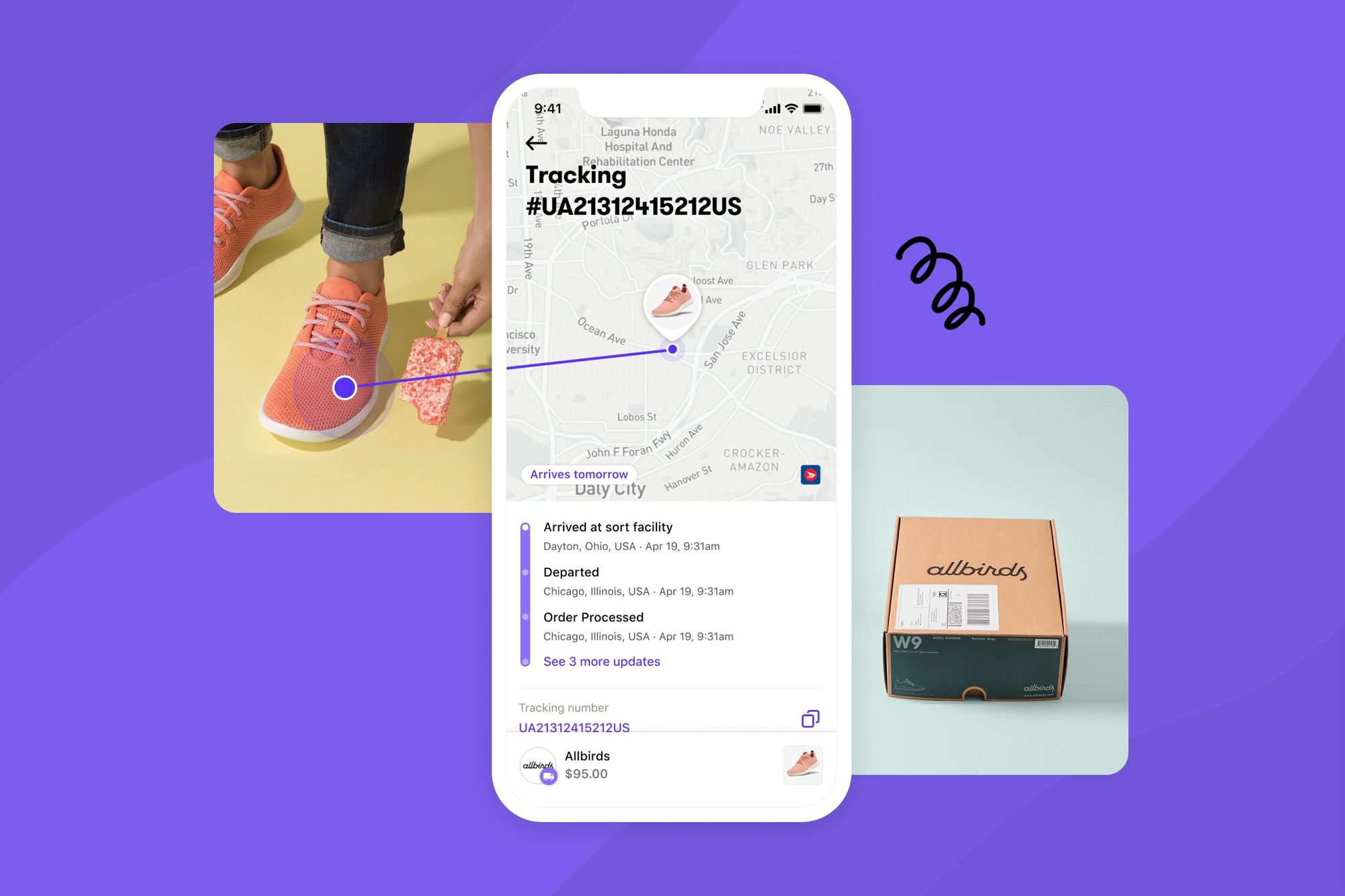 Help your customers track their orders and make Shop's notifications easily accessible on your Order Status Page.
5. Huge brand awareness opportunity for local Shopify stores
The current COVID-19 crisis has forced hardship on small businesses all around the world, many of which constitute huge importance for the economy and their local communities.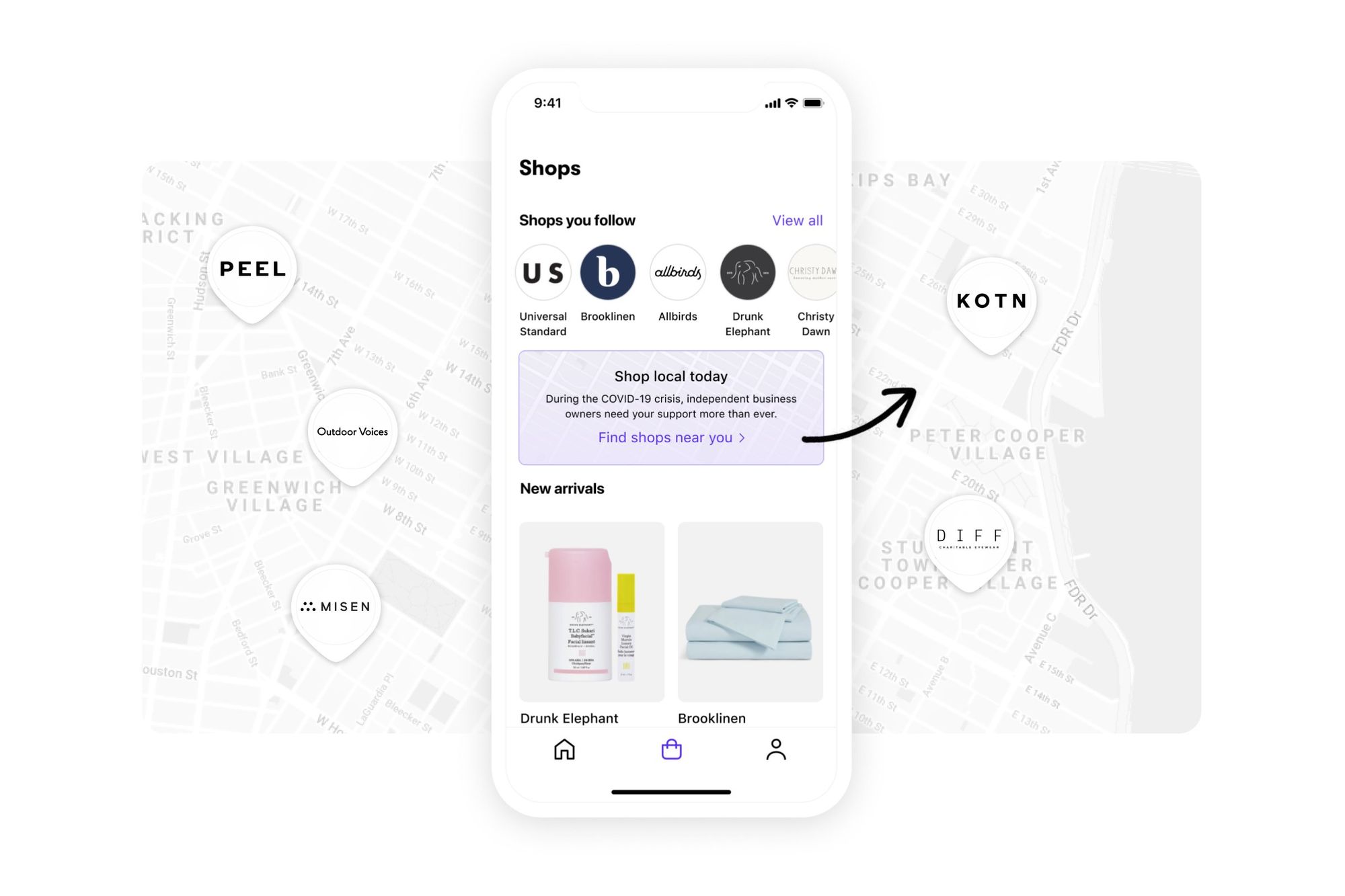 Image: Shop
One way Shop Mobile App helps small businesses is by showing customers if your business is nearby and if you offer in-store pickup. With this feature set, customers can find businesses in their area easily.
How to activate Shop for your Shopify store?
There are a couple of requirements for leveraging Shop Mobile App for your Shopify store:
Your store should be serving in the United States, Canada, or Australia.
Activate Shop Pay for your store.
Enable the Shop opt-in through your Shopify dashboard.
Configure your Shopify store profile for Shop Mobile App listing.
After completing all the steps above, you are good to go.
What does Shop mean for the future of eCommerce?
Shopify's growth shows no signs of slowing down. The company is becoming more profitable and popular. And it is commanding the future of eCommerce, especially in English speaking countries. At UNITE 2019, in June, gathering they have announced that Shopify will take over eBay and take second place in terms of total eCommerce revenue by the end of the year. And they did it!
Because they noticed that the weakness of the Shopify merchants in the competition was fulfillment. And they created fulfillment web in North America that is accelerated and eased the whole fulfillment process of medium and small size Shopify merchants.
The Shop Mobile App is another big step. In the eCommerce competition with Amazon, the giant that controls almost 50% of the whole North American online market. Because a marketplace has always been a missing point for Shopify and it's merchants. Now, this space will be filled with Shop Mobile App.
In my opinion, Shopify will evolve into an eCommerce marketplace that grows with the power of the independent business who uses its platform.
The last but not the least, it proves the importance of native mobile app for Shopify stores. Why not a web site, but a native mobile app? It's explained by Carl Rivera the general manager of Shop Mobile App in an interview with Techcrunch.
Looking For Ways To Convert Your Shopify Store Into Mobile App?
You are at the wrong URL but the right place! At Shopney, we build top-notch mobile apps for Shopify and Shopify Plus brands. Proven by the 5-star rating in Shopify App Store, Shopney is the best mobile app builder for your Shopify store.
If you want to check some of the great apps powered by Shopney, you can visit our Pinterest board below. Start to monetize your eCommerce store's mobile traffic with a native mobile app for iOS and Android today!