Why A Mobile App For Your Shopify Store Is Your Best Bet?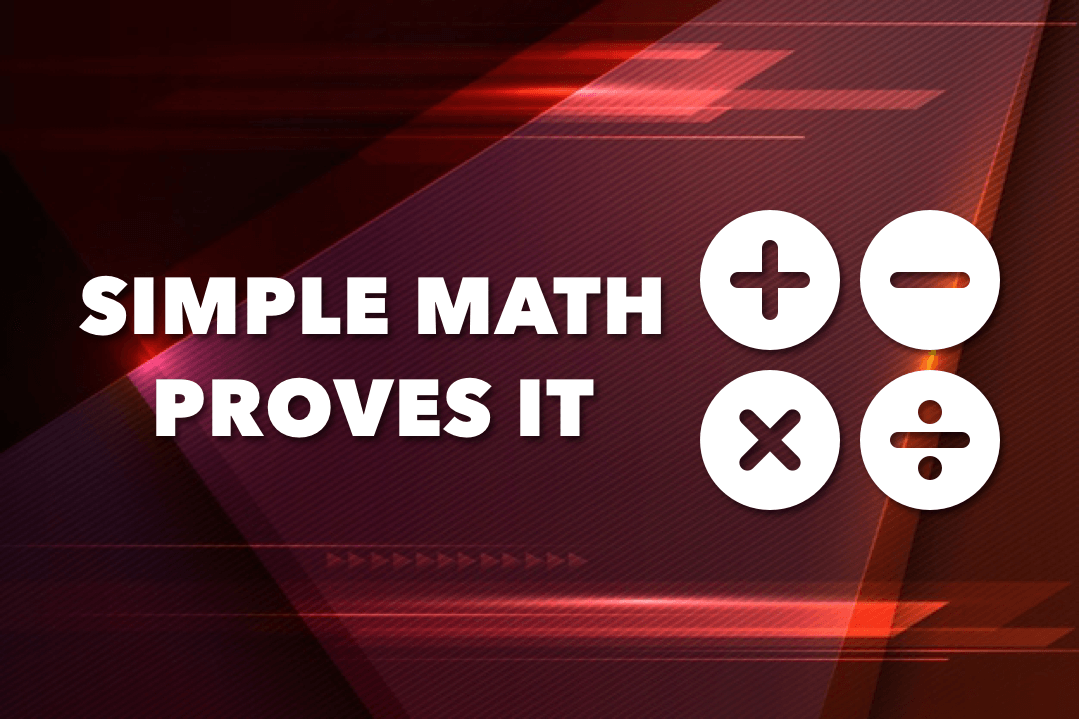 As the mobile traffic of your Shopify store increasing day by day, you must have thought about creating a mobile app for it, it you haven't build one yet. If you are also an overthinker like most of us these days, you might have said that ''Is it really worth it?'' to yourself...
Despite the fact that converting your Shopify store into native iOS and Android mobile apps is inexpensive and so easy, you will still need to take some time and money for it. And they are really really important for you as a Shopify merchant.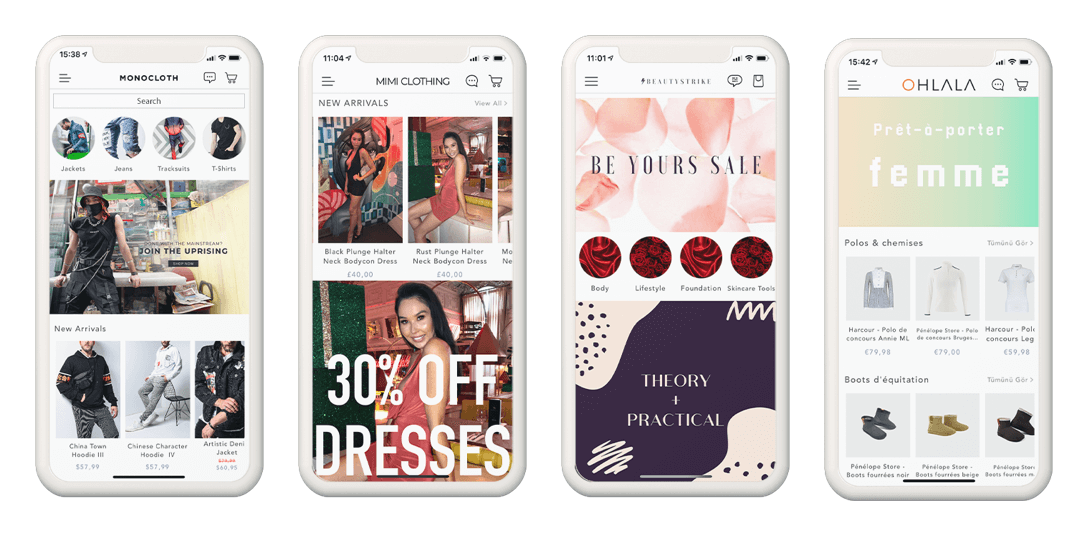 In this article, we will prove (almost) that building a mobile app for your store is one of the wisest move today increase revenue and customer retention. And we will prove it with strong numbers, not weak assumptions :)
If you are ready to get convinced, sit tight and read on!
Shopify Mobile App ROI: Simply Explained!
Some simple math will go on here. But first we should know what to calculate. Basically, the meaning of ROI (return of investment) is the amount you get as return of the amount you invested.
To find the ROI value of your mobile app, you need two things: how much does it cost and how much does it bring. There are many options to build a mobile app for your Shopify store, but lets say you pick the best mobile app builder for the sake of argument :) It's called Shopney. And it costs $79 per month for building native iOS and Android stores.
Now, the only missing thing is the revenue that could bring as return. The revenue of a Shopify store differs a lot depending on many parameters. But we can do our math with average values. And luckily we have needed datas which are provided by Little Data.
How Can Push Notifications Cover The Cost Of Your Mobile App?
We will calculate the revenue based on just push notifications sent through the mobile app. We will create a conversion funnel and find out a monthly revenue from the push notifications.
Here is the funnel flow from the top to the bottom:
Number of monthly unique visitors to the web store > the number of app downloads > the number of push notification openers > Number of conversions and orders > average revenue generated by push notifications. Then voila! We have what we want. If it sounds complicated, then you can have a look at the visual demonstration of the funnel.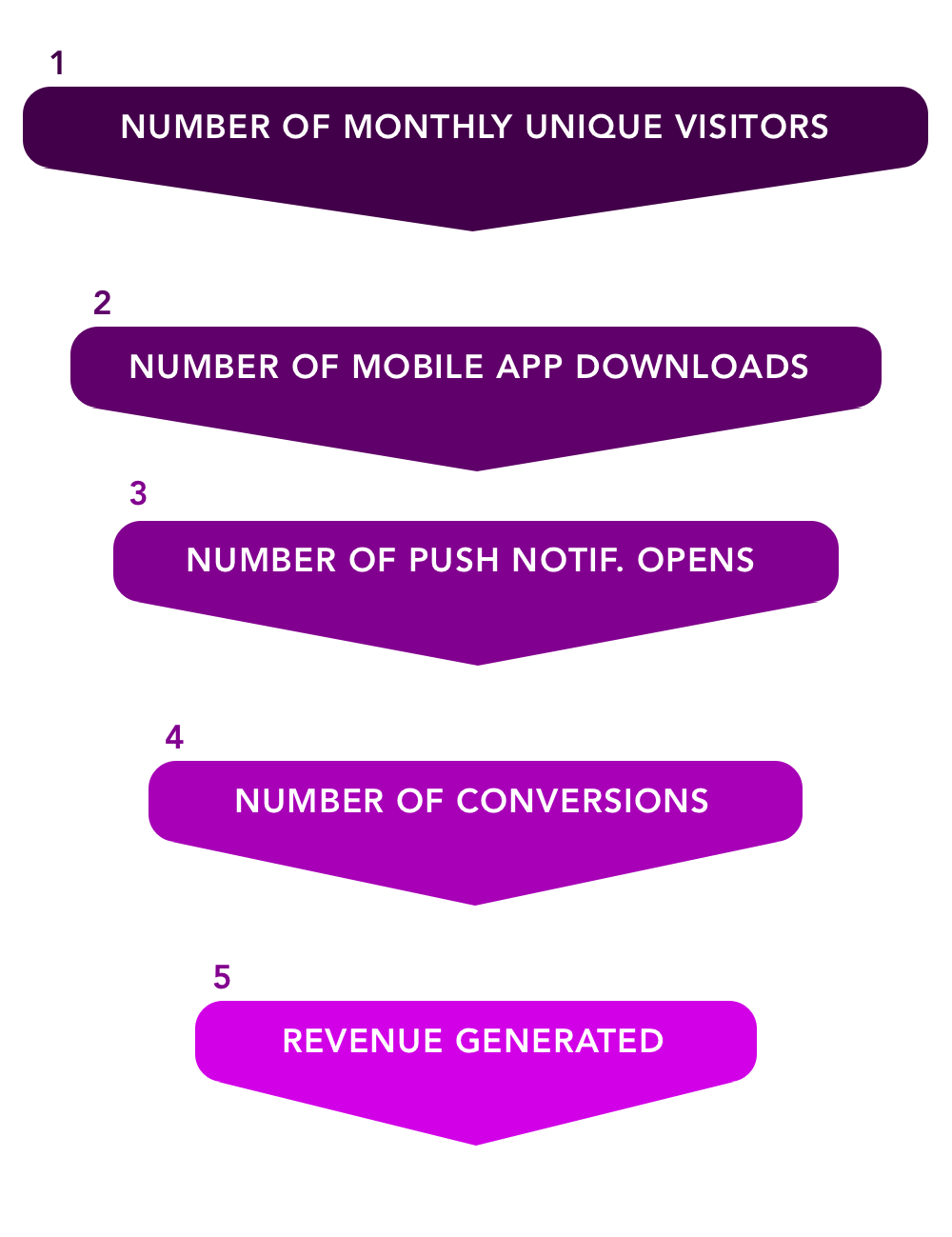 To flow down through the funnel, we need some certain conversion rates and ratios. Here are the rates we need through the flow respectively:
Monthly unique visitors: 10.000 (Given number for the calculation)
Mobile app downloads: 8% of the monthly unique visitors (Data by Shopney)
Push notification opens: 12% of all app users (Data by Shopney)
Conversion Rates: %1.75 (Average value by Little Data)
Average Order Value: $69 (Average value by Little Data)
With that being said, let's put the numbers and do some math!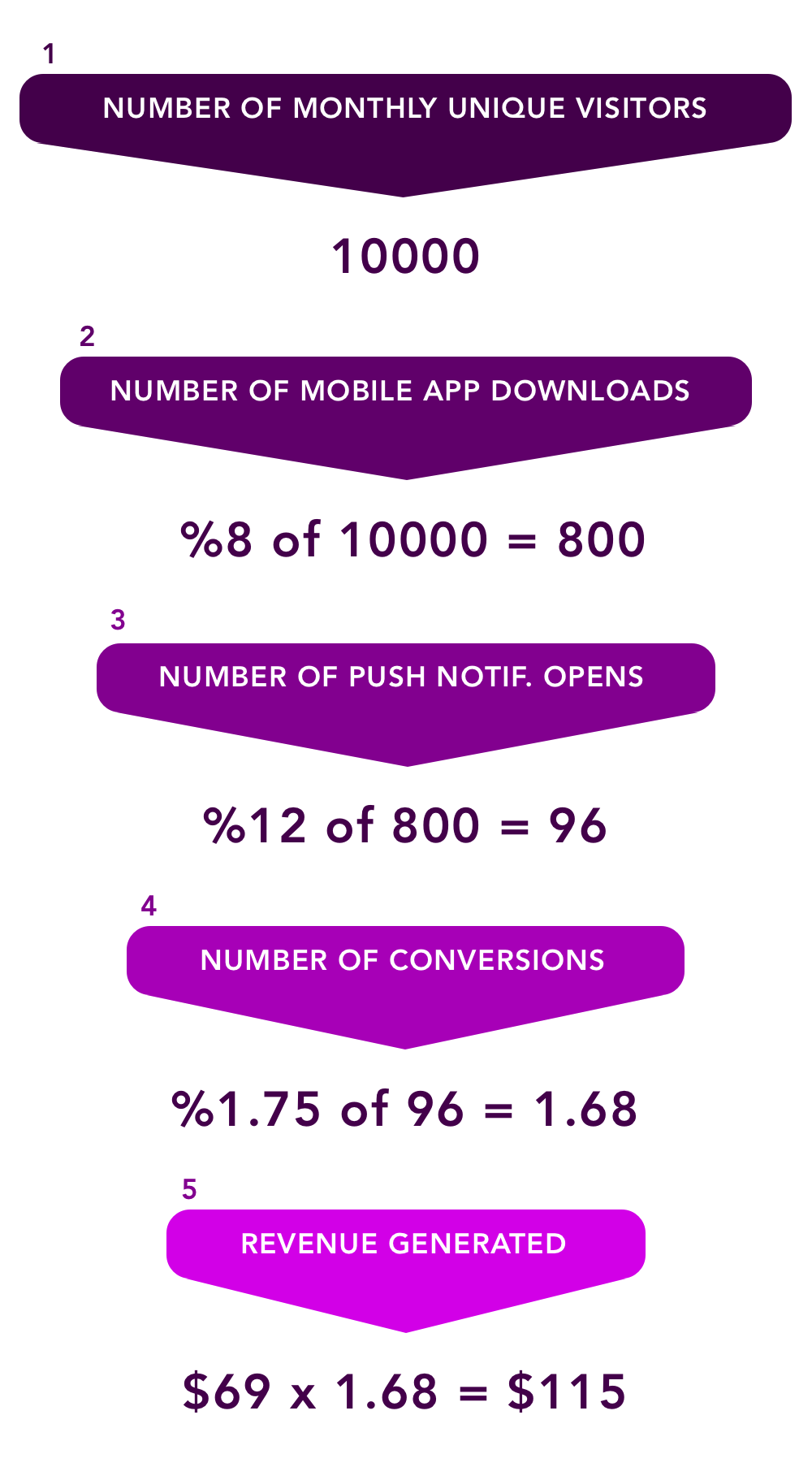 For a store with 10K unique visitors per month, $115 means a send of a single push notification! And it's already more than what you need for covering the monthly cost of your mobile app for Shopify store. You can send unlimited amount of push notifications every month with Shopney to boost your flash sales!
Push notifications are a cornerstone of every mobile app's retention and engagement strategy. When done right and properly, push notifications can really boost engagement, sales and retention. Do not miss another blog article if you are curious about how to boost your sales by using push notifications effectively?
How To Build A Mobile App For Shopify Store?
If you read so far, you know why it's your best bet to build a mobile app. If you want to build a native mobile app of your Shopify brand for iOS and Android, you just need to follow the next steps:
Install Shopney in Shopify App Store.
Design your app with simple drag-n-drop editor.
Submit your mobile app listing information for App Store and Play Store.
Let Shopney team check your mobile app from A to Z for perfection.
Start to sell from your native iOS and Android apps in less than a week.
If you want to check some of the amazing apps built by Shopney, you can visit our Pinterest board: