How Shopify Merchants Can Manage Coronavirus Pandemic?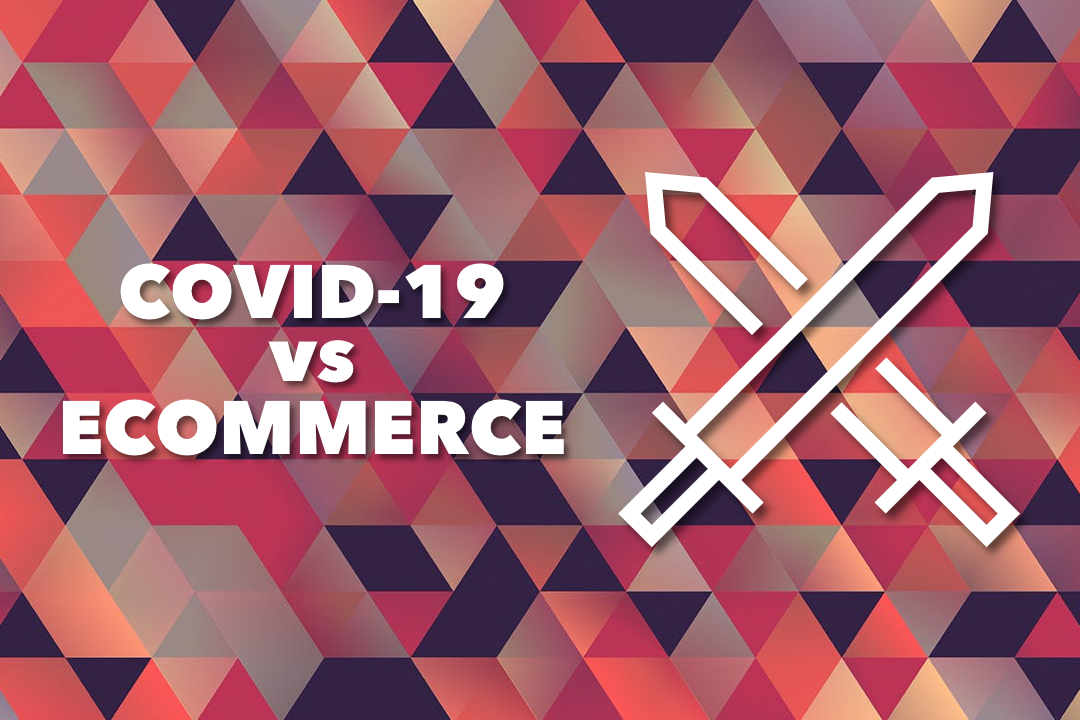 We are living in strange times. The last decade has drastically changed how we live. From how we produce and consume the information to how we shop. As you know... And the last couple of weeks made a huge effect on our daily life and business environment.
Yes, it will pass and the power of humanity will overcome this pandemic as well. But nothing will remain the same. It will convert our world into a post-corona one, god knows how it will be. However, we can still think of what to do during the pandemic and predict what is about to come as Shopify did itself.
As we frequently mention, the crunch times are the ones during which natural selection happens. Whether you take your precautions and adapt or not. In this article, we would like to share what we know about today and what we expect for the future of eCommerce with regards to Coronavirus pandemic.
How is Coronavirus pandemic affecting Shopify online commerce?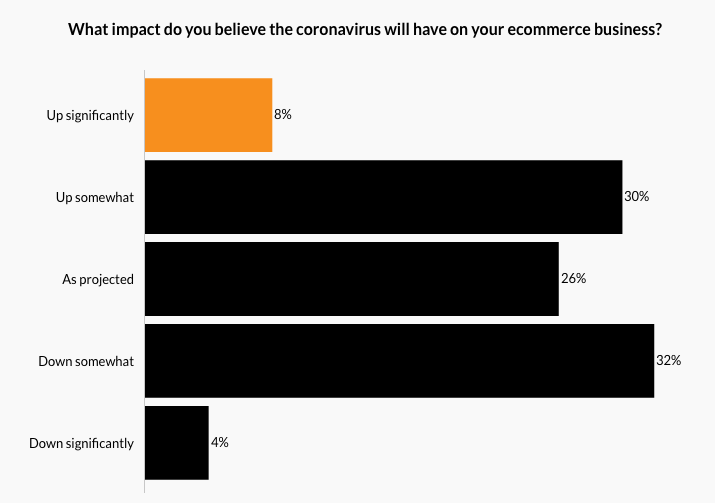 There is a diversity in the predictions for Coronavirus impact among merchants as you can see above. But it's highly dependent on your sector and your supply chain as well. Read on to unfold our predictions and get related tips under each title. Enjoy!
1. More customers will get used to buying online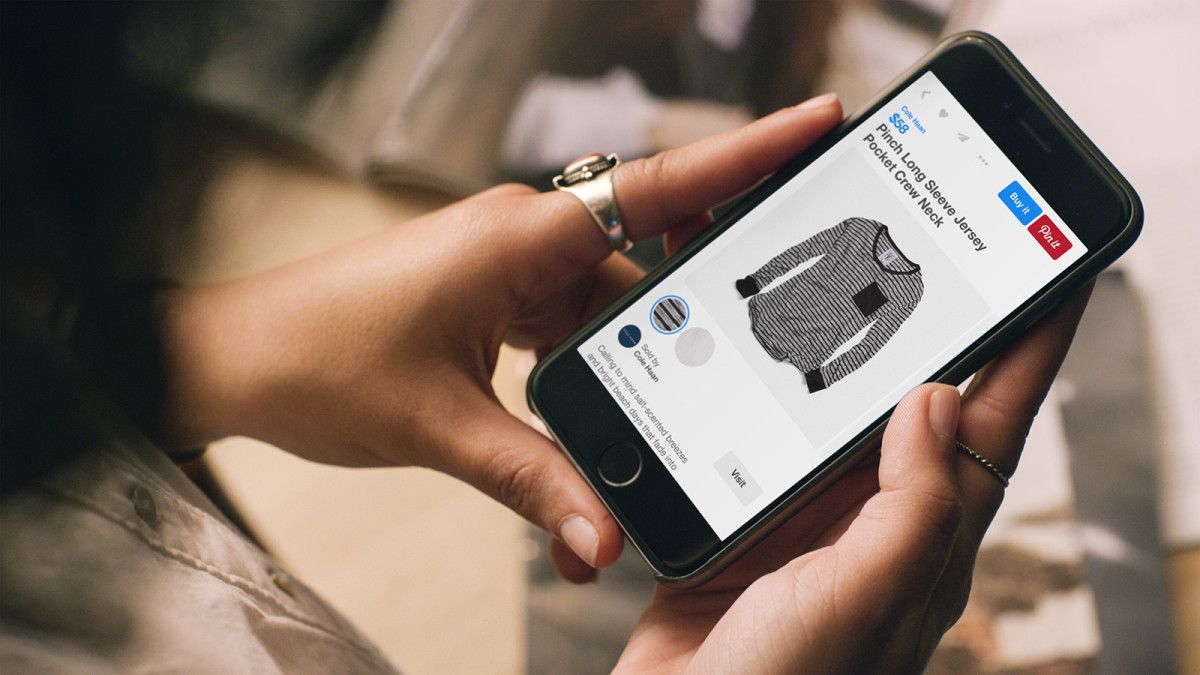 Throughout the online commerce history, maybe this is the single event that pushes the customers to buy things online the most. As 'StayAtHome' trend luckily spreads at a greater speed than the virus itself, the people stay at home all around the world.
Even if they panic-buy some essentials from offline stores before locking themselves at home, after a certain time, they will adapt to indoor life and tend more to buy online. Need proof? Here you go!
Quantum Metric conducted a study and found out that online sales have increased by 52% compared with the same time frame a year ago. Besides the number of customers who buy from the web and mobile apps has increased by 8.8% since the coronavirus began. And all these new online buyers will keep that habit with themselves when the world gets back normal. Online commerce will gain more customers in the long term.
2. The total volume of commerce will decrease during the outbreak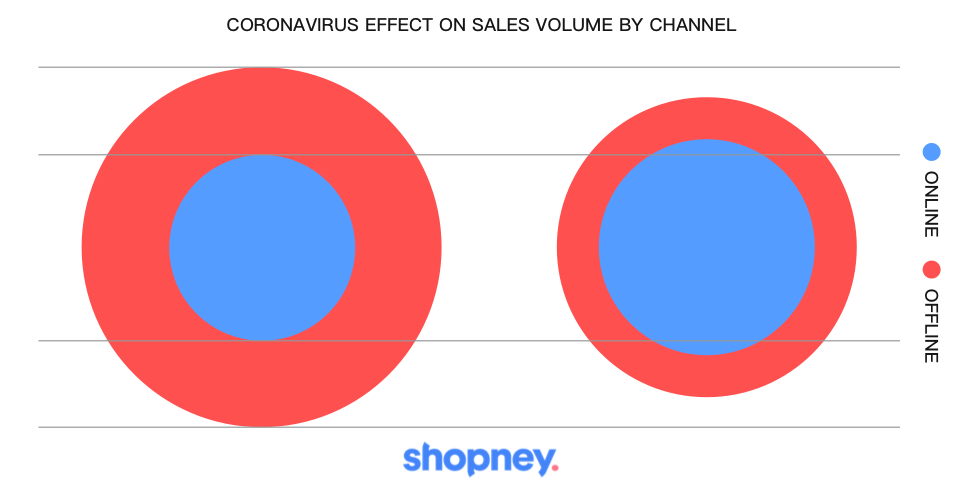 But there is an important question! Will those online buyers keep on buying everything they used to buy when the sky was pink? Or will they buy only the actual needs in accordance with their new lifestyle?
As people will mostly stay indoors, all the services and goods related to outdoor activities will not be demanded. This means a significant portion of whole online commerce. With that regard, it's not hard to estimate a major downfall in the total volume of commerce although the online portion will increase respectively.
3. Health products will have significant gains in sales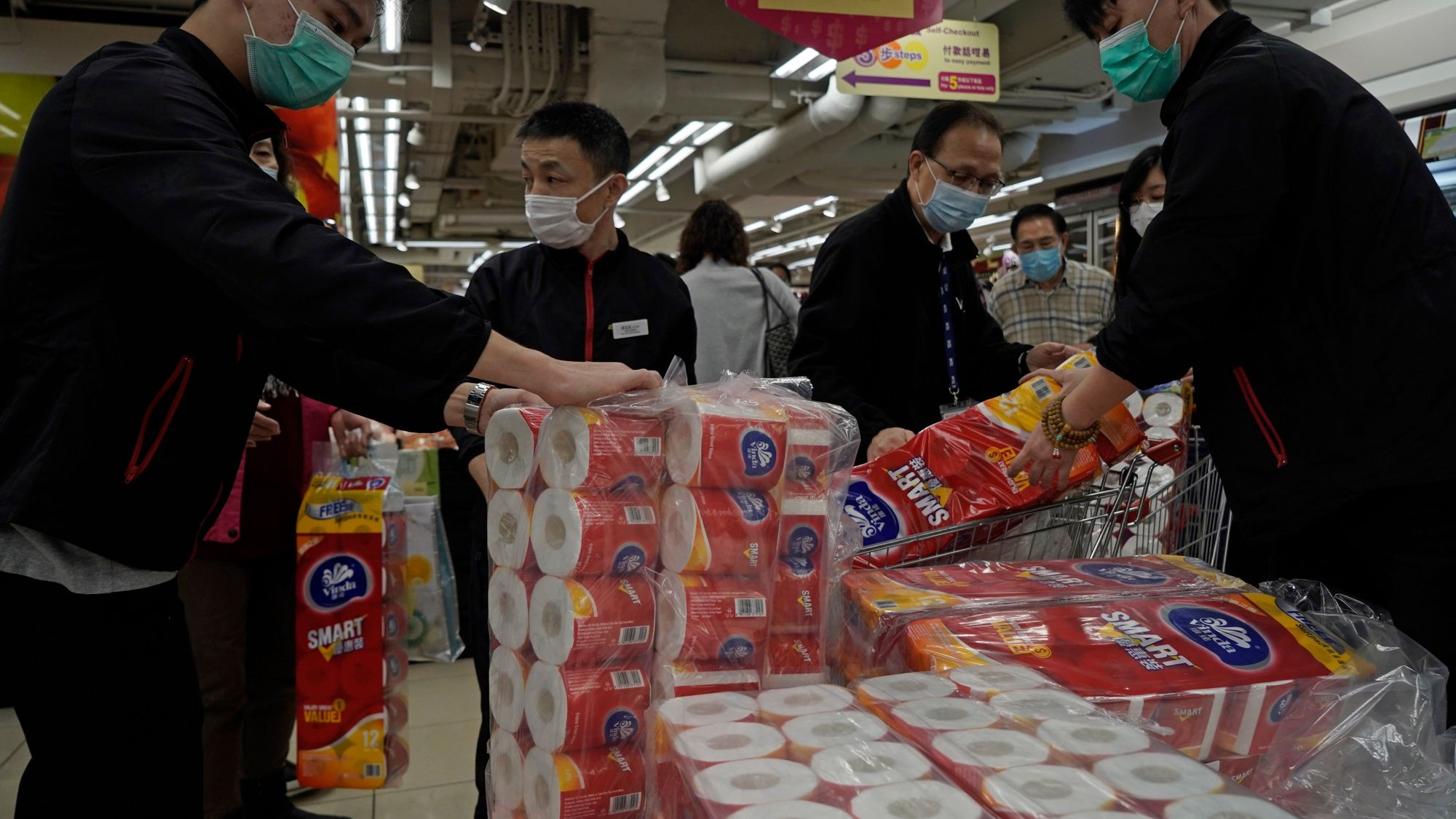 The online retailers that sell supplies like food, toilet paper, face masks and disinfectants are having huge increases in sales due to the panic atmosphere of Coronavirus pandemic. When it comes to sectors like fashion and beauty, almost no one cares about what to wear and how they look indoors. So, Coronavirus pandemic means a time of stress for those sectors as long as it lasts.
Apart from the sectors, in the long-term, retailers are concerned the coronavirus will negatively impact their 2020 revenue. Because, as we mentioned above, in crunch times like this, we optimize our lives and buy only the needed stuff, and as much as we actually need them.
4. The economic hardship will take over all around the world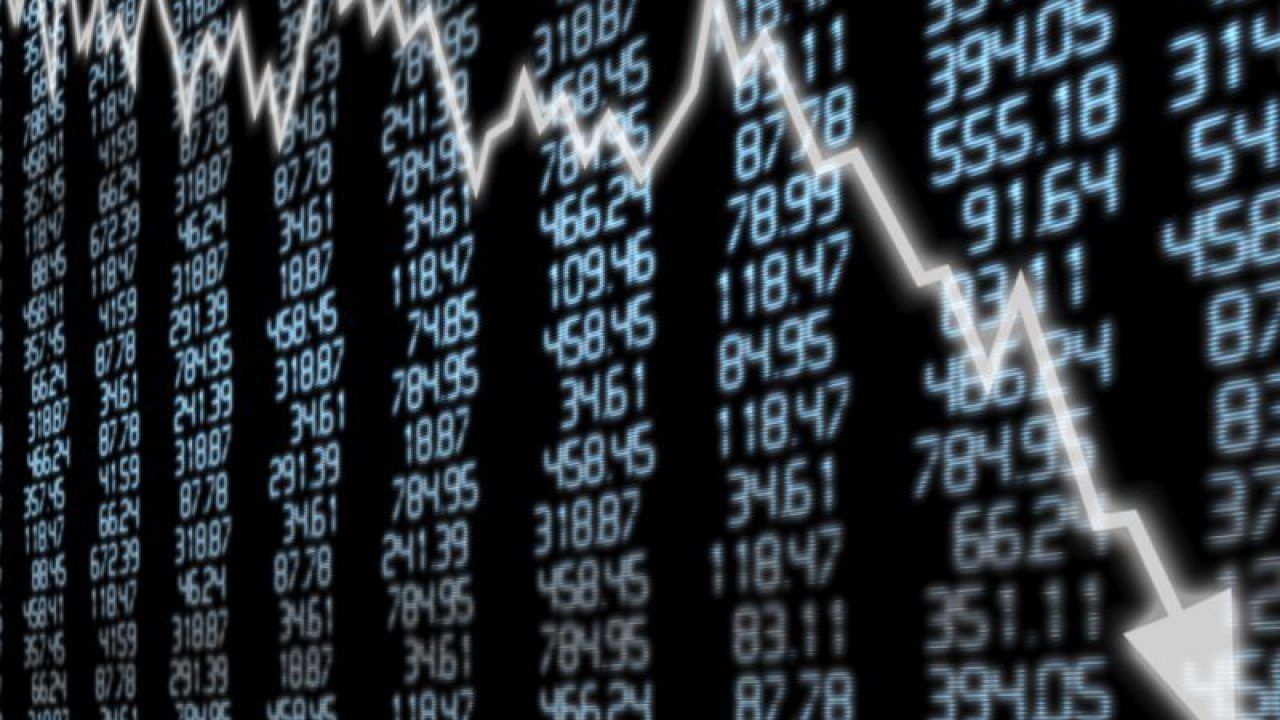 The biggest economic institutions like WorldBank estimate a sharp economic downturn due to the outbreak. And we have seen the first decline in all world stock markets last week, like NASDAQ and DOW JONES taking the lead.

In light of this fresh news, we can expect some of the other major countries will follow the same path to fight with the Coronavirus outbreak. This will eventually lead to hardship in everything in life-related to the economy. And it's basically everything. If you are a business owner, you need to make sure that you use all of your resources responsibly and avoid unnecessary risks at this time. If you have some scheduled investments in your eCommerce business, the best decision would be canceling or postponing them for a better time.
5. Supply chains for all goods will break up except daily necessities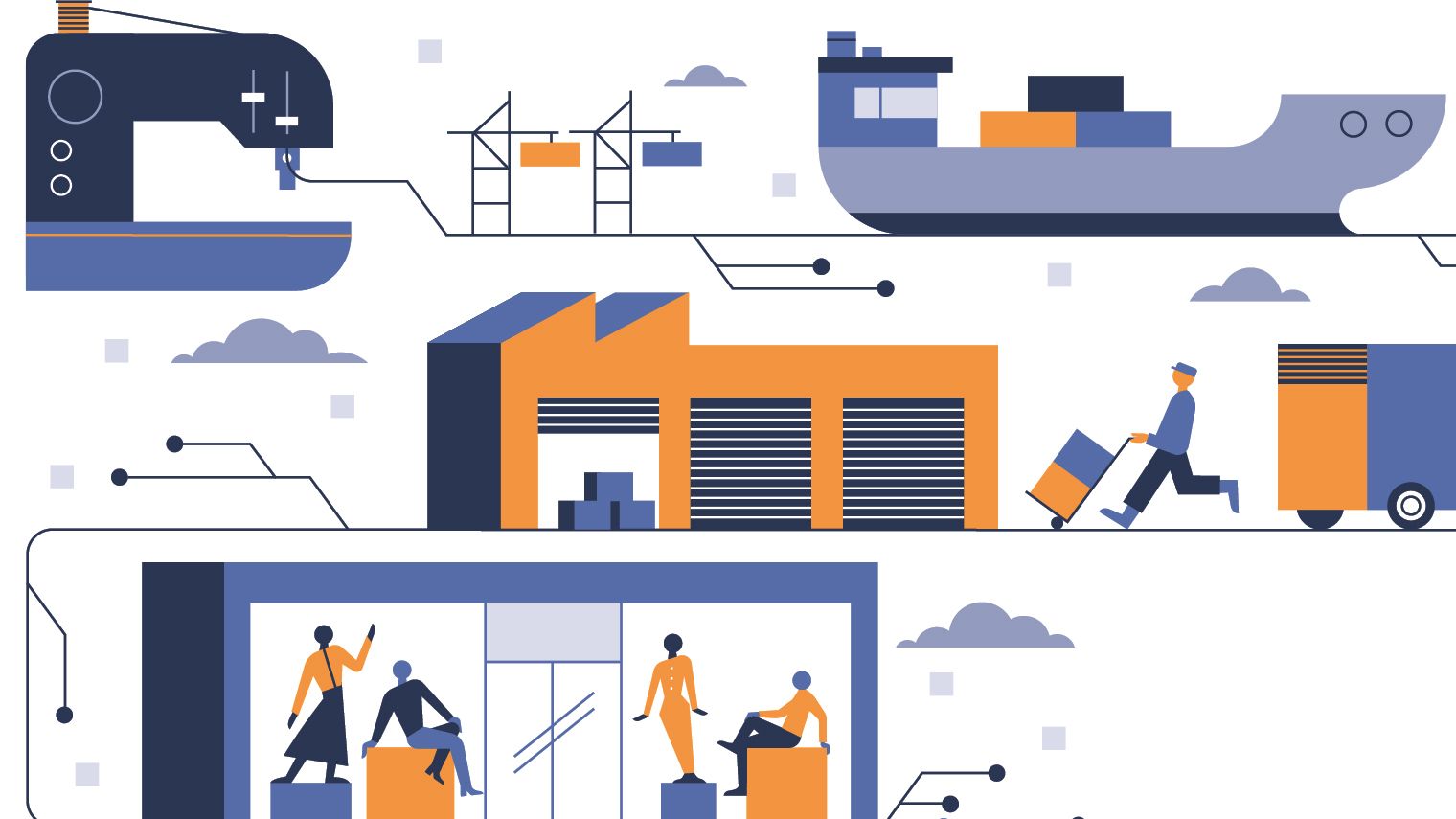 Image: Raconteur.net
In Italy, the country hit by the virus hardest, the government announced today (22.03.2020) that no factory will be running in the country except the ones manufacturing the basic necessities like food, etc.
China also had a similar period and still didn't recover yet. You should expect a similar scenario in many western countries in the next weeks. If that happens, it means you will not be able to find new products to sell. So if you are buying (stocking) anything to sell online, make your decisions based on data and predict wisely. And keep your good relations with your suppliers.

By the way, we don't want to scare you, this situation cannot go forever of course. But you should take your precautions to get over this situation with as little damage as possible for your online business.
6. Prices for almost all goods and services will rise dramatically
As a result of the topic above, the demand will not be in balance with the supply and the prices of the goods will increase. If some vital necessities face supply chain hardships, the prices of these goods can fly high like a kite!
With that being said, you should always think of these questions:
Can your supplier provide the goods you plan to sell?
At what price you can buy a certain product?
At what price you can sell it?
Remember, being able to offer the right product at the right price will be treasured by your customers in the time of Coronavirus outbreak.
7. The time spent on mobile devices will keep on increasing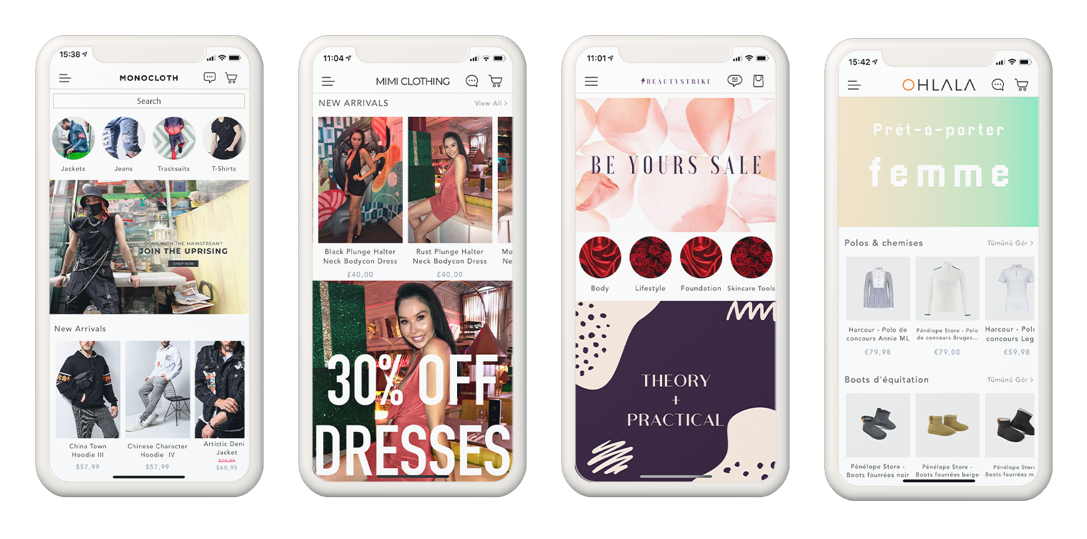 If you look at the people around you from an alien's point of view, you'd think that their best friends are their mobile phones. They spend time the most with it, they laugh the most with it and they go shopping the most frequent with it. :)
As you all know, mobile commerce dominated online sales starting from the last BFCM by 56%. During the 'StayAtHome' period, the usage of mobile devices for a wide spectrum of purposes will increase again. And this is the time that people need and open for something new to play around. And this can be your mobile shopping app.
If you are running an online store on Shopify, it's so easy to build a mobile app for your store. It's also really inexpensive. And it can be a great spare time activity to install Shopney to your store, design your app and preview it on your phone. It's totally free for 7 days!