Product Customization Meets Native iOS & Android Mobile App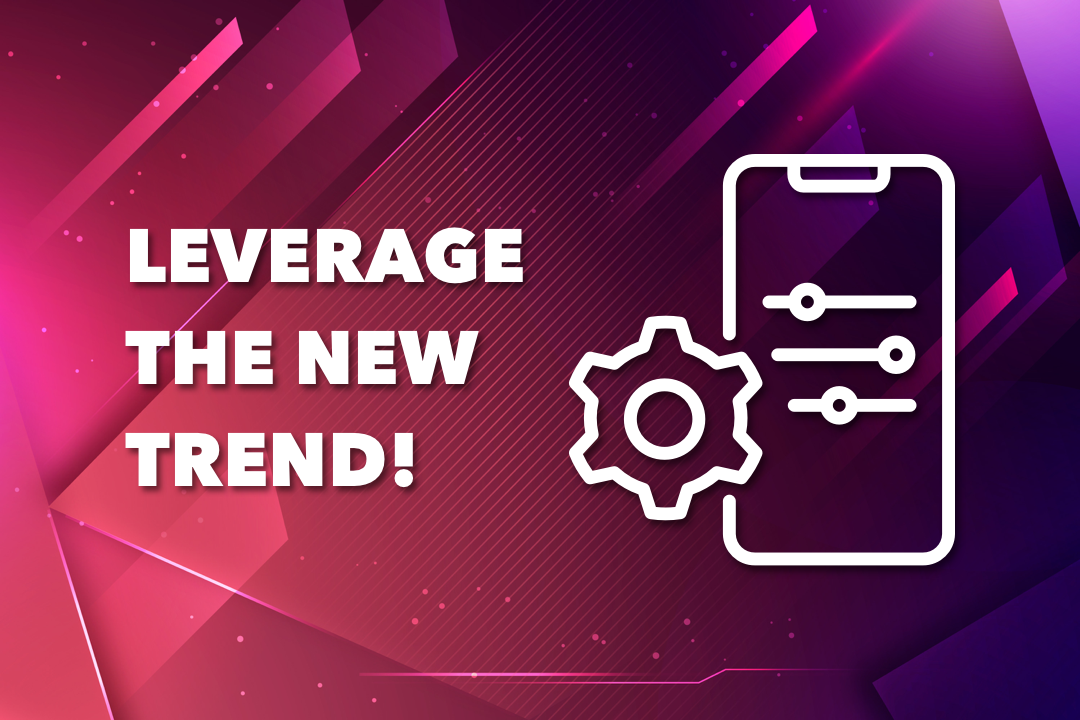 Mass production is not satisfying the masses. So the consumers are expecting customized products more and more every day. Especially when it comes online. To remain relevant, Shopify merchants need to enable product customization in the stores.
What Is The Product Customization?
Let's get the answer to this question from the expert of it, Zakeke Product Customizer. Here is their quote.
When shops offer product customization, they're giving the consumer the opportunity to get a product that is truly their own. There are varying degrees of customization, from something as simple as allowing customers to pick from a range of pre-made templates to letting them add their own text or images for fully-customized products.
So, in addition to choosing the right size or style, your customers have the option of creating their own original and unique designs. Then, as the online store, you will create the customer's desired product according to their specifications. The visitor gets the product they want, and you get their patronage and customer loyalty. It's a win-win!
Sounds pretty nice, doesn't it? But why is customization important for your Shopify business, even if you don't plan to sell customizable products ever?
Understanding Customization As An Commerce Basic
Marketing to customers today, is harder than ever. Why?
Digital ads are more expensive than ever.
There are thousands of ads from all brands. So it's hard to stand out.
Generation Z doesn't buy the things, they want to buy the experience.
So, the customization hops into the eCommerce game. It gives you the experience of building or shaping a product and making it unique to yourself. So the customer can stand out with a unique product, so can your brand with a unique experience.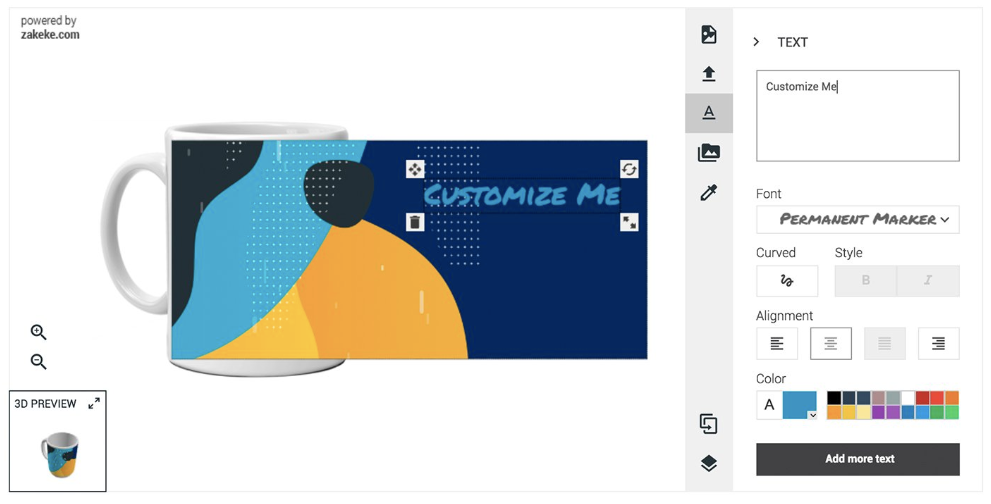 The studies show that more than 30% of the customers are interested in customized products. And those customers are willing to pay up to 20% more just for the customization.
With the all above being said, customization seems to be the single one trend that you need to consider these days. But what about mobile?
Can You Enable Product Customization In Your Mobile Store or App?
We say YES! It was already available for your Shopify stores desktop and mobile web versions with the apps like Zakeke. And now, with our seamless integration with Zakeke, your customers can customize products on mobile apps!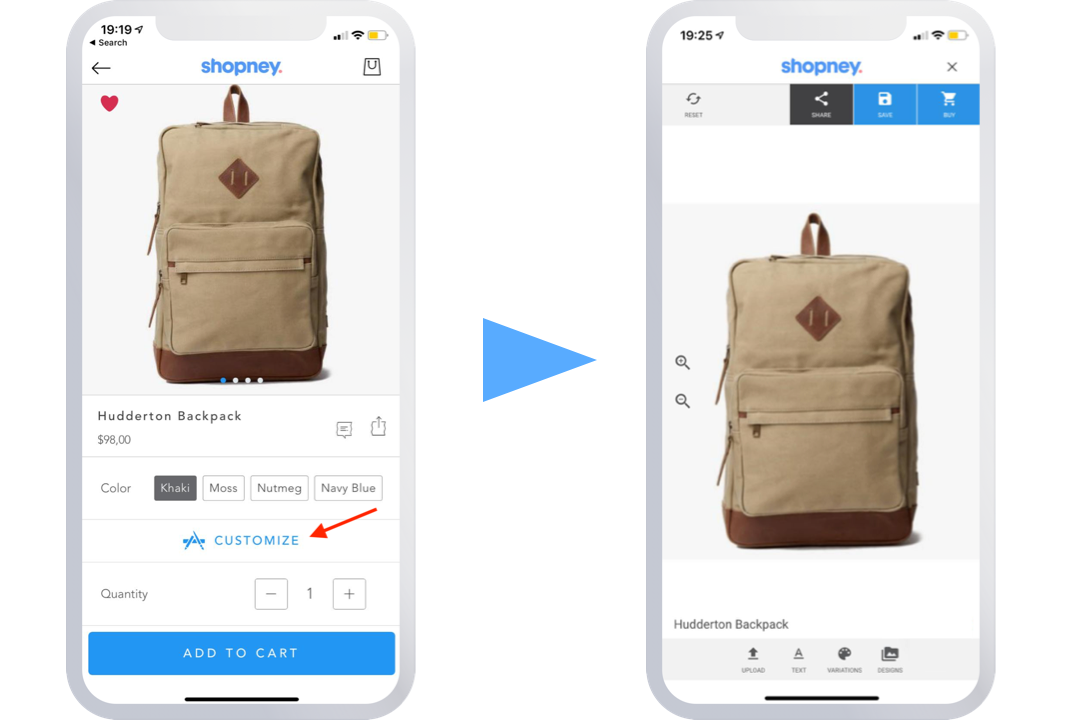 If you are using Zakeke and Shopney for your Shopify store and enable the integration, your customers will start to see 'CUSTOMIZE' button in the customizable products.
Once you click on the 'CUSTOMIZE' button, it will take you to the customization page where you have all Zakeke customization functions available. You can upload files to use in your customization, use presets or texts. It's all about your taste!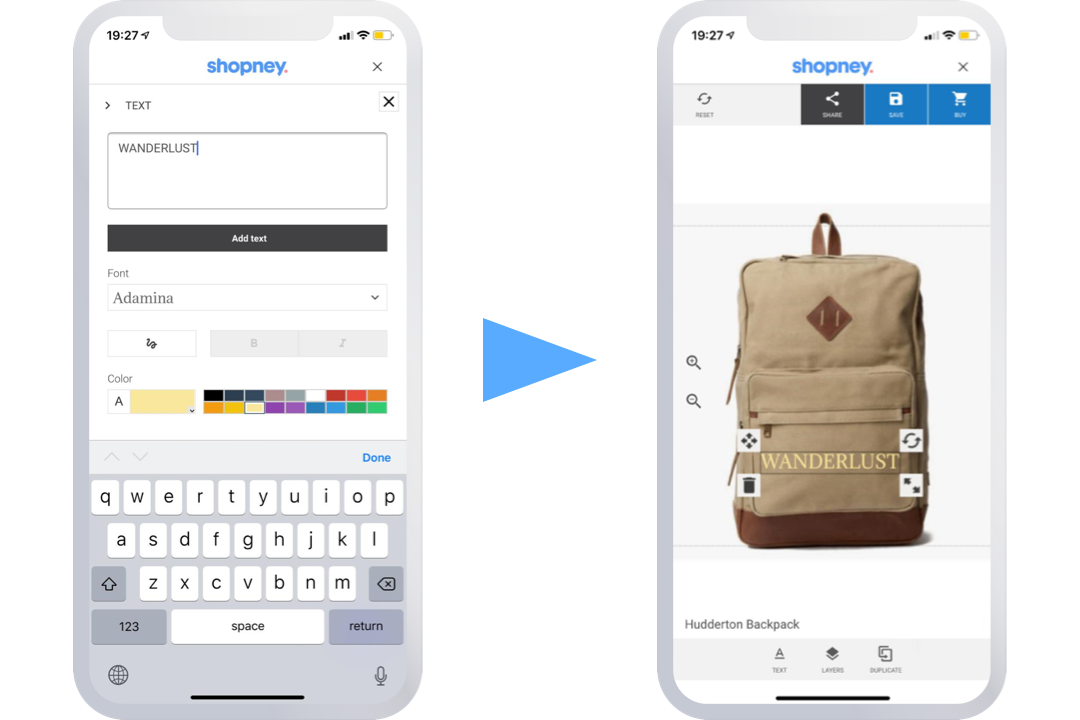 As an example, you can see customization made with texts on the backpack. You can type your text and put it anywhere on the product. You can scale or rotate as you like and finish your customization. That's it!
Stay Ahead In The Competition
No matter your niche is, it's almost certain that someone else is also doing what you do. Especially for dropshippers, there is no doubt! And when consumers are presented with two very similar options, who do you think they'll go for—the business that offers a wide range of designs, or the business that offers that PLUS the ability to create their own designs? It's not just about providing the option to change your product's design, it's about providing a valuable experience that none of your competitors are offering.
Now you can leverage product customization for your business to grow in all possible channels: desktop, mobile web and mobile app.
Remember, you can sell to your audience only if you know their motivations and how to trigger them. Now, you know what motivates today's consumer, what they need and how to resolve.  So let's do it!
By the way, if still don't have native iOS and Android mobile apps for your Shopify store, you should read on a bit more.
Why Should You Build A Mobile App For Your Shopify Store?
Long ago, in 2016, Shopify emphasized the importance of converting your store in to a mobile app. Now it's 2023, and that importance got way bigger in the past 6 years. Because a mobile app for your Shopify store converts and sells more than a mobile browser. Look at the striking conversion rate difference in favor of mobile shopping apps.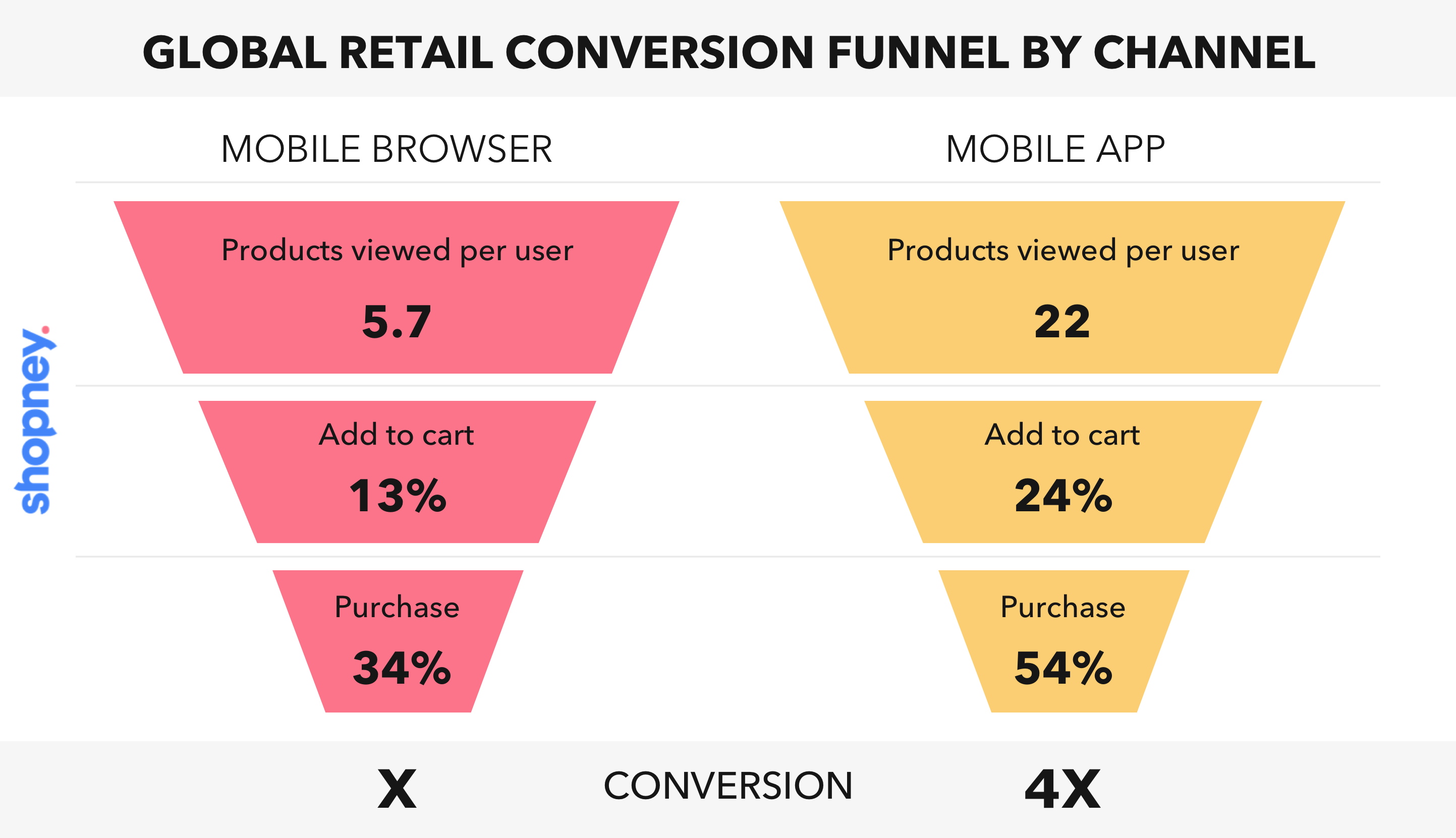 If you find the above stat interesting please check out our related article to continue getting valuable insights.
Good luck with your Shopify business!
Check some of your great-looking mobile apps here: