How To Convert And Grow Your Shopify Store With A Mobile App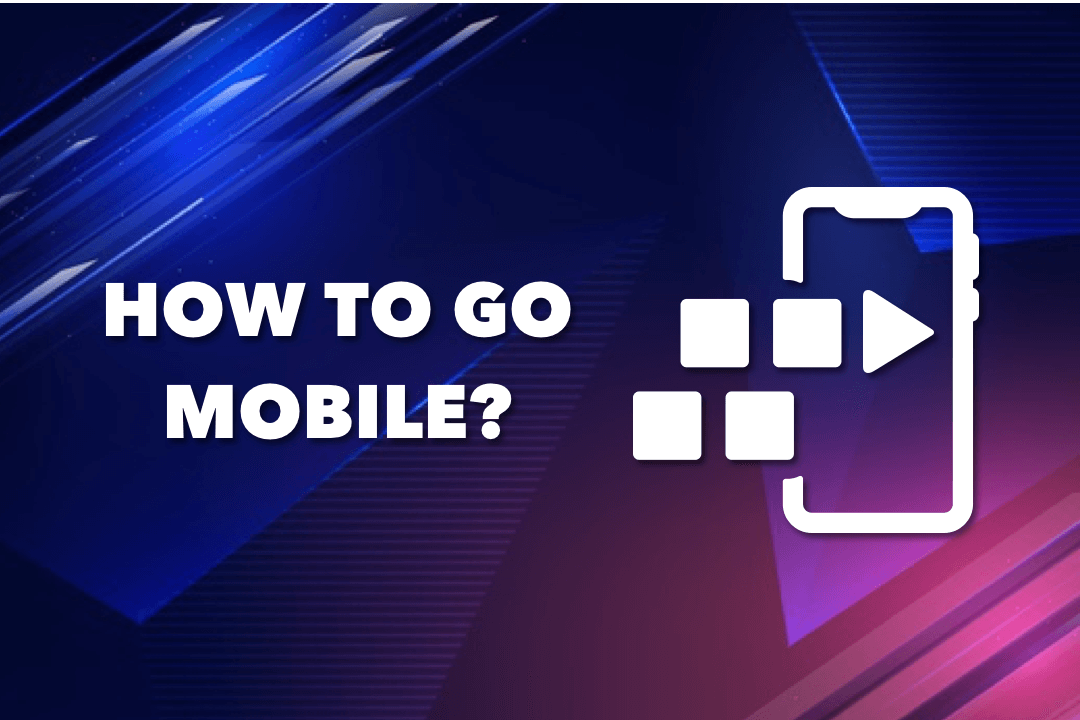 We are living in strange times...
Nothing in the last couple of decades has pushed the public to change their behaviors as much as COVID-19 pandemic did in a really short while. A push that moved all layers of the public into the next level of tech usage.
Let me solidify it with some examples here... Your grandma is now calling you with video conference tools like Zoom, Skype, or Hangouts. She most probably didn't know what are they before the pandemic. But she got used to it, right?
What about school teachers or professors... Even the ones who haven't done a single live-stream in their life, have become experts of that thing.
And offline shoppers... They were really crowded even in 2020. But now, almost all of them shifted into online shopping. We don't even need to prove it with stats. We don't think anyone will be against this very fact!
But here is the vital point of the matter: the experienced online shoppers are moving to mobile at a greater pace than the rest. And they tend to settle with their favorite brands' eCommerce mobile apps because as everyone is now selling online, there is a huge noise.
So, converting your Shopify store seems to be your best bet to get your share from that behavioral change. Here we explain how to turn your Shopify store into native iOS and Android apps. And how to grow with the power of mobile.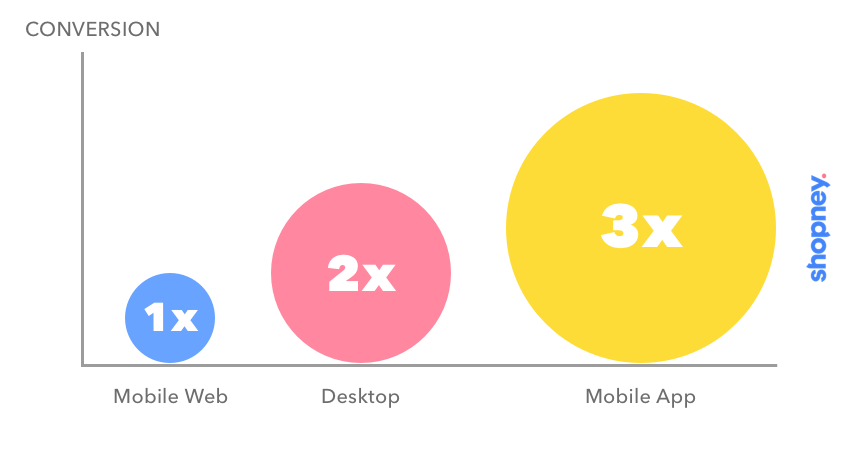 Converstion rates comparison by channel: Shopney
Why Should You Build A Mobile App For Your Shopify Website?
As commerce emerges from the beginning of humanity, its last and most common destination is mobile apps. Mobile accounts for more than 60% of all online sales.
To stay ahead of the competition you should follow up with the customer trends. Here are the reasons why should you turn your Shopify store into native app:
Mobile apps provide the best user experience and interface on mobile. Better experience means higher conversions. Generally 3x more than mobile browser.
They offer the fastest and simplest checkout. The easier you make it to buy, the more sell it.
Mobile apps for your Shopify store will retain more customers. Remember, what makes a brand grow is the customer retention, not the customer acquisition.
You can promote your brand with push notifications with no charge. Marketing is your biggest expense and push notifications cost zero dollar!
It will add value to your Shopify brand's perception. Investment on an app will indicate that the brand is well established.
Alongside with the major pluses mentioned above, there are many more advantages of converting your Shopify store into a mobile app that you can leverage.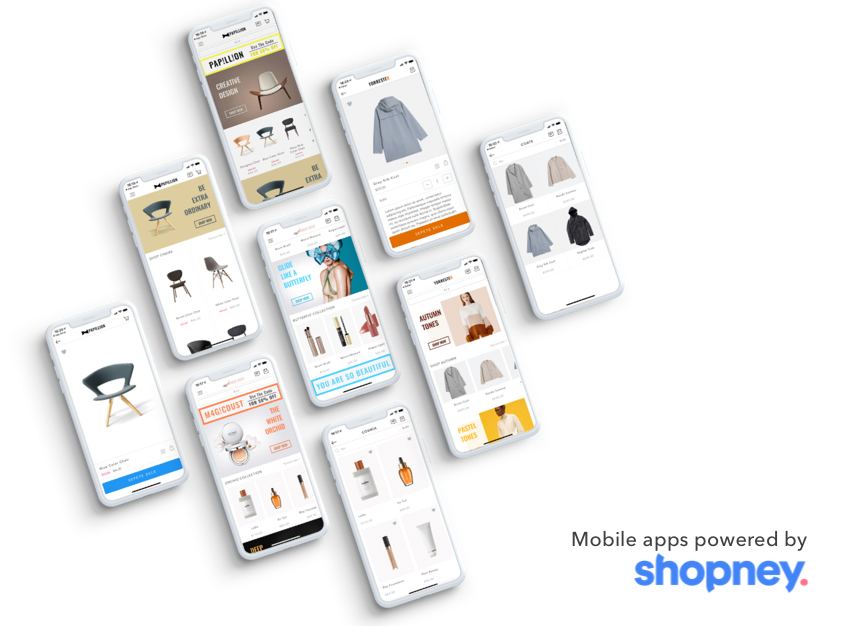 How Can Turn Your Shopify Store Into iOS and Android Mobile Apps?
It used to require so much money, time, and effort to build a native mobile app in the past. However, with Shopify's tech partner community, it's very easy and inexpensive. Because there are plenty of eCommerce mobile app builders in the Shopify App Store.
But with which Shopify app builder to go? Here is your checklist while trying app builders. Your Shopify mobile app builder should;
Build native iOS and Android mobile apps.
Support different theme options. So you can pick the best for your store.
Offer in-app chat that enables you to stay connected with your customers.
Have great customer support. You should check their app store review rating.
Have an easy design editor and merchant dashboard.
With that said, Shopney Mobile App provides all you need to win in a mobile-centric eCommerce universe and offer a perfect shopping experience. And it's proven by the 5-star (5.0) average reviews from Shopify merchants.
Step By Step Guide To Convert Your Shopify Store Into Mobile App
You won't believe how easy to build a mobile for your store after launching your Shopify mobile app with Shopney. Here is the smooth path to your native iOS and Android app with Shopney.
1. Install Shopney from Shopify App Store:
You just need to click on the designated 'Add app' button on the listing page of Shopney. Then, it will redirect you to your Shopify dashboard to give some permissions for the app to function.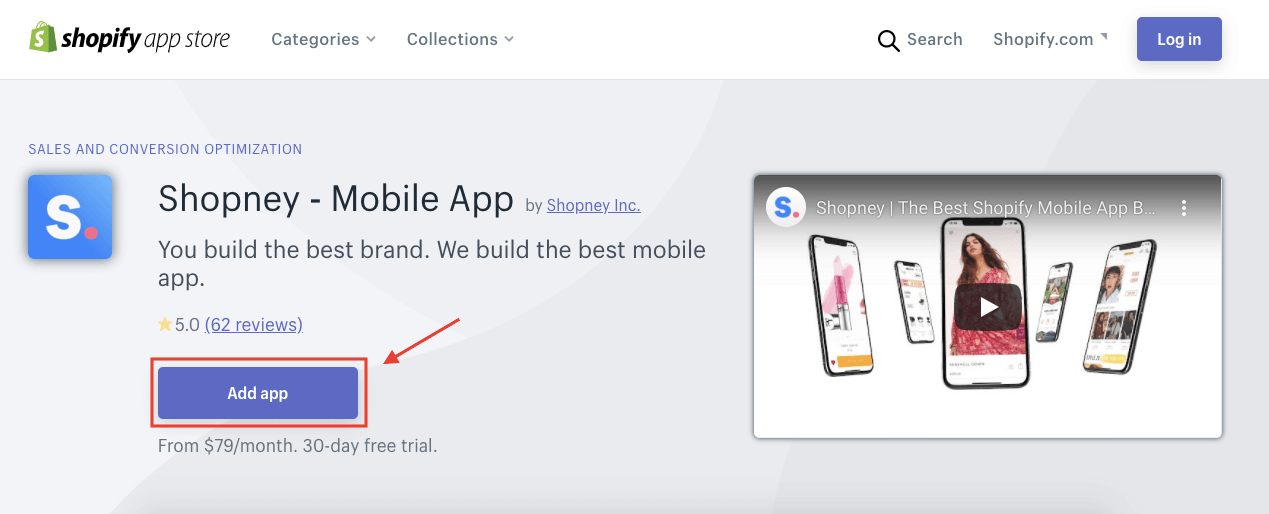 2. Design your mobile app with super-easy drag and drop design editor:
Pay attention to your home page design of your native app. Because it's where your customers spend time the most. You can design your app literally in minutes. If you need help with the design, Shopney's team of experts will always be around to help you.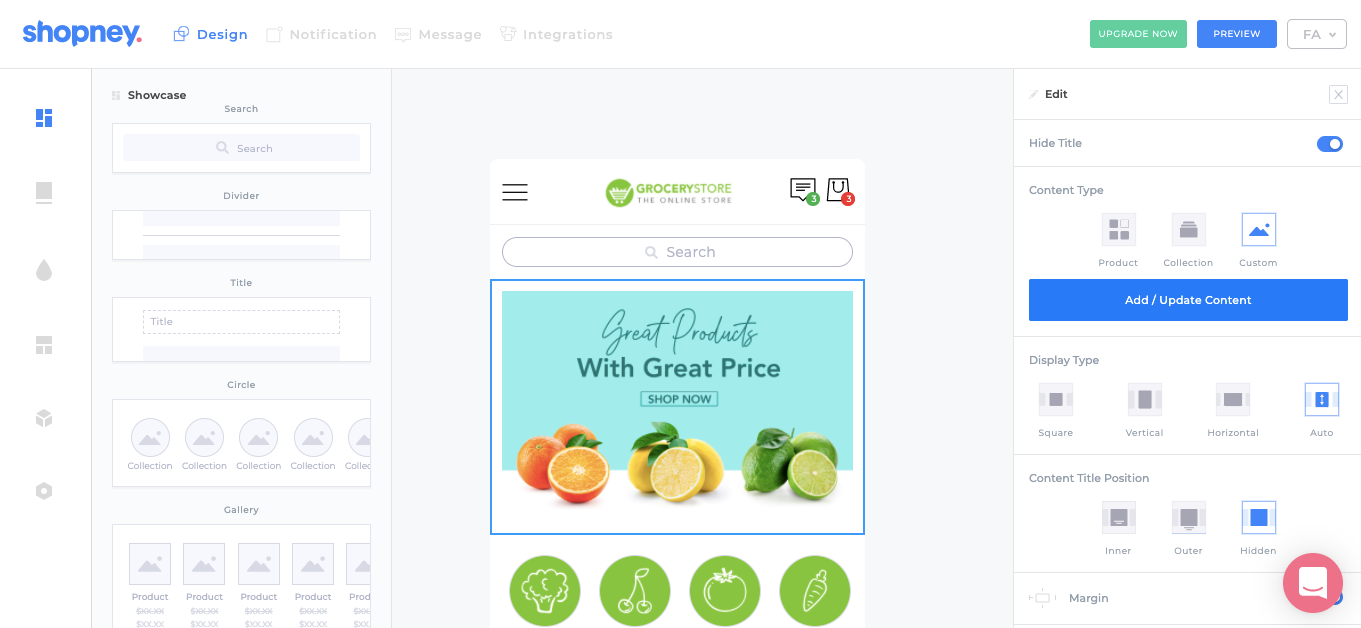 3. Get your Apple and Google Developer Accounts:
To launch your app in the App Store and Play Store, you will need to get company developer accounts with your brand's name. After getting your mobile app developer accounts ready, you will need to invite the Shopney team to manage the app submission process.
4. Submit your mobile app listing info:
The Shopney team will need the listing info about your app to use in submission. You will need to decide keywords and write a detailed 'about' text for your app. The Shopney team will take care of your store screenshots. If you want, you can send them the ones you designed.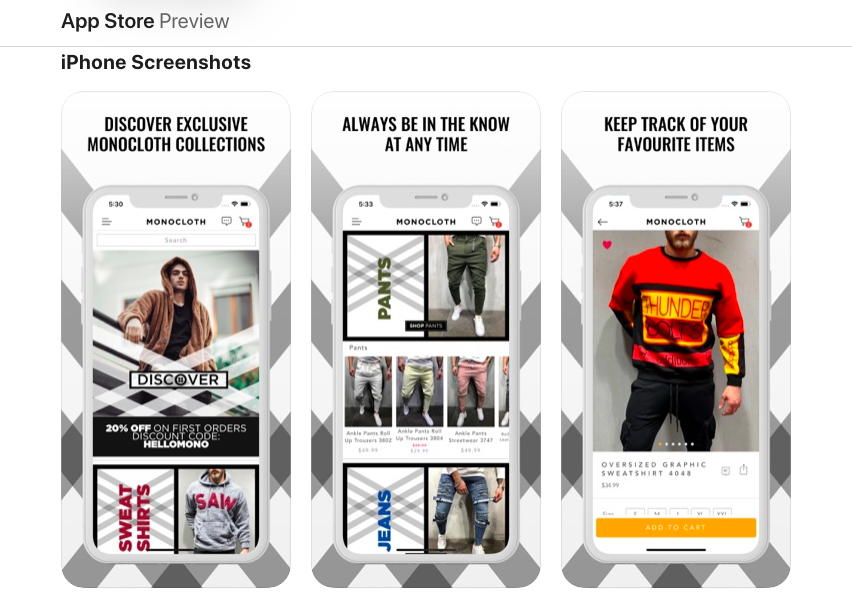 5. Let Shopney team check your app before launch:
All the apps built by Shopney go through a strict quality assurance process. So you can make sure your app functions perfectly.
6. Enjoy sales through your mobile app in 5-7 days:
After finishing your design and submitting your app to the stores, you can start to sell in less than a week.
The Bottom Line
You have read the entire process of converting your Shopify store into an app. And it's as easy as we mentioned here. No friction. No design or coding skills required.
If you would like to check some of the mobile apps powered by Shopney, you can visit our demo store. Start your 30-day free trial with Shopney today!