How To Build A Mobile App For Your Shopify Store?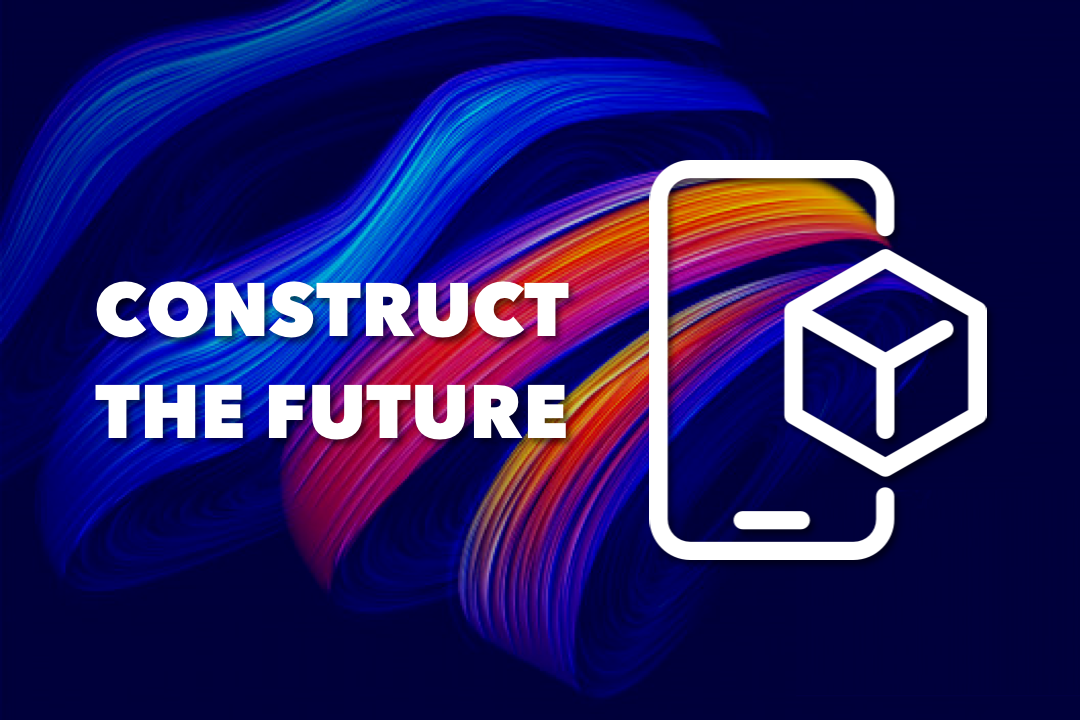 No matter what you sell, your target audience has many different options to buy that product. Only if you are not a monopole and selling a unique product. So, this reality puts you in the middle of another fact that you have to stand out in the crowd. Otherwise... You will be eliminated. You know how natural selection law works.
Well, how will your eCommerce store stand out? And with what? In order to find out, you need to know what motivates shoppers. Let me answer that question upfront: the ease of shopping. This is the single most important factor that decides if a visitor will buy from a given eCommerce store or move to another one.
Why Should You Build A Mobile App For Shopify eCommerce Store?
Everything you know about eCommerce links to ease and simplicity. User experience, user interface, payment gateways, product images, and so on. Experts are working on all these to achieve one thing. To make things easy to buy!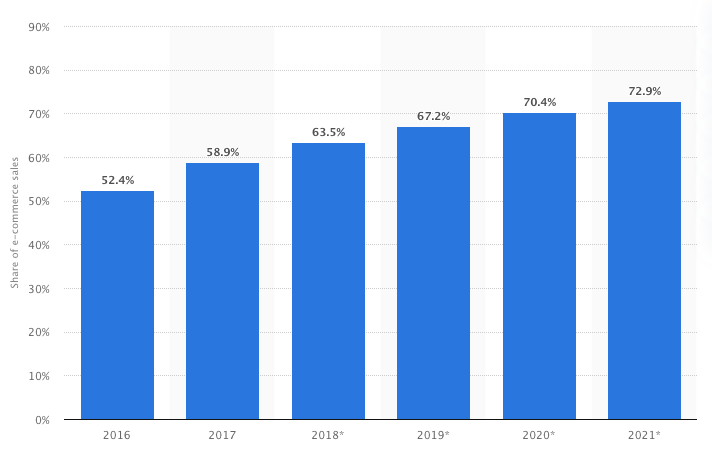 The share of mobile in global eCommerce: Statista
That being said, let's focus back to the subject of this article. Why mobile app matters? Because, more than 70% of your Shopify store is coming from mobile. And mobile apps offer the easiest possible mobile shopping experience. Look back again at the graph above. It shows how the weight of mobile increases in the global eCommerce.
And mobile apps has famous 3x better conversion rates than mobile websites. Clear enough? Then, let's move on!
How Can You Set Up Your Native Mobile App Easily?
It is a known fact that Shopify is the leading eCommerce platform that has been supporting and empowering businesses of all sizes to take their products online. If your eCommerce store is based on Shopify, you have a huge advantage on converting your store into Android and iOS mobile app. Because mobile app builders makes it so easy and inexpensive. How? Here are the reasons:
It's hassle-free. No need for coding or design skills
You can launch your app in the App Store and Play Store in few days
You pay as you go and can cancel anytime
Most of them integrate with other Shopify apps
Besides, the fast and simple checkout will increase customer loyalty and thus, customer retention. You can promote your brand with push notifications with no charge and most importantly, your brand reputation will increase. Anyway, let's walk through the process step-by-step.
1. Choose a Native App Builder from Shopify App Store
Shopify App Store is rich with plugins to help your business grow and improve your marketing, sales and social media strategy. Before deciding on which app builder to go with, here you can find out what you need to check.
Apparently, the best one of mobile app builders is Shopney with its 5-star (5.0) reviews from Shopify merchants. No doubt about that! And all you need to do is to click on install button.
2. Synch Your Shopify Store
The main data source of your Shopney Mobile App will be your Shopify store. And from the moment you install the app, all your current products and collections will be synch automatically.
All new products and collections that are added after the sign up, should be set as 'Shopney available' on Shopify end.
3. Design Your Mobile App With Drag-n-Drop Editor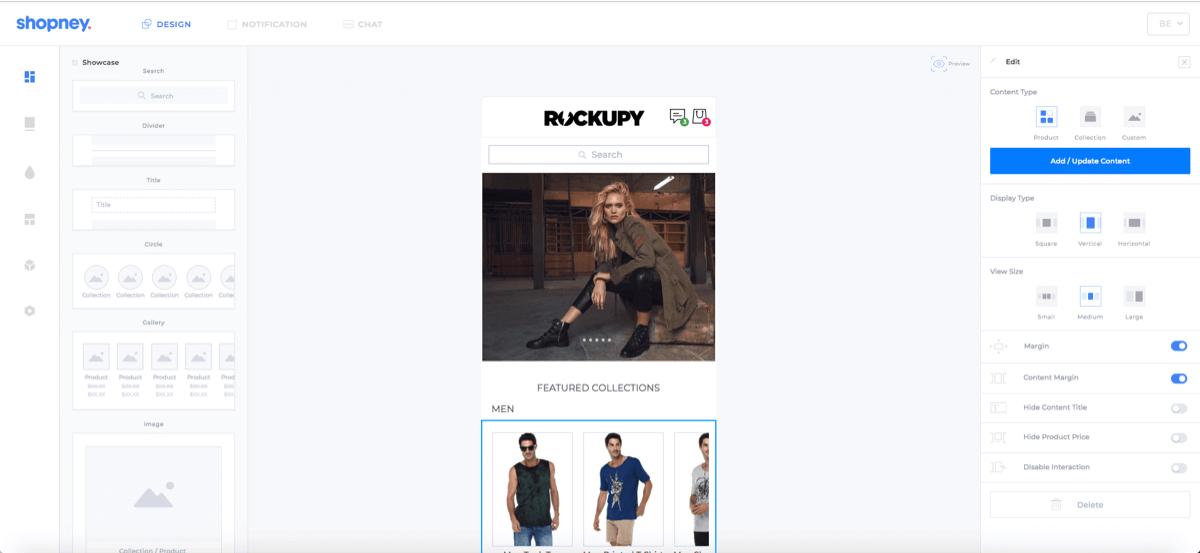 Now is the fun part! The ultimate purpose of your design is to make the user's interaction as simple and efficient as possible. Every item in front of the user should play a role in driving him to take the desired action.
A perfect design should be:
Simple and modern
Calling to action
Easy-to-use
Optimized and clean
In this regard, Shopney is also the best and only solution for Shopify stores with its 6 different theme options. Choose the one that displays your products the best in order to prevent distortions.
Have a look at our guide in which we explain how to make the most of Shopney Design Editor to design a strikingly lit mobile app.
4. Start the Mobile App Launching Process
Once you complete designing your app, it is time to proceed towards the launching. In order to be able to submit your Shopify mobile app to the application stores, you must create your developer accounts and Shopney team admin invitations.
To create developer accounts, Google charges 25$ one time, and Apple charges 99$/year.

The good news is, since your app will be available under your brand's name, you will have full control over it. And it will maintain the branding of your company on the Google Play Store and Apple App Store.
Then fill out the information form above that the Shopney team will use for your app listing. Once all the above steps have been completed, the Shopney team will take over the submission process of your app. And the team will keep track of your app's launching process and notify you via mail once your app goes live.
5. Start Selling Through Mobile App!
Adding up a mobile app as another sales channel to your business is the strongest tool to survive in today's eCommerce world. Considering the powerful impact it will have on your target audience, install Shopney today, get your app live on stores in a week, and start boosting your sales!
Shopify Mobile App Examples
If you would like to see some of the great Shopify mobile apps powered by Shopney, you can check our Pinterest board below.