You Can Translate Your Mobile App Content With Weglot!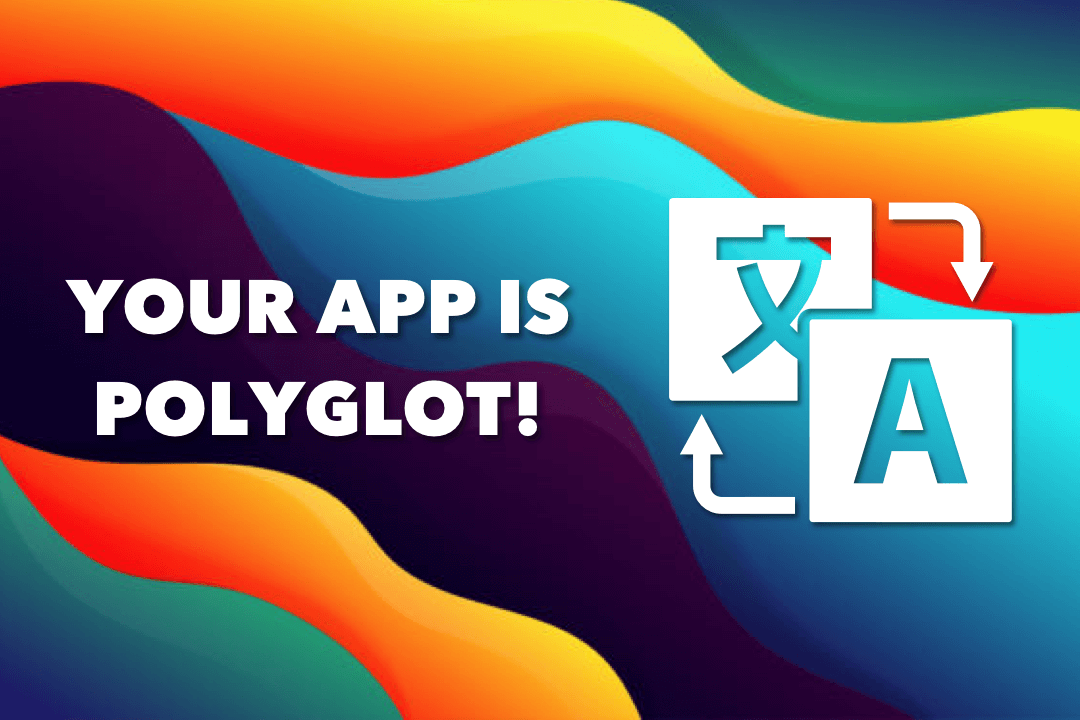 Feeling like home... Did you ever think that it might be a key idiom (or insight) for your success as an eCommerce store owner? Let's flashback to your past and remember the stores you visit.
The ones that you feel like home and those you felt like ''what am I doing here?'' kind of things. Which one did you buy something from? Keep your answer for yourself. We already know it.
But here is the thing... It's really important for eCommerce stores to make their customers feel like home. So that they can relax and enjoy their time during their journey.
How Multi-Language Store Might Effect Your Business?
Besides all the factors like design, merchandising and all, language is one of the key issues that determines whether your customer will feel like home or not. If you visit an eCommerce store of which content is in a language that you don't have any idea about, what happens? Again keep your answer. We all know that you bounce to another one which is in your language.
If you are doing cross-border eCommerce, and have customers who are speaking different languages, it's necessary to offer a multi-language shopping experience. So, your store can speak the same language with your customers and make them feel like home.
Now Your Mobile App Speaks Your Language With All Content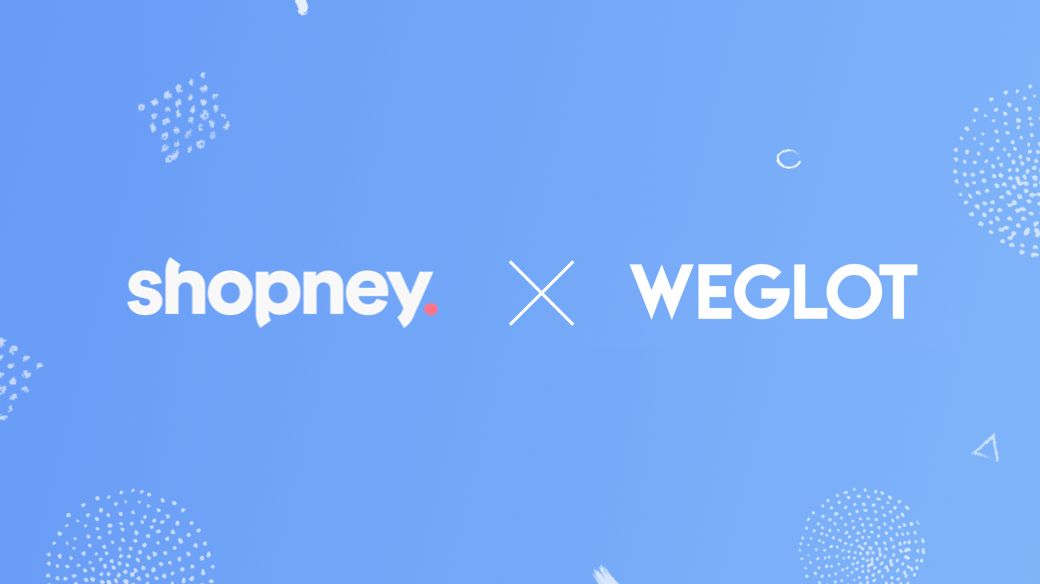 At Shopney, we have built mobile apps for hundreds of Shopify businesses from +100 countries. So, we know the dynamics of international businesses and what they need us to offer. Our customers required us to enable multi-language in the mobile apps. And today, we are happy to announce our integration with Weglot, #1 translation app in Shopify App Store.
Shopney, by itself, already has been multi-lingual in the dynamic fields of the mobile apps, such as buttons and notification pop-ups. However, we were not able to translate your store content like product names, descriptions, etc.
But with the Weglot integration, all part of your mobile app content is going to be multilingual including navigation menu, your showcase titles, product names, and product description, etc.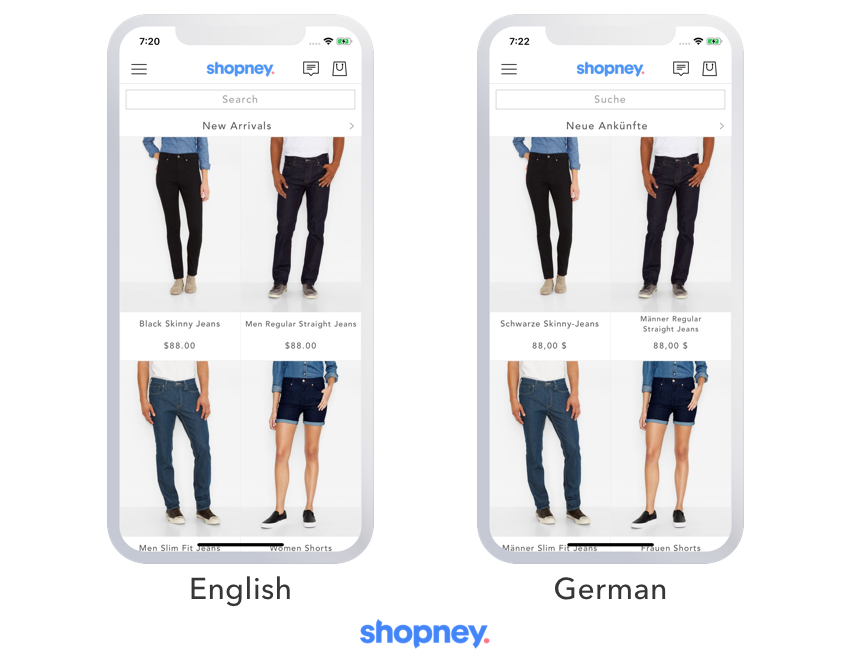 As you know, Weglot allows you to make your Shopify store multilingual in minutes and to manage all your translations effortlessly. With this integration, you will have the same capability in your mobile app. Your customers will see your mobile app content in the supported language depending on their device's region.
What Are The Benefits That Weglot - Shopney Integration Offer?
A multi-language website and a mobile app for Shopify store have the potential to transform your business and will become increasingly important from a competitive perspective. So, you can leverage what this integration offers for your business from today on.
Here is a highlight of benefits you will have with this integration:
Reaching a larger audience
Reducing Bounce and Improving Conversion Rates
Establishing a Competitive Advantage
International Search Engine Optimization
Customer Centrism
Cost-Efficient Marketing
Improving brand image
You can check the details of the highlighted benefits in Weglot's insightful blog post.
Weglot Offers 15% Discount For Shopney Users!
One of the greatest things a partnership can offer is discount. So, Weglot offers a generous 15% discount for all Shopney users. All you need to do is to use the discount code below:
SHOPLOT1520
If you want to learn how to integrate Weglot with your mobile app, check out our related article.
If you have further questions about this integration or any other issues, please feel free to contact us anytime. We will be happy to help out!
How Can You Build Native iOS and Android Mobile Apps For Your Shopify Store?
Shopney helps you convert your Shopify store into native mobile apps. If you want to monetize your stores mobile traffic at maximum, you can install Shopney now!
Designing a mobile app with Shopney is easy and fun like Lego. And the results are always fantastic. Check out some of the brilliant mobile apps built with Shopney in the Pinterest board below.