How To Get The Best Out Of Shopify Pursuit Events?
I am writing this blog post in Amsterdam right after the Shopify Pursuit 2020 event in the city. So it is as fresh as it gets! Enjoy...
For the those who are new to this event, Shopify Pursuit is a multi-day, international tour designed to support Shopify Partners and developers. In 2020, it will be organized in 5 different countries all around the world. Amsterdam was the first event of this year. The tour will continue with Mexico City, Melbourne, Tokyo and Bangalore.
Event attracts Shopify partner agencies, tech developers and experts from all around the world every time. During 2 days, you have the following opportunities which are really important for a Shopify partner:
Ask any question to Shopifolks (Shopify's own team) and get the best answer
Learn about the future direction and strategies of Shopify
Attend to amazing tactical workshops hosted by Shopify
Network with other partners face to face
Enjoy happy hours :)
So let's go into what you need to do before, during and after the event to make it a great success.
BEFORE SHOPIFY PURSUIT
Be Quick To Buy The Tickets
First of all, you need to be there! Why am I saying this because the number of tickets are limited and there is a huge demand for them. I know many partners who were craving to join but got late to buy the tickets and they got sold out. To avoid that kind of bad surprises, make sure you sign up in the Pursuit's website and stay in the know.

At Shopney, we are super-quick to buy tickets. We bought the ones for Amsterdam the same day we got the email. And for UNITE 2020 we knew that there will be huge demand on it, we bought its ticket within the first 10 minutes :)
Announce That You Will Be At The Event
Without announcements no one will know if you will attend or not. Send an email to your partners and the partners you want to meet. Let them know that you will be there. For example we have announced our plans about Pursuit Amsterdam weeks before and even created a certain section in our partners page as you can see below.

Reach Out To The Partners Prior To Event
Everyone has their own agenda in the event. And two days might seem long but it's short to speak with everyone. So make sure you reach out to the partners who are important for you and set a meeting with them.
Book Your Office Hours Meetings With Shopify Team
Partner Managers, Product Managers, and members from the Apps and Shopify Plus teams will be on site to answer your questions in 1:1s. Book appointments with members of the Shopify team and get answers to your questions from the very best source.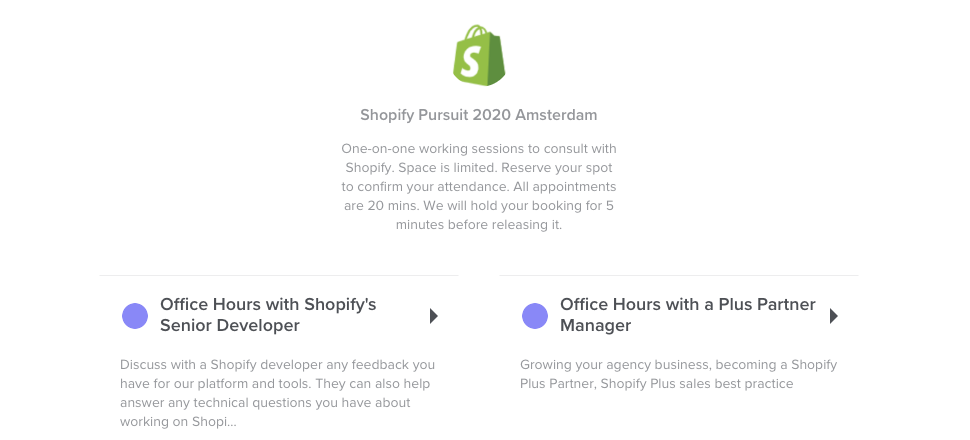 They are super-lovely and so helpful. But you should still be prepared for the one on one meeting. Because, it's limited with 20 minutes. You want your issue to be fixed in that time, don't you?
DURING SHOPIFY PURSUIT
Go To The Event Earlier
The gates were opening at 09:00 AM but I was there at 08:50. We had a quick chat with the Shopify team. The ice was already broken when the event officially started.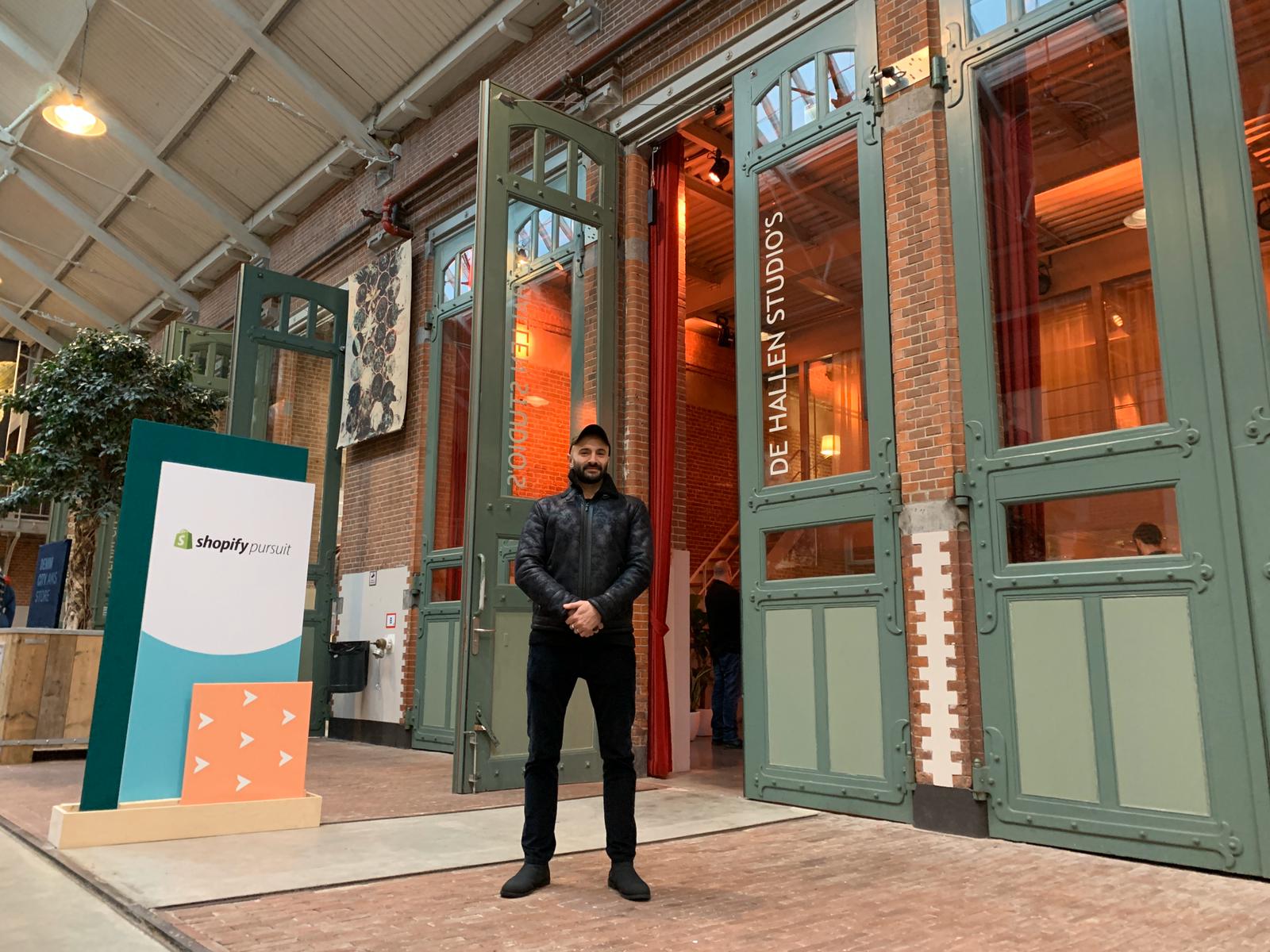 It's Not Only About Business But Also Friendship
Being kind is the most powerful skill. Don't rush or push for the business deals. Just try to learn about each other and discover what you can do together. To me, friendliness is always opening more gates.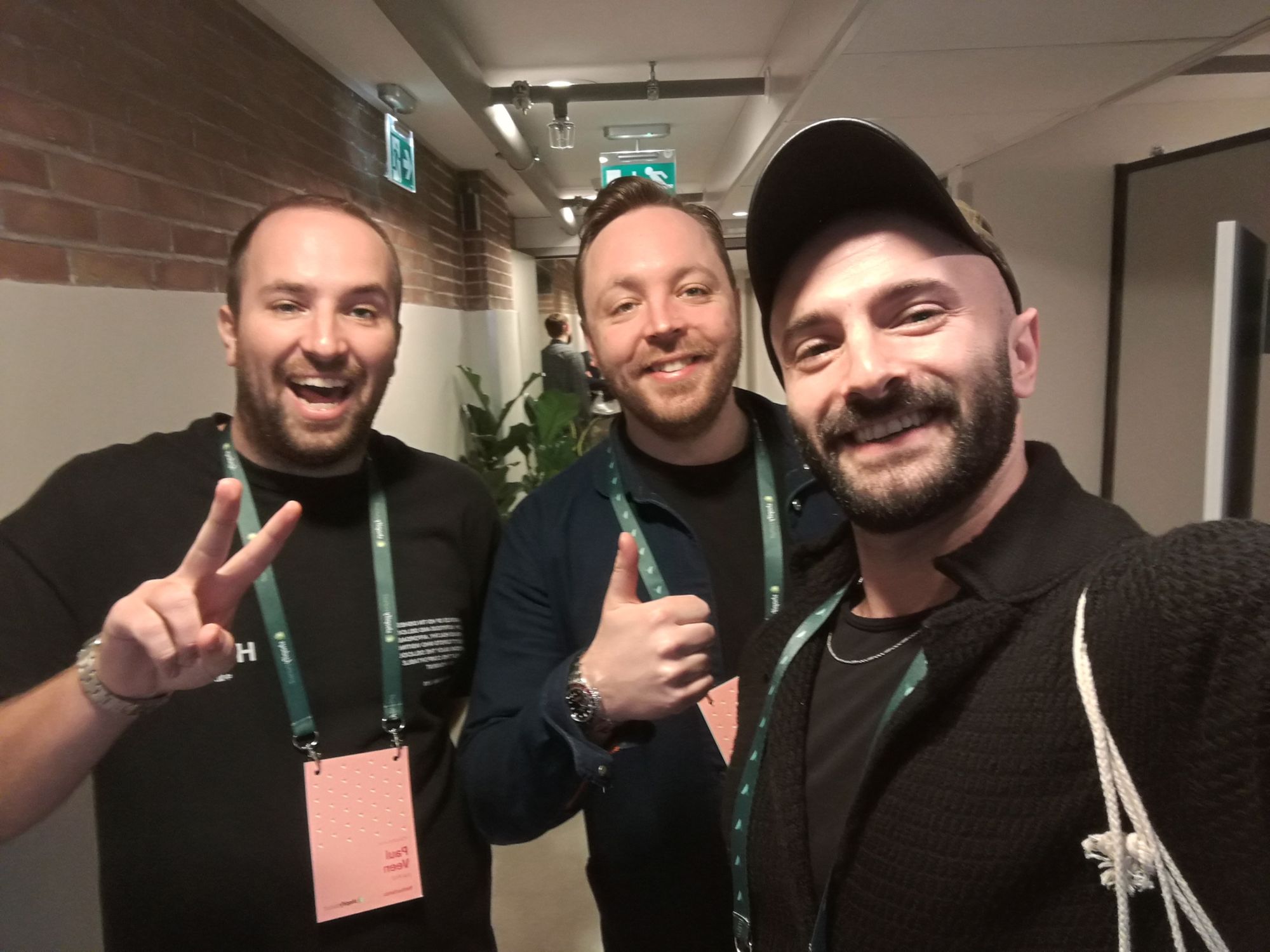 Martijn and Paul, the founders of Ask Phill
The less you push, the more the person relaxes and trusts you. And remember, you don't have to do business with everyone. A business partnership can take you from A to B. But a business friendship can take you to where ever you want :)
Try To Attend To All Keynotes
All of them are important and insightful. Make sure you listen at least the beginning of them and decide if they contain what you are looking for. If Shopify invites someone to speak in their event, it's not for nothing but to inspire you.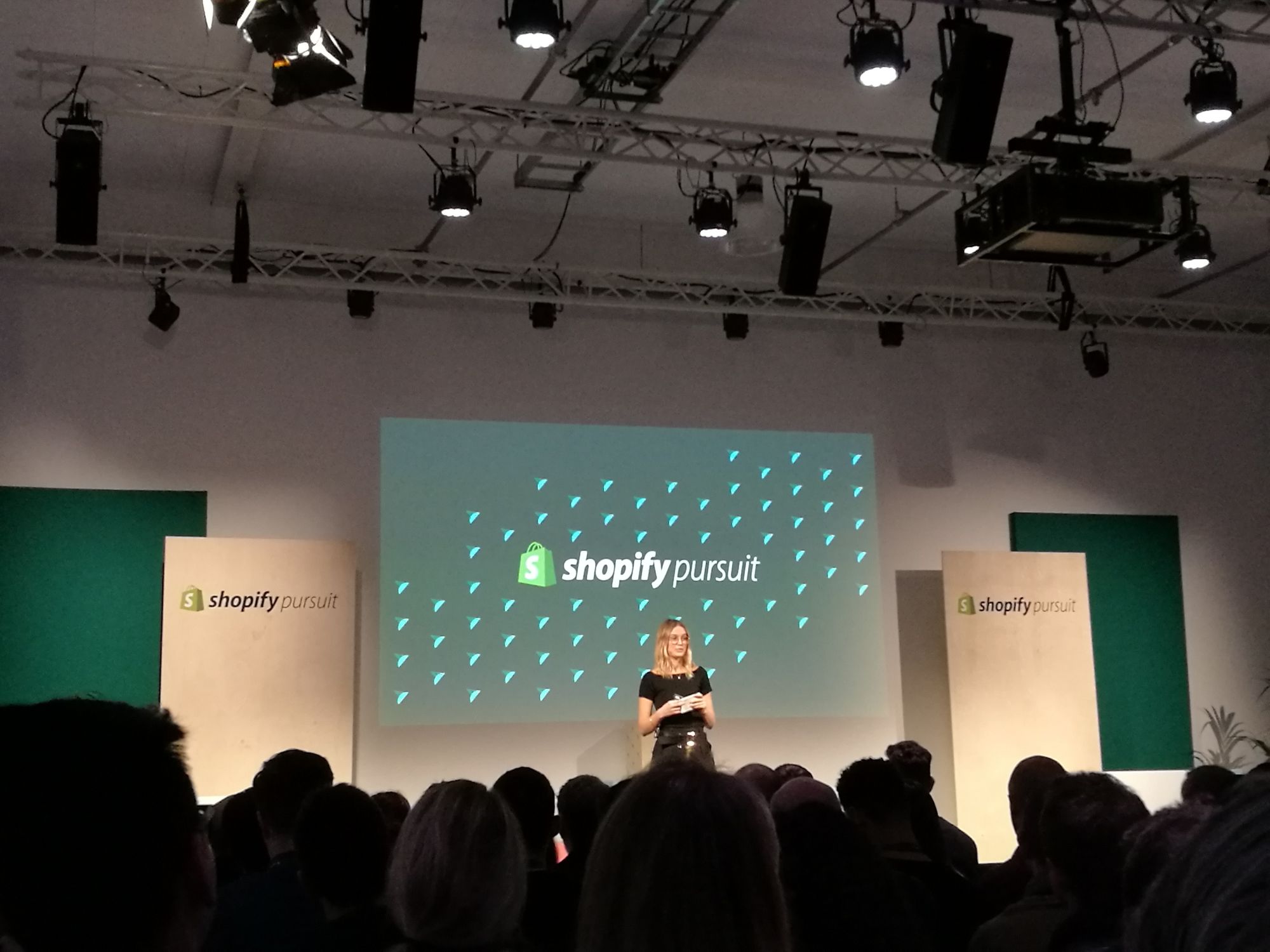 Do Not Hesitate To Say Hello
Everyone is here for similar goals that matches each other. So you don't need to hesitate to start a friendly conversation. If you are not for each other, then it will automatically find its way. The flip side, you get what you want.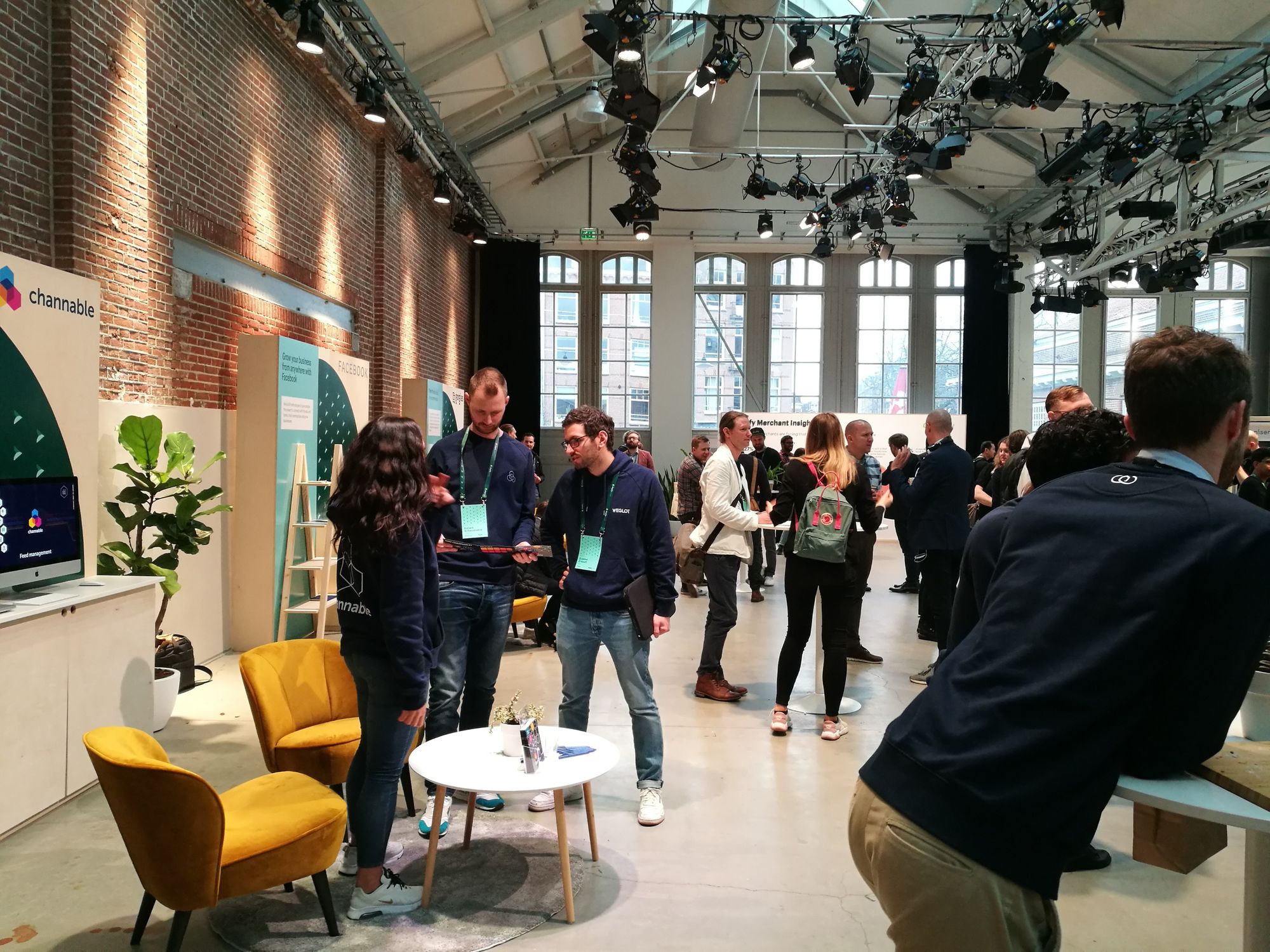 Take Notes About All The New People You Meet There
Do not postpone it! Do it in the evening in your hotel room or Airbnb house. Because when the time passes, it's getting so hard to remember what did you talk with the partner and what you were supposed to do together. Especially if you are an extrovert as me who meets a lot of people in every event. Maybe you think that you have a super-strong memory. I was also thinking the same way till I went to Shopify UNITE 2019. :)
AFTER SHOPIFY PURSUIT
Follow Up With Everyone You Met In Shopify Pursuit
Whether you will do business or not, sending a kind email won't hurt anybody. This is what I do after every event I attend.
Additionally, let's assume, you will work together with a Shopify partner. You have a deal on it. If you need to do some home work before the get go, do it and then send your email. So you can speak about more tangible issues.
Share Your Experience In Social Media
Sharing is caring! Feed up your social accounts with your impressions and valuable content. Do not forget to related hashtags like #shopifypursuit #shopifyexperts #pursuit2020
Social media is where you start the first connections. And continue with the interactions. Do not underestimate it. Leverage it!
Before The Finish
This is my approach for the Shopify events and I see its benefits every time. Shopify Pursuit 2020 Amsterdam was fantastic for us. We connected with many partners, gained new friends and potential business deals. And we are so happy about it. I guess, what I have listed above is a good reference for any Shopify partner in any event. Follow and implement the advises properly and enjoy the events!
Hope this blog post helps! If you have any further questions on this topic please feel free to reach us out on Linkedin.
Shopney provides Shopify and Shopify Plus brands with the strongest mobile shopping app solutions they need to succeed in the mobile-centric eCommerce universe.
Our set of integrated mobile app plans help Shopify merchants from all levels to accelerate their growth and overall customer satisfaction with the top-notch mobile shopping experience.
If you want to partner with us visit our partners page here.
And you can check some of the great apps we build at Shopney here: