Smart Tips To Improve Customer Engagement For Your Business In 2023
If you are a Shopify store owner, the world is yours. Because, online shopping is chosen by more than 27% of the entire global population which equals more than 2 billion people! Incredible, is it not?
With so many customers making purchases at the click of a button, it is very important to keep them engaged. Online customer engagement is the key to running a successful Shopify eCommerce store or any online store for that matter.
You must keep in mind that in today's world, you cannot think about an online commerce strategy without mobile at the core. As of 2023, online shopping is being dominated by mobile in almost every aspect as we have discussed this in a previous blog post.
The reason for it is so simple. Mobile devices provide a more practical online shopping experience and user behaviors are getting more and more mobile-oriented as they are the center of our attention.
So, mobile apps have a critical role to increase online customer engagement for your business.
However, having a mobile app for your Shopify store is only half the way. You need to have strategies in place to increase customer engagement and thereby achieve customer retention for your every sales channel!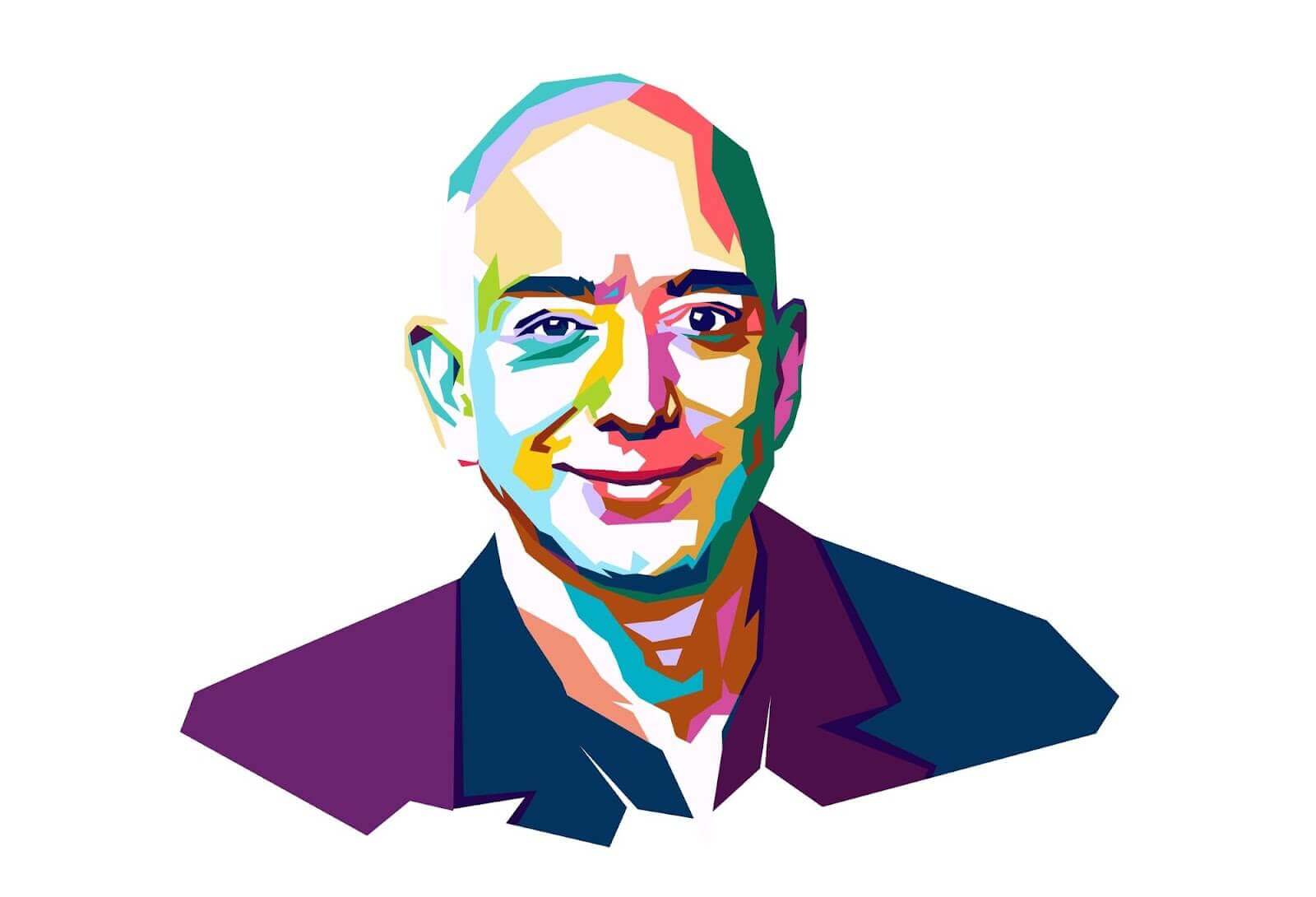 Nevertheless, succeeding this on your mobile app will contribute a lot more! It's a fact that any brand above the beginner level should have a Shopify mobile app for increasing customer engagement more, higher user retention, and more sales through mobile.
We have created a handy checklist of methods to increase customer engagement and thus increase profits in every sales channel & aspect including mobile apps! Let us take a look at them.
"We see our customers as invited guests to a party, and we are the hosts. It is our job every day to make every important aspect of the customer experience a little bit better. - Jeff Bezos"

1.Communication: Why is it important in eCommerce?
"Well, duh" you might say, but you will also be surprised that many businesses fail to have a good communication strategy in place. Conveying accurate, insightful and interesting messages to your customers will keep them engaged and happy. There are different ways of communicating with potential and existing customers. Here are a few of them:
a. Social Media Engagement
This is a must-have for any online eCommerce business. Social media is a double-edged sword. Done the right way, you can build your brand tremendously. Done the wrong way, your brand value could decrease. So how can you accomplish it the correct way?
First, be active and present on the most common social media websites. This includes Twitter, Facebook, Instagram, TikTok, Pinterest and more. Second, post content at a good frequency. The content can include details of promotions, discounts, sales, specific offers, item launches and more. Keep it in sync with your brand, and show off your creativity!

b. Email Engagement
You might be thinking, do people still check their emails? Yes, they do. There are 4 billion email users in the world. Engaging with even a minuscule fraction of this number can lead to increased customer engagement! Email marketing can be of multiple types. One kind is follow-up emails after purchase.
This is to ensure customer retention. Another is promotional emails for new products or offers. This can be sent to both new customers as well as existing ones. You can also send monthly round-up newsletters and the occasional survey. Be sure that you keep your emails easy to read and include handy links to your online store!
c. Responding to Customer Feedback
Communication goes both ways. You should be in contact with your customers and also listen to them. Conversational marketing is the key. Customer feedback can help improve your products and website.
Pay attention to what your customers have to say, and record the important information from these conversations. Ask them for information via surveys, polls, reviews, and more. Keep options for anonymous feedback as well. Increase customer engagement with these simple tactics.
d. Online Reputation Management
Yes, this requires a separate section. Do not shy away from negative feedback. People come from different backgrounds. Naturally, they will have varied hopes from eCommerce stores.
Sometimes, this might lead to bad reviews or unsatisfactory shopping experiences. Other times, you might make a mistake with their order. Either way, it is essential to immediately resolve the issue. Provide refunds, replacements, and most importantly, gently communicate with the customer.
2. Online Customer Experience: This must be top-notch!
An eCommerce store needs to have both website and mobile strategies in place to increase online customer engagement. Your content needs to be tailored for desktop version websites and mobile apps. Here are some techniques to provide a satisfying experience for your shoppers.
a. Search Facilities
Isn't it frustrating when we are fervently looking for a product but cannot locate it? Well, that applies online too. Your website and app need to have good search capabilities. If customers can quickly find the item that they want, they will make the purchase immediately.
On the other hand, if they do not locate it quickly, then you can say goodbye to that sale. Add tags to each product online to facilitate easy search. Use popular keywords, allow for variation in spellings and keep it simple and structured. This is a great business strategy, and it also increases online customer engagement.
b. Eye-Catching Website Pages
Whether on mobile or computer, your website landing pages need to be clear, concise and creative. All important information must be included in a manner that is easy to read. Make sure you use color combinations that are easy on the eye. Add extra information about your product to provide better online customer engagement. Also, make sure it is accessible to people with different needs. This can include alt text, captions, and subtitles.
c. Online Ads
A wonderfully made advertisement can go a long way in improving your brand identity and online customer engagement. The ad cannot be too intrusive, and nor should it be irrelevant. Keep it simple and elegant. Spend time ideating a memorable design for your ad. Use insights from data analytics and align it with your budget. Good ads can capture the attention of new potential customers!
3. Customer Loyalty: More important than ever!
What are some tried and tested methods that can keep your customers happy and also invite new customers to shop with you? We're here to help with that. These techniques might seem very obvious, but when done right, they are effective at promoting online customer engagement.

a. Loyalty and Reward Programs
Set up a well-planned loyalty program for your customers. Include different tiers of rewards, and add a monetary value to each point. Branding your loyalty program is extremely helpful in growing customer retention and satisfaction.
Check if it is themed in line with your brand and the items that you sell. Add personalized rewards for more frequent shoppers. Communicate the virtues of joining the program on different media channels.
b. Giveaways, Influencers, and More
This is another great way to increase customer engagement. Host periodic giveaways, especially when you launch a new item. The giveaways should include steps where the customer interacts with you. This could be done by using 'likes', 'retweets', sharing with friends, and more!
Interact with influencers on social media. They can help you promote your products in exchange for sample items. This will lead to your brand being showcased to more potential customers and hence - you guessed it - increased customer engagement.
c. Sales and Coupons
People love it when they get a great deal on their big buy, so do it and hold seasonal sales. Also, offer discount coupons as rewards for purchases. You need to make sure that these discounts and offers do not hurt your bottom line.
Based on your customer demographics, choose an appropriate time to have a sale. This could be a festival or a national holiday. Hand out special discount coupons on your customer's birthdays. Use limited-time discount offers to increase customer engagement.
After looking at the strategies to increase customer engagement, retention & loyalty in general, let's dive into how you can increase customer engagement on your mobile app below.
4. How to Increase Customer Engagement on Your Mobile App?

a. What Is Mobile App Customer Engagement?
Let's start with the basics of mobile application engagement. There four solid stages in this phenomenon as;
Attraction
Engagement
Monetization
Retention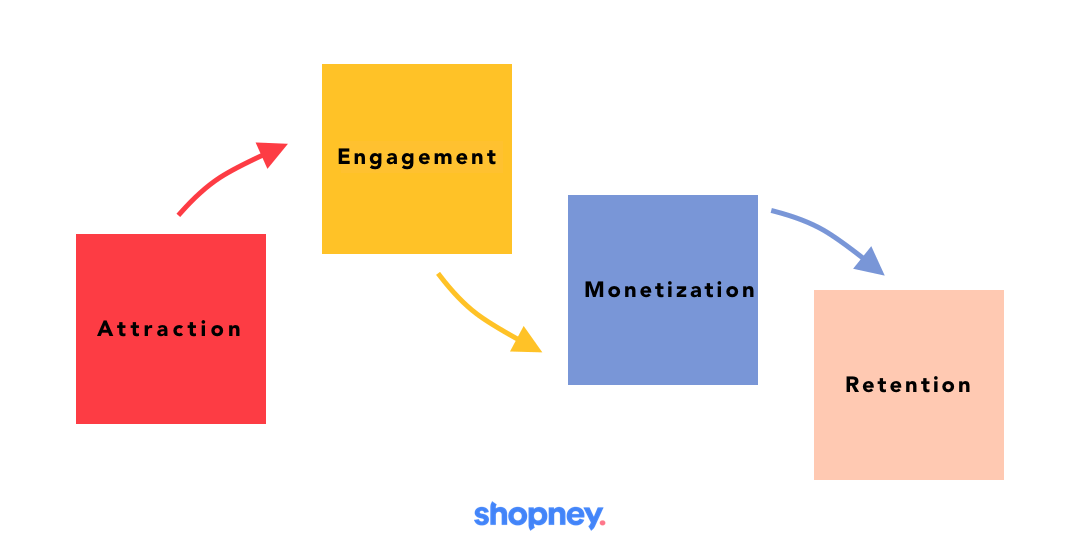 Mobile App Engagement Cycle

From here on, we will discuss each step and share our tips to achieve your goals.
b. How To Create Attraction For My Mobile App?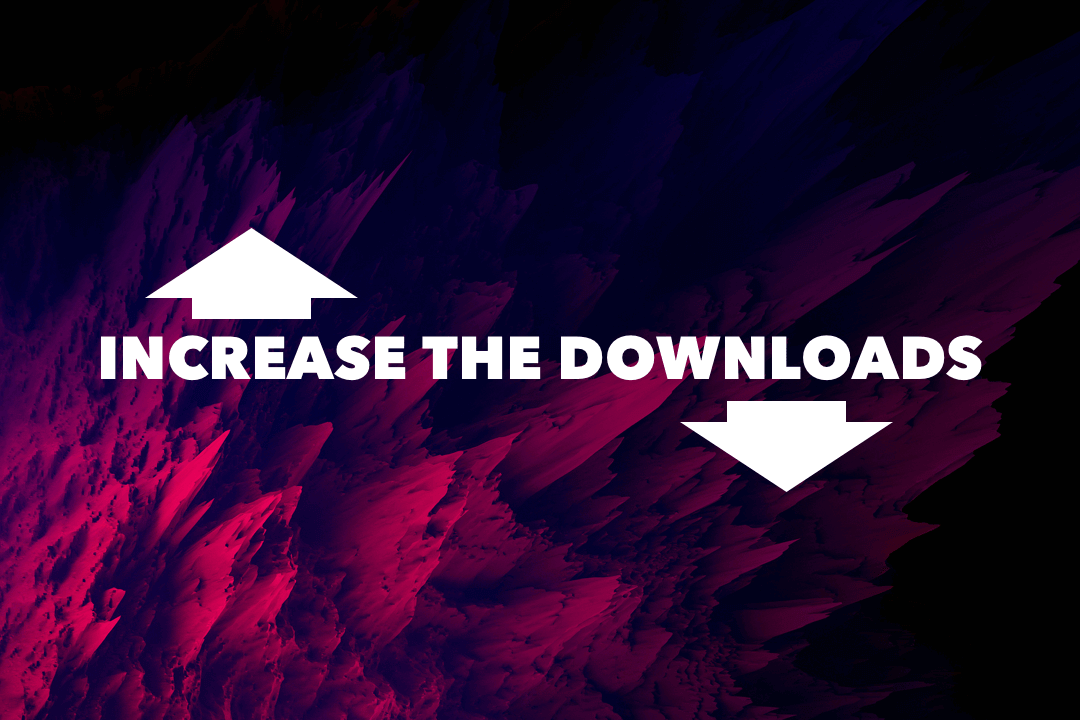 Simply, it means to create an urge in your audience's mind to download your app in Google Play Store or Apple App Store. Considering you already have an audience as social media followers, email lists and so on you have several weapons to get app installs with a small budget or completely without. Here they are:
Send emails to promote your mobile app and app-exclusive offers.
Put an app banner to your web store to promote your Shopify mobile app.
Run social ads for your mobile app especially on Facebook and Google.
Allocate a certain area on your website to mention lower prices in the mobile app.
Make App Search Optimization (ASO) in both the App Store and Play Store.
If you are using customer loyalty apps like Smile.io or Loyalty Lion, offer extra loyalty points for app installs and subsequent app-related actions.
You can also check our other blog post in which we went deeper on this subject. You will find some more beneficial tips there as well.
c. How Can I Improve Mobile App Customer Engagement?

All stages are so important. But this is the stage where you need to pay huge attention. Because the success of the subsequent revenue bringing steps is directly related to this stage.
Increasing customer engagement and active users in mobile applications are the key success indicators. Here are our tips for engaging more mobile app users:
Keep your mobile app design always fresh and appealing to customers.
Offer app-exclusive incentives like discounts and free delivery.
Use push notifications effectively. They are more important than you think!
Optimize its loading, browsing and checkout speed. It should be easy to use!
Enable users to log in and personalize the experience if possible.
d. How Can I Monetize My Shopify Mobile App?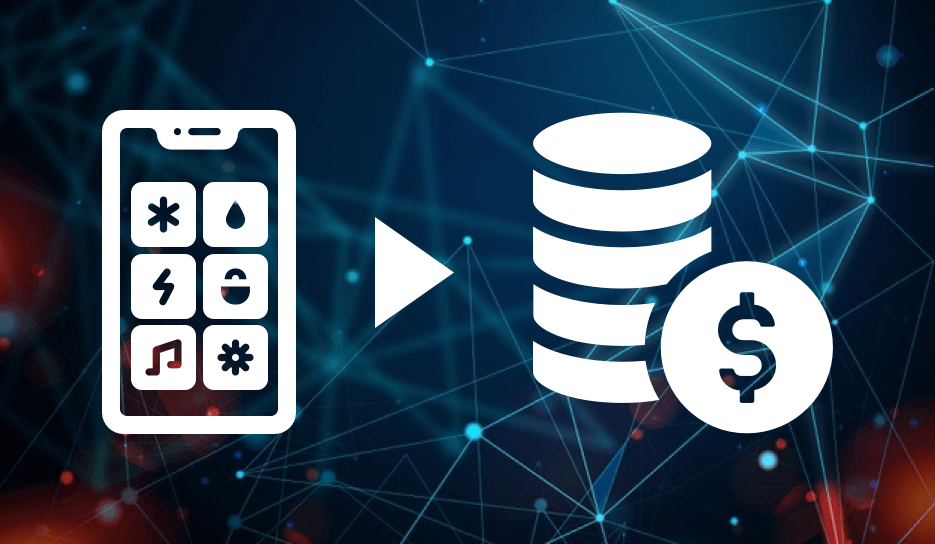 This is the part where the excitement reaches the climax! Because we will talk about money in a way! The dynamics and strategies of mobile app monetization do not differ that much from the one for your Shopify store.
At the end of the day, your mobile app is a sales channel and the user behavior is almost the same when it comes to buying something.
Monetization means sales. And here we will share some actionable tips to increase sales not only in your Shopify store but also in Shopify for your mobile app. Here we go:
Activate abandoned cart push notifications in your mobile app.
Create and promote discount codes. Shoppers love to use them.
Add an in-app chat feature to your mobile app. Remember, quick response converts!
Sell app-exclusive collections and products. Create a reason to visit your app.
Have a solid push notification marketing strategy.
e. How Can I Increase Mobile App Customer Retention?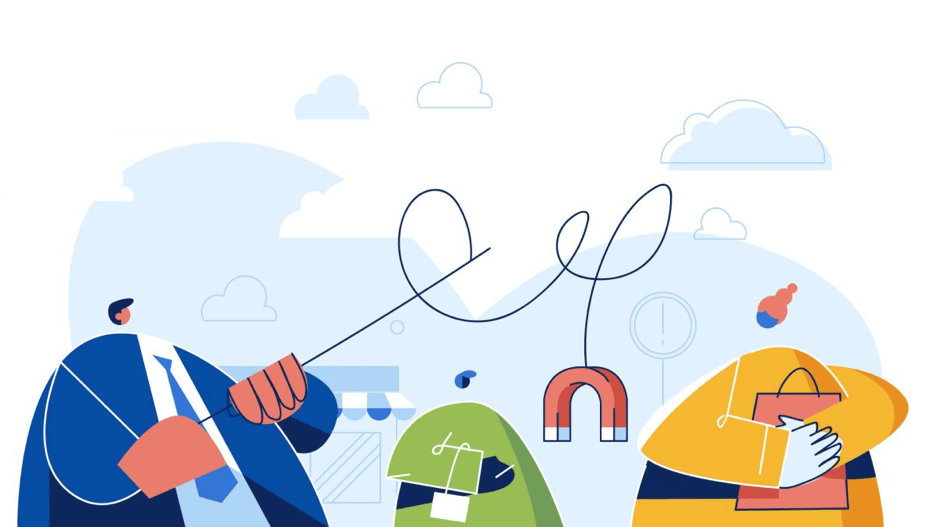 Image: https://www.nextiva.com/

Did you know that winning a new customer costs a company five times more than retaining an existing one? We don't know if we should say anything more to emphasize the importance of customer retention.
The good news is that if you have a mobile app for your Shopify store, you already have the most effective weapon on hand. Because the mobile apps are created for customer retention.
With features like push notifications, in-app messaging, better mobile shopping interface and so on, your Shopify mobile app will help you a lot with increasing user retention. Here are the pro tips from Shopney to increase mobile app user retention:
Use back in stock notifications to call your customers back to buy what they like.
Make sure your customer loyalty apps are integrated with your mobile app.
Send rich push notifications with proper frequency to promote your products.
Make re-marketing for your app with Facebook integration.
Track and measure the valuable event data in your app.
Educate your customers about your business. Use all channels for it.
Resolve customer issues within the app with the in-app chat feature.
Find your own way to delight your customers. Nobody knows them better.

5. The Bottom Line

Here we have carefully broken down what you need to do for improving customer engagement in general & mobile app customer engagement. We tried to give just a few of the marketing strategies you can use to increase customer engagement for your Shopify store or eCommerce business.
Now it's time to digest everything and take the needed actions. Because any action is better than intentions when it comes to online commerce.
If you still have any questions in mind, do not hesitate to shoot us an email about mobile commerce, Shopify for mobile apps or eCommerce in general. Our team of experts will be more than happy to help out at any time.
At Shopney, we know the importance of growing online customer engagement. We provide solutions to convert your Shopify store into an app in order to sell more and engage more. Connect with us now!