Post BFCM Marketing: How to Get More Sales on Your Shopify eCommerce Mobile App?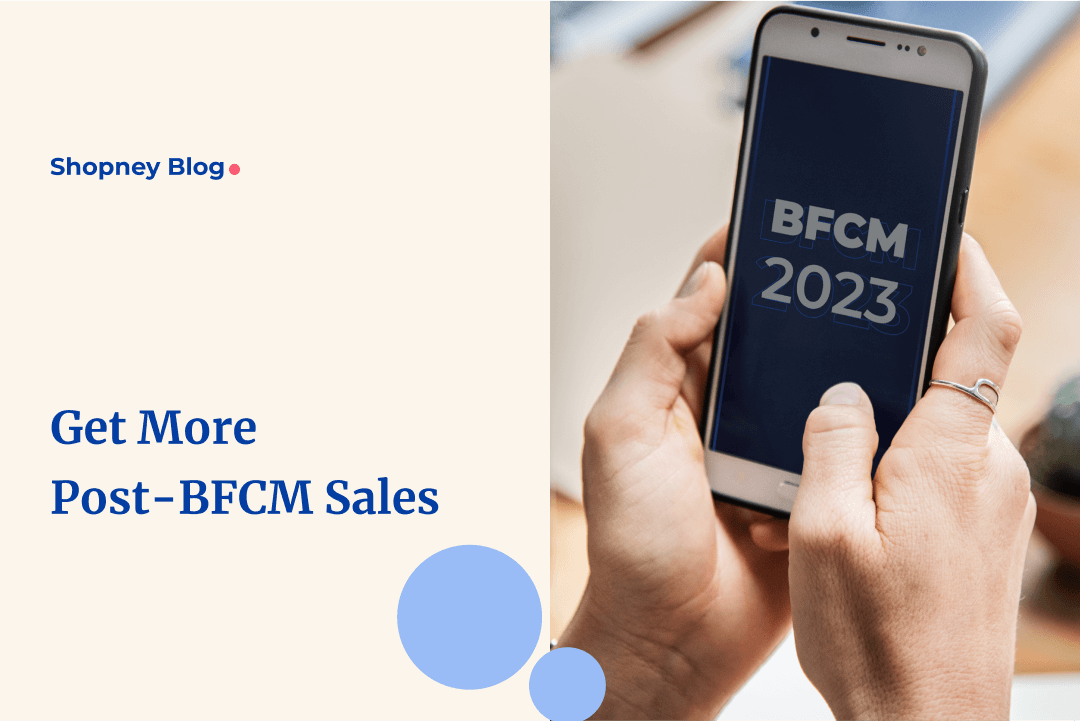 In our previous posts in the BFCM marketing series, we have shared tips on how to prepare your app for making the best of the sales rush and how to create a robust discount and deal strategy.
We also shared templates that you can customize and send to your customers through push notifications to keep them coming to the store.
But what do you do when the mad weekend frenzy is over, and the dust begins to settle?
Many brands see a significant dip in sales, and it can be disheartening and confusing to navigate.
Also, in today's economic downturn, retention is key - and all the effort put into BFCM needs to give you ROI even after it's over.
It is possible, but as long as you plan it right!
In today's post, we will share how you can build your post-BFCM marketing strategy so the dip isn't drastic and you can enjoy increased sales and revenue consistently for a long time to come!
Building a post-BFCM marketing strategy for your Shopify eCommerce app
Here are some tips for harnessing the BFCM data and new customers you receive to build loyal relationships that also automate your retention:
1. Don't give up on push notifications
Maintaining a connection with your customers is essential, especially after the sale, to nurture BFCM shoppers.
One of the easiest and most engaging ways to do that is through push notifications.
But remember- don't be pushy with push (pun intended); learn to craft engaging alerts that are also personalized to avoid your shoppers uninstalling your app.
Use the data you have received during the sale to bring in customized push notifications, which will drive more revenue.
For example, some of your products may have sold out during the sale, and there is still a demand for it post BFCM.
Use push notifications to remind your users that it's back in stock, which will also bring more revenue for your brand.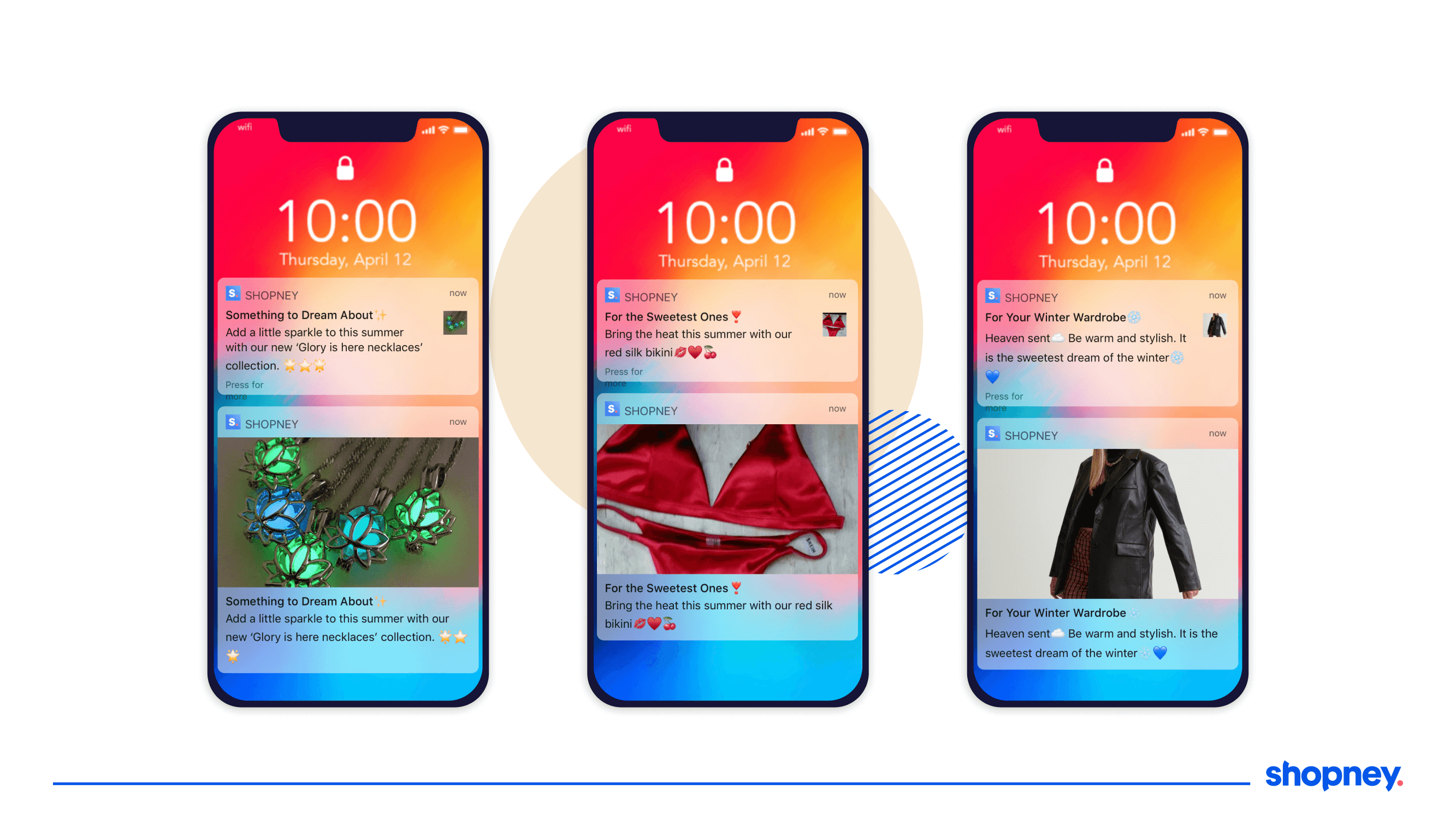 2. Drive product reviews from BFCM shoppers
After a sufficient time has passed after the sale, enough for your shoppers to have tried out their purchases, encourage them to leave reviews and share their experience.
Social proof like this will show prospective customers your product's quality and value and will drive purchases and orders for a long time to come.
Recommended Read: How to Get More Reviews and Ratings in and on your Shopify eCommerce Mobile App?
3. Use BFCM data for personalized product recommendations
BFCM customer data is priceless. Take a look at what were your best-selling items, and look for patterns that can help you create unique segments of your customers.
By analyzing purchasing patterns, you can suggest products that suit the individual preferences and needs of your customers, increasing the likelihood of more sales.
4. Revise your discounting strategy
Your BFCM data will also give you clear indications of what deals, shipping offers, tiered discounts, etc., your ideal customer likes.
Try to build in some of the things that worked into your year-long discounting policy to keep those shoppers coming back for more.
5. Build an engaging loyalty program
Loyalty programs are excellent to encourage repeat purchases.
Offering exclusive rewards, points, or discounts can incentivize customers to return.
More importantly, loyalty program members tend to spend more compared to regular shoppers!
Don't forget to promote your loyalty program through various channels like SMS, email, and social media, where you highlight the benefits customers can get from joining.
Recommended Read: How to Use a Mobile App Referral Program to Reach More Customers and Increase Shopify Store Sales?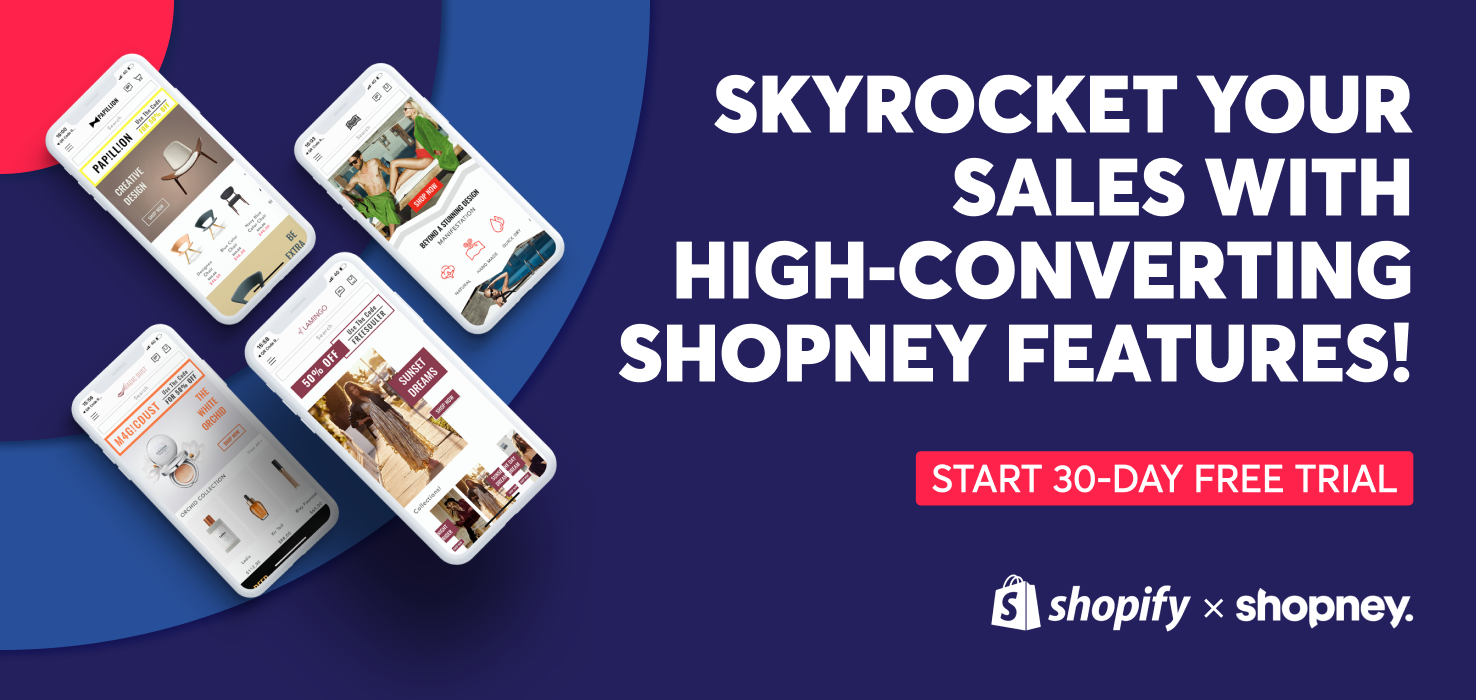 6. Get repeat purchases through subscriptions
Subscriptions can be a game-changer in enhancing customer lifetime value (CLTV), especially for those who purchase replenishable products like skin care or beauty items.
Create segments based on which customers will soon need to refill their supply of your product and encourage them to subscribe by highlighting the savings and convenience it offers.
This can supercharge your retention strategy and bring more consistent revenue that doesn't need manual intervention from you every month!
Recommended Read: How to Increase Repeat Purchases on Your Shopify Store Mobile App?
7. Ensure customer support handles post-purchase issues
The BFCM season, with its mad rush of orders, often brings a surge in customer inquiries and issues.
Being proactive here is key. From automating responses to under a minute for order tracking and shipping-related issues, sending updates on their order through push, SMS, and email, also ensure your customer support team is ready to resolve urgently.
Addressing any concerns customers may have promptly will foster trust and encourage repeat business.
Some of them will also include that in your review, which will influence new prospective customers to trust your brand.
8. Celebrate your wins on social media
Keep your brand at the forefront of customers' minds through social media.
Encourage customers to follow your social handles and post user-generated content and influencer collaborations to nurture them until the next sale.
This is great for building a community of like-minded prospective customers who jump at the next big sale or product launch you have.
Recommended Read: How to Use Social Media to Promote Your Shopify Store Mobile App?
9. Maintain BFCM infrastructure
Don't dismantle your BFCM setup just yet.
Keep your web development, social media, creative, ad operations, and customer service teams, especially for the few weeks right after the sale, so any customer issues or logistical processes are accessible.
The same setup can also be used for other big holidays or events you may have planned!
10. Leverage paid ads for maximum reach
Getting traction through organic mediums is tougher than ever.
Unfortunately, even Paid advertising, especially on platforms like Facebook and Instagram, while they are a powerful tool for customer acquisition and retention, is returning low ROI.
So why do we still recommend this?
It's because, as the holiday season progresses, with Christmas and New Year's around the corner, the natural urgency to shop increases.
Capitalize on this by running targeted ads with compelling creatives until January so that your ROI from ads is justified.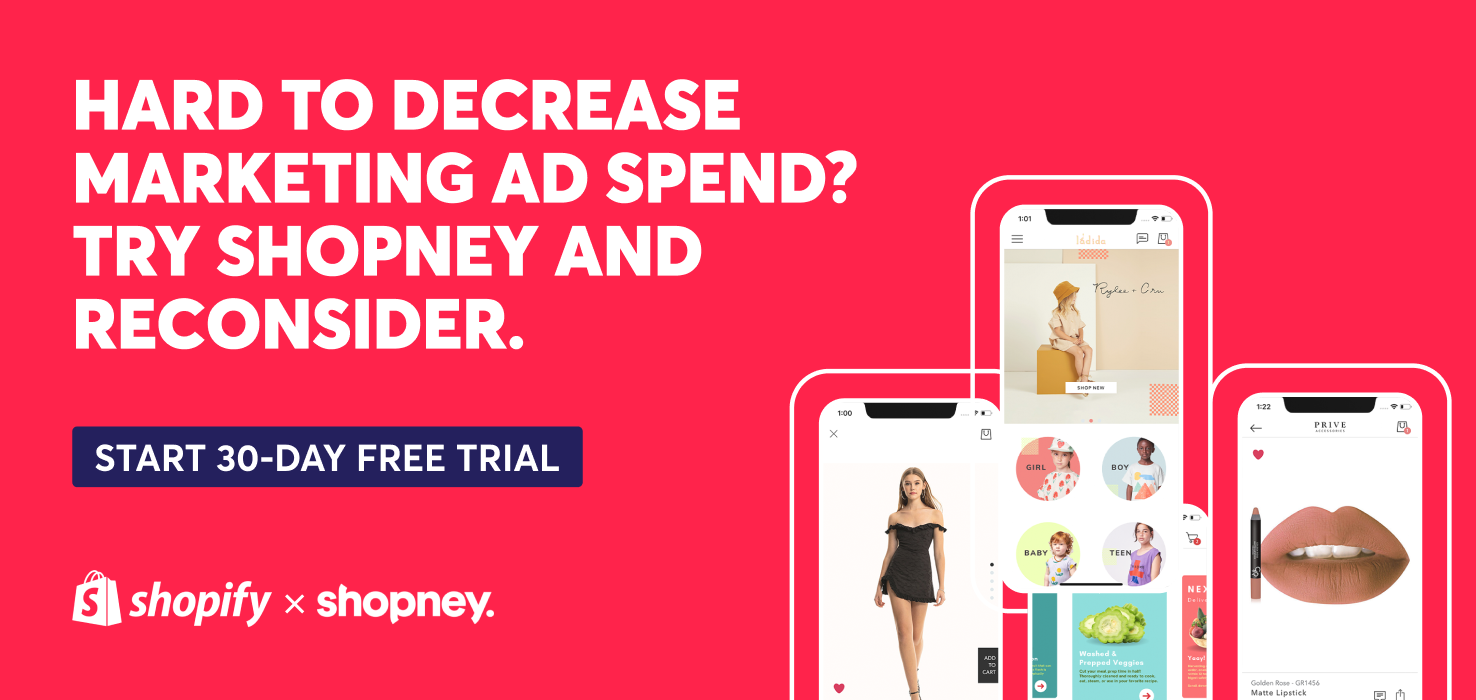 11. Utilize email marketing wisely
Email marketing can be particularly effective for many shoppers, especially for those who have disabled push or did not install your app.
Like push notifications, you can craft compelling and engaging emails and send them to your BFCM shoppers after a reasonable time post-BFCM.
The urgency of the holiday season, coupled with their past interactions, can drive more repeat conversions.
Recommended Read: How to Use Email Marketing to Increase Shopify eCommerce Mobile App Installs?
12. Analyze and adapt
Post-BFCM is the perfect time to analyze the performance of your marketing campaigns.
Use analytics tools to measure KPIs like customer acquisition cost, customer lifetime value, and conversion rates.
Use this to make data-driven decisions to adapt your future strategies!
13. Seasonal and event-based promotions
Capitalize on upcoming holidays and events like Christmas, New Year's, and Valentine's Day.
Remember- the holiday season will have eager shoppers even after the BFCM weekend ends.
Try to duplicate your BFCM discount strategy without giving the same level of heavy discounts to make the best out of this celebratory time.
14. Celebrate your brand's mission
In the current market landscape, customers are drawn towards brands that resonate with their values.
Even if they've shopped from you because of an enticing discount or deal, you can reassure them that their trust is well placed.
Whether it's sustainability initiatives or charity partnerships, showcase your brand's mission on different mediums like SMS, email, and social media.
Since right after the sale, your shoppers will not want to be bombarded by overtly salesy communication- it is the right time to work on branding activities like this.
15. Leverage content marketing for continuous engagement
Engage your audience with high-quality, relevant content that adds value to their lives.
Share tutorials on making the most of your products or build a series of community-led posts where customers want to get featured on your blog or social media pages.
Whether it's through blogs, videos on Youtube (especially shorts), or downloadable infographics (For example, you can deep dive into BFCM data and visually show how shoppers purchased during BFCM), content marketing can serve as a powerful tool to establish your brand's authority in your niche.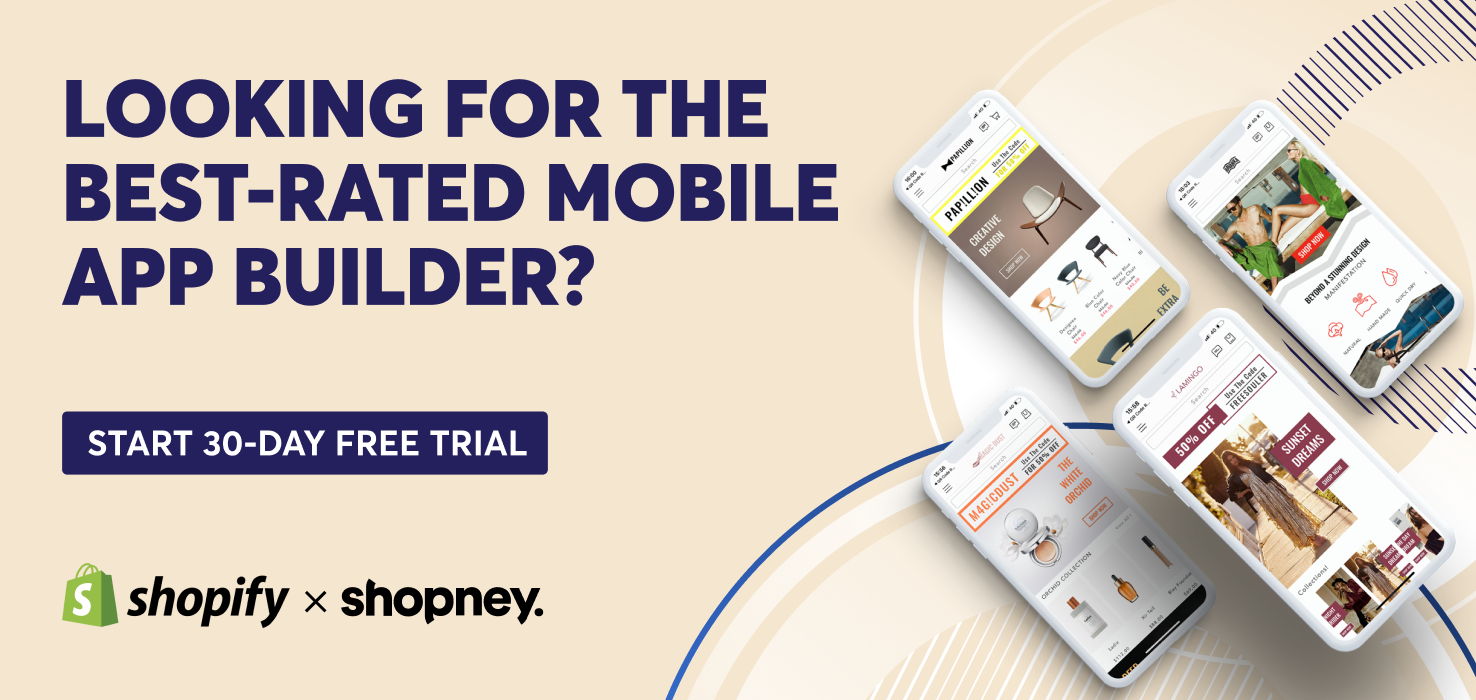 Conclusion
As we navigate the post-BFCM landscape, it's important to be proactive to efficiently tackle the dip in sales that will inevitably happen.
View this as an opportunity to build on the momentum generated during BFCM!
With the right post-BFCM marketing strategy, you can continue to build customer engagement and drive sales.
Reach out to our team at Shopney, and let's work together to set up a strategy that keeps your sales consistent!