Chapter 2: Mobile Commerce
Shopify Merchant's Bedside Book - Mobile Commerce
If you think your mobile website is enough to keep you ahead in the mobile world, think twice! Top Shopify experts say you must shape each brand experience you offer around mobile. Learn how in this eBook for free!
Download now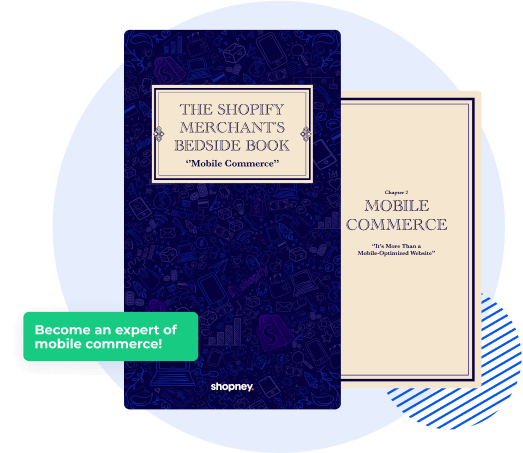 Summary
Mobile commerce is more than a mobile optimized website!
You may believe that you are maximizing your mobile sales potential with a website. Before you decide, check out this ebook!
Impressive mobile commerce stats and facts showing the impact of effective app commerce strategies on your Shopify business.
Gain insights into the latest mobile commerce tips, tactics, and strategies from top experts in the Shopify ecosystem. These experts have supported thousands of stores with their technologies and services.
Contributors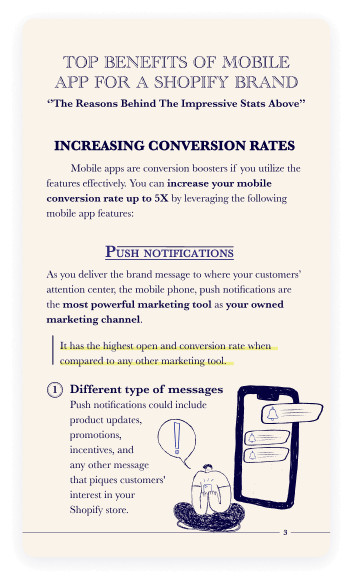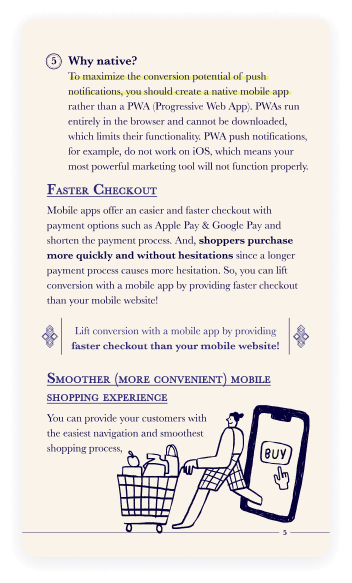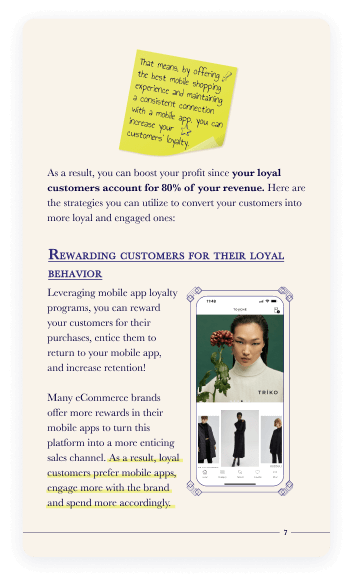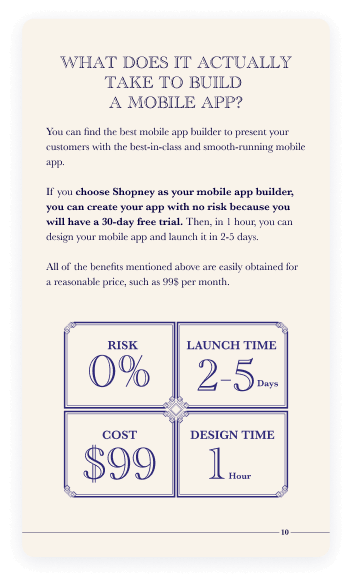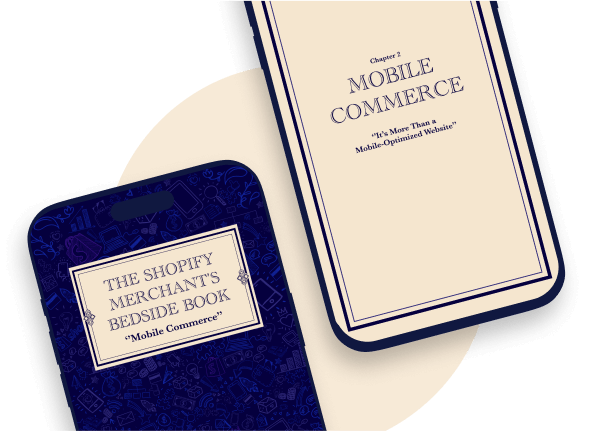 A glimpse of valuable stats and insights
Amazon customers spend 5.5x more time on the mobile app than on the mobile website.
In 2022, mobile apps have 2.4X more orders in app vs desktop + mobile web combined.
Mobile apps increase repeat customer rates up to 75% more than mobile websites.
Amos Shacham
CEO
Managed numerous projects with a decade of international business experience, lead of numerous successful projects.
---
Murat Kaya
Marketing Director
Combining creativity and an analytical approach to support Shopney's global expansion through marketing.
---
Vanhi Bhargava
Founder
Works with startups and SaaS to help them establish their inbound marketing engine to build topical authority.
---
Questions you will find answers to in this eBook
Find the best answers to most asked mobile commerce questions. All of the questions below and many more!
How can I improve my mobile commerce strategies?
What are the KPIs for mobile commerce?
What are the top benefits of mobile app for a Shopify brand?
What does it actually take to build a mobile app?
How can a Shopify agency help with online store merchandising?
What is a Shopify merchant's mobile commerce checklist?
What is a Shopify tech partners' role in mobile commerce?
Is your brand a good fit to build a mobile app?
What are the challenges after building a mobile app and solutions to them?
How can I check if my mobile commerce strategy is successful?