Chapter 3: Localization
Shopify Merchant's Bedside Book - Localization
To unlock your brand's complete market share potential, it's essential to tailor your shopping experience to local preferences. This free ebook will give you the most effective tactics and must-known strategies from Shopify experts.
Download now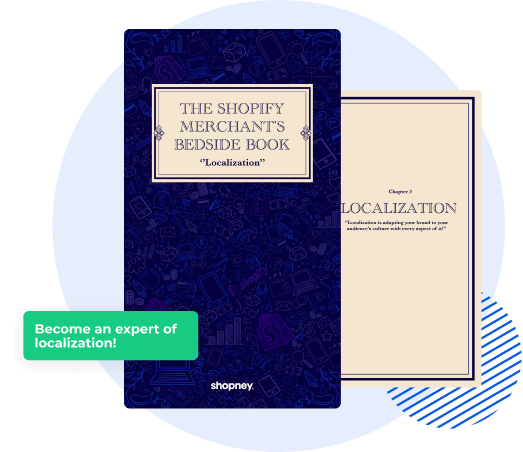 Summary
You can't internationalize your brand correctly without a successful localization!
You may think that you maximized revenue with internationalization. But have you localized your brand properly? Check out this ebook to make sure!
Insightful localization stats and facts will help you to understand the true significance of localization for your Shopify business.
Check the ultimate localization checklist prepared by Shopify experts to localize your brand in most effective and profitable way!
Contributors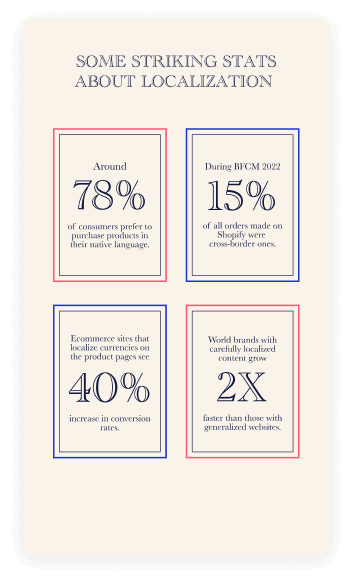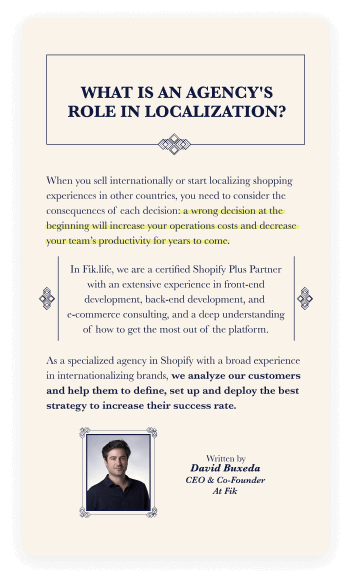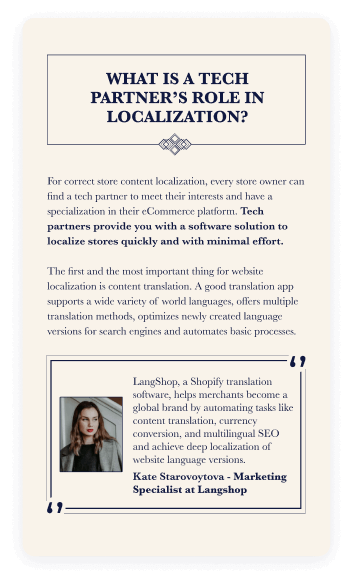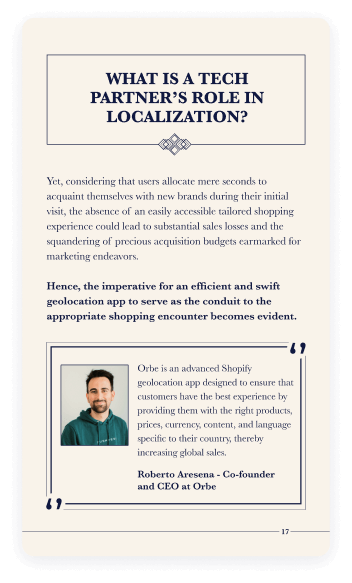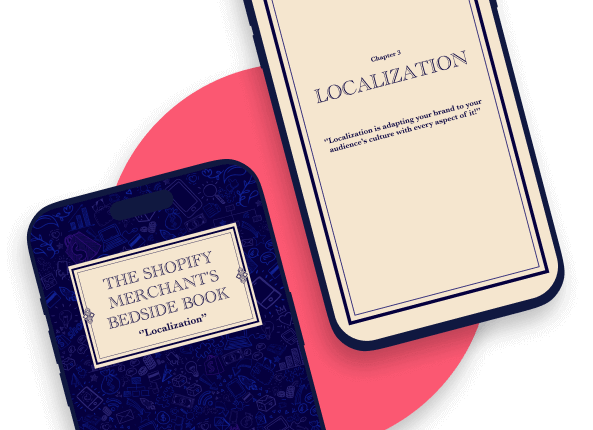 A glimpse of valuable stats and insights
Around 78% of consumers prefer to purchase products in their native language.
During BFCM 2022, 15% of all orders made on Shopify were cross-border ones.
eCommerce sites that localize currencies on the product pages see 40% increase in conversion rates.
Roberto Aresena
Co-founder & CEO
Shopify web developer and Orbe co-founder. Expert in creating compelling localized web experiences for multi-store expansion.
---
Esat Bilir
Co-founder & CTO
In charge of tech and development, he is an absolute eCommerce-head. Doing his best to make mobile commerce better!
---
David Buxeda
Co-founder & CEO
Shopify expert with years of experience in eCommerce. Now as the CEO at Fik, he helps high-growth merchants achieve their goals.
---
Kate Starovoytova
Managing Director
Marketing specialist helps Shopify merchants to optimize their localization strategy through Langshop.
---
Questions you will find answers to in this eBook
Find the best answers to most asked localization questions. All of the questions below and many more!
What is localizing your eCommerce store?
What are the top benefits of localizing your Shopify store?
How can you increase sale by leveraging localization?
What does it actually take to utilize a multi-language tool?
What are the challenges of localization and solutions to them?
What Is a tech partner's role in localization?
Is your brand ready to start localizing cross-border experiences?
How to improve user experience with localization?
What is an agency's role in localization?
How can I check if my localization strategy is successful?