Getting Downloads: How To Promote Your Shopify eCommerce Mobile App
If you want to turn your mobile app into a sales machine, you need to get more app installs by any means. Get our free ebook for top-notch strategies to boost your app's promotion and downloads!
Download now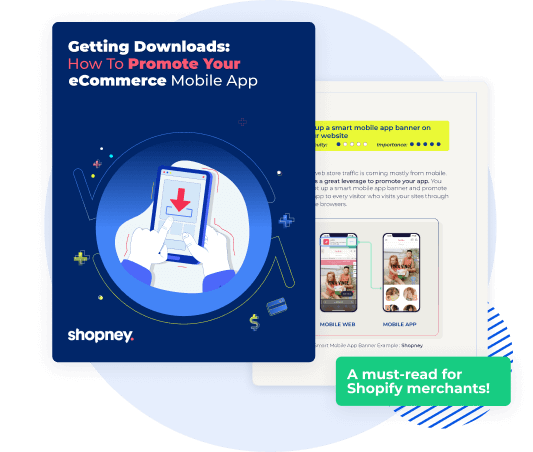 Summary
Your app will not be noticed unless you promote it. Learn how!
You may believe that your efforts in mobile app marketing are sufficient. Check out this ebook to ensure you're maximizing your app's download potential.
You will find out the most effective tips & strategies to boost your mobile app downloads.
Eye-opening mobile app promotion stats and facts will help you understand the impact of effective app download strategies on sales.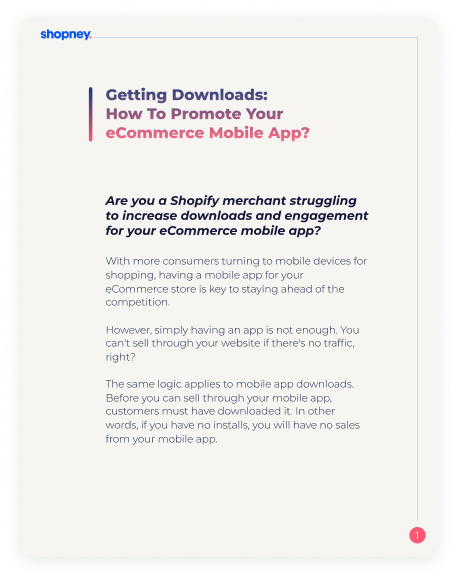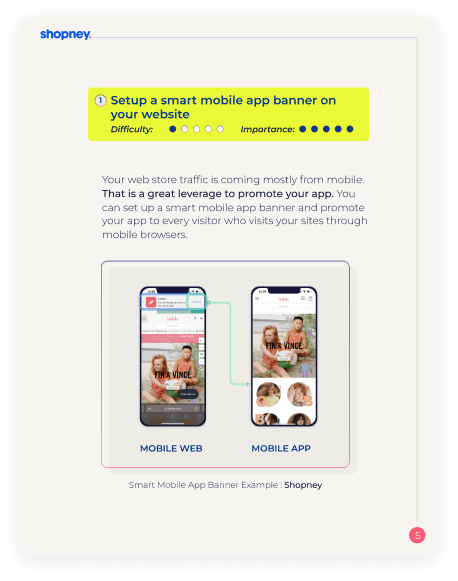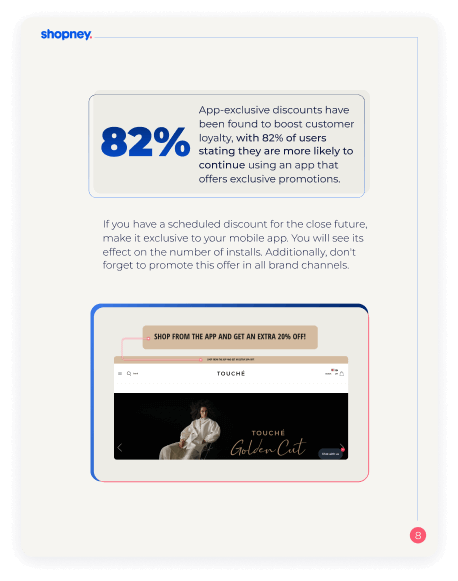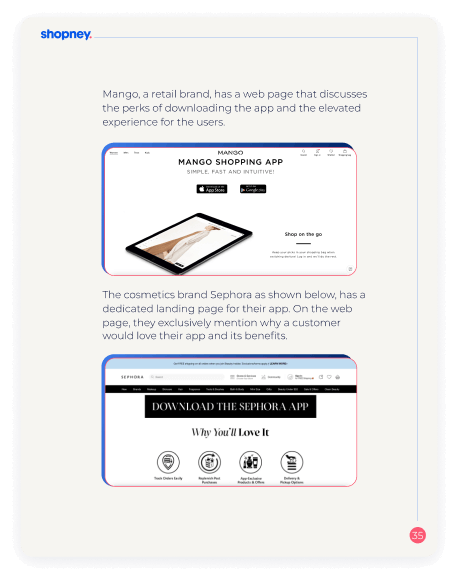 A glimpse of valuable stats and insights
Social media platforms play a pivotal role in app discovery, with 52% of app users discovered new apps through social media.
Mobile apps with a high rating of 4 stars or above are 90% more likely to be downloaded and used by customers.
App-exclusive discounts boost customer loyalty, with 82% of users are more likely to continue using an app that offers them.
Questions you will find answers to in this eBook
Find the best answers to most asked mobile app marketing questions. All of the questions below and many more!
How can I improve my mobile app marketing strategy?
What are the most effective ways to get more app downloads?
What is the role of App Store Optimization on getting app downloads?
In what order should the suggested methods be applied?
How to leverage social media to get more app installs?
What are the impressive statistics about getting more app downloads?
How to use app exclusive discounts to get more app downloads?
How to leverage email marketing to get more app installs?
How to promote your mobile app on your website?
How to utilize deep links to promote your mobile app?