Black Friday 2023: How to keep your Shopify store away from brutal competition?
Facing the intense BFCM competition? Discover how to maximize sales while minimizing marketing ad spend during Black Friday. Dive into our FREE eBook, brimming with expert strategies to give you the upper hand!
Download now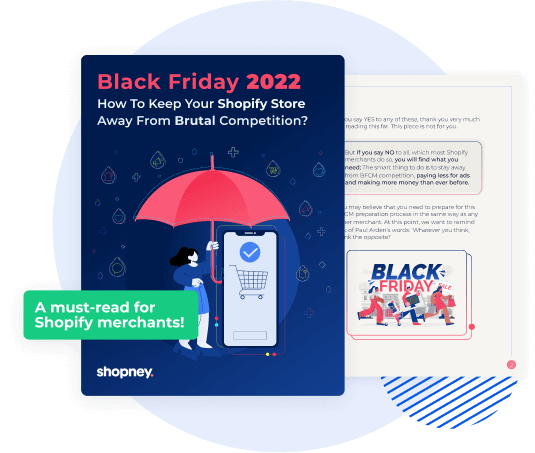 Summary
The real winners of BFCM do not even compete. Learn how!
Can you spend more money on paid ads than Amazon? If not, you must read the tips in this ebook to stay ahead during BFCM without relying on paid advertisements.
During the intense BFCM competition, there is a risk of becoming invisible. This ebook will teach you effective strategies to implement without requiring big amount of marketing budget.
Impressive stats that demonstrate the importance of leveraging mobile commerce during BFCM.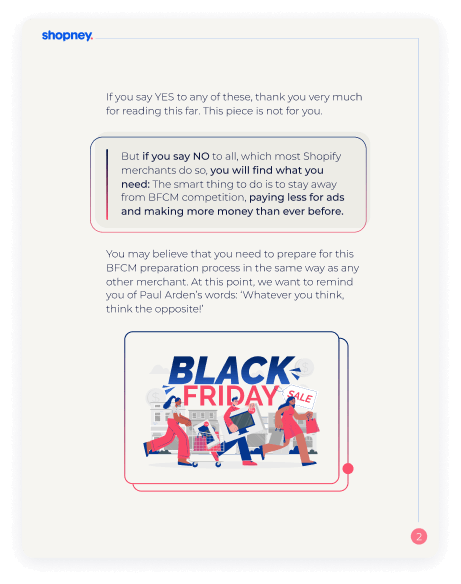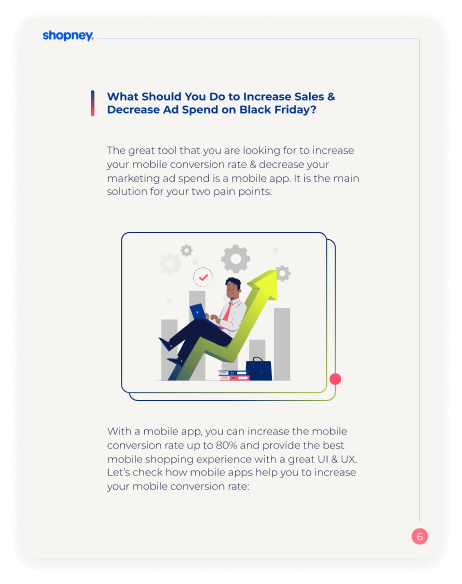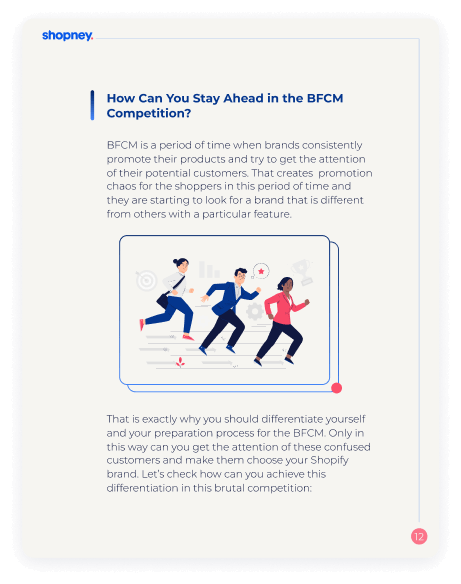 A glimpse of valuable stats and insights
On BFCM 2022, Shopney mobile apps received 7.5x more orders per session than mobile websites.
Mobile sales increased significantly, accounting for 55% of online sales on Thanksgiving and 51% of sales during BFCM.
During BFCM 2022, 76% of consumers shopped online or in store. This was an increase from 70% in 2021.
Questions you will find answers to in this eBook
Find the best answers to most asked how to stay away from BFCM competition questions. All of the questions below and many more!
How to keep your Shopify store away from brutal BFCM competition?
What are the aims of the merchants during BFCM?
What should you do to increase sales & decrease marketing ad spend on Black Friday?
How to prepare for Black Friday and Cyber Monday?
What are the strategies you should leverage during Black Friday?
How can you prevent users from removing your app?
How to keep the momentum after BFCM?
How to leverage the network effect you created with mobile app loyalty programs?
How to increase customer retention & loyalty with a mobile app?
What are the impressive statistics about BFCM?