Ways to Increase Shopify Sales With a Mobile App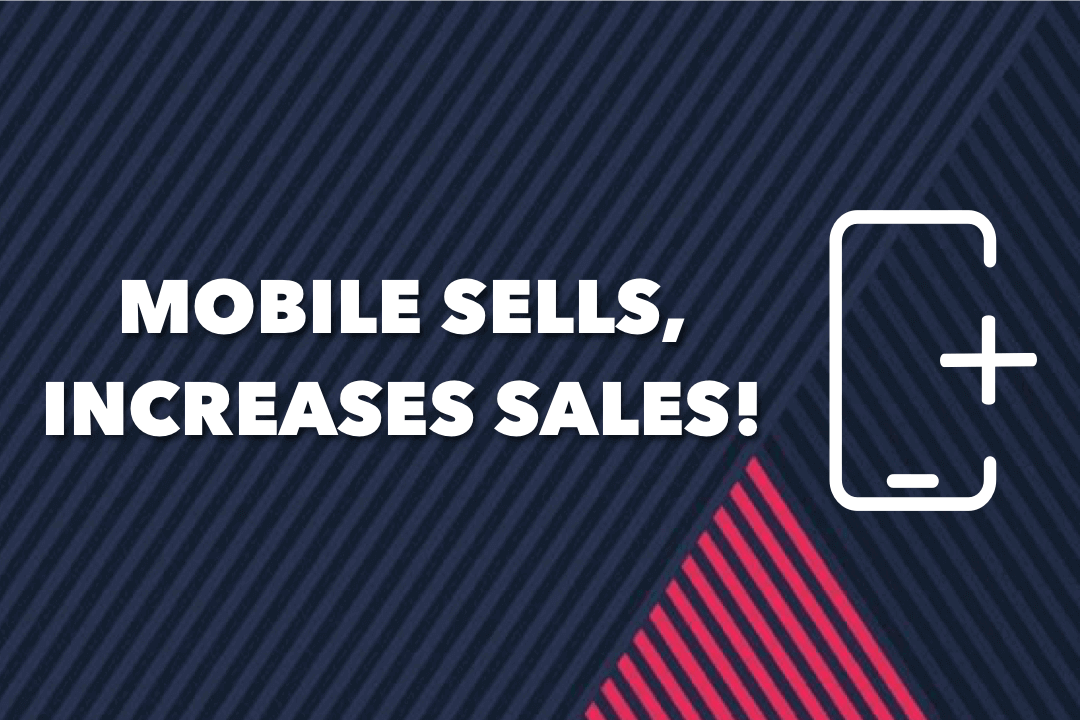 When you think of eCommerce, Shopify is one of the first names that come to mind, and so as it has a 31% share in the U.S eCommerce market. Since Shopify is also becoming the most popular and fastest growing e-commerce platform in the world, it is a much more beneficial and right place for every online business owner like you.
What this means for you is that you're against some stiff competition, so you'll have to come up with some out-of-the-box ideas to engage your customers and to make them come back to you for more.
To do this, you need a stellar marketing strategy in place and more importantly, a Shopify mobile app for your store as this is sure to keep you engaged with your customers and boost your revenue. Now, let us provide some ways to increase your Shopify sales with a mobile app.
1. Use Push Notifications for Continuous Engagement
One of the biggest advantages of using a mobile app for your Shopify store is that you have better control of what messages you must send to your customer and when. Though you can do the same with emails too, they are not as effective as push notifications on mobiles.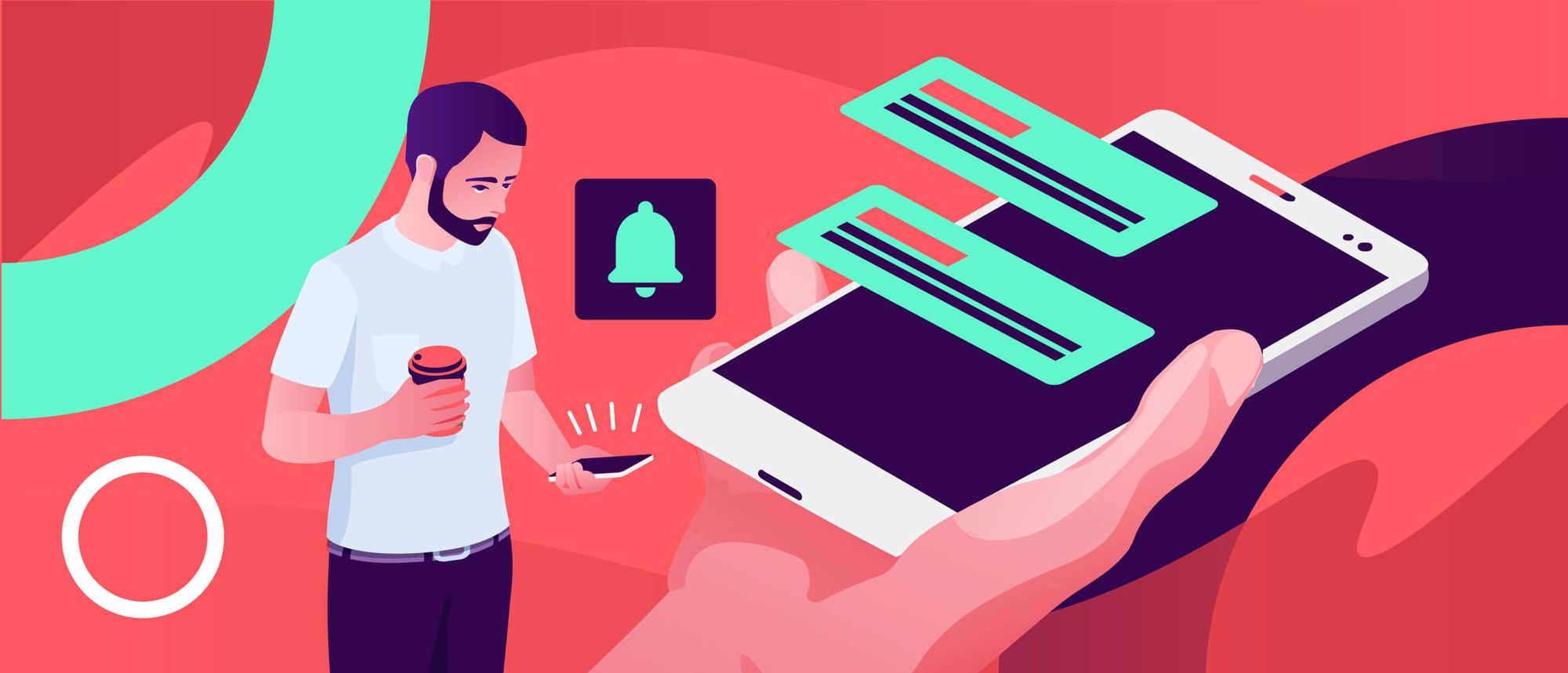 This is because it is estimated that people spend an average of five hours on mobile each day. For this reason when you send notifications at the correct time, they are more likely to see and act on them. Of course, you don't have to send a notification every few minutes. You can boost your user engagement with setting a good balanced strategy of push notifications.
2. Customer Personalization
Another important advantage is that you can increase the Shopify store revenue via personalization. With a mobile app, you have a better hang of what your user browses, his or her preferences, the time of day/night spent on your app, the duration, visited pages, and more. These are a trove of information that can help you craft the right marketing strategies to reach out to them at a time and in a way that appeals to them.
Let's understand this with an example. Let's say you have an individual who often browses through your store just before she goes to bed, typically around 10 PM. During this time, she specifically looks for cotton nightwear and had even added things to the cart, but had later abandoned it.
With this insight from your mobile app, you can send information to that customer at 9.55 PM about the addition of new nightwear to your collection. You can also offer specific discounts that would entice her to buy those cotton nightwear. For some reason, if that customer hasn't opened your app for a few days, you can always send a reminder with a personal offer to entice her to visit your store.
These are some simple Shopify growth hacks that would boost your sales and are possible only with mobile apps. Other channels like emails may not have the same levels of accuracy, personalization, and response. Hence, mobile commerce is the way forward and as a Shopify store owner, you must make the most of it for success.
3. Reduce Cart Abandonment
When you convert your online Shopify store to a mobile app, you can reduce this cart abandonment greatly. How can you do that? When you think your customer is likely to close your app, you can send a pop-up to give them something extra like a special discount if they buy within the next few minutes.
Even if that doesn't work, you can send push notifications reminding your customer that there are items in the cart and they get special discounts if they checkout within the next one hour. Such simple notifications can reduce the rate of cart abandonment and can boost your revenue greatly.
4. Flexible Payment Options
Many retailers today offer flexible payment options to customers with a view to drive more sales. This is even easier with a mobile app. Through this advantage you can offer multiple payment options to your customers .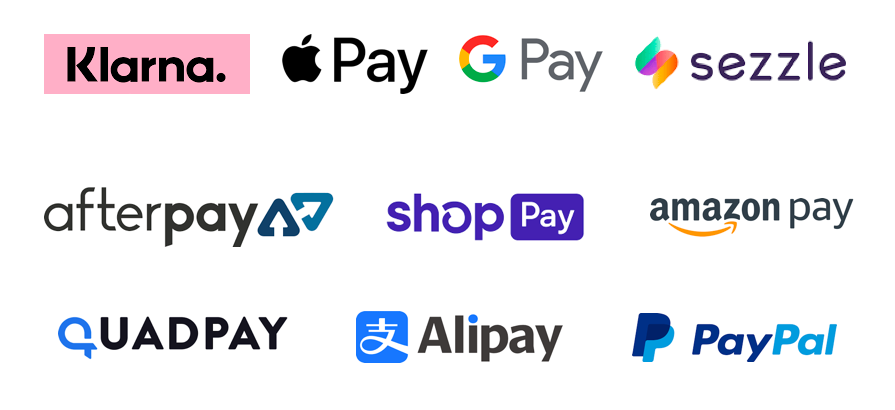 Such varied payment options that go beyond just credit cards are a great way to reach out to more customers as they can be an attractive selling point as well. For this reason, providing  different payment options increases the number of customers.
Such out-of-the-box strategies can drive your app adoption and the resulting sales. Thus, making it one of the key eCommerce mobile app benefits for you and your customers.
5. Omnichannel Retailing
Mobile apps make omnichannel retailing a breeze across different channels. For example, let's say a user has been looking at some products on your web store. Now when the same user downloads your mobile app, he can continue where he left off.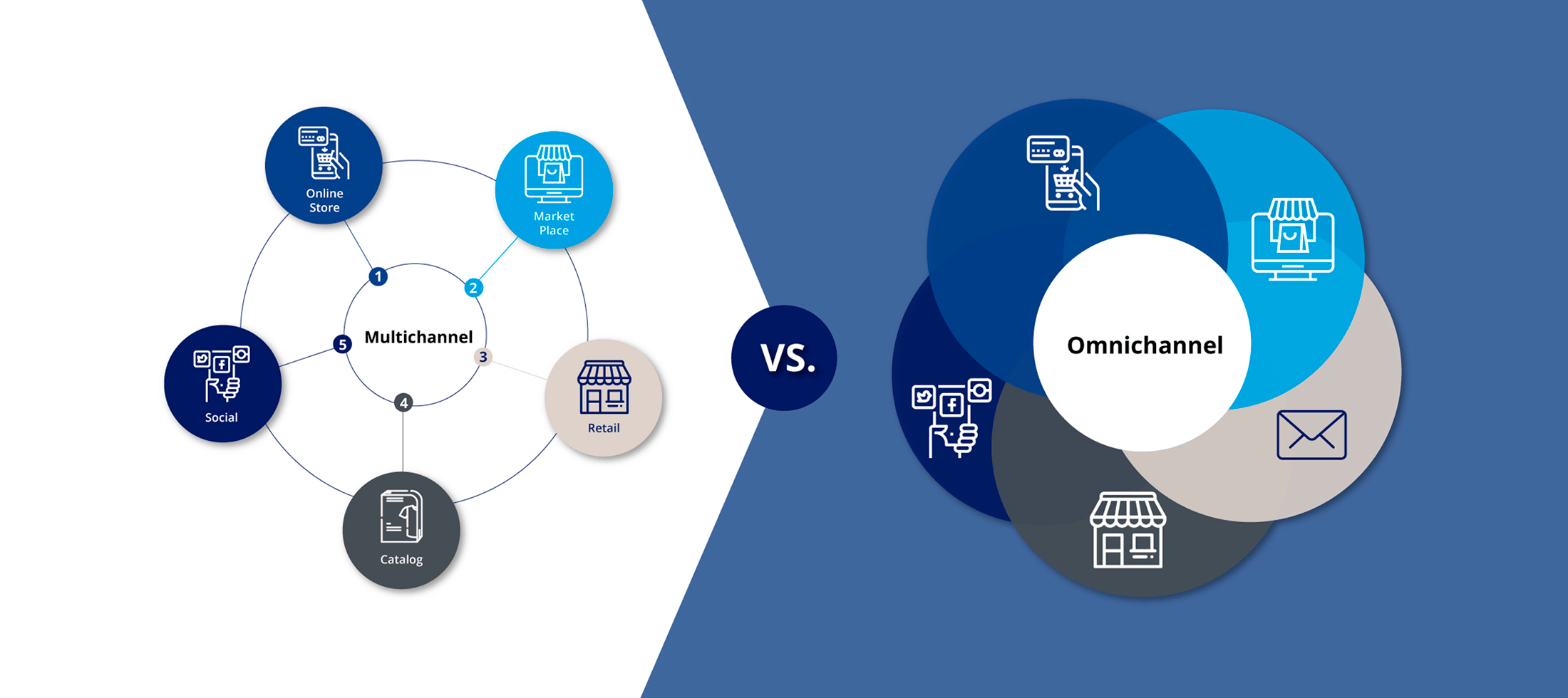 Multi-channel v Omnichannel (Image:eBusiness Institute)
Such a streamlined shopping experience can enhance the usability, discoverability of your products, and overall appeal of your store. It is undoubtedly a great way to bring more people to your store.

Mobile App Makes you Stand Out in a Crowded Market
Shopify mobile app development has come a long way from its nascent stages. You can have anything from a simple swipe design to complex 3D models that will entice your users to download and visit your store.
In today's world of eCommerce stores and mobile commerce, it is all about being unique and giving customers that little extra that they're unlikely to get elsewhere. While discounts are one aspect, you can also think about enhancing the overall shopping experience, so they will come back for more.
Work with the right Shopify mobile app creator like Shopney to get a unique and aesthetically appealing design for your mobile app. This will make users spend more time on it, thereby increasing the possibility for more sales.
Shopney is a leader in the world of mobile app development. It specializes in turning a Shopify store into a mobile app that is highly responsive, intuitive to use, and appealing. Thus, customers would want to spend more time on your store, which in turn boost your customer base and conversion rate.
Also Shopney is integrated with the most popular Shopify apps. So you can utilize your favorite tech you use in your website and also on your mobile app.
Reach out to Shopney right away to start building a successful mobile commerce business through a Shopify app.