Mobile Commerce: How To Adapt Your Business To Today's Mobile World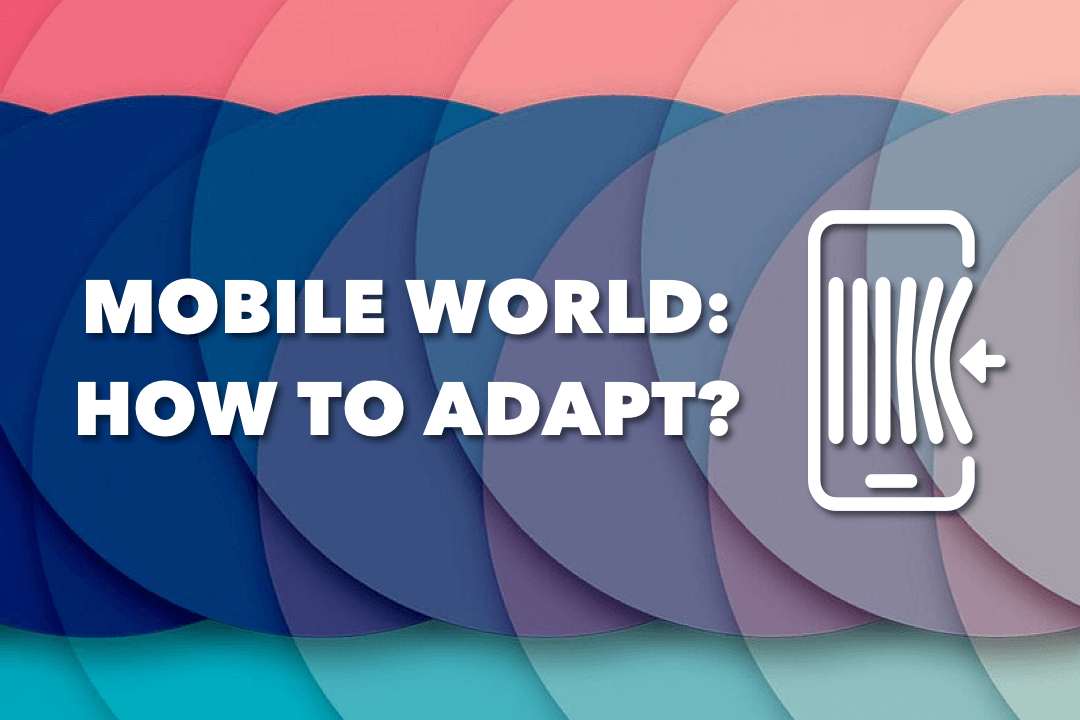 You probably heard of Charles Darwin, best known for his contributions to the science of evolution. There is a famous phrase of him originated from his Evolutionary Theory as a way of describing the mechanism of natural selection. Which is called ''The survival of the fittest''.
From the biological evolutionary perspective, the phrase means that 'the organisms fit the best into the new and evolving environment will survive. It speaks about the vitality of the adaptation to the ever-changing environment.
I think, that phrase perfectly suits the eCommerce world as well. It's changing almost every day, and ''naturally'' selects the ones to become successful and stay alive.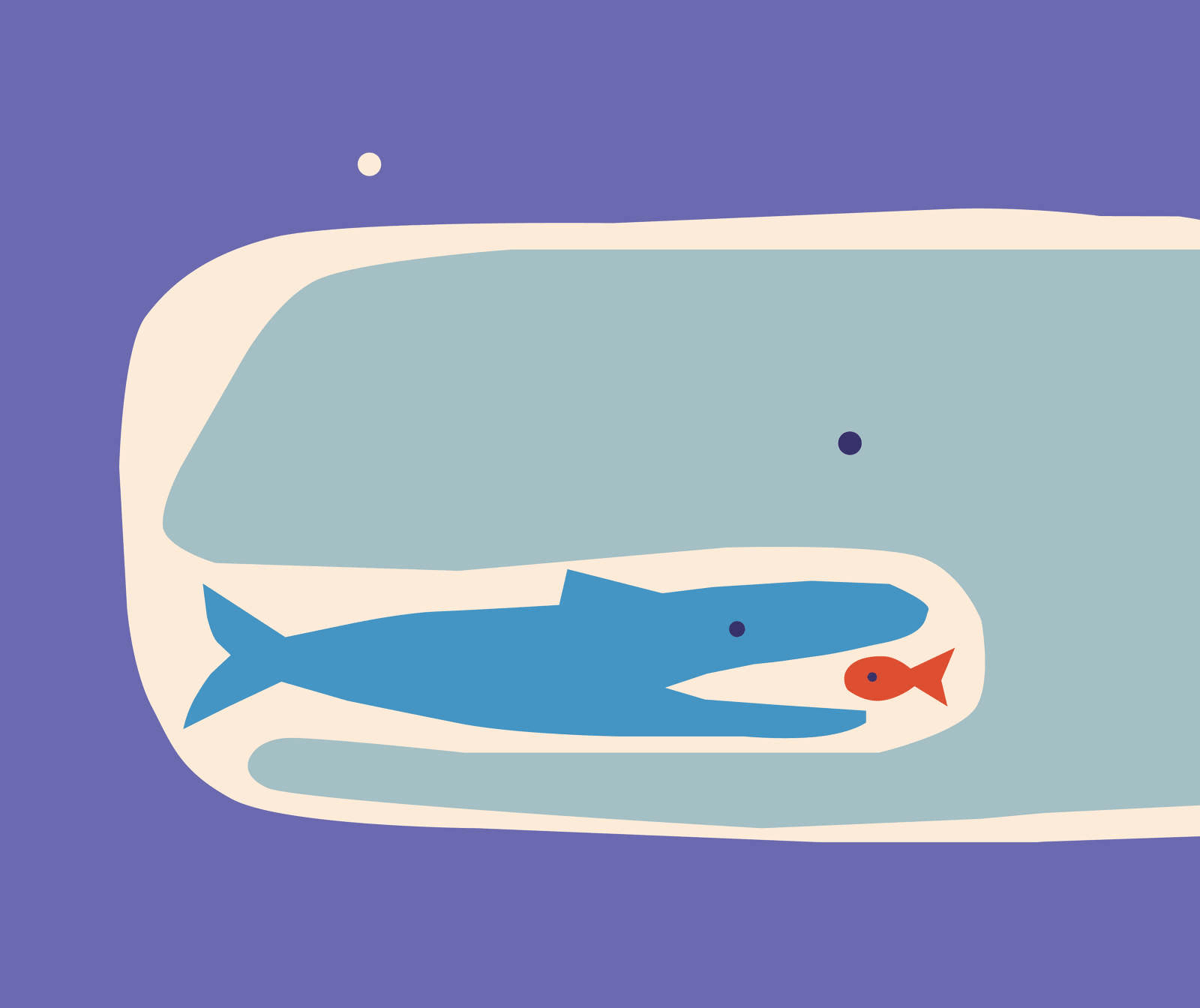 Beautiful Illustration from : Anna Kovacses
In the last decade, we have seen so many new and fit eCommerce brands flourishing around the world. And we've also witnessed so many well-established brands eliminated with the lack of adaptability for new challenges.
And today's biggest challenge for online merchants has to be 'mobile' considering its big impact on user behavior and its increasing share on global eCommerce sales.Isn't it striking to see that almost 73% of global eCommerce sales will be generated on mobile in 2021?
The Latest Challenge in eCommerce is Mobile
Tobias Lütke, the founder and CEO of Shopify has put the spotlights on the importance of mobile back in eCommerce 6 years ago. Today, we clearly see that he was right. And I am not sure if he predicted the mobile's current exact situation. Maybe it is even beyond his expectations. Who knows…
Getting back to the core issue, as the time spent on mobile devices the user habits are getting reshaped accordingly. They consume the content on mobile, share and, buy things on mobile.
Long story short, your customers are perfectly adapted to mobile, and your brand? The answer you give to this question is critical for your business. Mobile is no longer something you can ignore. But how will you know how much is your business adapted to the current mobile eCommerce world?
No worries, this article is prepared to help you out on that! You will find out everything you need to know here to adapt your brand to mobile trends perfectly. And you can always keep this as a bedside guide for your brand's mobile commerce benchmark. Hold tight and let's begin!
1. Optimize Your Web Store Design For Mobile
A fact about mobile Commerce is that it's here to stay. And another fact about it is that the mobile version of your website design is more important than its desktop version. Because the traffic from mobile is way more than desktop. It's more than 70% on average.
Besides, recent studies from Google found that mobile visitors are more likely to revisit sites optimized for mobile usage.
How to Make Shopify Website Mobile Friendly
• Make sure your Shopify Theme is responsive: If your Shopify theme isn't responsive and mobile friendly, you will need to redesign your website for every device and screen resolution for perfect user experience. Thankfully, Shopify has a directory full of responsive themes. Visit, and pick the one best for your business.
• Don't use horizontal images: Back in time when we were spending more time on horizontal screens, the horizontal images were so useful. But they are not anymore. Especially with higher width : height ratio. Instead, you need to go for square and vertical framed images.
• Check the readability of the texts on images: The fonts on a responsive Shopify theme will have no problem with the size and readability. However, the texts over the images can be problematic very often. Because they were designed for big screens.
Display the images on a mobile device and make sure they are easy-to-read. You can consider Instagram's caption fonts as a benchmark. If they are as readable as Instagram's captions, you are very good to go!

• Prioritize one primary image per screen: Every screen should have a focus. This makes it both easier to use and easier to shop. A few clear screens are preferable to a single cluttered screen.
• Test the thumb-friendliness: You should think of thumb-friendly layouts. Because the thumb is the most functioning finger while we use our mobile devices.

If you keep the important and frequently used elements far from the thumb, they will not be user-friendly and, will have a negative effect on the overall mobile shopping experience. ‌‌
2. Build A Native Mobile Shopping App
With the COVID-19 pandemic, online shopping became a necessity for many who haven't ordered a single product online before. And the newbies and the experienced online shoppers are moving to mobile at a greater pace due to mobile habits.
And they tend to settle with their favorite brands' eCommerce mobile apps because as everyone is now selling online, there is a huge noise.
To stay ahead of the competition you should be the first to follow up with the customer trends. This is why leading Shopify and Shopify Plus brands are investing in native mobile apps. And there are many additional benefits of building a native mobile app for your store. Let's check them out together.
The Benefits of Building A Native Mobile App
• Better mobile shopping experience: As they are built specifically for your mobile device (be it Android or iOS) they function in the best possible way. Native mobile offers a better speed, better layout, and faster checkout with gateways like Apple Pay and GPAY. And that translates into more conversion rate on your store.‌
‌
• Free and unlimited push notifications: Push notification is one of the strongest tools of today's eCommerce. You can engage your customers and promote your products for free.

Considering the marketing is the biggest expense with the ever-increasing customer acquisition costs, push notifications will help you save a lot of your marketing budget.
• Positive effect on brand loyalty: Customers are happy when a brand meets their expectations and habits. And they hardly leave where they feel happy. Providing your customers with the best mobile shopping experience will be treasured. Seeing your brand investing on for their good is a marketing asset and will be noticed.
Building a native app used to be a long, costly and painful process in the past. However, it's so easy and very affordable today. If you want to build an app for your store, you can check out Shopney.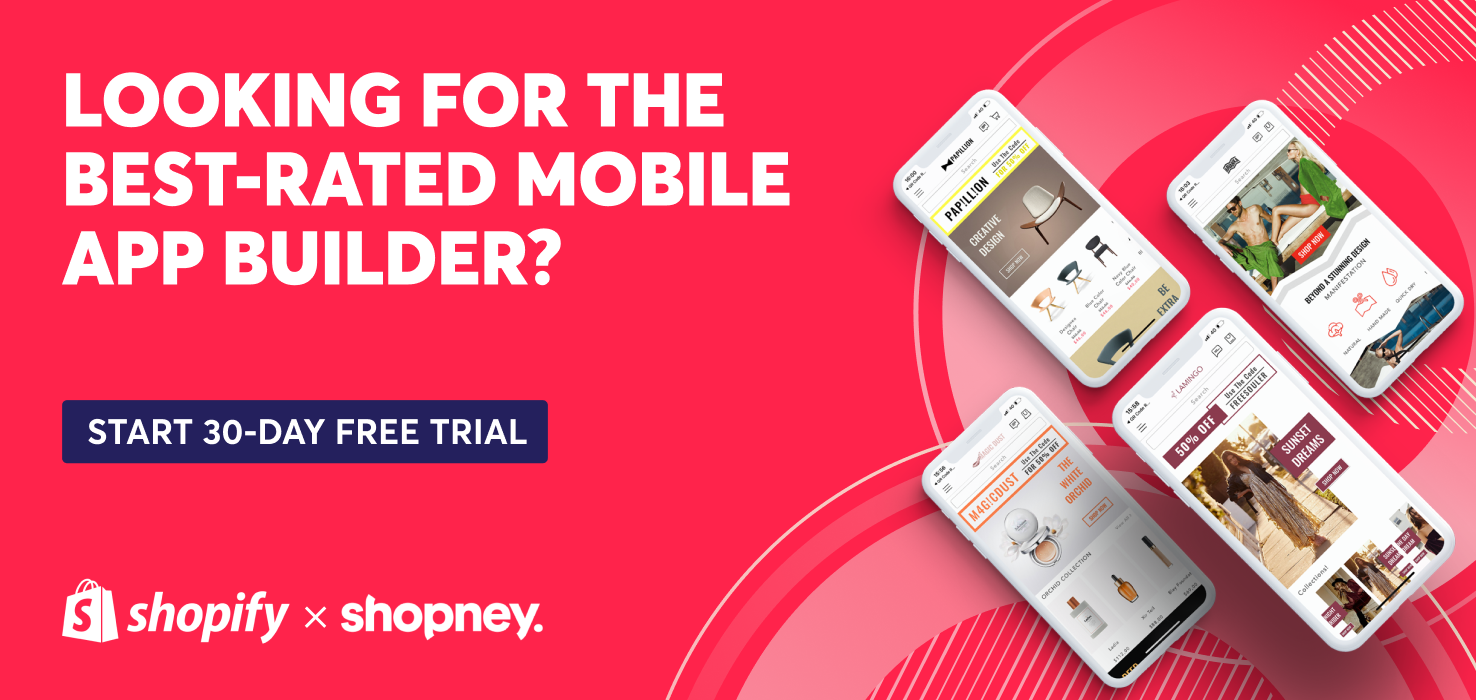 3. Ensure Mobile Website and Mobile App Loads Quickly
If your online store doesn't load quickly enough, you're most probably losing traffic and ultimately sales. What I mean by quick is around like 0.5-2.0 seconds load time.
Additionally, up to 79% of customers who are dissatisfied with a website's performance say they're less likely to buy from the same site again according to Neil Patel.
Imagine you how much struggle to bring traffic to your website to your mobile app. Would you like to lose those customers because of low speed? Of course you wouldn't. Then, let's learn how to optimize your website's and mobile app's load time.
Page Load Time Optimization Checklist
• Reduce image sizes: Big image size is the single biggest enemy of the page load. Reducing the file sizes of the images on your store (on your Shopify dashboard) will have a positive effect on desktop, mobile web, and mobile apps as they use Shopify as the main source for product images.
Make sure all images on your site are under 1 MB. You can use image optimization apps from the Shopify App Store.
• Accelerate with AMP (Accelerated Mobile Pages): AMP (Accelerated Mobile Pages) is, as the name indicates, super-fast mobile pages. Google caches the AMP optimized pages and prioritizes on mobile searches. These pages rank higher and load lightning fast. You can use Shopify apps to get AMP process done quickly.
• Uninstall the apps you don't use from your store: If you have 20+ Shopify apps (free or paid eCommerce plugins) installed on your store, you likely aren't using them all.

Maybe you installed some as a trial, then forgot to remove them. But those apps are running in the background, hurting your site and mobile app performance. Make sure you do some house-cleaning on the unnecessary apps.
4. Reshape All Brand Efforts Considering Mobile
Adapting your brand to mobile requires certain actions to take from many aspects. You need observe every eCommerce activation and make sure they are optimized for mobile and working perfectly.
Imagine, you have done everything under the first three titles above perfectly, but for the sake of argument, your ongoing marketing emails made for desktop and not readable on mobile…
Wouldn't it ruin the rest of your work? Yes, it would. Check out the image below and visualize the audience experience when they open the version made for desktop on mobile. Do you think it could make the effect you want? I guess you don't.
Well, what about the mobile version? You most probably agree that it would deliver your communication message better and smoother. And you know why.
The email design is just an example here. You should observe and check your brand and its outputs from every aspect to make sure it delivers a great experience on mobile.
5. Avoid False-Consensus Effect and Research
When you start a new project, it's always tempting to jump straight to work and implementation. But it's better to avoid that temptation because you need to avoid the false-consensus effect. Because ''you are not your user''.
By definition, the false-consensus effect means that people's tendency to assume that others share their beliefs and will behave similarly in a given context. It's a very common trap and you can fall prey to undesirable mistakes.
Do a Google research prior to any process. A proper research will help you understand who your users are and what they really need. The goal is to create a mobile experience that truly resonates with your target audience.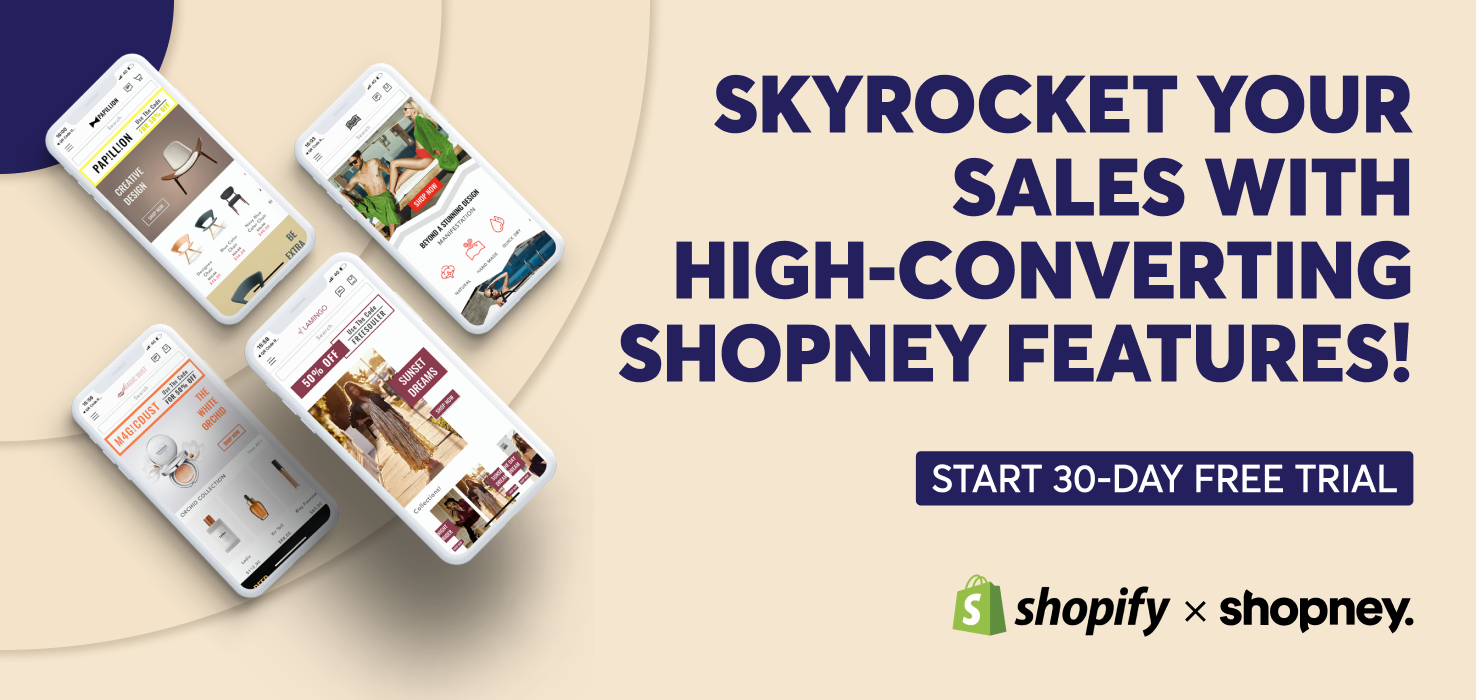 Research Checklist
• Conduct a competitive analysis: This is necessary not only for mobile optimization but almost anything you do for your eCommerce store.

Pay attention to what your competitors has to offer to your common audience and identify which parts you don't like, and why.

Remember, there is often somebody who have done what similar to what you imagine. Do not try to invent from scratch, find it and use for your business.
• Understand your users: Emphaty is the key here. Build user personas to understand better how users will interact with your brand on mobile. Create user journeys and experiences accordingly.
Final Notes
We are witnessing a period where today's digital world is affecting every aspect of our lives. Not surprisingly, as long as human beings continue to shop, commerce will continue to evolve following the latest trends in technology.
Mobile is the latest shift on commerce and it will continue to change within its own frame in the foreseeable future. As an online merchant it's your duty to stay inline with the trends and create user experiences accordingly.
As you would when starting any type of work, think carefully about your goals, and your audience's expectations. An objective observation, a good research, empathy and execution are the keys to unlock mobile commerce success.
I hope this article helps you have a better understanding of some significant mobile commerce dynamics and will stay as a bedside guide to check from time to time in the future.