Mobile App for Shopify: Is Your Business Ready for Mobile App?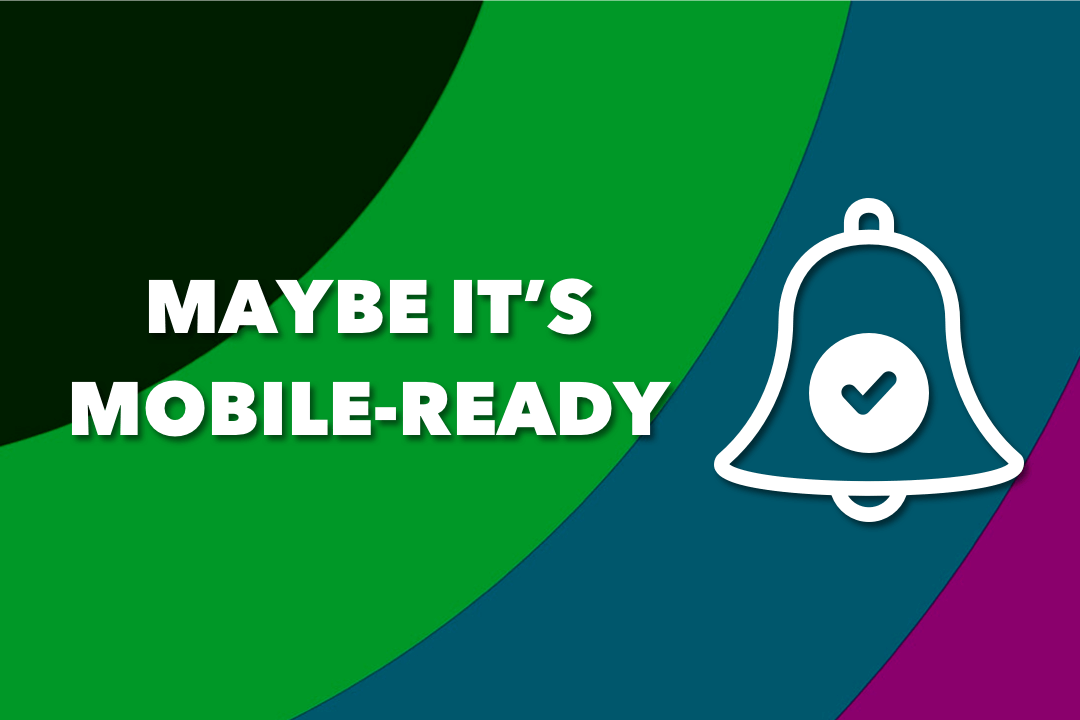 Do you remember from which platform you shopped last time, mobile or desktop? It is probably mobile since now more than %80 of the eCommerce traffic came from there.
If you don't have a mobile app, there is no way that you use the full potential of your business for mobile and here is why.
Mobile apps are very easy to use, store the history & preferences of customers, provide fast check out, and offer discounts & promotions with push notifications. That is why shoppers prefer to use the apps of their favorite brands, marketplaces, and services instead of desktop and mobile website.
And if you have a store with a loyal customer base, the best & preferable way to increase customer engagement is definitely building a mobile app for your business!
In this article, you will find the answers to your questions regarding the conditions to be ready for mobile, the significance of having a mobile app in today's world, how to decide whether your business is a mobile app and how you can turn your Shopify store into an app. Let's start!
How to Make Sure Your Business is Mobile Ready?
You might have a mobile website and think this is enough to survive in the mobile world. Then we have some bad news, it is definitely not.
In mobile commerce where competition is very high, you should take more action and make sure you are mobile ready to get ahead of your rivals. We are here to help you with that! Check the points below to decide whether your business is mobile- ready and what you should do.
1. Optimize Your Website as Mobile Responsive
3 out of 4 of the shoppers prefer to use their phones to check online stores. In other words, there is a huge potential in mobile commerce for you to increase your sales. The first and most important step here is making your website mobile friendly. That means your website should have the same content and should look at the same quality as your desktop from any mobile device.

It is a fact that Google displays mobile optimized websites more in the search results on mobile phones, so you can reach more shoppers by making your website mobile-friendly.
To make sure whether your website is mobile responsive or not, check our article that explains this issue point by point and clearly.
2. Build Your Native Mobile App
If you have a loyal customer base, creating a mobile app for your Shopify store is so crucial. Check the next section to learn more about.
3. Optimize Your Page Load Time for Your Mobile Website and Mobile App
Your mobile website and app should load quickly since a slow load would hurt your SEO and decrease your ranking on Google. That means less number of customers & sales you will reach. If you don't want that, learn more about how you can optimize your page load time from our article about this issue.
4. Create a Mobile Friendly Email Marketing Plan
Did you know that about 60% of emails are opened from mobile devices? That means you need mobile optimization for your email marketing campaigns. Check that article which explains how you can create an effective email marketing campaign for mobile.
5. Use Online Videos to Engage Mobile Users
Videos are one the best ways to reach and engage customers. That is why, you should prepare videos about your product/service and take your place on Youtube to answer potential customers' questions when they search about your service on Youtube and Google.

Also, you can collaborate with influencers and make them share videos about your service/products on Youtube & Instagram & TikTok.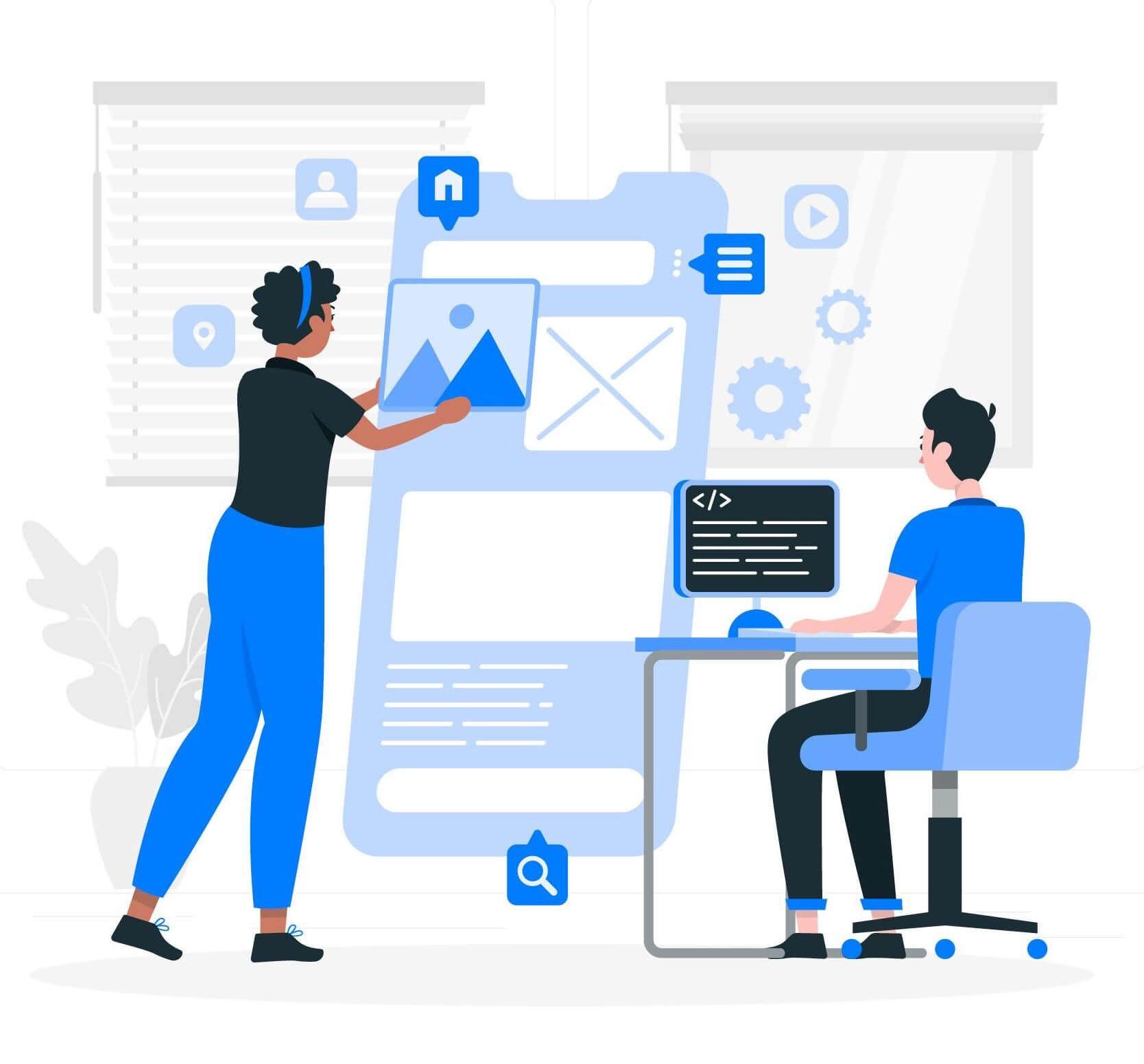 Why is Having a Mobile App So Important in 2023?

1. Most shoppers are on mobile now: During the pandemic, eCommerce has grown in a way that we couldn't imagine before and it changed the shoppers' habits. Most of the shoppers spend their times on mobile websites and especially in their favorite mobile apps now.

Many people who prefer traditional shopping before, experienced online shopping during pandemic and seen how easy it is. Accordingly, many stores that had no online selling option before, started to open their online stores.
At the same time, the number of people who prefer mobile phones instead of desktops for shopping activities has also increased with the development of mobile phones. They are already carrying a device that they can shop for easily, so they wouldn't bother to change it.
As a result, now more than 80% of the eCommerce traffic is generated on mobile and as a store owner, you have to utilize it to survive.
2. You should give a reason to shoppers to prefer you: You need to provide the best mobile experience, make your products look appealing, and offer a fast check out to be preferred by shoppers and you can achieve that with a mobile app.

Also, you need repeat sales that came from the most loyal customer base who spends more money than any other customers. Only in these ways you can utilize this mobile traffic.
The best way to achieve these points is to build a mobile app for your Shopify store.
3. It is the best way to increase customer engagement: With a mobile app, you can provide the best mobile UI/UX experience, make download your loyal customers to the app, directly connect them by using push notifications and make them feel special. In this way, you can engage them, and increase loyalty, repeat sales & conversion.
4. You can increase your mobile conversion rate: Even if you think you have a great conversion rate on your mobile website, you can be sure that there is actually more potential on mobile. As a Shopify mobile app builder, we experienced that our customers have at least 2x mobile conversion rate up to 22x in their mobile app when they compare to their mobile browser website.
5. Now shoppers prefer to search in App Store & Google Play Store: Are you aware of that these alternative search channels are preferred more by shoppers in the last years?  That means, there is a potential here and you should take your place in these platforms. And you can achieve that by building your mobile app.
These are the reasons why you need a mobile app in 2023: to use your potential in mobile, and increase mobile conversion & revenue!

How Do You Know if Your Shopify Store Needs a Mobile App?
If you can't be sure whether you need to turn your Shopify store into a mobile app or not, check the points below as an indicator.
1. If You Want to Increase Conversion & Revenue
Are you not able to use all the sales potential in the mobile? Or in other words, are your mobile conversion rates lower than the traffic that came from here? Don't worry. It is a common problem with an easy solution.
You can utilize this traffic and increase your mobile conversion rate by building a native mobile app. Mobile apps achieve that by providing the best mobile user experience, push notifications, fast checkout, and many more other features to your customers.
On the other hand, your website might have impressive conversion rates and you might be thinking that is the best you can do. Are you really sure about that?

There is always a better possibility and you can reach it by building a native mobile app for your Shopify store. There is always more potential in mobile commerce and why wouldn't you use it?
2. If You Want to Decrease Your Marketing Ad Spends
Are you spending too much money on marketing ads to bring your customers back to your Shopify store? It is most merchants' biggest problem and they are looking for a way to decrease this huge marketing ad spend.
We provide the easiest and most efficient solution with them by offering push notifications. With Shopney merchants can create push notifications campaigns which include flash offers, limited drops and product promotions.
In this way, merchants can  remind themselves to customers, bring them back to the app and engage them.
The greatest point is that since these notifications are free and limitless, you can decrease your marketing ad spend down to 45%.
3. If You Want to Invest in Your Own Sales Channel
Sales channels are the different platforms than your website that you sell your products online which include Facebook, Instagram, etc.

You can turn your store into a mobile app and connect it to Shopify easily. It will be listed under the Sales channels section and you will be able to track your store information including products, products, orders, etc. from one dashboard easily.
Creating a mobile app is investing your own independent sales channels. To clarify more, it is independent since it is a platform that will not be affected by the changes in the social channels including Facebook & Google.

Also, you won't be dependent on the ads on these platforms so you won't need to spare huge budgets for mobile app marketing. You can just use push notifications and build direct contact with your customers.
On the other hand, even though it is an independent sales channel, it will be connected to your Shopify store by syncing the products, orders, etc. to provide easy management of the mobile app.  
4. If You Want to Increase Loyal Customer Engagement & Repeat Sales
Mobile apps for eCommerce are the best and easiest way to contact the most loyal customers directly. These are the customers who buy repeatedly from your brand, spend more money than new customers, and generate 80% of your revenue.
So, it is crucial to retain these customers and you can achieve that by using a mobile app. Having the mobile app of their favorite brand on their phone makes these customers feel special and increase their engagement. ‌
‌‌
‌Now they can easily scroll in your store with a thumb movement, check the new items, add them to the wishlist and check out fastly. And now, they won't bother to go to other stores since it is easier to use your app which already exists on their phone.
5. If You Want to Decrease Abandoned Cart Rates
Did you notice that you are losing a lot of money because of the incomplete check-outs? According researchers, the average abandoned cart rate is almost 70% for eCommerce stores.
These potential customers might spend even hours in a store but leave the store without purchasing the item in their cart. And if later shoppers won't remember these items they were about to purchase before, the shopping journey stays incomplete without the checkout.
Shopney has some features to avoid this situation. First, we provide fast checkout to decrease the pain of paying and aims to prevent abandoned carts from the beginning.
Second, if potential customers leave an item in the cart without checking out, Shopney sends automatic abandoned cart notifications after a while.
These notifications are arranged  according to the time set by merchants, and they encourage shoppers to complete their shopping journey. It works so much faster and effectively than email reminders.

Is It Easy to Convert  a Shopify Store to A Mobile App?
It is super easy having a Shopify mobile app by using a native eCommerce mobile app builder. It is so much easier than building a customer app since you won't need a developer & designer team.
With Shopney you can turn your Shopify store into a mobile app in minutes by using our easy drag & drop editor. Then you can have your native Shopify iOS & Android mobile apps and launch it sometimes in a day, sometimes in a couple of days. Check our article that explains that and the whole process in detail.
Final Thoughts
We hope we could clarify the significance of taking place in the mobile world enough for you. Now you know the points you should check and the actions you should take. For businesses with a loyal customer base, one of the most crucial steps to being mobile-ready is creating a mobile app for their Shopify store.