How to Create The Ultimate Mobile-Friendly Email Marketing Plan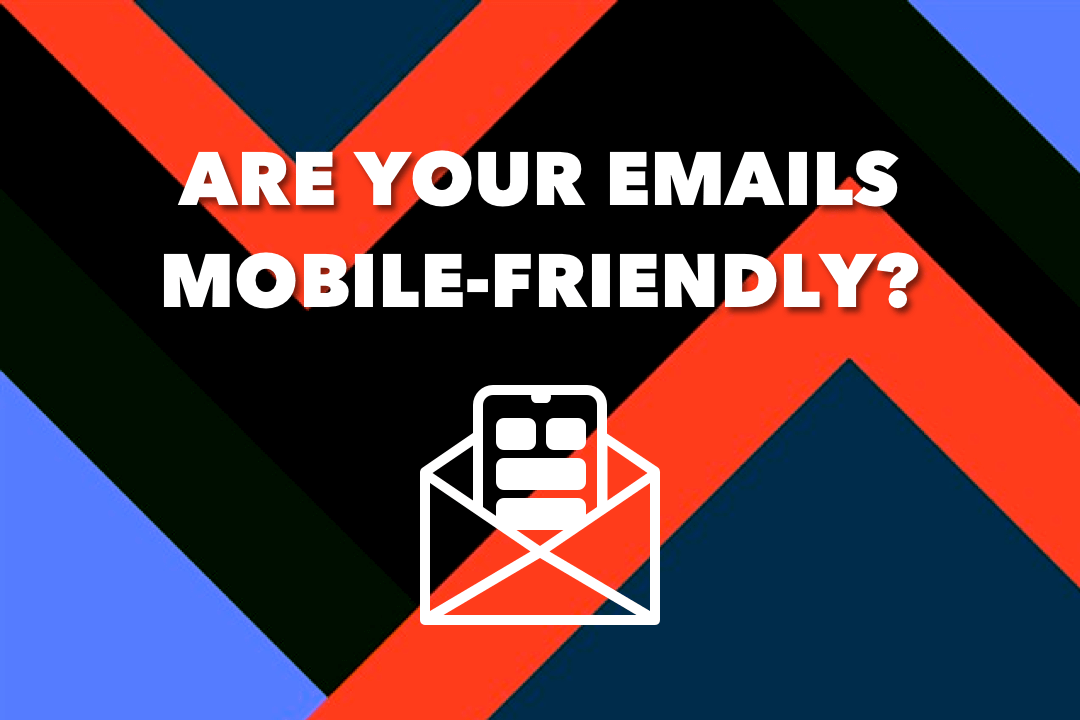 As far as the competition between mobile and desktop online, mobile is the first by almost any measures. So, establishing a mobile-first strategy for your business is crucial.
When it comes to emails, the view is no different. About 60 percent of emails are opened on mobile devices, which means that businesses should emphasize mobile optimization in their email marketing campaigns more than ever.
Is it difficult to create an effective email campaign for mobile users? Yes, but it is still possible with the right strategy. Let's take a look at methods that should be implemented in your strategy.

1. Focus on Personalization
Personalization should be the first thing to focus on. The goal is to persuade subscribers to open emails. If they do not, there is really no point in sending these promotional emails.
Dropping a recipient's name is the most straightforward personalization technique, but personalization goes beyond that as a whole.

A recipient's location, time zone, gender, role in an organization, even if they are mentioned briefly, could have a positive impact. There are many email marketing software that helps you personalize these fields and also allow you to send them in bulk. According to CampaignMonitor, receiving an email from a real person rather than a business account makes recipients increase relatability and trust by 68 percent.
Then there are anniversaries. Remember important dates, such as subscribers' birthdays or when they joined the email list, and sending them a personalized congratulations message brings better results.

2. Watch Subject Line Length
An email's subject line exists to grab the reader's attention. However, when it comes to mobile devices, there are fewer characters to work with. If a desktop typically displays 60 characters of an email subject line, for mobiles, the number is between 25 to 30.
Think of a subject line as a mini call-to-action. Since you want to interest the recipient, include buzz words, such as OPEN, GRAB, GET, CHECK, and so on.
Using some psychology tricks could help as well. Triggering the fear of missing out increases open rates. Words like "time is running out" or "last chance" cause more people to check what the email is about.
The trend of including emojis is pretty prominent as well. Since emojis are quite common in social media, marketers started to put them in email subject lines as well.
With that said, a subject line should still be optimized for mobile devices while targeting that specific demographic. ‌
‌
3. Tease Content With Pre-Header Text
The problem with the pre-header text is similar to the one with the subject line. You can tease some of an email's content, but getting it right on smartphones and tablets is quite difficult.
You will need to test different variations to determine a formula that brings the best results. This formula includes both pre-headers and subject lines.

4. Keep the Copy Concise
Getting recipients to open your email is difficult, but that is only the first step. Once you get past that hurdle, you will need to offer recipients an email copy that will persuade them to follow the call-to-action.
Email content for mobile devices needs to be easy on the eyes, with bullet points and short paragraphs. Readers need to digest and understand the copy's message so they can respond to it.‌
‌
5. Include High-Quality Images
If emails include images, make sure that these images are high-quality and compatible with mobile devices. Sometimes, smartphones and tablets fail to load an image because of its size and other incompatibility issues.
It might even be better to create an email marketing campaign that revolves around descriptive body text rather than images.

6. Offer Incentives
An incentive increases clicks in email marketing. A brand could offer small prizes, such as all-over print socks, t-shirts, or hoodies in a raffle for everyone who positively responds to a click-to-action in the email.
Free shipping or an exclusive discount for the next order will encourage recipients to sign up or complete a purchase. You can even encourage the urgency more by claiming that it is a limited offer.

7. Place CTAs Front and Center
Getting the call-to-action right is one of the key elements in creating successful email marketing campaigns.
Your call-to-action should be placed near the top to make it mobile-friendly. Moreover, placing the CTA there will ensure higher clickability since many people do not bother reading the whole email.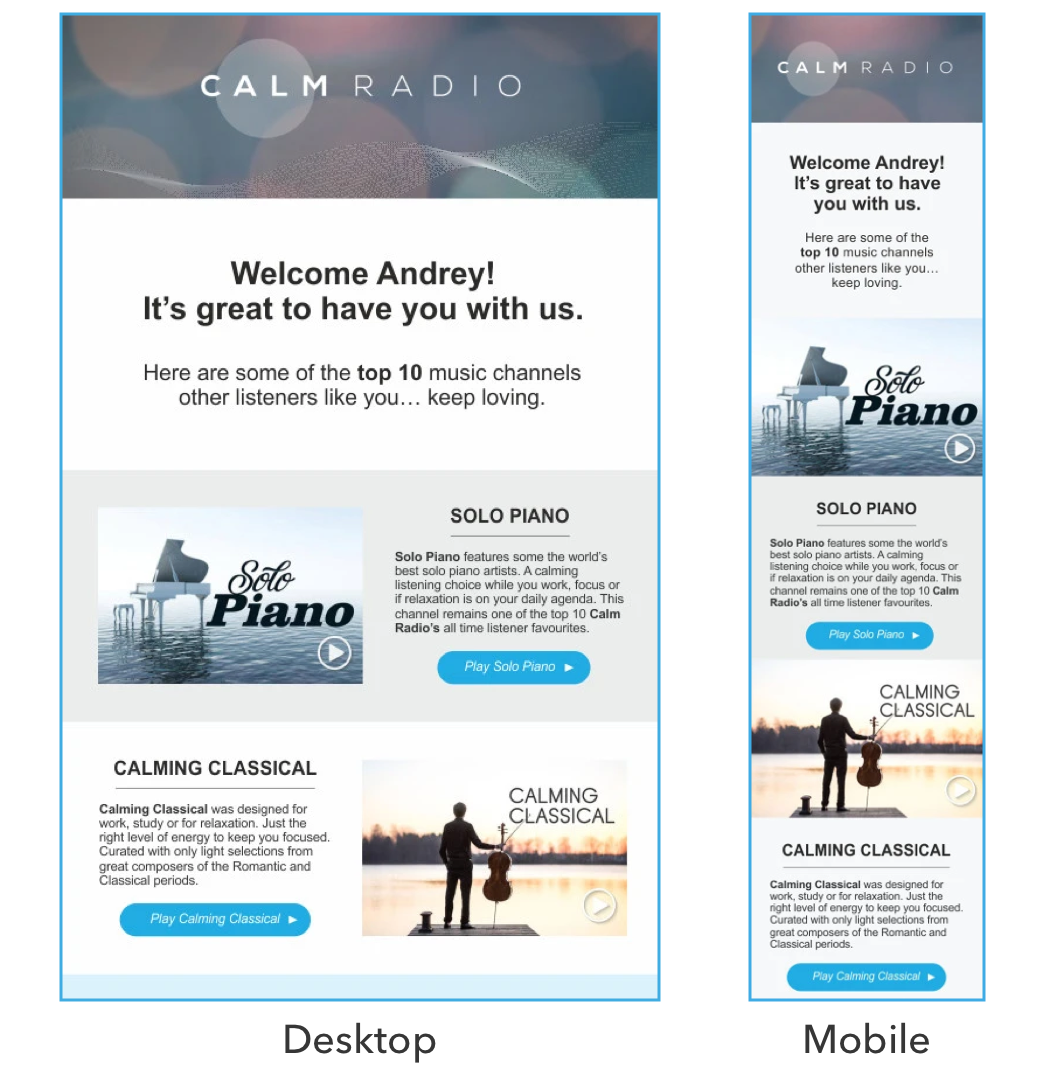 8. Take Advantage of Holiday Seasons
During holiday seasons, such as Christmas, Valentine's, or Easter, you can play on people's emotions and conjure up a holiday feeling with relevant color schemes, graphics, images, subject lines, copies.
Statista reports that the annual holiday season retail ecommerce sales in the US grew to almost 189 billion dollars, meaning that it would be a waste not to take advantage of holiday marketing.‌
‌
9. Use a Single Column Layout
A single column layout works better for mobile devices because multiple columns are difficult to read on a small screen. When creating emails, use single columns when you can. And in case there is no workaround, and you need a second column, align the text, so it appears on the left side.

10. Stick to Large Font
It should be a no-brainer that reading small text on a smartphone's screen is troublesome. Regardless, some email marketing campaigns still fail to realize that and do not bother enlarging the font.
Besides, it is not just an average person that you need to consider. Visually impaired and elderly might be reading your emails too. Therefore, make the font size at least 14px.

11. Add More White Space
When you check content on smartphones or tablets, it often appears cluttered because of the small screen. What works on computer monitors does not necessarily work on mobile devices.
As such, marketers are constantly looking for techniques to accommodate their content for mobile devices and not lose engagement.
Adding extra white space is one of the examples of such a technique. Increasing margins, including extra spaces between the lines and paragraphs, and leaving more white between the text and images make it easier for email readers to digest the content.

12. Replace Hyperlinks With Buttons
According to Backlinko, a call-to-action button in emails increases the click-through rate by nearly 30%. After all, it is much easier to tap on a button rather than a hyperlink. In addition, an email looks more professional if it has a visually pleasing button rather than an out-of-place hyperlink.

13. Check Emails on Multiple Devices
The last bit of advice is about testing your emails on as many different devices as you can. You can incorporate Litmus or a similar service into your strategy. Such tools let you preview emails on various smartphones and tablets to show where you need to make adjustments and increase the conversion rate.

Conclusion
All in all, these 13 ideas should come in handy for businesses looking to make their email marketing campaign more mobile-friendly. Also, as a bonus tip, remember to make the landing pages mobile-friendly. Failing to do so will make your email marketing efforts obsolete since potential leads will not bother sticking on a page that does not look good on their device.