Ultimate Guide To eCommerce Branding: 2023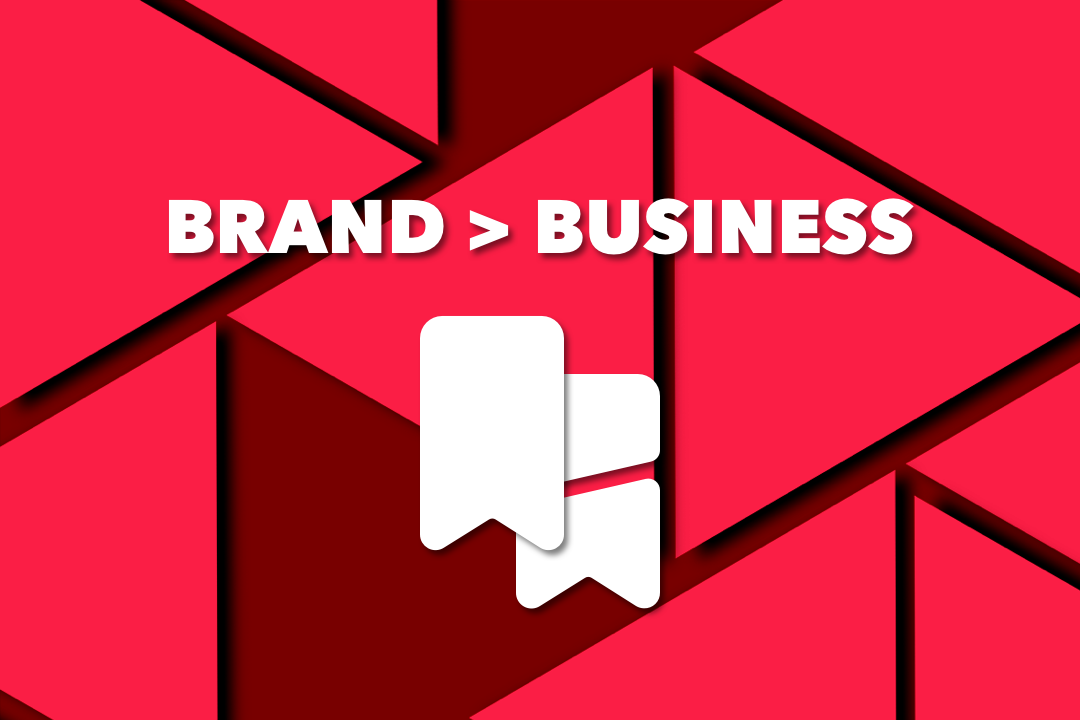 "Products are made in a factory but brands are created in the mind." is a very relevant quote by famous brand designer Walter Landor. 77% of B2B marketers say that brands are crucial to future growth. It's time for you to establish a strong brand presence and find a way for customers to resonate with your brand and its values.
"Products are made in a factory but brands are created in the mind." - Walter Landor
The key here is to control and coach the customer's expectations while developing a relationship with them. This technique will lead you to establish a strong brand presence in the online market and trust in the mind of customers. It is estimated that over 95% of all purchases will be through eCommerce in the year 2040.

Did you know that building a unique personality for your brand plays a vital role in establishing a strong brand identity? Just like how a core personality trait of an individual defines their character and presence, customers would be able to easily resonate with your brand through its values and unique characteristics.
Establishing a positive brand identity helps customers get satisfied with the brand and creates positive emotions in everyone's mind. Branding for eCommerce is highly essential in 2021 as it gives prospects potential and past customers an idea of your offerings.
1. Build Trust with Online Branding
With eCommerce being a highly crowded place for emerging businesses, gaining a strong brand presence is critical to ensure that repeat customers are essential for your business. People who wear clothes from reputed brands and use gadgets and accessories from popular brands are likely to be perceived as individuals with high status. This is not because of their personality or character but due to the importance of the brand and its recognition in the public.
Online branding is very important as it helps your products or services to reach a wide array of audiences in the online market through social media, emails, websites, and other online platforms. One of the best ways to position your brand in the market is through social media channels, as they have a wide reach in the marketplace. You can also target the desired customers as social media management tools gather information about your buyer persona and provide suggestions accordingly.

2. Enriched User Experience
Gone are the days where customers spend hours purchasing a product. With online marketing and eCommerce industries up and running, customers are always keen on faster service. Creating a brand presence through experience is vital for your eCommerce business as the smoother an experience is for a customer, the better their loyalty will be to your brand.
When customers share the good experience that they had with your brand to the public through testimonials, you are likely to get an increased response from prospects and gain more customers.
The key aspect is to transform a simple buying and selling process into an engaging experience for users. You can provide an intuitive UI/UX that helps customers engage with your brand easily and navigate through products seamlessly. This would help customers to experience your service before choosing a product or service.
Providing personalized interaction to customers is also vital when it comes to giving an engaging experience to customers. The way you interact with your customers and make them relate to your brand is important.
3. Build a Concrete Brand Strategy with eCommerce Branding
Did you know that a brand strategy is highly crucial for eCommerce businesses as it helps establish a strong online presence in the market? Maintaining consistency in products and services will help customers begin to identify and associate with your brand successfully. eCommerce branding helps businesses to set up a base for increasing customers and revolving around people who buy products.
Understanding Buyer Persona
Use analytics tools to understand your buyer persona, such as user interests, demographics, language, gender, favourite websites, etc. This would help you to establish the right platform and target your audience with increased accuracy. Also, never bombard your customers with excessive emails or messages. 94% of customers have discontinued interactions with the company due to irrelevant or excess promotions and messages.
Brand Positioning
Another important aspect is to determine where you stand in the market through brand positioning. With the eCommerce market being crowded with several businesses, it would be slightly challenging to find a way to get into the existing market. The pressing question that you need to ask yourself is, "what can you offer better than your competitors?" Try building a new strategy and offer your products and services in a unique manner. For instance, if you are selling Laptops, make sure that you provide an adapter and a USB/Wireless mouse with the product.
Set Goals Clearly
Did you know that most customers decide a brand's credibility by looking at its vision, mission, and brand values? Whenever you pitch to prospects via a sales channel, make sure that the vision and mission statements remain clear and crisp.
Create a Mission Statement
The purpose of why your business exists has to be conveyed clearly in the mission statement. You need to ensure that your mission statement resonates with the business goals and service offerings as well. Look for mission statements on reputed brands and compare them with yours to see how well you have conveyed them.

Set a Vision
Your vision statement must primarily encompass the goals of your business and long-term objectives as well. The vision statement is like an inspiration for employees as it motivates them to provide the best for customers through their efforts. There must always be a set of principles and ethics to be followed. You can set your values and reasons behind your policies as an addition to the mission statement. Also, most importantly, make sure to promise your customers the best services/products as a brand promise is vital to any existing brand.

4. Revamp Sales by Turning Shopify Store into Mobile App
Make your mark with clever use of mobile app features. With the new normal and emerging technology, more customers switch to mobile apps to make purchases and advance bookings for services. There is a wide range of apps that lets you achieve your sales goals seamlessly. With mobile technology, syncing, automation, and app management, you can reach great heights and establish a strong brand presence in the online marketplace.
Turn your Shopify Store into an App with Shopney
Most mobile app developers allow businesses to test the app's functionality before purchase. eCommerce businesses can also customise the app design according to the nature of the business and requirements.
Apps enable you to display products and services appealingly, enable users to opt for push notifications and provide a platform to interact with your customers. You can also empower your business and expand your customer base by connecting your favorite Shopify apps to your mobile app with Shopney.
Shopney enables eCommerce businesses to transform their Shopify store into a unique mobile app. It enables you to integrate and connect with social media and other third-party apps for increased reach and a stronger brand presence.
It helps app users to sync their existing accounts with Facebook and share certain products/services with their friends. Shopney also provides a perfect platform for addressing customer queries and concerns through chat.
Conclusion
Stick to these simple yet effective guidelines to establish a strong brand presence in the online world. The key takeaway is to ensure that your brand values are conveyed to the audience properly and follow a brand strategy to widen your network. Leverage the use of the latest technology and mobile apps to establish a strong brand presence.
Turn your Shopify store into a mobile app with Shopney, without investing in app developers. It is a versatile tool that enables eCommerce businesses to modify, create, and organise their products and services accordingly. Amplify your brand presence with Shopney by integrating with various Shopify apps and build trust with your customers.