How to Promote Your Shopify Store: Attract Your New Customers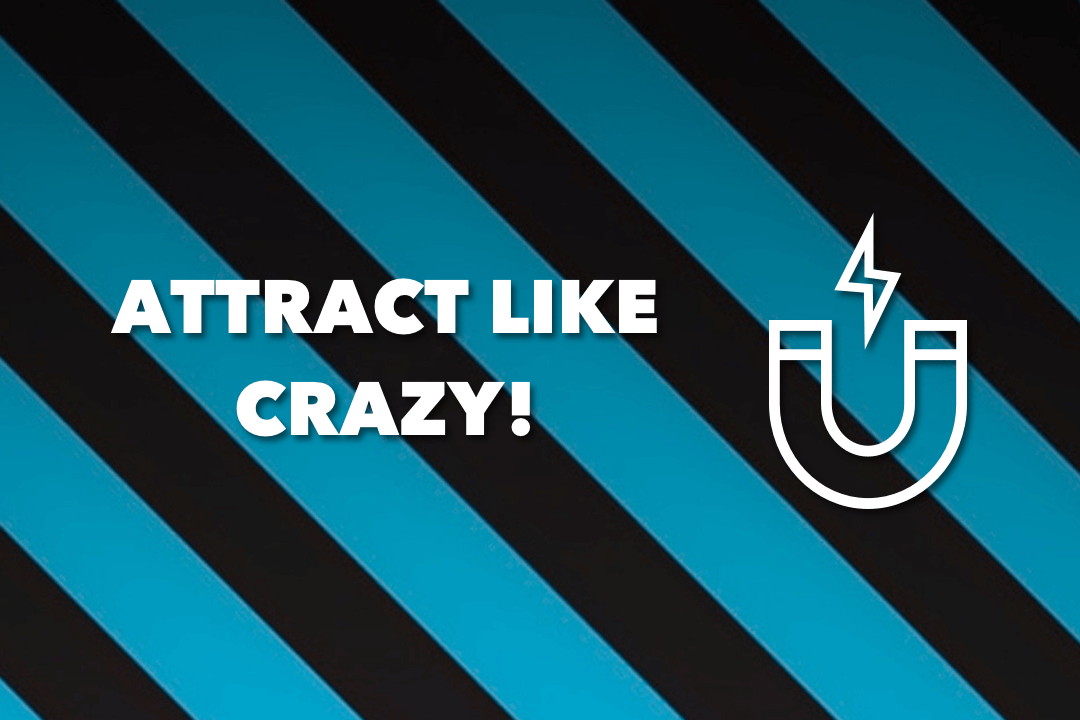 Your Shopify store is ready and online, featuring some great products... This is not enough on its own. You need a solid marketing strategy for attracting new customers and create repeat buyers.
It is essential to pick the techniques that are well suited for your customer base and are also in accordance with your budget and time. Luckily, today you have a wide variety of tools and methods available to cater to all of your needs.
With more than 1,7 million Shopify businesses online, let us look at how you can stand out from the crowd.
1. Market your Product through the Shopify Store with Social Media
Steve Jobs once said, "A lot of times, people don't know what they want until you show them." Making clever use of digital marketing channels to attract customers is vital to achieving your sales goals.
eCommerce businesses and other businesses that rely on online channels for marketing have to understand the core of various strategies and digital marketing tools that are available.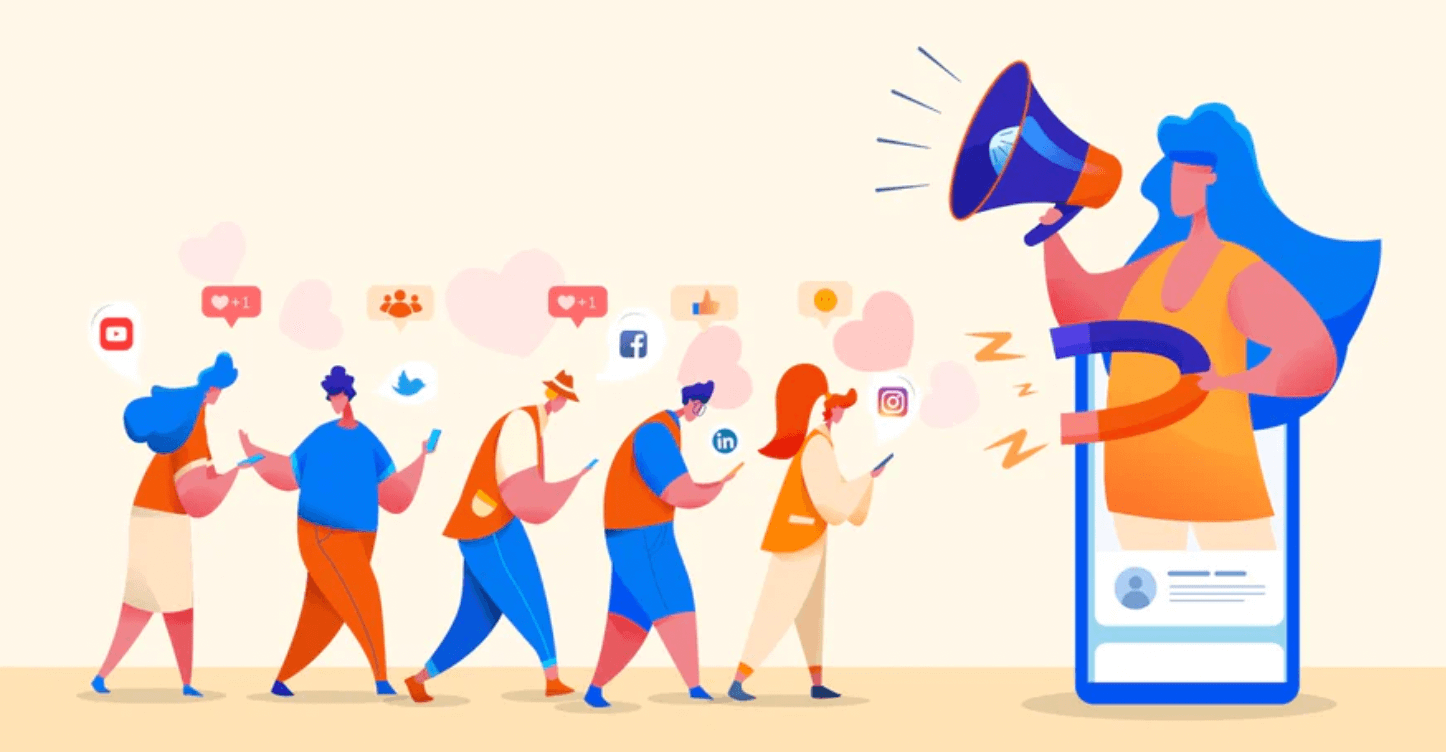 Setting up your Shopify store is not enough; you need to use the right digital channel to acquire customers and build trust. Think twice before marketing your product and use the Three Multipliers Framework by Drew Sanocki to increase the profitability of each customer you acquire.
There is no better place to start promoting your Shopify store than social media. With millennials and people of all generations widely using social media, you can land on more customers through Facebook, Instagram, and Pinterest.
Modify your social media marketing strategy and promote your Shopify store by targeting the right audience. Also, use suitable analytics tools to understand the flow of traffic and customer base.
Advertise Your Shopify Store on Facebook
Facebook is one of the largest social media platforms with more than 2.6 billion monthly active users. That means it is crucial for you to take your place on this social media platform to promote your product to many potential customers. It is not hard to advertise your Shopify store on Facebook, but there are a few steps you should follow:
Build your Shopify store page on Facebook: This is the first step you can take. You can start to promote your Shopify store on this page by using posts, stories and paid advertising. Also, you can get your members together on this page and build a community through Facebook.
Create Facebook campaigns: After creating the store page, the second step is gathering members. You should get target customers' attention with promotions and campaigns to make them follow your page.‌
‌‌
‌You can promote your online store by creating Facebook campaigns such as giving away valuable products with a raffle. People can participate in the raffle with their email addresses. In this way, you can create an email list and have new memberships for the group. It could be a good start for your new Facebook page.‌
‌‌
‌Also, you can use Facebook ads to promote. Facebook ads platforms include Facebook, Facebook Messenger, WhatsApp and Instagram. You can target your potential customers easily by using the big data Facebook has.
Advertise Your Shopify Store on Instagram
Instagram is the perfect social media platform where you can create brand awareness. It is a platform under the Facebook brand and that is why the selling process of them are similar. Here are the points you should be aware of if you want to advertise your Shopify store on Instagram:
Create an Instagram account: The account you create should be a professional account. Also, you need to have a Facebook Business page.‌
‌
Set up Instagram shopping: Before connecting your Shopify store to your Instagram store, you should set up Instagram shopping. ‌
‌
Use stories to promote: Social media users share stories as photos or short videos on their Instagram feeds. They vanish after 24 hours. Facebook also has story features. However, social media users prefer to share stories on Instagram more than on Facebook.‌
‌‌
‌On both Instagram and Facebook, you can use stories on your store page to attract customers. Stories allow you to share products, offer discounts and make announcements on them. ‌
‌‌
‌On contrary to posts, social media users see stories only if they want to. So it is a logical way to keep in touch with the target audience without boring them. That is why you can share stories more often than posts. ‌
‌‌
‌Sharing stories regularly is crucial to getting the attention of your active customers on social media. It is an efficient way to create brand image and awareness.
Advertise Your Shopify Store on Youtube
Youtube is the most popular video-sharing platform with more than 2 billion active users. And there are two main ways to market your Shopify store there:
Create a Youtube channel and share your videos: Create a Youtube channel with the same logo as your brand. Then create 'how to' videos that your target audience can learn more about your product.‌
‌‌
‌Also, you can create 'Frequently Asked Questions' videos to answer the questions that people are confused about your product/service. With these videos, you can build trust and increase customer engagement.
Use Youtube Ads:Most people prefer to consume video content instead of other content types. That is why using video ads is the perfect way to promote your Shopify store.‌
‌‌
‌The significant point is you should create your ads according to the interest of your target audience. You can learn the types of Youtube ads and how to set them up from here.
2. Create Repeat Buyers through Traditional Marketing
Growing and nurturing your customer base is essential for all eCommerce businesses. Digital marketing is the best way to follow. Increasing the number of customers and driving more sales can be achieved by promoting more merchandise, improving customer experience, and paid social media marketing.
Find your Footing with Paid Marketing
Content marketing and SEO will take you a long way in the online world. Gaining repeat customers on your Shopify store does not come free.
You need to invest in paid advertising, display ads, lifecycle marketing, loyalty programs and referral programs for eCommerce stores to glue customers to your product. Also, promote your brand through influencer marketing.
Build Organic Flywheels for Customer Acquisition
Optimize your website through content marketing and SEO for your Shopify store in an organic way with social media, podcasts, emails, and blog posts. SEO pushes your Shopify store to the top of the search results with optimized content. This would increase your brand visibility and website traffic.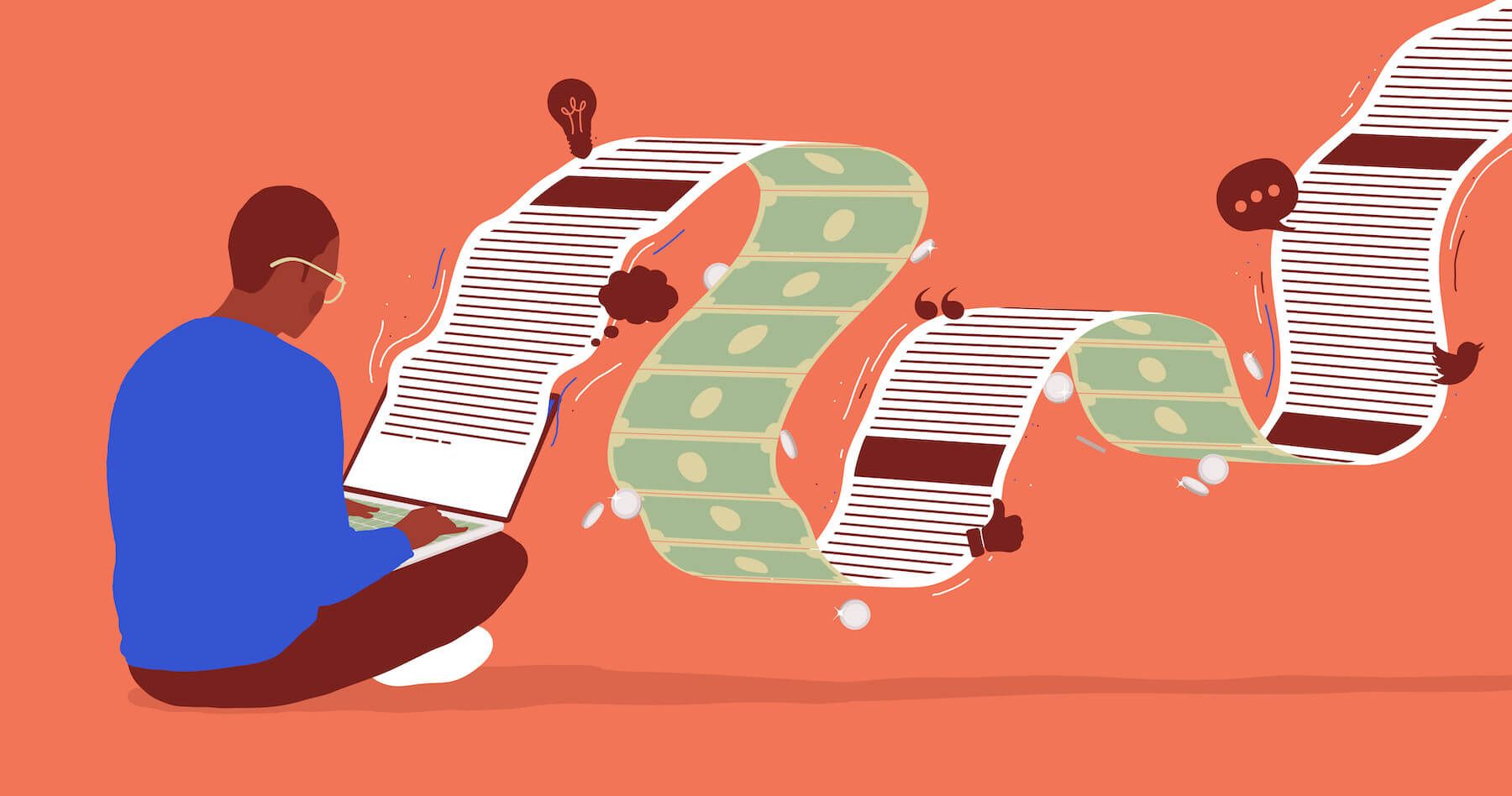 Release New Products on Schedule
Keeping your customers engaged by releasing new products is a great way to attract new prospects. It would be convenient for your customers and prospects to remain updated well before you launch a new product or service on Shopify.
So, it is ideal for you to keep them updated with notifications of new product launches a few days in advance. You can also make use of social media channels to post updates.

Build a Subscription Model for your Shopify Store
Repeat customers are usually hooked on your products and stay in tune with your updates and content. A subscription model creates an opportunity for customers to subscribe to essentials that would become a part of their life. Building a subscription model takes more effort and is extremely effective to ensure recurring revenue.
If your product or service has an expiration, you can construct a subscription model that automatically renews on a standard schedule. In this way, you can keep customers pre-equipped and stocked up with your products.
Loyalty Programs help in Customer Acquisition and Retention
Customers are often attracted by special benefits. Once you set up a subscription model, customers would be intrigued by the unique benefits offered to subscribers.
Not all loyalty systems have to be paid; you can also provide points to regular buyers in your Shopify store that can later be redeemed as vouchers. Loyalty programs help in customer acquisition and increase repeat customers as it gives them a reason to return to your Shopify store.
3.New Tactics to Attract Your New Customers
It is hard to stand out among hundreds of thousands of Shopify stores. That is why we listed new tactics that you can use to differentiate your Shopify store.
Use Influencer Marketing
Influencers are the people who can attract many potential customers by promoting your product. People are likely to be affected by them since the suggestions coming from real people are more significant than advertisements. Especially if that person is someone they respect, find popular or adopt as a role model.
Influencer marketing campaigns are perfect ways to target potential customers and increase brand awareness. If you can work with influencers directly related to your business, you can target the right people and convert new customers easily.
Also, some people might turn into customers not at the moment but later when they need your product.  
Give Discount Coupons
It is an efficient way to give discount coupons to customers with the exchange of their email address. With this email information you can create your email marketing campaign. That means you can promote your Shopify store, create brand awareness and increase conversion rates.
Provide Free Shipping
High shipping fees is one of the reasons for abandoned carts. You can prevent that, motivate your customers and increase customer loyalty by offering free shipping. That means you can increase sales with free shipping.
Use the Advantages of Special Holidays
Black Friday, Valentines' Day, Thanksgiving, Christmas and Mothers' Day are the days people are likely to shop. That means marketing your Shopify store close to these days might increase your sales.
Also, people expect discounts when they purchase products on these days. That is why providing discounts might attract potential customers more.  
Organize an Event or Be Sponsor
If you have enough budget, organizing an event about your niche is significant for brand image and exposure. In this way, you can create more meaningful and long-term relationships with customers.
If you have a lower budget, being sponsored for an event is also an efficient way to advertise your Shopify store. You can have brand exposure with a donation for an event.
Create a Blog
Having a blog about your niche is a way to prove that you are an expert on it. You can build trust with your customers by sharing valuable and helpful information with them.In this way, if they need a product/service in this area, they will come to your store.
Creating a blog page is crucial for an SEO strategy and brings traffic to your website. Also, you can have different types of content on your store page and it is a free way to promote.
Use Customer Reviews
Most people don't want to use a product if it hasn't been used and approved by other consumers. That is why potential customers read reviews before purchasing. If a website doesn't include a review section, customers might leave the website. They might visit another website that has product reviews and purchase from there.
4. Use Email Marketing to Promote your Shopify Store
Selling your first product through promotion is truly a memorable experience. Promoting your Shopify store is not hard; email marketing helps eCommerce businesses gain better traction in the online marketplace and engage with prospects robustly.
First, measure your business goals, engage with potential customers, and create a series of emails that provide a welcoming impression to your customer. You can send out promotions for existing customers and build a loyalty program that helps you engage with prospects.
Use Email Win-back Campaign
Are you finding it challenging to engage with prospects in a better manner? Leverage the use of the email capture program that helps you attain the email IDs of prospects. You can now share product information, customer testimonials, discounts, and promotions via mail.
If you find it monotonous to run email campaigns, you can automate them with triggered emails that are sent to prospects at a preassigned time. High-intent shoppers rely more on emails, so make use of this channel to finish repeat purchases.
Setting up an email win-back campaign would help you land more customers. Make sure to link the CTA to your Shopify store.
Email and SMS Coupons are the way to go
Re-engaging current customers and engaging prospects can be made easy by sending promotional emails and SMS. Add coupons giving customers a 25% discount or free shipping on all Shopify store purchases. This would encourage customers to flock to your Shopify store once they see the coupon code in the SMS or email.
5. Increase Average Order Value to Spike Revenue
Boosting your Average Order Value (AOV) for the items sold in your Shopify store would spike the revenue. Use the mean, median, and mode techniques to raise the AOV. This would give a considerable push to your business and help gain traction in the long run.

Perfect Cross-Sell and Upsell to Drive More Sales
Cross-selling and upselling would help you to increase the value of orders. Use promotions cleverly by inviting customers to purchase a complementary item. Selling products when customers are looking at their Shopify store card is a sure shot way to boost sales.
Convert More Traffic through CRO
You are now likely to find more traffic coming to your Shopify store. Instead of focusing on acquiring more traffic, you can convert the existing one. This method is known as Conversion Rate Optimization (CRO), which is economical, enables automation, and improves ROI for paid traffic placement.
6. Build Your Mobile App for Your Shopify Store
As soon as you have a decent customer base! Having your customer base engaged with your brand is the most crucial. Because, customer acquisition is very expensive and your existing (repeat) customers purchases 5x more than a new customer.
Did you know that you can turn your Shopify store into a mobile application with just a click of a button? With fast checkout, an excellent shopping experience, and push notifications, a mobile app is proven to increase your mobile conversion rates by 70%.
And Shopney is loaded with numerous features that help you grow your business. It makes building, managing, and launching a mobile app for your business easy. It also offers constant updates that help eCommerce businesses to adapt to the ever-changing market.
7. SEO for Your Shopify Store
Search Engine Optimization(SEO) improves your Shopify website to be more visible on search results on Google. A higher rank on Google means more traffic to your website and more sales accordingly.
SEO increases your traffic without paid ads, so it is a way to promote your Shopify store for free. SEO includes almost everything that makes your website better than before. To learn how to best organize your store for SEO check the tips below.

Make your website faster: Your load speed should be high to be more visible in Google. Also, the general speed of your website is significant for a good user experience.

If your website is slow, visitors can't engage with the pages and they leave the website. When Google detects people don't stay on your website, it will decrease your ranking.

Optimizing the images: All websites need images to attract customers and seem more interesting. However, it is significant to optimize them properly to make sure they are suitable for your SEO.

If there are hard to load images on your website it might decrease your ranking on Google as we explained just above.

Using keywords on images: You should name your images with details for a better SEO. For instance, for a boots image you can write 'the most comfortable boots for winter' instead of just 'boots.'

Improving content: Publishing relative and authoritative content is one of the most significant ways to SEO. You should use the keywords that people use when searching for your products on your website.

Blogging is the main way of content marketing and the best way to promote your Shopify store for free. It is creating relevant content about your niche and proving to people that you are an expert in this area.
Make Your Shopify Store Great with Content Marketing
If you create high-quality content and answer your visitors' questions on your blog page, they will keep coming to your website and increase the traffic.

Also, you should give a reason to people to stay longer on your website, to prevent a visit-leave situation. That is why you should create good blog posts for SEO with the features below.

Well organized titles and subtitles
Easy to read and scannable
Support by images(optimized)
Includes keywords
Includes relevant links
Includes the links of your older blog posts
Well-written meta titles and meta descriptions
Optimized for mobile
After you publish your content, it is crucial to follow their analytics results and create a strategy in this way.
Final Thoughts
We know, attracting new customers is not a piece of cake. However, if you create a plan first and go step by step, it will be so much easier. Then you will see you attract many new customers with these promoting tips above!