How to Create Shopify Coming Soon Page?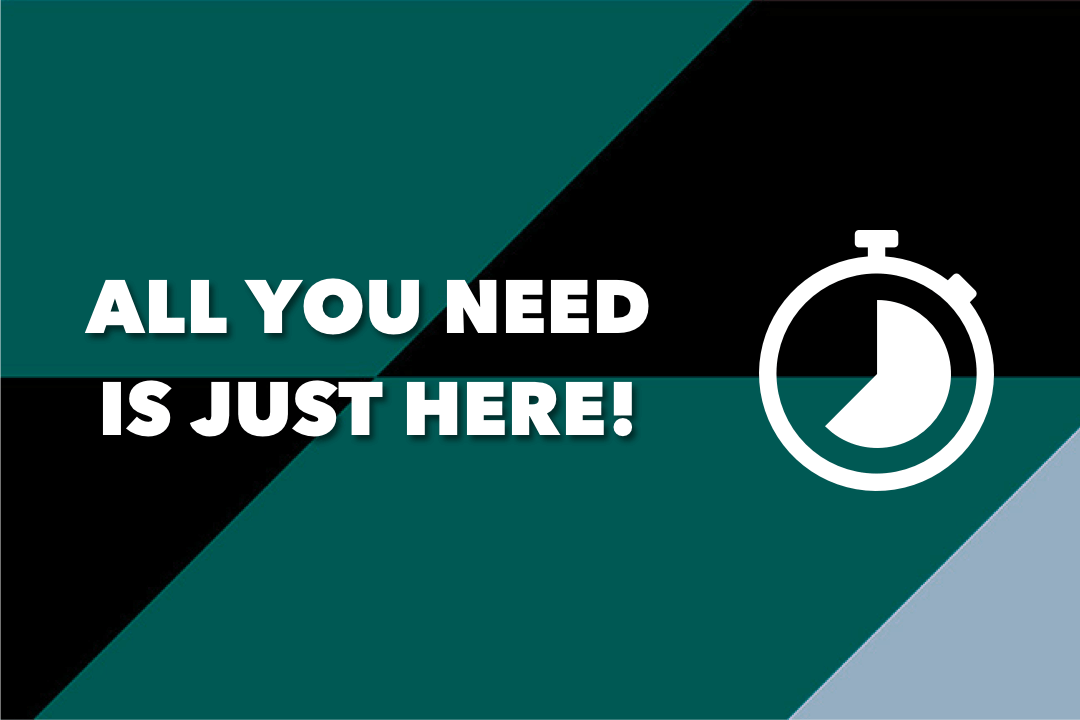 When you're running a Shopify store, you know that conversion rate is key. Every effort matters when it comes to getting people to buy from your store. A coming soon page is the perfect opportunity to start generating buzz for your store and to start building relationships with potential customers.
The Shopify coming soon page can give the visitors a taste of what's about to happen and build excitement for the launch. It is a way to let your customers know that your store is under construction, and it will give you a chance to collect email addresses so you can notify them when your store is open for business.
In the following sections you can find the answers to what is a coming soon page, why do you need it, how to create a qualified coming soon page and the best Shopify coming soon page apps.
What is a Coming Soon Page?
A coming soon page on Shopify is a type of placeholder page that lets visitors know that a store is in the process of being built. It can be customized with different colors, images, and text, and it can be set to appear automatically when the domain is first registered.
Published on your Shopify coming soon store, this page typically contains a message from the store owner, as well as an email sign-up form so that interested customers can be notified when the store is launched.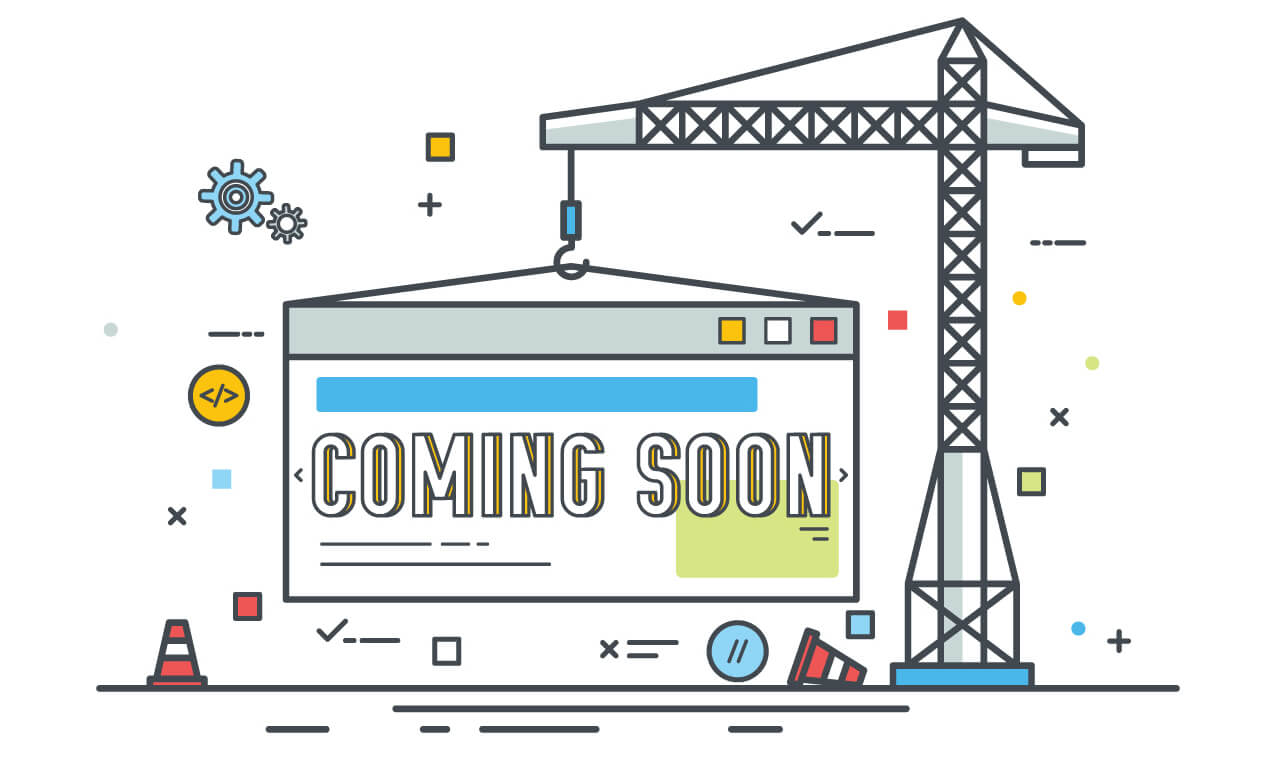 Why Do You Need a Coming Soon Page for Your Shopify Store?
Now that you know what is a coming soon page, you must be wondering - if it is only a placeholder and a temporary page that will be removed in a short period of time, why put in so much effort?
Well, it is like wondering what is the point of a trailer when the movie is going to be released shortly. Have you thought of the fact that many people would not have heard of the movie or had a desire to watch it? That they might have changed their minds after seeing the trailer?
The same logic applies to the Coming Soon Page for your Shopify Store and Shopify coming soon app. And there are other reasons as well:

Coming soon pages are also a great way to generate hype on social media and get people talking about your brand before your store is even open.
A coming soon page can help you gauge interest in your product and ensure that you have a solid customer base when you launch.
By creating a simple best coming soon landing page, you can let your visitors know that your store is under construction and collect their contact information so that you can notify them when the store is launched.
Overall, a coming soon page is an essential tool for any Shopify merchant who is looking to build excitement for their new store.
What Should a Successful Coming Soon Page Look Like?
A successful Shopify coming soon page should include:
A distinct value proposition.
A summary of the project's benefits for customers.
Appealing graphics.
A successful call to action (CTA).
Social media links to promote sharing
A countdown clock to generate a sense of urgency
Here are the details of these features and some call to action samples that you can check for your Shopify coming soon page!:
An Engaging Headline with the Right Message
Coming Soon! We're putting the final touches on our new website and can't wait to show it to you. In the meantime, sign up for our newsletter to be the first to know when we launch. Thanks for your patience!

An engaging headline that stimulates thrill is a good way to start. It should state what the page is for and that it is worth the wait. Continue reading to see coming soon page examples.
Content with a Short and Clear Message
We're excited to launch our new Shopify site. Stay tuned for an updated selection of products, exclusive discounts, and more. In the meantime, sign up for our newsletter to stay in the loop. Thanks for your patience!
This short and clear message talks about the page and the offerings in a crux. Don't give away everything. That is important. Engage clients, investors, future employees, and the press with clear information.

Strong Call to Action
In the meantime, sign up for our newsletter to be the first to know when we launch.
Your page is not yet out. Yet, you would like to get your message across and start garnering traffic. This call to action helps you understand and even predict what your audience would be like and how much sales you could make. Make them feel special with invites to the launch as well.
Live Chat Opportunity
Speak to us to know. Let us get to know you!
In today's fast-paced world, customers expect to be able to get answers to their questions quickly and easily. Live chat provides a way for businesses to provide this level of customer service. By being available to chat with visitors in real-time, businesses can answer questions, resolve problems and build rapport.
Sharing Features on Social Networks
Share it if you like it!
Customers may share their eCommerce purchases on various sites by using social share buttons. It is a fact that the majority of online buyers utilize at least one type of social media. The shares bring testimonials and enhance the trust factor with the target audience.
How to Add A Coming Soon Page to Shopify?
So you're setting up your Shopify store but you're not quite ready to launch just yet. That's where a coming soon page comes in handy!  
A Coming Soon Page Using Your Shopify Password Page
Adding a coming soon page to your Shopify store is easy to do. Using a password page is the best approach to launching a Shopify coming soon page. Just follow these simple steps:
Sign in to the Shopify admin dashboard to create a Coming Soon page.
Then select Online Store from the menu on the left, then select Preferences.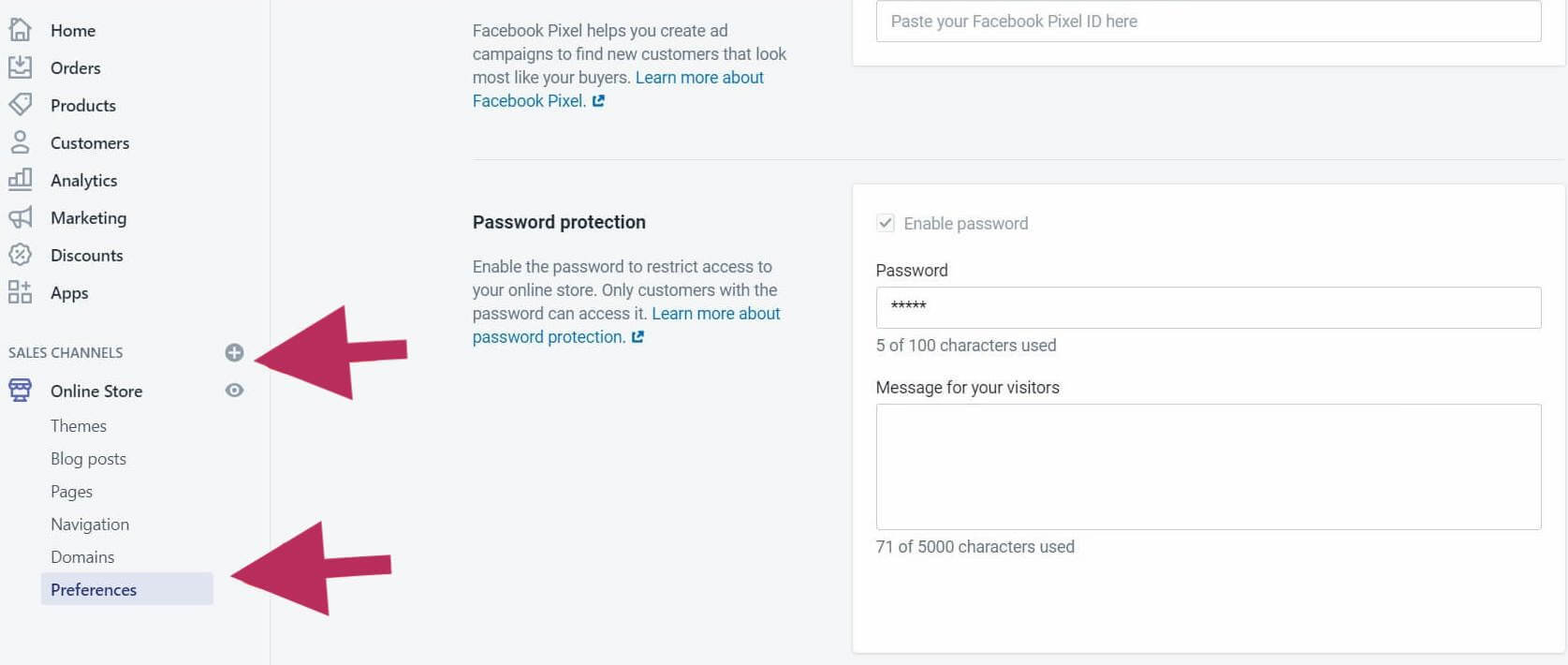 3. When prompted, scroll to the bottom of the Preferences.
4. Most password pages will have the necessary features by default. Being password protected, it allows you to provide special access to those who wish to see the work-in-progress site. Turn on the 'enable password' on the page and customize it according to your preferences.

5. Then you can create a Shopify coming soon page.
A Pre-Launch Version of Your Store
Coming soon pages are completely optional, and not every company owner will set one up.
A pre-launch campaign, on the other hand, can allow you to start promoting and expanding during your downtime, filling seats in your audience so that you can debut to a full house.

How to Remove a  Shopify Coming Soon Page?
A "coming soon" page on a website can be an effective way to generate interest and build anticipation for a new product or service. However, once the product or service is launched, the "coming soon" page should be removed to avoid confusion and ensure that users are directed to the appropriate content.

The answer on how to remove the coming soon page Shopify is typically a simple process that can be completed in just a few steps.
First, locate the file that contains the "coming soon" page on your server.
Next, delete the file or replace it with the desired content.
Finally, update any links on your site that pointed to the "coming soon" page so that they now point to the new content.
Coming Soon Page Sample for Your Shopify Store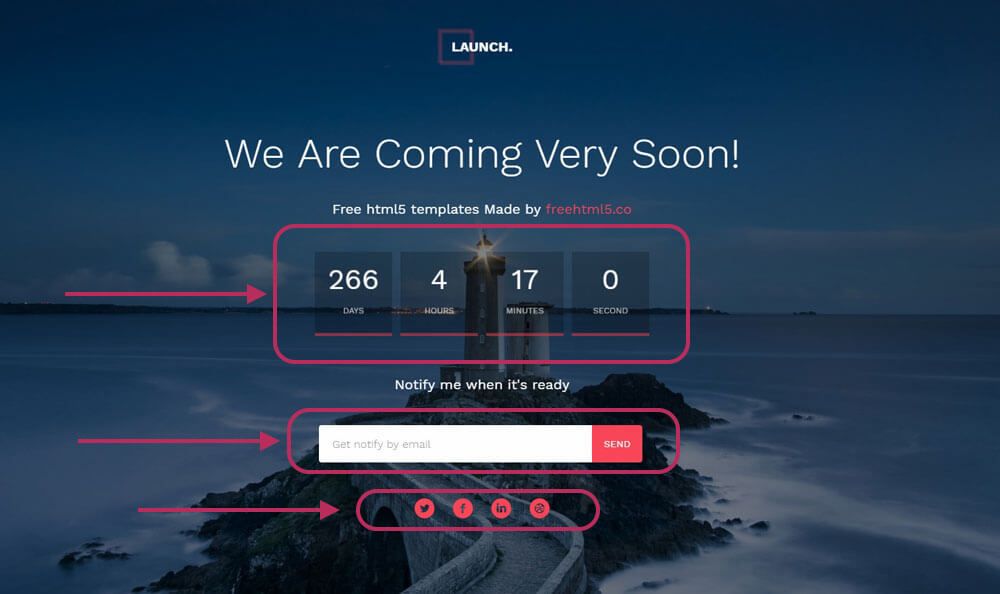 Launch's coming soon page is a great coming soon page sample because:

1) It speaks to the target audience directly and entices them to an enchanted experience by establishing excitement.
2) It directly requests email addresses to ensure that they get their camping schedules sorted out.  The direct call to action helps the audience make quick decisions as well.
3) It requests for the existing customers as well as views to share their page, thus working on a strategic marketing campaign.
Best Shopify Coming Soon Page Apps
Here are some handpicked best Shopify coming soon page apps:

You can create SEO-optimized coming soon pages with PageFly and promote your store even before you launched in the best way. Also, you can use 90+ built-in templates crafted by Shopify CRO experts.

With Under Construction you don't need any code skills to design great looking coming soon pages. Also, it provides a countdown timer to let your customers when your store will be opened.  

Shogun is one of the best Shopify landing page builders that you can use to build qualified coming soon pages for your store. Shogun provides you with an easy drag & drop editor, so you can create your Shopify coming soon page easily.
Launch Your Successful Coming Soon Page on Shopify
So, what does it take to make your coming soon page stand out? Especially knowing that the product launch hasn't taken place?

Embracing exciting elements such as countdown timer, social media links, and email signup form, you can generate prospective customers even before an actual product launch. So what are you waiting for? Get started today! Build anticipation in style.