How to Acquire New Customers for Your Shopify Business with TikTok?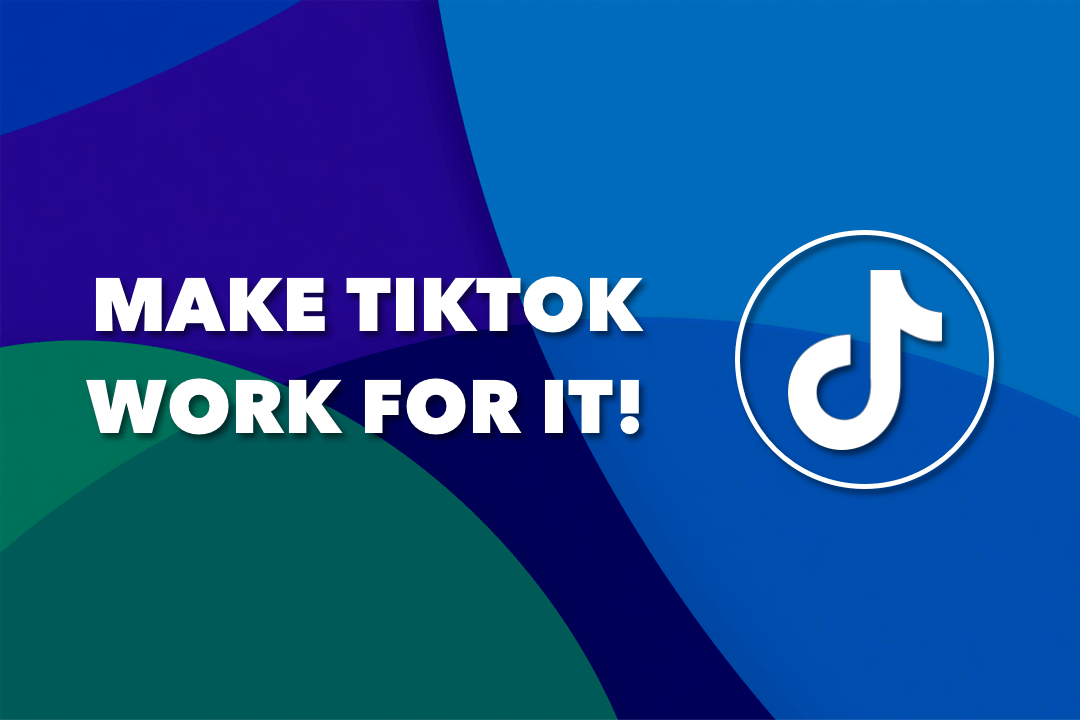 If you haven't thought about finding new customers for your Shopify store on TikTok yet, you should start to think about it. If you are thinking of building a social media strategy in 2023, it'd be hard not to consider using TikTok. TikTok for business has a lot to offer!
As of April 2021, TikTok has one billion monthly active users and more than 173 million first-time installs across app stores, so it means TikTok is just as powerful as any other "big" platform. The platform is growing so quickly and many brands/stores are far from leveraging the platform yet.
The video-based Social Platform TikTok has serious growth and engagement potential for brands.
Additionally, the videos are very easy to make. You don't need a huge creativity to generate video content for your audience. You just need a phone, the app and a drive to try something new.
You should catch the exciting opportunities TikTok has offering. If you don't know how to start to use this platform, do not worry! This article will teach you how to use TikTok & acquire new customers for your Shopify business!
So, let's dive into how you can get the most out of TikTok!
What Benefits You Can Achieve by Using TikTok for Business for Your Shopify Store?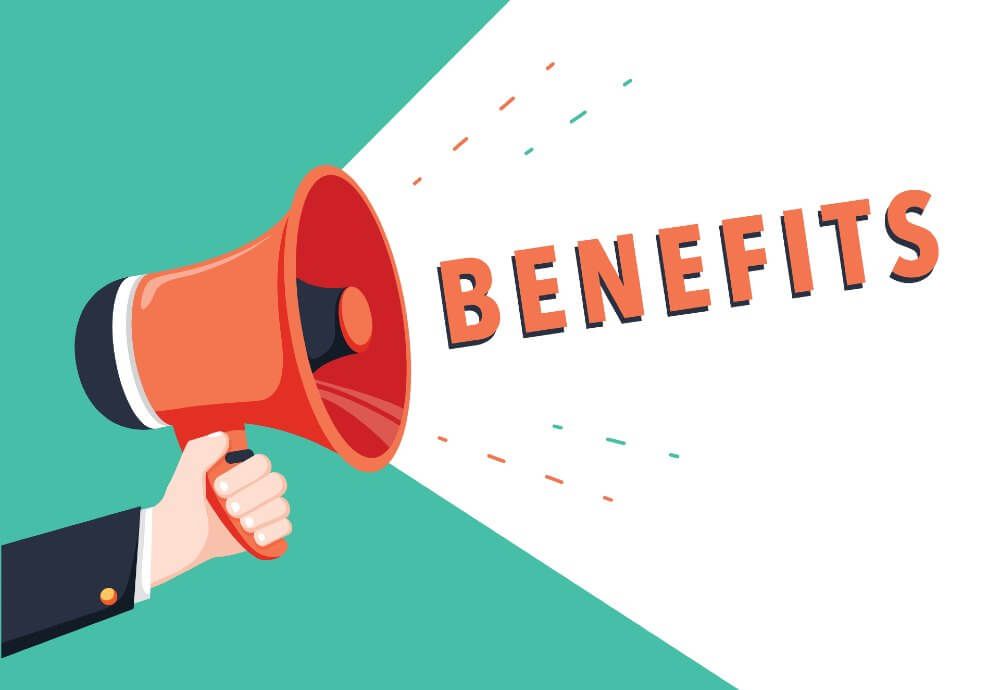 There are countless benefits of using TikTok to promote your Shopify business. Thanks to its Gen-Z demographic, TikTok for Business will definitely help you connect and interact with the younger members of your audience. TikTok eCommerce is growing, it is inevitable to take a part from this big cake.
1. Procuring Customer Engagement with User Interaction: The most important aspect of TikTok marketing is the user interaction. TikTok is a channel where you can create content to keep your customers engaged and keep your business on top of mind.
TikTok works as an invitation for users to create their own videos that relate to your brand. This form of customer-generated content increases your brand's credibility & awareness, and helps you attract customers to your brand.
2. Less Marketing Spend: You don't really need a big budget or team to make waves on TikTok. That means the possibilities for reach are limitless.
3. Possibility of Going Viral: Another benefit of using TikTok for your Shopify business is the ability to create trending content that will make your brand popular among TikTokers.
With a TikTok business account, you can design a challenge and invite users to participate. If the challenge is fun, & engaging enough, it will possibly go viral on the platform so that generates publicity for your brand.
4. Increasing Traffic: TikTok also helps to increase traffic to your mobile app, or e-commerce website. TikTok ads allow you to add links to your videos and drive interested users to your channels.
5. Recalling Your Brand: TikTok will help you for recognition of your business. The ads place your brand before the users, and when the time comes for buying, they would remember your brand and consider your offers. It helps you to create an emotional connection with them.
6. Boosting Sales: The move to online shopping and consumption behaviors has been accelerated by the pandemic which means shopping on social media platforms is chasing up the priority list with TikTok, which leads the way. That is why you should be selling on TikTok to boost your sales!
TikTok Business: How to Sell on TikTok with Shopify?
Basically, you should know that TikTok sells. It is the fastest growing social media platform in existence, alongside being the easiest place to sell out a product.
"67% of users said TikTok inspired them to shop even when they weren't planning to do so." TikTok for Business
On average, TikTok users spend upwards of 850 minutes per month on the app. Considering that there are more than 1 billion active monthly users on the platform, the potential for your content to be seen on the platform is massive. In the 2nd quarter of 2021, consumers spent more than $535 million via the TikTok app.
Shopify and TikTok Integration
Integrating your Shopify store would result in a significant sales-generating combo for your eCommerce business. Even before their partnership, each platform has been working & trying on new tools to help businesses in building a working eCommerce strategy.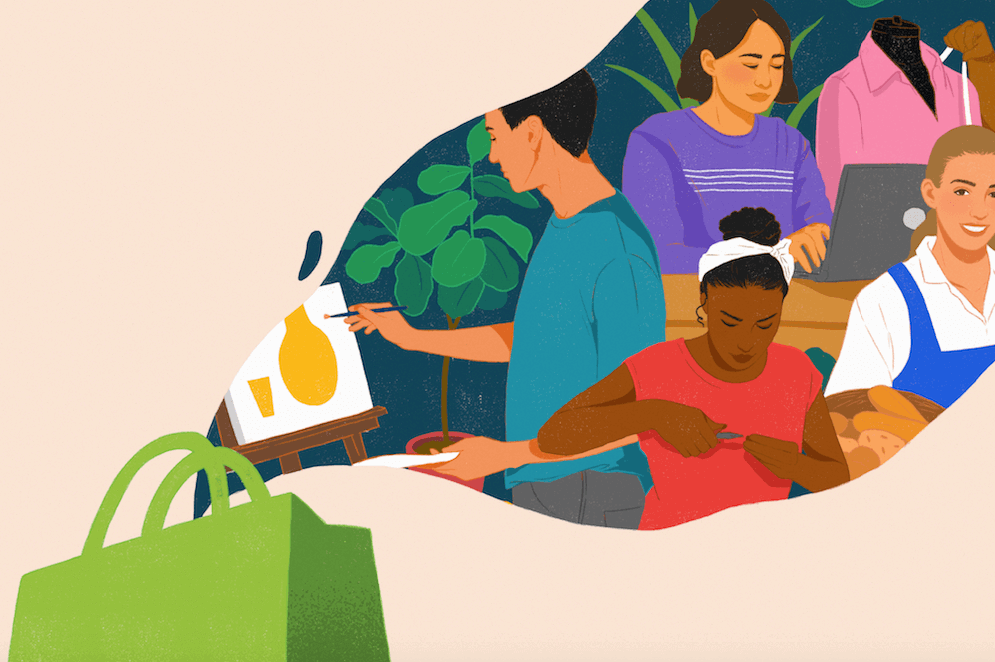 The partnership between them has made things easier for eCommerce merchants. You as Shopify store owners can run, optimize, and manage your TikTok marketing campaigns right from your dashboard.
Installing TikTok on your Shopify store will open you to excellent tools like the Business Ads Manager for creating high conversions & Video Ads. Also, you can link your TikTok Pixel to track conversions gotten by your marketing activities on the social platform.
If you don't use TikTok personally, you're better off with a TikTok business account. The added features for business accounts in TikTok give you more insight and control over the content you're creating and posting, which is very beneficial to make sure you're maximizing your TikTok budget.
Requirements to Integrate your Shopify Store with TikTok
Having a business account in TikTok
Or, If you already have a personal account, convert it to a business account by following the steps here.
How to Set up a Business TikTok Account?
There are possible ways to create a business account:
​Click on the "Create Account" button under the Settings tab in TikTok App on Shopify. ​
Click on the "Connect Account" button under the Settings tab in TikTok App on Shopify and then click on "Sign Up" to register.
For more information, follow the steps here.
TikTok business accounts are full of features to help you to optimize the content you post. When you activate TikTok for your Shopify business, you will have:
Option to partner with TikTok influencers.
Ability to run paid ads.
Real-time performance tracking.
Analytics to spot trends in your content.
Option to drive traffic to external websites.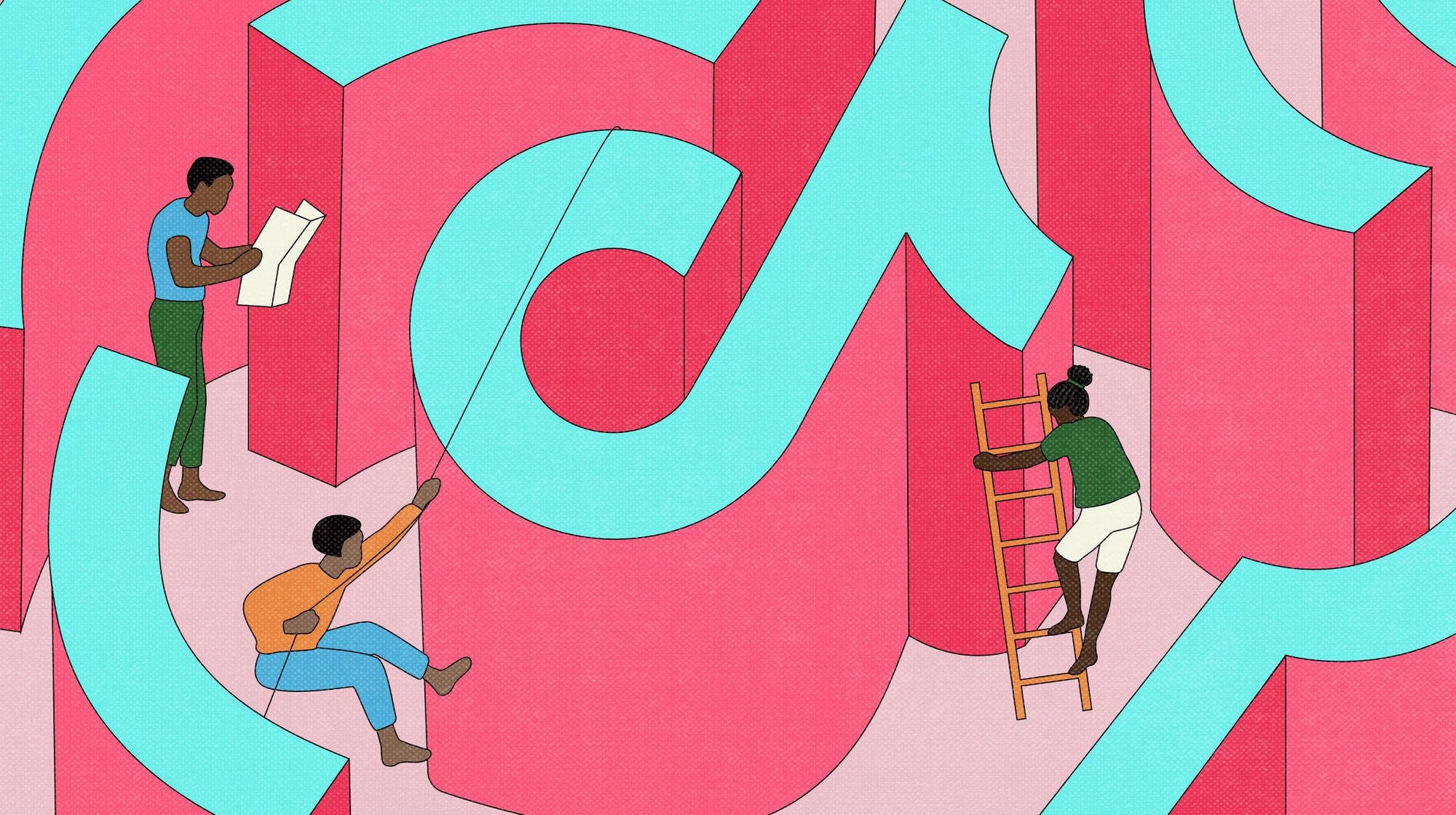 How to Integrate Your Shopify Store with Your TikTok Business Account
Linking your Shopify eCommerce store to your TikTok account:
Log in to your Shopify store
On your Admin home page, Tap App on the sidebar menu
In the search box, type in TikTok
Click the Original TikTok app by TikTok Inc
Click "Add App", which takes you to the app details page
Hit the "Add sales channel" button
Then click the "Connect" button
Once that is done, you have successfully linked your Shopify store to the TikTok business account.
Steps to Add Your TikTok Ad Pixel to Shopify
After creating a business account on TikTok & integrating it with your Shopify store, what you need to do next is to generate a TikTok Pixel ID.
Go back to Shopify and on the TikTok sales channel, go to "Settings". Scroll down to the "Data Sharing" section and choose "Maximum" for the level selection. It will then generate a TikTok Pixel ID and just click the "Confirm" button.
Just ignore the payment section for now since we are not running ads yet. You may need to add some balance if you will be running ads.
Verify TikTok Pixel Installation:
Now that the TikTok Pixel ID was generated, you will have to verify the installation. You should check if the pixel was already installed on your Shopify website.  Access your TikTok Business Manager.
Click "Assets" on top and select "Events". Click the "Manage" button on the Website Pixel.
On the next page, click the "Check Pixel Code Installation" link.
You will be directed to the chrome web store. This pixel code checking is only available for Google Chrome users as of this step.
Install the "TikTok Pixel Helper" on your Google Chrome browser. After you have installed it, pin the extension to your browser.
Access your Shopify store's website and click the "TikTok Pixel Helper" extension. It should detect a TikTok pixel installed on this website.
If it did not detect anything, try refreshing the page. And if you don't find anything, make sure that you followed the steps correctly.
Now that you have the TikTok Pixel installed on your Shopify website, & ready to run ads on TikTok.

How Does Shopify Work with TikTok?
The TikTok shopping feature lets you have a TikTok for Business Account, add a shopping tab to your TikTok profile, sync your product catalogs to the app & create a direct link to your online store.
You can also link directly to your products in your videos by tagging the items, allowing TikTok users to shop directly from videos.
In this way,  TikTok users can choose to shop directly from your eCommerce store or click a tagged product in your video, which will take them to your online store for checkout.
TikTok has always been offering a variety of opportunities to businesses willing to take advantage of them, from paid advertising to organic marketing. Now, it is even easier for you as Shopify sellers to promote your products and make sales through social media.
Tips for Acquiring New Customers for Your Shopify Business with TikTok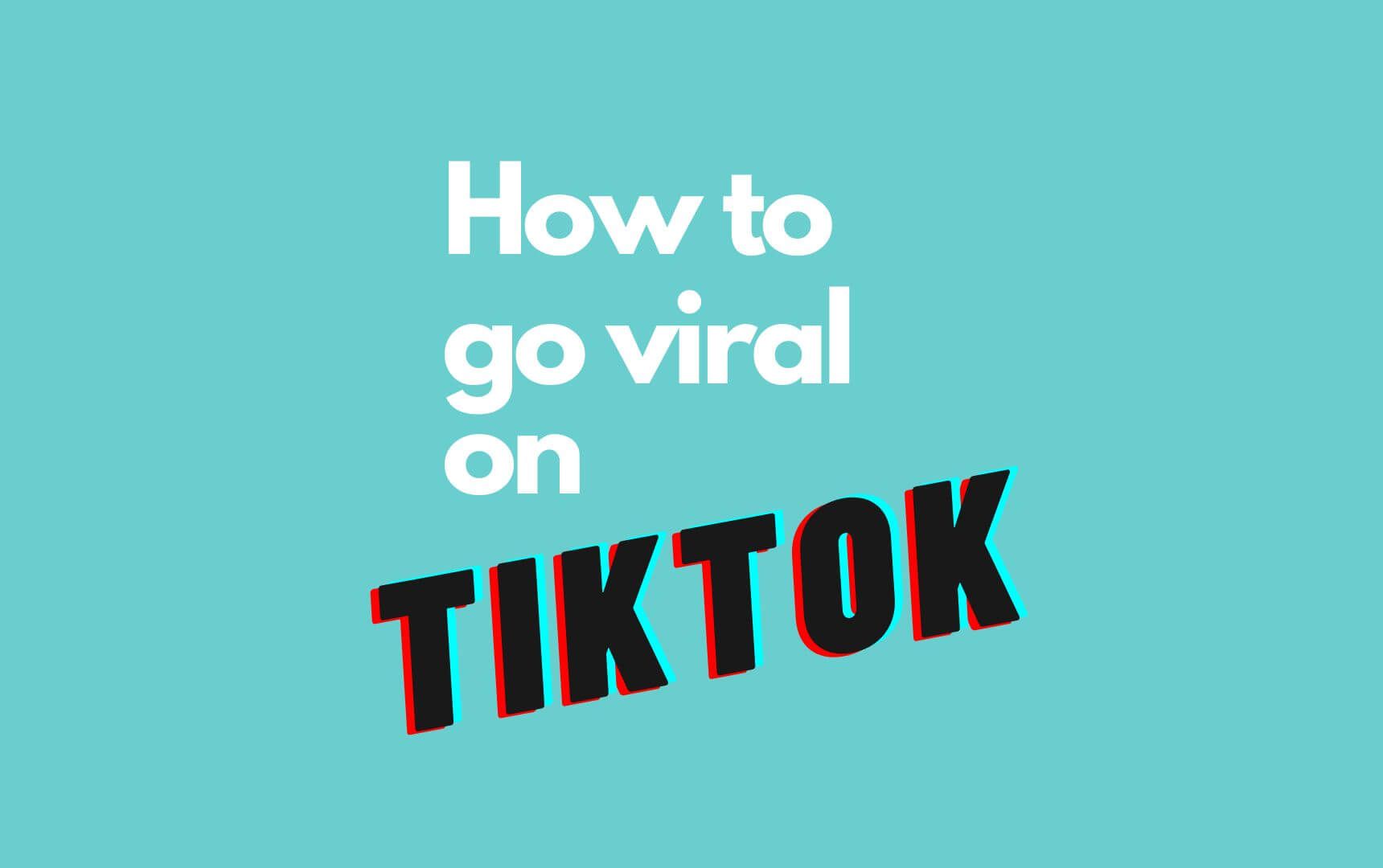 1. Find What Makes Your Brand Unique
Once you are on TikTok & get to know the platform & its features, you should follow a variety of accounts. An inspiration may appear suddenly & direct you to the right path. It can also be helpful to see what potential competitors are doing so you can differentiate your brand from them. Because TikTokers love unique content to follow.
2. Have Affiliate Partnerships With Creators
There are two ways to make sales on TikTok: via your brand's product page in your profile or through a TikTok affiliate.
Launching an affiliate program will let you have partnerships with TikTok creators and influencers to promote your products and drive potential customers to your Shopify store. By using TikTok's Selling Center, you can arrange a promotion plan and collaborate with influencers who fall into your niche market.
The creator then posts content with affiliate links to your website or marketplace, and each time a user clicks on their link and buys your product, the creator gets monetized. It's a win-win for everyone!
3. Jump on Trends or Trending sounds
One of the best ways to get discovered on TikTok is by using trending sounds or joining in on popular trends. This allows you to be discovered both on the discover page through trending hashtags/sounds and through a sound itself when users click on the sound from another video.
An example of taking a trend & adapting it for your catering business can be taking a fun trend by giving your customers a sneak peek at a new flavor you are going to release soon. By using a popular sound, relevant hashtags, and creating exclusive content, you can acquire many customers!
4. Use The Right Hashtags
If you want to get your content discovered, you need to find the right hashtags. Which hashtags are trending, what does your target audience click on, and which hashtags relate to your business?
You shouldn't put some hashtags because of their popularity on the platform. These hashtags should fit with your post. Otherwise, it may be disappointing for users who click on them.
For every post on TikTok, you should be sure to add hashtags relevant and popular. You also should always remember that TikTok is mostly for amusement & not for a hard sell. Users search for fun content to entertain themselves.
Conclusion
If you're especially a small business looking to grow and you're not on TikTok yet, it's time to start creating. TikTok is a great platform for acquiring new customers and forming personal connections with your followers to keep them around your brand.
Users on TikTok are highly engaged & love sharing content. You can show your creative side, add humor to your contents, and find popular sounds that resonate with your target audience.
Sometimes it takes just one post to make a brand go viral, so don't give up if your engagement starts slow.
TikTok is a no-judgment platform with a place for every voice, so don't be afraid to have fun with it! Now, take your phone & install TikTok for your Shopify Store!
Do you also know that another effective way to boost your conversion rate & sales while decreasing your marketing spend is to have a mobile app for your Shopify store?

Try Shopney today to convert your Shopify store into a mobile app for free with 30 days trial period!