Getting Downloads: How To Promote Your eCommerce Mobile App?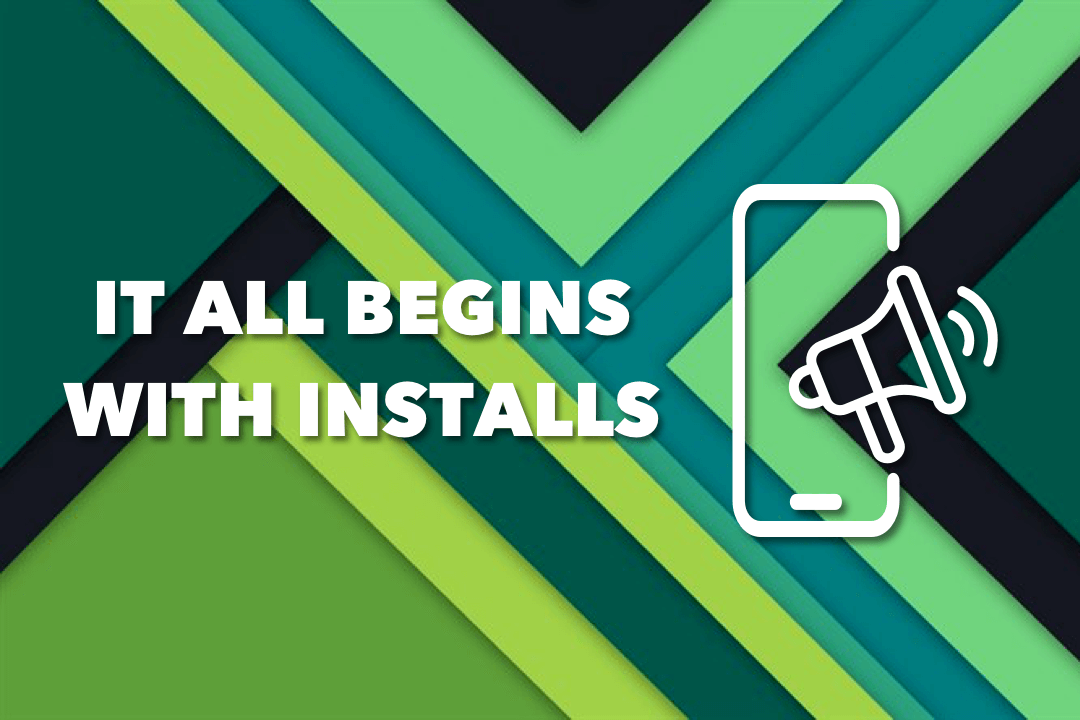 The tactics you will find in this article can be implemented for any eCommerce mobile app, at any time. Not only for BFCM!
A very important period of the year for Shopify stores, if not the most important is about to arrive. You guessed it! It's called Black Friday - Cyber Monday (BFCM).
This time of the year means big effort, oceans of sweat and 'hopefully' skyrocketed traffic and sales. The global eCommerce sales on BFCM have already been hitting new heights year over year till 2019. But this year is expected to hit a huge new record with a big advancement due to acceleration effect of COVID-19 on eCommerce.
*By the way, you can check out the key takeaways from Black Friday 2019.
As I told, there is a long list of things to do and get prepared for it. From inventory to design, shipping etc. It's not even possible to me to fit them all in a single article. But what I am going to do is to cover the most important part as thoroughly as possible.
It's your Shopify mobile app! Why? Because your mobile traffic is more than 75%. And a mobile app is your best bet to convert on mobile. You want to squeeze every bit of sales potential from it and turn your mobile app into a sales machine. In order to do that, you need to promote you mobile app by every means.
By the way, if you don't have a native mobile app for your Shopify store, you can launch one in a week by clicking the image below.

If you are ready, here is what you need know about marketing your Shopify mobile app!
1. Setup a smart mobile app banner on your website
As mentioned above, your web store traffic is coming mostly from mobile. That is a great leverage to promote your app. You can set up a smart mobile app banner and promote your app to every visitor who visits your sites through mobile browsers.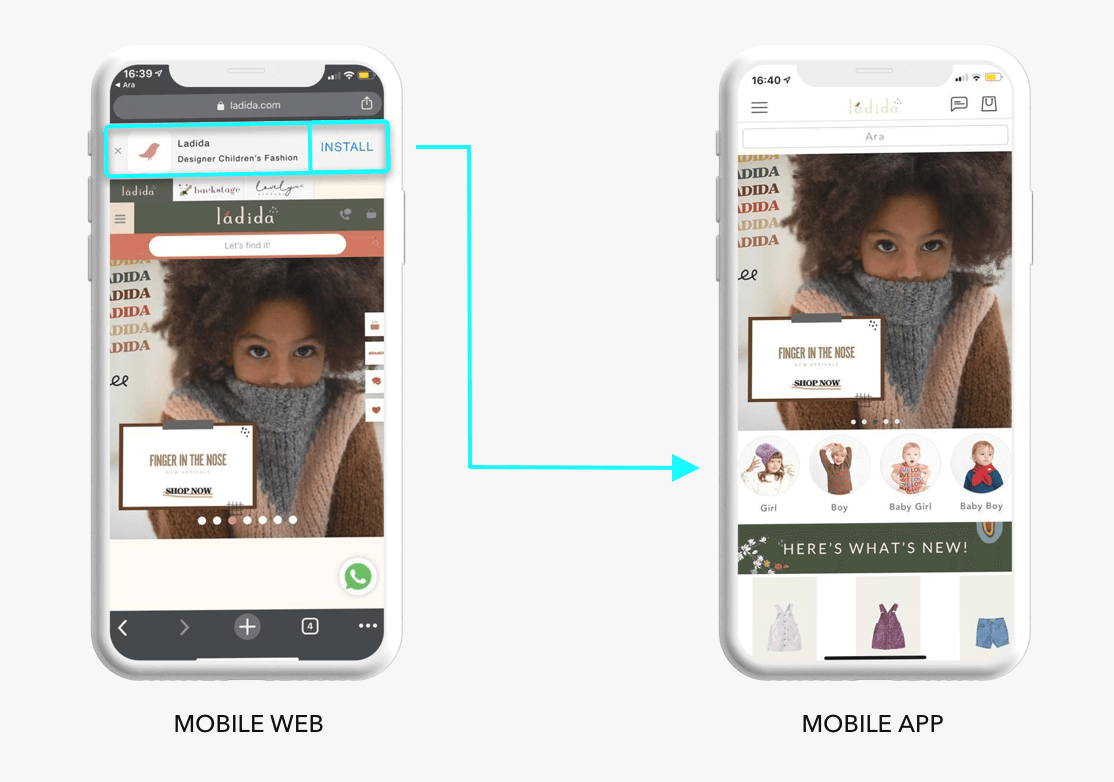 Smart Mobile App Banner Example : Shopney
It appears automatically in your website. With that, you can make sure that every mobile visitor who haven't downloaded your app will be notified about it.
You can use Shopney - Mobile App Banner to have one. It costs $9.99 one time. And it's free if you converted your Shopify store into a mobile app with Shopney.
2. Add visual banners to your website to display your app
You want to make sure that not only the mobile visitors but also desktop visitors be in the know about your mobile app.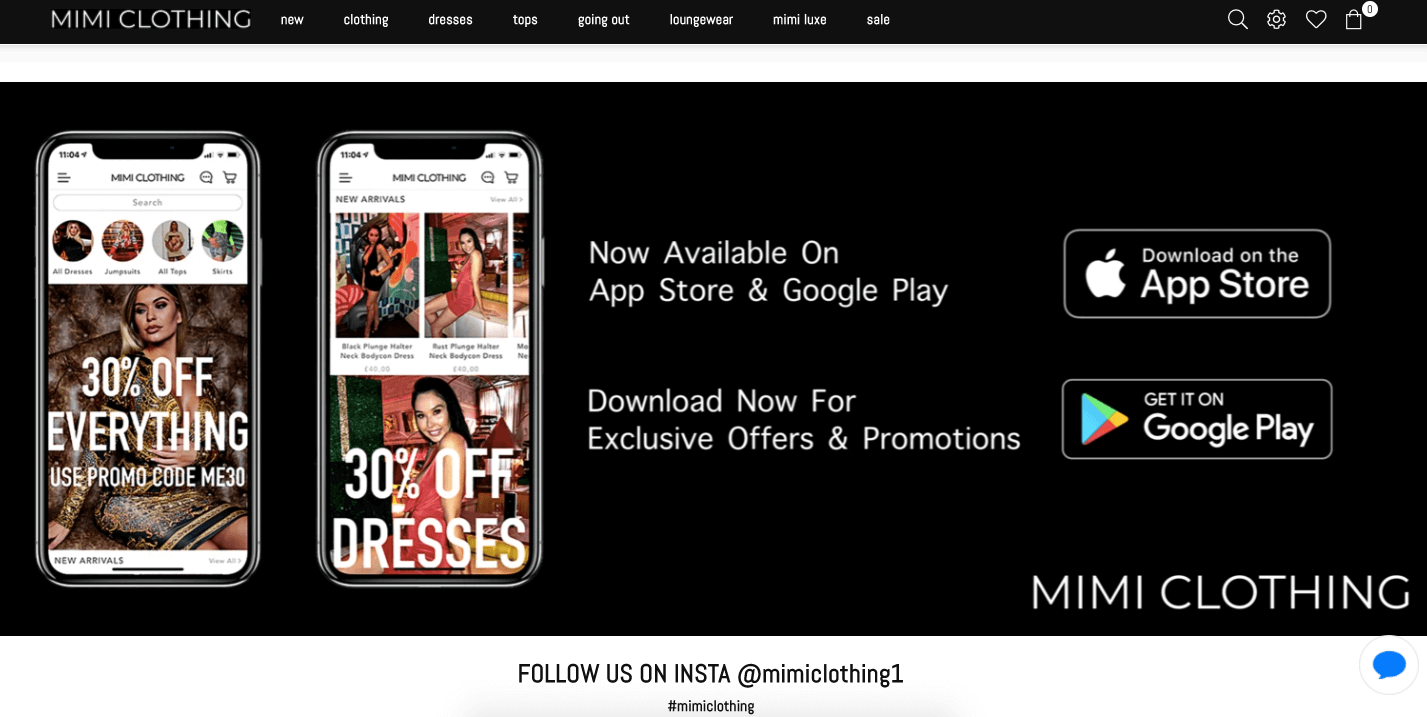 Mimi Clothing's Mobile App Section on Website
Besides, having a beautiful visual presentation of your app will make it more attractive. Just like Mimi Clothing, a UK based fashion brand, you can promote your mobile app in your website with a big, bold banner.
The styling and design of this kind of banners are all up to your taste. But you need to keep that taste in consistence with the rest of your website design.
3. Optimize your app listing on App Store and Play Store
This part is very critical. There are a couple of reasons for it. First of all, an optimized app listing will help you with ASO (App Store Optimization) and rank higher.
But more importantly, this is the last step for your (likely) app users before they install your mobile app. This is the most crucial part. Your app listing shouldn't make the audience think twice. In contrary, it should give a positive push for conversion.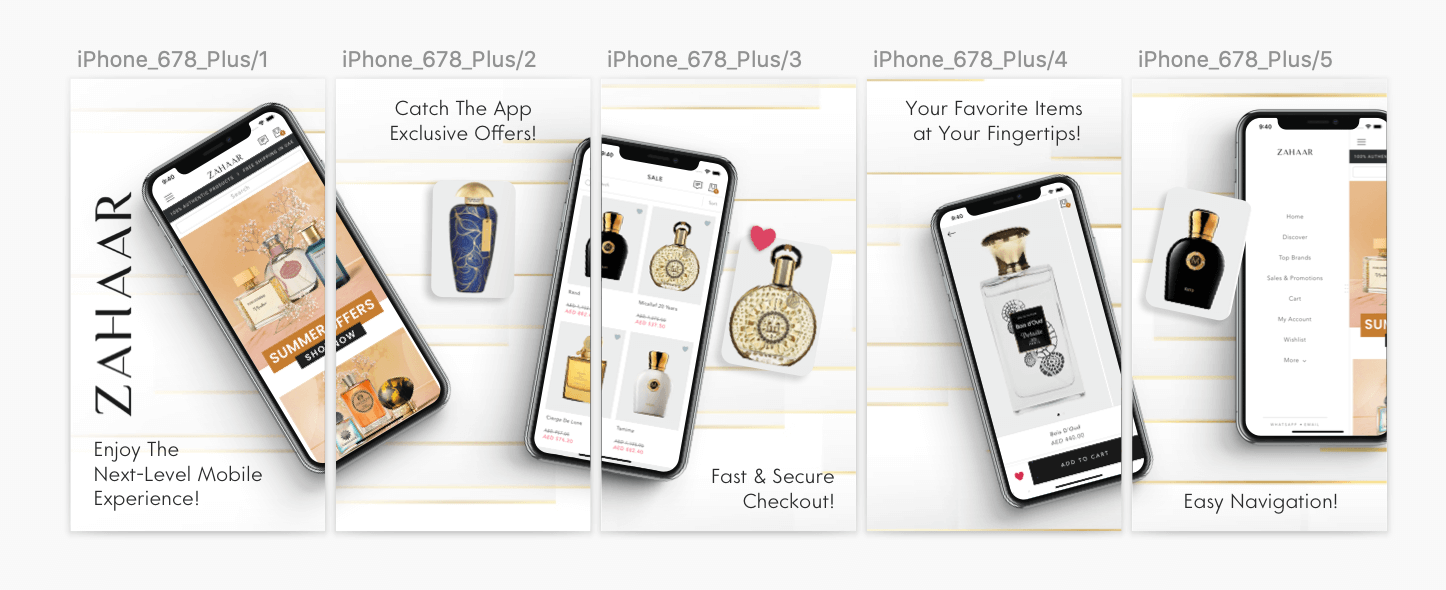 Zahaar Mobile App Listing
The points you need to pay attention for a great app listing are:
App screenshots: You can create a great holistic design like Zahaar's above. Also, include some texts in the images to emphasize key features of the app.
Description: It should be well written and inclusive of the keywords related to your business.
Promotional text: In the App Store, a short part of your app description is highlighted. Writing a great text that indicates what you have to offer is so important.
4. Prevent push notification abuse
Push notification is one of your biggest advantages when you have a mobile app. But when not used right, the things can turn upside down. Sending too many push notifications or sending them on wrong times can cause a dissatisfaction.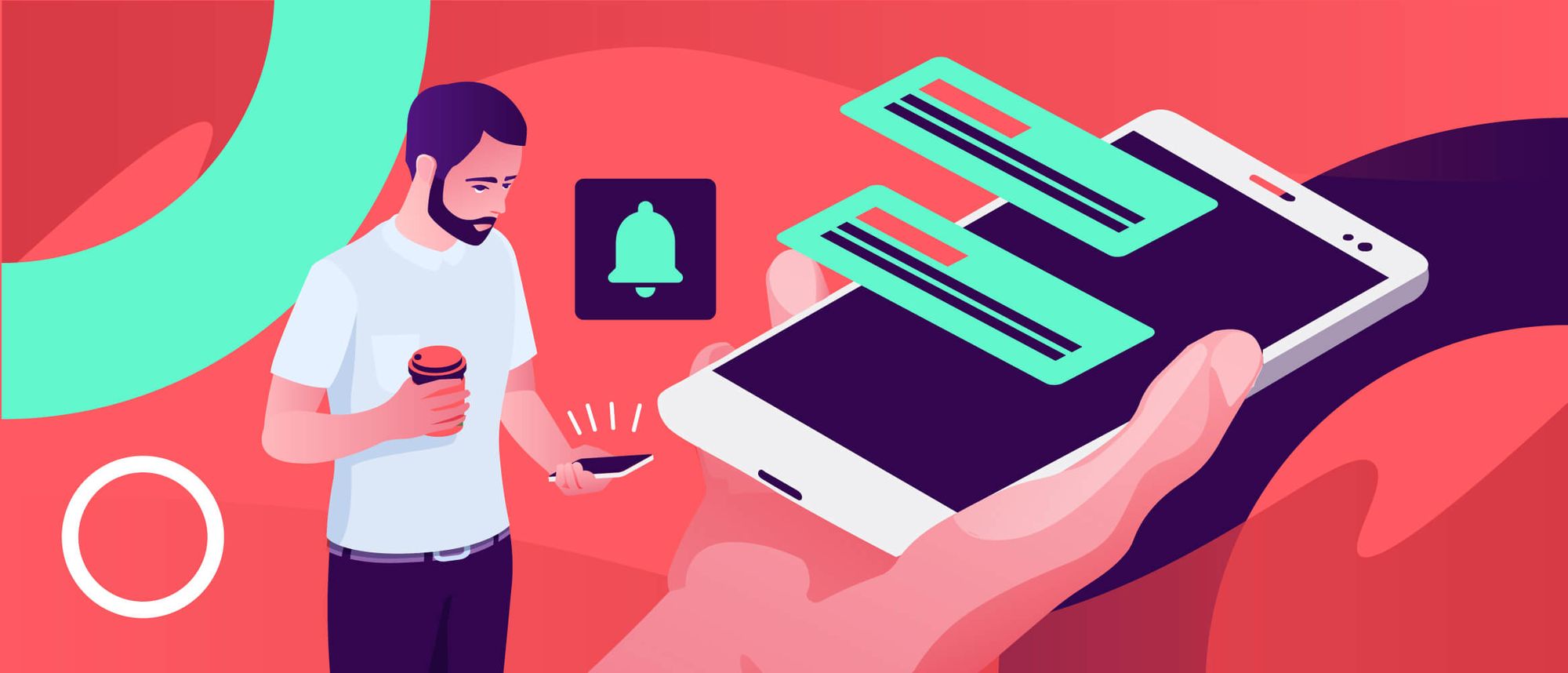 If that happens, there are two ways for your app users; either they will turn off push notifications from your app or uninstall it. You don't want these to happen, right? Then, check out our guide to learn about pro guides about push notifications.
5. Invest on email marketing
If you already have an email newsletter tied to your eCommerce website, leverage its power! There are many free newsletter templates available that can help you get started in no time. Comparatively speaking, you might think email is irrelevant to mobile app marketing. But it's not!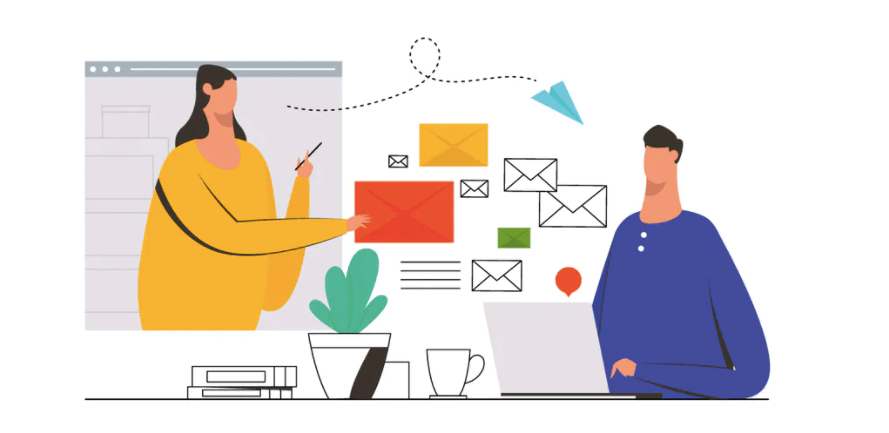 Dedicate a great email marketing campaign for your mobile app. Let all of your audience know about your offerings on mobile as better UX, faster checkout and others that you have! It will work. I promise.
6. Influencer marketing
As I mentioned in the very beginning, promoting your mobile app is no different than marketing your products or collections. If you are benefiting influencers already for your products, you can do it for your mobile app as well.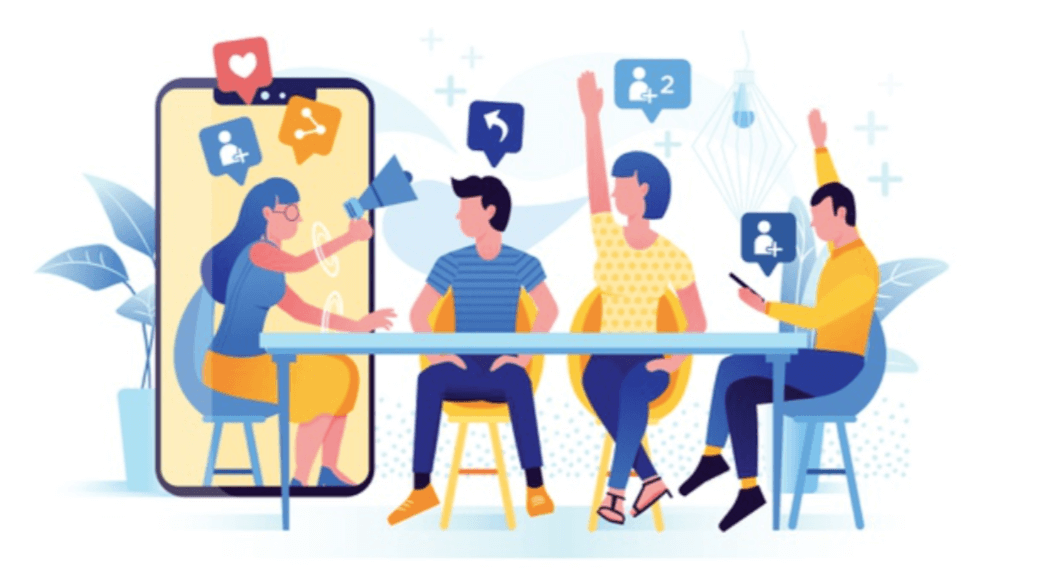 When you are briefing the influencer you work with, make sure the campaign is focusing on your mobile app specifically rather than your brand or collections itself.
7. Offer app-exclusive discounts
Why do they need to install your app and keep it? There should be a tangible reason for it. The better UX and other technical features will work for a portion of your audience.
But for a bigger portion, it will most probably won't work. Because they will expect an offer. And the key here is discount! We all love them, don't we? If you have a scheduled discount for close future, make it exclusive to your mobile app. You will see its effect on the number of installs. Additionally, don't forget to promote this offer in all brand channels.
8. Promote app-exclusive products
Imagine... You have seen an Instagram story ad of a brand. There is a great looking t-shirt. You are dying to buy it because it's exactly what you like. And you see a text in the image that says it's only available on the app. What would you do? You'd do what your audiences will do! Installing it.
Release your killer products or collections as app-exclusive and leverage them for your mobile app. Remember, all afford will return in long-term.
9. Keep your design fresh
If the number of installs is the first challenge, the engagement is the second and is as important as the first one!
One of the main reasons for the engagement to lower is lack of new things in the app. Again coming back to basics; what is the reason to visit your app for the 3rd time if everything is the same with 2nd?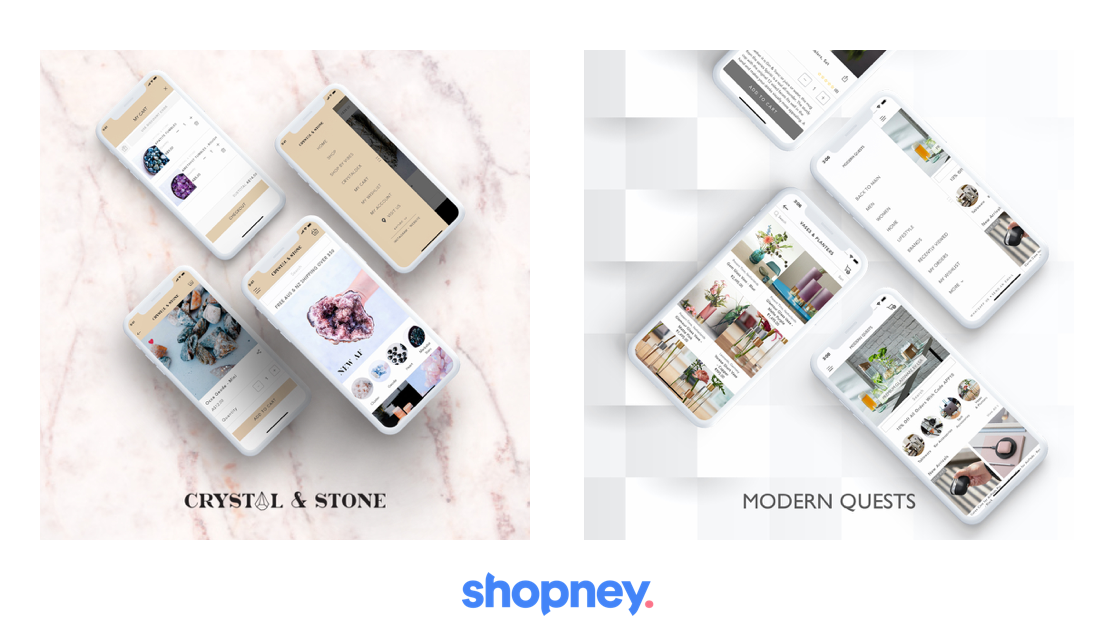 A new design, new products and collections are the best answers to that question. Keep your app fresh to increase the engagement and retention. For further engagement tips, check out ''6 Ways To Increase Visitor Engagement For Your Shopify Store Or Mobile App'' post.
Wrapping Up
This post is dedicated to your mobile success on Black Friday 2020. I hope all the tips and tricks will be really helpful. And so you can make such a great 2020 ending to remember it as a good year in the future.