Why Do You Need Mobile Analytics? From Jonas Kurzweg of UXCam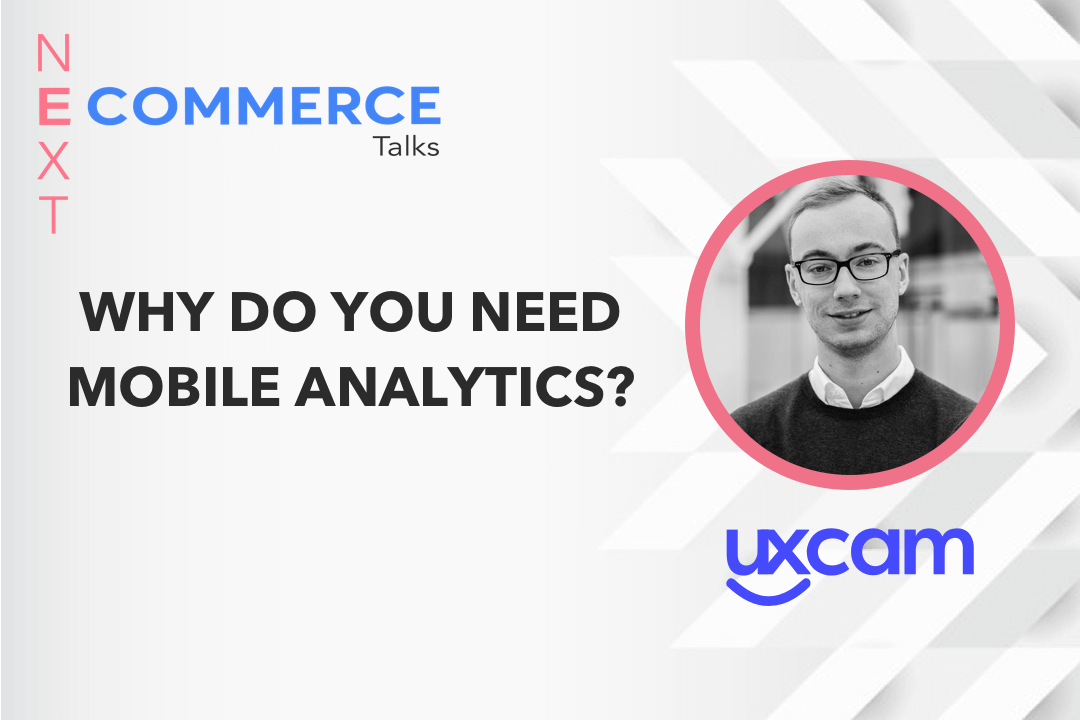 The Next Commerce Talks continues with experts from different eCommerce fields. Our second guest is Jonas Kurzweg, the marketing head of leading mobile analytics tool UXCam.
His passion for UX motivates him to help app makers be user-focused. Besides that, he loves to go climbing and playing chess. You can connect with Jonas on LinkedIn.
If you are ready to have a look at this insightful talk, hold tight and read on!
THE TALK
1. Tell us a bit about your company and the services you provide eCommerce merchants. What makes you stand out?
As an eCommerce merchant, you want repeat customers. One of the factors that determines if a user will convert into a customer that regularly spends money in your shop is User Experience (UX). 88% of users are less likely to return after a bad experience.
Successful merchants are already aware of this and invest into the quality of their UX to increase revenue. If you want your mobile app to be successful, you have to do the same. UXCam is an analytics platform that helps you to create a better app experience. Our technology captures every interaction that users take on your app for UX analytics that will help you to understand your users.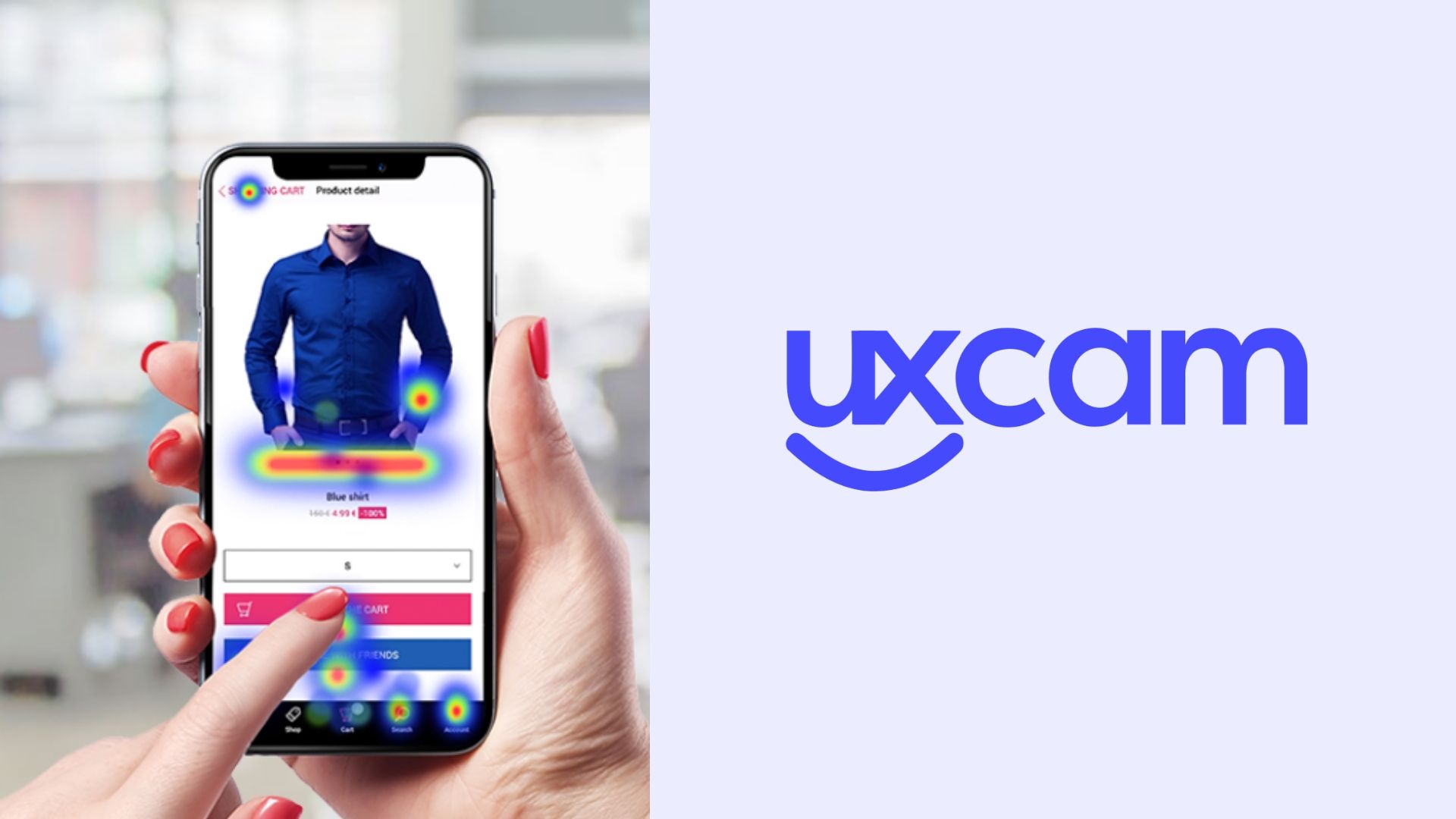 Top companies like Rappi, Nissan or NBC already use UXCam. And now Shopney customers will be able to take advantage of our service as well.‌
‌Bottom line: Investing in UXCam means investing in more conversions and higher retention.
2. With the eCommerce mobile apps are getting popular in Shopify ecosystem, many merchants are searching for ways to measure their mobile app performance. In your opinion, what's the importance of having an analytics tool to measure the mobile app?

Small decisions can have a big impact, especially on the bottom of the funnel.
Let's say that you have an UX issue on your check-out screen. The conversion rate of that screen is 20%. You use an analytics tool to identify and fix that issue. This causes your conversion rate to go up to 60% — this means that you just tripled the revenue of your app.
Without an analytics tool, you would never notice that issue, and therefore miss out on tons of revenue. One of my favorite quotes about analytics is "Without data, you're just another person with an opinion." by W. Edwards Deming.
Intuition is often wrong. Analytics tools remove the guesswork, which gives you better sleep at night.
"Without data, you're just another person with an opinion."
W. Edwards Deming
3. How is the list of advantages of a solution like UXCAM for Shopify brands look like?

Here are the benefits that our customers mention the most:
Easily understand the complete user journey.
Uncover user struggles automatically.
Find issues and opportunities on each screen.
Increase retention and conversion rates.
Spot hidden bottlenecks with Screen Flow.
Understand where and why users drop off with Funnel Analytics.
Easily find sessions that matter with Session Replay.
Automatic element tagging – no additional code required.

4. Beyond the feature-set you provide, what is the importance of analytics in mobile commerce, considering user behavior patterns?

User behavior is unpredictable.
As the creator of an app, you might think that a certain flow or feature is super intuitive. But when users look at it, they find it confusing.
That's why, beyond using analytics platforms, it's important to talk to your customers. Call them and ask them about feedback for your app. Did they like it? Did they stumble at some point? What should be improved?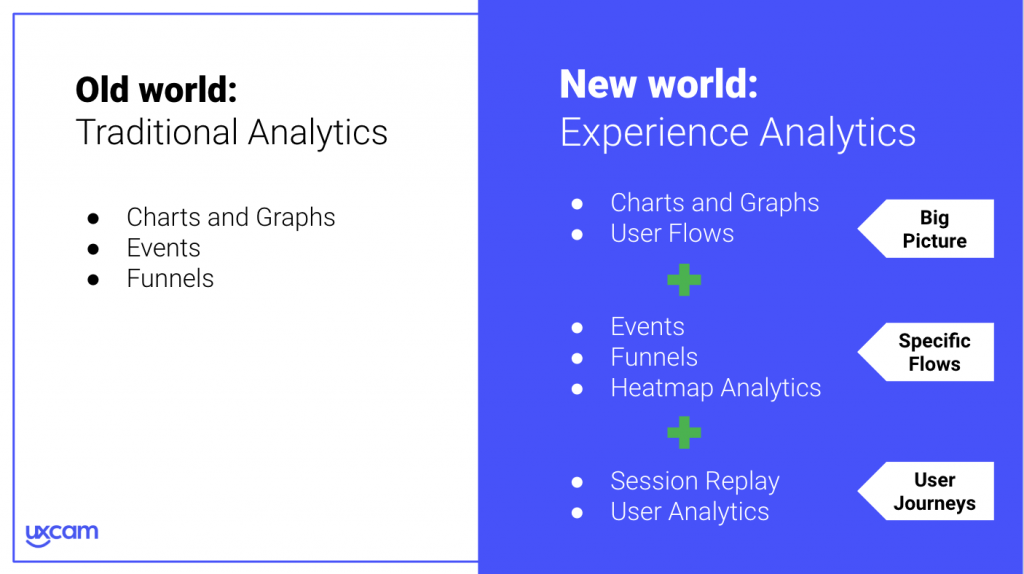 If you talk to 10 customers about your app, I guarantee that you'll receive tons of insights that are new and valuable to you.
5. How do see today and the future of mobile commerce and your solution together? Will these two gain importance and create greater value for eCommerce?

We see that businesses have to be innovative when it comes to their digital strategy in the current times. That's why platforms like Shopney give eCommerce businesses an edge.
Every eCommerce store has a website - but your competitors might not even have an app yet.

For me, not having an app as an eCommerce business in 2020 and beyond is a strategic mistake. If you think about it, what's the most used device to access the internet today? - It's the smartphone. And mobile apps give you access to it.
When was the last time you opened up a browser on your smartphone and made a purchase decision? — in comparison, users are far more likely to open an app and conveniently purchase online.
Mobile apps also give you access to smartphone users in the form of push notifications. In that way, every active app install is like an e-mail address that you can reach out to at any point.
UXCam works with global eCommerce players to support them in shaping the future of mobile commerce. One of these players is Rappi, which is one of the biggest eCommerce businesses in South America. The company has 5,500 employees. Here's what the CPO of Rappi says about UXCam:
"UXCam helps us to identify friction points during our order flow that could cause users not to complete an order. Based on that, we make adjustments targeted at those friction points to streamline our flows and increase conversions."
6. Is there a specific persona who should definitely utilize your solution?

Every team member that is involved in working on the mobile app benefits from UXCam. UXCam helps to make data-driven decisions, understand user behavior and it helps with conversion rate optimization.

7. Do you have a solid example among your customers who have had a great boost in the business with your solution?

I recently read a quote that stood out to me: "In one case we found a bug in our code where a hidden view was blocking user gestures on another view. For that bug alone, UXCam paid back our year's subscription."
That was super cool to read, and it drives the point home that I previously made: Small improvements can have a huge impact on your business. The difficult thing is to find those improvements, and UXCam helps you with that.

8. How would you recommend that an eCommerce merchant report on the success of their mobile shopping app performance?

First, I think that it's important to actively and regularly track performance. A lot of businesses install an analytics solution and only look at it in detail every three months.
Second, I recommend to set tangible goals with a deadline (e.g. end of the quarter). We had a webinar about this topic with one of our customers, you can watch the recording here if you're interested in diving deeper.
9. Who are the eCommerce trend-setters – which their approach to eCommerce are you most excited at the moment?

I am very excited about apps that know their niche and offer a sophisticated recommendation system.
Obviously every eCommerce merchant has to compete with giants like Amazon. But one of the downsides of Amazon is that people buy literally everything there. Therefore, the recommendation system becomes useless if people are looking for just one thing and the design of the app is not made for a single specific target group.
Clothing is a good example. Shopping clothing on Amazon is a terrible experience. Often, photos, information about sizes and good recommendations are lacking. Other apps do a better job there.
10. How do you see the future of mobile commerce analytics in the eCommerce universe in the next 5-year period?

I think that capturing micro-interactions like gestures is the future. Most analytics tools today are based on events only and that's why they are missing out on a lot of data points.
In the future, most analytics tool will rely on an auto-capture like UXCam. As the product development company Datarockets said: "You can simply track events today, but tools like UXCam are the future".‌
‌
About UXCam
UXCam enables eCommerce merchants to improve their app's KPIs through a deep understanding of user behavior.