Great Insights on Customer Loyalty and Marketing From Kalys Salmakbaev of Growave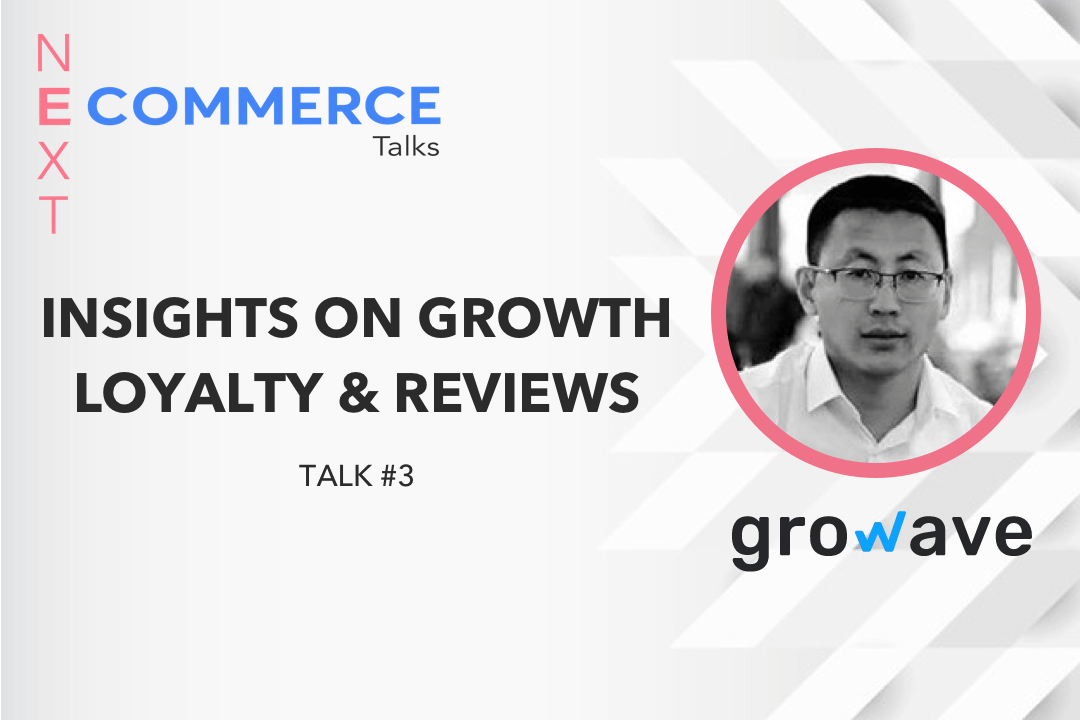 The main goal of Shopney Blog is to help merchants with actionable insights to grow their businesses. Not only about mobile commerce but also the other important areas of Shopify eCommerce.
As eCommerce is a very complex field which requires expertise for each area of it, we started THE NEXT COMMERCE TALKS to feed you with expert insights from each area. The 3rd guest of 'The Talks' is Kalys Salmakbaev, one of the great minds behind Growave.
He is the CMO of the company and a very influential personality in Shopify partner ecosystem with his knowledge and success.
It's a sure thing that you will find many things to get inspired of in this interview! Enough said? Then, let's find out what is it all about!
THE TALK
1.  Tell us a bit about your company and the services you provide Shopify merchants.

Reply: Growave is all-in-one marketing app for Shopify. It helps online retailers to effectively engage with visitors, increase conversions, boost repeat purchases, and build strong consumer-brand relationships.
Growave was launched in 2014 and gained trust and love from Shopify merchants according to reviews we get on our app listing. Since then, our expertise in eCommerce marketing increased drastically and currently
Growave is used by more than 11000 online stores. It's used by small and medium businesses along with enterprise level companies. Among brands that use Growave, you can find such big names as Boeing Store, SM Global Shop, Unilever, Tropic of C, KOOKAI, etc.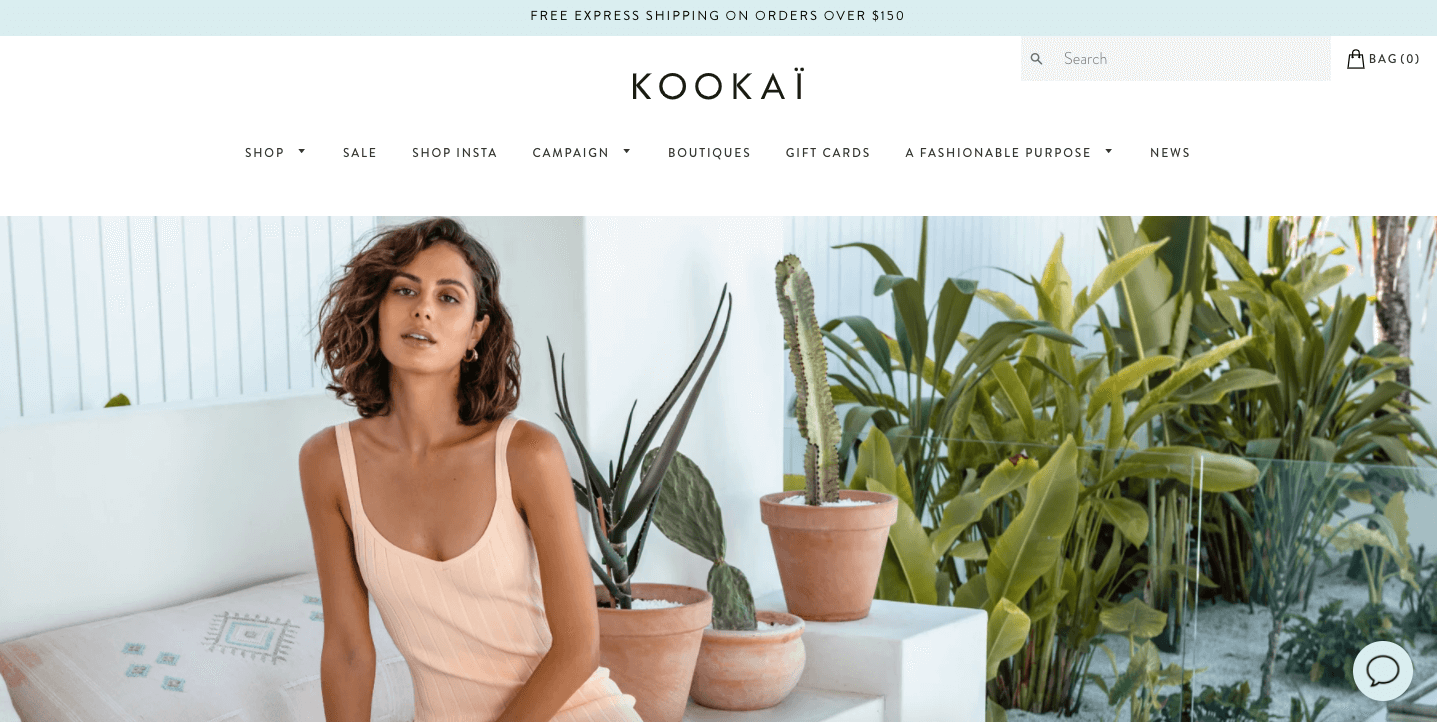 2. With the app population growing in Shopify partner ecosystem, many merchants are turning their attention towards multi-functional apps. In your opinion, what's the importance of having an app with multi-functionality in Shopify eCommerce?

Reply: There are three key points to bring here. First is the automatic integration between the app's features, which allows for better performance of the app and saves merchant's time previously spent on integration.
Second is the ease of having all functions under just one dashboard as well as solving all product-related problems with a single customer support team.
And finally, multi-functional apps often prove more cost-effective than single-purpose options, owing to cost reductions related to product development and customer support.
3. What is the biggest advantage of a solution like Growave for fast-growing Shopify brands?

Reply:  With brands like this, there's always a need to scale quickly without losing momentum, so I'd say resource optimization is key. Growave helps businesses to achieve that by bringing all the necessary marketing tools in one compact solution while staying at the affordable end of the price scale.
Additionally, the easy transfer process of our app, which allows brands to quickly move all their data from the other apps to our product, helps businesses to save their time on technical minutiae, focusing instead on the brand's growth.
4. Beyond the feature-set you provide, what is the importance of loyalty and reviews in global eCommerce, considering user behavior patterns?

Reply: The key function behind any loyalty program is to make customers engage with you more. In fact, it helps to improve your brand image, customer lifetime value and repeat purchases.
With reviews, it's more about lead conversions, as social proof provided by reviews essentially boosts your brand trust, which then allows you to convert leads into first-time customers more easily and effectively.

5. How do see today and the future of mobile commerce and your solution together? Will these two gain importance and create greater value for eCommerce?

Reply: We already see how mobile commerce is booming. I believe in predictions that mobile commerce will grow even faster as more people use their mobile devices for shopping.

So having a mobile app is must for every brand. On top of it, having marketing tools integrated with a mobile app could be a game changer for retailers. It can really help them boost conversions, increase repeat sales, and make customer loyal to their brands.
6. For a well-established Shopify brand, which feature of yours is the most beneficial? And why?

Reply: I'd say our loyalty programs since one of the biggest challenges that many brands face as they scale up is the need to stay connected with their ever-growing audience.
So loyalty programs can be of great help with that, as they essentially allow merchants to create a personal experience for their customers, such as by gifting them on birthdays, offering rewards for engagement with the brand, and so on.
As a result, it helps well-established brands to preserve the connection with their customers, which in turn enhances their brand image and customer engagement.
7. Is there a solid example among your customers who has had a great boost in the business with your solution?

Reply: Sure, SM Global Shop is a great example of this. A leading vendor on the Korean product market, they have got over 13.000 customers to leave a review to their products, all within 10 months of using our app.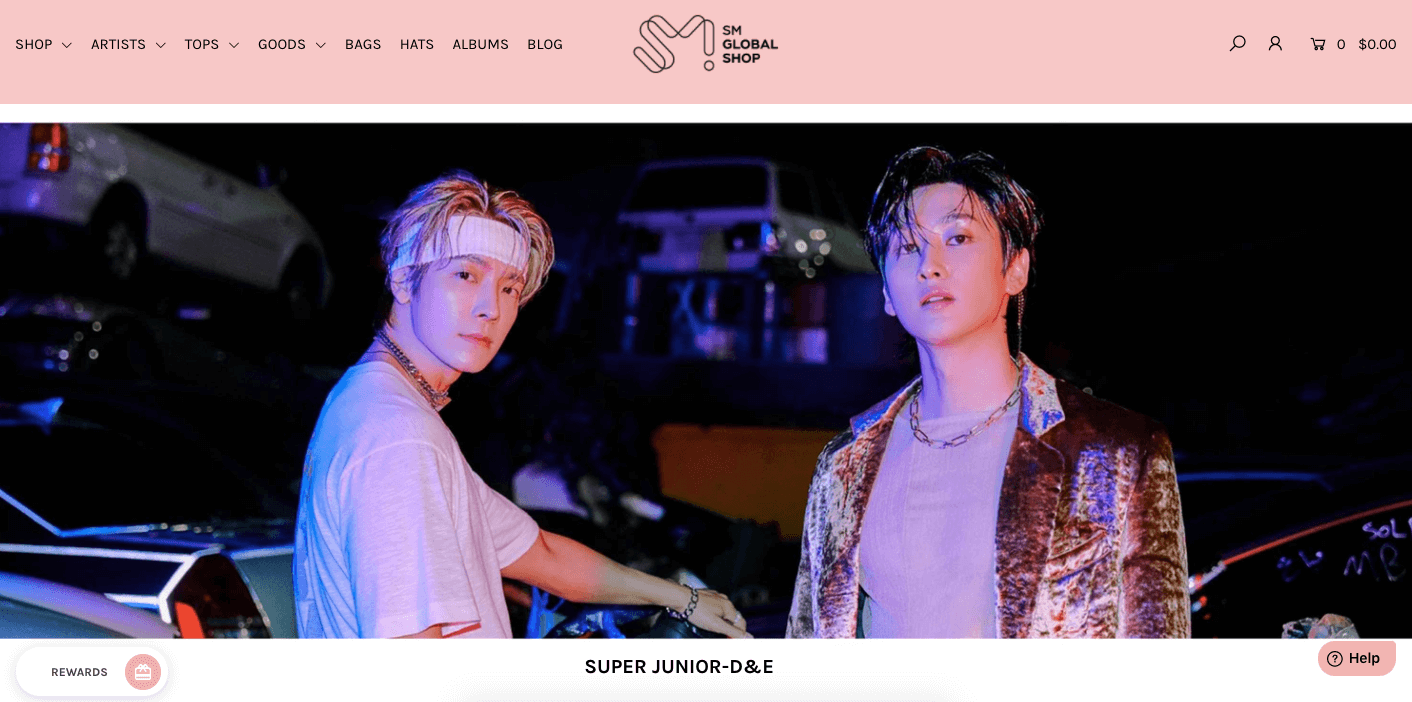 SM GLOBAL SHOP
They have also given out over 27 million points to the customers as a part of our loyalty programs and sent out 34.000 automated emails with Growave, 67% of which were then opened.
A lot of what they did was a result of great marketing strategy and we're quite proud to have aided them in their success.
8. How would you recommend that an eCommerce merchant report on the success of their loyalty and reviews performance?

Reply: At Growave, we focus on several metrics that are critical for store owners. They are conversion rate, repeat sales rate, engagement, AOV, cart abandonment rate, etc. That way they can see how Growave is actually helping them grow their brand. Depending on the results they can tweak campaigns.
On top of it, we have analytics section in our dashboard to monitor a part of the results. It's still in process of improvement so that merchants can clearly see the results.
9. Who are the eCommerce trend-setters – which their approach to eCommerce are you most excited at the moment?

Reply: We saw that e-commerce is striving and is expected to grow in the upcoming years during the current situation. Smaller businesses switched to e-commerce and set up their websites.
The eCommerce giant, Amazon, has been evolving rapidly during this pandemic and came across many new delivery options to practice social distancing, e.g., air delivery by drone. There is a growth of the D2C (direct to consumer) approach where brands build deeper relationships with customers, control their brand image, and get products on the market quicker.
Some successful shops have gone brick-and-mortar by launching their pop-up stores, where consumers can pick up the product whenever they need after they purchased it online, and avoid lengthy shipping times. In terms of Shopify trend-settlers, various stores managed to stand out and created trends to follow.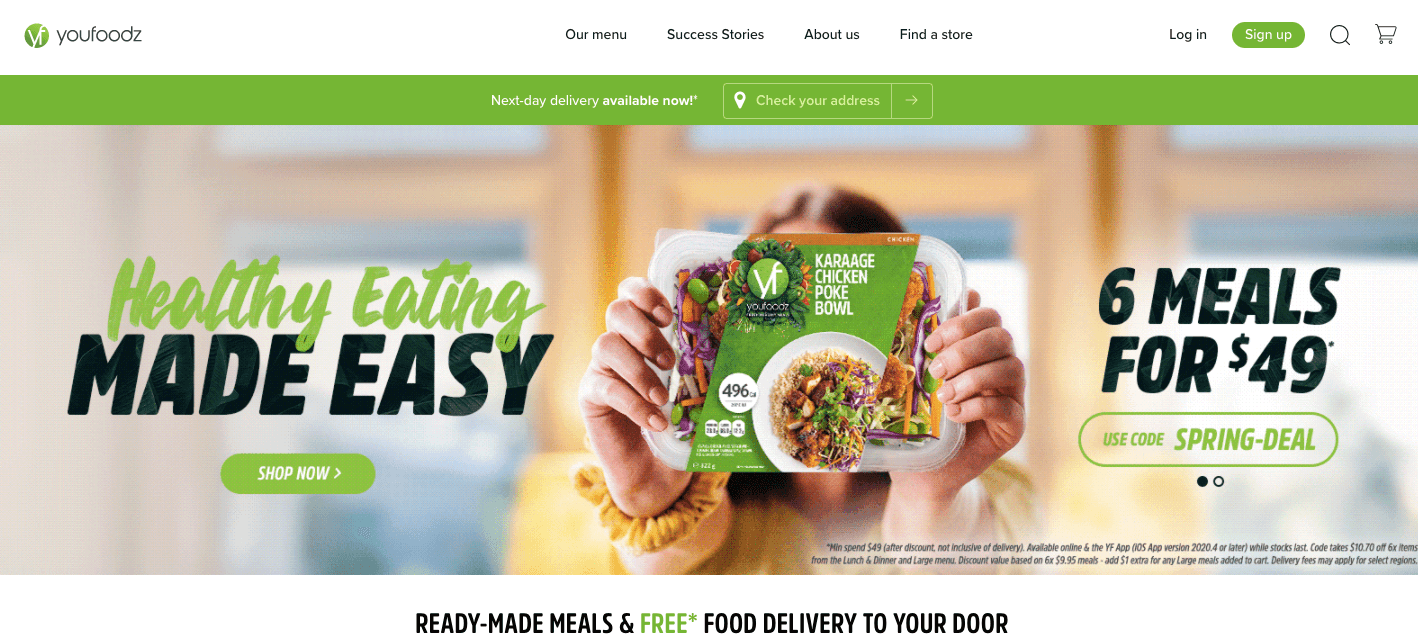 For instance, YouFoodz, healthy snacks delivery, has launched a referral campaign that increased its sales growth by over 3,000% in only 14 months. EndySleep, a Canadian mattress company, has reached over $20 million in its annual revenue due to its free trial for 100 nights to their customers.
Lastly, Flat Tummy Tea has gained over 14,000 reviews, thanks to its successful Instagram strategy, where user-generated content becomes and endorsement for the company.
10. How do you see the future of Shopify and its ecosystem in the eCommerce world in the next 5-year period?

Reply: I always track updates that Shopify releases. So knowing how the team behind is creative and innovative, I believe the platform has a huge potential to grow in the next 5 years. On top of it, I see there is a huge demand and more brands are creating online stores to sell their items.  
Shopify has already built a great platform with a whole ecosystem. I see new players entering the market every day. That means that the competition is going to be fierce and the quality will only get better. Overall, I am quite positive about it.
ABOUT GROWAVE
Growave is the all-in-one marketing platform that helps Shopify brands reach their audience, engage users and increase conversions with ease. It offers comprehensive eCommerce solutions designed with your customers in mind to let them see you, connect with you, and stay with you.
With Growave, you can grow traffic, engage customers using its loyalty program, and sell more with customer reviews and user-generated content.