Black Friday 2023: How To Keep Your Shopify Store Away From Brutal Competition?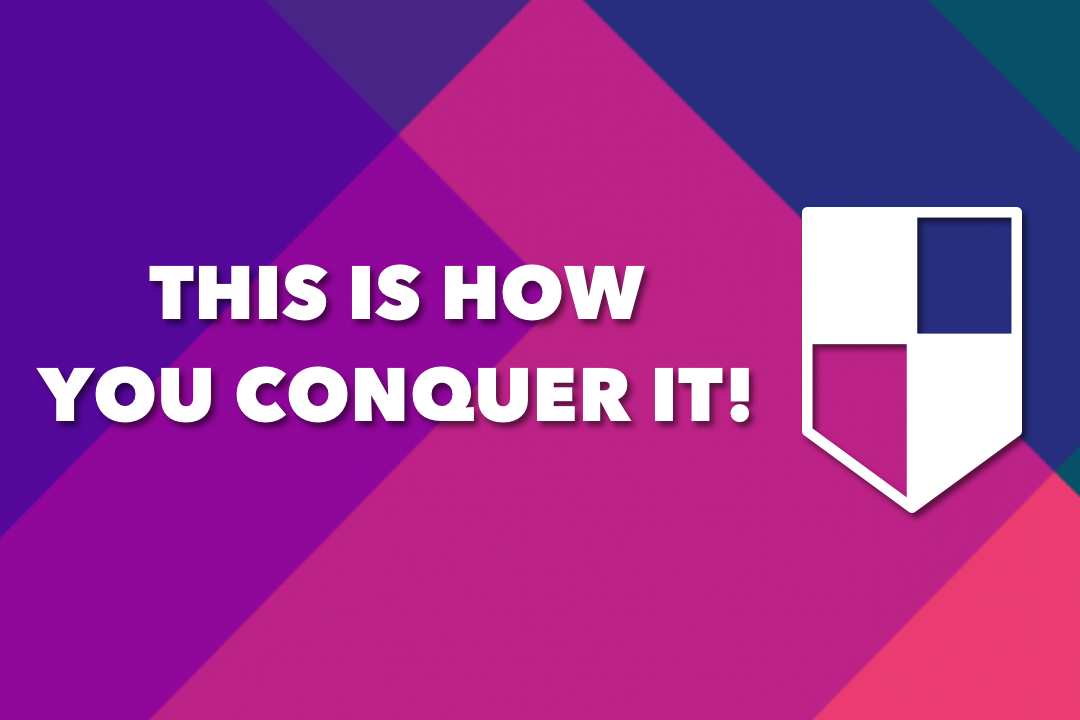 BFCM is a competition between everyone. You, your main competitor, Amazon, Etsy, and some others you don't even know but stealing customers from you. Literally, it's the everyone vs everyone type of battle. Period.
Now there are several questions for you. Your answers will decide if this is the guide you need to follow or go and look for something else.

Can you allocate more budget than Amazon for paid ads?
Are you selling the most affordable products in the market?
Do you have a big loyal customer base that will only buy from you?
If you say YES to any of these, thank you very much for reading this far. This piece is not for you. But if you say NO to all, which most Shopify merchants do so, you will find what you need:
The smart thing to do is to stay away from BFCM competition, paying less for ads and making more money than ever before.
You may believe that you need to prepare for this BFCM preparation process in the same way as any other merchant. At this point, we want to remind you of Paul Arden's words: 'Whatever you think, think the opposite!'
While everyone spends thousands of dollars on ads, we want to show you an efficient way that you can differentiate yourself and stand out in this competition. Are you curious? Let's read the rest of the article to find the answers.  
Paul Arden: Whatever you think, think the opposite!
What Are the Aims of the Merchants During BFCM?
The first aim of all merchants is to utilize the shopping spree of the BFCM period by boosting their sales. And they want to achieve that in the most cost-effective way possible.
In 2023, the key to increasing your sales is to have a higher mobile conversion rate since more than 80% of the traffic is generated from mobile. That means the two main aims of merchants are:

Higher Mobile Conversion Rate
Less Ad Spend
During the BFCM, it became very difficult to stand out even with advertisements, as all brands wanted to get attention and use ads. Shoppers are exposed to a lot of advertisements and you have to spend a lot of money to stand out among so many advertisements.
So, you should find the best and most cost-effective way to attract customers in the BFCM period, a way to make you stay ahead of the competition. Let's check the next section for the best solution for that.
What Should You Do to Increase Sales & Decrease Ad Spend on Black Friday?
The great tool that you are looking for to increase your mobile conversion rate & decrease your marketing ad spend is a mobile app. It is the main solution for your two pain points:
1. Higher Mobile Conversion Rate
With a mobile app, you can increase the mobile conversion rate up to 80% and provide the best mobile shopping experience with a great UI & UX. Let's check how mobile apps help you to increase your mobile conversion rate:

Offers a more personalized shopping experience than mobile websites by providing a customer profile section, wishlist, and recently viewed section.
Remind customers of your Shopify store repeatedly with push notifications for free!
Provides in-app chat to communicate with customers and convert them in real- time.
Utilizes mobile device features such as location.
Offers a faster page loading than mobile websites.
Engage loyal customers and increase repeat sales by motivating shoppers with mobile loyalty programs.
Offers faster check-out than mobile websites.
Accessibility with the flick of a finger and eliminates the friction that shoppers have on mobile websites. In other words, there is no need to search on Google first.
Creates an established brand image.
Recover sales with abandoned cart notifications & back-in-stock notifications.
To learn more about the benefits of a mobile app that you can have with Shopney, check out our article.
2.Less Ad Spend
You can decrease marketing ad spending down to 45% by leveraging mobile app push notifications. With push notifications, you have the power to reach customers' phones and convey your messages & promotions & product updates, etc. directly for free.
That means if you use push notifications effectively, you don't have to pay for expensive ads to bring customers back to your Shopify store. You can do it for free since your mobile app has already been downloaded to your customers' phones.
That is why mobile apps are the strongest marketing tools for merchants! Here is how you can utilize push notifications before and during Black Friday:
A. Before Black Friday
To leverage push notifications before Black Friday, you can take advantage of having your mobile on customers' phones and send the first push notifications of this year that they receive regarding the BFCM. It could be a message that creates excitement with them regarding your BFCM campaigns. So, you can stay in their mind and when they want to shop for BFCM, they will choose your Shopify store to visit and shop.
B. During Black Friday
Sending segmented push notifications with personalized messages is one of the most effective ways to get customers' attention. While they are receiving maybe hundreds of promotions, a personalized message could attract them and give them a strong reason to visit your mobile app.
These personalized push notifications could include discount codes for the items that they visit before, or for the items that they have added to their wishlist. You can use attractive images and emojis in your push notifications to get more attention. And use call to actions to mobilize customers and make them take the action you want them to.
Also, it is an effective way to use FOMO which includes a time limited discount to get shoppers' attention and motivate them to purchase immediately to not miss the opportunity.
In addition, you can utilize the abandoned cart notifications during the Black Friday. The shopper might  not have time at the moment to check out, or she may want to visit other stores to compare the prices.
Then she might forget the product she has added to the cart that she wanted to purchase in the first place. That means with the right message, you can make the purchase complete. A discount could be the perfect incentive in this case to convince the shopper to complete the purchase.
If you want to learn more about how you can write the most effective push notifications, check our article that also includes the most effective push notification practices.
How Can You Stay Ahead in the BFCM Competition?
BFCM is a period when brands consistently promote their products and try to get the attention of their potential customers. That creates promotion chaos for the shoppers in this period and they are starting to look for a brand that is different from others with a particular feature.
That is exactly why you should differentiate yourself and your preparation process for the BFCM. Only in this way can you get the attention of these confused customers and make them choose your Shopify brand. Let's check how can you achieve this differentiation in this brutal competition:
1. Start Early and Plan Well
The early bird gets the worm! Almost all brands promote their products and try to get attention during the BFCM period. So, to have the advantage, you should start your preparation for BFCM and stay in the shoppers' minds. In this way, they can come to your Shopify store directly without trying to choose among the brands to which they are exposed to their advertisements.
2. Increase the Number of Mobile App Downloads from Summer
In the above sections, we explained that you can stay away from the brutal BFCM competition by leveraging mobile apps. After turning your Shopify store into a mobile app, you can start preparing your brand for the BFCM from the end of the summer.
You can create an amazing advantage compared to other brands for the BFCM by making shoppers download your mobile app previously. So, you can stay in touch with them, remind your Shopify store from time to time and become their first preference when it comes to BFCM.
To convince shoppers to install your mobile app, you can offer app-exclusive discounts, first-time mobile app shopping promotions, free delivery for the first purchase, etc. These are great incentives for the first step of using the mobile app.
3. Prepare Charming BFCM Offers
Creating irresistible BFCM offers is one of the most effective ways that differentiate you from your rivals. Shoppers are looking for these kinds of offers during BFCM and you should give it to them. Let's check how:
a. Create a 'Can't Miss' Discount
A deep discount on a popular product could be a great way to attract customers. When they come into the store for this impressive discount, it is a high possibility that they will purchase extra items before they check out. That means with one enticing discount, you can attract so many customers and sell many products.

The crucial point here is understanding what type of discount could draw more shoppers to your Shopify store and promote it in different ways such as email, push notifications, etc.

b. Be Faster Than Your Competitors
It is a logical strategy to send your first BFCM-related push notifications to the shoppers at the beginning of the period. And you should inform them about your promotions & discounts by using the power of push notifications and make it easier for them to pick your brand for their BFCM shopping activities.
4. Focus on Your Mobile App to Boost Repeat Sales
If you want to retain your customers, increase engagement and the number of repeat sales, leveraging a mobile app is your best bet.
With Shopney you can provide the best & easiest mobile experience with users and include many features to boost customer engagement including push notifications, abandoned cart & back in stock notifications, fast check-out, wishlist, recently viewed section, customer profile section, etc.
It is logical to leverage these features during BFCM and it will be even better if you create specific strategies to attract shoppers to your mobile app such as:
a. Leveraging App-Exclusive Discounts
Providing app-exclusive discounts is one the greatest ways to bring new customers to the mobile app & increasing engagement.

During BFCM, shoppers are looking for discount opportunities more than ever and prefer to purchase from stores that provide them. So, you can attract new shoppers to your store and increase your number of mobile app downloads by utilizing app exclusive discounts.
Besides, it is a way to make mobile app users feel special and increase their engagement and boost repeat sales!
b. Offering Free Shipping for Purchases from Mobile App
Shoppers are looking for opportunities during the BFCM period and free shipping is one of the options they are looking for. So, if you offer a mobile app exclusive free shipping, they would download your app to utilize this opportunity and engage more with your Shopify store. So, with mobile free shipping, you can boost your mobile app conversions by utilizing free shipping on your mobile app.
c. Leveraging Countdown Timer to Create FOMO
Creating FOMO is one of the most effective ways to increasing conversion and a countdown timer is the main element to achieving that.
With a countdown timer, you can create an urgency feeling with the shoppers and make products look more valuable by using scarcity or time-limit.

In other words, when you utilize a countdown timer in your mobile app, shoppers don't want to lose their chance to buy the products with a discount and this opportunity is preventing them from delaying the purchasing idea. That means boosting sales for you!
d. Directing Shoppers to Mobile App from the Website
Since mobile apps are very easy to use and provide the best mobile user experience, shoppers prefer to use them when they want to shop repeatedly from a brand. That is why if you want to increase customer engagement & boost repeat sales during BFCM, it is logical to leverage the mobile app.
One of the most effective ways to lead your customers to your mobile app is by directing your shoppers to your mobile app from your website.

For instance, you may promote your mobile app on your website and motivate shoppers to install it. Or if you want to take a brave step, you may direct your website visitors to your mobile app by stopping selling on your website during BFCM. The result could be very impressive :)
5. Retarget Past Visitors and Customers‌
‌Most shoppers prefer to purchase from a store not on their first visit, but on their second time or later. So it would be logical to retarget past visitors of your website to remind your Shopify store of them and increase your sales. One of the best ways to retarget past visitors is by utilizing Facebook Pixel.
In addition, you can retarget the shoppers who already purchased from your store to display your charming BFCM offers and convince them to shop again. If a customer already shopped from your store, it is a high possibility that she will purchase again and spend more.
So, if you want to boost your sales during BFCM, you should definitely retarget your past visitors and customers!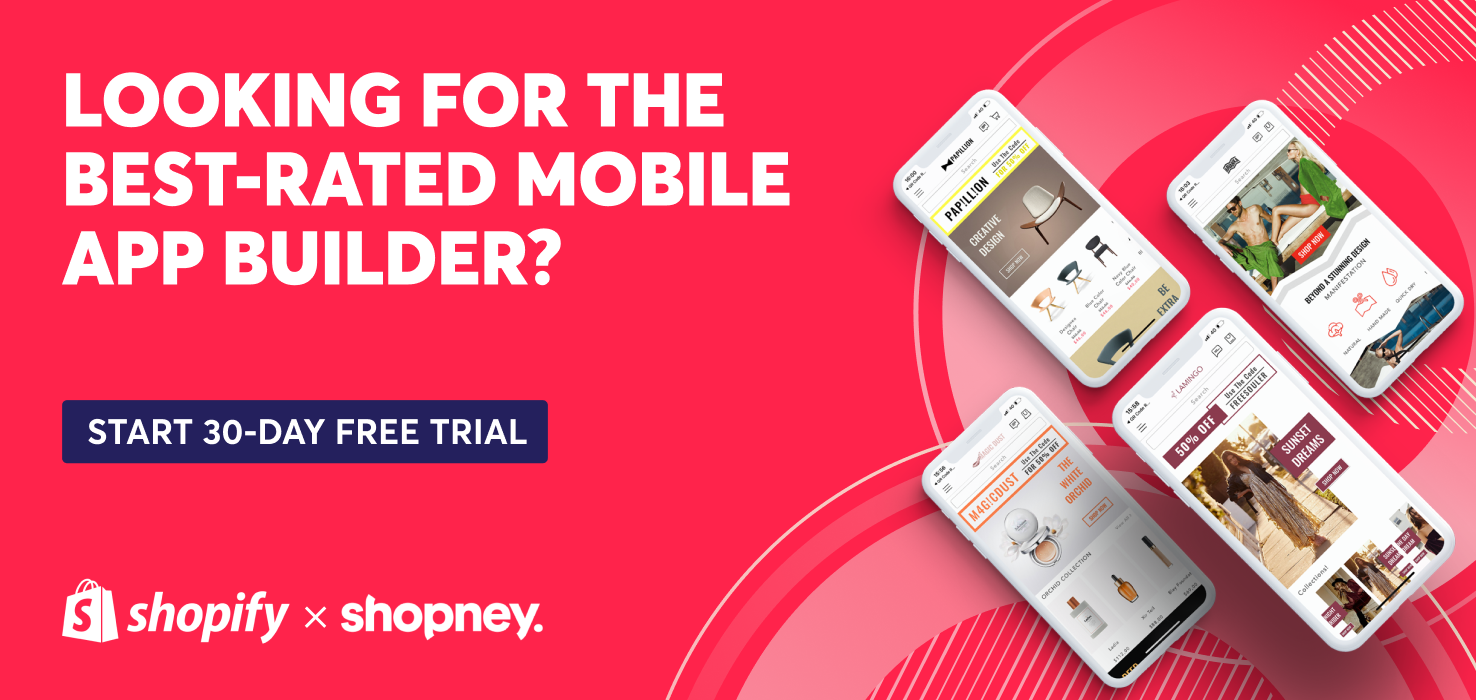 How Can You Prevent Mobile App Users from Removing the App?
The major part of success in the business world is creating consistency after you take the first step. If you want your customers to keep your mobile app on their phones, you should implement some strategies to achieve that instead of leaving them on their own such as:
1. Understand Why They Download the Mobile App, Keep This Motivation
If you want to keep your mobile app on these users' phones, you have to know these users and understand why they downloaded your mobile app from the beginning. There could be various answers here for different brands.
For instance, for a brand's customer, the answer could be being easy to use and for another brand, it could be app-exclusive discounts. If your customers downloaded your mobile app due to the promotions, it would be logical for you to keep this motivation and provide them with promotions from time to time.
2. Motivate Shoppers to Visit the Mobile App Again
Besides keeping their first motivation to download the app, you can also create other incentives for the mobile app users to keep the app. So you can be more assured that they won't remove the mobile app.
These motivations could be offering promotions, updating your homepage from time to time, providing app-exclusive discounts, and anything you do to make customers feel special as mobile app users.
Keep the Momentum After BFCM
It is possible to keep the BFCM momentum even after the holiday season with the right marketing strategies such as mobile app loyalty programs.
Leverage Mobile App Loyalty Programs to Create a Chain Referral Program
Implementing loyalty programs in the BFCM is crucial for Shopify merchants since they have a long-term effect both to increase customer engagement and bring new customers to your business with a referral.
For instance, you can give rewards or loyalty points to your customers who share your app with others and make them download it. So, a referral program could be the automated marketing strategy that increases the number of your mobile app downloads regularly and grows your business.
Since loyalty programs are a significant part of customer retention, Shopney is integrated with the best loyalty program apps such as LoyaltyLion and Smile.io. You can implement these loyalty marketing apps on your mobile app.
So, you can encourage your customers for their loyal behavior in your mobile app to stand out from the competition by increasing loyalty & engagement & retention. Loyalty programs are also effective ways to make your customers feel special with rewards when they shop repeatedly and engage them more.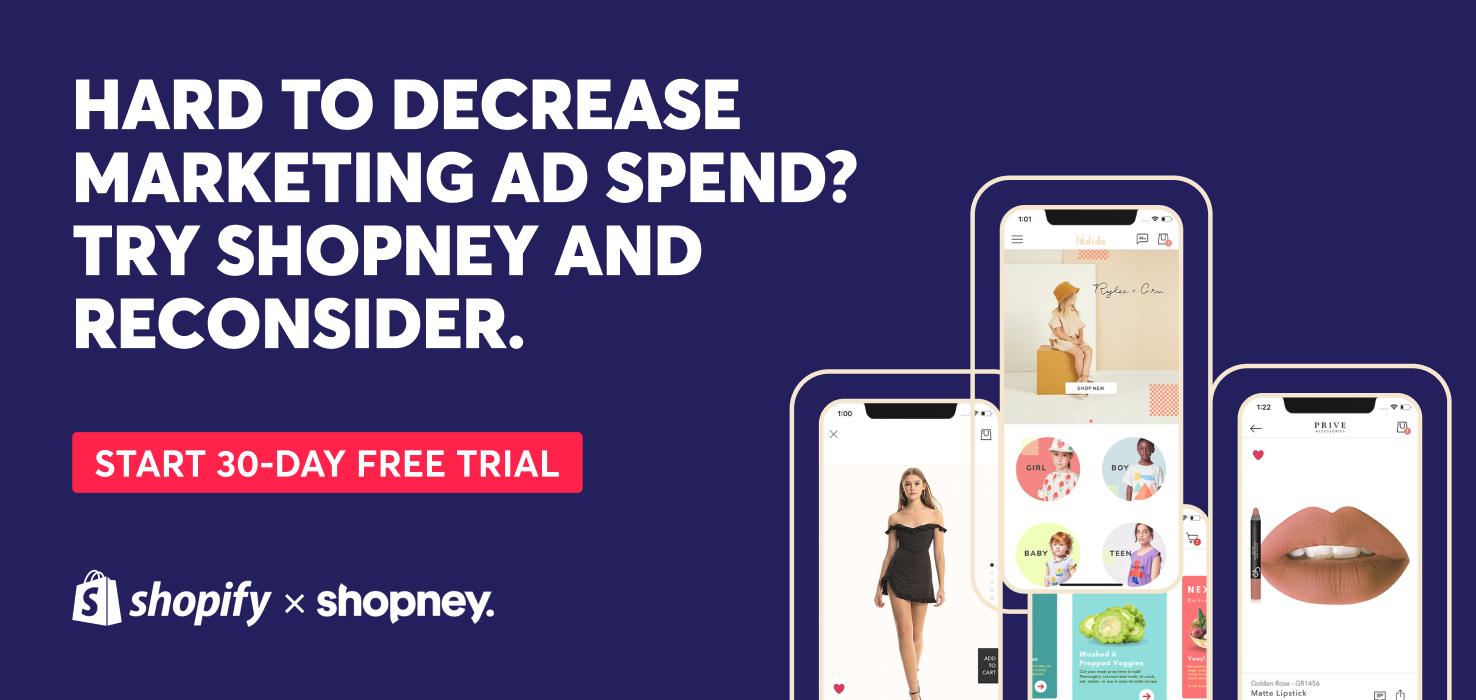 To Sum Up
BFCM is a period when there is brutal competition between merchants. And if you don't have an enormous marketing ad budget, or if you don't have a huge loyal customer base who always prefers your store, you need to have a mobile app to stand out in this competition.
With a mobile app, you can have a higher mobile conversion rate with less ad spending. And if you want to turn your Shopify store into a mobile app, Shopney- Shopify mobile app builder is the solution you are looking for. Shopney offers your Shopify brand the strongest mobile shopping app solution to stand out in the mobile-centric eCommerce world.
You can learn more about why you should choose Shopney as your mobile app builder from this article.
Then, start your free trial without requiring any credit card information from here.