Why eCommerce Marketing Is Harder Than Ever and How To Do It Today?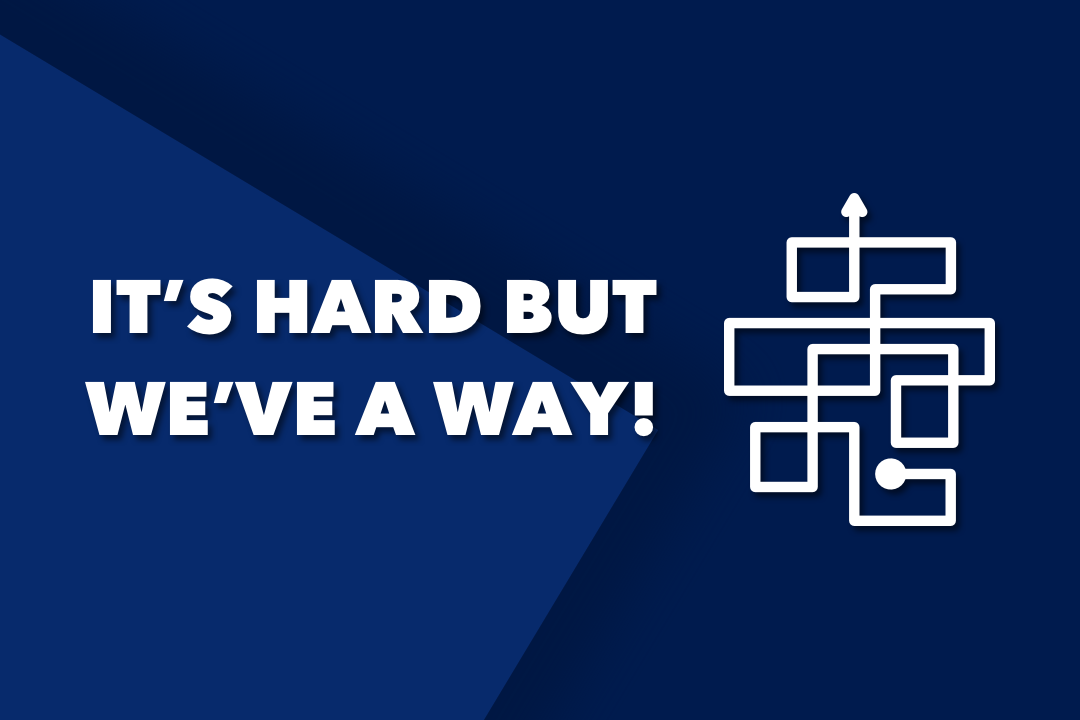 You as Shopify eCommerce store owners & today's world eCommerce merchants, must realize how tough it is to do marketing in an online environment. Let's be honest: Doing eCommerce marketing is hard, and doing it successfully is even harder.
Apparently, everyone seems to have a product to sell and wants to put it online, but few of them realize the challenges they will face to get sales. First, you have to get people on your site, then you have to convince them to buy from you with the right marketing strategy.
Remember that, if you have an eCommerce business, it means you are competing with every other online store, such as a giant like Amazon. It's really hard to compete with those ones. The eCommerce industry is booming significantly, and so are the challenges associated with it & eCommerce marketing challenges as well.
It is ironic that online shopping has become simpler than ever, but at the same time, there are problems that both marketers and customers face that influence the overall experience.
Let's face & be ready for the challenges you might face while doing marketing in this giant eCommerce environment & take some eCommerce marketing tips to improve your marketing strategy to boost your sales & be one of the winners!
Excited?! :)
Challenges That Directly Impact eCommerce Marketing
Consider a moment: If you were an online shopper, would you not think, "If I can buy the same product at Amazon at a lower price and get free shipping, why would I buy from your website?"
In order to be successful at eCommerce, you need to be realistic. Observe the challenges, plan yourself accordingly & take the proper action.
Even if your eCommerce website is great, you might not get sales. Because there are some reasons & challenges that sometimes it is hard to get over. Firstly, you should be sure there's a market for your product, and that you give people a compelling reason to buy from you.
Let's see some challenges that directly affect eCommerce marketing to prepare a marketing plan accordingly.
1. Highly Competitive Market
While terms such as "hyper competitive" or "fast moving" have been around for a number of years, the speed of competition is accelerating at unprecedented levels.
Competition comes in many forms for small & medium size businesses, especially in the e-commerce space. You have to keep up with competitive pricing, products and services because all of them are competing factors for your target customers too when they shop online & when you create a marketing plan.
The eCommerce space has become so competitive that standing out from other eCommerce businesses is challenging, through no fault of your own.
"Distinguishing yourself from your competitors is crucial to standing out and attracting new customers for your business," - Harsha Reddy, co-founder of Small Biz Genius
Making your business different from the others to stand out in this highly competitive market can be accomplished by making sure your eCommerce website looks professional and is optimized correctly to suit today's Google algorithm. In addition to that, you should promote your products & positive sides with the right marketing plan.
Also, by providing a unique product or service, you can focus on a smaller demographic, making it easier for you to increase your domain authority. Additionally, it will provide you with a certain group of customers & demographic that will make it easier to plan.
Despite the existence of a highly competitive market, "selling in a competitive industry" should not be the reason for why you aren't making your target sales numbers. You should be questioning your approach.
It might also be your approach and sales process causing the problems. It might be what you say, why you say it, how you say it, when you say it, who you say it to, and how you react to their responses that will determine if you hit or miss your numbers.
Briefly, as the eCommerce world gets immense, marketing plans get similar & not unique. You should be unique while doing your plan.
2. Difficulties In Determining Target Customers
In a perfect & utopic world, every single human being would love your product. But, life isn't perfect. :)
Although your products might appeal to a large group of people, it doesn't make sense to market to everyone. If you did, it would be like playing darts while being blindfolded. Not very effective and, quite literally, a shot in the dark.
What your brand needs is a target market: your guiding light that tells you who to go after with your marketing campaigns.
If you just start an eCommerce business, it might be challenging to achieve insights into your target market's demographics & without those insights making assumptions can be dangerous.
The better you understand demographics, like age, gender, income, marital and children status, geography, occupation and religion, the easier and more affordable it will be to choose the right marketing channels and create targeted campaigns that reach likely customers.
But it would challenge you to determine all those elements to detect the target market as it will take time. For this to be faster, you can take 2 actions regarding:
1- Review your existing data
2- Ask your customers
3. High Budgets Spent on Ads and In Return Low Conversions
There is no doubt that, as the eCommerce world grows immensely, marketing your products is getting harder. Every eCommerce merchant is now spending on marketing to shine out in this eCommerce centric world. However, the problem is every merchant does this. :)
So it naturally increases the advertisement cost & it is getting harder & harder to get the result -conversion rate- that you deserve. So the question should be that you're putting money into your digital advertising and that's totally perfect but are you spending smartly or just throwing money at your ads in hopes of seeing a return?
If you're not sure what your return on ad spend (ROAS) is and how it's been trending for your business, you can find out by looking at your advertising cost of sales. This is a metric used to measure the effectiveness of your advertising campaigns by calculating your ad expenses as a percentage of the revenue generated from ads.
But remember, having your own marketing channel - like your mobile app - would benefit you more than ever! Because it will decrease your marketing ad spend while doing the most effective campaigns. Keep in mind that eCommerce won't lose its popularity and amount of its merchants. So that marketing ads spend too.

Challenges That Indirectly Impact eCommerce Marketing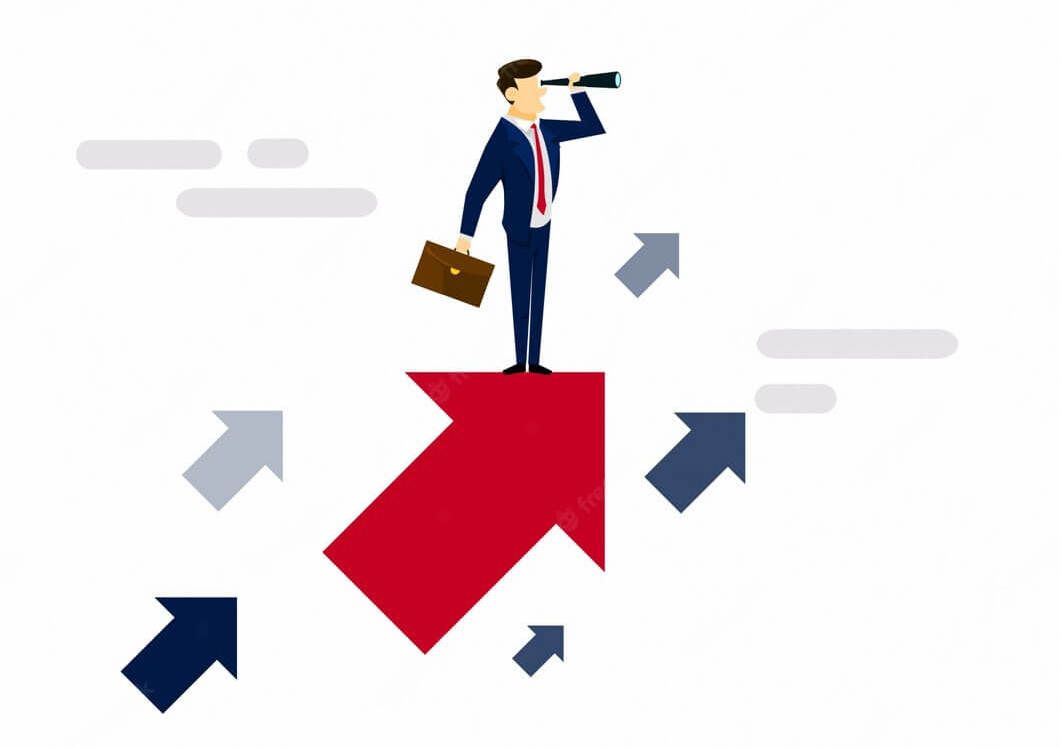 There are also some challenges that affect your marketing activities and its efficiency indirectly. If you do not give enough attention to those elements, you will be facing its results in the long term & unfortunately those results will likely be irreversible.
Let's examine some of them to be precautious.
1. High Average Product Returns & Refunds
"If you want your brand to stand tall, then customer satisfaction should be the first priority, and whatever you're selling should be the same as what's advertised," - Syed Ali Hasan, digital marketing manager at Film Jackets.
In a utopian world, there would never be a problem with the product you sell. But that's not always the case because it's life. eCommerce returns can be a plague attacking your amount of profit, conversion rates, and ultimately threatening your eCommerce business.
It paints a bleak portrait. But the real cost driver is this: many customers buy with an explicit plan to immediately return some or all of their products.
In return, online stores employ more workers, increasing warehouse space, and establishing separate departments to handle reverse logistics. Returns are the new normal and central to customer experience. But they don't have to be a plague.
A good return and refund policy could be the difference between success and failure. That sounds extreme, but it's true. In fact, how you deal with eCommerce returns—before and after purchase—can differentiate your brand, create a competitive advantage, and even make you more profitable.
2. Rising Shipping Costs
Over the past years, international shipping costs have skyrocketed, and fierce competition for freight containers has become the new standard.
Now, freight rates are expected to climb even further and remain higher than pre-pandemic levels, perhaps in perpetuity.
Put simply, transportation affects the price of goods because it is a key component of both their creation and sale. Manufacturers must ship the components of a product, like microchips and cotton, as well as product packaging.
And once the goods are packaged and boxed, they must get to the consumer, via shipment to physical stores, online retailers, direct to businesses, online stores or direct to consumers. Higher freight costs affect every aspect of this chain, which in turn affects what you must charge for goods to break even or make a profit.
So you have to deal with increasing cost of transportation by taking actions regarding. For example you can Ship on off-peak days, Find a consolidation program near you to handle smaller shipments, Increase delivery lead times, and so on.
3. Limited Product Availability
Consistent product availability is the essence of a positive shopping experience and the backbone to ensure a secure income & loyal customers. Failing to provide the right products & items at the right time & price may cause you to lose business to your competitors.
That's because as products become unavailable , you can expect a drop in the overall shopping experience.
What is more, as you lose more business, your brand image & reputation suffer from it. If you can't or don't stock a product range that meets the needs of shoppers, how can you expect them to return? The brief answer is that they won't.
Do you know that having your own mobile app for your Shopify business can prevent this lose by providing you back-in-stock notifications?

eCommerce Marketing Tips to Boost Your Business
eCommerce is a highly challenging world and there is tough competition. Selling online seems like a very easy job in the first place, however it is not easy to have a good rank in Google and get the attention of the online shoppers. On the bright side, if you implement the right strategies you can stand out among many of your competitors. Here are our tips for you, let's check them.
A. Create a Marketing Plan
You can always encounter surprises on the way. Developing your marketing plan and determining your goals will reduce these surprises on the road and provide sustainable growth for your business.

The main point of developing a well designed marketing plan is determining measurable KPIs for your business that helps you to achieve your goals. In other words, both your marketing and digital marketing goals should be defined very clearly.
These plans should include in what way your business aims to attract, convert and retain the customers. With a proper plan for your Shopify business goals and a multichannel strategy, you can have effective results.
You can divide the customer journey into clear stages and implement the most suitable marketing strategies for each stage. You can plan your marketing strategy step by step as you can find below:
1. Create your digital marketing strategy considering your business objectives.
2. Build brand awareness for your brand, products and services Specify your budget and goals, target your audience and reach more shoppers online.
3. Encourage brand interaction to increase your number of potential customers by using content marketing via different channels.
4. Determine what ways you want to convert your customers & potential customers. Try to personalize the customer journey to achieve more effective results.
5. Implement strategies to engage customers more and make them loyal. Loyal customers are the ones who shop from you repeatedly and spend much more money than guest customers.

Remember to measure your KPIs during the whole process to achieve sustainable growth for your business!
B. Create Detailed Buyer Personas
Buyer persona means your ideal customer profile is decided based on research and data that you can target. Almost any strategy actually is related to your buyer persona. Your content strategy, product development, brand updates.
You may have more than 1 buyer personas, maybe even 20. For a fresh beginning, you can start with 1 or 2 buyer personas. Besides the ideal customer type, you can also create a 'negative buyer persona' who are the people that you don't want as customers.
With a qualified buyer persona segmentation, you can differentiate your marketing strategy according to them. For instance, you can send different types of emails to your buyer persona 1 and buyer persona 2. Here are some tips to help you to create your buyer persona:
1.Research your contact database to observe who uses your product.
2. Use surveys & forms on your website to learn more about your customers and their business.
3. Ask your sales & support team for their feedback about the customer types.
4. Use surveys to ask your customers about their expectations from your business.
If you know your buyer persona well and understand their expectations, you can focus on qualified prospects and create effective strategies to meet their needs. In this way, you can make them more loyal and increase retention!
C. Reduce Shipping Costs
According to Forbes, 28% of the abandoned carts are because of shipping costs. That means, high shipping costs might make you lose a huge profit since when customers see high delivery costs on the check out page, they prefer to leave without completing the purchase.
There are some ways to reduce your shipping costs and decreasing abandonment rates in this way:
1. You can reduce the weight of packages.‌
‌2. You should pack your product with the right size.‌
‌3. You might use flat-rate shipping‌
‌4. You should follow the rates so be aware if there is any change.‌
‌5. You can offer local delivery.‌
‌‌
‌You can also offer free shipping for above a certain amount in the cart. In this way, customers might try to complete this amount for free shipping.
D. Deliver a Great User Experience
eCommerce is a highly competitive & challenging world and one of the most important factors to stand out among your competitors is providing a great user experience. Otherwise, shoppers would leave your website even if they click and prefer to shop some other website which has a better UI/UX.
The easier the experience you offer, the better. Shopping is an entertaining activity for most shoppers, at least ideally. That is why your website & mobile app should be very easy to use, clear and fast. You shouldn't make users wait and be bored by providing a seamless shopping experience for them.
Here are some elements that might help you to create a better user experience:

Search element to make it easier for customers to find the product they are looking for.
Recently viewed elements that customer the last items they viewed. So customers can review the products easily they were interested in before.
Video player to provide customers with a more detailed view of the product.
My account element where shoppers can see their shopping history which includes their favorites, recently viewed items, orders, addresses and account info. These all make it easier for them to shop from the same store again.
Sub-collections for a more organized look of the store and make it easier for customers to find the products they are looking for.
Visible payment options to give options to the customers to pay with the way they want to. It builds trust & engagement with customers.
With Shopney, you can build the mobile app of your store and have all these elements above. In this way, you can provide the best mobile user experience with your customers and boost your conversion rate!

E. Prioritize Your Online Reputation
It is a fact that people are influenced by other people's acts and copy them. Similar to that, shoppers want to purchase products/services which were purchased and liked by others before. It is a social proof for them and they believe if other shoppers like the product/store, it is a high possibility that they might like it, too. ‌
‌‌
‌That is why, you should share your product & store reviews and find ways to get more positive reviews. For instance, you can reward customers who leave reviews for your Shopify store. ‌
‌‌
‌You can create a popular brand image for your store and products by using these reviews, testimonials, feedbacks, etc. with a strategic online reputation management. In this way, you can build trust with the customers and boost your sales!
F. Take Action For Your Digital Marketing Actions
You should have a clearly defined digital marketing strategy depending on your business goals and budget. Only in this way, you can use your full potential in eCommerce marketing and achieve sustainable growth. Here are some basic steps that you can take to be successful in the digital marketing world.
1. Ask for Sale
If you want your visitors to take actions, it is not enough just showing the product page. You should use clear calls to actions and point them to the action that you want them to take.
There should not be so many links that might create confusion with the customers. It is better just using one link around the product which encourages purchase such as the 'Buy Now' button.
Also, you can use upsell and cross-sell strategies to ask for more sales or to sell more expensive products.
2. Integrate Your Social Media for Sale
Social media, especially Instagram, has a huge potential to promote your store and sell more. They are amazing platforms to convert followers who are interested in your brand to customers, maybe even loyal ones :)

Also, almost everyone is on social media now so that is why your online presence in the platforms including Instagram, Facebook, Youtube, and Pinterest are crucial. With the right strategies, You can increase your brand awareness, customer engagement and your revenue!
3. Optimize You Email Marketing Campaigns‌
‌With email marketing you can inform current or potential customers, build a brand community, drive new sales, and increase your conversion rate. ‌
‌‌
‌These emails could be welcoming emails, or a wishlist reminder email or a personalized email which includes a discount. With these emails you can create a great first brand impression, drive customer loyalty and increase your Shopify conversion rate for free.
G. Turn Your Shopify Store into A Mobile App
Building your mobile app is one of the greatest ways to stand out in the high competitive market. Mobile apps are a sales channel that increase the possibility of purchase so much more than mobile websites since they are very easy to use and downloaded on the phone.
With Shopney, you can build your Shopify mobile app and have all the tools you need to increase customer engagement such as push notifications, deep links, app exclusive discounts, in-app-message and loyalty programs. You can find how these tools increase customer engagement & loyalty here.
Final Thoughts
With the increasingly digital world, the popularity of eCommerce is increasing simultaneously. Many merchants who have physical stores are also looking for ways to open an online store. It is very easy to build an online store these days with platforms such as Shopify.

The hard part comes later with the realization of crazy competition in this world. In this article, we gave you the tips that can help you to stand out among your rivals.  If you apply them, you can come forward and get the attention of online shoppers.
Since we live in the mobile world now, and the most eCommerce traffic comes from mobile, one of the most effective strategies to stand out is building your own mobile app. With Shopney, you can turn your Shopify store into a mobile app in minutes, launch in days and boost your conversion!