Shopify Inbox: Ultimate Guide To Get The Best Out of It For Your Shopify Store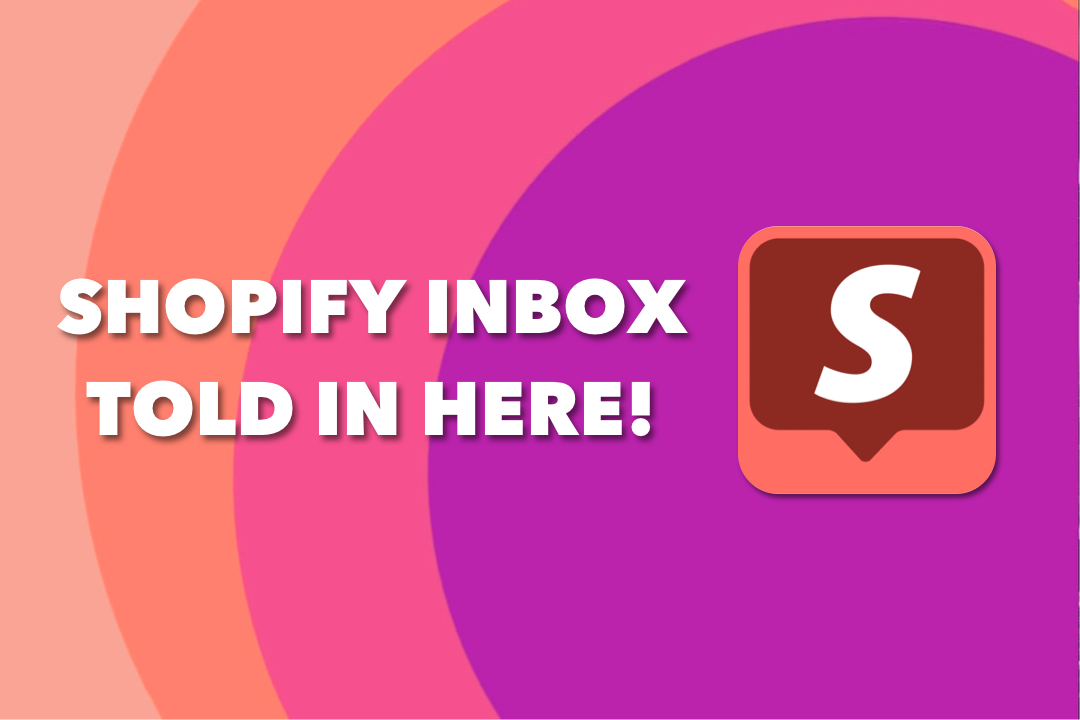 Did you know that you can increase your conversion rate by 12% by adding live chat to your Shopify store?
So, if you want to boost your conversion by utilizing live chat, here is one of the best options: Shopify Inbox!
With Shopify Inbox you can manage customer conversations, create automated messages, and get insights to focus on chats that convert for free! Also, you can provide a personalized shopping experience to convert more & make customers feel special as these conversations are attributed to them.
Shopify Inbox has many other features that will help you to boost conversion! We mentioned all these features and how to get the most out of them in detail below. Then we explained how to set up Shopify Inbox for your Shopify store in the easiest way. Let's go!
What is Shopify Inbox?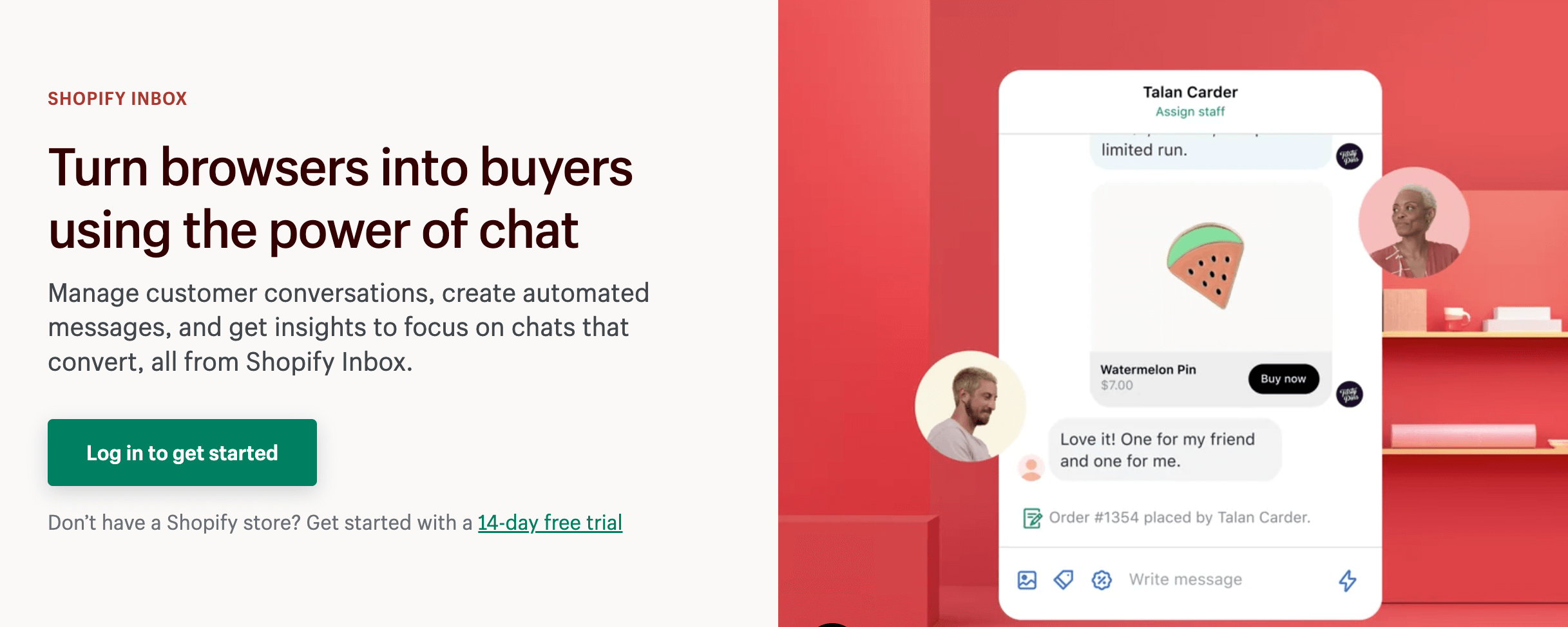 Shopify Inbox is the free Shopify App that provides you chatting features such as automated messages, live chats, and instant communication with your customers on your Shopify store or social media.
With Shopify Inbox, you can increase your Shopify store conversion rate by sharing products, offering discount codes or getting a recommendation from the customers.
You can manage the customer conversations by utilizing the live chat feature or if it is not possible at the moment, you can send automated messages or follow up emails regarding their requests later.
Also, with Shopify Inbox you receive pings when customers ask questions and you can display automated texts or FAQ information in the necessary cases.
Advantages of Shopify Inbox: Boost Your Conversions
Shopify Inbox has so many advantages that you can boost your conversion rate by utilizing them:

It is completely free
You can convert customers via chat by sending products, discount codes, etc.
You will have the information when customers add or remove items from their shopping cart.
It offers to manage customer service chats from various devices.
You can assign different customer conversations to different customer support team members.
If there is no available supper team member, you can send automated messages to the shoppers.
You can receive messages from Facebook Messenger, SMS messages, or Twitter.
As a summary, Shopify Inbox is a simple, and flexible chat box app that you can convert your customers in real time via many platforms and strengthen your relationship.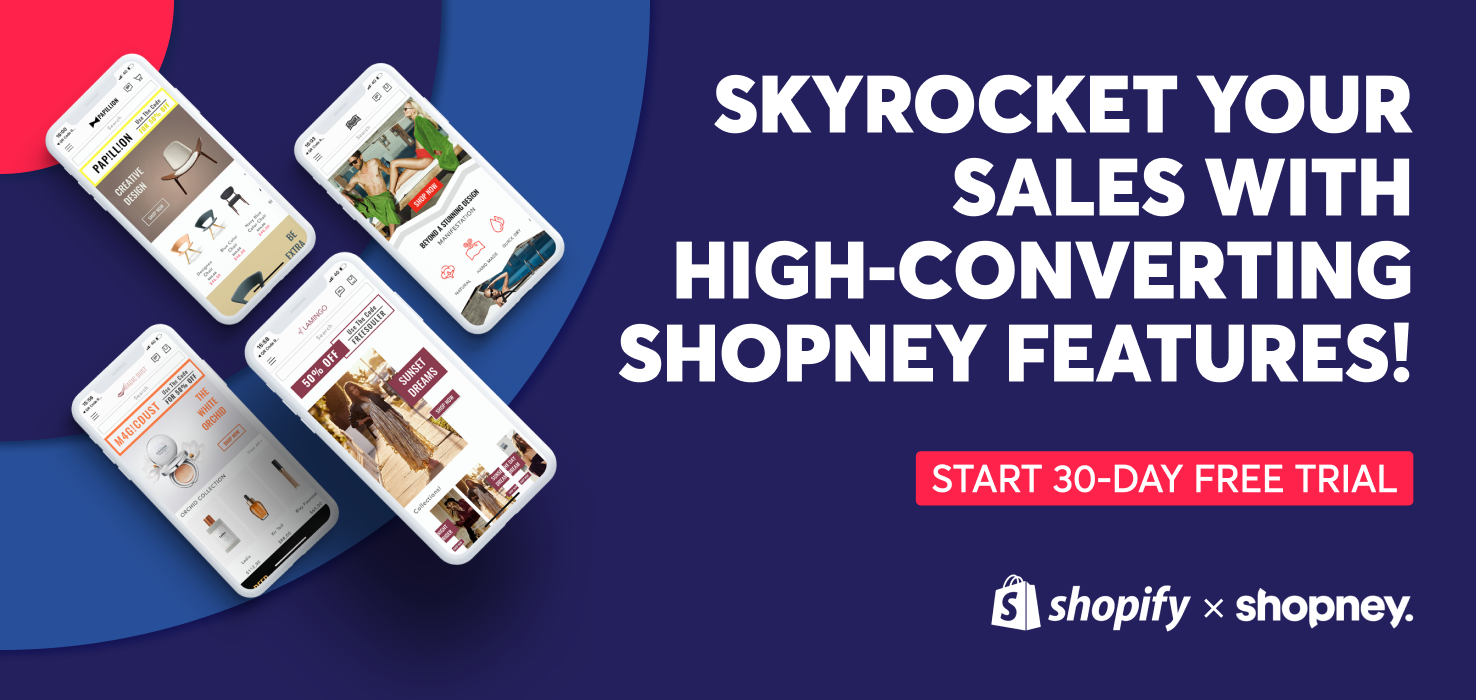 1. Is Shopify Inbox Free?
Shopify Inbox is a completely free chat box app you can turn your website and mobile app visitors into customers.
2. Is It Easy to Set Up Shopify Inbox?
You can set up Shopify Inbox in a few seconds. Then, it is possible to customize elements including branding, integrations, etc.
3. Is it Easy to Use the Shopify Inbox?
Shopify Inbox is a very easy to use app that you can manage customer chats and get insights by focusing on them from one platform.
4. Is It Possible or Easy to Customize the Shopify Inbox?
You can customize button style, color and the chat window from the Appearance page under Shopify Inbox. So you can match the style of your online store theme with buttons and the chat windows.
In addition, you can customize the greeting message from the  Inbox Appearance page in your Shopify admin.
For the details of the steps, you can check this article on Shopify.
Features of Shopify Inbox: Improve Customer Service
Your expectations from Shopify Inbox might not be so high since it is a free app. However, it has all necessary live chat tool features that you need to improve your customer service.
Here are the best features of Shopify Inbox that you can utilize to improve customer service, increase conversions and make everything easier for your customer support team! :
1. Possibility to Connect with Customers in More Ways
Visitors may need your help at different times during the day and it is rare that they come back when they don't receive help at the moment. So, it is logical to provide 24/7 customer support to keep your customers engaged.
If you provide ongoing customer service, Shopify Inbox makes everything easier for you by providing you access to all store chat messages from any device and platform.
To be more clear, you can assign different customer conversations to different support team members and you can chat via various platforms such as social media (Facebook, Twitter), email, or SMS.
2. Automated Welcome Messages
It is crucial to send automated welcome messages to customers since shoppers expect immediate responses to them when they write questions to the chat box.
So you can build the image that you received their question and inform them regarding the waiting time to get an answer. It is so much better than not sending them any information and leaving them as confused shoppers about how long they should wait.  
3. Stay Connected with Alternative Messaging Apps
Shopify Inbox provides customers with various platforms to connect with your customer support team including Facebook Messenger, Instagram, Twitter, SMS, email, etc. That means, your shoppers don't have to visit your website to ask their questions and you can convert them via any platform.
4. Opportunities to Follow Up Emails
Shopify Inbox provides a pop up and asks visitors to fill their contact information in it in case there is no available support team member at the moment or to be able to follow up the customers' question later.
Besides, all the conversations get saved on Shopify Inbox so both customers and support team can continue the conversation from where they left off.
How to set up Shopify Inbox for Your Shopify Store?
The set up process of Shopify Inbox is very easy and short, it only takes a few seconds. You can add Shopify Inbox as a sales channel to your Shopify store since it is the easiest way to set up,  just follow the steps below:
1. Go to your Shopify admin and find the sales channel
2. Click to the "+" button and add the Shopify Inbox as a sales channel
3. After installing the Shopify Inbox, you will see the 'Inbox' tab under Sales channels
How to Use Shopify Inbox?
1. After installing the Shopify Inbox, you can find the chat button at the bottom right corner by default. Now, your visitors can send you their messages easily by clicking this button.
2. You will receive a dashboard notification when customers send you a message. Click to 'View your messages' to see it.
3. You can organize your messages based on your customers and support team via the Shopify Inbox module functions. If you turn on the desktop & mobile app notifications, you can answer the messages faster.
4. In the Active inbox list you will see the new messages. You can assign these messages to different team members of the support team or simply reply.
5. You can automate the quick replies, FAQs, and automated messages from the Overview page of the Shopify Inbox channel.
How to Use Shopify Inbox with Your Mobile App Built by Shopney?
Shopney is the only Shopify mobile app builder that is integrated with Shopify Inbox. So, you can utilize this great application only if you have turned your Shopify store into a mobile app with Shopney.
By leveraging Shopney <> Shopify Inbox Integration, you can increase your mobile conversion rate and convert your customers in real-time by offering discounts & recommending products via chat! Also, you can manage all your mobile app customer conversations from Shopify Inbox without any friction.
All you need to do is implement Shopify Inbox into your mobile app that you have built with Shopney! Here are the details of how you can sell more with this Shopney <> Shopify Inbox integration:
1. Recommend Products
You can create a personalized shopping journey for your customers by sending them products that they might be interested in via chat. So, it would be a high possibility that they like the product and purchase it. Besides, sending personalized suggestions to customers would create the image that your brand knows them & cares about their needs. So, you can increase customer engagement in this way!
2. Offer Personalized Discounts
You can make your customers feel special by offering them personalized discounts. So, you can motivate them to shop with your mobile app more and increase your Shopify  mobile conversion rate.
3. Sharing Prepared Orders
You can boost your mobile conversion rate by creating a cart for your client with curated items. So, your customers can easily shop from these items and have a fast check-out process.

To learn the details about how to set up Shopify Inbox to your mobile app, check this article.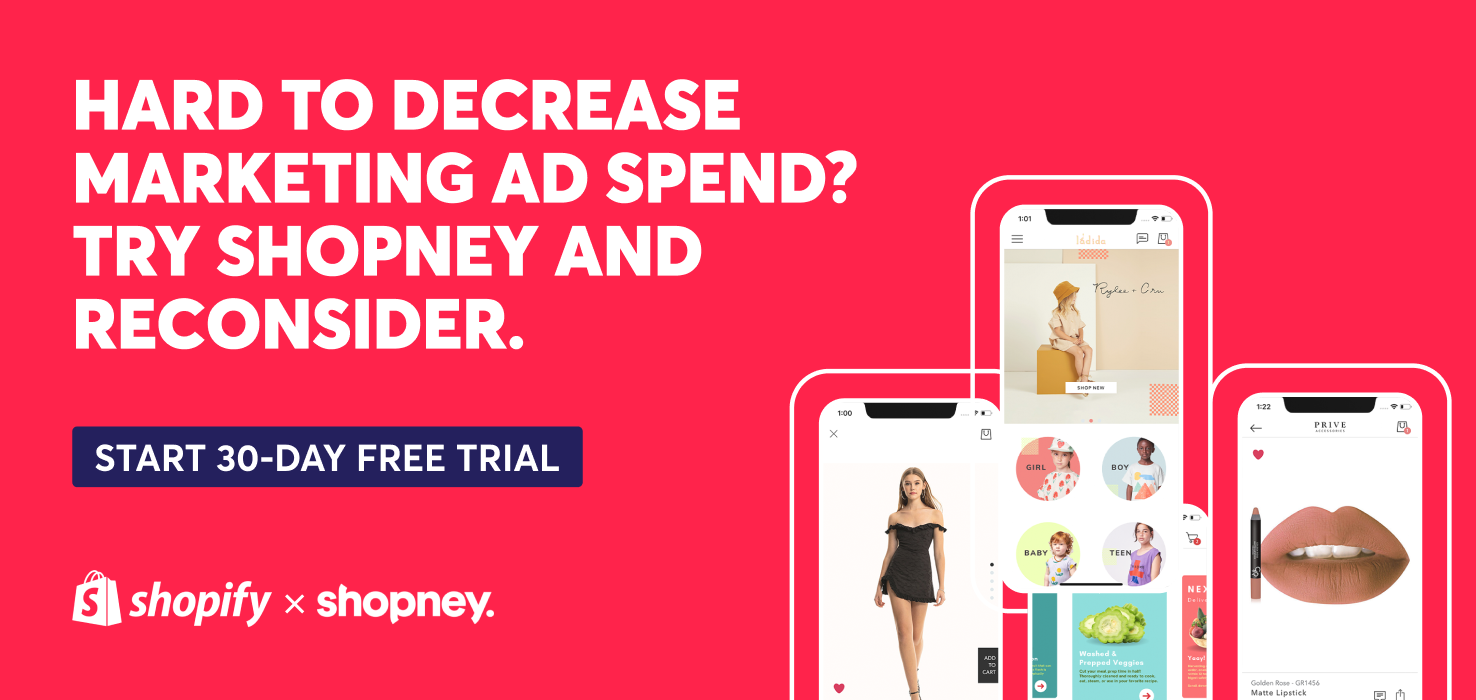 How to Remove Shopify Inbox?
It is very easy to remove Shopify Inbox from your Shopify store. All you need to is following the steps below:
1. Go to settings on Shopify admin
2. Click to Sales channels
3. Find the Shopify Inbox there and remove it.
Which Apps Work with Shopify Inbox?
Shopify Inbox is one of the most powerful live chat tools on its own, and it is even more powerful with the integrations you can implement. So, you can extend your reach and increase the number of connection points you have with the customers by integrating the apps below:  

Facebook Messenger
Instagram
Thinbox for Twitter
Heyday Sales and Support Chat
SMS Text and Marketing app from Lazer Technologies
Relish AI Chatbot, Quiz, and FAQ
What are the Alternatives of Shopify Inbox?
Shopify Inbox is a great tool that will provide what your store needs unless you need something extraordinary. There are various Shopify apps that include more features than Shopify Inbox. So, the question here is are you willing to pay their monthly fee instead of using a free tool that meets your store's needs.    

Still, if you have a very large store, and if the features of Shopify Inbox are not enough for your customer service, you can check the best live chat apps from here and find the most proper one for your Shopify store.

On the other hand, if you need a basic app that you can answer your customers' questions from different platforms, send automatic messages, Shopify Inbox is the best option that you can find.
To Sum Up
In the eCommerce world, 66% of customers expect an immediate response to their inquiries. And it would be logical to meet their needs to make them visit your Shopify store again and shop repeatedly.
With Shopify Inbox, you can make that happen by managing customer conversations, creating automated messages, and getting insights to focus on chats that convert. Besides, you can send personalized offers, product updates, and discount codes to customers. And the best thing is Shopify Inbox is a completely free tool!
So, if you want to learn more regarding the advantages of Shopify Inbox, how you can convert more by utilizing it, and how to set it up easily, we replied to all these questions above!
One of the best news about Shopify Inbox is, you can implement it in your mobile app you have built with Shopney. So, you can boost your mobile conversion rate for free!
If you don't have a mobile app yet, it is time to turn your Shopify store into a mobile app and implement Shopify Inbox into it! Click here and start your 30 days free trial without any credit card information required!