How To Reduce the eCommerce Return Rate: Best Practices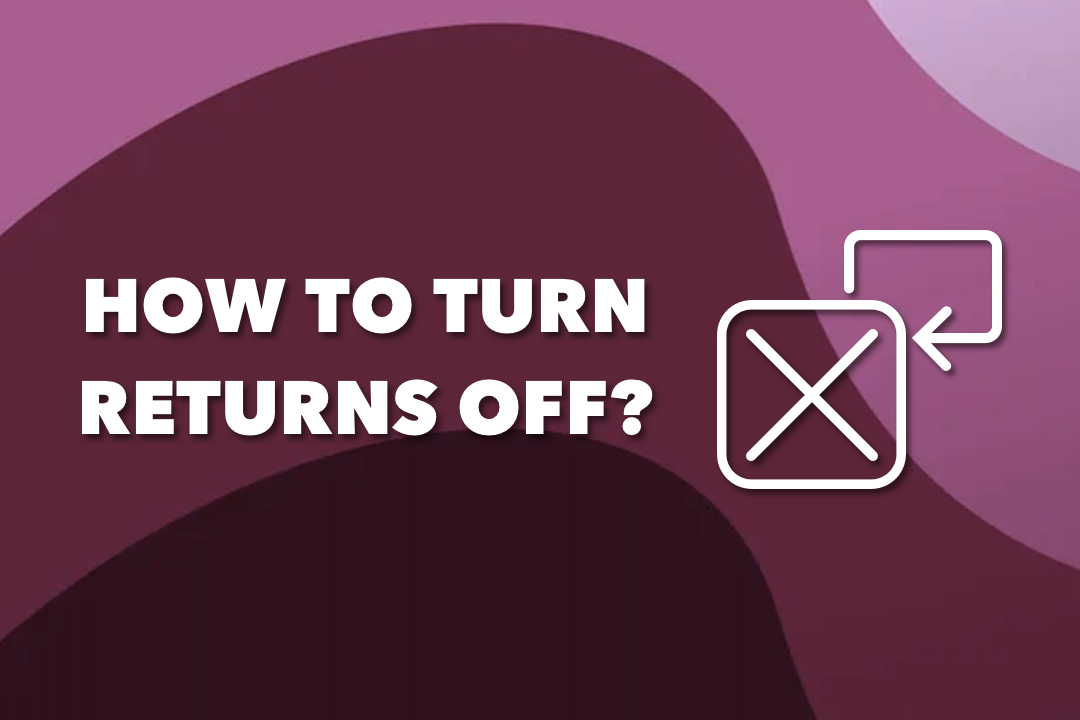 Did you know that 30% of eCommerce purchases are being returned? That means eCommerce returns create a huge burden and stress for merchants with the additional costs they bring. ‌
‌‌
‌Sometimes to cover these additional costs, you may have to increase your product prices. However, it is not an effective & long-term solution, and you need a more sustainable strategy to deal with eCommerce returns.
The most effective solution is to fix the cause of the problem. In other words, you should reduce your eCommerce return rate by implementing effective strategies for your business.
In this article, we explained the cost of product returns for your Shopify business, why shoppers return products, and the best practices to remove these reasons. So you can learn the effective ways to reduce your eCommerce return rate and implement them into your business. Let's start!
What is the Cost of Product Returns?
Even though providing an easy product return process to customers is so crucial to motivate them to purchase, eCommerce returns are huge burdens for merchants.
The reason of that burden is when customers return products it creates return costs for the merchants which are:
a. Cost of refunding customers: If you offer a full refund to the customers, the additional expenses including return shipping will create a net loss for your Shopify business.  
b. Sorting and reshelving costs of returned products: These costs could change depending on the product. For instance, reshelving or restocking products in large sizes could create a big loss for your store.

For instance, if we take a $100 purchase that is returned:
10% margin: $10
Return costs: $30
Net loss: $10
To be more clear, to recover the cost of one return, the Shopify merchant should sell three units of the same product! That means it is logical to understand the reasons why shoppers return products and create strategies based on them to reduce your eCommerce return rate from the rest of the article!
Why Do Shoppers Return Products?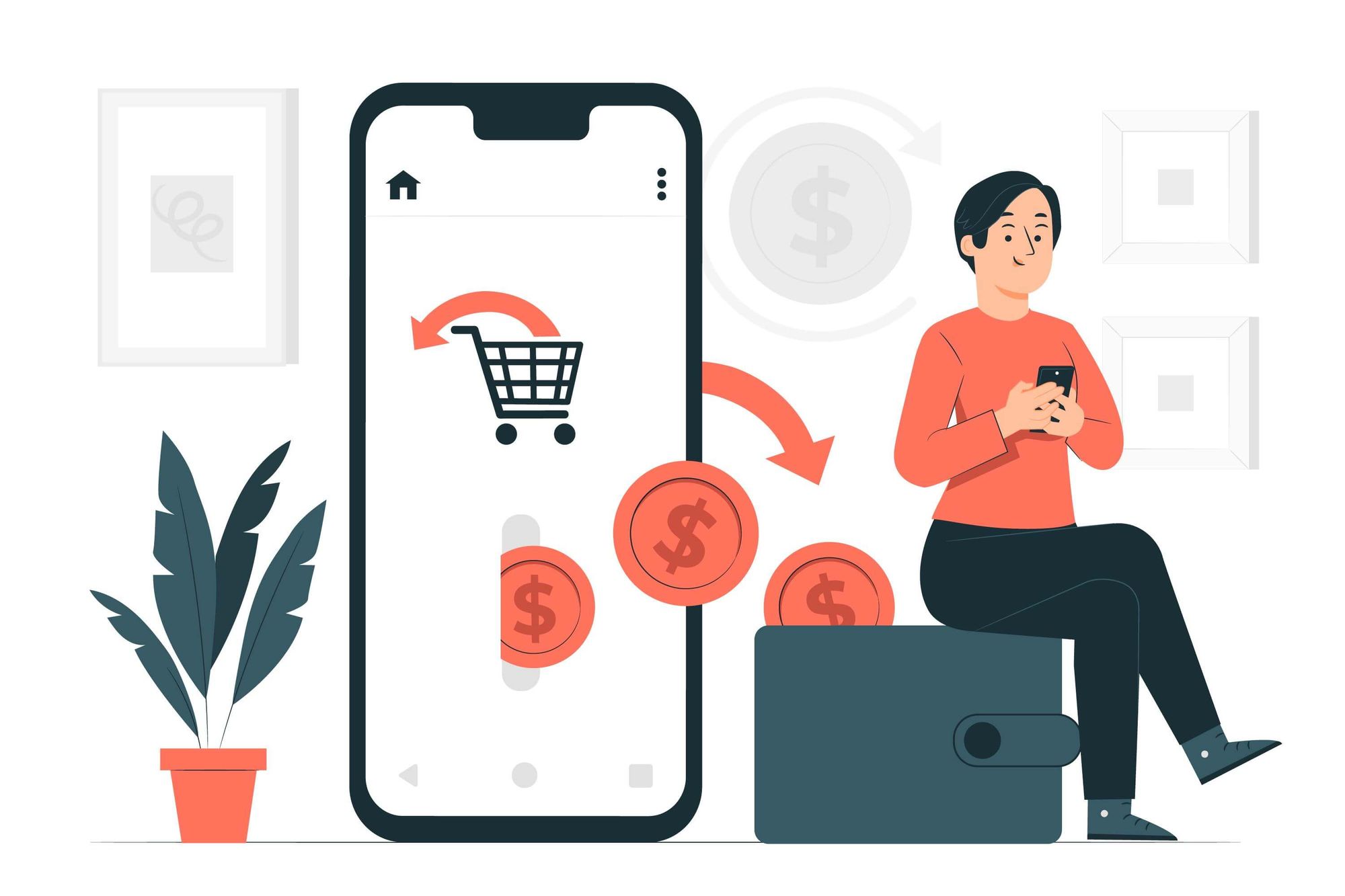 The key point to reducing the product return rate in eCommerce is understanding the reasons behind it. In other words, you should know the motivations of customers to return a product, and create strategies to prevent them. So, let's check the reasons behind returning a product:
1. Receiving the Wrong Item
23% of the shoppers return their purchase because of the wrong product shipment. It is a huge number and loss, right? It is not surprising to get a lot of product returns if you don't carry out this process carefully. So, ensure that you are sending the right product to your customers.
2. Poor Quality of the Product
If your Shopify store has a high product return rate, it is a high possibility that your product has poor quality. The significant point here is shoppers' expectations. If your customers were expecting a higher quality product, they may think that it is not worth paying that money. So, they may decide to return the product.
The important point here is the percentage of poor product quality as a return reason. If it is a high rate, you may consider improving the quality of your product, having lower prices, or changing the way of describing & marketing the product.  
3. Receiving Damaged Product
Because of the shipping conditions, it is common for shoppers to receive the products they purchased as damaged. It is even more common if you send a fragile product. There are two points that you may consider changing here:
a. Your packaging way: You may use more protective packaging which includes bubble wrap, etc. So, you can decrease the risk of damaging the product.
b. Change your shipping company: Some shipping companies are more careful about breakable products. If you observe that the one you work with is not, you can change it with a more careful company.
4. Difference Between Product Image/ Description & Reality
If your product description is not matching with reality, it means you are misleading the shoppers. And it is one of the main reasons to return products for the shoppers. It may decrease customer trust & engagement with your brand and diminish the probability of repeat sales.
5. Not Getting a Response from the Brand to Their Problems
If there is a problem regarding the product that customers received or they have a question, the first thing they would do is ask the customer support of the brand about it.

And if they can't get a response or a satisfactory solution, it may decrease their trust in your Shopify business and they may want to return the product. That means both answering in a short time and providing an effective solution are crucial to reducing the product return rate.
6. If Clothes / Shoes Do not Fit Customers Well
Since shoppers are not able to try a product in the eCommerce store and check whether it fits or not, it is so natural if the product they bought doesn't fit when they receive it.

And if the product they purchased doesn't fit, they are returning it. Maybe it is not possible to offer shoppers an option to try the product in the online world, but you can provide size charts so that they can check whether the product fits their sizes or not. So, you can reduce the product return rate.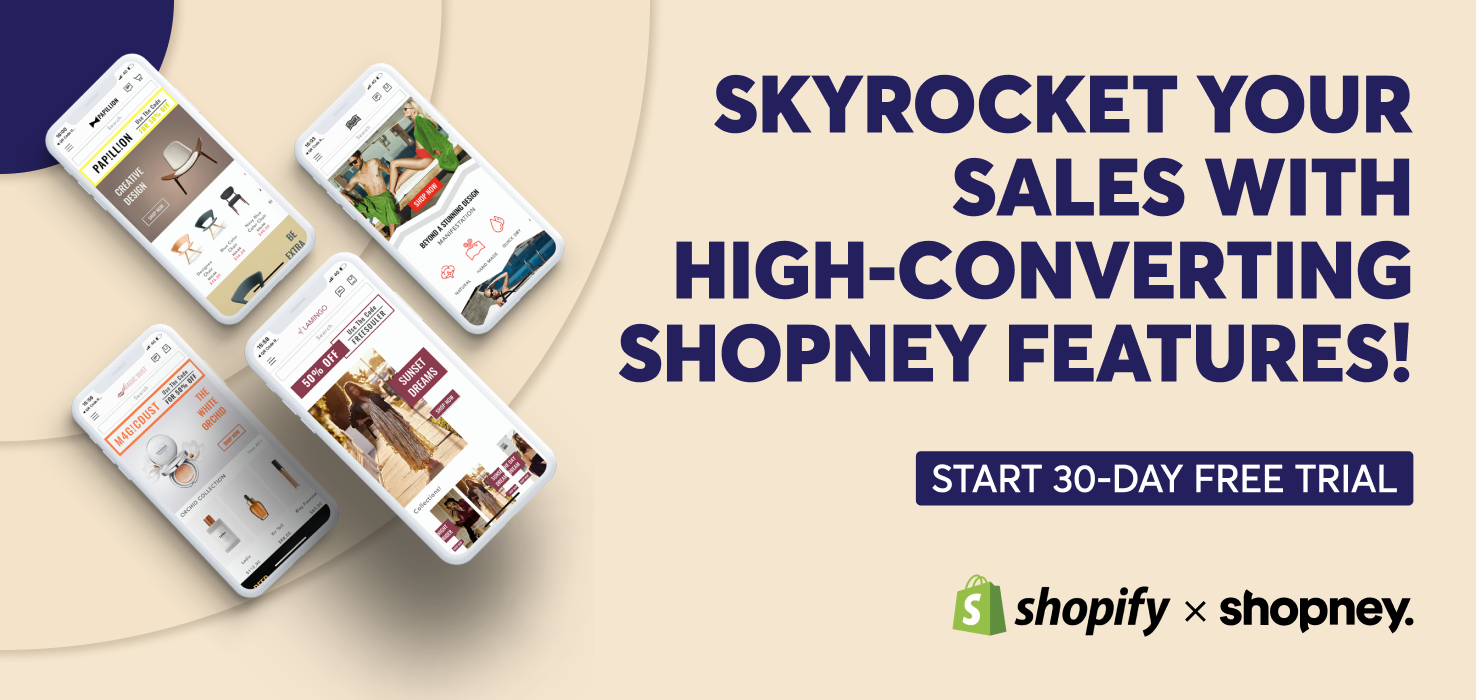 Best Practices to Reduce Your eCommerce Returns
In the above section, we explained why shoppers return the products they purchased. Now, let's check what strategies you can implement to eliminate these reasons and reduce the product return rate of your Shopify store: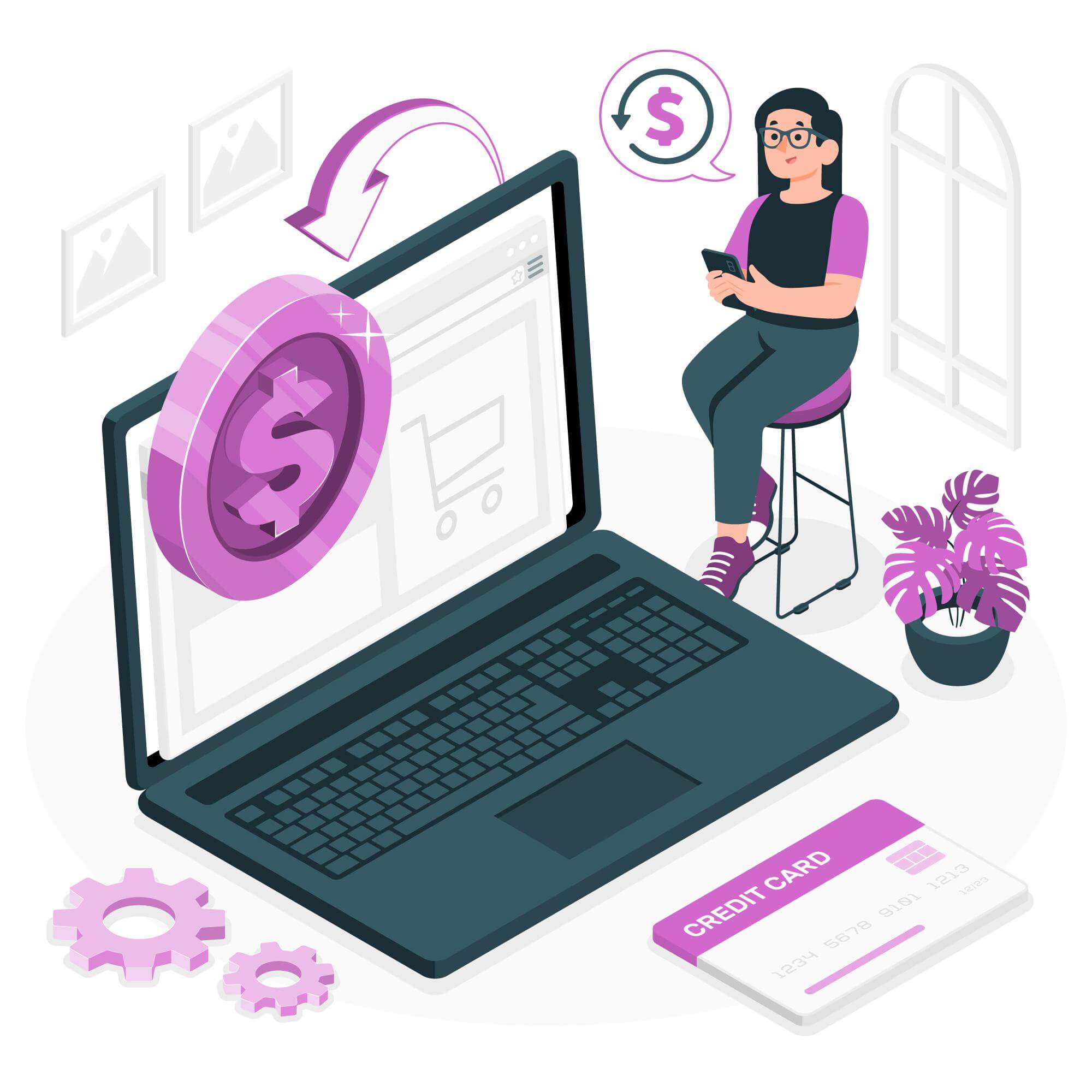 1. Analyze Why Customers Return the Items
If you don't understand the reasons behind product returns, how can you prevent them? So, you should analyze why shoppers return the products and create strategies based on the problems.
The ultimate way to analyze the reasons for product returns is by collecting customer feedback. You can ask the shoppers what their product return reasons are. Then you can understand the main reasons behind product returns and improve your Shopify store.

For instance, you may increase your product quality, write a more detailed product description, or add size guides to your store, etc.
2. Check If You Send the Right Products to Customers
Did you know that 23% of shoppers say the reason that they return the item they purchased is receiving the wrong item? It is a huge loss and all you need to do is be careful about sending the right product. So you can prevent this loss and improve your order fulfillment :)

The ultimate way to achieve that is using a system that tracks the number of orders placed by the customers each day. It should be a system that shoppers will be able to check their orders and see if it is in the shipping process, etc.

So, you can send the right products to the right customers, improve the user experience and reduce the return rates.
3. Provide High-Quality Products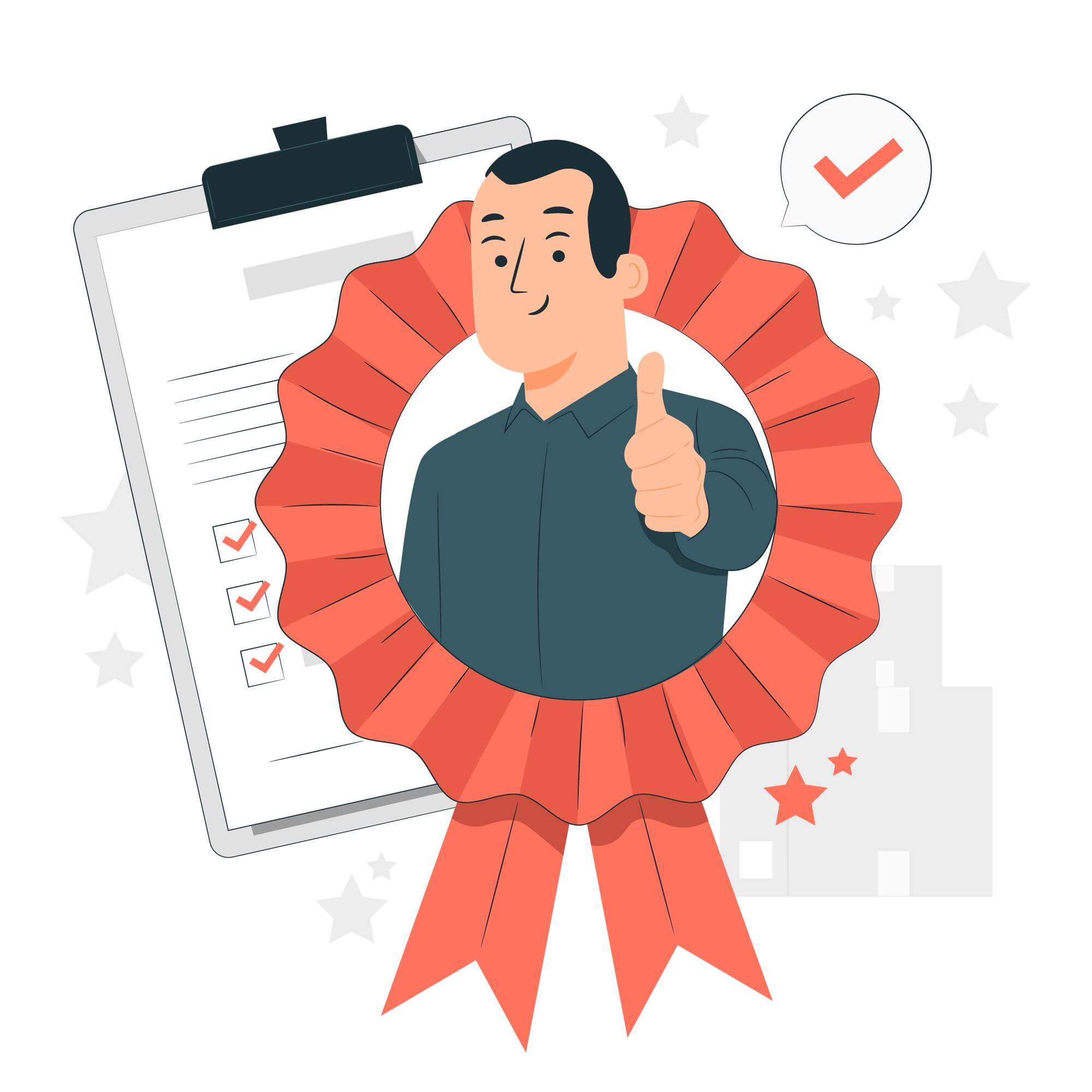 This is definitely the most crucial point you should be careful about if you don't want to have a high product return rate. Your product quality should match your customers' expectations or should be higher than that. Otherwise, a high product return rate is inevitable.
4. Products Should Have High-Quality Images and Detailed Descriptions
With high-quality & reality-matching product images and descriptions, you can decrease the product return rate of your Shopify store easily.
a. High-quality product images: Presentation is one of the most crucial factors to impress shoppers and a high-quality product image is the essence of presentation. Also, it is so crucial to prevent product returns since a low-quality product image may not show the product details in the best way and mislead the buyers.  
That is why you should present your products as it really looks in reality and in an impressive way. There should be different pictures that show the product from different angles and give as many details to the shoppers.
b. Product videos: The best way to achieve showing the product details is by leveraging product videos since they show every angle of a product. For clothes, shoes, etc. you can prepare a simple, short video and for more complex products such as technological items, you can prepare a video that shows the features of the product in detail.
c. Product description in detail: Your description should include all the information that your potential buyers should know. For instance, it should highlight the product material, size, etc. to ensure that the description presents the product in the right way and doesn't mislead the shoppers.    
5. Provide Size Guides and Fitting Tools
One of the reasons of product returns is some clothes/shoes etc. do not fit customers well when they receive the product.

It is so natural since they don't have the opportunity to try the products online and the only thing they can do is look into the details of the product images, read the product descriptions in detail, and hope that the product will fit them.  
You can make this process easier for customers by providing size guides and fitting tools. With the right size chart, shoppers can purchase the most suitable products based on their size. If they can understand better whether the product will fit them or not before they order, the probability of returning the product will be decreased.  
To provide the correct size charts, you can check whether your size chart fits the current sizes of your products and update it from time to time. So, it would prevent the risk of misleading the shoppers.

Besides, with a useful size chart, you can prevent multiple orders of the same product in different sizes and return the products that don't fit.
You can use a size chart Shopify app to provide the best size guides to your customers.
6. Offer a High-Quality Customer Support
It is a fact that being a customer-centric brand and making customer success the priority of your store is the key point to achieving sustainable growth for your Shopify business. It is almost impossible to retain a customer who is not satisfied with your customer service.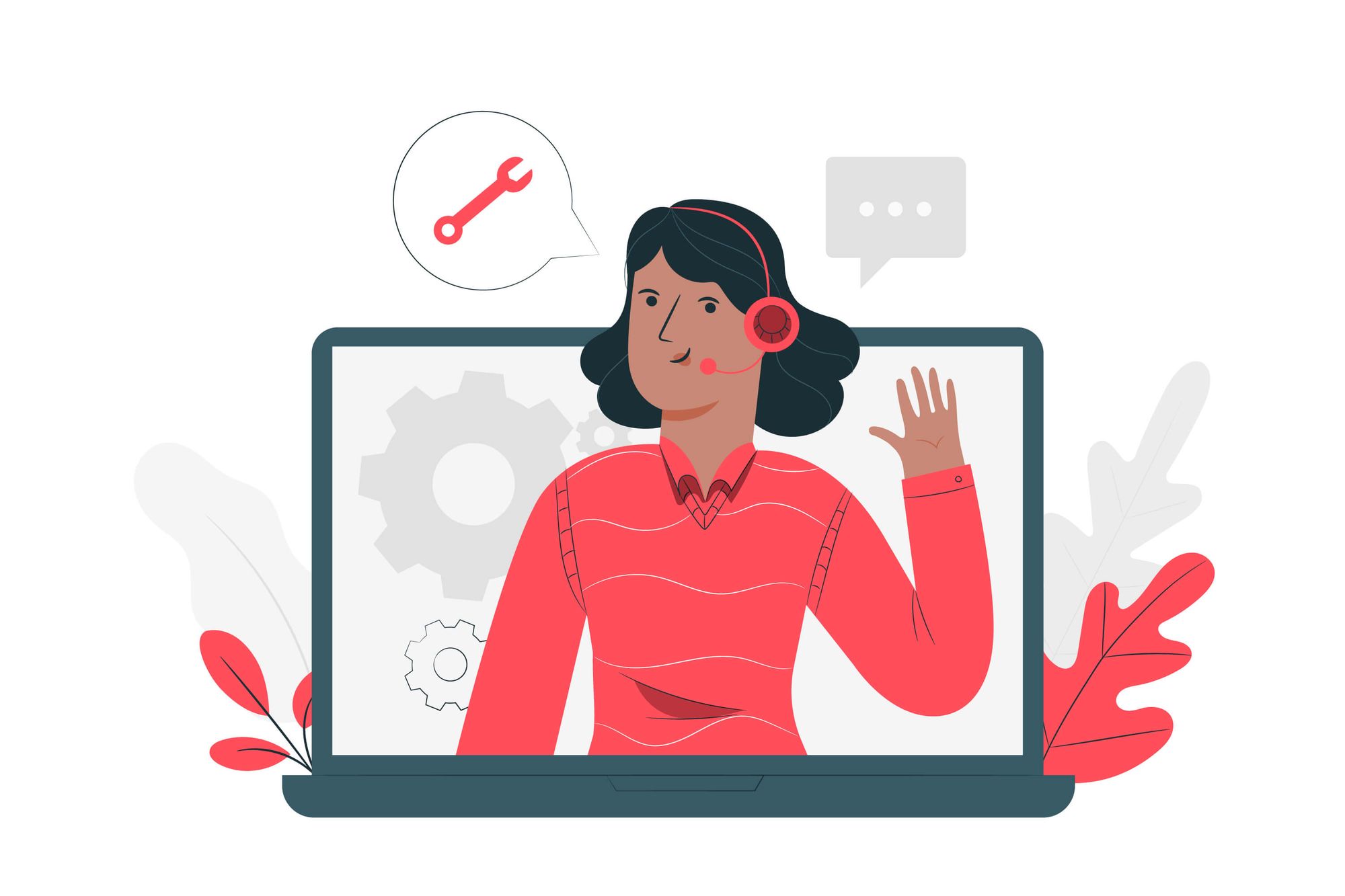 Customer support is extra crucial to reduce the product return rate. If customers have a problem with the product, the first thing they would do is ask the customer support team about that. It could be a problem that you can easily solve and help the customer.
Even if it is a more complicated problem, it is crucial to show the customers that you care about their problems & needs and try your best to solve them. Only in this way, you can build trust with your customers and reduce the eCommerce return rate.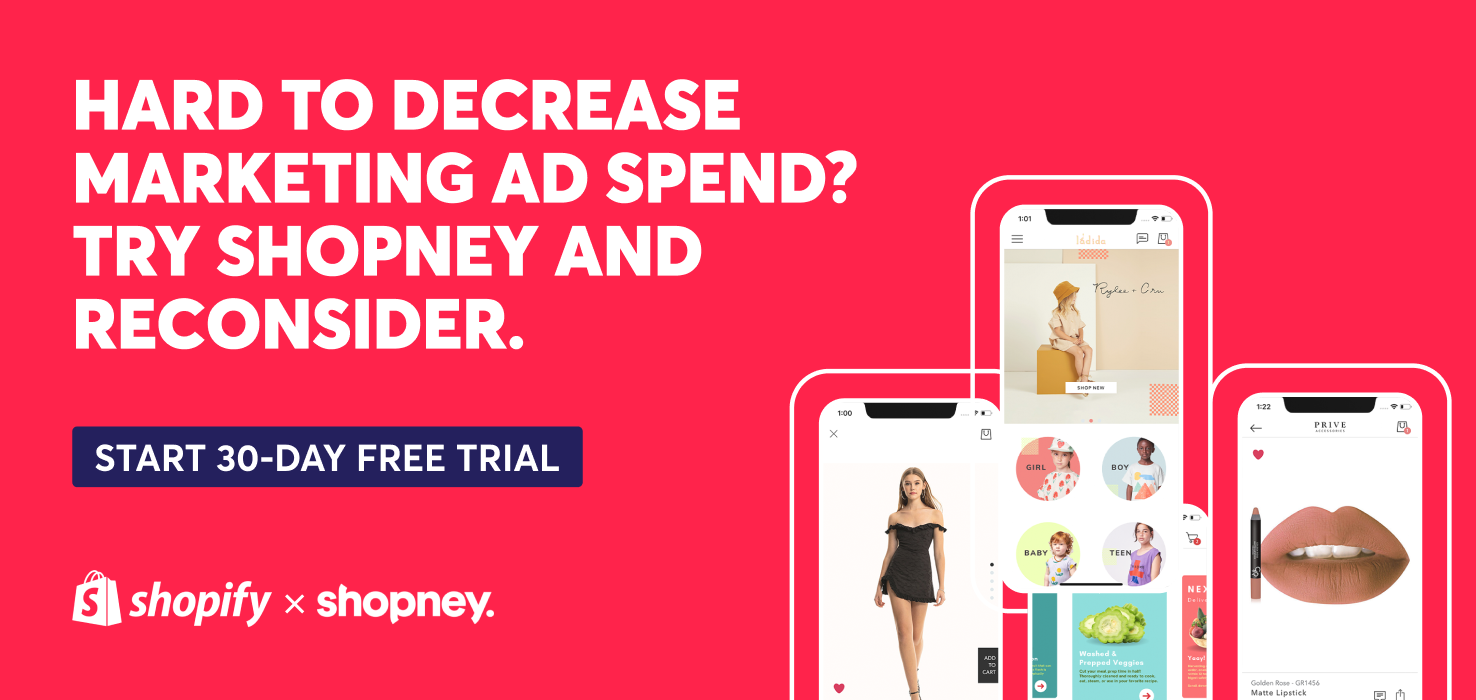 7. Ask Your Customers to Review the Products
Product & store reviews have a great impact on shoppers' buying decisions. No one wants to take a risk and purchase a product that no one tried and liked before. So, with positive reviews, you can prove that customers can trust your brand & product and purchase the product.
On another side of the reviews, if there is a negative side of the product, shoppers who tried the product can leave a review about that. So, shoppers can be aware of this risk and if they still want the product, decide to purchase by considering it.
The best way to motivate customers to leave a review of your product is by rewarding them for their behavior.
These rewards could be discounts, loyalty points, promotions, etc. It would give them a reason to write reviews for the products and create a social proof of your Shopify brand. That means you can increase your Shopify sales and reduce the eCommerce return rate.  
Besides, product and store reviews are great opportunities for you to understand your customers' needs more, create marketing strategies in this way and increase conversion!
To Sum Up
On average,  every 1 out of 3 online purchased products is being returned for reasons such as receiving the wrong item, receiving a damaged product, finding the product quality low, etc.
It is possible to reduce the product return rate by removing customers' motivations to return a product. So, you can also decrease the additional costs(refunding, reshelving) that you will have to pay when customers return the products.  
In this article, we explained the best strategies to remove the product return reasons. Check them and decrease the eCommerce returns rate!

In addition to decreasing product return rates, if you are looking for a way to increase your sales, turning your Shopify store into a mobile is the best solution. Build your mobile app today without any credit card information. Click here to start your 30 days free trial!