10 Must-Have Apps For Your Shopify Fashion Business: 2023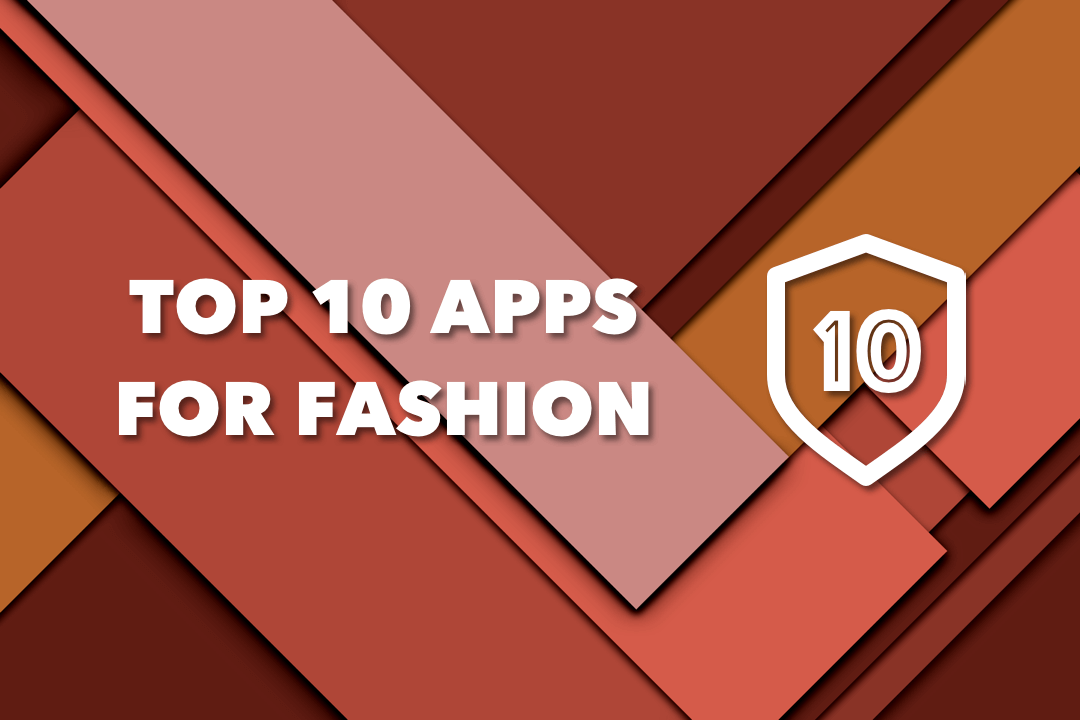 If you have a Shopify store, there is a 25% chance that it is in fashion business. And if you are reading this post, it almost certain. Fashion is one of the most popular industries in eCommerce and one of the most competitive ones.
To stay ahead of the game with your Shopify store, you need to empower it with the best apps. However, finding the right apps for your store can become a challenging experience. In this post, we have curated TOP-10 apps for your fashion store to help you out with this process. You will find the best apps from 10 essential categories.
TOP 10 SHOPIFY APPS FOR FASHION STORES
1. Photo Reviews App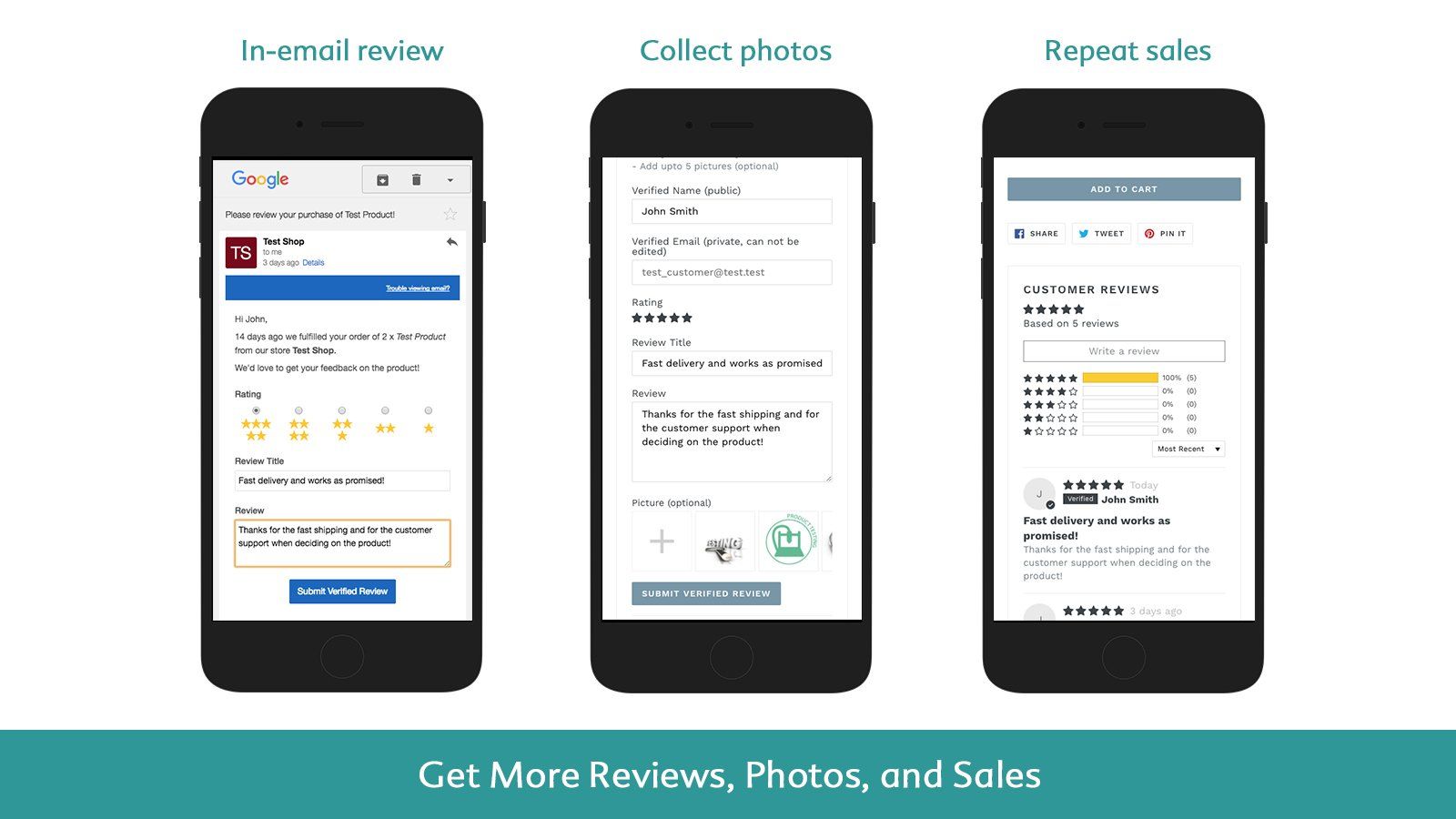 Why Do You Need Photo Reviews?
They provide social proof to aid in customer purchase decisions, answer questions, and inspire trust. As online shopping lacks of real touch and fitting ability on product, seeing other customer's reviews will help triggering purchase decisions.
Simply put, you'll make more sales if you put a product review strategy in place. The best thing you can do for your Shopify eCommerce store is to have reviews on each product page, and make them display automatically, without the visitor having to click to display them.
Which Reviews App Should You Try?
Review  is a competitive area in Shopify App Store. There are many options with different features like Stamped.io, Judgeme, Growave and Yotpo. But Judge.me seems a better option with its popularity (+3500 merchant reviews) and reasonable prices.
2: Affiliate Marketing App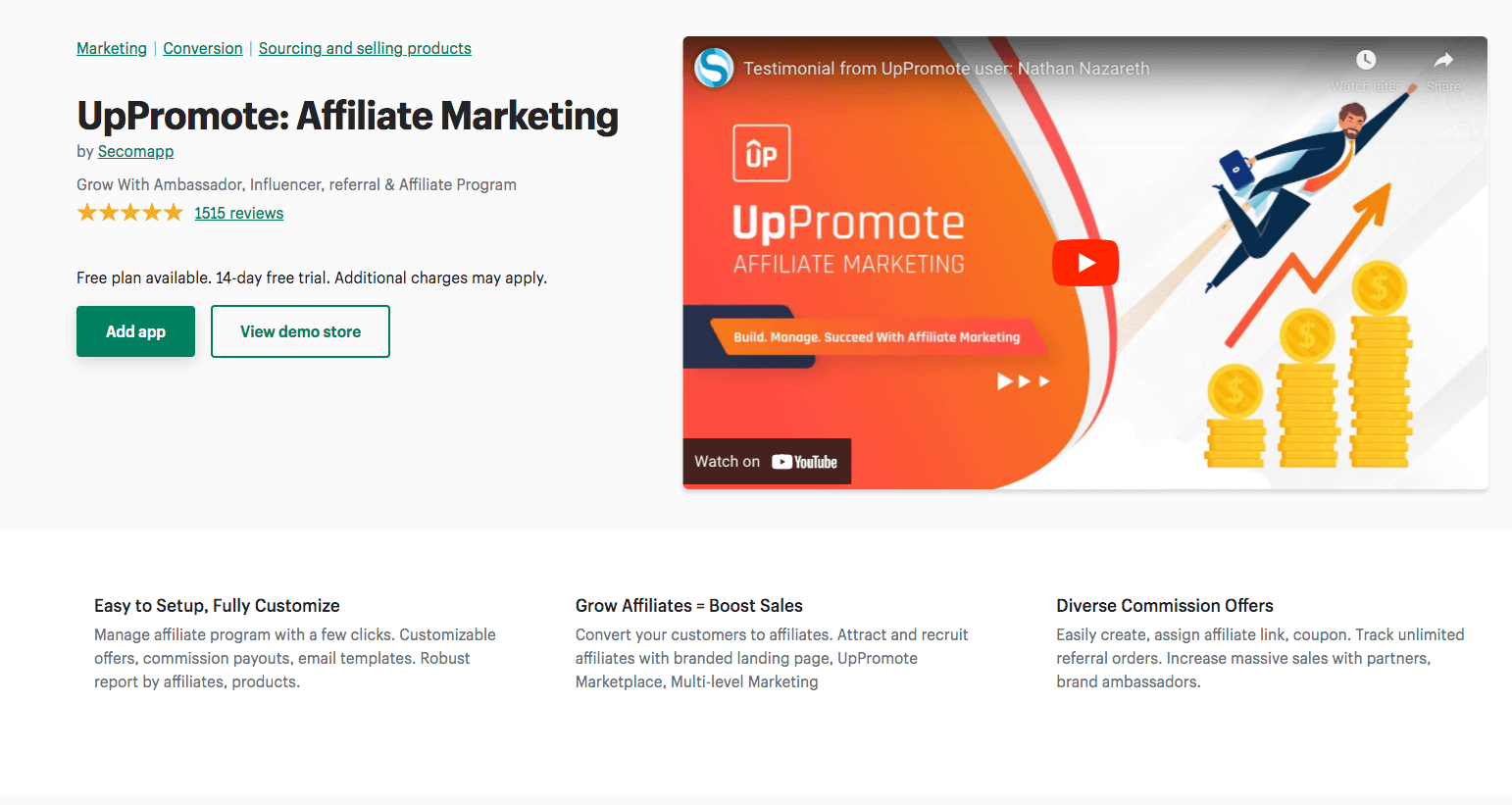 Why Do You Need Affiliate Marketing?
Affiliate marketing is known as an ideal marketing model for dropshipping businesses to advertise their products and increase revenue without any upfront cost.
Affiliate marketing is a performance-based marketing strategy motivating individuals (your affiliates) to promote your products/ service for commission exchange.
According to research from Forrester, 81% of businesses use affiliate marketing to catch customers' attention, and raise revenue. Moreover, affiliate marketing is responsible for up to 16% of all eCommerce sales in the US. Given its rising popularity, affiliate marketing is definitely worthwhile.
Here are some main reasons why you should not ignore affiliate marketing to rocket your revenue:
Cost-effectiveness
Targeted traffic
Flexibility
High ROI
Which Affiliate Marketing App Should You Try?
UpPromote: Affiliate Marketing is an all-in-one affiliate/ influencer marketing solution to support you build, track and succeed with your marketing campaign. At the moment, UpPromote is the No#1 affiliate marketing app on Shopify App Store.
With UpPromote, no technical knowledge is required. You can easily build a professional affiliate campaign by generating unlimited commission programs, or quickly creating coupons/ referral links for affiliates/ influencers.
Furthermore, the highlight feature of UpPromote is UpPromote Marketplace where you can find the affiliate's profiles and free list your offers here.
It's easy to understand why UpPromote is rated as No#1 affiliate marketing app on Shopify App Store. It has all features you need to build, manage and succeed for your affiliate campaign.
If you are a large business and need some customization features for serving only your store, no worries, UpPromote can support customized development requests.
Click Here to Try UpPromote: Affiliate Marketing
3: Loyalty & Rewards App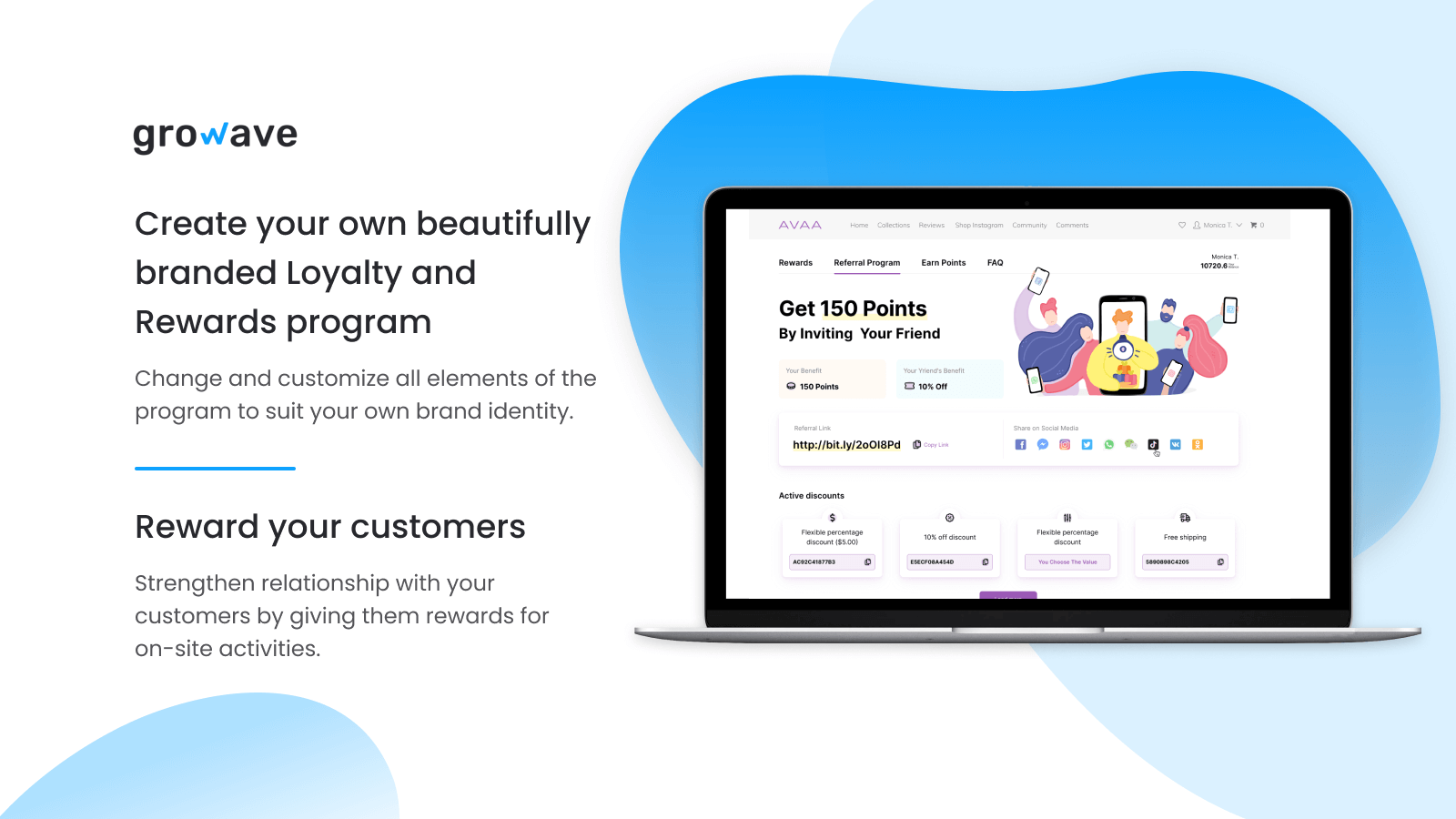 Why Do You Need Loyalty Program?
It's never been more significant to retain customers in the saturated e-commerce market of today. Your competitor is just a couple of clicks away, and there are more competitors in the e-commerce landscape than ever.
Rather than constantly pushing yourself for new customer acquisition, a loyalty program is very clever and a great way to retain the customers you already have. Besides, you can build a core audience that will organically spread the word about your business.
Which Loyalty App Should You Try?
Growave is a multi-functional app with which you will have Loyalty program, rewards, referrals, photo reviews and more. It's one of the most popular apps on Shopify App Store with its great technology and good pricing.
4: Size Charts App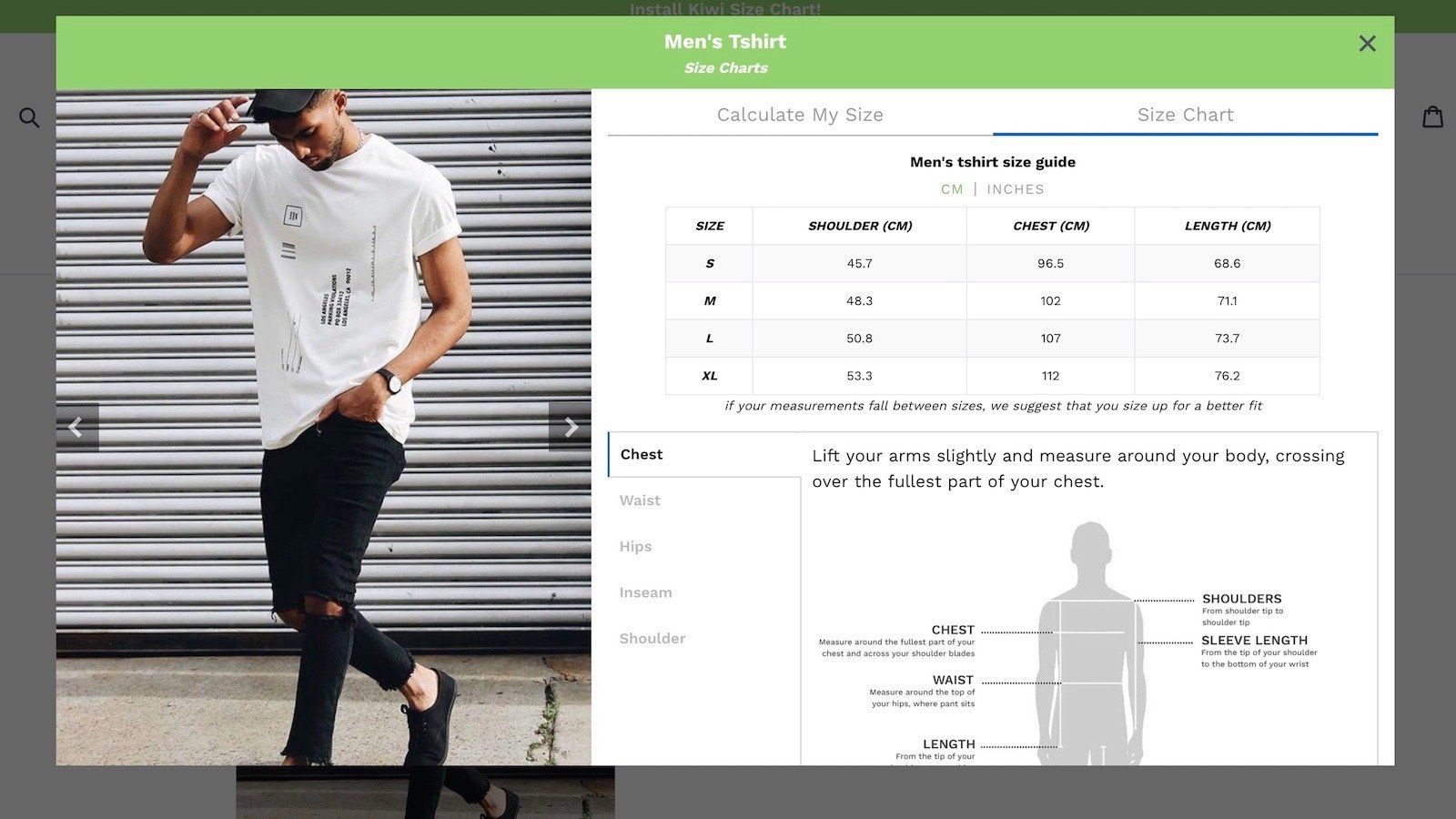 Why Do You Need Size Chart?
Just like in reviews, the lack of touch and ability to have a fitting of a product in online shopping causes uncertainty. Especially when it comes to fashion businesses. The motivation of buying is getting decreased.
Even if the customer buys something, there is always a risk of return. So, a size chart is what you need to to reduce the amount of returns and increase sales.
Which Size Chart App Should You Try?
Kiwi Sizing is the most used and top-rated app for it. You can easily setup a custom size chart and start to display it on your store. Besides, you can have product recommendation function as well.
5: Mobile App Builder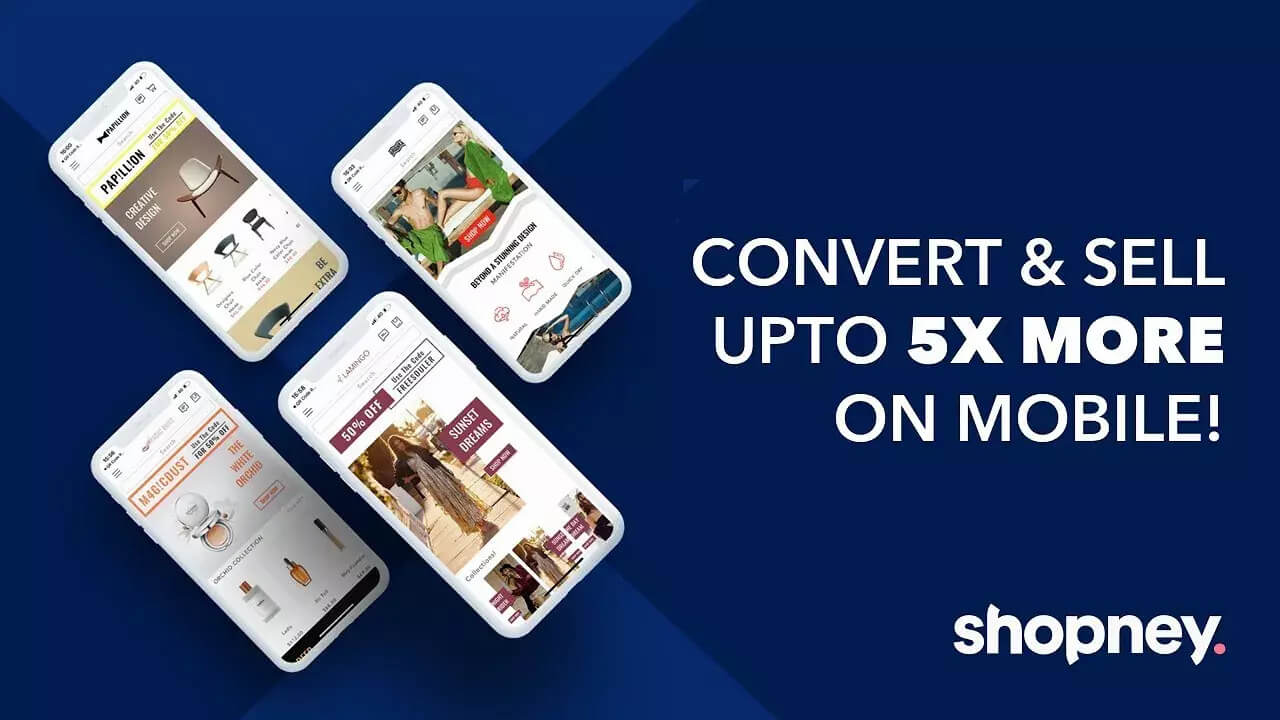 Why Do You Need Mobile App For Shopify Store?
Mobile is the fastest growing sales channel in 2020 and it will keep on growing. So, offering the best mobile shopping experience is not an option but essential.
Besides, having a mobile app will help you save on your marketing budget with push notifications. Because you won't need to pay for social ads anymore to deliver brand messages. It will cost you just a push notification and it's totally free!
Finally, you will make sure that your brand offers the best mobile shopping and enjoy increasing sales.
Which Mobile App Builder Should You Try?
There are plenty of mobile app builders. It might seem hard to pick one. But we have prepared a guide on How to decide your Shopify mobile app builder. With that said, it might sound a bit biased, but Shopney offers the best mobile app with its unique features and quality of end-product.
6: Shoppable Instagram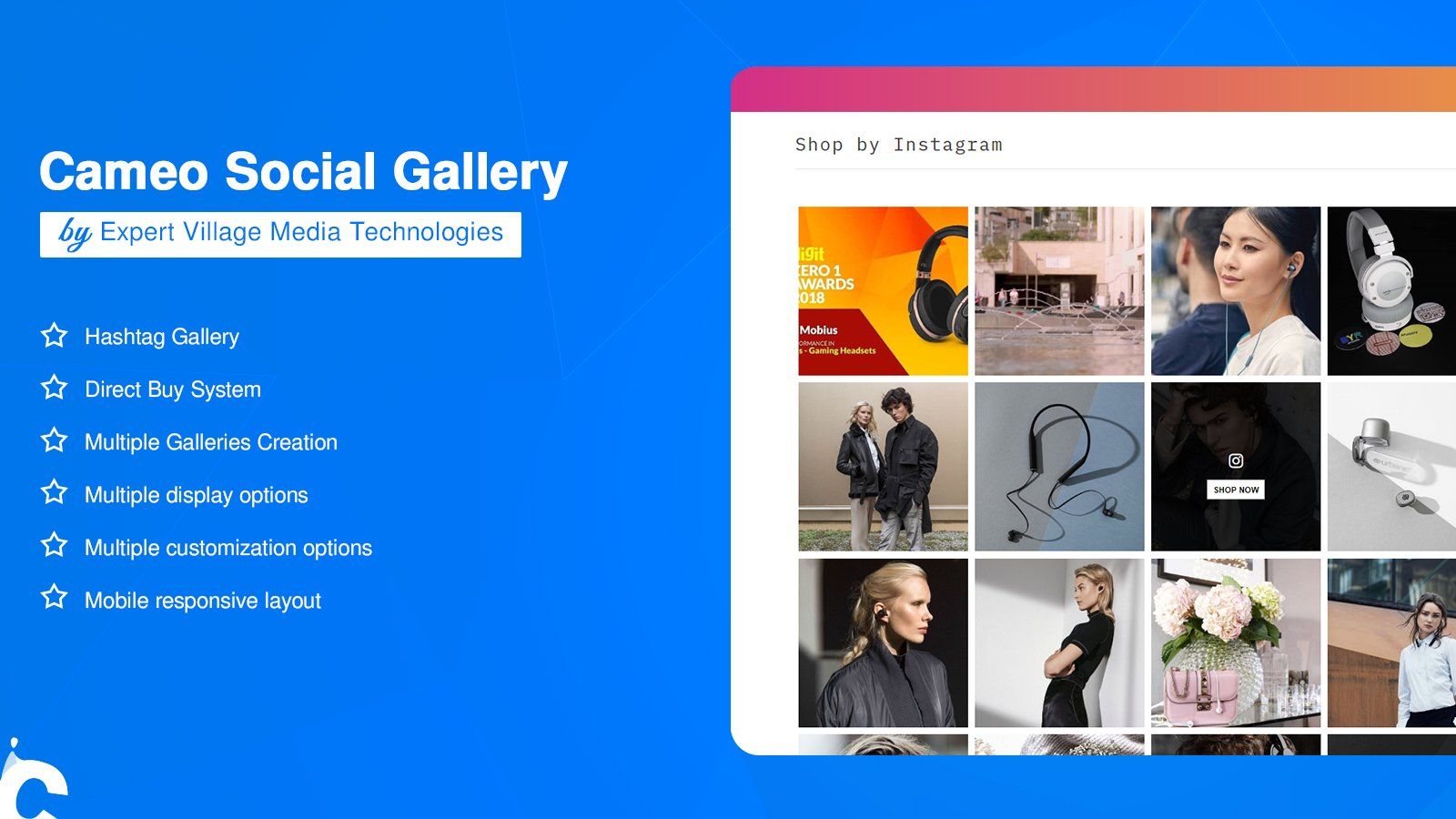 Why Do You Need Shoppable Instagram?
No need to stress the importance of Instagram for your fashion business. It's probably the heart of your marketing efforts and presence.
Therefore, having a shoppable Instagram feed and user generated Instagram content is what you need to drive more sales. The benefit of using such an app is that your customers will be able to find the products as they see on your profile easily.
Which Mobile Shoppable Instagram App Should You Try?
Like any other category, there are plenty of options in this one as well. However, 'Cameo Shoppable Instagram Feed' stands out with its features and merchant rating as 4.6 out of 204 reviews.
With this app, you can also create product specific feed as well which shows gallery on product details page with only images that has current product tagged on it.
Click Here To Try Cameo Shoppable Instagram Feed
7: Live Chat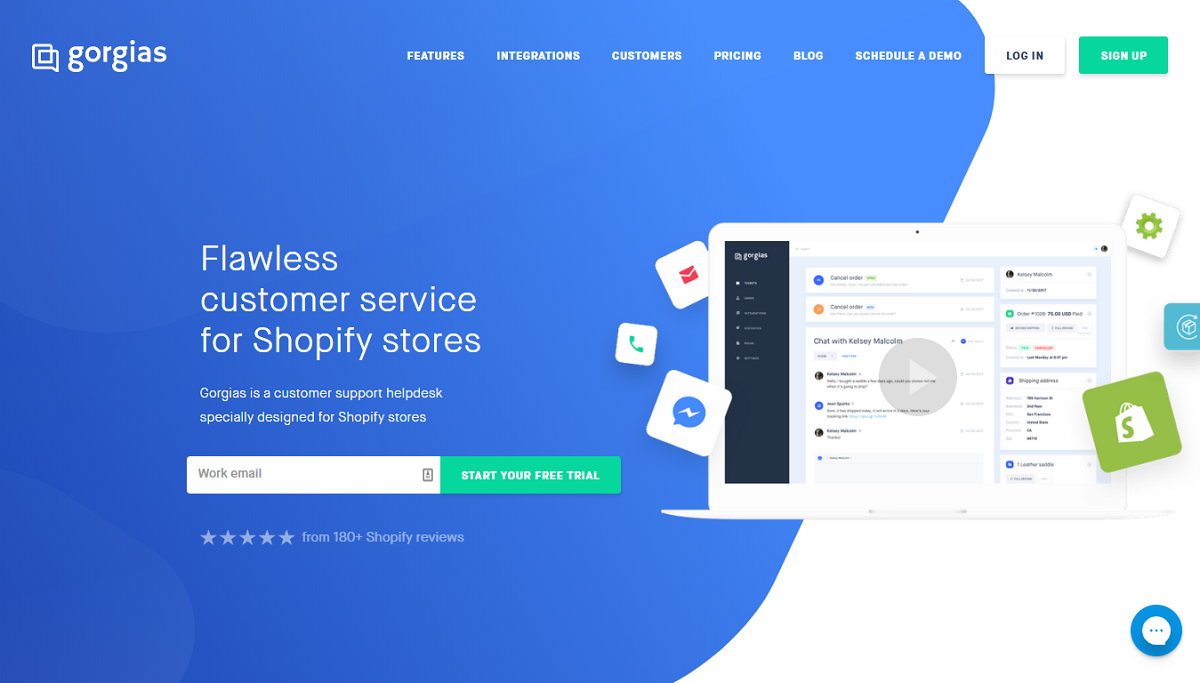 Why Do You Need Live Chat?
Did you know that 79% of your customers prefer live-chat to ask you questions? What if I mention that 63% of the customers will return to a store if offers live-chat. Enough said? Yes!
This is the age of speed and customers don't want to wait for so long for their questions to be answered. Email is dead in that regard. Live long live-chat!
Which Mobile Live-Chat App Should You Try?
There is no doubt that Gorgias is the leading option here. The trust they build in the merchant ecosystem is phenomenal. The quality of the product, unique features and their integrations are the main reasons for it.
Important Note: Live-chat function is essential not only in your website, but also in your mobile app. And Shopney is the only mobile app builder with live-chat and Ping integration.
8: Advanced Search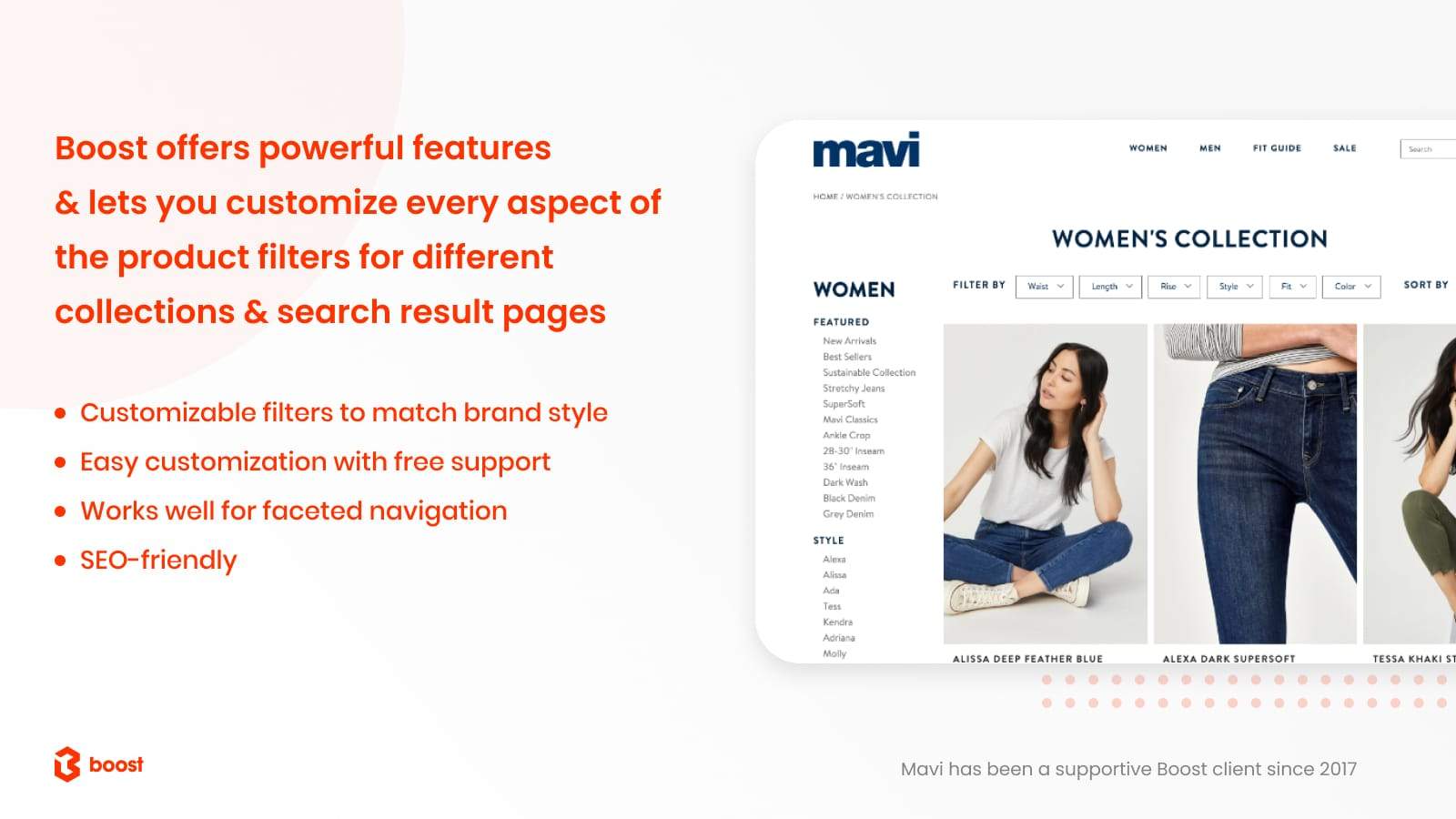 Why Do You Need Live Chat?
Shopify offers a basic search and filter functionality. So there is a space for advance search apps to grow. Because with the basic Shopify search, it's extremely hard to find a product in the stores with a big inventory.
If your inventory is big and finding a 'red t-shirt' in your store becomes a pain in the neck, then you have to empower your store with an advanced search app.
Which Mobile Advance Search App Should You Try?
Boostcommerce Product Filter & Search is the king in the jungle! With their advanced product filter, you can manage collections with easy-to-use editors to create customizable & powerful collection filters by price, size, color, etc.
Additionally, 'Quick find with Smart Search' function optimizes the shopper experience with instant search provides relevant results, spellcheck & synonyms. Load speed: <200ms/100k products.
Click Here To Try Product Filter & Search
9: Upsell & Cross-sell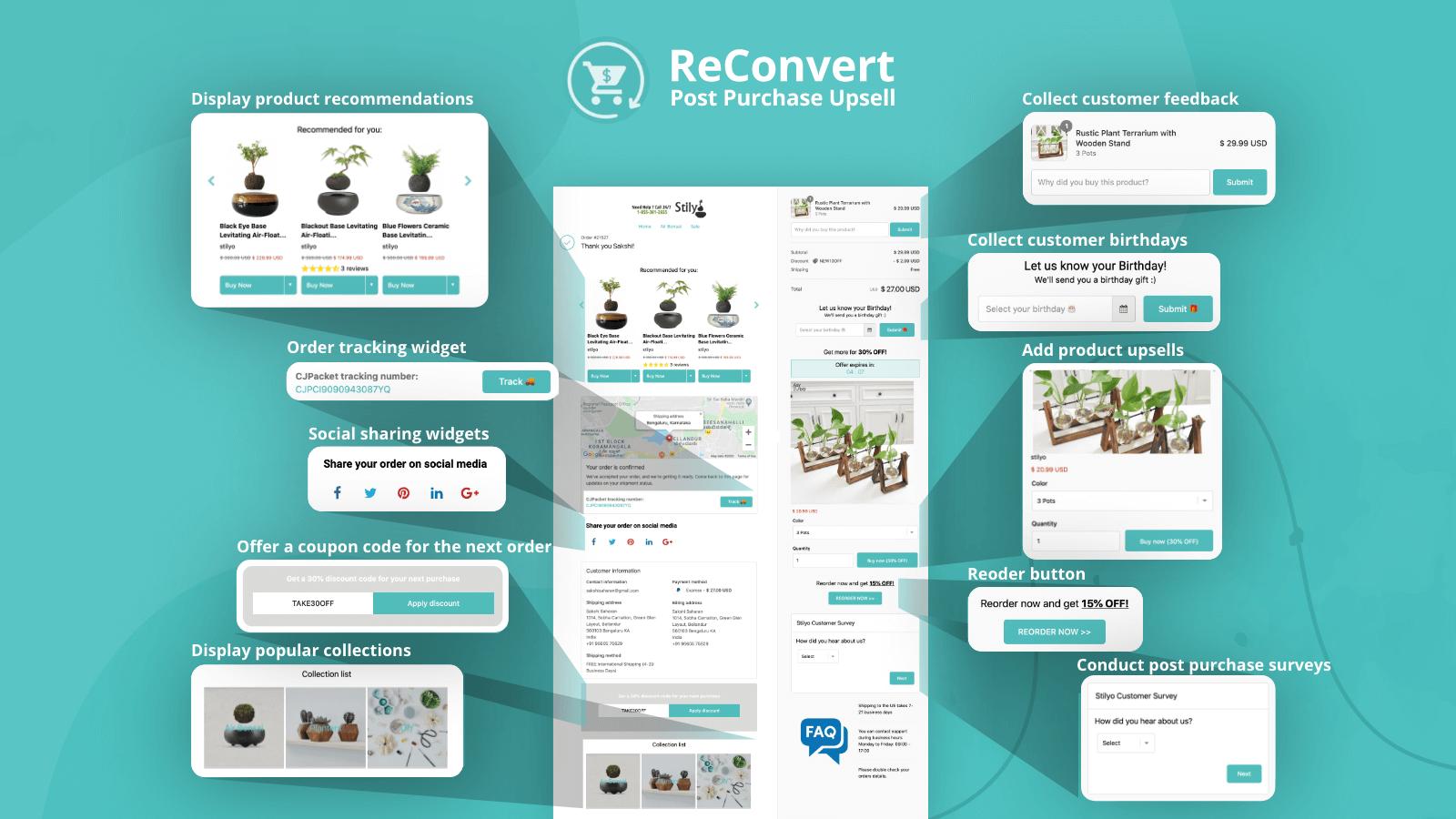 Why Do You Need Upsell & Cross-sell?
Most stores try to re-engage customers with Email, social media, push & SMS messages, but as the years go by, open & click rates are going down.
However, your store's thank you page (order confirmation page) gives you the perfect retention boosting opportunity! Plus, customers visit the order status page more than once- when receiving default notifications from your store like shipping updates to their email.
By optimizing your thank you page & adding upsells or cross sell, you will re-engage customers who just completed a purchase with your store, & catch them when they are most likely to buy or to comply with other requests.
Which Upsell & Cross-sell Apps Should You Try?
ReConvert my suggestion for it. It is a simple yet powerful app for order confirmation page optimization. It allows you to customize your thank you page fully & easily with a drag & drop interface.
Their integrations with other powerful apps and build-in widgets will help you to create the perfect converting thank you page.
10: SEO Image Optimizer - AVADA SEO Image Optimizer FREE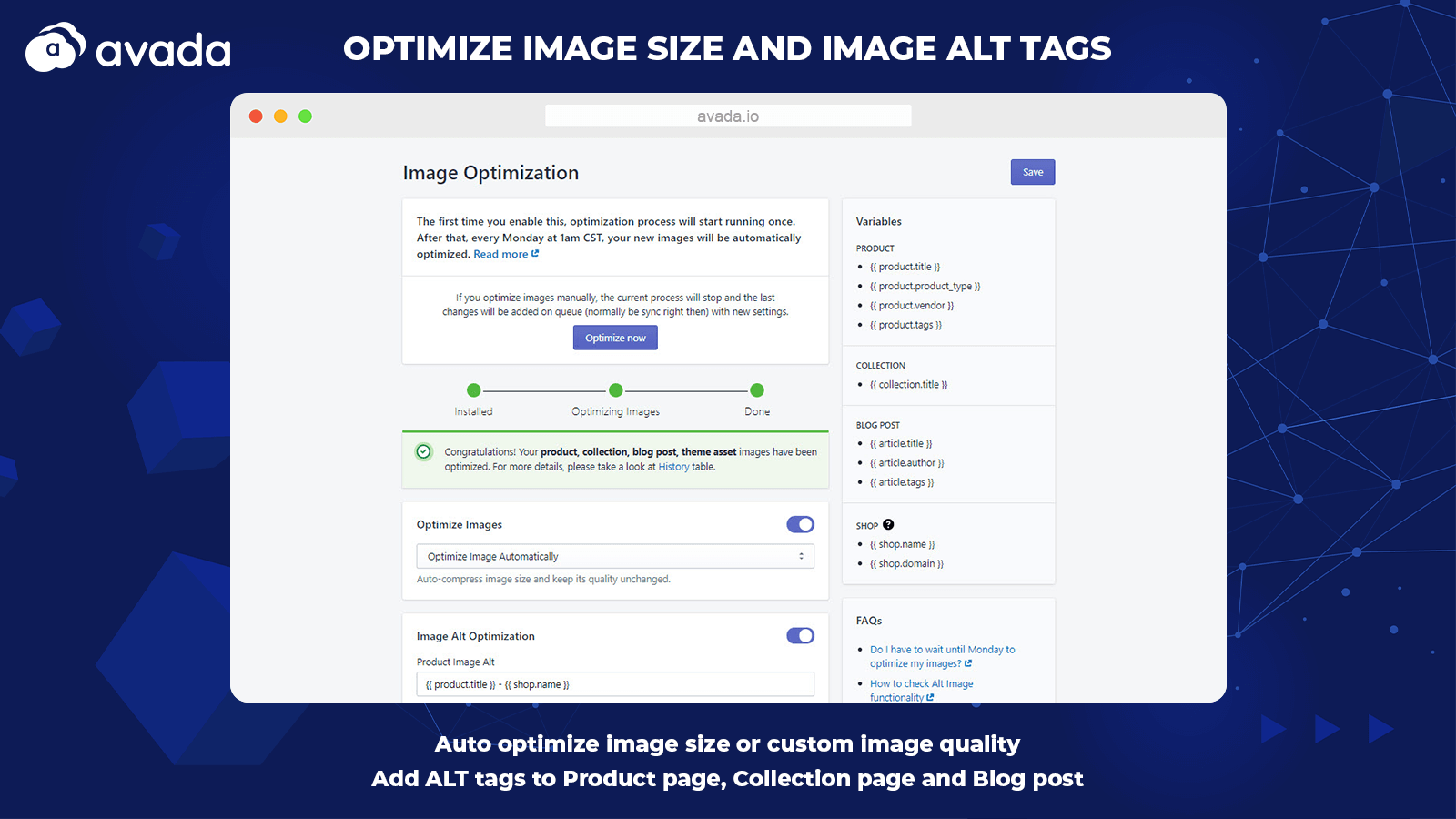 Why Do You Need SEO Optimization App?
Fashion is the biggest sector in online commerce. Yet, it is also the most competitive. And how high your store ranks on Google search queries is the single most important parameter for your survivability.
The higher you rank, the more will you sell! Simple as that! And there are great apps to help you on Shopify App Store.
Which Mobile SEO Optimization App Should You Try?
Avada SEO Suite is the ultimate option here. Why? There are a couple of reasons;
You can improve website loading speed (site speed, page speed optimizer), store rankings and boost conversions. And it's totally FREE. Forever!
Click Here To Try AVADA SEO Image Optimizer FREE
Bonus App: iCart Cart Drawer Cart Upsell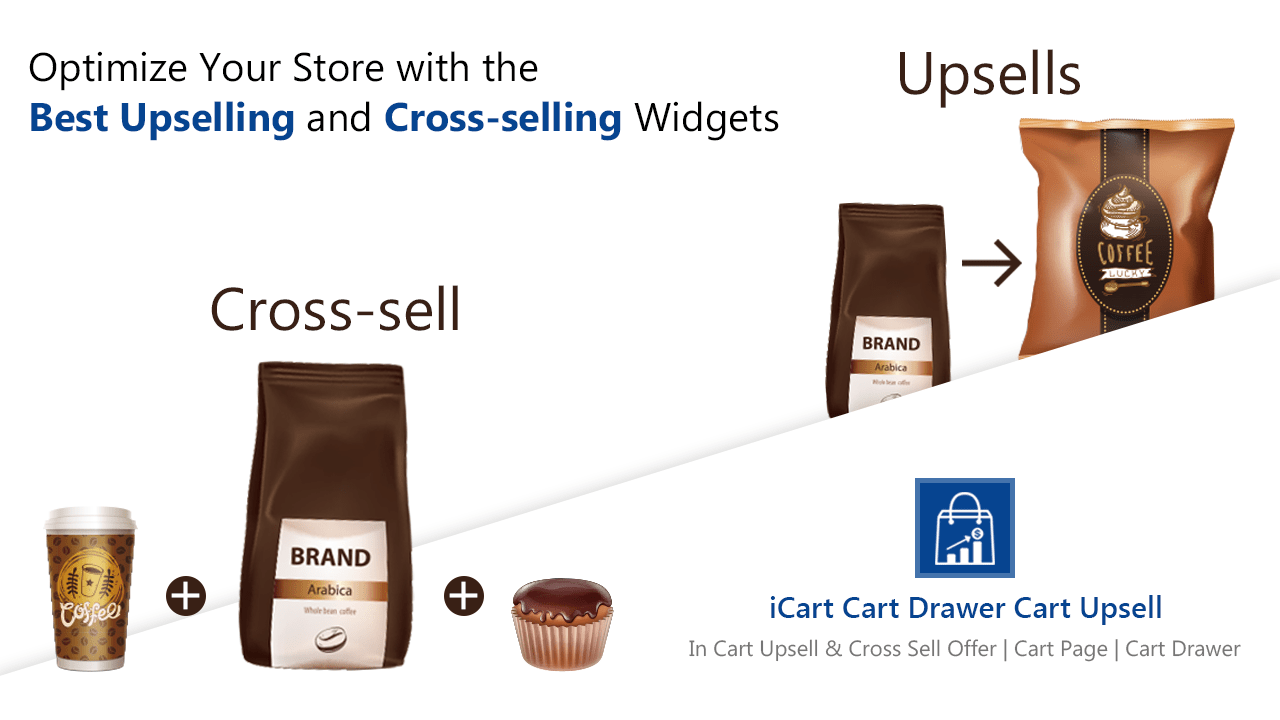 When you design your store, you should make sure it is 'Conversion-ready' to increase the daily conversion rate & AOV of your store. The only name that comes here is iCart Cart Drawer Cart Upsell.‌
‌
Many successful store owners believe that the shopping cart is the best place to upsell and cross-sell. iCart helps you create outstanding deals for your shoppers to convince them to spend more on their purchases.
Widgets Available For Customizing Cart Drawer & Cart Page
Progress Bar
Cart Items
Product Upsells& Recommendation
Product Bundling
Discount with countdown timer
Purchase Surveys& Birthday Collector
Image With Text& Custom HTML
Checkout button
Order Delivery Date
Click Here To Try iCart Cart Drawer Cart Upsell.
Bonus App: Gift Cards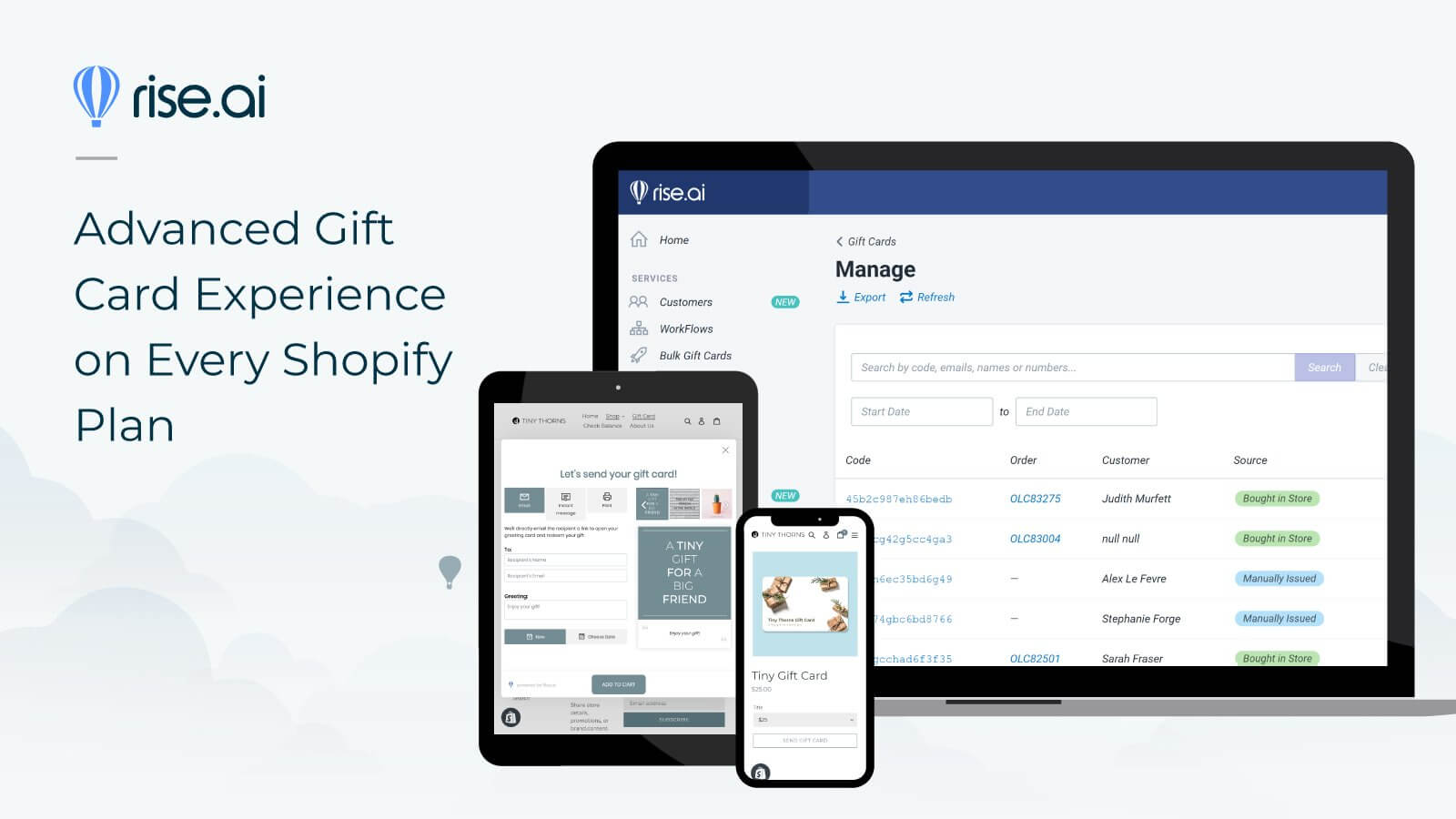 Why Do You Need Gift Cards?
A gift card is a prepaid stored-value money card, usually issued by a retailer or bank, to be used as an alternative to cash for purchases within a particular store or related business.
Remember how happy you are going to a computer store with a discount voucher? The same applies for your customers as well. That's loyal customer treatment, bundle sales and all the things macro knowledge. In essence, that's how a gift card works.
Which Mobile Gift Card App Should You Try?
Rise.ai stands out in the competition here. You can build an enhanced Gift Card and Store Credit program on every Shopify plan with Rise.
Customers can send branded, digital Gift Cards and gift vouchers directly to gift recipients via Email & IM (isn't included in any of Shopify's plans - but they make it available in all plans)