How to Personalize Your Shopify Store?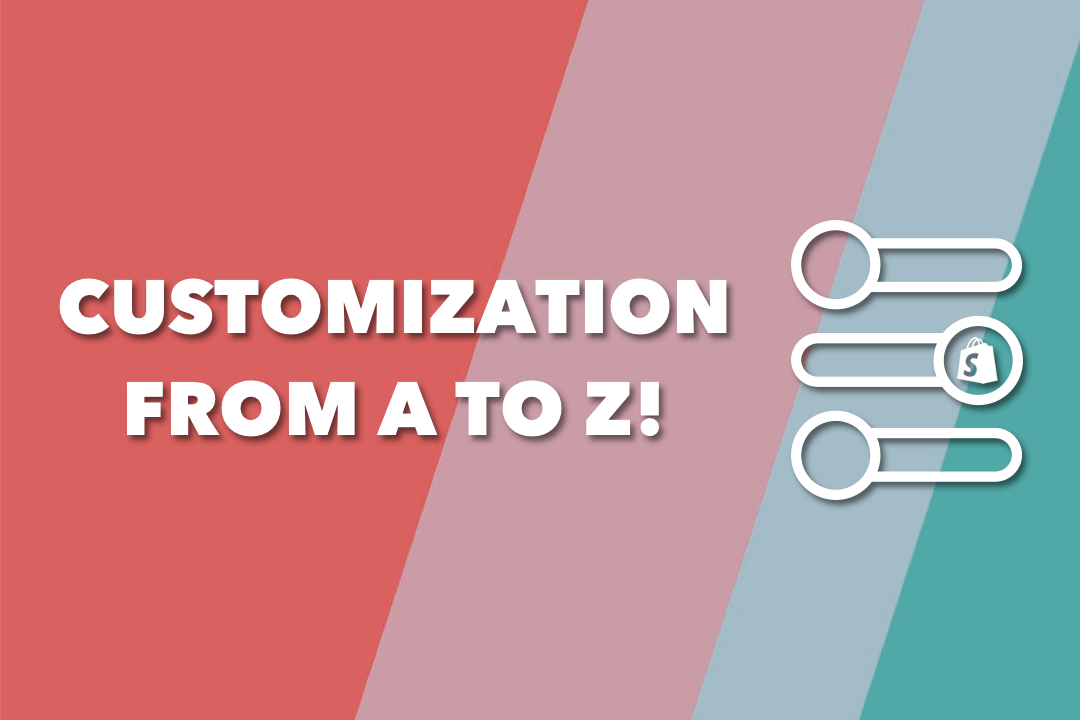 Would you rather go to a store where your purchase history is known? Or to a store where the shopkeeper makes no effort to remember your choices?
The reason customers become loyal buyers from need-based shoppers is evident. Today, providing customized products and services is not just a "nice-to-have" but a "necessity". In fact, 3/4th of businesses and consumers consider personalization essential to make a repeat purchase.
Let's understand the nuances of eCommerce personalization and how to customize your Shopify store.
What is Personalization in eCommerce?
With every company turning digital, the modern marketer now comprehends the power of delighting customers through personalization. This is because customers have started reacting to brands differently.
Individual preferences now play a significant role in the product choices of the end customers. Accordingly, the customer experiences need to be delicately crafted throughout the buying process to meet their constantly changing preferences.
Thus merchants are opting for eCommerce personalization, a practice of displaying tailored offers, recommendations, and content to online shoppers.
Businesses go the extra mile by gathering and studying customer data such as order history, browsing behavior, geographic location, demographics, language, and other personal information.
By getting to know your customers, you can create interactions with them that are personal, relevant, and contextual. The customers get feelers that the brand already knows them or is the perfect choice for them.
In order words, eCommerce personalization involves a set of packaged online interactions that helps in better engagement, conversions, and retention.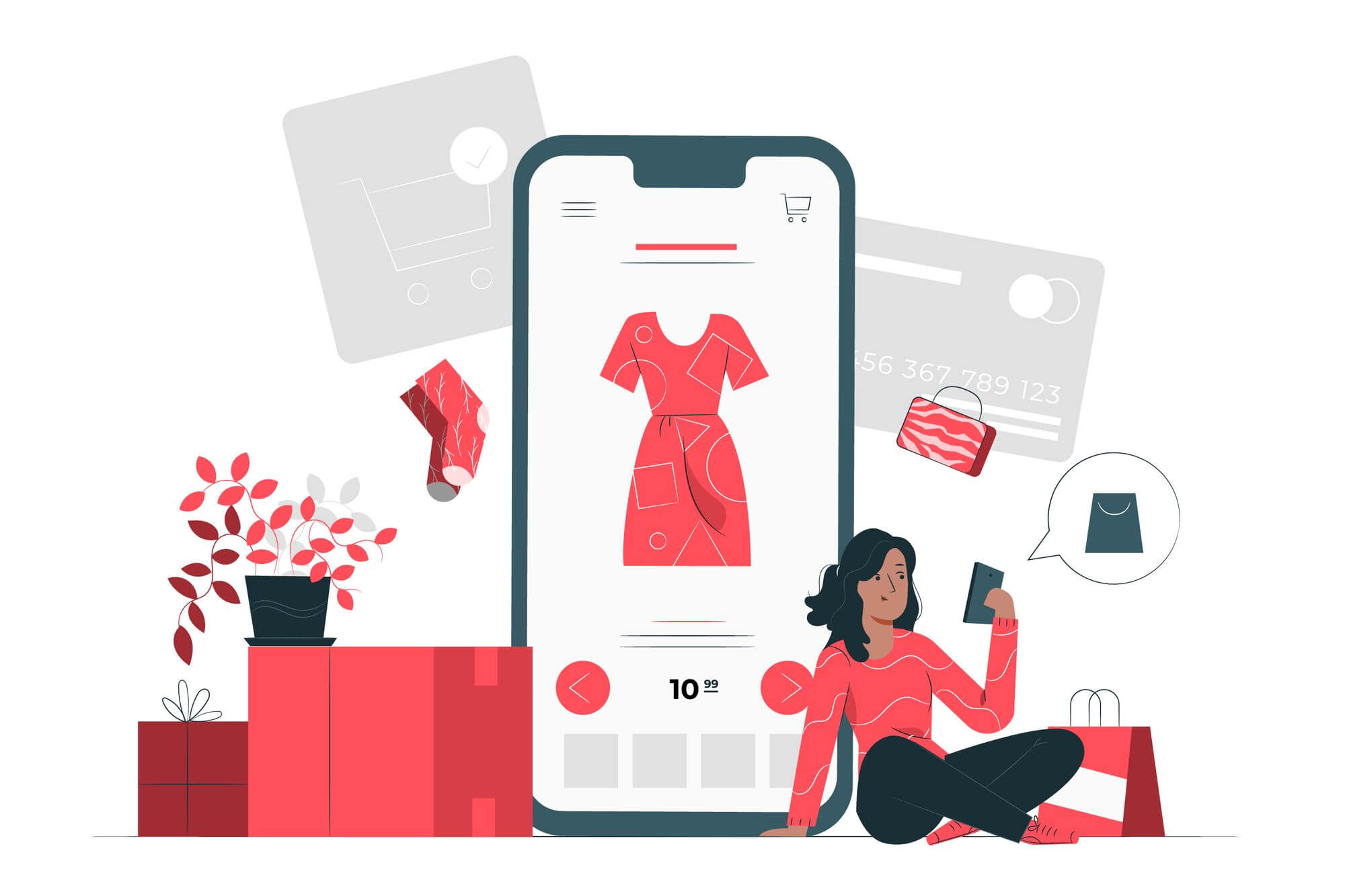 Types of eCommerce Personalization
While Shopify personalization may be of various types, they fall under the broad category of the 3Cs:
1) Context
The time frame, location settings, device at hand, etc., need to be considered for Shopify product page customization. The local currency, languages, culture, events, political situation, etc., are also considered for a contextual setting.
2) Conduct
A customer's mannerisms and behavioral patterns also form an essential basis for creating Shopify personalization.

Here, elements such as previous website visits, frequented categories, pages browsed, coupons applied, etc., are considered while grouping customers.

These data points are then used to provide personalized search results, cross-sell products, offer discounts, and more.
3) Communication
Did you know that around 45% of consumers are less likely to purchase a brand that provides an impersonal experience? Lack of suitable communication can have negative effects.
Layering your platforms with 1:1 customer interactions is an intelligent way to connect with them better. Hence, businesses can create meaningful experiences and communication for shoppers using by personalizing their Shopify store.
Advantages of Online Store Personalization
Let's look into some of the derived benefits of online store personalization:
Cost-Effective‌
‌Did you know that personalization can minimize consumer acquisition costs by 50% and strengthen the efficiency of marketing costs by 30%? ‌
‌‌
‌Shopify product page customization helps you create personal experiences in a matter of seconds. So while most Shopify sellers look at driving revenue through personalization, it, in effect, makes your marketing strategy more economical.‌
‌
Enhanced Customer Loyalty‌
‌Today, consumers are accustomed to the individualized customer experience through exclusive campaigns and personal recommendations. Hence, designing each element of the buyer's journey can also drive loyalty. ‌
‌‌
‌After all, the costs incurred to acquire a customer are far more than retaining an existing customer. With ample, easy-to-use options, the Shopify store helps customize brands and make them stand out.‌
‌
Maximization of Average Order Value (AOV)‌
‌Did you know that the AOV is 40% higher in return visits that have received personal product recommendations? Thus, creating targeted promotions and offering relevant offers based on customers' past purchases or browsing history helps increase overall revenue and customer lifetime value.‌
‌
Better Customer Relationships‌
‌Today's online shopping experience is not just about transactions; it's about the connections. Customization helps you add a personal touch and build meaningful customer relationships.

Do eCommerce Personalizations Increase Conversions?
A seamless shopping experience and effective brand communication will undoubtedly lead to conversions. In fact, a customized buyer's journey improves customer satisfaction by 20% and results in a 10-15% boost in conversion rates.
Considering the various customer touchpoints, businesses have multiple opportunities to develop relationships and add value to their journey.

Irrespective of the channel or medium, a customer who experiences a specialized and frictionless buying experience will remain loyal. This will help drive a steady flow of sales.
Best Ways To Customize Your Shopify Store
Here is a handy guide on how you can build an attractive Shopify store with a personalized touch for your customers.
1) Customize Your Shopify Theme
The first step in setting up your Shopify store would be to choose a theme based on your industry and your products. The plethora of options and elements help you customize your theme according to your brand guidelines.
2) Customize Your Product Page
With a Shopify page, displaying and promoting your product is not the only benefit for retailers. An ideal product page resonates with your brand, is user-friendly, and mimics the actual customer journey.

You can easily add visual cues, appropriate hierarchy, and consistent patterns that will provide you with lower bounce rates and higher AOV. You can use Shopify customization box to personalize your product page more.
How do I Add Customization Box to Shopify?‌
‌You can integrate an advanced custom fields app to Shopify to structure any page, save it as a template, and edit storefront meta fields. For instance, Shopify stores provide (by default) a single field for product descriptions. ‌
‌‌
‌However, if you would like to undertake a Shopify product page customization to include additional information, you can use advanced custom fields to create custom fields.
3) Use Different Apps To Customize Your Store
After creating a Shopify store, the next step is to add value to the customer by extending the functionality of your product pages. ‌
‌‌
‌For instance, you can allow a customer to tailor their order, upload or download digital files, apply coupon codes, and so forth. ‌
‌‌
‌Each option requires a specialized application that needs to be added by the retailers and merchants to their store. You can check the personalization apps in Shopify App Store that can help you to add these customizations to your store.
4) Don't Forget Email Marketing
Personalization of emails is not limited to addressing the customer by their name but also includes customized content based on buyer personas. Designing emails also helps create a more engaging marketing campaign.
5)Display Customized Recommendations to Your Customers
With each customer looking for product recommendations and reviews, customizing the suggestions displayed in your Shopify store is crucial. If your recommendations are irrelevant or ambiguous, this may lower conversion rates.

Hence, providing customized suggestions using upsells or product bundles will help drive positive and convenient shopping experiences and nudge customers to purchase faster.
6) Profile and Target Your Customers
The foundation of an eCommerce personalization strategy includes profiling and targeting customers by using the insights derived from online shopping habits and product preferences.
Shopify sellers can tweak how the store responds to customers based on gender, geography, age, and other demographics.

For instance, for a group of customers with similar browsing preferences, the "You may also like this product section" can be customized in the app. Furthermore, if the app senses that the customer is new, it can display a pop-up that provides an introductory offer.
7) Use Localization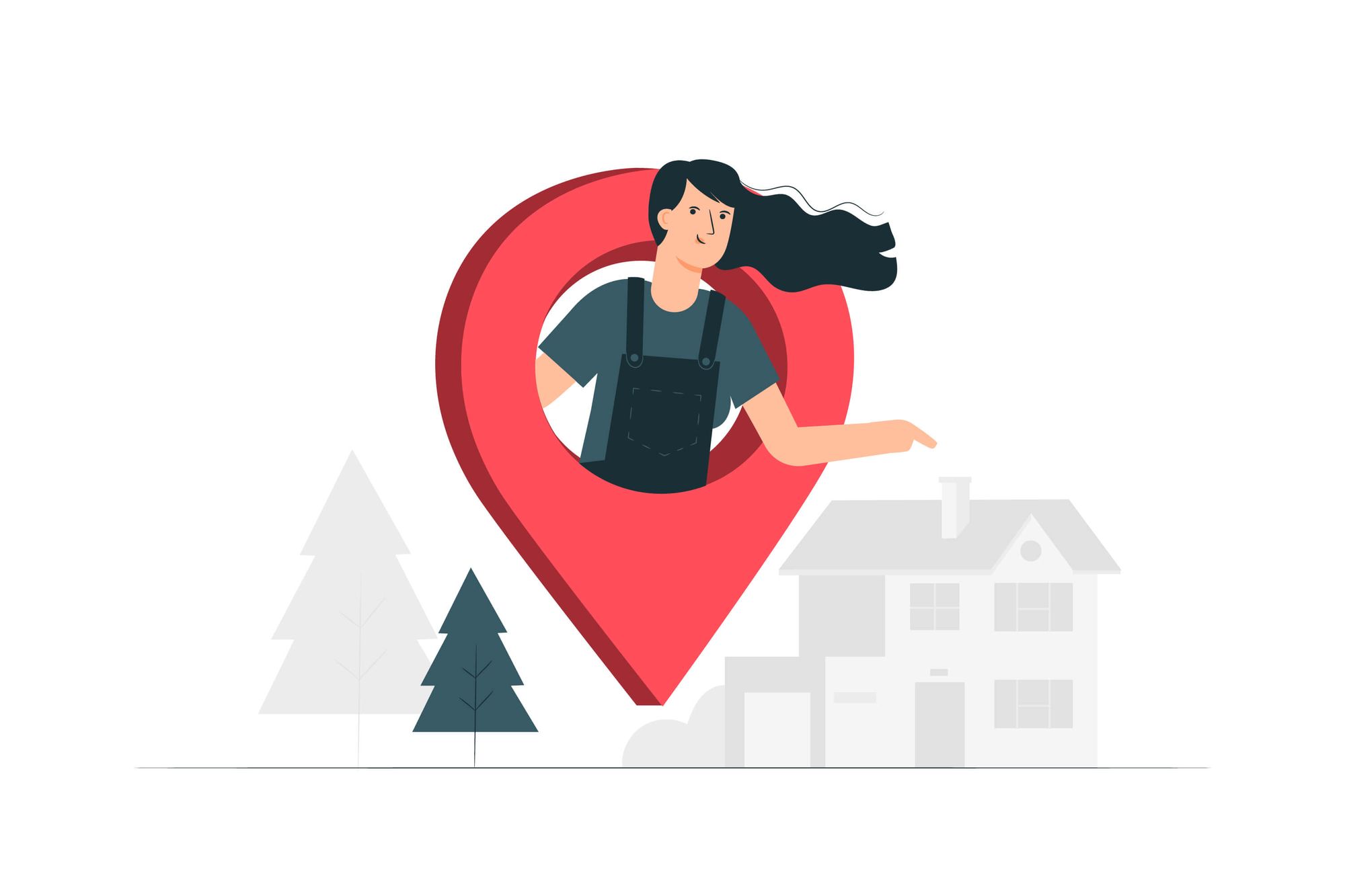 As a Shopify seller, your target audience may be from varied locations. In that case, the customer messaging can be altered based on their specific location.

Unique display messages to shoppers of different countries will ensure an optimized experience within your Shopify store.

Further, geolocation personalization can also include language and currency options to ensure a swift and seamless shopping experience.
8) Make Search Results Personal
Optimized search options help users navigate through sizable catalogs to quickly locate their desired products resulting in better conversions. ‌
‌‌
‌By personalizing the functionalities of your Shopify store, you not only create a smoother shopping experience but also have more control over visual merchandising and upselling opportunities.‌
‌‌
‌Interestingly, as per research, convenient site search experiences lead to an 80% increase in conversion rates.
9) Speak to Your Customer by Their Names
With the number of generic content pushes and irrelevant app notifications that people receive, Shopify product page customization is necessary.

Adding a basic element of addressing the customer by their name can make personalization more prominent.

You can let your customers create accounts in your store for themselves to achieve that. Or you can send personalized emails to customers when they left a product in their cart.
10) Pop-Ups are Important for Personalization
Pop-ups are often considered the advertisement technique with the most negative impression. However, a well-structured and appropriately scheduled pop-up can result in a conversion rate of 60%.
Most businesses do not pay much attention to their pop-up designs, and they tend to be intrusive as opposed to intuitive. Shopify sellers should take a customer's browsing patterns, session intervals, and cart activities to make pop-ups more engaging and pleasing.

Further, retailers need to make the pop-up visible and visually appealing with an accurate message to target customers with the right offers.
11) Take Advantage of Live Chat on Shopify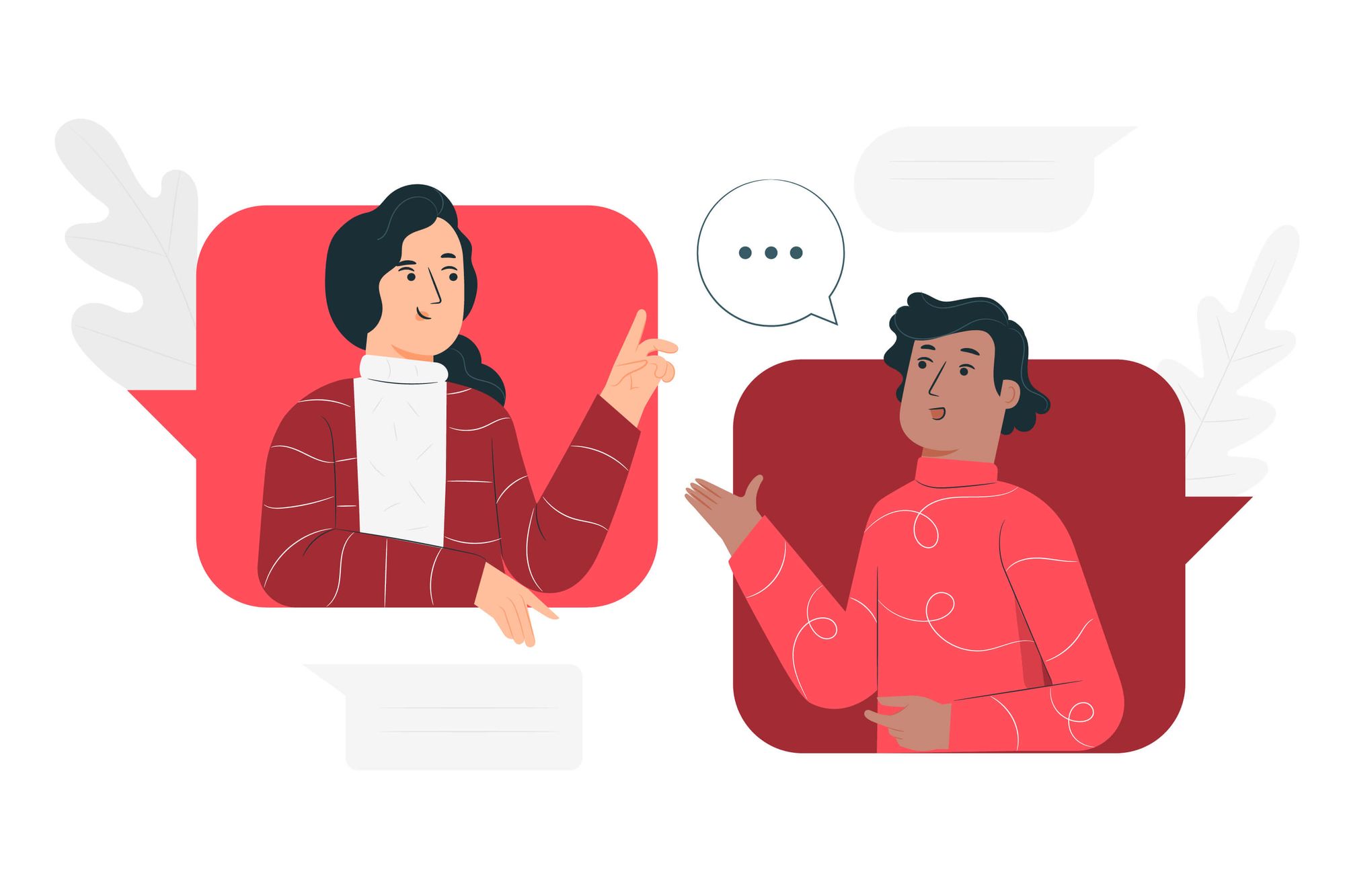 Did you know 38% of customers are more likely to buy from businesses that offer live chat support? This is because automated chatbots are set up to answer FAQs in a fast, accurate, and personalized manner.
The live chat for Shopify is driven by machine learning and helps reduce barriers to conversion. The tool throws up survey-based questions to personalize future conversations with the data collected from each site visit. Further, you can also interact with customers on a name basis to enhance the user experience.
With businesses having to be 'always available' for their customers, live chat on Shopify adds to this image. The best live chat for Shopify helps answer all the customer's questions and increases confidence of in-store purchases.
12) Determine Your Audiences for Personalized Marketing Campaigns
Targeting a specific audience and designing a specialized marketing campaign for that segment will help attract organic visitors to your Shopify store.
With the perfect audience set, marketing personalization can be carried out creatively, optimally, and effectively. In fact, marketing personalization not only offers a better experience to your customers but also increases revenue by 10 to 30%.
13) Make Device-Based Personalization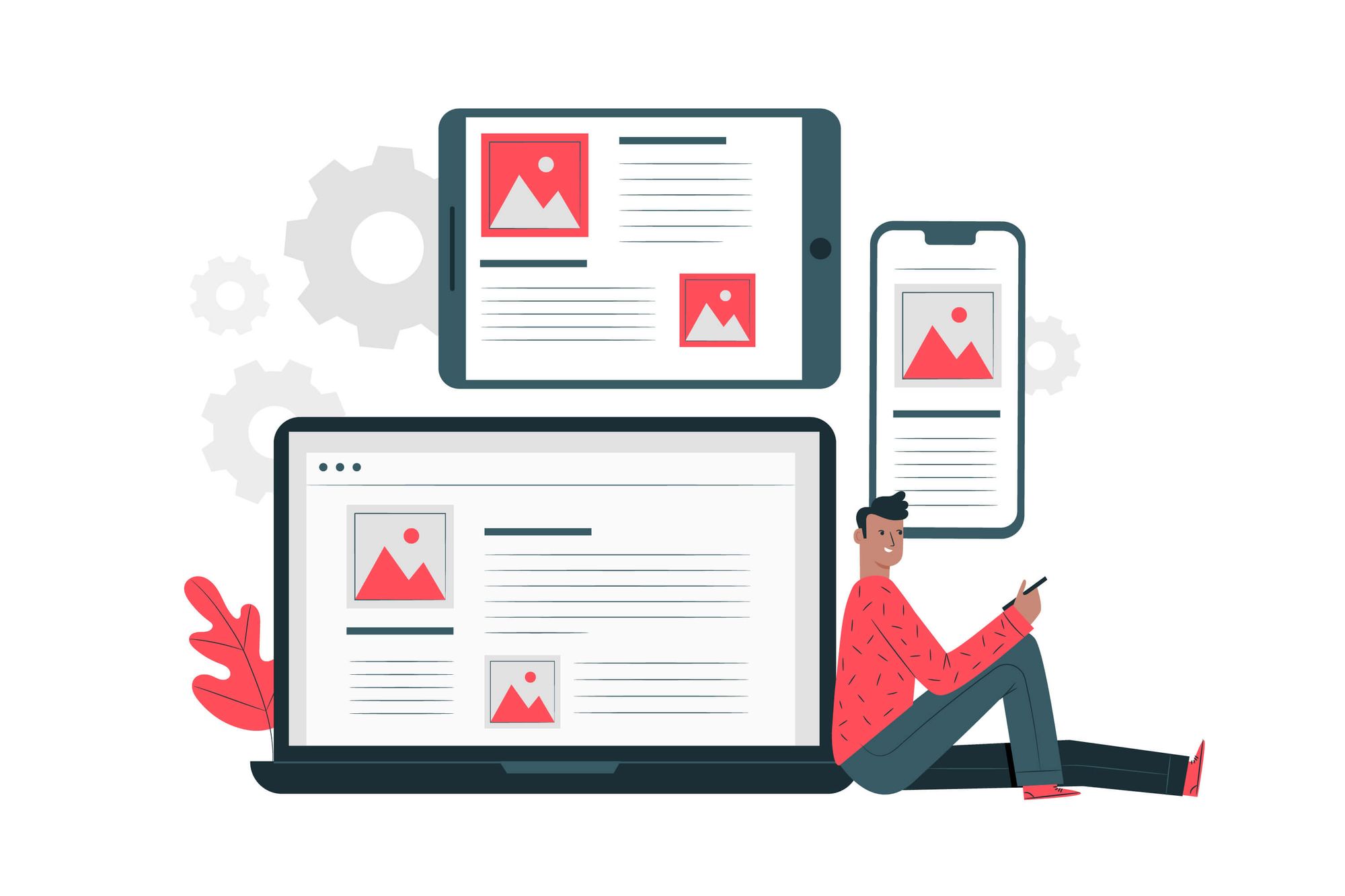 Considering the differences in mobile, desktop, and tablet interfaces, user behavior also tends to vary. Thus, customer experiences must be designed and implemented through device-based personalization.

Considering that most users use their smartphones to interact with the Shopify store, retailers need to ensure mobile responsiveness across devices - be it Android or iOS.

In fact, mobile users often cite issues in creating accounts, product check-outs, screen resolution, text readability, thumb friendliness, and so forth. Thus, addressing these issues will help users have a better shopping experience.

14) Turn Your Shopify Store into A Mobile App
After you personalize your website, building a mobile app for your Shopify store will be a step that makes more meaningful all that you have done so far. ‌
‌‌
‌Taking place on mobile is a must for a successful store right now. And you can offer the best mobile user experience to your customers by creating a mobile app for your Shopify store. ‌
‌‌
‌With Shopney, you can turn your Shopify store into a mobile app, then personalize it by providing live chat, fast check out and sending push notifications & abandoned cart notifications.
Also, you can choose the most fitting theme among 8 different options and customize your product page. And, if you still want more personalization, Shopney is integrated with the most popular Shopify apps to offer that.
In Conclusion
eCommerce personalization plays a crucial part in the success of a Shopify Store as it makes the end-user feel more welcome in an online store. If done right, it can nudge customers to purchase, thereby increasing conversions and lowering drop-off rates.
Now it's time to create a strategy to apply the tips you learned above step by step. You are ready to personalize your Shopify store and increase your sales!