Customer Retention: 8 Tips to Keep The Customers Stick with Your Shopify Store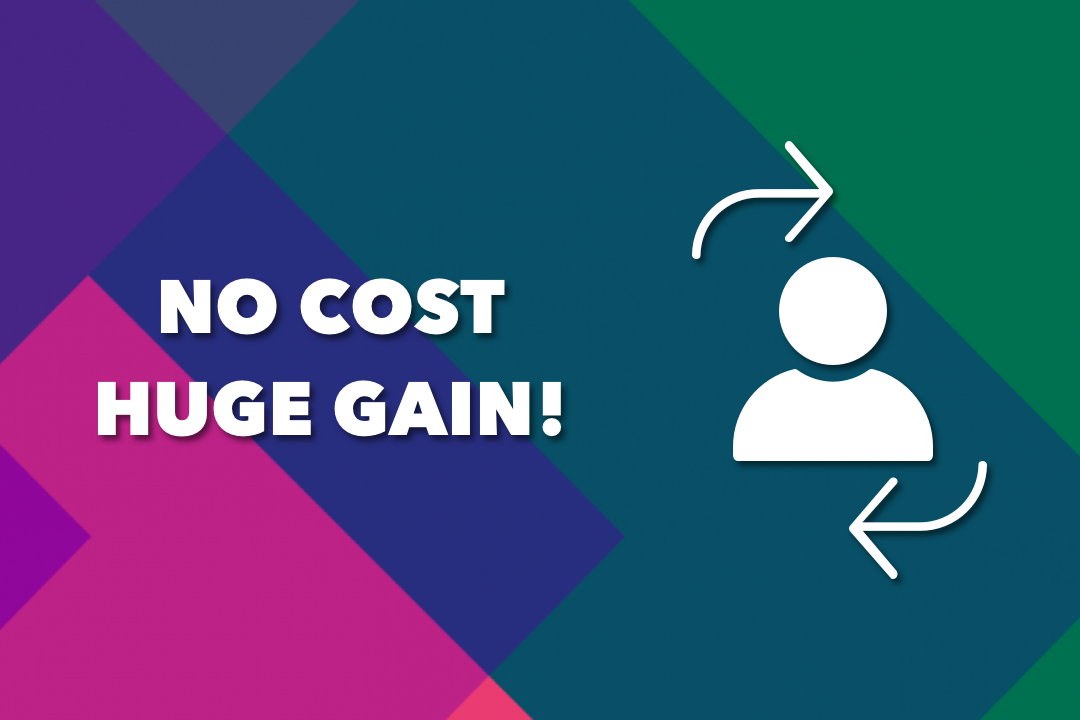 Did you know that if you have a 5% higher customer retention rate, your profit could increase by 25% to 95%? That means focusing on retaining customers should be one of the issues that you pay attention to the most.
So, if you want to learn how to increase the customer retention of your Shopify store, you are in the right place.
In this article, we explained the reasons to focus on customer retention and the barriers to it. Then we gave 8 tips to help you to remove these barriers and increase your Shopify store retention. Ready? Let's go!
What is eCommerce Customer Retention?
Retention means implementing strategies to maximize the lifetime value of each customer by encouraging them to purchase from your eCommerce store again.
In other words, it is the process of turning one-time customers into regular customers who continue to shop from your brand.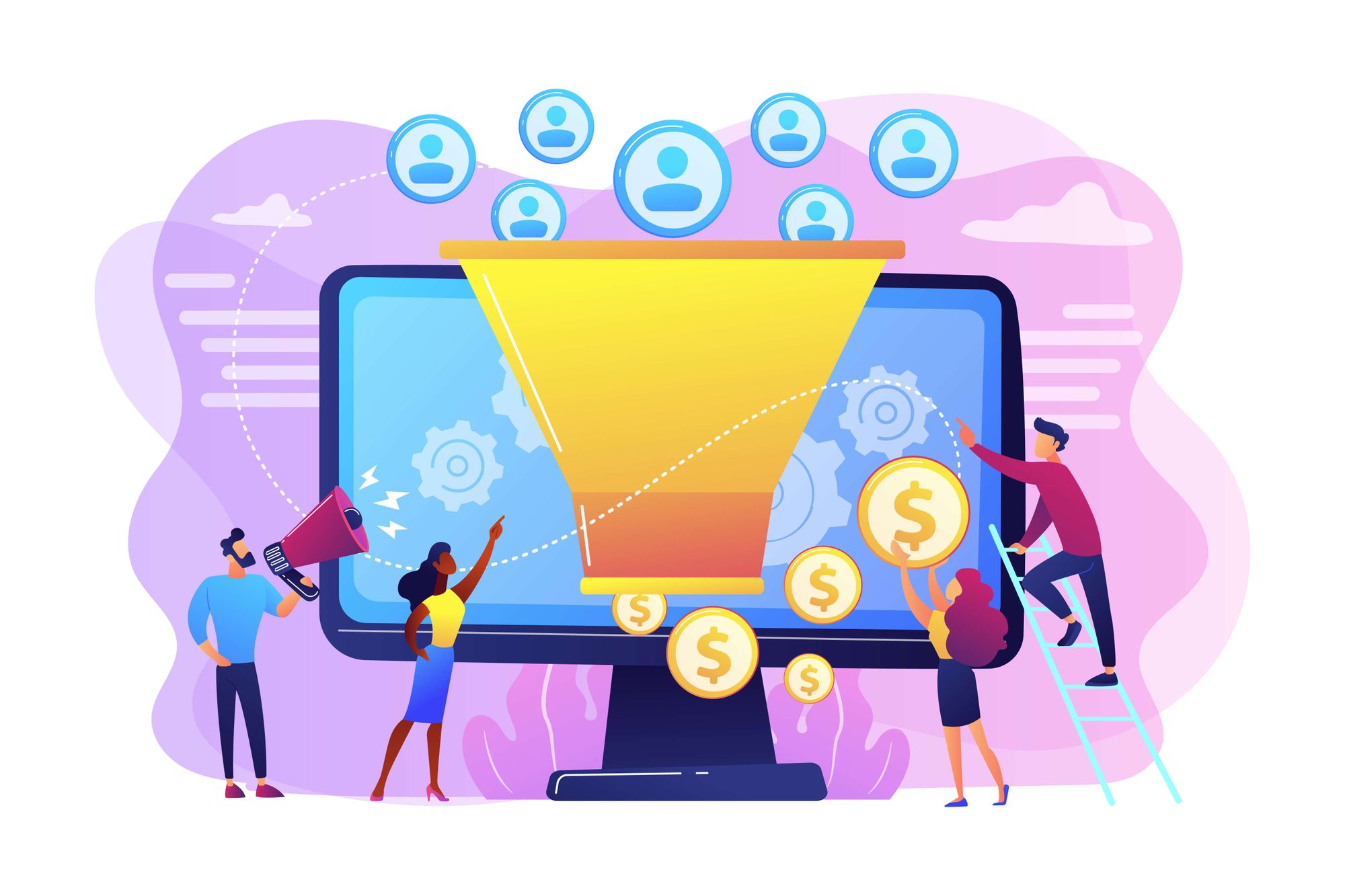 Why Should You Focus on Customer Retention?
Most of your revenue comes from repeat customers instead of your new customers. The reason for that is that regular & loyal customers tend to spend more money and shop more frequently from your Shopify store.
Besides, acquiring new customers could be very expensive, and if you can have an effective customer retention strategy, you may decrease your   ad costs to acquire new customers.
Also, selling the shoppers who have already shopped from your store is so much easier than selling the ones who never shopped from you before. If the shopping journey went smoothly, old customers would trust your brand. So, they would revisit your store when they need a product that you sell.
What Are the Barriers to Customer Retention?
Before creating an effective customer retention strategy for your Shopify store, first, you should know your challenges in the process. So, you can be aware of the risks and analyze better what you should focus on. Here are the barriers that you should be aware of and remove:
1. Risk of Forgetting the Brand
It is so natural that customers forget a store after they shopped one time. So, it is crucial to remind them of your brand to prevent them from searching for other brands when they want to purchase a product you sell. In this way, you can achieve sustainable growth by driving more retention.
The best ways to remind your brand to your customers are leveraging email marketing, building your Shopify mobile app, and using the power of social media. We explained all the details of these methods below in the '8 Tips to Retain Your Shopify Store Customers.'
2. Competition with Other Stores
eCommerce is a highly competitive world since there are countless online stores that sell the same kind of products from all around the world. Among all these brands, shoppers are trying to find the best option for them by comparing.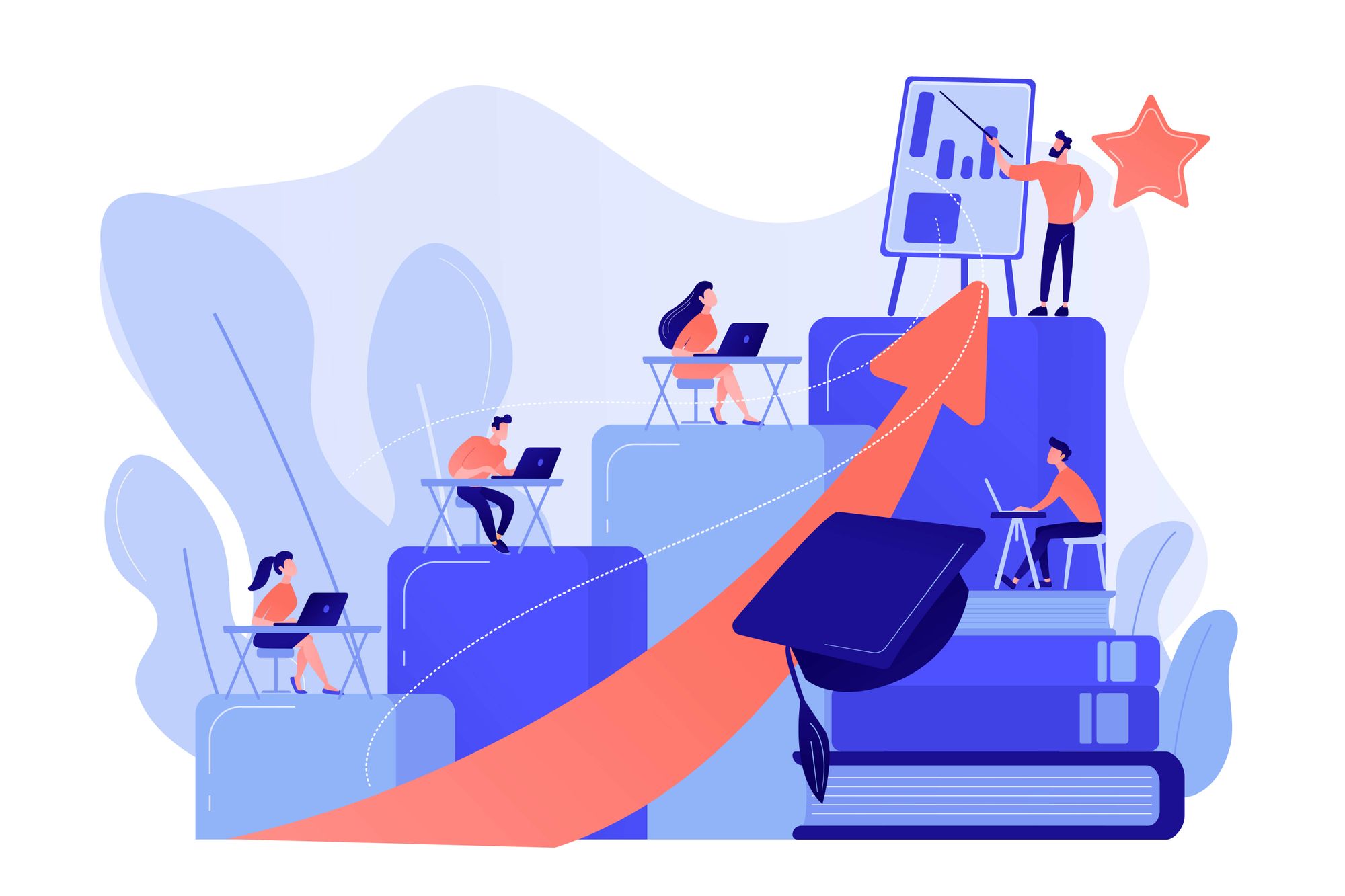 That means, your brand should be better than the other ones at least in some ways that shoppers pay attention to. Only in this way, you can stand out among the competition and be online shoppers' preference.
Turning your Shopify store into a mobile app, using loyalty programs, offering high-quality customer service, focusing on upselling & cross-sell, and having a unique selling proposition are great ways to stand out among your competitors. Check the below section for the details!
3. Bad User Experience
Every stage of the shoppers' journey is so crucial for customer retention. One bad experience during the shopping journey could cause a customer to drop off.
For instance, a slow opening website could be the reason that customers leave your website even before opening it. Or a slow check-out might cause incomplete purchases. And clearly, these shoppers would not bother to visit your eCommerce store again, and they would prefer other brands to shop.
That means the whole customer journey should be smooth and easy. To achieve that, you can analyze why customers drop off, make your own mobile app, and provide high-quality customer support. Check the rest of the article to learn how to implement these strategies.
8 Tips to Retain Your Shopify Store Customers
After you are aware of the barriers to customer retention, now it is time to learn how to remove them. Let's check the 8 strategies that you can implement.
1. Analyze Why Customers Drop Off
If you can figure out the problem, you can come up with a direct solution for it. In other words, you should detect in which part of the customer journey, the customers are leaving your brand. In this way, you may save time and money without wasting other resources.
Also, you can win your customers back and remove the reason that may cause dropping in your future customers.
The best way to analyze why your customers drop off is by understanding the metrics such as customer lifetime value, customer retention rate, churn rate, refund and return rate, repeat customer rate, subscription rate, etc.
Using analytics tools is a functional way to calculate and follow these metrics in the right way. Moreover, asking customers about the problem directly with surveys is another useful way.
By analyzing the customer data, you can enlighten the issue and bring the right & effective solution for it. For example, if a product has a high return rate, the reason could be the bad product quality and if you can understand that, you may come up with a higher-quality product.
2. Leverage Email Marketing
Email marketing is one of the greatest ways to retain customers. The crucial point of email marketing is providing value to customers with each email instead of spamming them.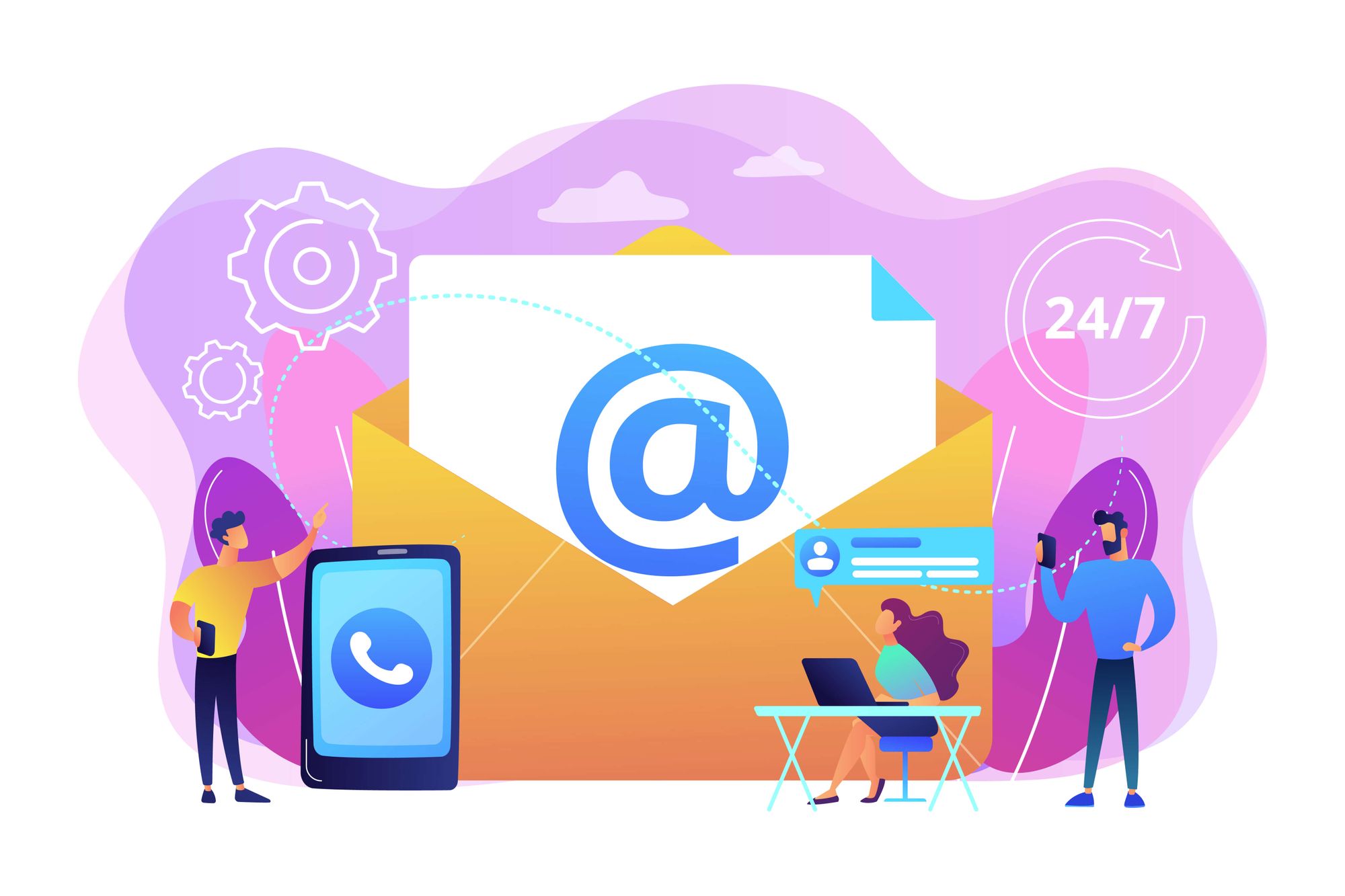 To provide value, you can send confirmation emails regarding their purchase or the shipment process. Or you can send segmented emails based on their previous purchases and make them feel special with personalized emails to increase engagement.
Also, it is an effective way to send special holiday emails, exclusive discount emails, etc. to increase engagement and retain customers.
3. Turn Your Shopify Store into a Mobile App
Having a mobile app for your Shopify store is the key point to increasing customer retention. The shoppers who download your mobile app are already your most loyal customers.
Besides mobile apps have all the features that will make them more loyal & engaging. That is why making your mobile app is the best strategy that you can implement to increase your customer retention.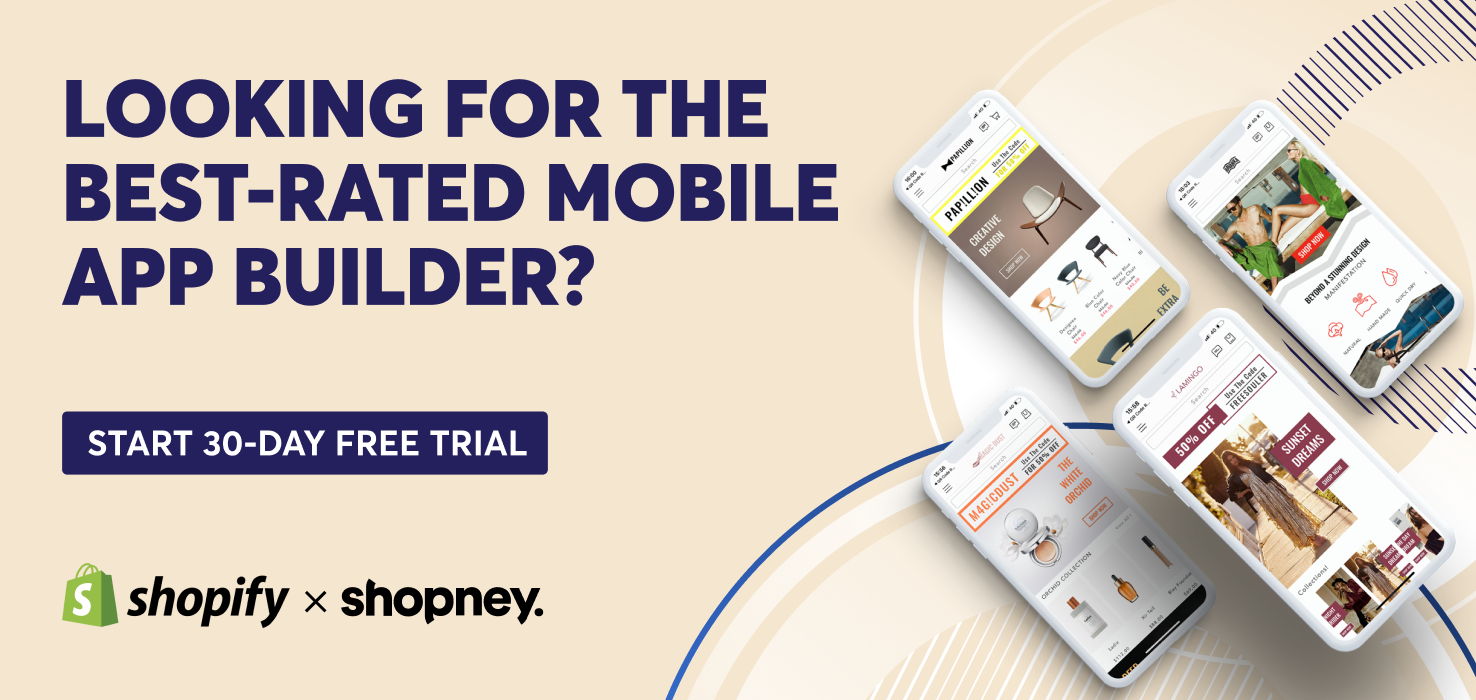 a. Offer a Personalized Shopping Experience
Personalization has a great effect on customer retention since shoppers want to shop from the brands that they feel special with a personalized shopping journey.
A mobile app offers a personalized experience with customers since it provides my account(customer profile) section which combines all the history of shoppers including their favorites, recently viewed items, orders, addresses, and account info.
So, shoppers prefer to use the mobile app which already has their address, payment info, etc. to shop again and again to avoid filling this information again.
b. Provide the Easiest Shopping Journey
A mobile app provides the easiest and smoothest shopping experience for customers. Easy navigation & fast checkout are the reasons that shoppers download the mobile apps of their favorite brands.
Shopney- mobile app builder achieves the easiest shopping experience with their customers and increases retention by providing in-app-chat, my account element, wishlist, visible payment options, etc.
To learn more about the features of Shopney- Shopify mobile app builder, check this article.
c. Utilize the Power of Push Notifications
Push notifications are the most significant marketing tool since they have very high conversion rates. With push notifications, you can remind your app to the customers and make them back by sending product updates, promotions, incentives, and any relevant message that excites customers about your Shopify store.
Also, push notifications have another positive effect on increasing retention since you can send abandoned cart notifications and back-in-stock notifications to recover your incomplete sales.
If you don't have a mobile app yet, with Shopney you can turn your Shopify store into a mobile app in minutes and have all the benefits above!
4. Focus on Upsell & Cross-sell
With the customer purchase data you have in your Shopify store, you have the power to recommend related products to them and increase customer engagement. In this way, you can prove that your brand knows their needs and provide them with the customers.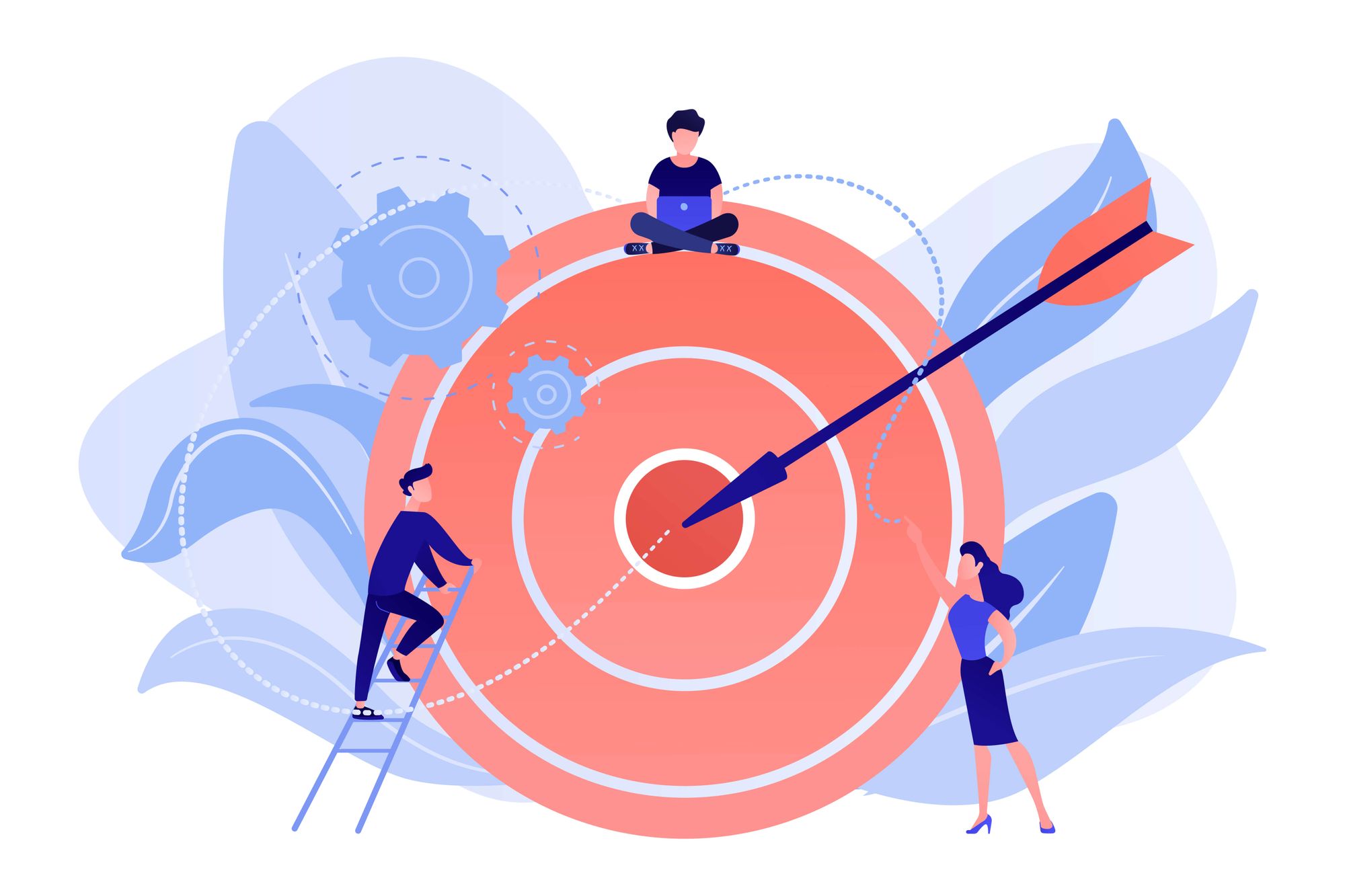 For instance, if you know your customers' needs and display the products that they will like as suggestions, you can give them a reason to visit your Shopify store again and increase retention.
To achieve this process in the best way, thank you page optimizers and the Shopify apps with AI technology are great tools. You can check the best Upsell & cross-sell apps from this article to turn one-time purchases into repeat purchases.
5. Use Loyalty Programs
Loyalty programs are great tools to increase customer retention and increase repeat sales.
The main method of loyalty programs is giving rewards and incentives to shoppers for their loyal behaviors such as repeat purchasing, referring the brand to friends, following the Instagram page, etc.
Loyalty points, discount coupons, promotions, gifts, etc. could be the rewards of your loyalty program. So, customers would have incentives to come back and shop from your Shopify store again or refer your brand to other people.
In other words, with loyalty marketing programs, you can identify your loyal customers and reward them for it and increasing the customer lifetime value and customer retention.
6. Provide a High-Quality Customer Support
Customer support is the heart of customer retention since it shows whether your customers can trust your brand when they need help. In other words, it is crucial to build customer trust and it is so hard to keep a customer and sell repeatedly without her trust in the brand.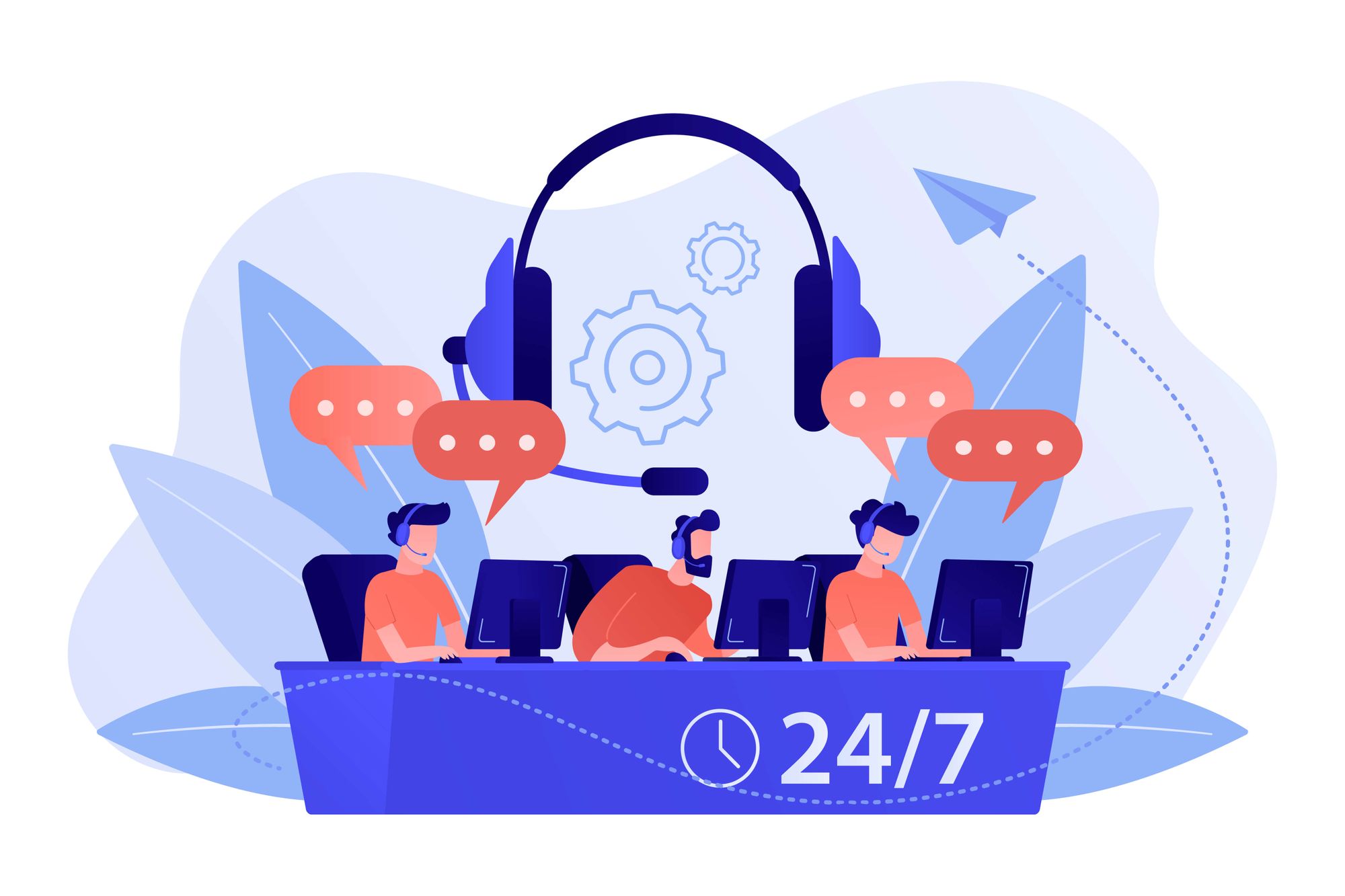 Besides, you should provide your customers with a great shopping journey and customer support is an essential part of it.
You should provide an easy user experience in your online store, your product should be high-quality, and you should help or guide your customers when they have a problem or need help even after the purchase. Only in this way, you can increase the customer retention of your Shopify store.
There are some points that you should be careful about in your customer service process:
A. Provide easy contact with your customers: Be reachable and provide faster support than your competitors. Analyze the channels that your customers prefer and provide customer support via them.
B. Be knowledgeable: Know your product and if there is a problem that you can solve, do it at the moment. If there is an issue that you don't have the knowledge of at the moment, inform the customer, learn the answer and return as soon as you can.
C. Go an extra step: After you resolve the customers' issue, suggest to them if there is anything else you can offer them. For instance, you can give a suggestion regarding the product that they purchased.
7. Leverage the Power of Social Media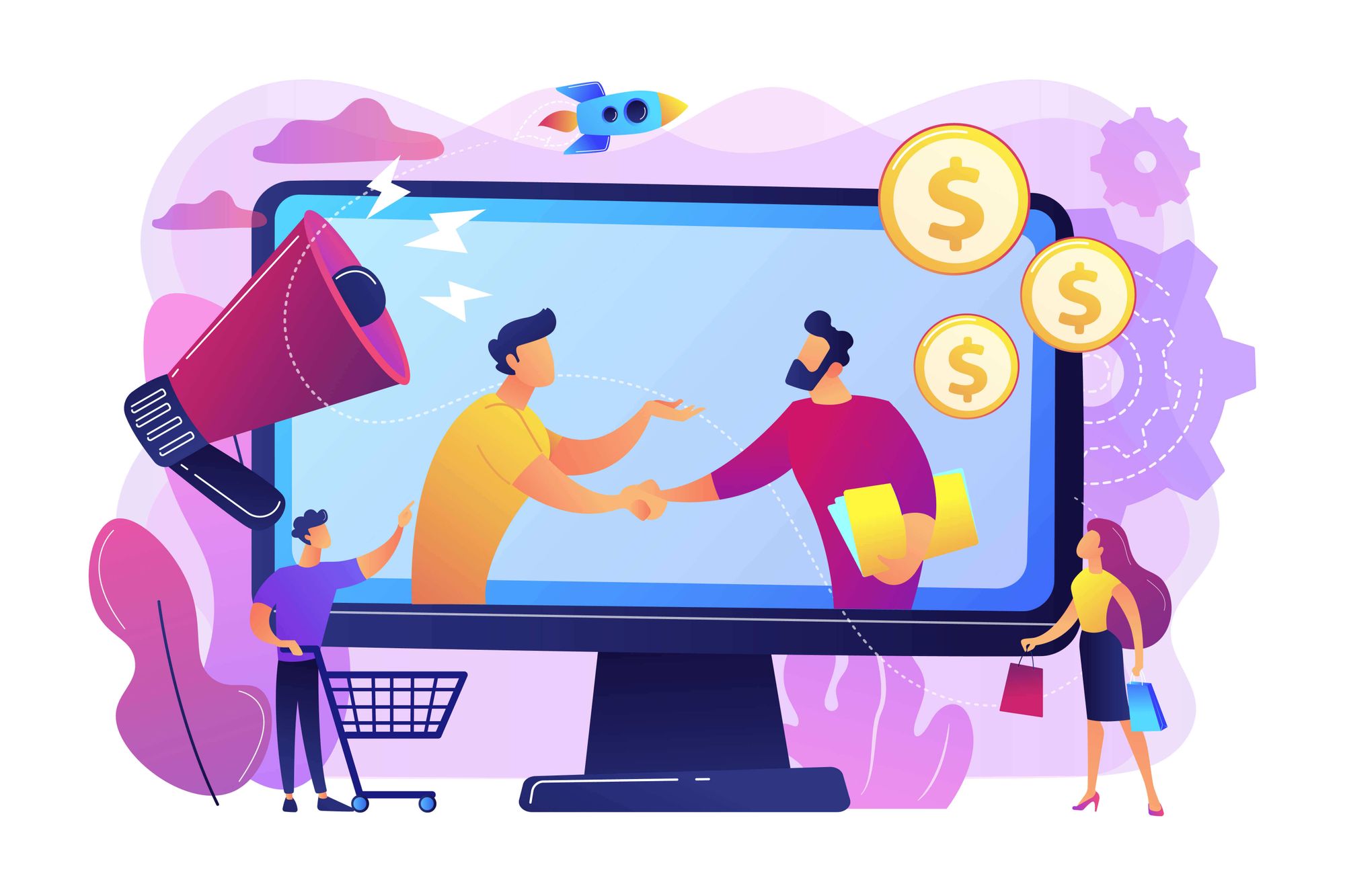 These days, social media is more powerful than ever and it is almost impossible to find someone who doesn't have an Instagram or TikTok account. That means you should be on these platforms too since your customers are there.
For instance, you can promote your new collections, products, or your loyalty program on Instagram to engage your customers with your Shopify store more. Or you can collaborate with influencers who can target your customers to promote your Shopify store and increase your customer retention.
8. Having a Unique Selling Proposition
To stand out among your competitors in the eCommerce world, you need to position your brand in a way that tells the difference between your Shopify brand and other brands. This positioning process is called Unique Selling Proposition(USP).
It is crucial to have a unique selling proposition since your Shopify business should be known as a specialty. So, you can stand out with this feature among your competitors. And remember, you can't stand for everything.
With a USP, the online customers can quickly understand what your brand identifies itself as good at and choose your brand if what they are looking for. Also, you can have a proper branding and marketing strategy based on your USP.
In this way, you can create a loyal customer base & increase customer retention since your customers will be able to associate your Shopify brand with your unique selling proposition and prefer your brand instead of others.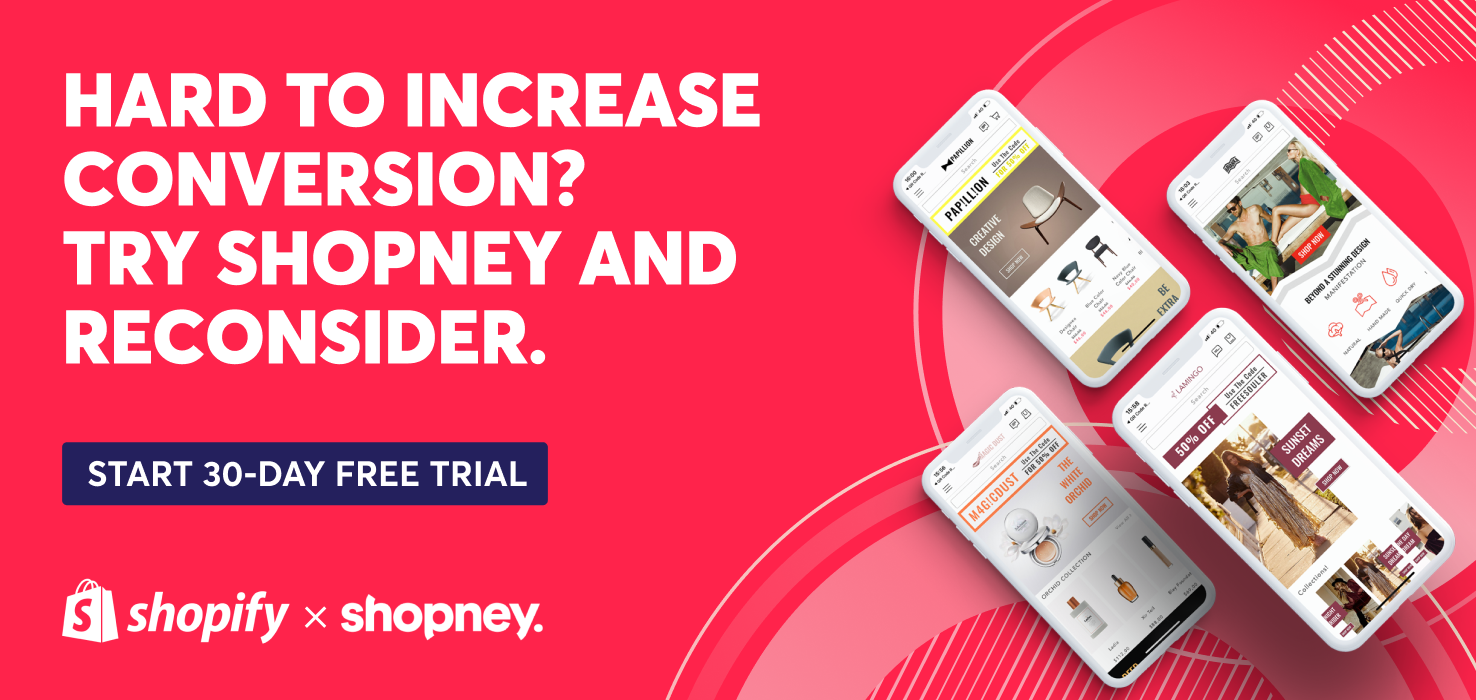 To Sum Up
The main point of achieving sustainable growth of your eCommerce business is retaining customers in the best way you can instead of just focusing on acquiring new ones.
The reasons are so simple, regular customers spend more on your Shopify store and you don't have to acquire them again with expensive paid ads. That means, customer retention is so profitable for your Shopify business and you should make sure that you are implementing the right strategies to do it right.
One of the best strategies to retain customers is making your own mobile app for iOS and Android as we explained above. If you don't have a mobile app yet, you can build it with Shopney- Shopify mobile app builder in minutes!
In addition to making your own mobile app, in the above sections we explained all the details you need to know to create the best customer retaining strategy for your Shopify store. Find the most effective strategies for your Shopify store, start to implement them, and drive more customer retention!