How to Grow Your Shopify Store In Summer: Seasonal Marketing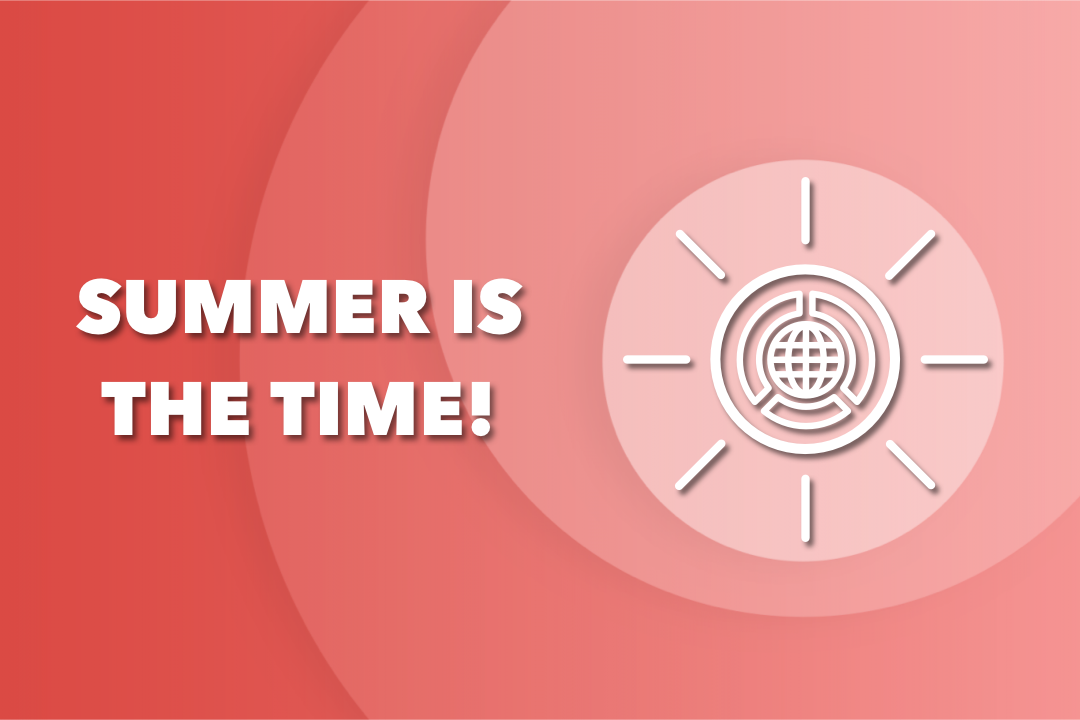 Summer means the one word for many people: Vacation! In other words, swimming, traveling, festivals, concerts and many other outdoor activities. These are the priorities of people during the summer, not shopping activities.
Also, people spend less time with their electronic devices during summer since they prefer to participate in outdoor activities. That means less eCommerce sales during the summer months. In fact, for many eCommerce store owners, summer causes a 30% decrease in their sales numbers compared to December.
What if we say there are some seasonality marketing actions you can take to make shopping their priority again? You can maintain the success of your store even during the hottest times. All you should do is implement the seasonal strategies we listed for you. Let's go!
Marketing Actions You Can Take for Summer
As a store owner you should find a way to continue your stores' success during the summer, right? To help you in this, we prepared some summer season tips that you can implement and take advantage of the season! Let's check them!    
Developing New Products for the Summer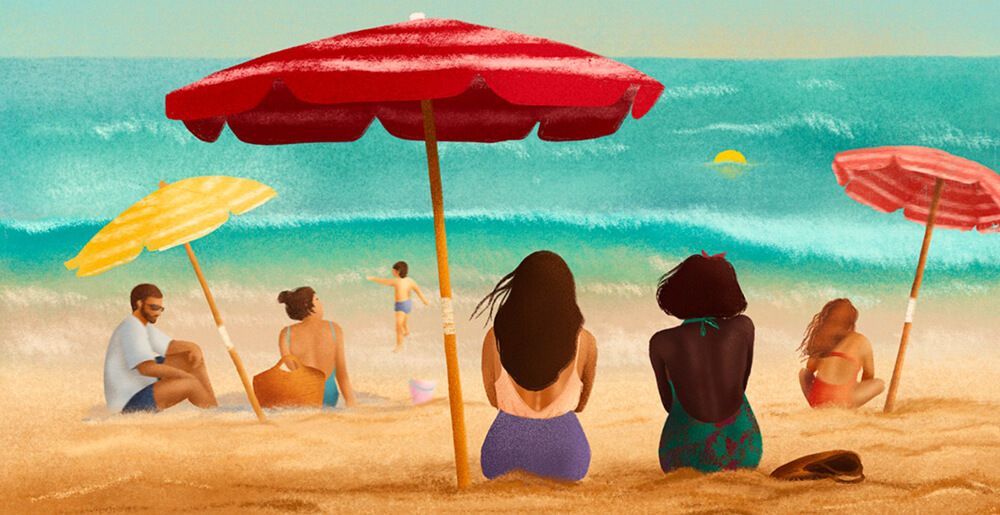 One of the greatest ways to become a significant part of summer in the shoppers' eyes is developing new & special products for the summer.
If you have a fashion store, you might start selling sunglasses, swimsuits, bikinis, etc. Because these kinds of products are seasonal, they practically sell themselves. Or you can create a special collection for summer and attract your customers' attention.  
Isn't your store a fashion store? Still, you can create special products for summer. If you sell coffees, you can start selling iced coffees, maybe even ice creams & lemonades. If you sell perfume, you can create light smells special for summer.
The main point here is, the shoppers should be able to relate your products with summer. So whatever you're selling, you should try to produce a special version of it for the summer besides new product developments.
Setting Up Discount Campaigns
A summer sale campaign will benefit you in two ways. You can attract customers who are looking for sales to shop in summer and you can finish your unwanted stock.
You can set different kinds of discount campaigns including weekend promotions, time-limited discounts, coupons, etc. Besides, if you have a loyalty program, you can take advantage of it. For instance, you can give double points for your special summer products.  
Discounts for product bundles & cross-sells are also useful ideas for summer. For instance, if you have a fashion store, you can bundle swimming related  products and give a discount to your customers for this bundle.
Also, you can use these bundles to mix your best-selling and lowest selling items. In this way you can increase your sales and finish unwanted stocks at the same time.  
Creating Campaigns for Holidays
Shoppers expect discount campaigns and promotions for holidays. So, if you create holiday marketing campaigns under summer holidays such as 4th of July, Fathers' Day or Canada Day, you can attract more customers.
You can create a themed holiday sale if your store sells suitable products for that or at least you can create a holiday special discount campaign.
As another advantage, since they will be time-limited campaigns, you can create FOMO and boost your sales during the holidays!
Setting Clear Goals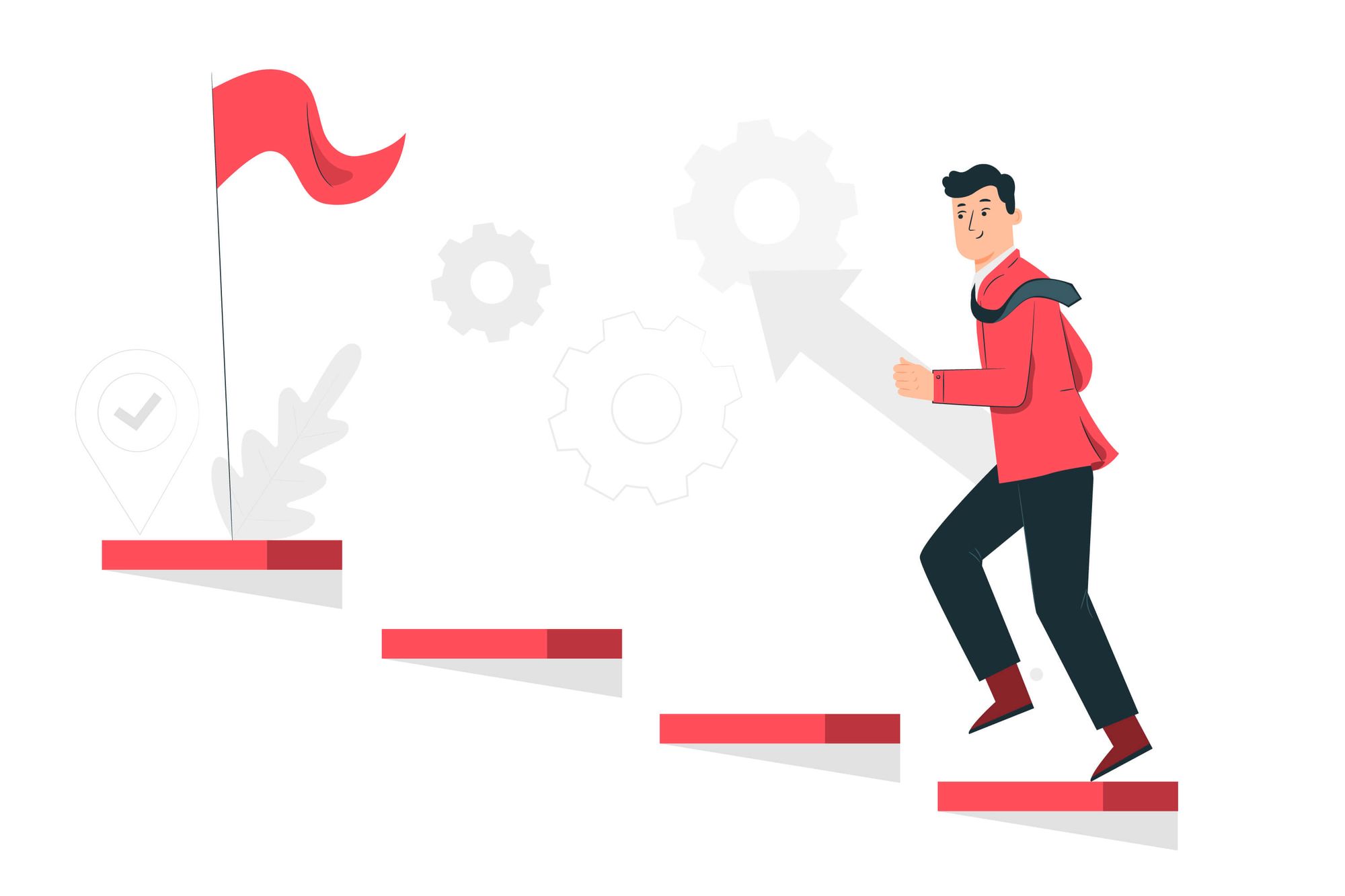 This is one of the most significant points for your business and it is not special for summer. You should identify your goals clearly, create proper strategies to achieve them and measure your accomplishments. In other words, you should have Smart Goals which are:

Specific
Measurable
Achievable
Realistic
Time-bound
Besides your general business goals, you should also set a clear goal for summer to continue the success of your business during the summer months. If you observe that you are far from your goals for summer, you might think about changing strategies to increase your sales.
Using eMailing for Summer Products
One of the secrets of keeping your sales without slowing down during the summer is using seasonal email marketing strategies for products.
As we mentioned in the above sections, it is crucial that you produce summer related products and run summer- special discount campaigns for a successful season for your Shopify business.
The next step after you implement these strategies is of course letting your customers know about them. You should send relevant & effective emails to your subscribers which create excitement about your seasonal products and campaigns.
Use Social Media to Share Your Summer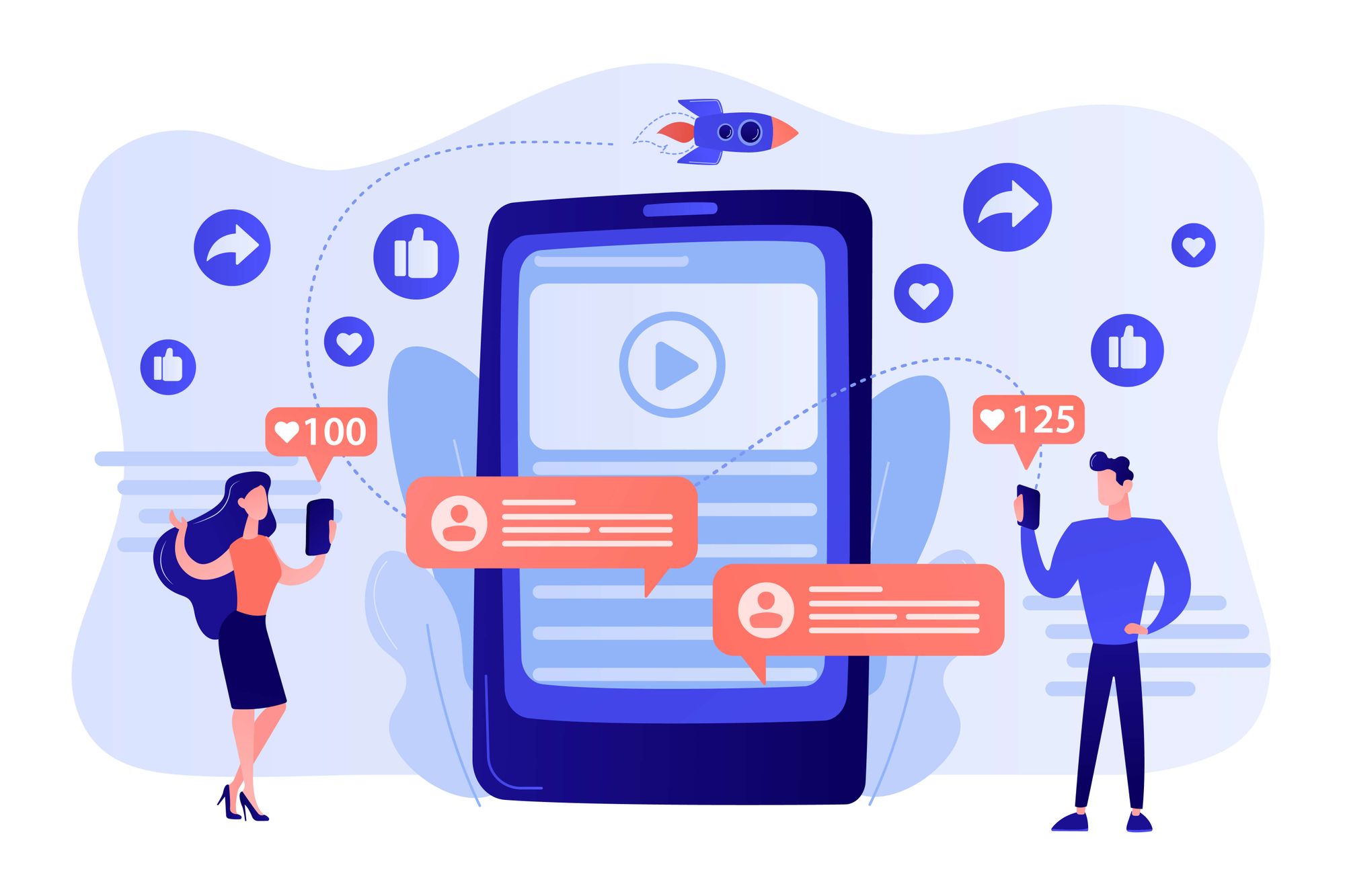 While shopping habits might take a vacation during the summer like many others causing to experience a slowdown during these months, social media posting doesn't. It's often in full force as customers post their vacation, graduation, and holiday pictures.
You should create a strong social media plan to increase your visibility. While social media users take a look at their friends' posts, they will see your products and may be convinced to shop from your Shopify eCommerce store.
There are some ways to raise your sales and keep things fresh for your customers on social media such as promoting a summer collection/offering, inviting your followers to an exclusive summer event connected to your brand, giving TikTok or Instagram Reels a try, and so on.
Keep in mind that nowadays TikTok is crucial regardless of the seasons in terms of marketing. If you want to learn more about TikTok to use it for your eCommerce business, you can check here.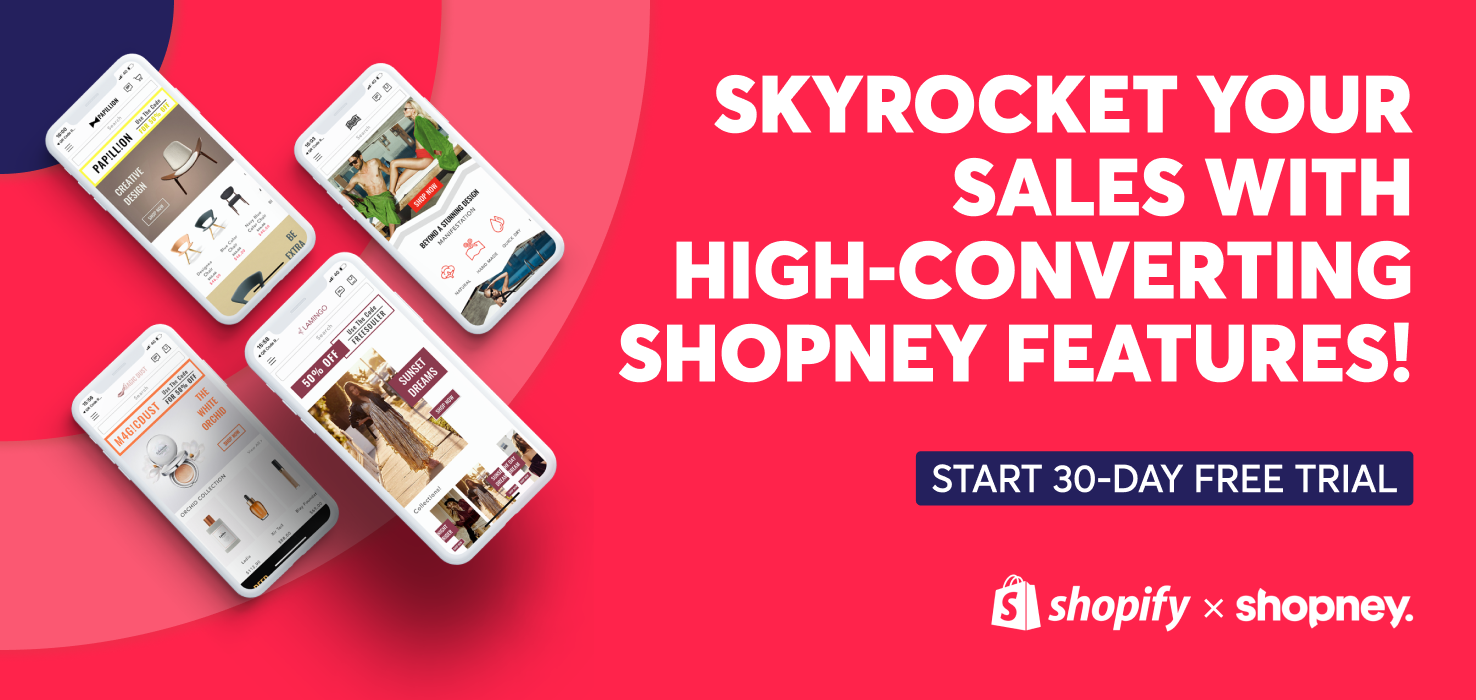 Getting Involved in Local Summer Events
It does not matter that you have a large or small business to get involved in the community.
Including some traditional and/or local events to your brand can help your summer marketing campaigns for you to implement a seasonal strategy efficiently.
This is because half the work is done for you with local summertime events already in place by organizations in your business's town or city.
For example, sponsoring a local event or participating in some way can increase the awareness for your business and give you more exposure.
Marketing Instruments You Can Use for Summer
It is not debatable that a good combination of the marketing instruments has a stimulating influence on the movement of the basic parameters of your eCommerce business.
Also, each of the marketing instruments individually contributes to the business excellence of your eCommerce brand. The right combination of these instruments certainly leads to the success of the organization in general.
Let's see what instruments you can use in summer to boost your seasonal sales!
Seasonality Analysis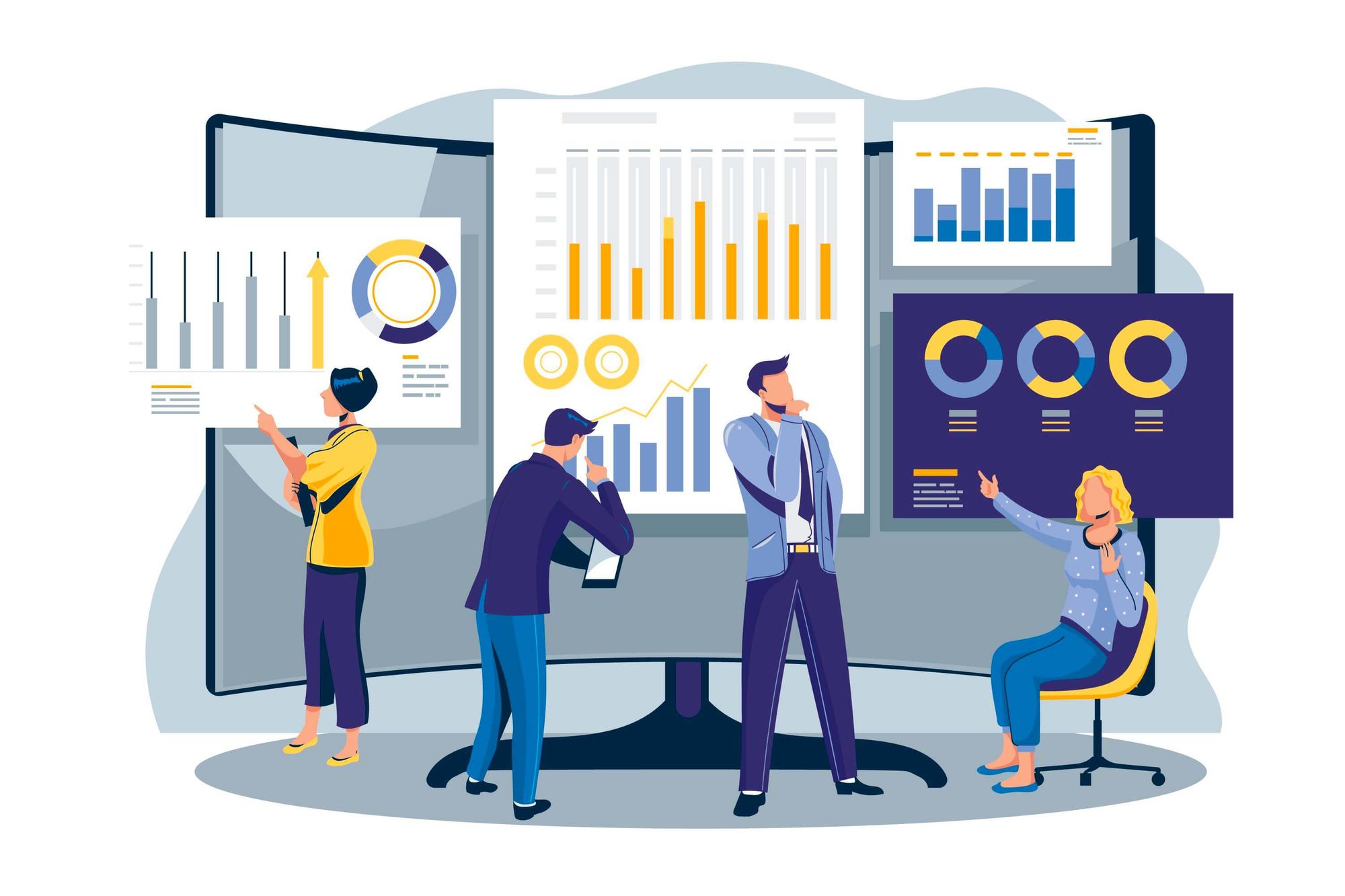 Especially for online businesses like Shopify stores that see higher sales volumes during specific months, or see specific products' sales in specific time periods, its critical marketing budget takes into account that there will likely be more capital needed in the couple of quarters leading up to these kinds of time periods of a year.
Seasonality in marketing also means getting into the mindset of your consumers and considering what it takes to motivate them to make both large and small purchases at given points in the year.
While the holiday shopping season is the most obvious time of the year that eCommerce stores are booming, each merchant likely flourishes at different points. It's up to the marketing team to plan accordingly to make that happen.
For summer, you should specify & analyze which products are likely to be sold in summer, what kind of campaigns are most likely to be created in summer, what are the conversion rates, and so on.
It is crucial for your eCommerce business to continue to be developed also in summer. As a Shopify eCommerce store owner, you can use google analytics, facebook, and various kinds of analytics integrations.
Time Series Analysis and Forecasting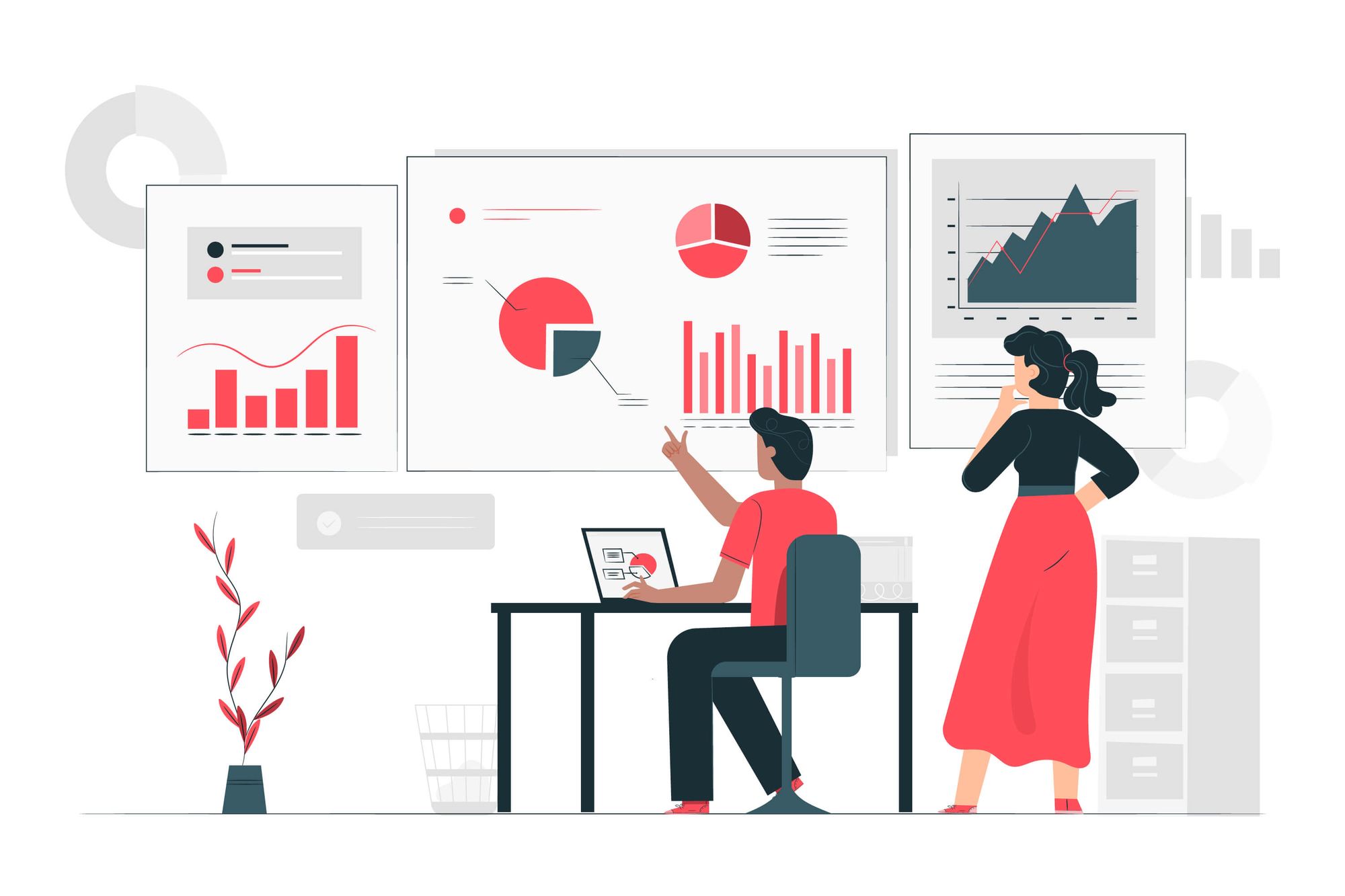 Sales forecasting is the process that enables your eCommerce business to estimate future sales.
Inventory planning, production scheduling, cash flow planning, alignment of sales quotas and revenue expectations as well as other commercial decisions, all depend on the precision of forecasts.
It is known that in summer, sales might decrease seasonally. But to be prepared for this & make a marketing plan to not to be suffering from this fact as a business, it makes a difference.
To produce sales forecasts, a multidisciplinary group of information must be considered, such as historical trends, pricing, customer data, promotions, seasons, selling channels, and product changes.
Moreover, one must successfully anticipate market trends, monitor competitors, and consider other business plans. Typically, sales have three long-term stages: growth, stability, and decline, while in the short term they are affected by price, promotions, season, and online ranking.
Various techniques can be used for forecasting, like qualitative techniques, time series analysis and projection, as well as causal models.
As with time series analysis and projection techniques, the past is important to causal models. Selecting the appropriate forecasting technique requires evaluation of various parameters like accuracy, convenience, market popularity, applications, data required, and cost of forecasting.
The Ability to Schedule and Automate Various Digital Marketing Tasks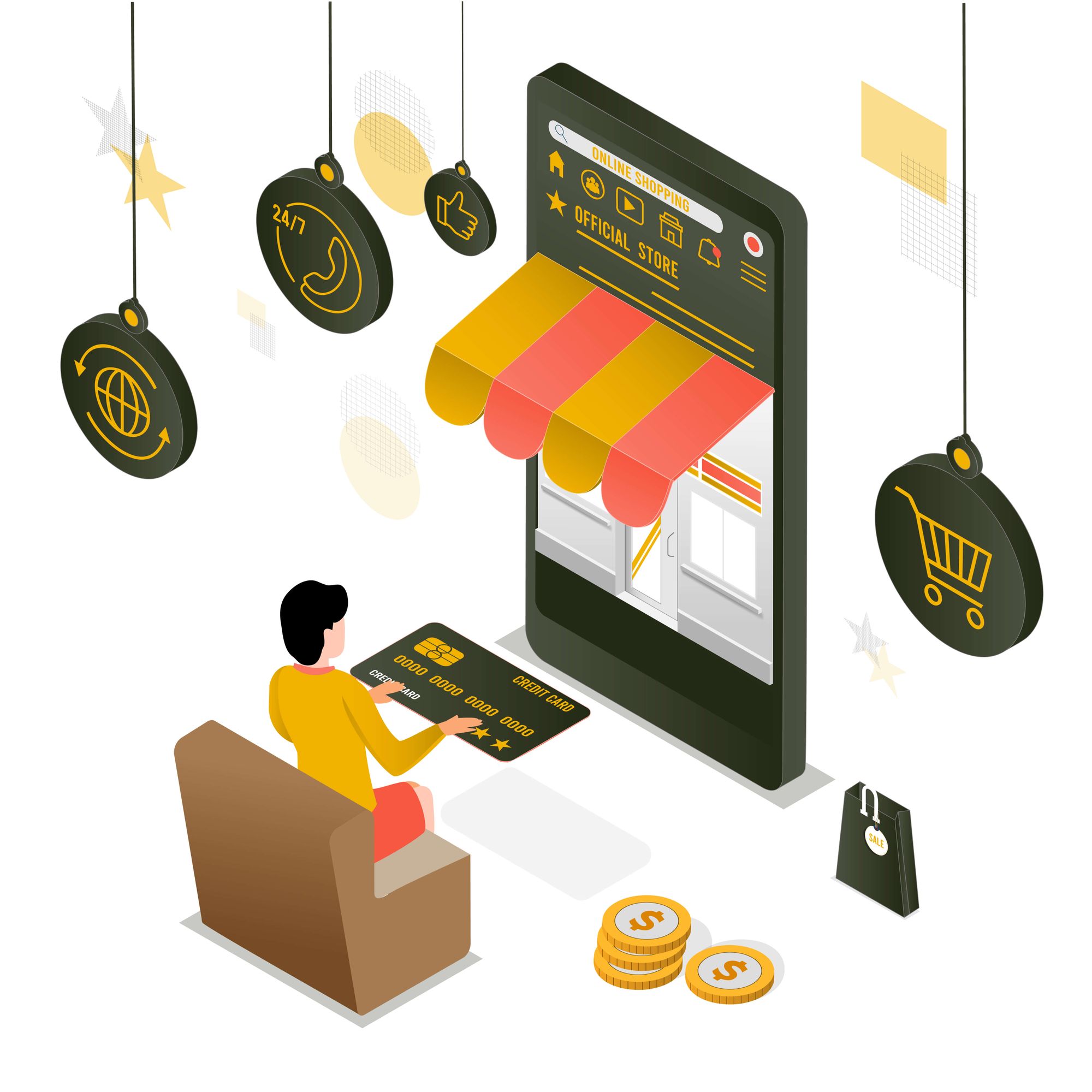 Marketing automation is the process of leveraging software to automate repetitive marketing tasks. You, as Shopify store owners, have various kinds of tools to do that such as Klaviyo, Gorgias, and so on.
Automation can save you a lot of time when you are following up on leads and taking potential customers through the conversion funnel.
You can use automation tools to personalize the messages or content you send to your customers.
You can also schedule messages and automate common responses. If you have a large customer database, these tools can greatly increase the productivity of sales and your marketing activities.
For summer, you can automate your push notifications, regular summer campaigns, email marketing activities specialized for summer, or select a special targeted audience for sending them.
All of them will make your work easier, while gaining the attention of your customers accurately and save your time!
What Can You Do On Your Mobile App For Summer Marketing?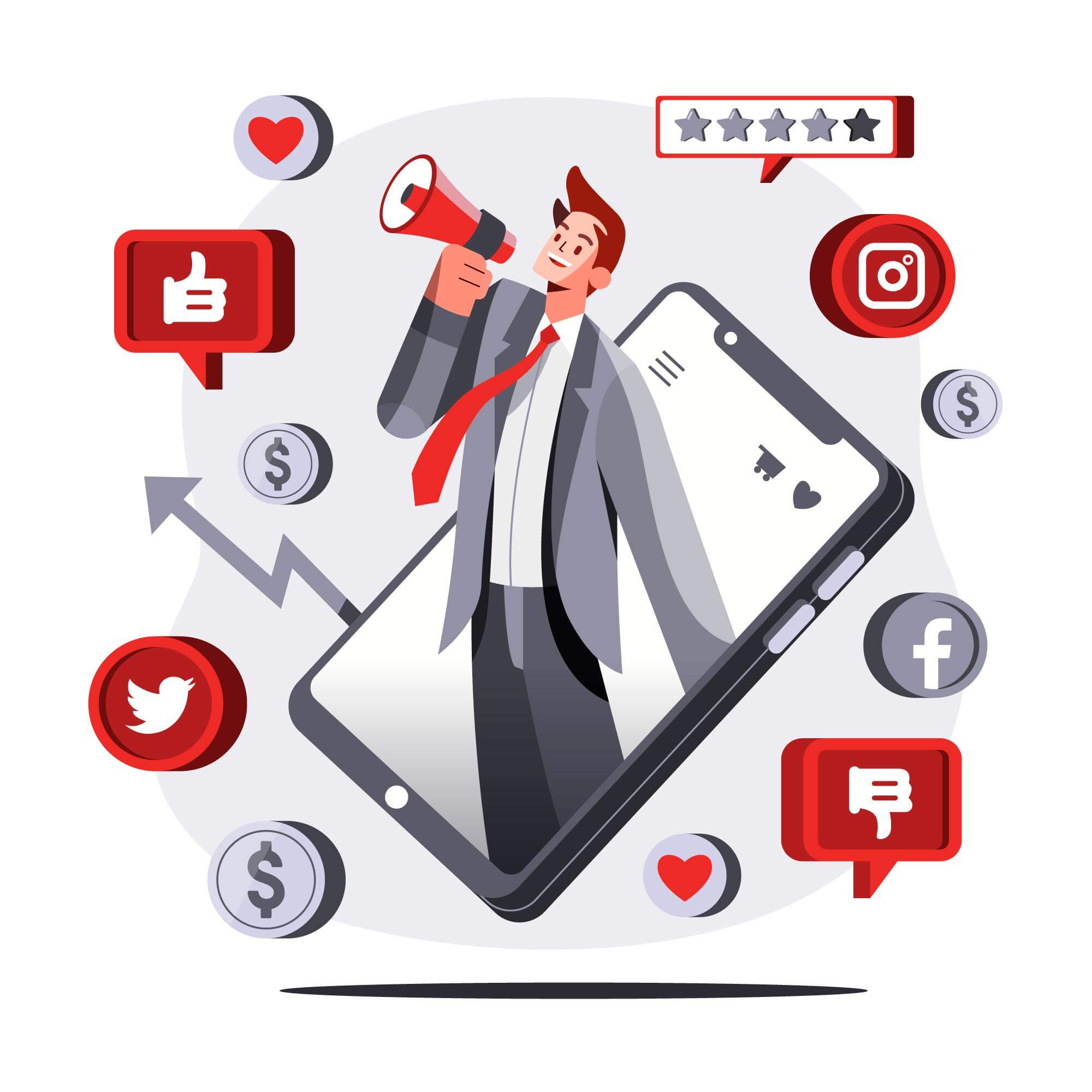 While thinking about summer marketing, you can't miss your own sales channel: your mobile app!
As you all know, the most effective way to sell your products is to have a mobile app as you have a chance to reach your most loyal customers directly from their mobile phones.
In summer, as most of the people have holidays, we spend much more time on our mobile phones. So you can say that it is the right time to reach your customers & get sales with the right marketing strategy!
To get the most out of it, let's look at some ways to increase your sales through your mobile app!
Refreshing Your Mobile App
The way you promote your mobile app on popular app stores should also get a holiday makeover.
You should optimize your app store pages by using keywords that leverage holiday messaging and search terms relevant to your sector or category: "Best Summer deals on children's clothing," for example.
On the other hand, inside of your mobile app, you should give a new look for summer to your customers for them to come back to your mobile app! As you can imagine, nobody wants to see the same thing every time.
This is an effective way for your loyal customers to open your mobile store and increase the chance of purchasing. You can choose a summer color, specify the summer campaigns in a different design, and so on.
Do you know that with Shopney - a Shopify mobile app builder - you can give a fresh look anytime you want for your mobile app as fast as possible?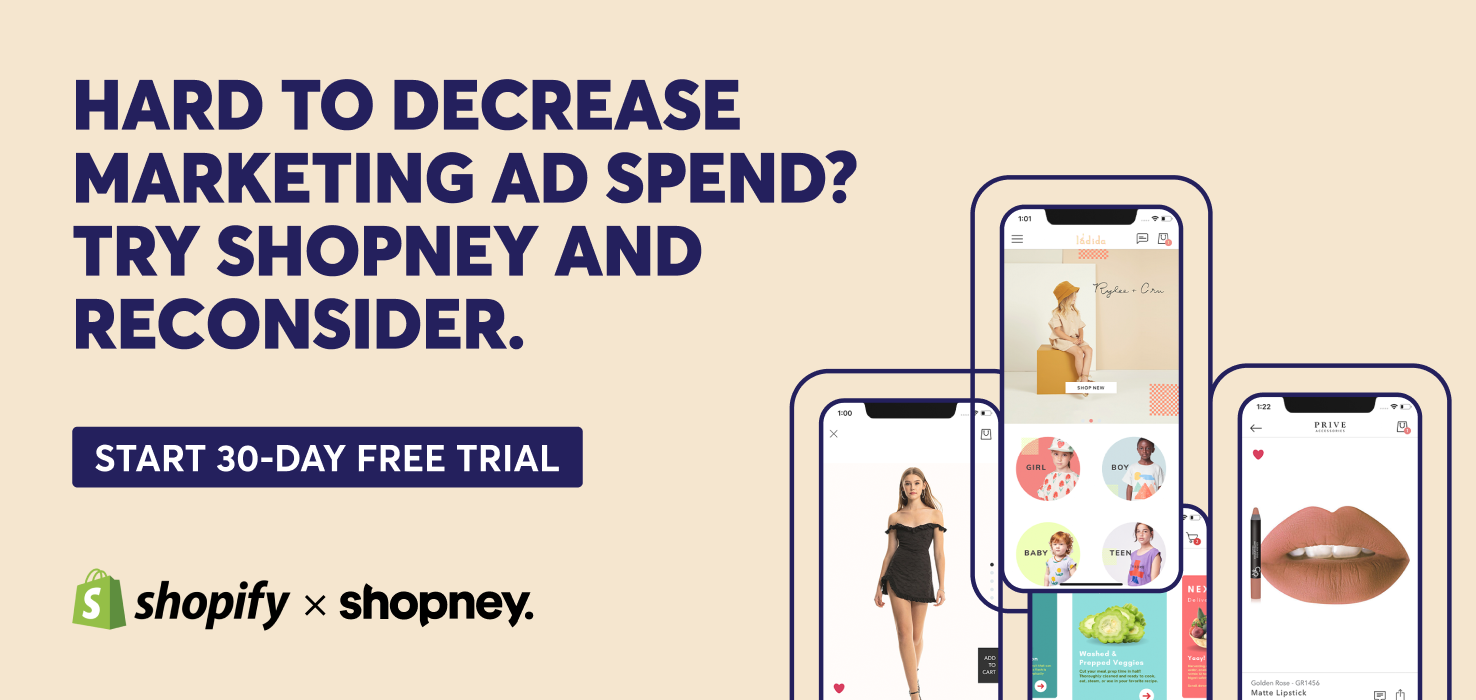 Offering App-Exclusive Campaigns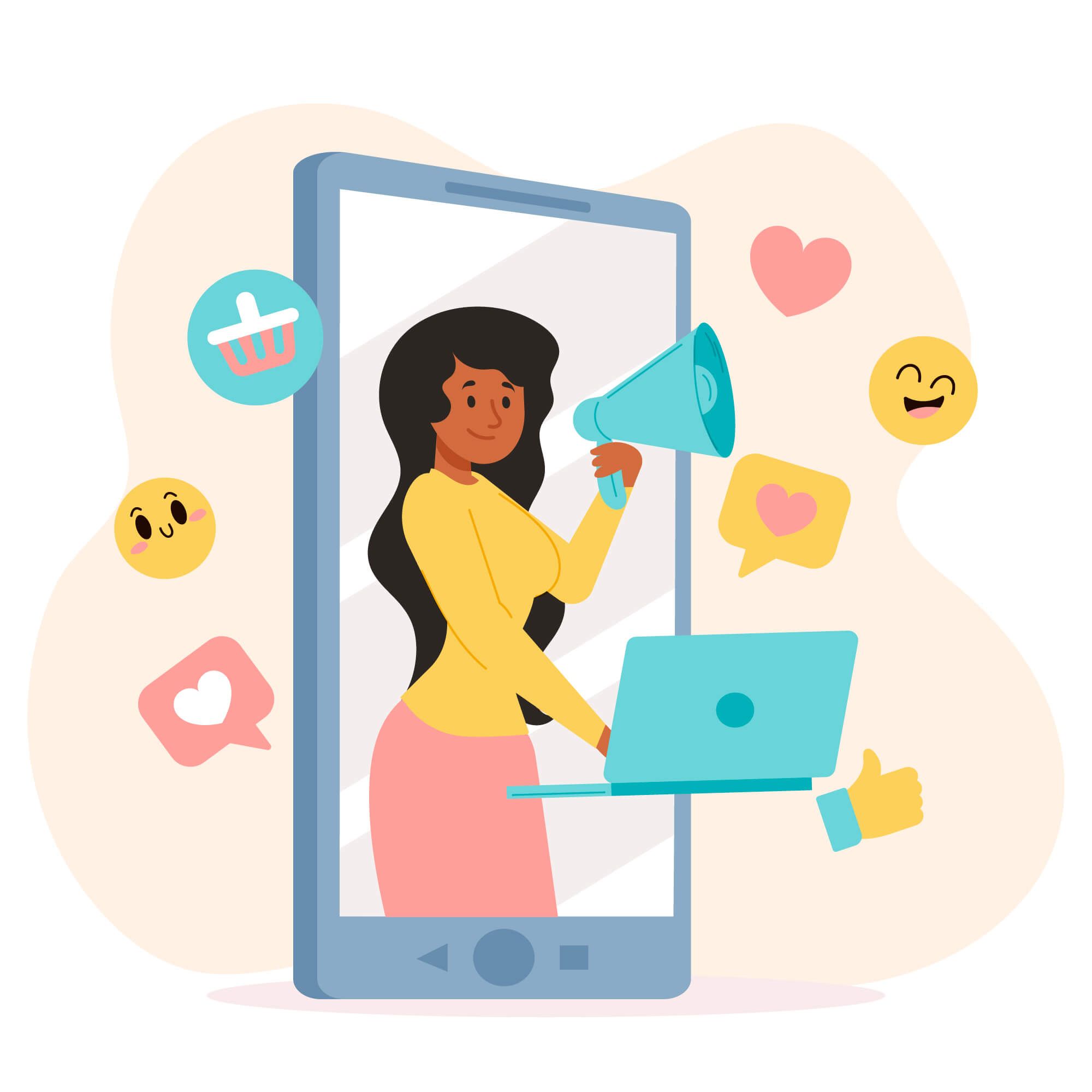 You should accelerate the timeline for your mobile app campaign. By having an app-exclusive summer campaign exclusively for your mobile app customers, and launching it ahead of promotions on your website, you will have a chance to gain customers for your mobile app & increase your brand image/awareness!
You can put those campaigns on social media first to let your followers know. Then promote it in your newsletter and other opt-in channels.
So that, your followers & customers would know the special offers, be more likely to make a purchase in summer, and be your loyal customers!
Using Your Push Notifications Effectively
Push notifications are one the strongest marketing tools you have and they are perfect to promote your discount campaigns & summer special products.
If your most loyal customers who have your mobile app on their phones don't know about your brand updates, it could create a huge loss of potential summer sales.
With push notifications you can send direct messages to the main screen of your customers' phones and let them know about your seasonal discounts & summer special collections & holiday special campaigns & local events, etc.
If you want to learn how to create effective push notification campaigns, check our article. You can implement all these tips for your summer strategy and protect your store from losing revenue during the vacation season.
Analyzing the Product Sales
Under the Setting Clear Goals headline above, we mentioned that you should determine clear business goals, create effective strategies and measure the results for your store success & sustainable growth.
To achieve that, the most crucial point is knowing what products are sold more during summer and what is not. In other words, you should understand your customers' needs and preferences.
In this way, you can continue to sell the most preferable summer products by creating the most effective strategies for your Shopify store.
With your mobile app that you created with Shopney, you can integrate your mobile app with Google Analytics, Klaviyo, and UXCam.
Then you can analyze your product sales during the summer, analyze the metrics, understand how your customers interact with your seasonal products and change your strategy depending on the situation.
Conclusion
Summer is not a period of calm anymore if you implement the tips we mentioned above!
It is possible to turn disadvantages into advantages with the right marketing strategies including developing summer special products & collections, creating discounts campaigns that are special to summer products & holidays in summer, using email marketing & social media effectively and many others.
One of the most crucial strategies is optimizing your mobile app with the effective summer marketing strategies to keep the success of your Shopify store going without slowing down.
You can refresh your mobile app by leveraging summer holidays, offer app-exclusive campaigns and promote these campaigns with the push notifications.
Besides, you can measure your strategies effectiveness with analytics integrations of Shopney. In this way you can have a great summer season!
If you don't have a mobile app yet, it could be your new summer strategy to build one. Even though shoppers spend less time with their electronic devices during summer, mobile apps are still the ones that they spend the most time on.
Turn your Shopify store into a mobile app today, implement the marketing strategies we mentioned above and continue the success of your store during the summer!