How to Leverage Pinterest for Your Shopify Store and Mobile App?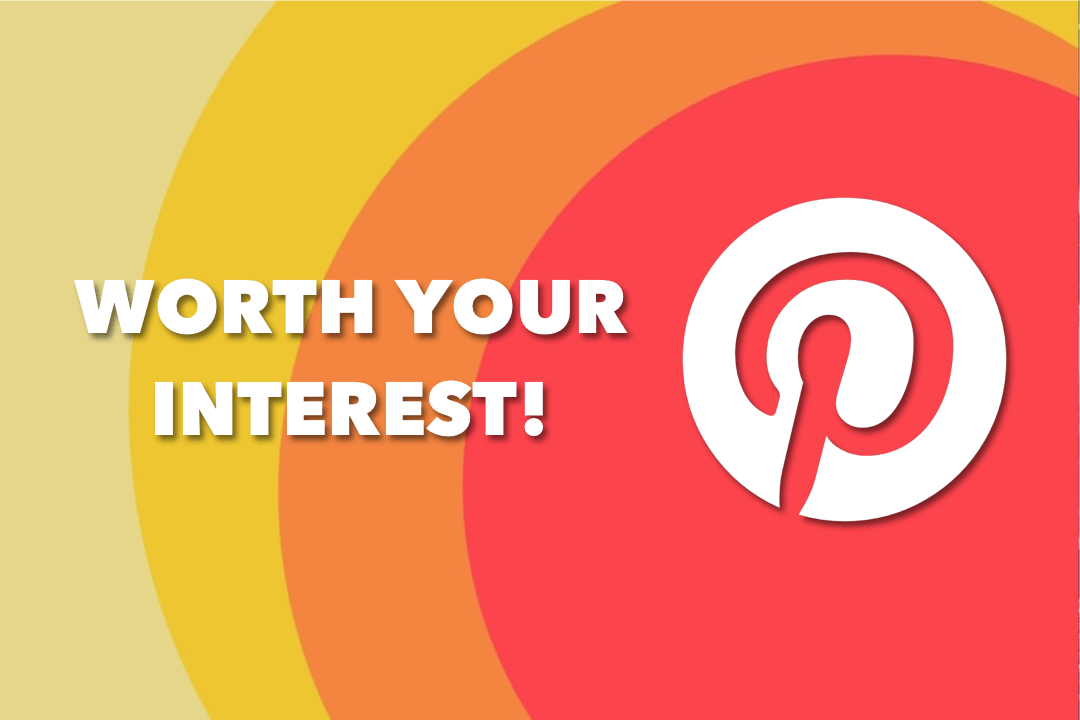 Do you think are you a good warrior for your eCommerce business? I suppose the answer is yes!
So, do you think you have all the strong weapons on your hands to win this battle? Let's see! :)
eCommerce store owners are using more & more social media platforms to support their online businesses. Especially the ones dedicated to win this battle attack from every side by using TikTok, Facebook, Instagram, and so on.
So that as a good attacker you must be aware of the power of Pinterest too. Don't you? Okey, do not worry! We are ready to give this weapon to you with this article! :)
It is  a visual search engine, and great for exposing new potential customers to your brand & offers businesses of all sizes a unique way to market themselves with its more than 200 million monthly user!
That's because Pinners come to the platform for inspiration. They want to try new things, discover new ideas, find great recipes, and often, get inspired to make their next purchase.
Recently, as more people than ever come to Pinterest to find inspiration for supporting businesses, there is an increasing opportunity for merchants to get their products in front of Pinners.
Additionally, it is a fact that Pinterest app is one of the most used & popular apps on Shopify App Store. Shouldn't you take the benefits as the other merchants like you?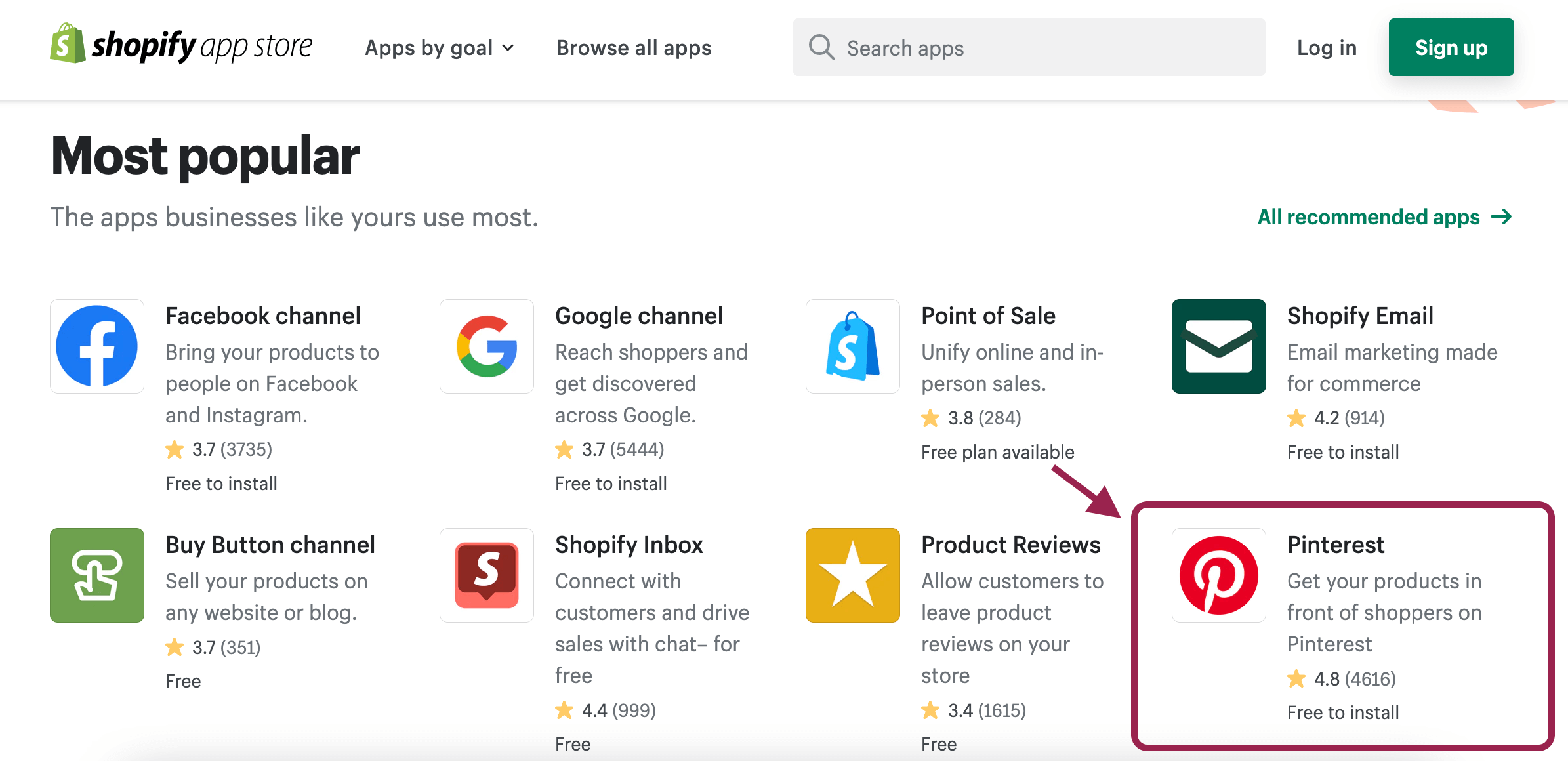 So let's move on to the details of Pinterest, and how to use it for your business both on web & mobile to increase your conversion rate & sells!
What Is Pinterest?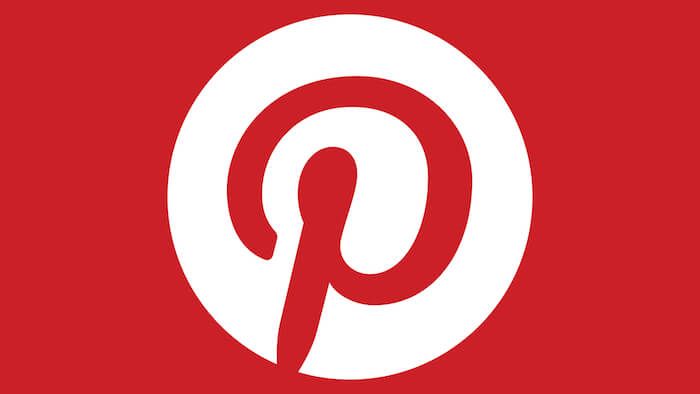 Pinterest is a social network allowing its users to visually share, and discover new interests by posting -pinning- images or videos to their own or others' boards' -a collection of 'pins,' usually with a common theme- and browsing what other users have pinned.
By using visual content, this platform is very much focused on the concept of a person's lifestyle, allowing users to share their tastes and interests with others and discover those of like-minded people.
People can set up an account, log in, like other users' posts, or start their own.
Recently Pinterest has even added a "Pinterest Lens" feature to its app. Lens lets people discover ideas inspired by anything they point your Pinterest camera at.
What Types of eCommerce Businesses Should Use Pinterest?
Almost every type of business can benefit from using Pinterest's eCommerce platform. Whether you are selling furniture, food, or services, showcasing your products on Pinterest will build engagement.
Product-focused businesses can benefit from the instant success of Shopping Ads, Product Pins, and collections.
Service-oriented businesses can take advantage of Pinterest's large following and diverse market to showcase their business.
Individual creatives also have a considerable advantage on Pinterest. DIY, crafting, fashion, and cooking are all hot topics on this popular site.
In short, B2C businesses have a clear advantage on Pinterest!
Build Your Pinterest Strategy to Increase Sales
By using pins and different kinds of boards you can create attractive contents that increase your brand awareness & authority which will drive traffic to your online store.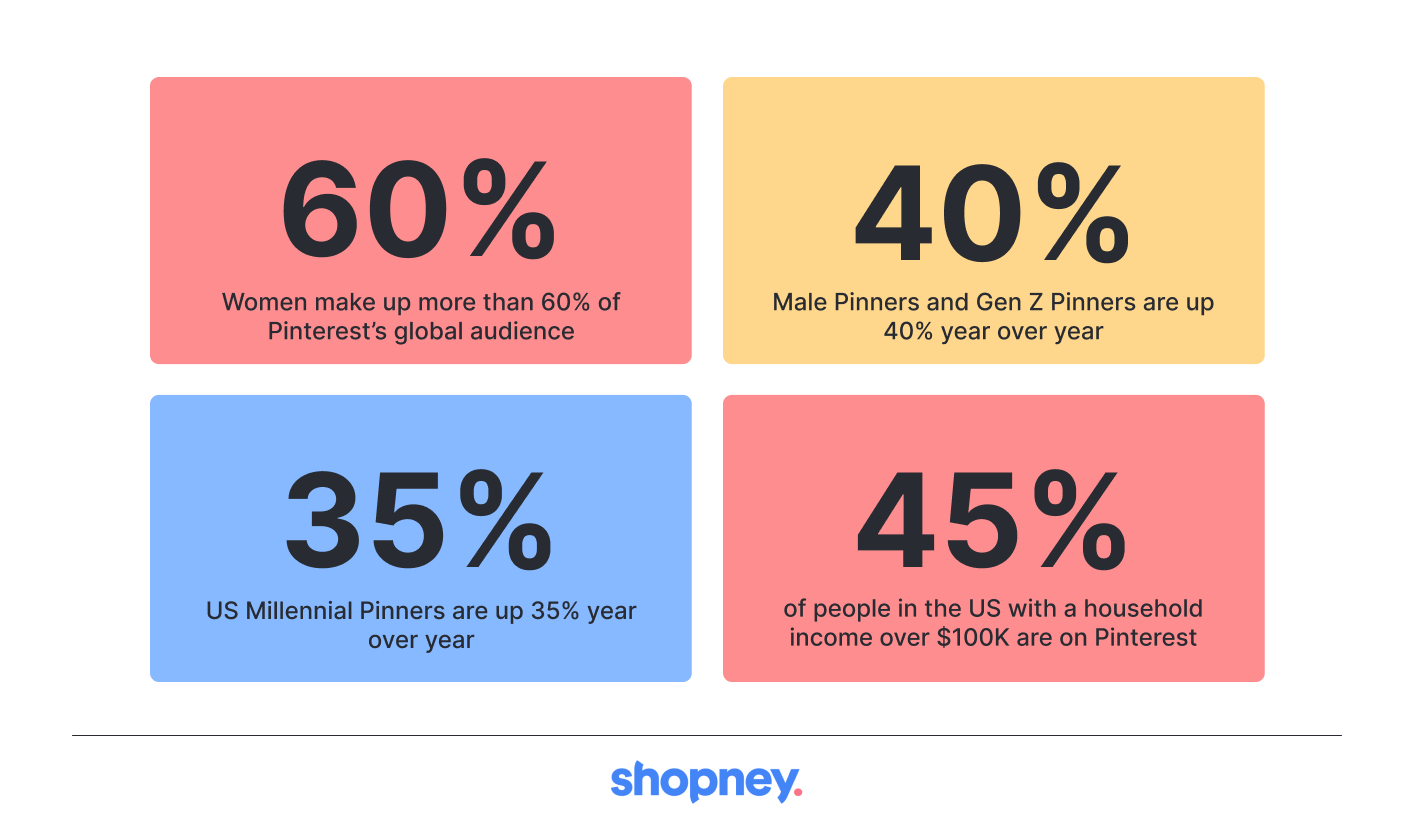 Furthermore, it has a great eCommerce market demographics:
More than 200 million people use Pinterest every month, increasing 40% over last year,
Around 1 out of every 2 US millennials uses Pinterest,
80% of users use the mobile app,
1 out of 2 users has made a purchase after seeing a Promoted Pin.
It is clear that Pinterest is a great way to reach web & mobile users with your products, especially in niches such as fashion, beauty, and lifestyle, millennials are a key target audience.
Content that are promoted also have high success rates on the platform, making paid campaigns worth the ad spend.
So, after learning about Pinterest, would you like to know more about how to create a strategy to increase your sales by using this perfect platform?
I suppose the answer is YES! Let's go!
1. Know Your Audience
Pinterest is where people browse, discover, and buy. Show up at the moment of inspiration, and you should take your audience from idea to purchase!
Determining your audience will help you to create the right Pinterest marketing strategy. Because if you don't know your target audience, it is hard to get sales as you won't know what your customers want from you.
Don't worry! Pinterest has the tool to help you on this issue!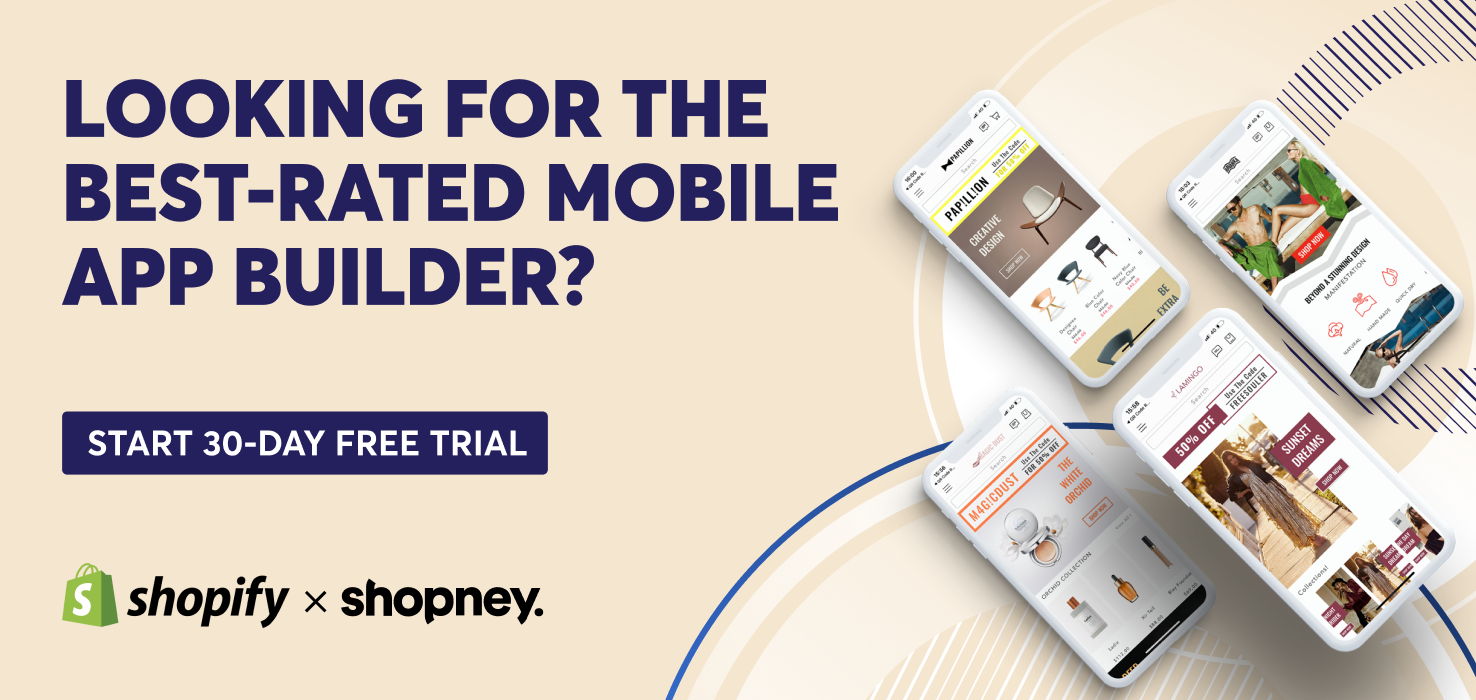 Pinterest's Audience Insights reveal what your existing and potential customers are interested in, based on their behavior on Pinterest.
These insights are powered by the actions people take on Pinterest, like searches and saves. You may temporarily see some differences in your insights across platforms.
To view your audience's insight;
Log into your Pinterest business account or go to your analytics page
Click Analytics at the top of the screen
Select Audience Insights
2. Add "Pin it" Buttons & Incorporate Your Pins on Your Website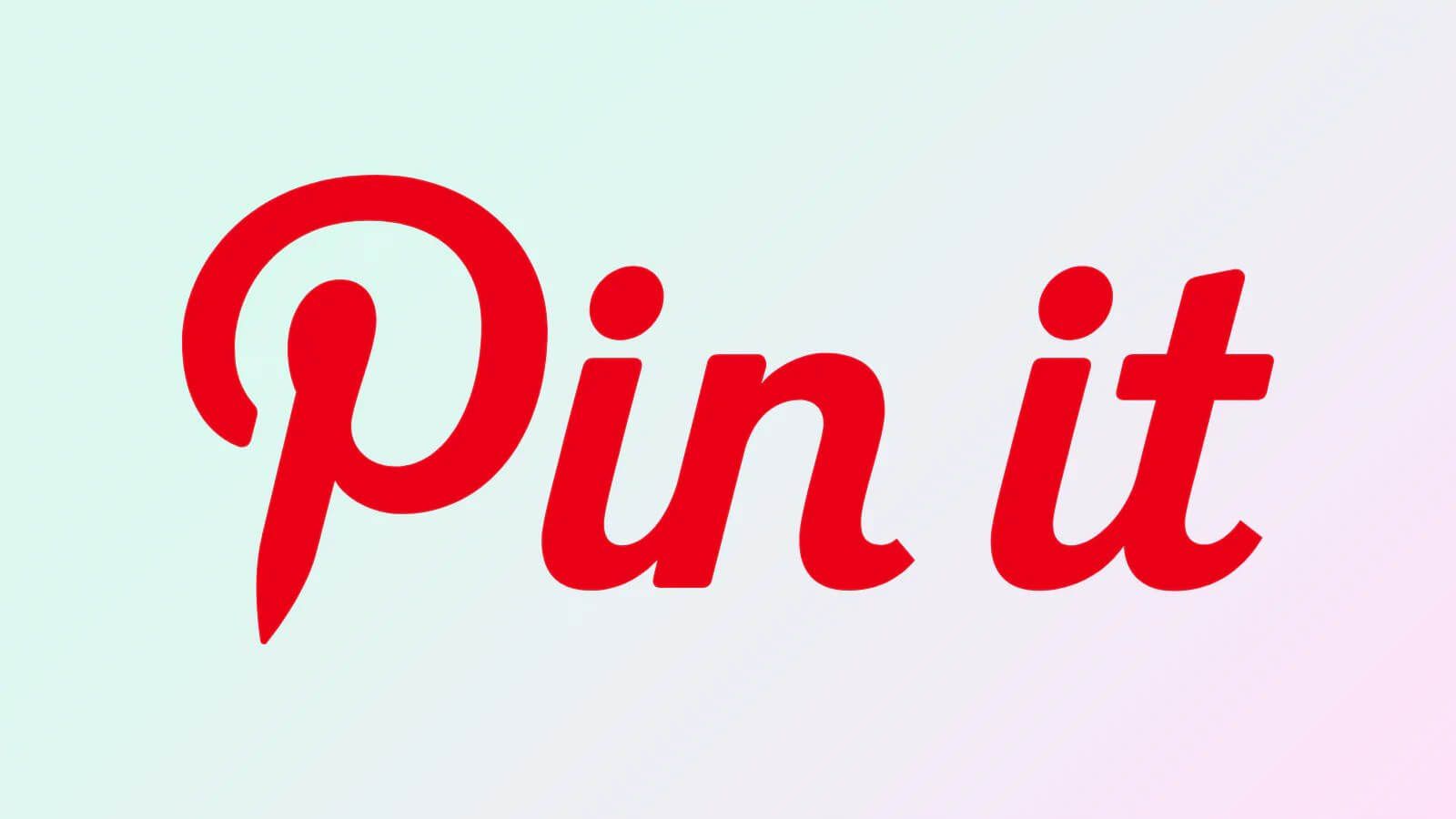 The function of the Pin It Button is to allow users to share their pins and boards without leaving the source. It is similar to Facebook's "Like" button or Twitter's "Tweet" button.
Whether you use other social media platforms to promote your products, it's always necessary to cross-promote your online store.
For Pinterest, there are two great methods to cross-promote your pins and page:

Pin It Button
Pinterest Tab
The Pin It Button is a Pinterest business feature. They're very simple to set up. You go to the Pin it Button site on Pinterest and complete the information. You choose the Pin it image you want, submit your URL, paste your image file, and build it.
A Pinterest Tab can be added to your Facebook Page or your eCommerce website. The Pinterest Tab allows you to show all of your Pinterest boards. It means that any pin you create can easily be shared with your followers on Facebook, and your online store viewers.
3. Use Rich Pins
Thanks to this feature of Pinterest, information that is automatically updated  on your products appears in a lighter shade of gray on your pins.
You need to apply to Pinterest to get the rich pins, and your website needs to be coded with the required meta tags. However, thanks to the integration of Shopify & Pinterest, your Shopify online store's website already carries the required meta tags.
Having your products automatically updated saves you a lot of time as a merchant. Having your product pin optimized for mobile is also essential.
4. Use Coupons and Contests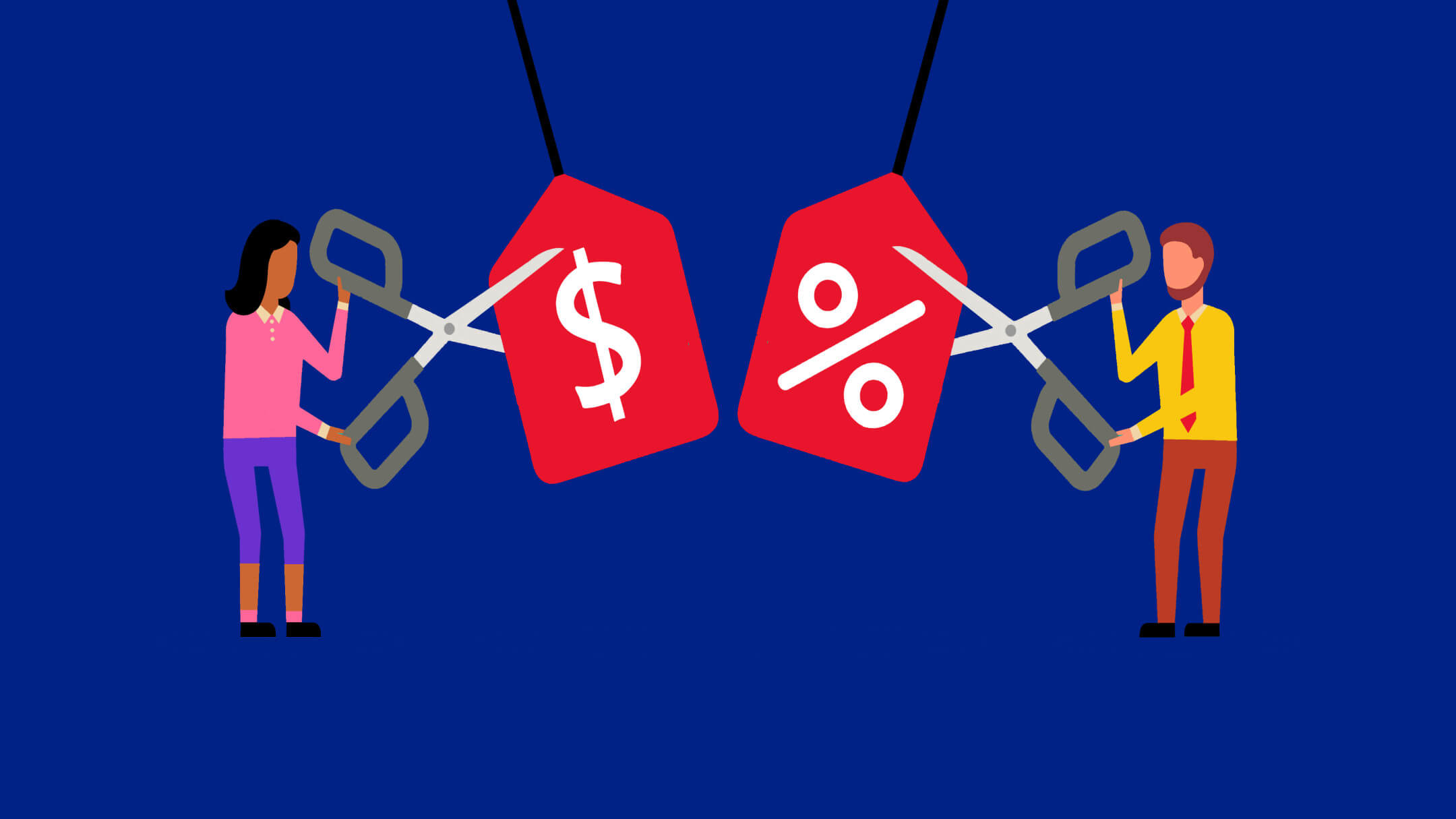 Coupons are very popular on Pinterest. The words like free, discount, and deal have long been selling great in marketing success!
It really does not matter if you use store coupons, online coupons or group coupons, deals promoted through Pinterest will definitely sell your products.
Customers adore the prospect of getting a good deal. Combine that with the very visual nature of this social site and you may have a nice run for your product sales.
Secondly, creating contests on Pinterest is an amazing method to connect with your customers, & to generate lots of repins, likes and shares.
Contests are feeding the excitement, and are a great way to get your products associated with positive events to create great brand awareness. Similar to coupons, you can host contests on your eCommerce website to drive traffic. Also, you can host contests directly on Pinterest.
5. Improve Your Pinterest SEO
With 70 million users on Pinterest, lots of online shoppers are looking for products to purchase. To stand out and be found by your eager Pinterest customer, there are many tactics for optimization needed to be incorporated.
a. Make sure your company username is optimized: Pinterest Business pages let you make your company URL. You should use this feature in your favor by creating a username clear and reflective of your brand.
b. Include your business keywords on your "about" section: The moment that you set up your Business account, you should be sure to explain clearly way what your company is and what you do. This makes it easier for your customers to find your business in any search.
c. Include links back to your website: Your ultimate goal of marketing on Pinterest may be to drive traffic back to your website and/or your mobile app. It's good for inbound linking, and it's good for getting clicks into your sales funnel. You should add links to your products in every product pin you post. Additionally, you should put your website in your profile.
d. Use Pinboard names that reflect your keywords: While you make a new board name based on what you will be pinning to it, think like your customers to name it. What are they looking for when they find your products?
e. Use hashtags in your pin descriptions: Like many other social media platforms, Pinterest also uses hashtags. You should put 1-3 hashtags in your pins.
f. Make useful & effective pin descriptions: In addition to adding hashtags in your pin descriptions, you should be sure to include the words you would like to be searched for.
Take Advantage of Strong Partnership Between Shopify and Pinterest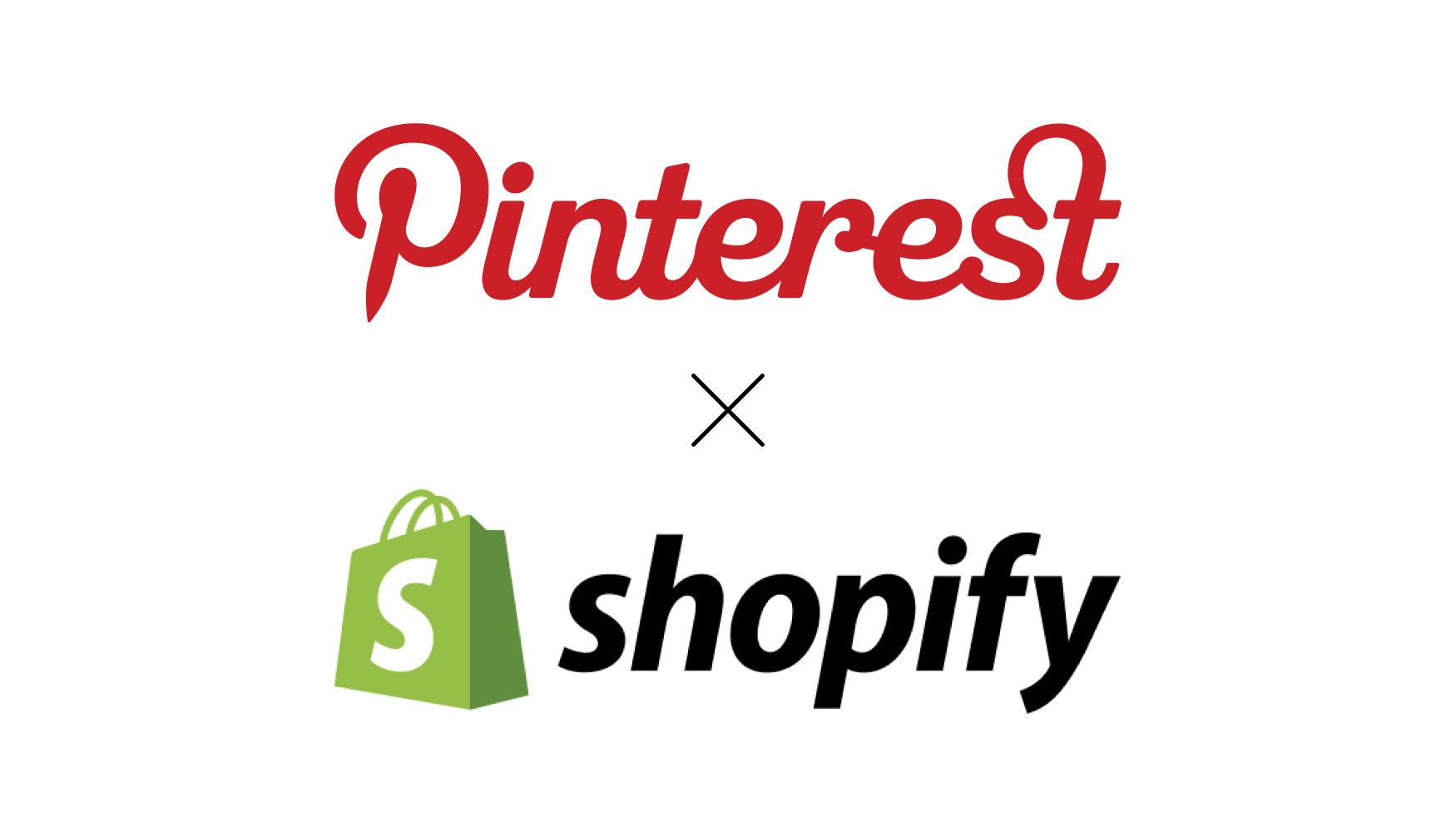 According to Shopify's 2021 Future of Commerce report, 54% of younger consumers discover the brands on social media globally. One of the most crucial social media platforms for eCommerce is Pinterest and there is a huge potential for Shopify merchants.
That is why Shopify expanded Pinterest Shopify partnership to 27 new countries in 2021. These countries include Australia, Austria, Brazil, France, Germany, Italy, Spain, Switzerland, and the UK.
That means more than 1.7 million Shopify merchants can easily bring their products to Pinterest. Also, merchants can turn them into shoppable product pins and in this way, Pinterest users can discover their products.
Besides, Shopify merchants can re-engage with Pinners who have already expressed interest in their products on Pinterest with Dynamic Retargeting through Pinterest ads.
Moreover, Shopify merchants can sell their products directly on Pinterest by using Buyable Pins. In other words, Pinterest is an additional sales channel opportunity for Shopify merchants with its 431 million monthly active users.
How to Connect Pinterest to Shopify?  
First, you should know that the Shopify Pinterest channel is only available in the US, Australia, Austria, Brazil, France, Germany, Italy, Spain, Switzerland, and the UK.

If you are a merchant in one of these countries and if you want to promote your Shopify store products on Pinterest, you can link your Pinterest and Shopify account, to achieve that you should use Pinterest for the Shopify app. Or you can manually add the Pinterest tag to Shopify.

Moreover, it is better to have a Pinterest Business account to be able to use the full features of Pinterest Shopify integration.
You can find the details of how you can connect your Shopify store to Pinterest here.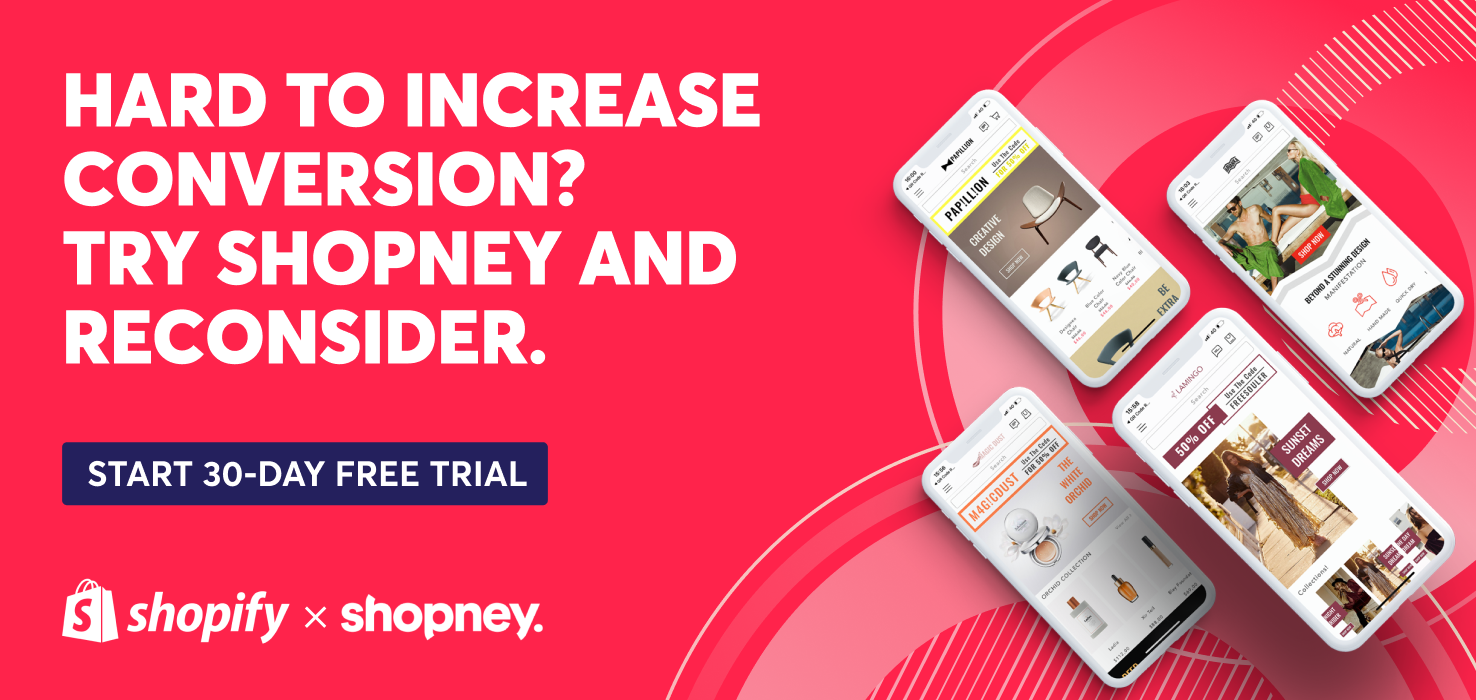 How to Set Up a Pinterest Business Account?
It is crucial to have a Pinterest Business Account since it has some benefits that you cannot have with a personal account. For instance:

You can set up a Shop tab.
You can run many kinds of Pinterest ads.
You can have the access to analytics to measure and develop your marketing strategy.
You can check here to learn the steps you need to take to create your Pinterest Business Account.
Why You Should Become a Verified Merchant?
Pinterest users are enabled to discover and shop from vetted brands thanks to the Verified Merchant Program. If you are a verified merchant, it is a higher possibility that users shop from your store since your Pins will appear organically to them when they search for a product you sell.
1. How to Apply for Verified Merchant Status?
You should have an active catalog & a functioning tag to become a verified merchant. Also, you need to meet the requirements of Pinterest Merchant Guidelines.
Here are the benefits that you can have as a Verified Merchant:
You can have price and availability information on the product Pins.
A blue checkmark on your profile, so Pinterest users will know that your products are vetted.
Pinterest users can see the products you sell easily with the Shop tab on your profile.
You will have exclusive verified merchant benefits such as enabling you to see merchant details.
2. How to Apply for Verified Merchant Status?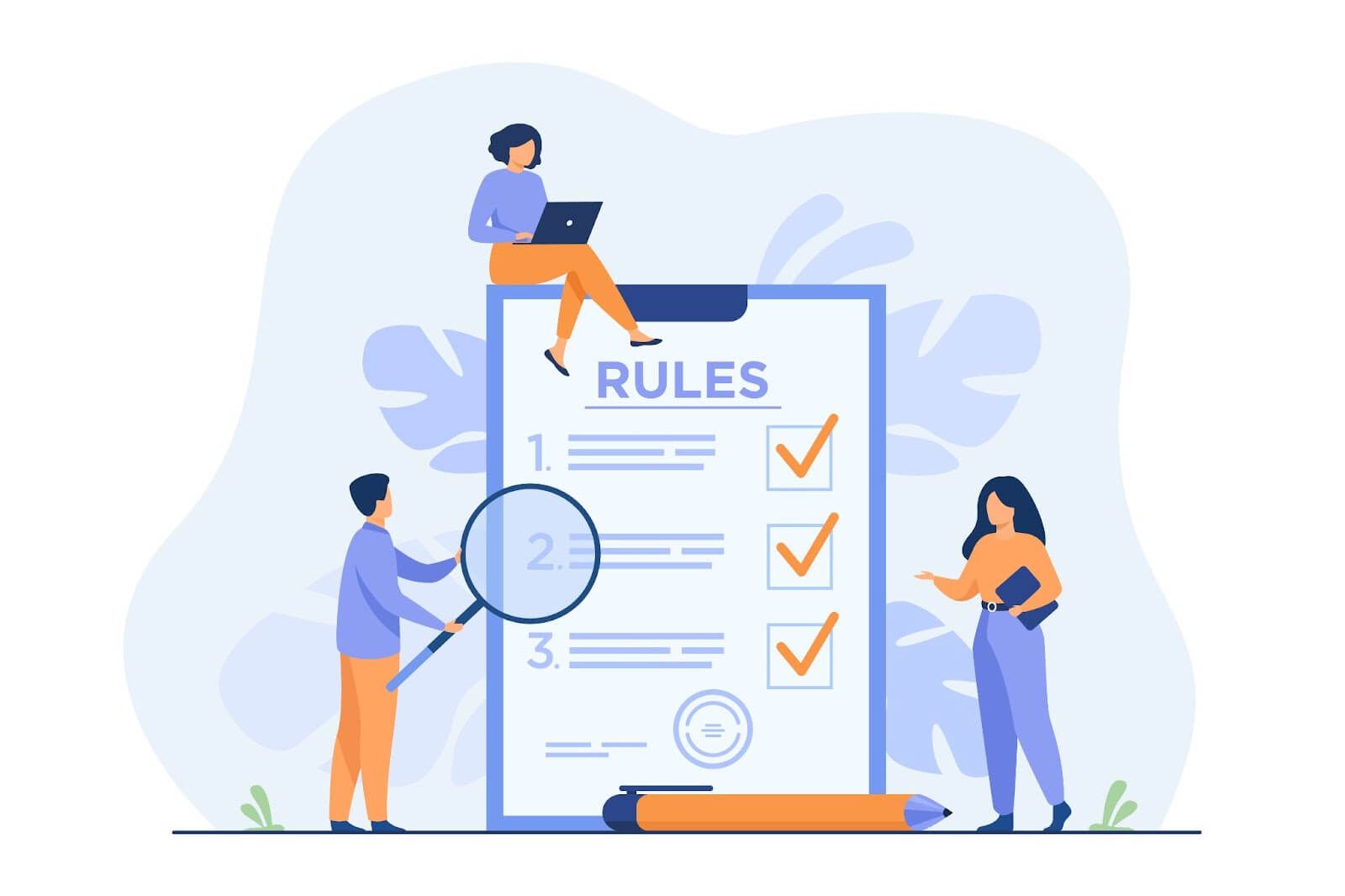 As a first requirement, you need to be a merchant in Australia, Austria, Brazil, Canada, France, Germany, Italy, Mexico, the Netherlands, Spain, Switzerland, the UK, or the US to apply for verified merchant status. Unfortunately, in other countries, this service is not yet available.

Here are the other requirements that you should take into account to apply to the Verified Merchant Program:
a. Meet the Merchant Guidelines of Pinterest‌
‌You should check whether you are suitable for the merchant guidelines of Pinterest before you apply. Otherwise, if you do not meet the guidelines, Pinterest might find an impropriety after you upload your catalog to Pinterest or once they review your website. Then they will notify you on the Verified Merchant Program application page.‌
‌‌
‌In that case, you cannot promote your products since your product Pins will not be displayed on Pinterest.‌

b. Connect Your Catalog‌‌
‌‌You should connect your catalog to bring your products to Pinterest. In this way, your product pins can show the updated prices and product information. You can learn how to connect your catalog in detail from Pinterest.

c. Set Up the Pinterest Tag‌‌
‌‌You need to set up your Pinterest tag since it tracks key conversion events and returns high-quality data on shopping-related events. In this way, you can measure the impact of Pinterest on your business by using data.
To learn how you can install the Pinterest tag, check here.
For more details about the application of the Verified Merchant Program of Pinterest please check the Pinterest. ‌
‌‌
‌You can apply to join the Verified Merchant Program from this link.
Mobile App Marketing on Pinterest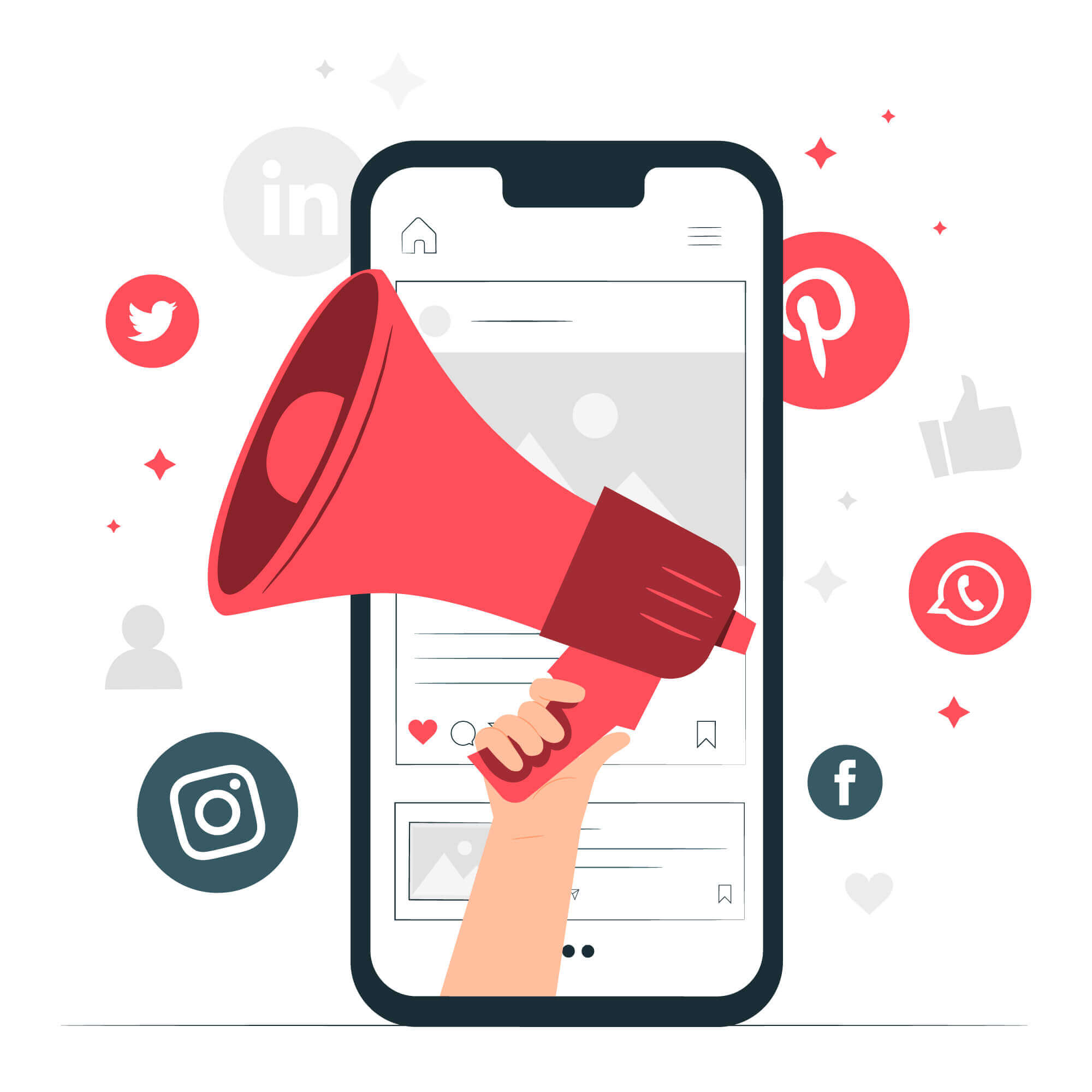 Pinterest is a popular choice of mobile shopper users to search for the products they are looking for and 80% of its traffic comes from mobile devices. That is why it is the perfect platform to promote your mobile app and stand out among the competition of the mobile world.
With the right strategies, you can take advantage of the mobile traffic rate of Pinterest and increase the number of your mobile app downloads. Let's check the best ways to promote your mobile app on Pinterest:
1. Direct Users to Your Mobile App with Product Pins
Shopping Pins are one of the greatest ways to promote your products and leading users to your mobile app via Pinterest if they have your mobile app on their smartphones. This feature makes it easier to increase your brand awareness for Pinterest users and make them aware that you have a mobile app.
This pin is all about making the shopper and seller journey smooth. It enables easy shopping for customers and easy selling for brand owners. It will also increase trust to your brand perfectly!
The ads appear in the home feed of your potential customers and have high chances of conversion.
2. Create A Different Board For Your Mobile App
The main marketing strategy on Pinterest is boarding and using pins for products. If you create a different board just for your mobile app which includes the relevant pins about your app, it can attract Pinterest users who are interested in what you sell.

Pinterest users can check your board, have more information about your mobile app and download it directly if they are interested.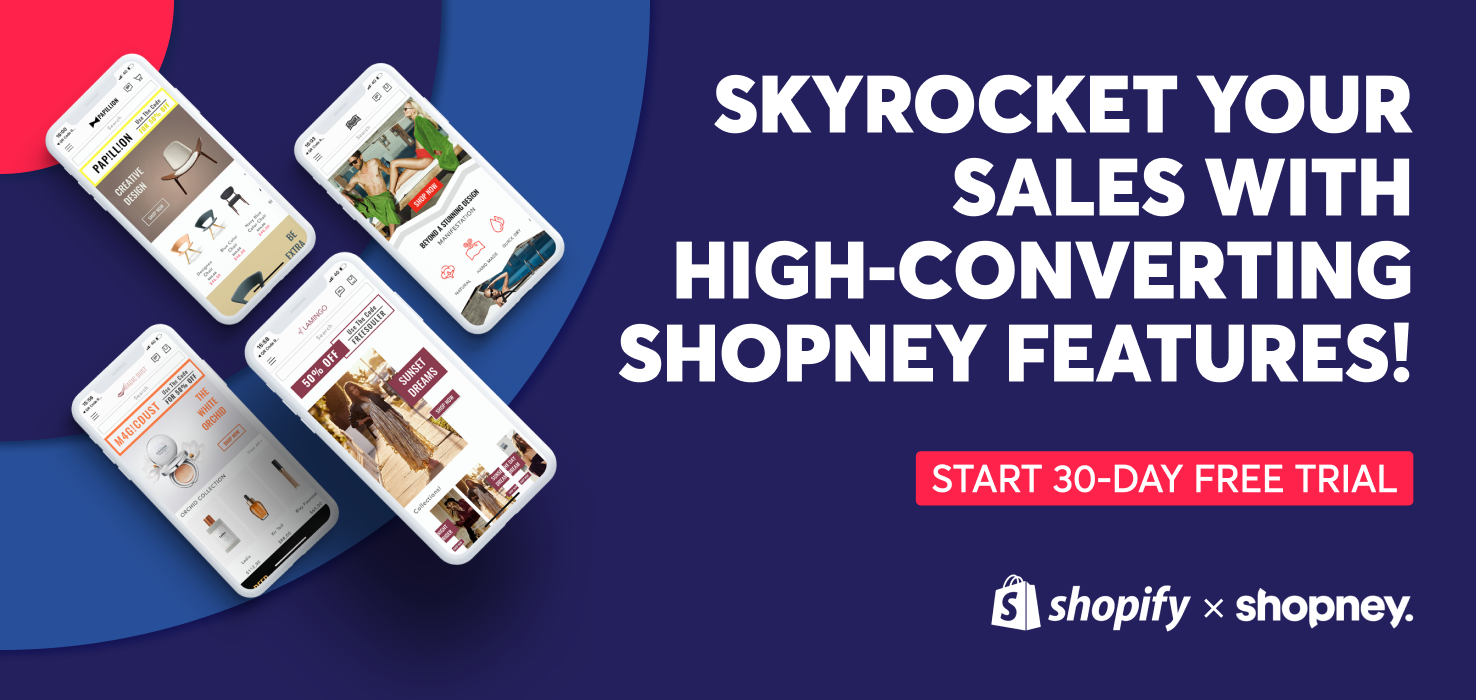 To Sum Up
Many merchants underestimate the sales potential of Pinterest. They generally prefer to just focus on Instagram and Facebook for social media promotions. However, with more than 200 million monthly users, Pinterest has a huge potential for your business.
With the right strategies, you can easily stand out among your rivals on Pinterest and increase your sales. As a first step, you should create a Pinterest Business Account and connect it to your Shopify account. You can sell your Shopify store products on Pinterest  easily thanks to the strong partnership between Shopify and Pinterest.

After your account is ready, we mentioned some tips for you above for your Pinterest marketing. To create the proper marketing strategies, you should know your audience well first. You can use Pinterest's audience insights to achieve that. Then you can use Pinterest pins richly, create contests and give coupons to attract Pinterest users.

Besides these general marketing strategies, if you have a mobile app since 80% of Pinterest users are using it via mobile, it is the perfect platform to promote your app. For instance, you can use app pins to promote your app.

In this way, Pinterest users can download your app directly from Pinterest without being directed to the App Store.
One of the best ways of promoting your business on Pinterest is promoting your mobile app since most Pinterest users come from mobile. If you don't have a mobile app yet, you can build your own mobile app easily with a Shopify mobile app builder and Shopney is one of the best Shopify mobile app builders.
Turn your Shopify store into a mobile app in minutes with Shopney today, start promoting it on Pinterest, and boost your sales!‌
‌