8 Tips To Make This Black Friday Great!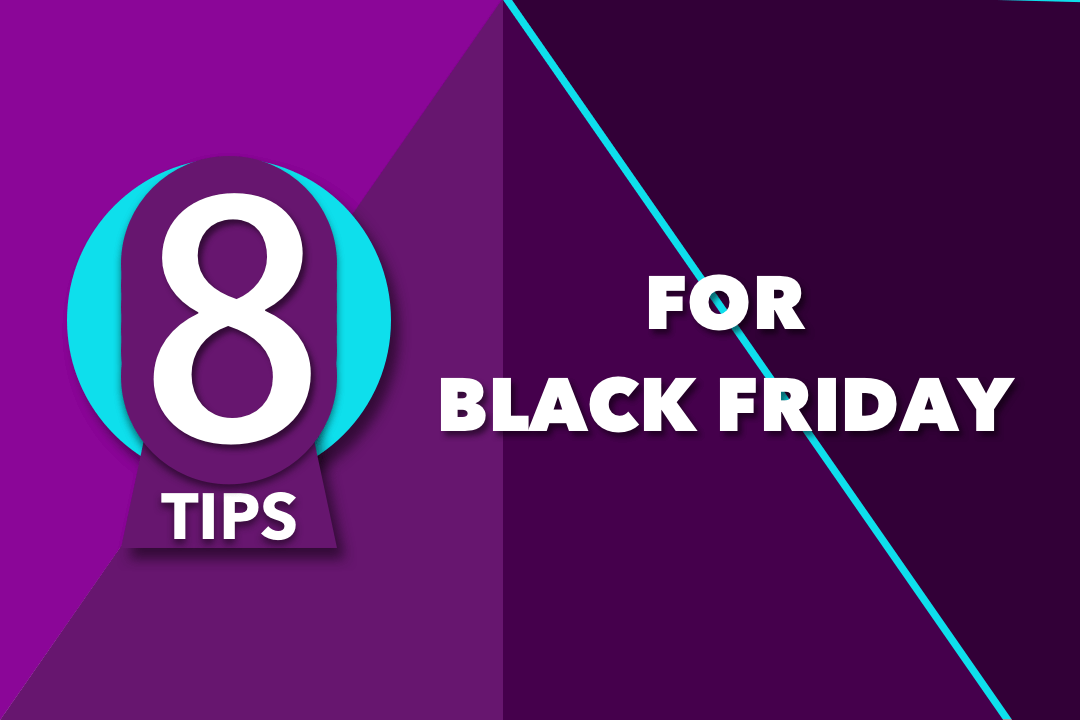 We have prepared a checklist for you to help help you refine your Black Friday plan. Especially for your mobile app!
1. FINE TUNE YOUR MARKETING TACTICS
Black Friday is a great opportunity for breaking sales records for all stores. And the opportunity means the crowd of opportunists… So, to get noticed will be harder than at anytime of the year for your brand messages. Also, it will be expensive. Because there will be numerous messages from other brands too.
So, a wise move to deal with this case is buying traffic early (before costs begin to soar) to build social audiences. By doing so, you can start a vibe around your store and take your place in the mind of your audiences.
2. GET APP DOWNLOADS AS MUCH AS YOU CAN
As you know, your mobile app is your free marketing tool. Thanks to push notifications, you can deliver your brand messages to your app users with just one click. And it will not cost more than the electricity consumed by your desktop during this 2 minutes action.
The more customers you convert into the app users, the more you can reduce the cost of marketing. Besides, this will not be a short term investment. Because, you can retain the app users, easier than any other prospect or customer in the future. They will keep engaged in your brand with your beautiful app. You can check our blog post to learn all to get app installs.
3. REMAIN TOP OF MIND BY REMARKETING FREQUENTLY
Starting earlier is an advantage in the race. But to win, you should keep going till the end. To translate the analogy into our topic, you should be starting early and remarketing frequently.

Another creative addition to this move would be enriching your brand messages in the remarketing campaigns with nuances that build anticipation. So, you can keep the excitement soaring up as the time melts down for Black Friday.
4. MAKE SURE YOUR WEBSITE IS OPTIMIZED FOR BETTER SPEED & HIGHER TRAFFIC
Everything went great and people are flowing to your website. But there is a problem. Your website is not able to cope with this heavy traffic and getting down. What a bad ending it would be, huh? A less bad but still bad scenario would be having all that traffic to a slow working website.
For avoiding these two scenarios mentioned here, check your website's performance and speed. You can check all your store images and optimize them. Also, you should check your mobile app as well and optimize the sizes of custom images if you use some. Make sure that your brand is 100% ready for the success with its all elements.
5. DON'T LET YOUR CARTS KEEP ABANDONED
Abandoned shopping cart rate is still very high in e-commerce, a shocking 75% worldwide, according to Statista. And you will have some of these bad boys naturally. But you can do your best with just one click to reduce the number of carts getting abandoned.
At Shopney, we developed abandoned cart notifications to return your customers to what they liked. You can enable your abandoned cart notifications with their timing on your Shopney dashboard.
6. FOCUS ON HIGH-INTENT SPECIFIC KEYWORDS
Sharpen your keyword strategy for holiday sales. It should be more to the point to work out.  
Narrow your AdWords ads to phrases that indicate intent to purchase like:
"buy [blank product]"
"best price on [blank product]"
product-specific searches (e.g., men's blue chino pants)
7. CHANGE THE DESIGN OF YOUR APP
Remember, there should always be a new and good reason for your users to reopen your app. It cannot always be a new product or collection. On Black Friday, it should be a new design! The big day should be cherished with a great new showcase to welcome your customers.
You already know how easy to design your app in the Shopney dashboard. You make a huge difference even in 10 minutes to fresh up where your users land on.
8. RETAIN THE FIRST-TIMERS
You will acquire new visitors and customers with your Black Friday campaigns. As they come to the spot already, you should have a plan to keep them engaged with your brand. There are various actions to take, but we highly recommend to create the plans around your app.
Because your app is the strongest tool in your hand to retain your customers. You can create app-exclusive incentives and promote them on the other owned channels like your website etc. But this promotion should go beyond the smart app banner.