What Is Shopney - Mobile App Banner And How To Use It?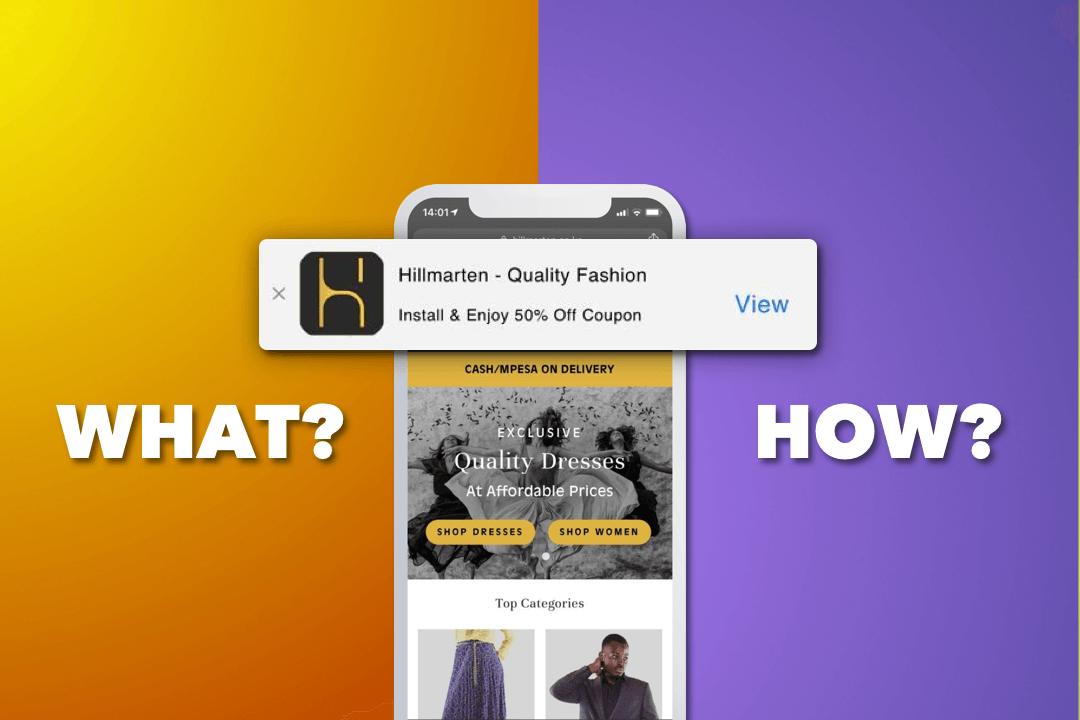 Smart app banner is one of the best ways to promote your app to your web store visitors. Having it is easy and free for Shopney customers!
First things first! Let's make sure we know what is it! The smart app banner is simply the banner area in which you put a promotional text to invite your web visitors to use your app. It is presented at the top of webpages and shows details of the app, it's icon, ratings etc.
An example of Shopney -Mobile App Banner in iOS and Android devices.
If the app is already installed on the device the 'view' button says 'open' and clicking on the banner launches the app. If the app isn't installed clicking the banner launches the app store, taking the user to the app download page. Now, we can jump on learning how to create one for your app.
1. Once you have your app published, the 'Enable App Banner' button will appear in the 'Settings' section of your Shopney dashboard as shown below. Click on the 'Learn' button to start the process.
2. When you click on the button, a popup will appear in which you will see the brief instructions about how to install the Shopney - Mobile App Banner application in Shopify app store.
You will be redirected to the page of Shopney - Mobile App Banner's in the Shopify app store when you click on the ''INSTALL MOBILE APP BANNER'' button. You will see a detailed information about the product. Once you install, our system will understand if you are a Shopney - Mobile App customer or not. Then, it will allow you to utilize for free.
If your is not made by Shopney, don't worry! We've got you covered as well. You can install it for just $9.90. Pay once, enjoy forever!
Now, it's about time to create your app banner!
If you want to check out some of the apps powered by Shopney, you can check our Pinterest account: