Understanding Online Shoppers: How to Identify Your Customer's Need?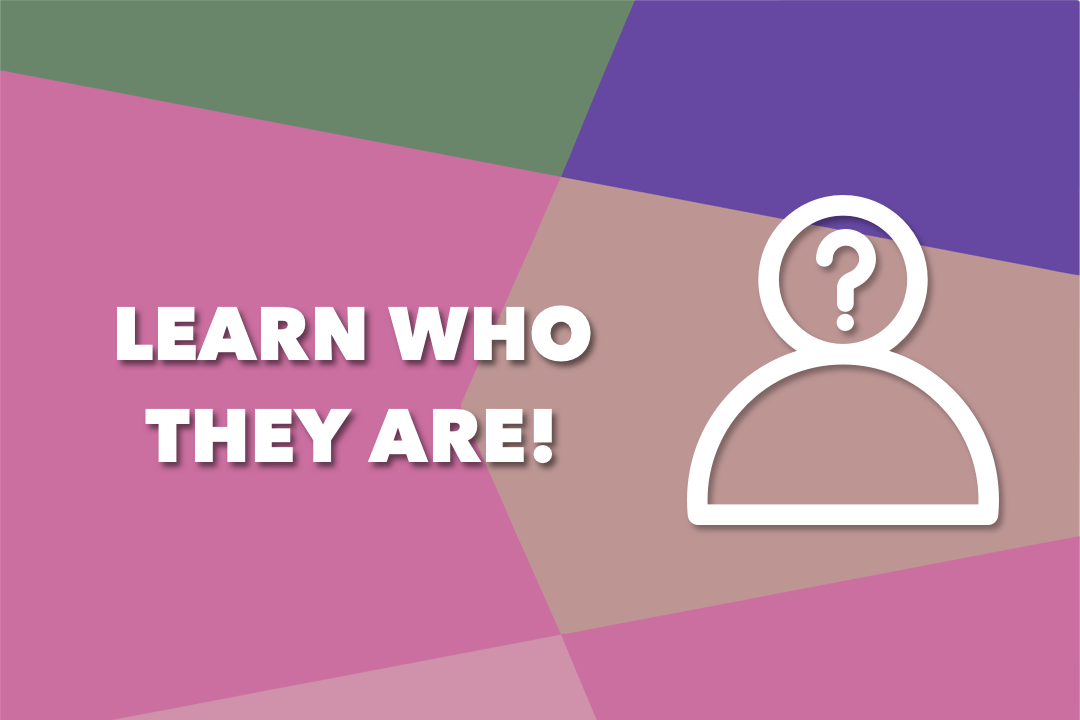 Did you know customer-centric companies are 60% more profitable than the ones not focused on the customers? It is a huge difference and shows us that companies can make so much more money by considering their customers' needs.
After the pandemic, every type of business from all industries took its place in the eCommerce world. That means, whatever you are selling, you have many online rivals. If a customer doesn't feel valued in your business, why would she/he continue coming to your online store when there are so many other options?
If you don't want your existing customers to prefer other eCommerce stores instead of you, you should make them happy by knowing their needs & connecting with them. It is the ultimate way to have sustainable success and drive more revenue.
Knowing your customer base is also significant to understanding the expectations of your target audience and creating an effective marketing strategy to attract them.
After we mentioned how significant to know your customer's needs, are you wondering how you can identify these needs in the best way? We are here to help.
In this article, we explained how you can know your customer & their needs better, what a customer needs analysis is, how to identify customer needs and why it is important to meet customer needs. Let's start!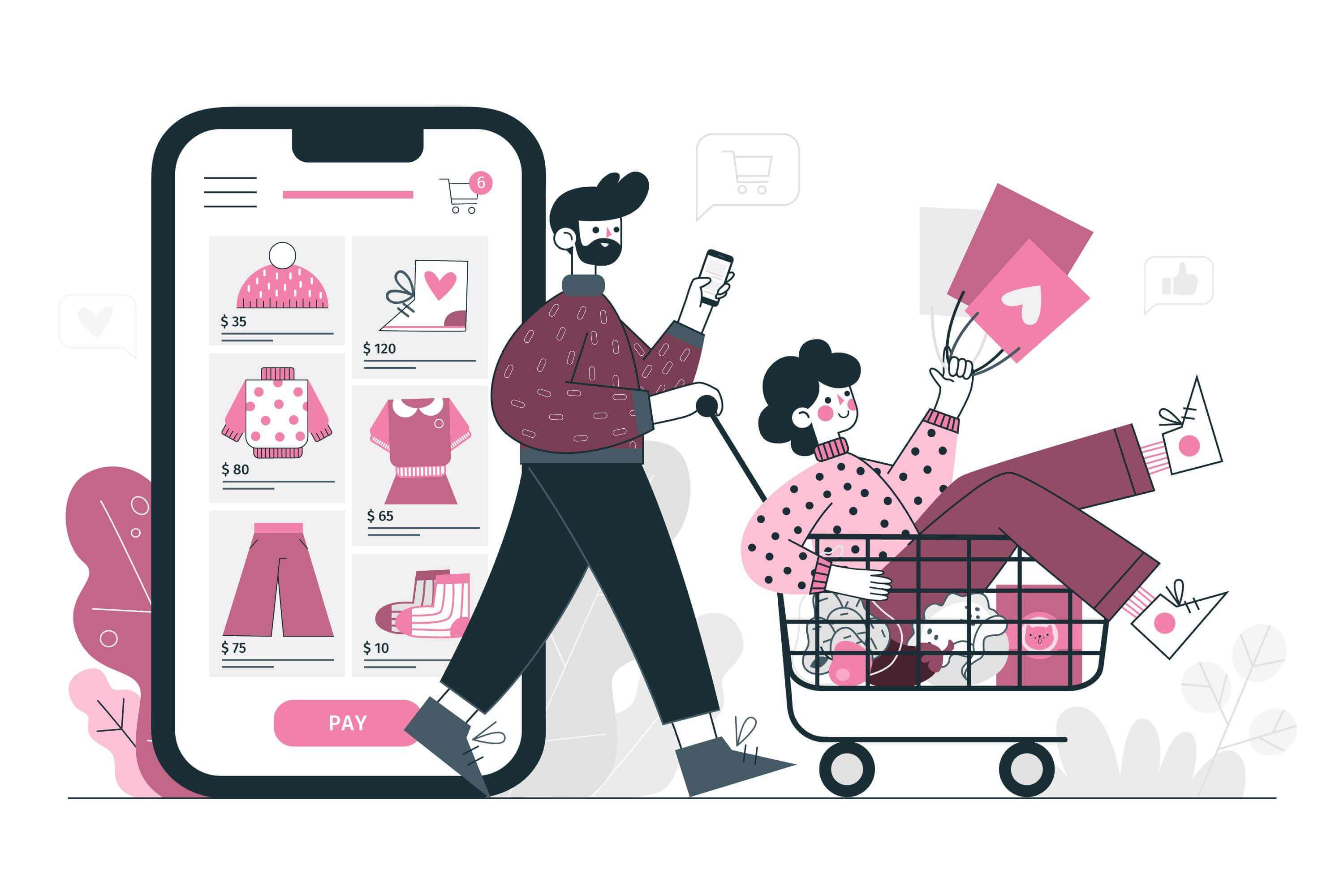 Things You Need to Know About Your Online Shoppers
The best way to know your online shoppers is by asking yourself the proper questions. With the right answers, you can know who your customers are, what they care most about your business, and understand how you can fit them.
Here are the questions that you can ask yourself:
A. Who They Are
It is important to know the basic information about your online customers, such as their industries, their shopping habits, and what keywords they use when searching for your product. In this way, you can identify what customers' need and want, then you can create the right targeting strategy for the potential customers.
B. What They Do
If you sell business to business, you should understand what your customers' business is about, what they try to achieve, and what are the points they are careful about, you can create specific strategies to help them with your product and sell more.
C. Why They Buy
You should know why your customers need your product or service to provide for their needs and promote the benefits of your business most effectively.
D. When They Buy
If you promote your product & service when your potential customers need it, it is a high possibility that you will be able to sell it. On the other hand, if you make a huge effort to sell them when they don't actually need them, it would be a waste of time and money.
E. What is Their Motivation for Purchase
Motivation to purchase is the influence that creates the impulse to buy goods or services. If you can understand your potential customers' buying motivation, you can include them in your product & service and create a suitable environment for them to purchase.
F. What is Their Expectation
You can increase the loyalty of your customers if you can meet your customers' needs. To achieve that, you should learn the important points for them and take action regarding these issues. For instance, if most of your customers expect 24/7 support from your service, it might be a good idea to provide it to them.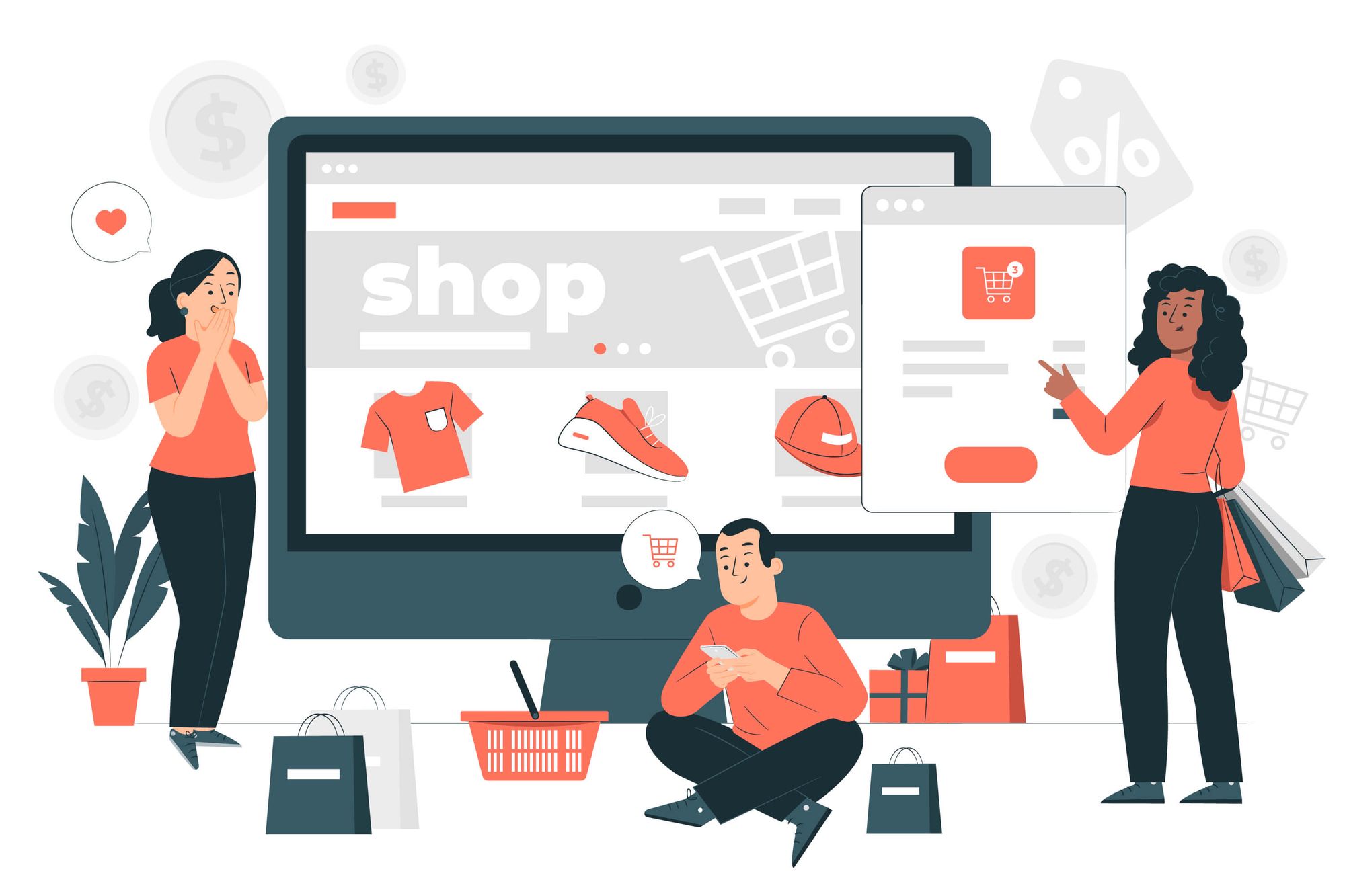 What Are Your Customer's Needs in eCommerce?
Customer needs are the motivation that drives them to purchase. From a different perspective, it is the reason that they choose your brand instead of your rivals. You need to understand these needs to improve your product & service, create effective marketing campaigns, and to improve your customer service.
1.Price Advantage
Did you know that 60% of online shoppers consider pricing as the first criteria that affect their purchase decision? That is why it is so crucial to convince your potential customers that they are having the best deal in terms of pricing.
For instance, if you have a higher price than your competitors, you should convince shoppers that it is worth it for them to pay you that much money since you have a higher quality product & service than your competitors.
Offering discounts or product bundles is an effective way to decrease shoppers' worry about paying and make them feel that they are having a good price deal for their purchase.
2. Functionality
The shoppers purchase a product & service as a solution for a specific need. There could be various needs such as the need for comfortable pants, the need for a mobile app for their eCommerce store, the need for an email marketing app, etc.
Your product & service should be able to provide a high-quality solution for these specific needs. The extra features could be valuable too, however, the most important point is meeting the main need of the customer. In other words, the reason to purchase the product in the first place.
3. User Experience
In the online world, providing an easy user experience is a must to stand out among the rivals. There are probably thousands of other eCommerce stores that offer the same products & services to their customers.

No one would choose to prefer shopping from your store if you offer a hard customer journey with them. That is why your website & mobile website should be very easy-to-use.
Besides, one of the best ways to provide a seamless experience with your customers is turning your store into a mobile app with Shopney. Mobile apps provide the best mobile experience by offering high-quality UI, in-app chat, fast check out, wishlist, etc.
4. Reliability
The shopper needs to trust that your product & service will be working smoothly every time they want to use it or for a reasonable amount of time depending on the product.
5. Convenience
Your product & service should be convenient and useful to meet shoppers' needs. For instance, if you provide a mobile service, and your customers need a feature when using this service, providing it to them would increase the convenience.
6. Guarantee
Shoppers don't want to take risks of having regrets after they purchase a product & service. That is why they consider return and guarantee policies before they purchase.
For instance, if you sell clothes, it is so natural that they want to return if the clothes won't fit or if they simply don't like them.
7. Transparency
Shoppers want to know everything they are going to pay for besides the product. These are called hidden costs which are unforeseen expenses and they might include shipping, delivery costs, an extra service fee, etc.

These kinds of costs should be shown to the customers before they purchase the product & service. Otherwise, if customers feel like your brand hides some information from them, it can break the trust and the result could be that customers stop using the product or software service.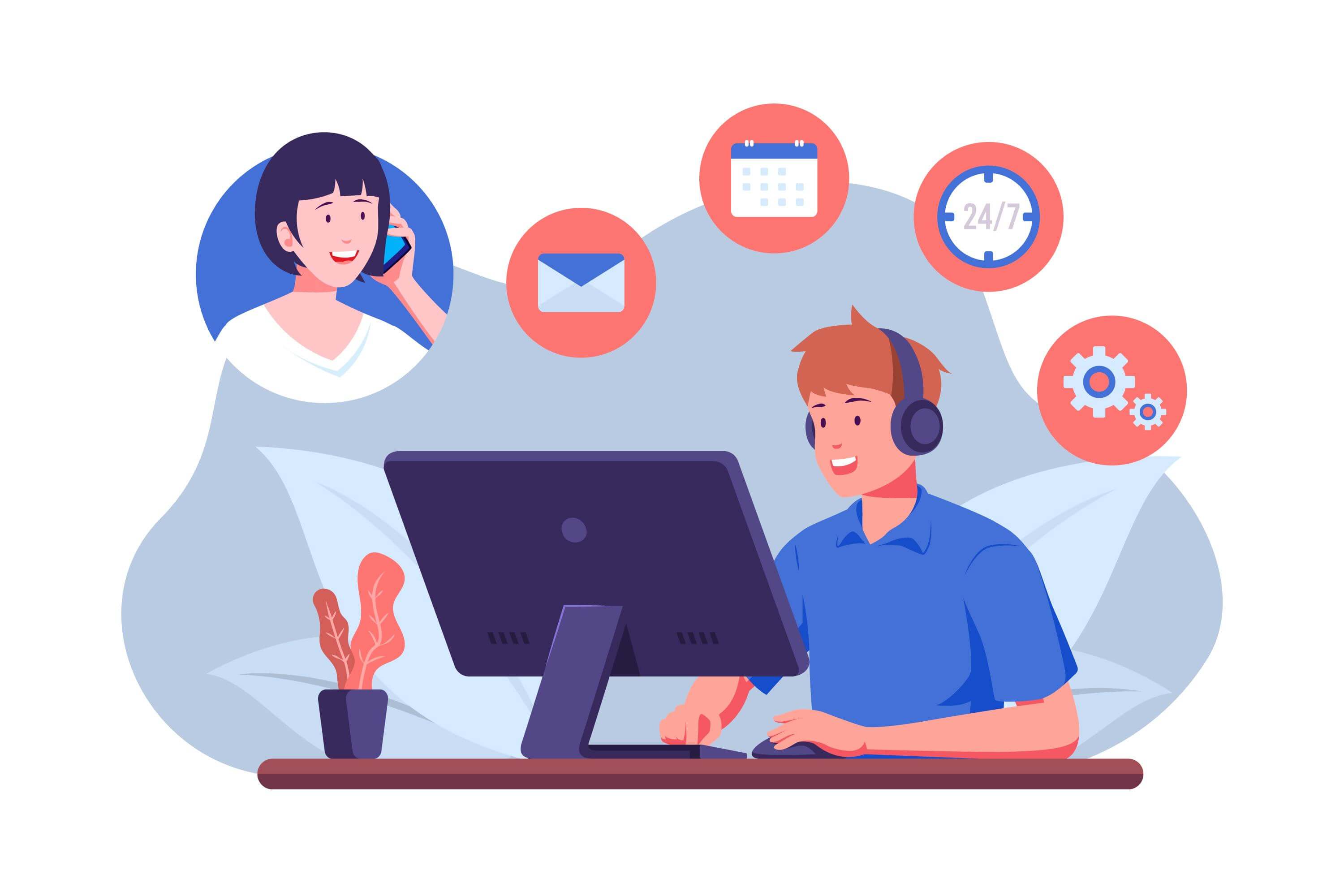 8. Accessible Customer Service
Customers expect to be able to reach real humans when they face a problem & want to consult about their products or software service, etc.

For instance, if a customer purchases a Bluetooth headphone from your store and has a problem when connecting, it is so natural that she/he wants to reach someone who has information about this technical issue to solve the problem.
If they won't be able to reach anyone from the support team, or even if they do, if they wait too much for a real conversation, or if they feel there is no one really trying to solve their problems, it is a high possibility that they return the product, stop using the software service or simply don't buy from your eCommerce store again.
What is a Customer Needs Analysis?
It is a way to understand the customer needs, pain points, and expectations from your service & product. In other words, it is a way to discover what are the benefits your customers want from your product.
Firstly, you need to analyze customer needs to create a buyer persona and understand how you can improve your product according to their desires. Secondly, it is an effective way to capture customer inputs and feedback.

As a sum, you can understand your target audience better by using this data and creating effective strategies to attract & retain them.

How to Identify Customer Needs?
Identifying is a process of awareness of how your customers think about your eCommerce business. Here are the steps you can follow to identify your customers' needs:
1. Use Existing Data
If you already have customer data, you can use it to understand where your customers are coming from and whether you are able to meet their needs.
2. Conduct Interviews
Interviews are great ways to learn more about your customers & potential customers. Also, it is an easy way since you can directly ask them why they purchase your products and what are their expectations.
You can even learn more with a more detailed survey that includes questions about your customer service, product quality, shipping process, or anything you want to learn more about.

For instance, you can ask your customers to score the features of your service between 1 to 5 to see what they think of your brand and what their needs are.
3. Consider Customer's Feedback
Customer's feedback is the main source to identify your customers since they inform you about their needs & desires directly. That is why it is crucial to use them in the identification process. You can get this feedback through surveys, emails, etc.
4. Create Customer Journey Mapping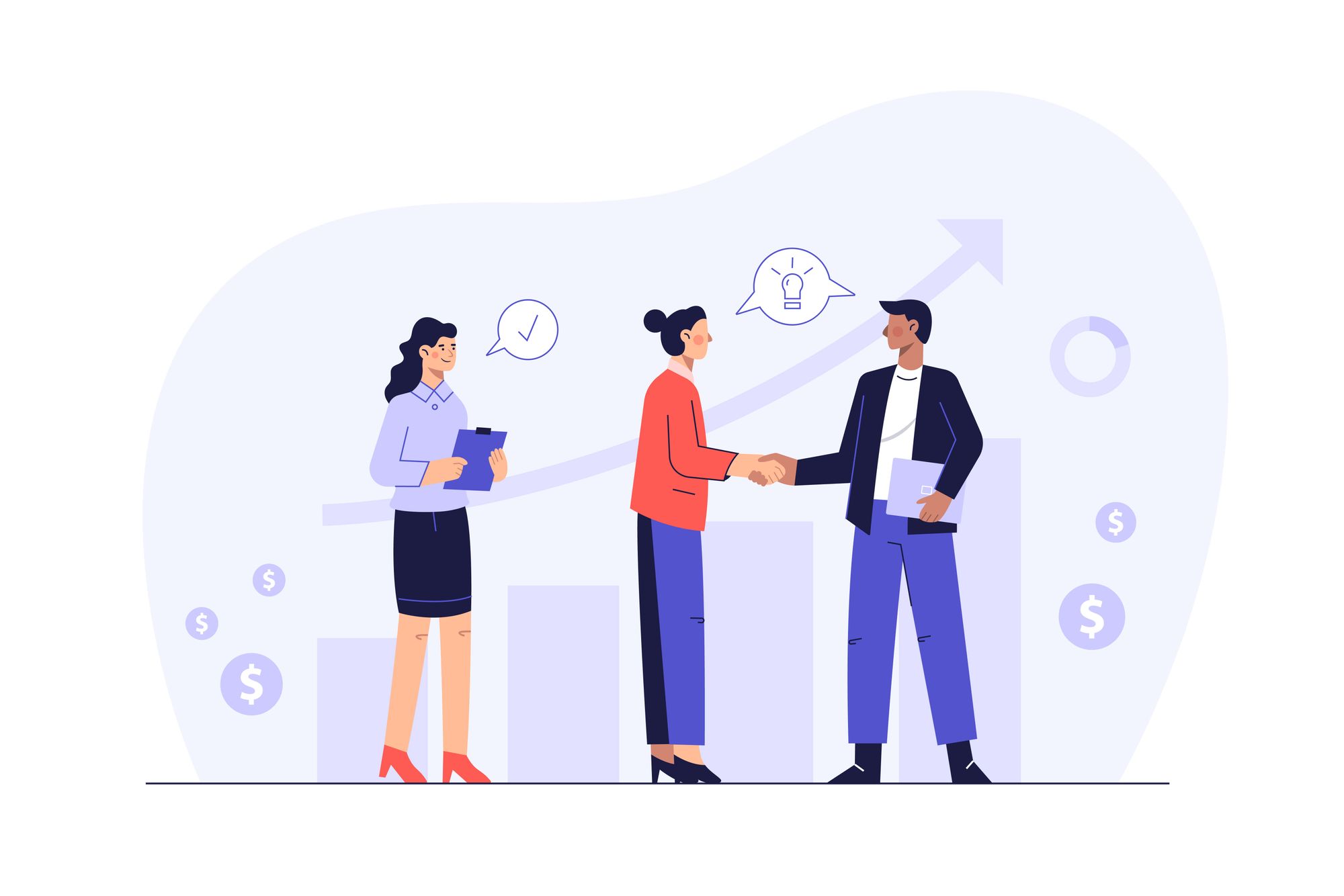 You need to know your customers' journey better to understand them and set a route according to that. To achieve that you need to know which phase of the customer journey they are in and what is their aim there.

In other words, you should understand the different customer touchpoints and how your customers interact with these points of your business to meet customers' needs.
You can understand the process starting from being a prospect to loyal customers easier by visualizing it with customer journey mapping.

This map should include the customer journey process when they are engaging with your service & product. In this way, you can identify the friction points, notice opportunities to improve, create effective strategies, provide a better customer journey and increase loyalty.
If you want to learn how to create a customer journey map in detail, click here.

Why It is Important to Meet Customer Needs?
One of the most important points to sustain success in the eCommerce world is being able to understand what customers want, improve the business in this way and create a proper marketing strategy to target potential customers.
If you don't meet customers' needs, then there is a risk that they stop to continue shopping from your store or using your service.  On the other hand, if you meet their needs and make them happy, you can increase customer retention, lifetime value, and revenue.
If you observe successful customer-centric companies, you will notice that they consistently observe their customers' journey, realize their needs/ expectations, improve your product/ service, build good relationships with them and drive business growth.
We hope you had find the answers to your questions regarding the strategies to meet customers' needs. Now it is time to apply them, stand out among your rivals, and drive more revenue!