Things You Need To Know About Images And Shopify SEO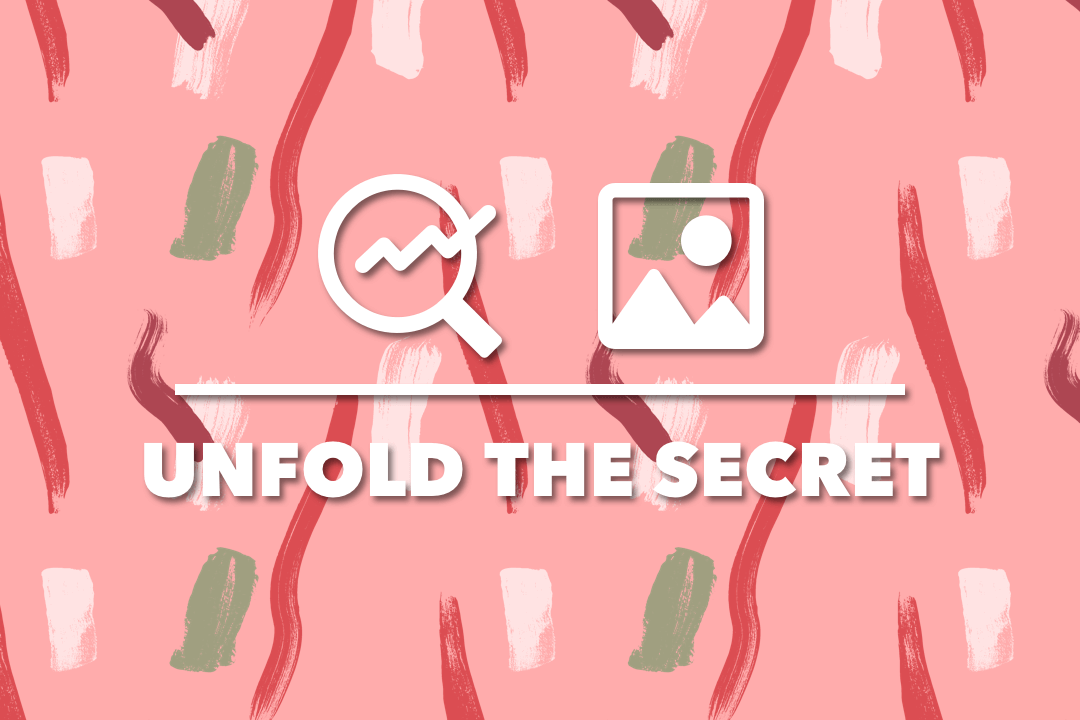 There's more to Shopify SEO than just inserting the keywords you found on Google Keyword Planner in your product descriptions.
---
If you're new to Shopify, here's a word of advice - there's more to Shopify SEO than just inserting the keywords you found on Google Keyword Planner in your product descriptions.
DISCLAIMER: now, this might not be you. Chances are, you understand that generating organic traffic isn't only about careful keyword placement - that's only half the battle.
Still, even if you're not oblivious to the wonders of SEO, it's important to always bear in mind that the key to successful Shopify SEO is simple and easy: optimize multiple components within your Shopify Store.
There are so many Shopify Stores owners who fall victim to implementing an SEO strategy centered almost exclusively around optimizing keywords.
They're losing out on loads of organic traffic that would come their way if they just optimized other parts of their Shopify Store, like images.
Image optimization is one of the best ways to help Shopify Search Engine bots rank your products highly.
If you don't know anything about optimizing images, have no fear - you've come to the right place. We'll teach you the ins-and-outs of Shopify SEO and how optimizing your images can make the difference between landing and losing a sale. We'll also tell you about the TinyIMG App, a tool that guarantees your image optimization success.
Let's get into it!
Shopify SEO - An Overview
Take it from me - Search Engine Optimization (SEO) is the best way to get your Shopify Store smack dab in front of your target audience.
Why? Well, for starters, it's 100% free - you don't have to spend a single cent for it. Secondly, it actually works - if you know how to do it properly, of course.
According to statistics shared by Tech Jury, 82% of marketers have seen the effectiveness of SEO in helping websites rank highly on search engines.
Those same stats also report that search engines bring in 300% more traffic to websites than social media does.
That means that your Shopify Store's success hinges largely on how well search engines rank your products and bring in leads.
Developing the right Shopify Search Engine Optimization strategy is a process, one which involves image optimization.
Don't Want To Optimize Images? - Here's What Will Happen
Optimizing images is one of the cornerstones to your success on Shopify. If you leave your images unoptimized, they do a lot more harm than good. Here's how:
1. Contributes Nothing Towards Enhancing Your Shopify SEO
The Shopify search engine is teeming with bots that scrutinize and evaluate your images in much the same way as they do your content. They're looking to determine if your images are relevant to your product. If they are, your chances of being ranked higher on the search engine go up. If, however, the bots don't deem your images to be pertinent to the product you're offering, they're completely disregarded in their algorithms for ranking your site, thus robbing you of a chance to gain extra Shopify SEO points.
2. Makes Your Page Load Slower
If you don't optimize your images, your web page will more than likely take a much longer time to load than it should.
In the world of digital marketing, every second counts. If your image takes even a fraction of a second longer than a consumer expects it to load, that spells a potential increase in bounce rate, something which leads to the loss of revenue.
Digital marketing stats calculate an 11% decrease in page views if your web page loading time delays by 1 second.
The stats also show that this one second delay decreases conversion rates by 7%. In numerical values, this means that if your Shopify Store brings in $100,000 in revenue daily, a one second delay can cost you $2.5 million in lost revenue annually.
3. Can Be Visually Off-Putting To Some
If a user is having difficulty loading the images on your web page, you need to have something in place for them so that it doesn't turn them away and increase your bounce rate. Also, if an image isn't optimized, someone who has visual impairments can be off-set by the image.
What Image Optimization Can Do For Your Shopify Store
So that you don't end up with the short end of the stick, here's what you can do to make your images Shopify SEO-friendly:
Add Relevant Info To Your Image
According to stats, 72% of marketers believe that relevance is the main determining factor in successful SEO strategy. Shopify SEO for images is no different.
You need to populate your image fields with relevant information that help Shopify's bots rank it highly on its search engine. This is where factors like titles, descriptions, captions, and alt tags all come into play. Let's look at the image below and try to comprise the components that we've just listed above.
Image source: Photo by Alex Geerts on Unsplash
1. Title Tags - This is the part of the tag which reads "title="Fjallraven Kanken classic black backpack." They appear on your Shopify Search results page as a clickable headline. They are important because they tell a consumer exactly what your image is about. If your image fails to load, someone can hover over the image and get a description of what the image is supposed to be. This goes a long way in improving a user's experience as he or she interacts with your page because it provides the user with additional, relevant information about your products when there is an issue loading the image.
2. Image File Names - The image file, also referred to as the source name, corresponds to the part of the tag where it says 'src="Fjallraven-kanken-classic-black-backpack_YourStoreName." Simply put, these are the names that you put to your file. They help bots categorize your images as relevant or irrelevant and are used when determining your page's ranking on search engines.
3. Alt Tags - This refers to the section of the tag which reads 'alt="Woman holding Fjallraven Kanken classic black backpack". These are used by the visually impaired to get some more information on what your image is about in the event that that consumer has difficulty loading the page.
When it comes to alt tags, there are guidelines that you need to follow to ensure that you make the most out of them.
You should add the reference number of your product in the alt tag. This will help Shopify bots to better gauge the relevance of the description in the alt tag and increase the chances of your page ranking highly on Shopify's search engine.
You should also add keywords that shoppers would use to search for your products. However, in doing so, it's important not to practice 'keyword stuffing' - in other words, overloading the alt tag with keywords. This would actually be counterproductive as Shopify bots will likely evaluate the description as spam and place it lower on the search engine results.
When it comes to these components, you need to be as detailed and as descriptive as you can with what you include in the various headings.
Shopify bots need clarity in order to understand what your images are: your descriptions provide that to them. Having a description that is very well detailed will increase the chances of those Shopify bots giving your images the nod of approval and ranking highly on the search engine.
Shrinking Your Files
A major part of image optimization has to do with reducing the file size of your images.
By reducing file size, I mean that you need to reduce the resolution of the photo. Bringing it down by 70% is a great way to make your images smaller without losing too much of their quality.
Tools For Shopify Image Optimization
As a merchant, it's understandable that you probably won't have the time to optimize images. Luckily, developers have created apps that help make image optimization for Shopify a much easier task than most would think.
One such app is the TinyIMG App. With it, you can do everything: from customization of reduced-image-sizing to formatting your images with the app's guidance. The app even automatically generates alt tags and file names for all the images you upload to the server.
This means that the app solves most of your Shopify SEO worries for image optimization. Alt tags and image file names are used by Shopify bots to help rank images on the search engine. Because the app automatically generates descriptions to populate those fields, you don't have to stress about adding them to optimize images for Shopify - the app does it for you.
What's more, with Shopify Stores' latest announcement that Jpeg image formatting will be supported by their platform, this app will be able to convert all previously optimized images to WebP at no additional cost.
This is great as WebP is a type of image formatting that uses lossy and lossless compression to minimize your images' size without tampering too much with their original quality. You'll be converting to smaller files without having to spend a single penny.
TinyIMG allows you to significantly reduce the size of an image by almost three quarters without compromising its visual quality.This works to keep your conversion rates and organic traffic steady as they don't negatively impact on your webpage's loading speed.
Smaller files don't take up a lot of webspace - larger files do. The bigger the file, the harder and longer your web page has to work to make it load properly. If your web page is taking too long to load, that can increase the number of persons who turn away from your website after viewing just one page, a phenomenon known as 'bounce rate.'
Be sure to check out the app's website for more information on the services that they offer. Shopify SEO doesn't have to be difficult as long as you've got the right tools.