Hacks to Reduce Shopify BFCM Cart Abandonment Rate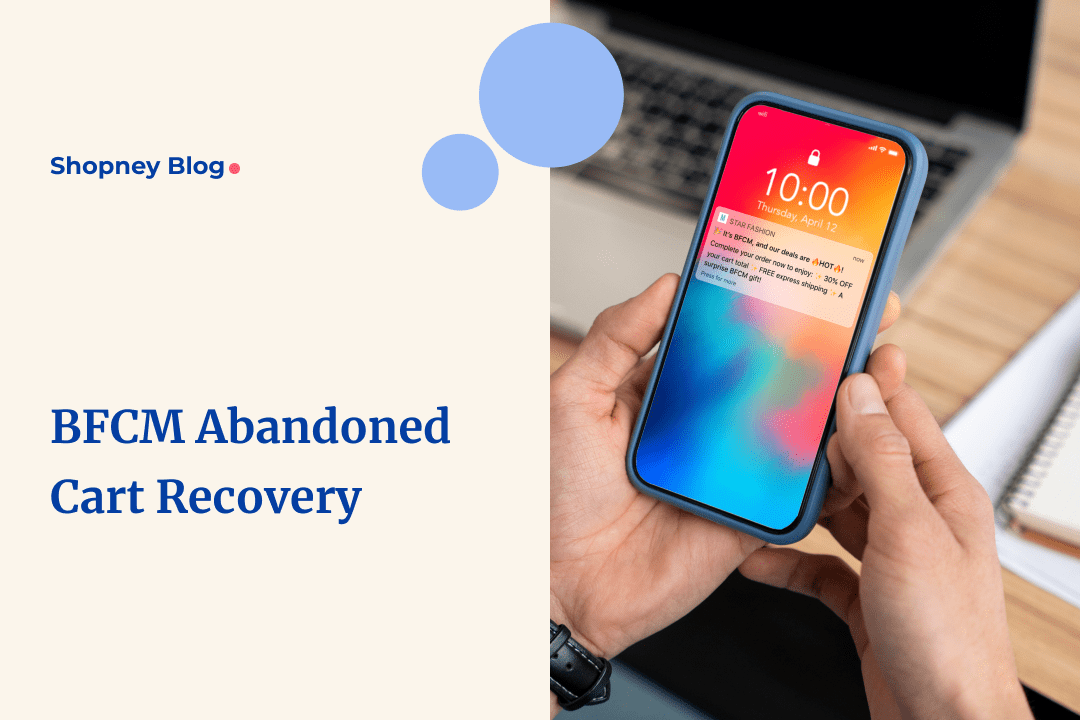 The Black Friday and Cyber Monday (BFCM) season is synonymous with a surge in shopping enthusiasm.
Enthusiasm is putting it lightly - it's a shopper's paradise.
Many Shopify brands have already started preparing for it- by developing a thoughtful discount strategy and optimizing their app to increase conversions.
However, did you know that nearly 70% of online shopping carts are abandoned during this period, resulting in lost sales opportunities. ?
It's an unfortunate statistic, but don't worry- this post will share comprehensive tactics you can employ to reduce abandoned carts and significantly boost your sales.
Let's dive in.
8 ways you can reduce abandoned carts this BFCM
To effectively reduce BFCM abandoned carts, it's crucial to employ strategies that work well together across your buying funnel.
Here are some tactics to consider:
1. Build a Shopify eCommerce mobile app for your brand
Today, a significant portion of shopping happens through mobile devices.
But think of the last time you tried to cancel out a pop-up on a mobile website version of a store, only to exit the app in a huff.
Whereas your experience shopping online on an app will be far more pleasurable.
Apps often have lower abandoned cart rates than desktop and mobile sites, as the user experience is smoother, loading times are faster, and navigation is more intuitive.
Creating a dedicated app for your store can make the shopping journey more engaging and reduce cart abandonment.
The good thing is that you can turn your Shopify store into a mobile app in a wink with a no-code mobile app builder like Shopney.
2. Set up and automate mobile app push notifications
Nothing beats a well-timed abandoned cart recovery push notification.
With a tap, potential shoppers could view your products in your app and add to cart...
Or be brought back to the checkout page if they abandoned their cart.
App push notifications remind users of the deals and offers they will miss out on, especially if you automate this process and add a time-based cap to enjoy higher conversions.
They're also far more effective than SMS and emailers!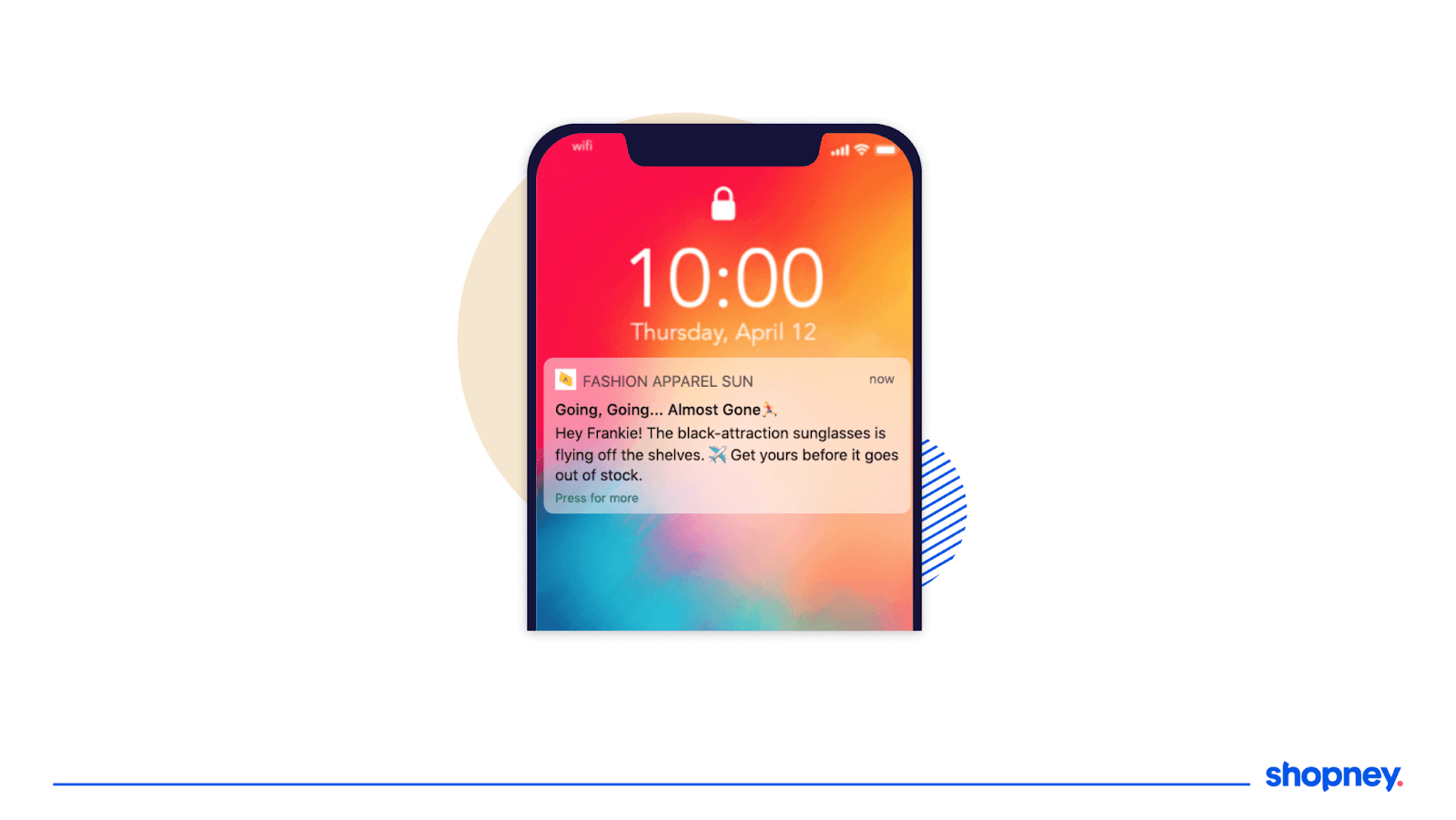 3. Automate email notifications for cart recovery
Remember, not everyone has your app installed. Or have allowed push notifications to jolt them out of focus.
Emailers are an effective way to target users who are solely on your email list and also enjoy detailed, editorial-style browsing of your products.
Many shoppers also eagerly check their email inboxes during BFCM because they know their favorite brands will inform them about new drops, discounts, and offers.
During this weekend, they are also more forgiving of receiving multiple emails frequently, as long as they are valuable or inspiring.
And if they liked your product enough to add to cart but got distracted, they will be glad you sent them a reminder.
But remember, ensure you nurture your email list until the day of the sale, grouping them into segments through interest-based surveys and thoughtfully sending emailers they will enjoy scrolling and clicking on to increase your email delivery rate and, of course, your revenue.
4. Automate SMS notifications to your mobile app users
SMS notifications can be a powerful tool to reach customers directly, even though most brands use it chiefly for transactional communication.
Think of it this way - even if the success rate of conversions through SMS may not be as high as email or a push- it is not zero. And that's money left on the table.
Send concise, engaging text messages reminding customers of their abandoned carts and share a link for a quick way to return to the checkout process.
Remember, text messages should be personalized and tailored to the customer's specific cart items.
They should also include a deep link that easily takes them back to the checkout in your Shopify eCommerce app to complete an abandoned purchase.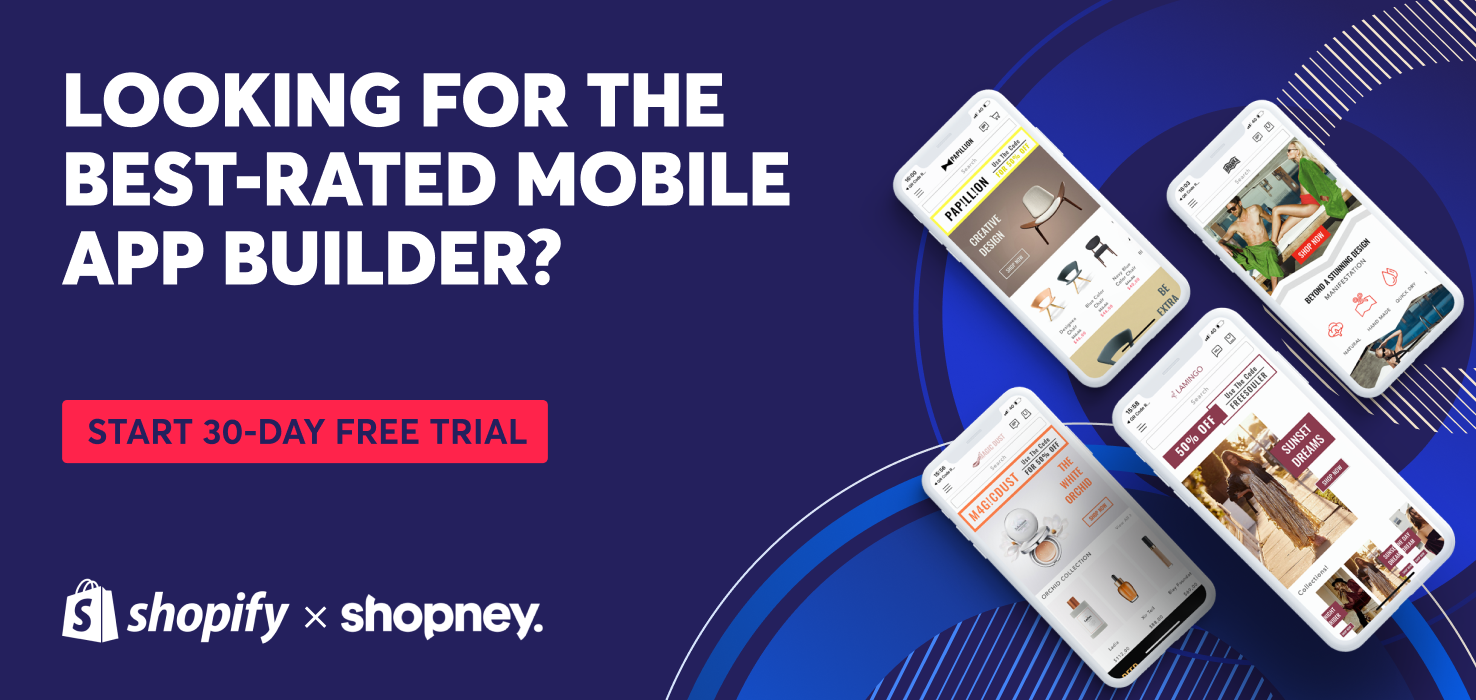 5. Set up follow-ups and reminders on WhatsApp
WhatsApp is a popular messaging app worldwide, having a loyal user base of more than 2.5 million.
In many countries, it is the primary communication medium, surpassing everything else.
With recent developments in WhatsApp Business, like incorporating payment modes, rich notification features, and an obnoxiously high open and read rate, incorporating WhatsApp BFCM abandoned cart campaigns into your recovery strategy can be highly effective.
Remember to warm up your audience by running surveys and finding their interests and needs from the BFCM sale so you can deliver highly targeted campaigns.
6. Set up retargeting ads from day zero
Retargeting involves adding cookies to your website to capture data about visitors, including the products they viewed when they left your site and if they abandoned items in their cart.
Since it's visual and if you have a good performance marketing strategy, you can show up in your customer's social feeds and remind them why your product is a great choice.
We recommend optimizing your retargeting ads to bring customers back to your app instead of the site, creating a seamless shopping experience.
7. Run remarketing ads to capture search shoppers
Similar to retargeting ads, remarketing ads also focus on bringing back customers who have shown interest in your store, but through the search engine.
Set up remarketing campaigns to increase visibility and remind potential customers about the products they've shown interest in.
8. Offer shopping assistance to BFCM shoppers
Sometimes, what's blocking your sale could be pre-purchase anxiety, and a quick answer by your team on your sizing guide or shipping policy could be enough to convert them.
Maybe they don't know what product from your catalog fits their specific needs.
Providing live chat support is a non-negotiable way to help customers pick the right products and address any concerns they may have.
Incorporate a live chat feature in your app, allowing customers to receive real-time assistance and personalized recommendations to reduce BFCM abandoned cart rate.
A Shopify store mobile app builder like Shopney comes with a feature to set up an in-app chat. The chat feature has helped brands increase their conversion rate and boost order value as well by bringing in conversational commerce to AppCommerce.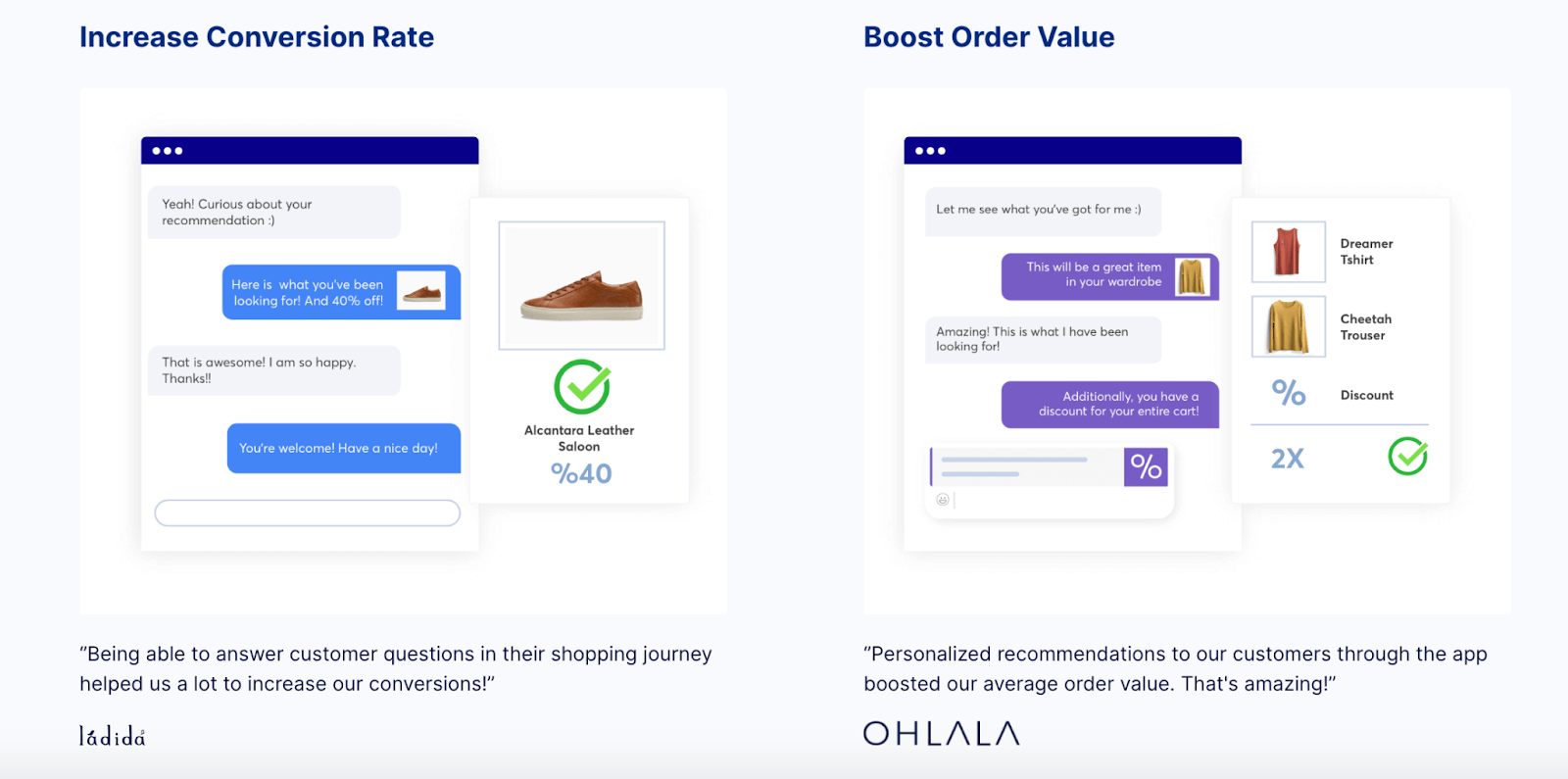 Abandoned cart recovery strategy to use across channels
Customize the sequences and notifications according to the platform, whether it's email, SMS, push notifications, or other messaging apps, to ensure a consistent and effective abandoned cart recovery strategy.
Here are a few best practices to keep in mind:
1. Automation is your friend
Regardless of the platform you are using, swift response times are crucial in maintaining the customer's interest.
Leveraging automation can free up time to put out any fires, create new campaigns on the fly based on quick real-time analyses, and keep the customer engaged without making them wait.
But most importantly, sending out timely reminders about abandoned carts is also critical, as too long or too short of a time gap and you could lose the sale.
2. Brevity is necessary
When communicating with customers, especially in cart recovery campaigns, it's essential to keep your message concise and clear.
Avoid beating around the bush with wordy statements that might lose the customer's interest.
A short message that directly addresses the customer's needs and urges them to take action can be a game-changer in converting abandoned carts into successful sales.
3. Include a strong CTA
Every campaign copy in your recovery strategy should have a strong Call to Action (CTA) that guides the customer to the next step.
Incorporate a direct and compelling CTA that highlights your product and offer and provides a straightforward pathway back to their shopping cart so they can quickly finish their purchase.
4. Trustworthy links are key
In a time where digital security is paramount, incorporating branded links in your messages can build trust and reliability.
A recognizable and trustworthy link with your brand name assures the customer of their safety and enhances brand recall, leading to a smoother and quicker conversion.
5. Don't make them wait
More than 80% of customers who message on a store's live chat or social media pages expect a quick response from companies. ‌

With high competition between brands during BFCM, it is vital that you are available to answer their queries 24/7 and as quickly as possible, or you can lose the sale.
If your confident response is all that's standing in the way- step aside.
As a result, maintaining a brisk pace in responding to customer queries or comments is vital in building a successful recovery strategy.
Make sure to use tools that allow for centralized management of all conversations across mediums so you can answer queries promptly and maintain a steady and engaging conversation flow.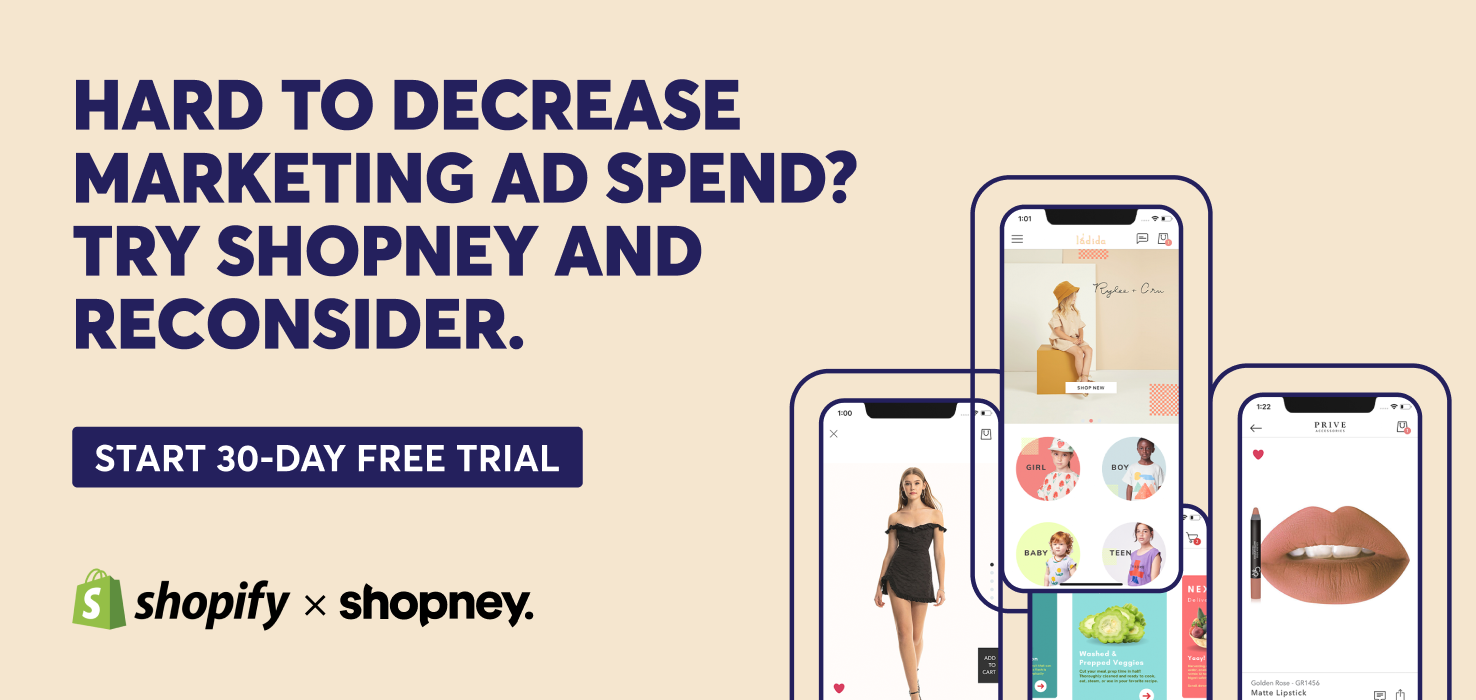 Get Ready for BFCM!
BFCM sales present a significant revenue-generating opportunity for Shopify brands, but you need to effectively tackle the high rate of abandoned carts needs.
By implementing the tips outlined in this post, including building an app, utilizing push notifications, targeted messaging, and cross-channel consistency, you can significantly reduce abandoned carts and increase conversions.
P.S.: Remember to check out our previous posts in the BFCM marketing series to win this sale! :
https://shopney.co/blog/shopify-bfcm-discounting-strategies-to-increase-app-sales/
https://shopney.co/blog/app-push-notifications-for-shopify-bfcm-sale/