How to Make Your Website Global and Start Selling Abroad?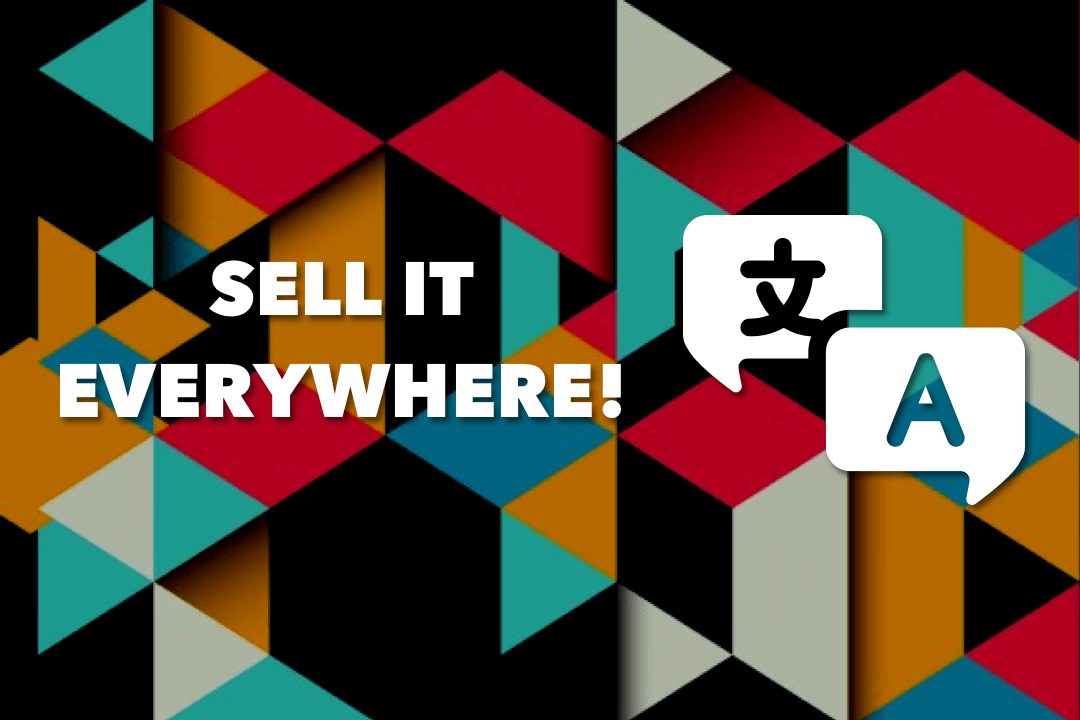 When you can sell your products many markets, why to settle with just one? As far as our world is digital now, we can sell everywhere.
The foreign market is a new unknown world that can bring a lot of customers and incomes if you start your expansion correctly.
So, prepare your online resource carefully and success will not keep you waiting.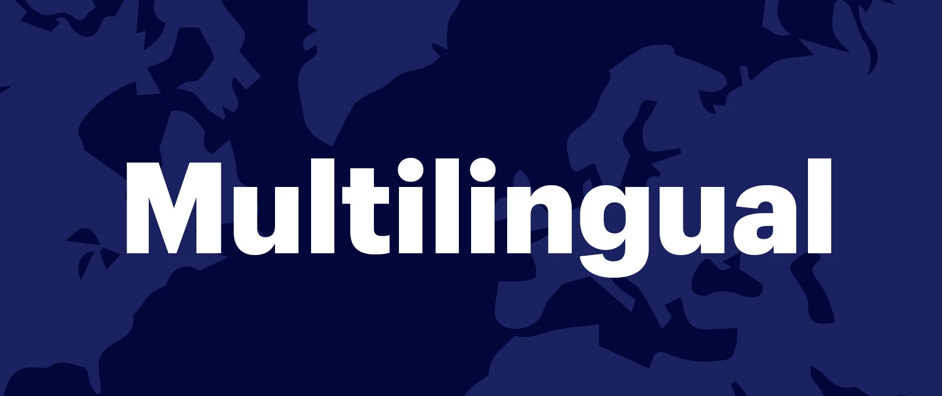 Preparations to join foreign market
In this article, we would like to consider main steps that every Shopify merchant should do to start selling abroad.
1. Examine your target audience
The audience of another country is unique and can be radically different from yours. Even if you sell to the neighbor country, it's better to examine the audience. Take into account language and cultural specificity, preferences, etc.
2. Translate website and mobile app
Web store translation is the next important step in global integration. Your content will be visible for multiple people, your potential customers. It is in your best interest to make this content clear and readable.
Imagine yourself visiting a website in a language that you cannot understand a word of, can you be so courageous to go ahead and buy something? It's a sure thing you wouldn't. Because you want the trust before you make the purchase.
It's wonderful if you need a bilingual store. On condition that you know a target language, you can translate texts by yourself. But there are merchants that want to cover more regions or they have websites with thousands items to sell. Respectively, they need multilingual website or a service that can translate texts automatically and save time.
If you use a mobile app for your Shopify store, translate the content of the mobile version too. Speak one language with customers and you'll get your loyal audience faster.
3. Multilingual SEO
Before you start promoting your website on a new market, let's make multilingual versions of the site visible for search engines.
Multilingual SEO includes multiple actions. For example, it's especially important to set unique URLs for every translated version of the website. Hreflang tags are also the part of adaptation of the store. And of course you must translate SEO title and description.
4. Marketing
Bilingual or/and multilingual websites require special marketing approach and strategy. You will never guess customers' behavior especially if the foreign audience is differ from domestic. Therefore, it's better to cooperate with local marketing specialists who knows market and customers.
By following these steps, you create a multilingual online store that is ready to work on the foreign markets.

What service to choose?
To make your store multi language automatically, any translation application will be good for you. But if you require additional features like professional translation, machine learning translation, customizable language and currency selectors, you can try the LangShop app.
‌
‌LangShop is in top-7 popular translation applications in the Shopify App Store.‌
‌The main features are:‌
‌‌
‌1. You can be sure that you'll get translation of 100% of content including SEO title and description, checkout, etc).‌
‌2. Several translation methods are available for you.‌
‌3. The app provides more languages than any other apps in Shopify - 241.‌
‌4. Provides customizable language and currency buttons.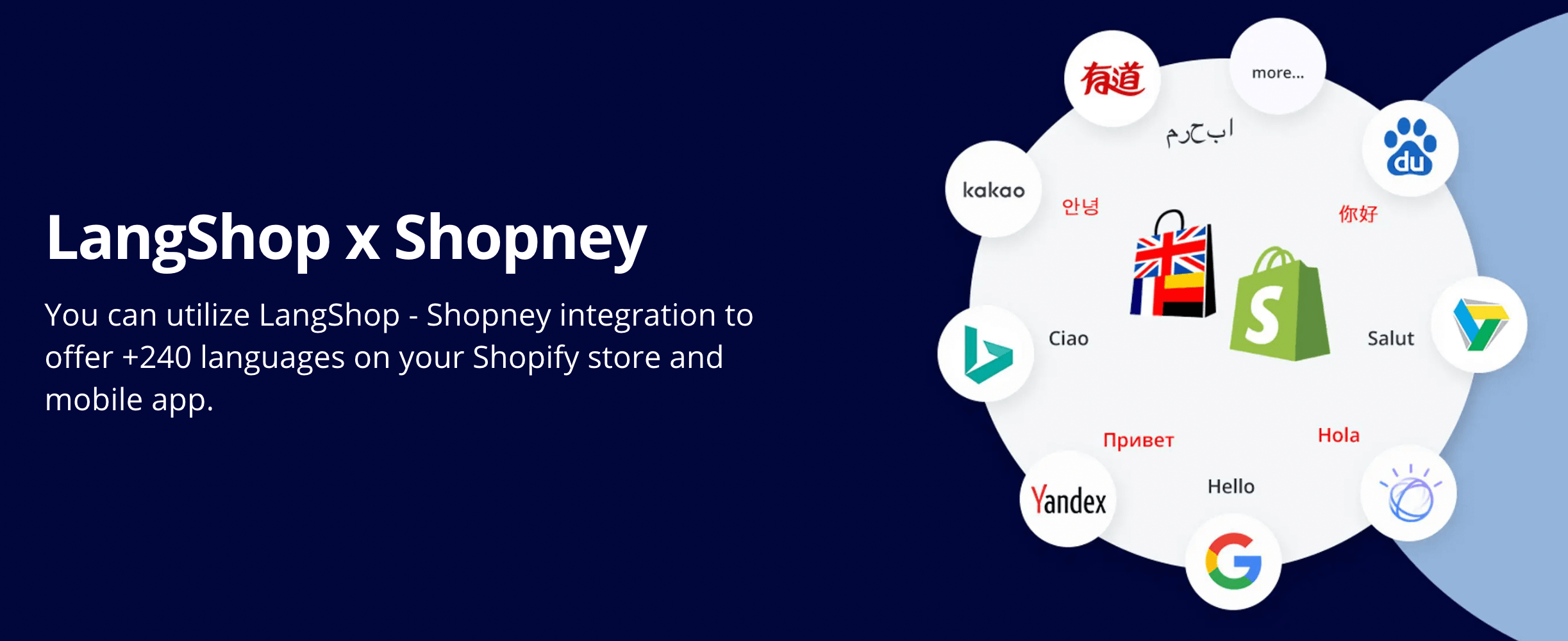 Besides, LangShop has many other features that you can find on the official website. Good news is that Shopney is integrated with LangShop. So, if you are using LangShop on your store, you can have a multilingual mobile app as well.
Final thoughts
International sales are possible for everyone if you prepare the store. Thanks to Shopify merchant-friendliness, it's easy. Effective tools provided by the platform and cooperation with local specialists are your best assistants on the way to global market.