16 Things To Pay Attention While Designing A Mobile App For Your Fashion Store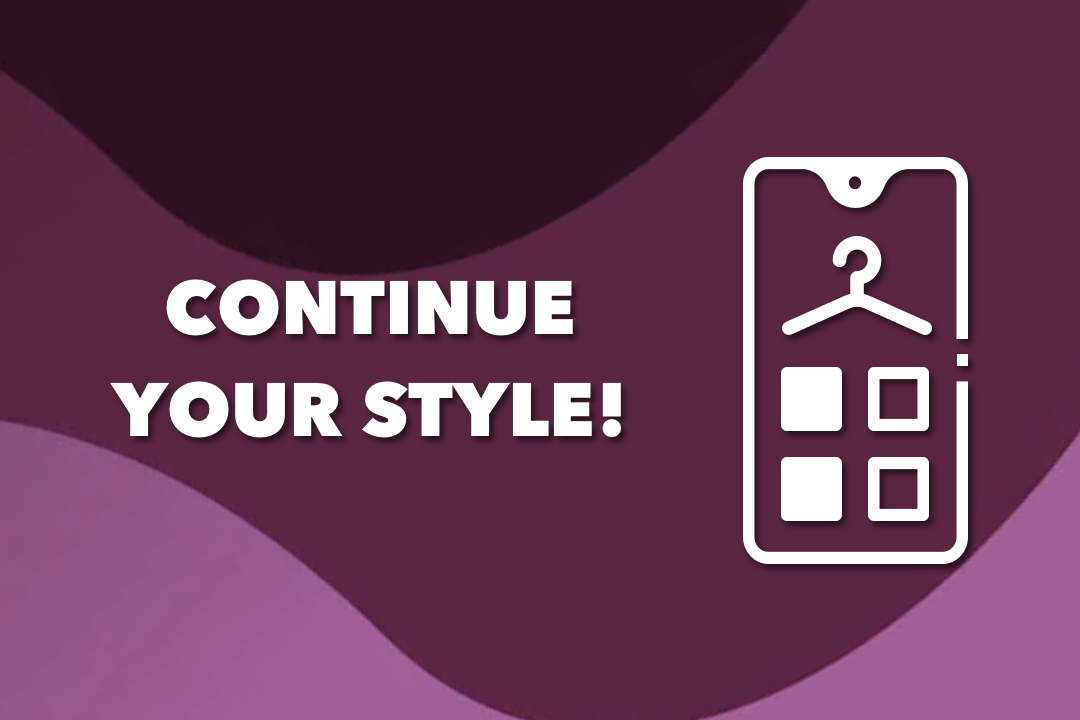 Mobile apps convert between 2x-22x higher than mobile websites and it's up to you to determine how much that ratio will be. If you provide an easy mobile experience and leverage the mobile app features to increase customer engagement & loyalty, you can boost conversion, repeat sales and revenue with a mobile app!
Fashion is an incredibly suitable sector to increase repeat sales since shoppers tend to be loyal to a fashion brand. And your mobile app is your strongest sales channel when it comes to retention since shoppers prefer to shop from mobile apps if they are purchasing from a brand repeatedly due to easy user experience & fast check-out.
The key point to utilizing the mobile app in the best way is about knowing which points you should pay attention to while designing a mobile app for your fashion store and that is why we have listed these points below. Let's go!
1. Pick a Mobile App Builder that You Can Design & Launch Your App Easily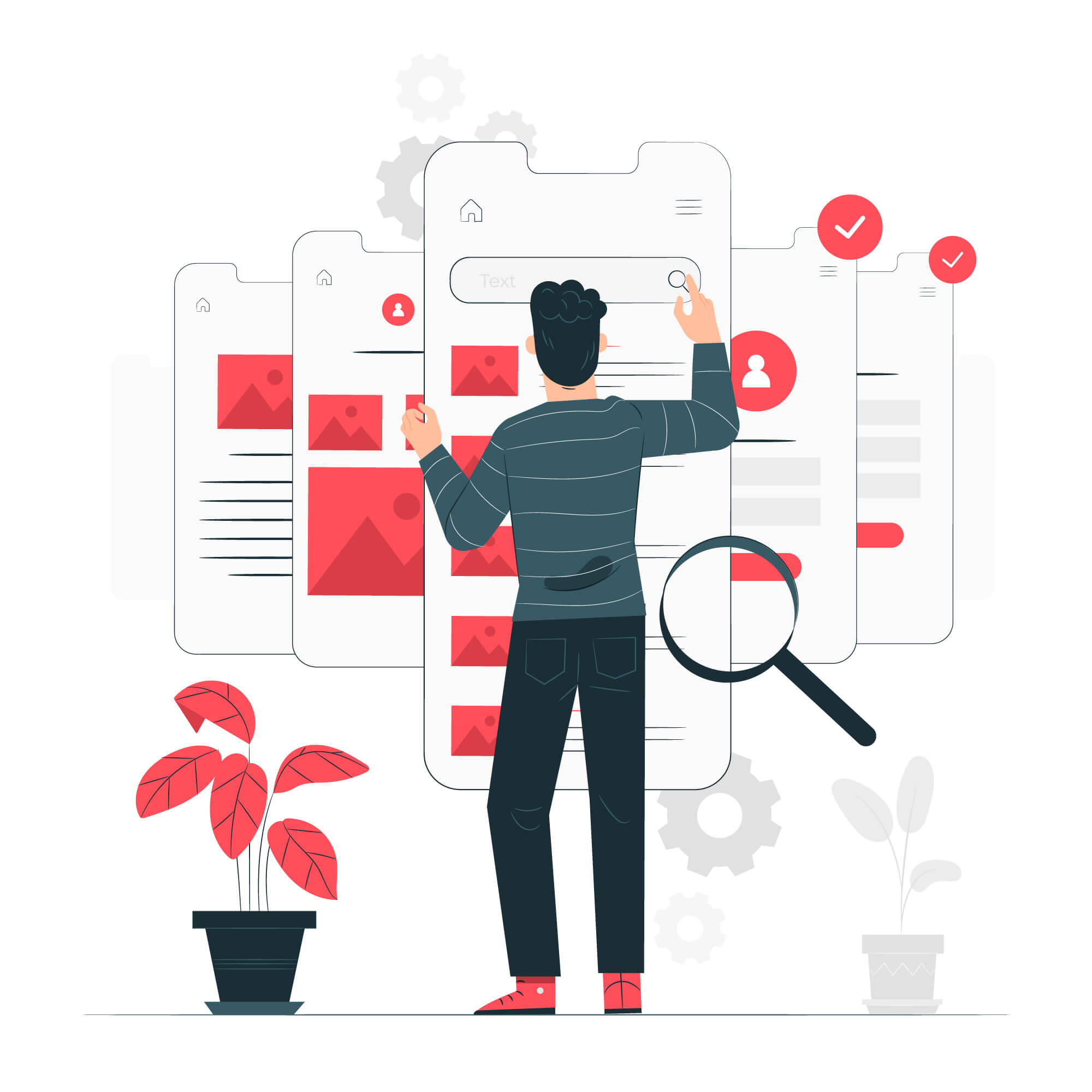 It is so crucial to choose the proper mobile app builder for your Shopify business since it will affect the whole design process & the quality of one of your most significant sales channels.
You can always change your mobile app builder, however, it means losing time & effort, so it is better to pick the most fitting one for your business at first.
That is why before picking your mobile app builder, you should understand your expectations from it and check whether that mobile app builder meets them or not. For instance, if you need to integrate a Shopify app into your store, you should check whether the mobile app builder provides this integration or not.
Besides, there are significant points that you should check including whether the mobile app builder offers ongoing customer service & provides mobile app layout options & a user-friendly dashboard. Also, you should check whether it is easy to use and whether it provides popular Shopify app integrations.

You can check other points that you should consider while deciding on the best mobile app builder for your Shopify store from our article.
2. Choose the Most Proper Layout(Theme) Option for Your Store
An impressive presentation is a must for a fashion store. Even though you have great products, if you don't present them in an appealing way, they won't get customers' attention. And to present your products in an impressive way, you should choose the most proper layout option for your store type & product images.
To make sure you display your products in the best possible way, Shopney provides you with 8 different layout(theme) options. You can try all of them in 10 minutes & preview and pick the most fitting one for your business type & product pictures. Then you can display your products in an appealing way in the product listing (PLP) and product display (PDP).
In addition, with extra settings and configurations that Shopney offers, you can make the themes(layouts) even more fitting for your brand image, get attention and boost your sales!
3. Use Proper Images
The key point to attracting customers to your products is presenting them in the most impressive way. And using proper images is the ultimate way to achieve that. Let's check how a proper product image should be:
a. Mobile-friendly: A mobile-friendly image should be vertical since horizontal images might create a bad user experience with their low quality on mobile.  

b. Appealing: You can't attract shoppers without impressive product pictures!
c. Keep on brand: Your mobile app is one of the most important sales channels of your brand. So, the product images you use should reflect your brand image and create the right brand perception in shoppers' minds.
d. Include a call to action: If you want customers to click the collection images, it is better to write a call to action to lead them.
4. Leverage In-App Chat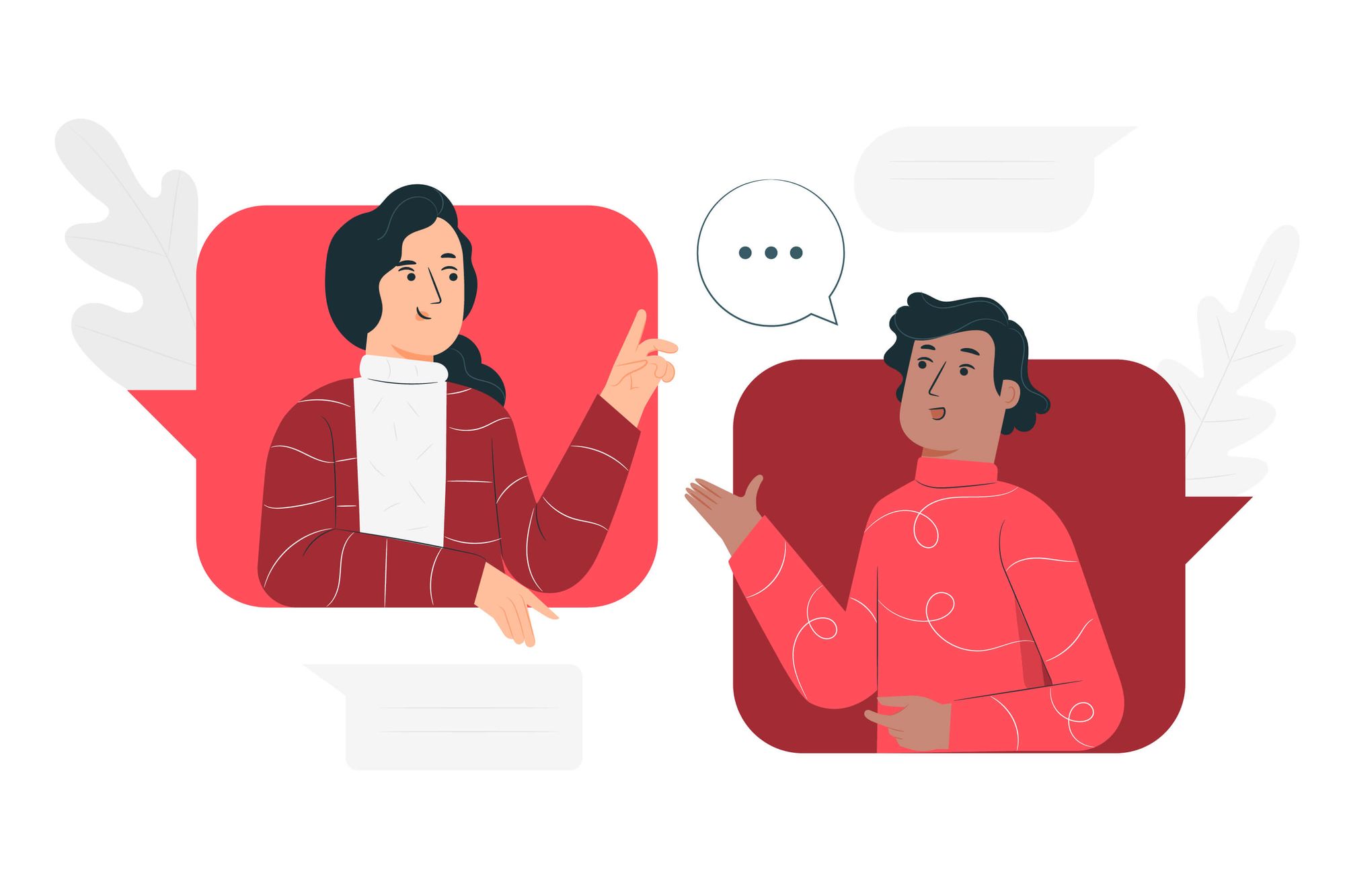 Having a sustainable connection with your customers in real-time is crucial to converting them. And you can achieve that by leveraging in-app chat. It is a must- feature for your fashion store since customers may always need your help or have questions regarding the products. And if they can't reach you easily they may prefer to leave and visit other stores.

Besides, with in app-chat, you can understand your customers' needs and improve your store in this way. Also, you can offer a personalized experience, make them feel special, and increase your mobile conversion rate!
5.Write the Product Descriptions in Detail
Since shoppers are not able to try the products in the online world, it is crucial that you provide a detailed product description. So, they can better understand whether the clothes, shoes, etc. will fit them or not.

It is crucial to provide all the information right since wrong information about the product means misleading the customers and it may decrease the shoppers' trust in the brand. Also, it may increase the product return rate and decrease the probability of repeat sales.
6. Design a Simple & Clear Homepage
Your aim with the mobile app is to provide shoppers with an easy user experience and a confusing homepage would prevent it. So, you should keep it as simple and clear as possible.

That is why you should organize your homepage by using collections instead of displaying the products directly. You can use a call to action and impressive collection images to encourage customers to open the collections.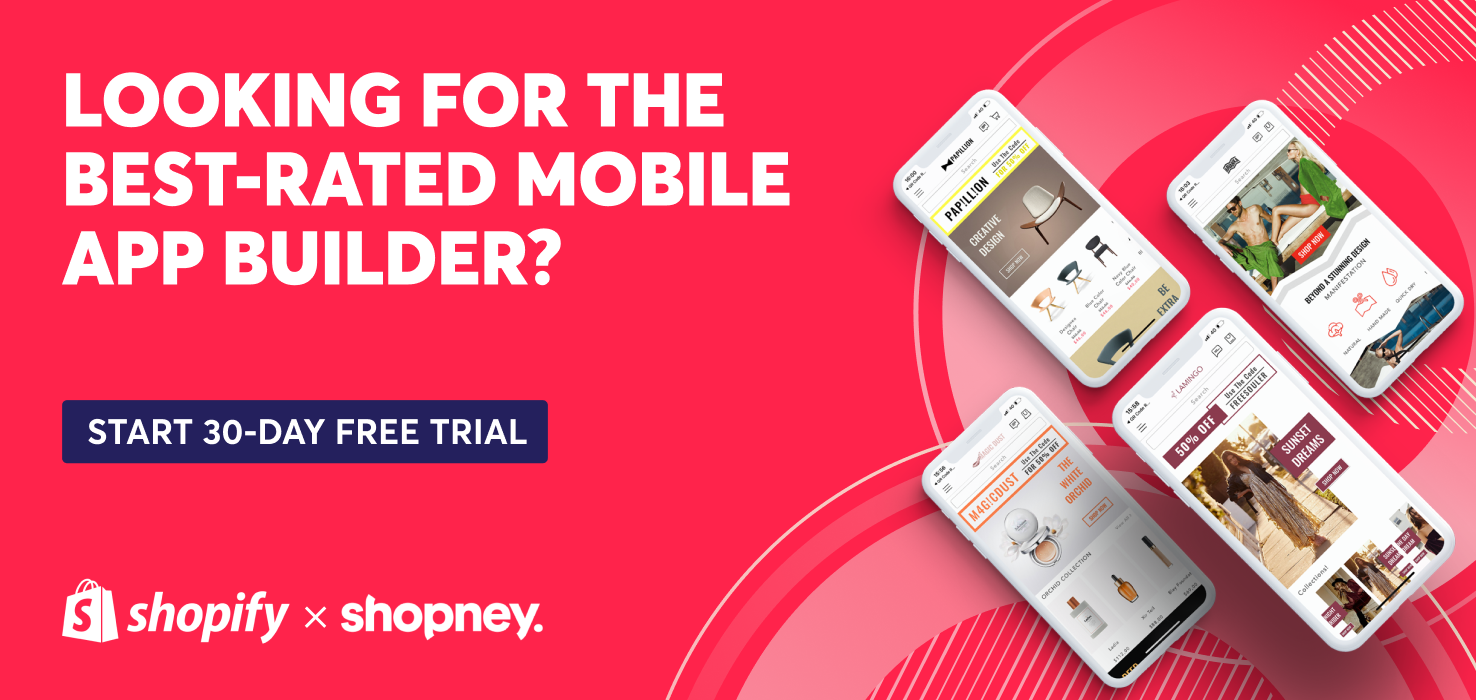 7. Design a Simple & Clear Menu
Menu design is so crucial since it is the place where you navigate your customers and help them to find what they are looking for in your Shopify store. That is why it has a great effect on increasing your conversion or bounce rate.
In other words, a confusing menu could be the reason for leaving the mobile app, so you should design it simply and clearly. To prevent that, you should be careful not to add unnecessary elements to your menu, and still, if you have a crowded menu, you should organize it with a collapsible menu to prevent confusion.
8.Don't Use Website URL Redirection Unnecessarily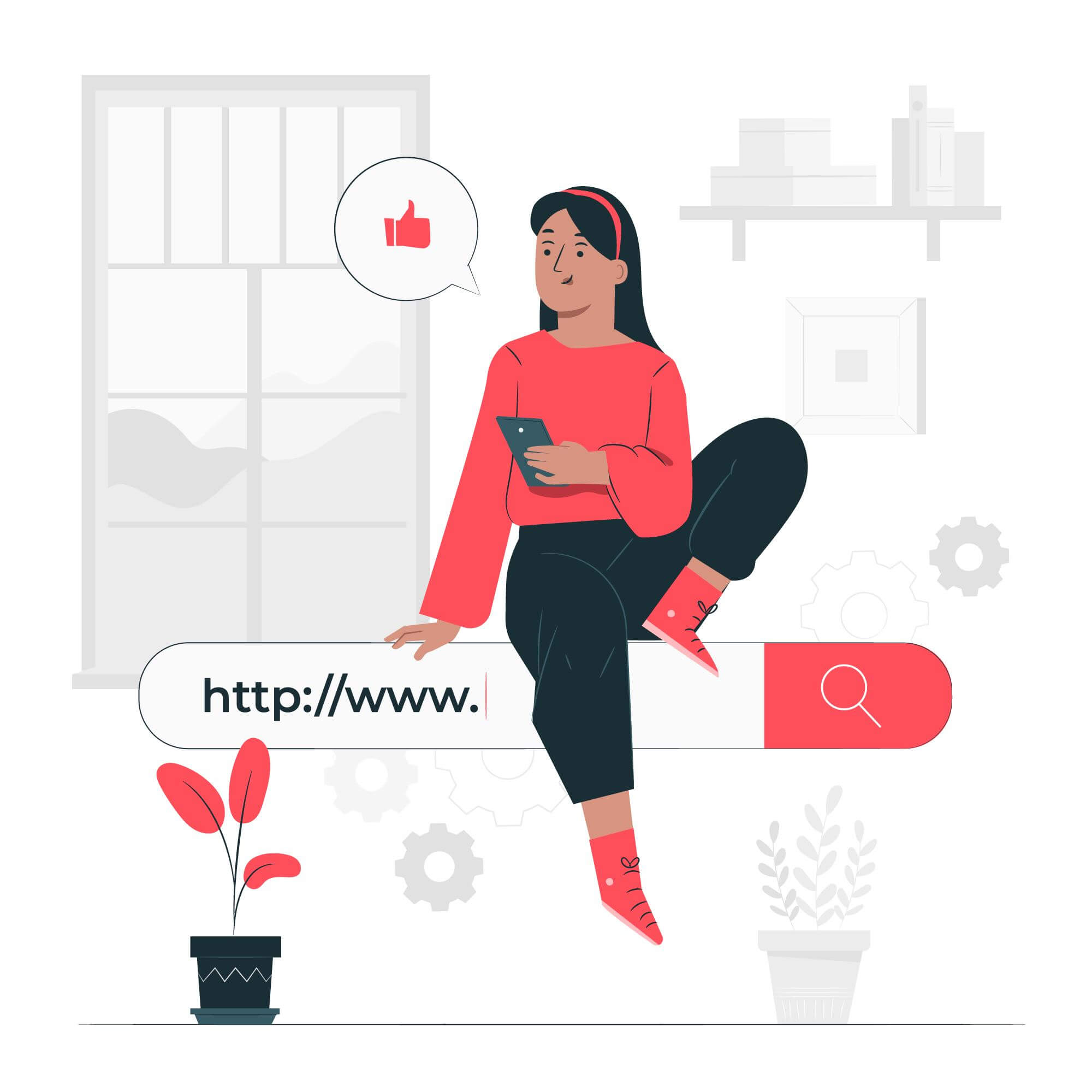 The main aim of a mobile app is to keep customers in the app to engage & retain them.

On the other hand, sometimes merchants may use website URL redirection unnecessarily since they think it is logical to redirect shoppers to the mobile website with these links instead of displaying the products in the mobile app directly. However, adding the products to the mobile app is so easy in a native way and it is the only way to keep the shoppers in the mobile app.
Redirecting customers to the website from the mobile app is not logical since mobile apps are the most effective sales channel that can boost repeat sales.

Besides, redirections may create a wrong calculation while analyzing store data since shoppers will complete the check out on the website instead of the mobile app. So, this situation makes it harder for you to create effective strategies to grow your store.
9.Use Proper Icon & Logo
If shoppers perceive a poor brand image at first impression, why would they bother to visit your Shopify store?

And the first impression of your brand is your brand icon and logo since they are the first things that shoppers see about your store. That means it is so crucial to use the proper icon & logo for your brand, to impress potential customers.
Also, if you use the app icon in the improper format, you are creating a poor brand image and giving a reason to customers to not visit your Shopify store.  As an example of the improper format, you might be using unreadable text on your app icon and you can fix it by using text based on your format.
10. Implement a Loyalty App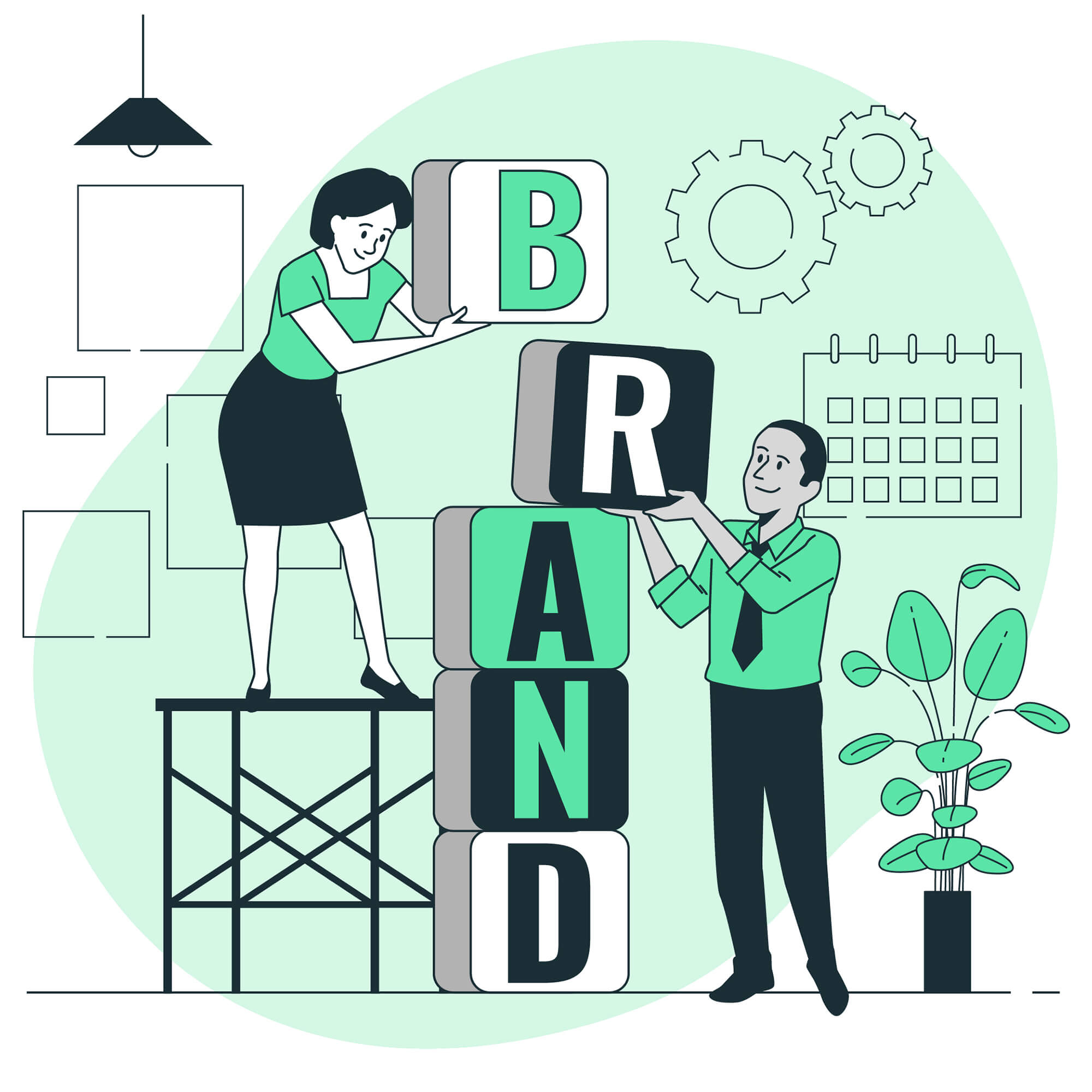 The best way to turn your customers into loyal ones & brand advocators is by implementing loyalty programs in your mobile app. ‌
‌‌
‌Your mobile app customers already like your brand enough to download your app, and probably most of them are loyal customers already. So, with a loyalty program, you can boost this loyalty and increase your repeat sales!‌
‌‌
‌Loyalty programs are great reasons to make customers come back to your store. With mobile app loyalty programs, you can motivate your customers to shop repeatedly by rewarding them for their loyal behavior. So, you can make them feel special, retain them and increase your revenue. ‌
‌‌
‌If you turn your Shopify store into a mobile app with Shopney, you can integrate your mobile app with the best loyalty program apps such as LoyaltyLion and Smile.io.
11. Leverage Size Chart
In the online world, shoppers don't have a choice to try the products, so their only choice is to try to understand whether it will fit or not by checking the product image details, and reading the product descriptions in detail.

So if you offer them a size chart, you can make it easier for them to understand whether the clothes will fit them or not. You can both increase your sales in this way and decrease the product return rate.
12. Provide Fast & Easy Check-out
If you want to increase your mobile sales, you should make the check-out process as easy and fast as possible. One of the most significant reasons why customers prefer to use mobile apps is having a faster check-out than mobile websites.

That is why fast check-out is a key point to increase customer loyalty & retention in your Shopify store.
To make sure you provide your customers with fast check-out, Shopney provides a customer profile(my account) section in your mobile app that combines all the history of shoppers which includes their favorites, recently viewed items, orders, addresses, and account info.

That means shoppers wouldn't have to fill in their address & payment, etc. information again and again in your mobile app and this will be one of the main reasons for choosing your mobile app to shop.
13. Offer Visible Payment Options
No one shops from a store if they don't trust the payment process. And the ultimate way to build this trust is by providing customers with visible payment options. When you list the payment options you have, shoppers can see all the options they have and check whether you have their favorite payment method or not.

On the other hand, when they can't see the payment options, they might be confused about trusting the brand and leaving the store without checking out.
14. Utilize Social Proof
Most of the time, shoppers are influenced by other shoppers' acts and copy their preferences. In other words, shoppers want to purchase products that have been tried and liked by other people before.

With social proof, you can prove that many shoppers liked & trusted your brand, so you can motivate other shoppers to purchase in this way.
Leveraging customer reviews is one of the greatest social proof methods. You can encourage customers to leave reviews about your Shopify store by rewarding them with discounts, loyalty points, promotions, etc. for each review.

Also, reading customer reviews is an effective way to understand the weak & strong sides of your Shopify store. So, you can create strategies to improve your business by observing the reviews.
15. Leverage Wishlist
Adding wishlist features to your Shopify store can help you to boost customer engagement and increase your mobile sales.

Wishlists are like a storage area where customers have the opportunity to save their favorite items or the products they want to purchase 'for later' if they can't commit to a purchase at that moment. So, they can easily find these items from this section instead of trying to find them in the store again.  

That means a wishlist is a section that customers check repeatedly and purchase many items from. It is a feature that makes the shopping experience easier for customers since it saves browsing time on small mobile phone screens.

Besides, you can create effective marketing strategies by utilizing wishlists. For instance, you can promote the products that are on the most wishlists or you can create personalized offers to the customers for the items in their wishlist.

So, you can make it easier to complete the customers purchasing intention by saving their favorite items, creating effective marketing strategies, and increasing your mobile conversion rate by leveraging wishlists!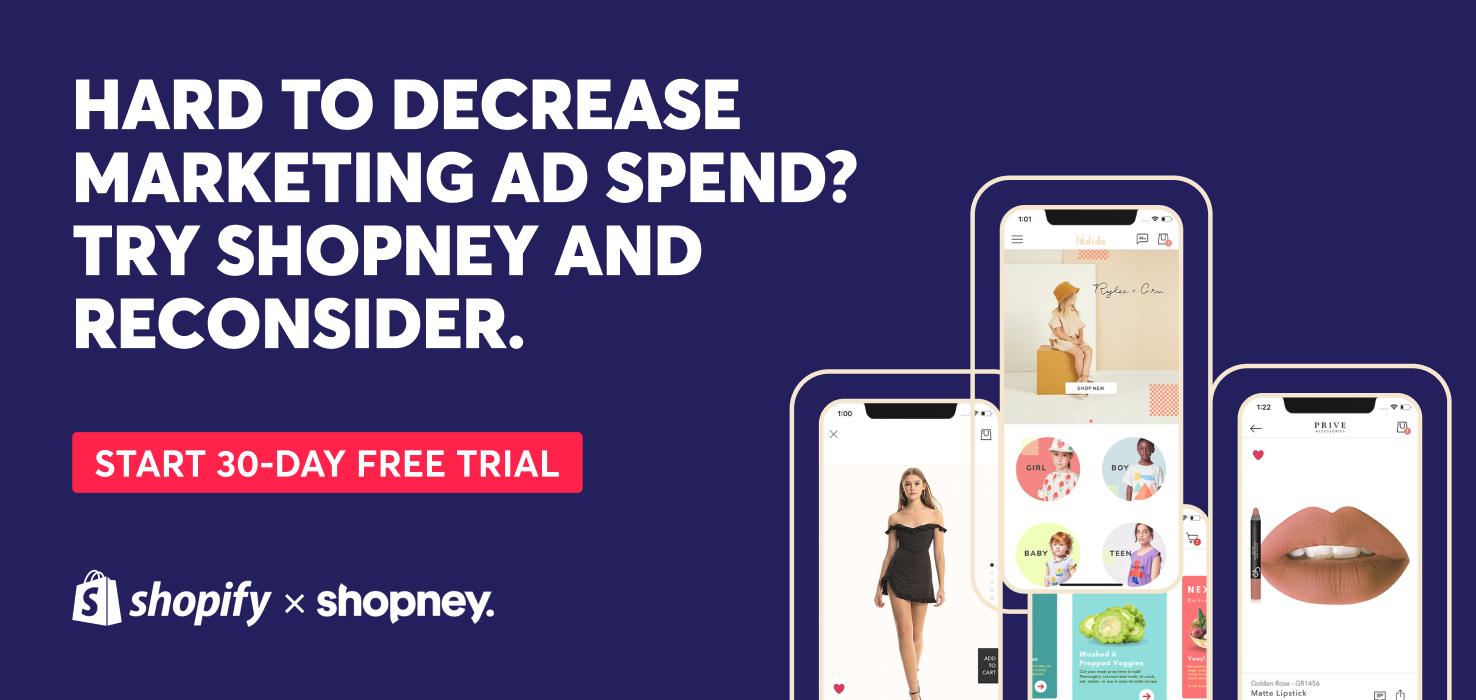 16. Utilize Recently Viewed Elements
Reminding shoppers what they were interested in before is a great way to increase sales in a fashion store. They can remember the products that they need & like and add their cart easily from the recently viewed section.
In addition, when shoppers see a product a couple of times, it is a high possibility that they won't forget it and return to the store to purchase it when they need it.

As another benefit, if shoppers want to compare different options for a specific product, recently viewed options make it easier for them. They can compare the different options easily and choose the best one for them to purchase.
So, a recently viewed element is important to provide your customers with easy navigation and increase conversion!
To Sum Up
You can increase the revenue of your fashion store by up to 25-95% by increasing the retention of your store by 5%. The ultimate way to boost customer retention is leveraging mobile apps since shoppers use them when they shop repeatedly from a brand to have an easy user experience and faster check-out.
One of the factors that most affect how much you will boost your customer retention & revenue is changing based on whether you can utilize your mobile app in the best way or not. That is why we explained the points you should consider while designing a mobile app for your fashion store above. Check them and leverage your mobile app in the best way!
If you don't have a mobile app yet, turn your fashion store into a mobile app today with Shopney, design your mobile app in the best way and boost your repeat sales!